During the American Civil War, particularly in the first year or so of the war, many units fashioned themselves arfter Zouaves in French service during the Crimean war. Most of these units were from the North but there were a number Southern units particularly from Louisana were there was a strong French influence. Most of these Southern units were about company size but we will get to that.
Anyway, Louisana 1st Special Battalion, aka Wheat's Zouaves, aka Tiger Zouaves.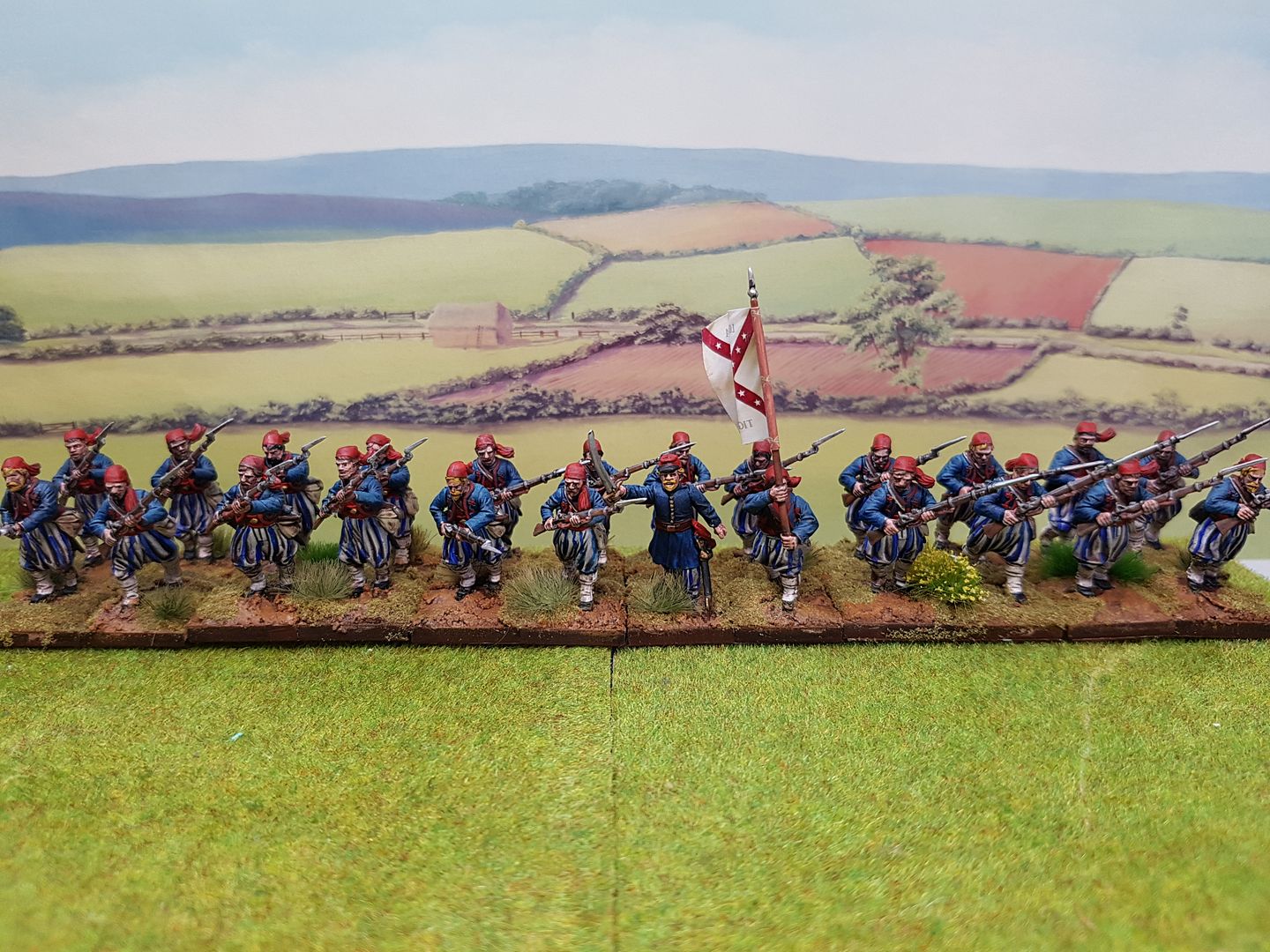 Now since I had a heap of Zouave figures left, but not enough for a full unit, and had a few other infantry I decided to have a little fun and show off what some of the early war units would have looked like. So...
Coppen's Zouaves, aka 1st Battalion Louisana Infantry (could have done a whole unit of these guys).
"The Home Sentinals", company of the Iberville Parish Militia Louisana.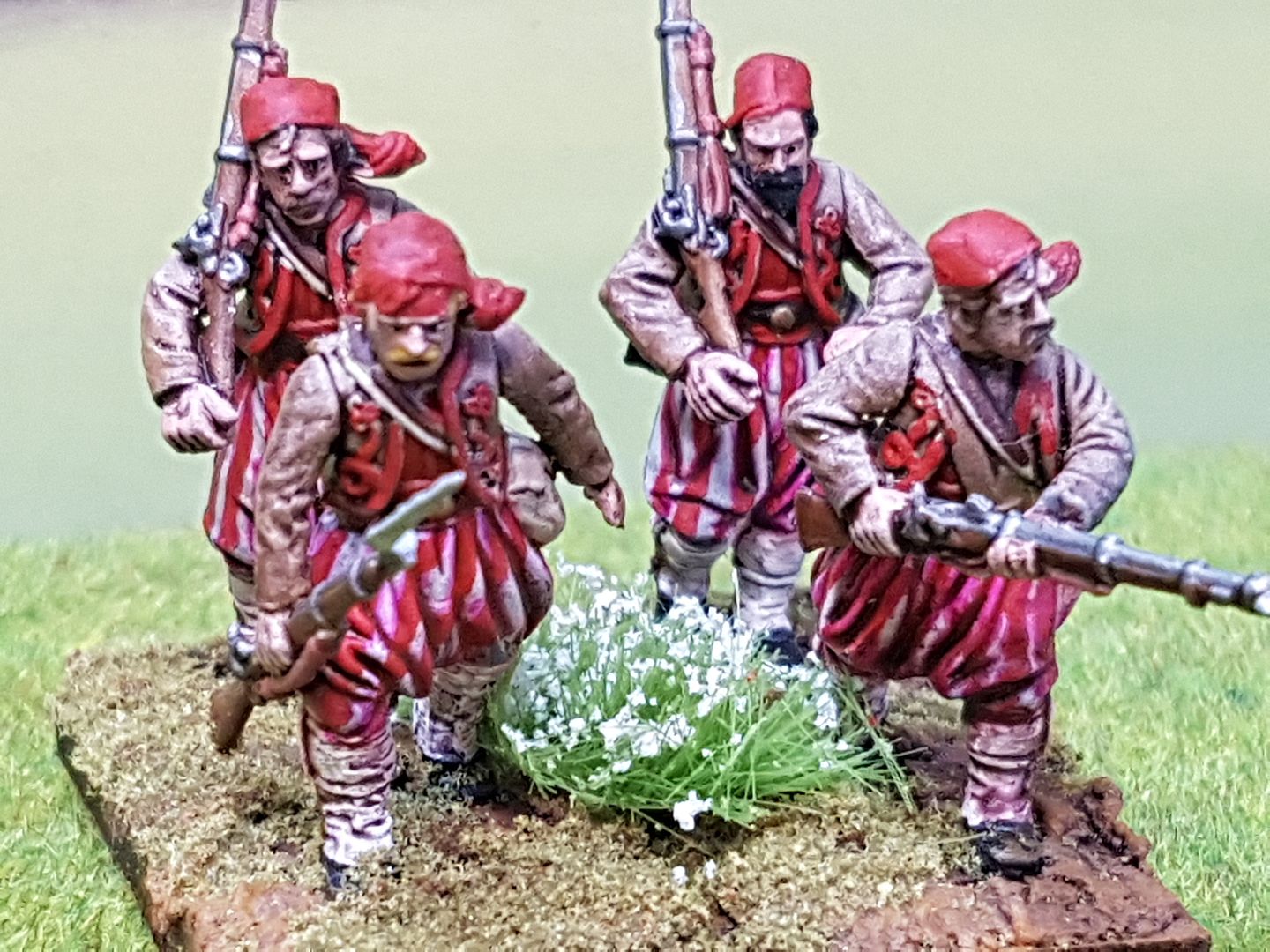 The Young Cadtes aka the Louisana Cadets, a company of the New Orleans Rifles.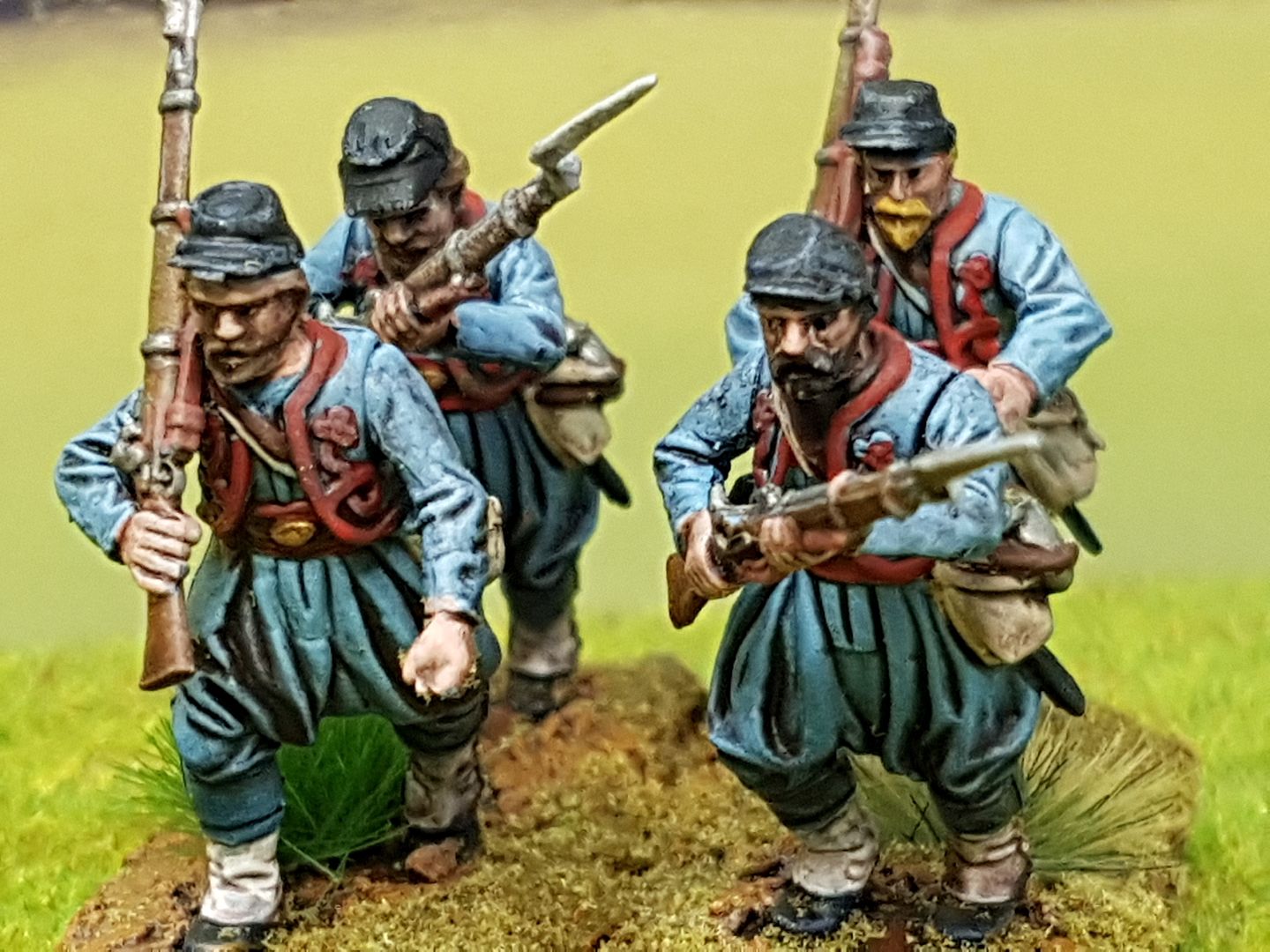 Louisana Turcos, a company of the New Orleans Rifles.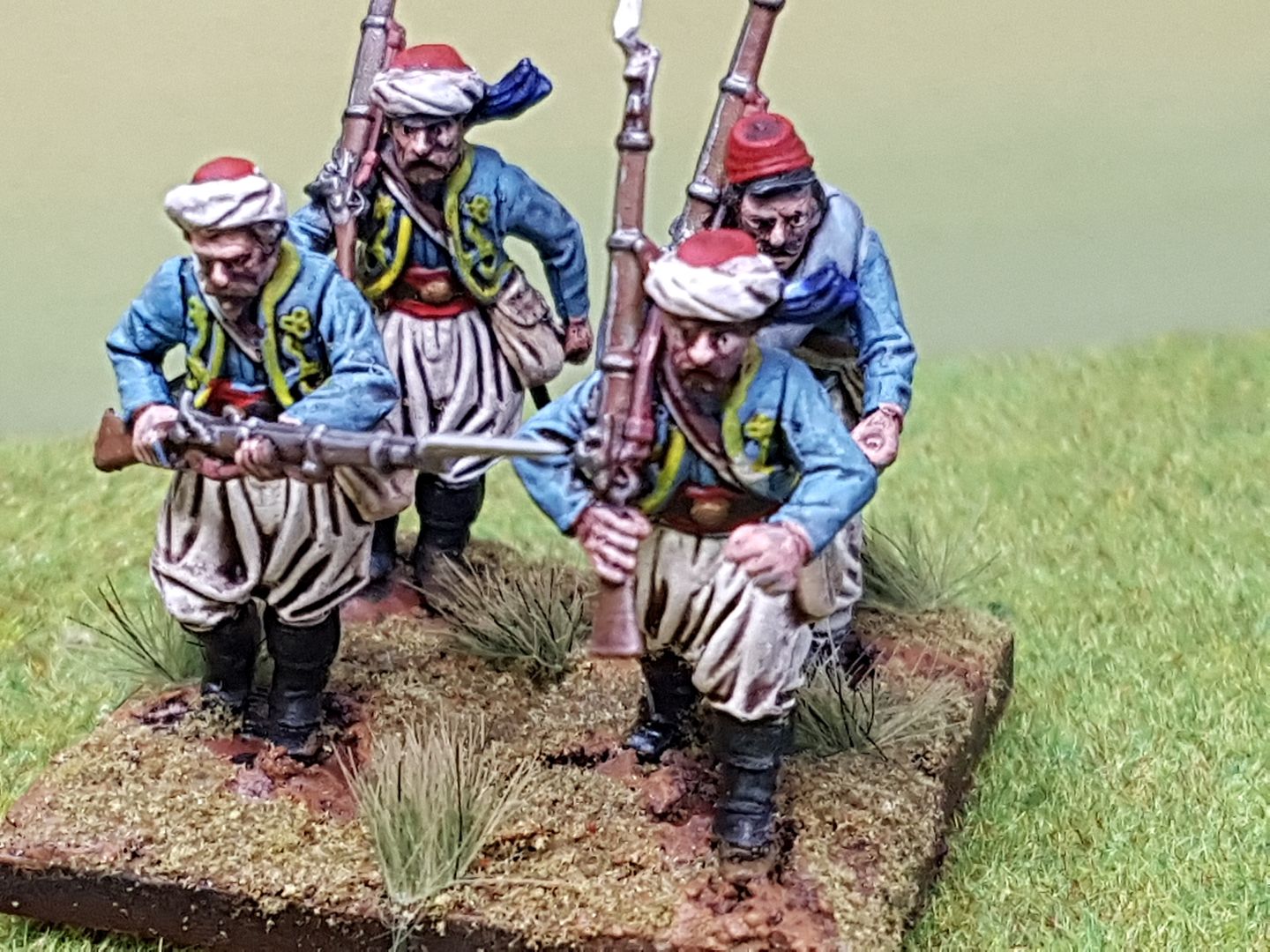 South Carolina Zouave Volunteers, Company H of Hampden's Legion.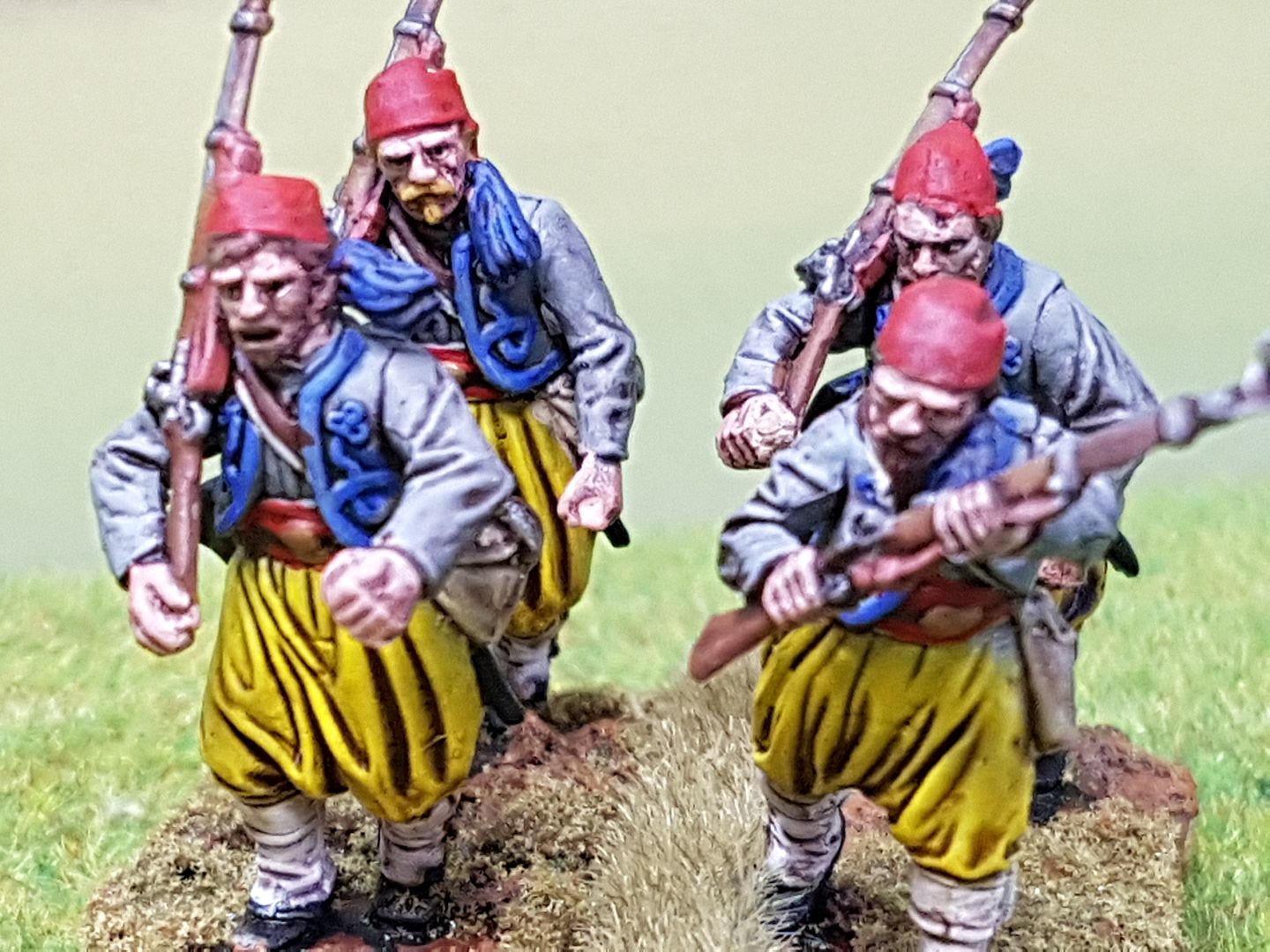 Thomasville Zouaves, Company B 29th Georgia Infantry (and yes they didn't wear the baggy pants).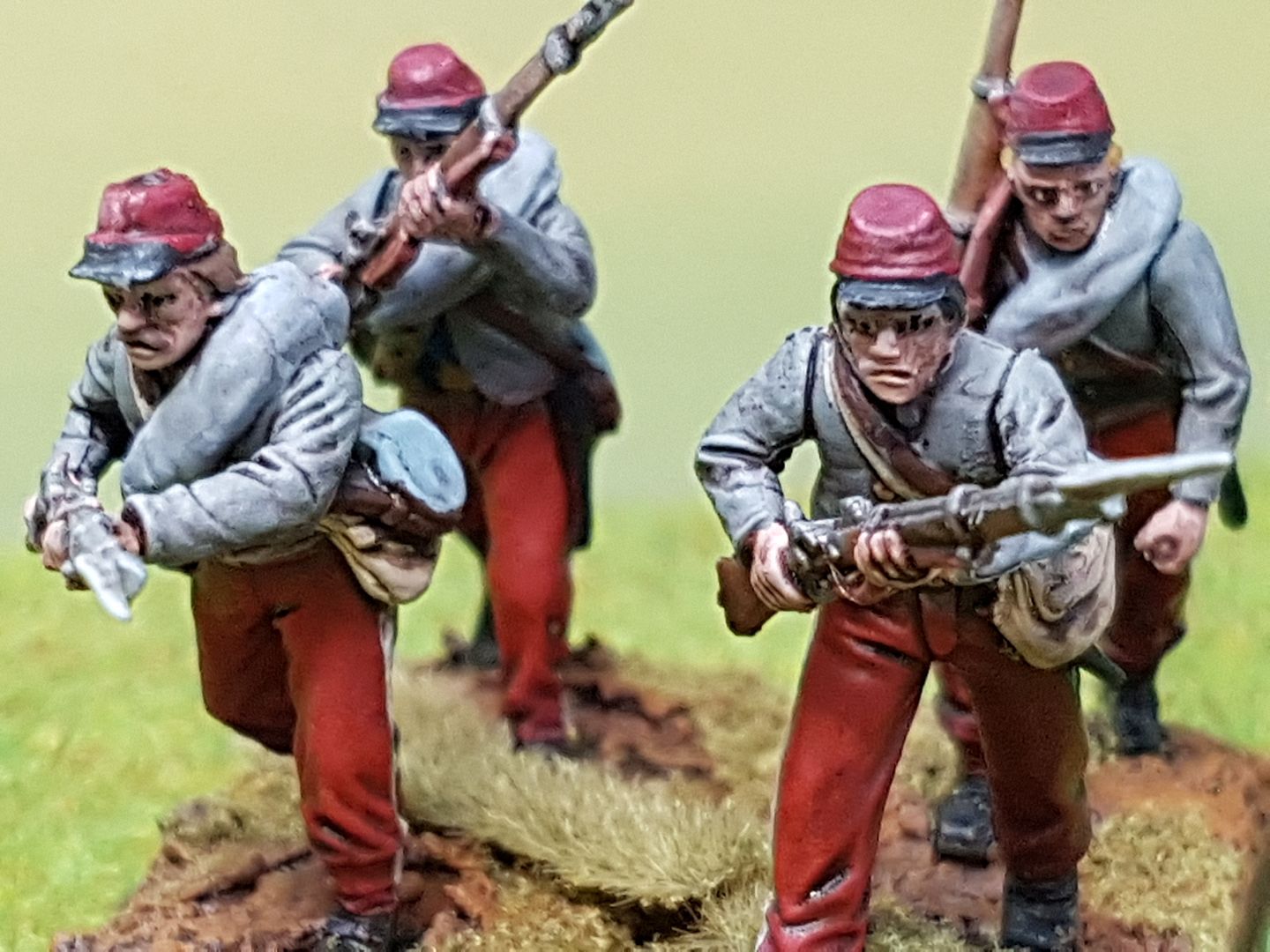 The whole convereged unit.