Hi All,
Had a bit of a Christmassy FUBAR VSF game Monday night…
Both the British (Hurrah!) and the Germans (Boo Hiss!) had 12 turns to recover a vital crate of supplies and get it as close to their edge of the board as possible, much fun was had!
Full report is on my blog...
http://captaindarlingsminiaturesemporiu ... ot.com.au/
A picture form the British perspective toward the end of the game...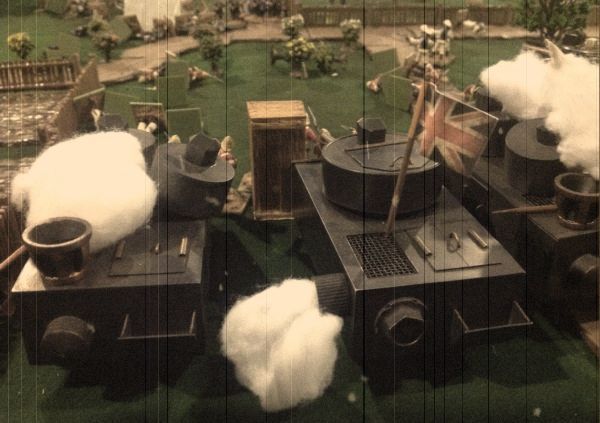 Cheers