In the previous round the Union had done a little beter and managed 4 victories to the Condeferates 6.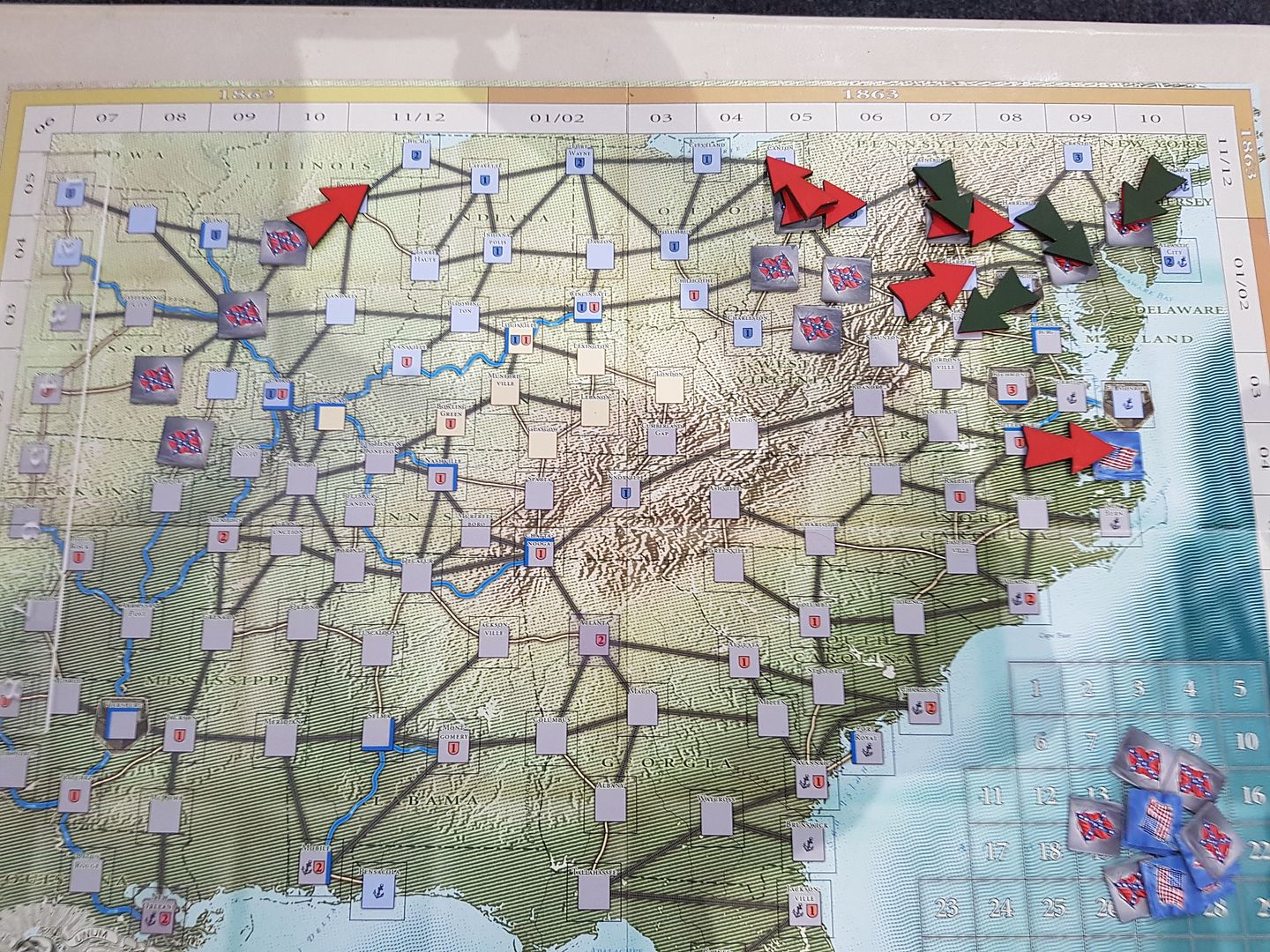 This time I would be facing off against Ron who was very experienced with the rules. My artillery was bolstered by 2 heavy rifles and a light rifle.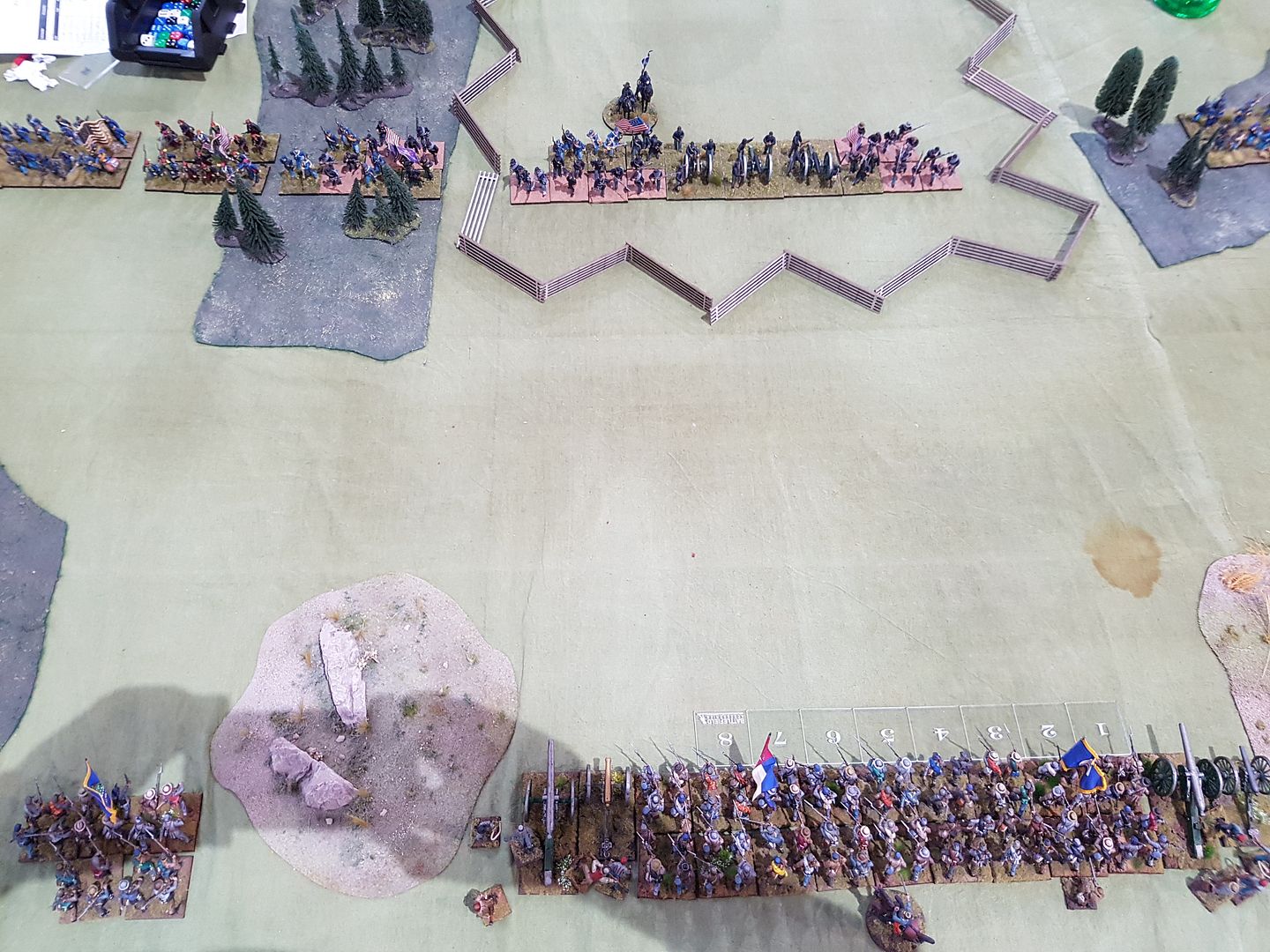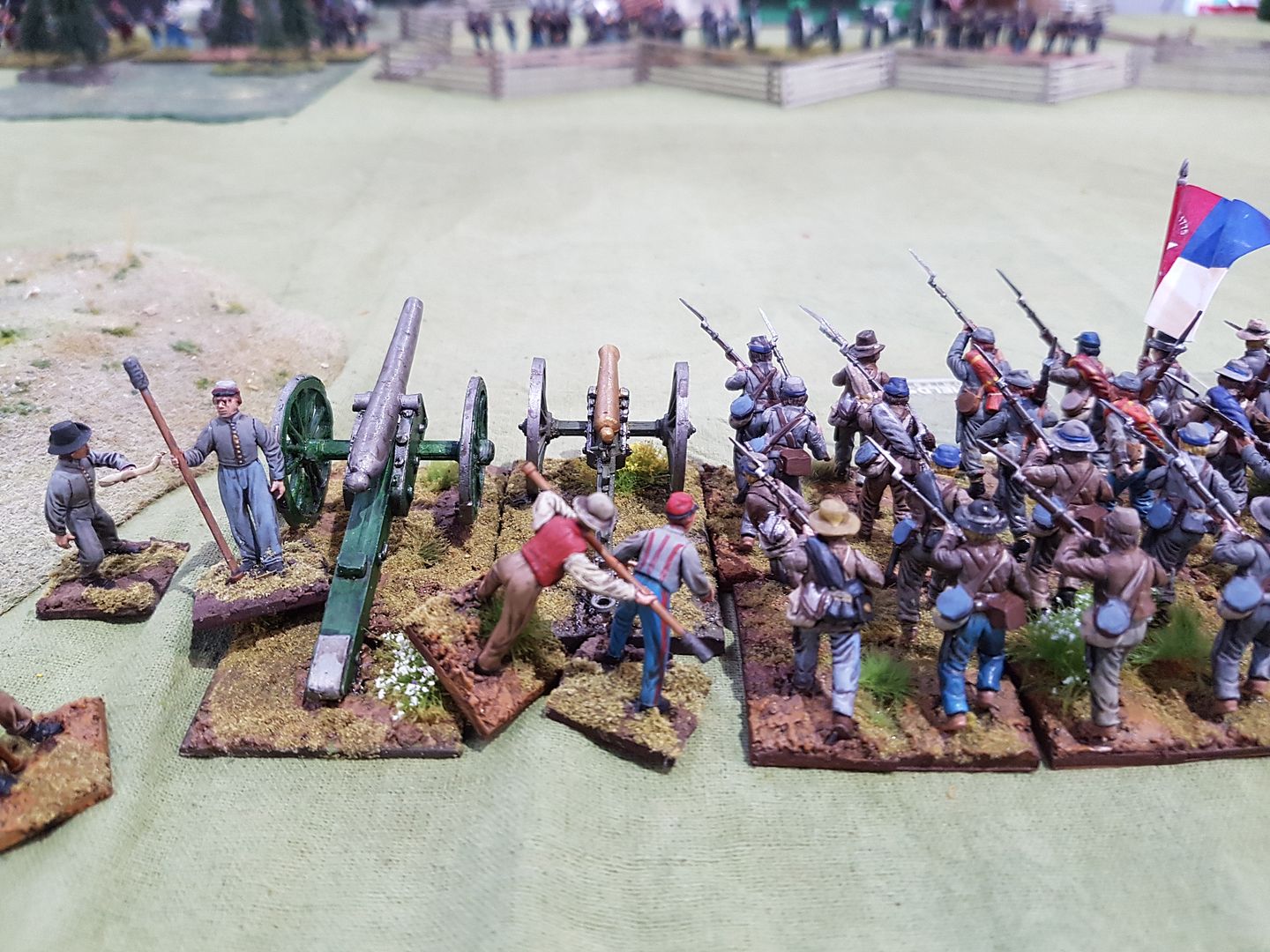 My plan was to go to the left and right of the Union guns, screening my left with the cavalry and one other regiment. However Ron's troops were brillant at skirmishing, his general having "The Scout" biography card and shooting 8" rather than the normal 6". I never seemed to be able to catch his units and they always seemed out of range. Shooting my boys down Ron was able to advance his right.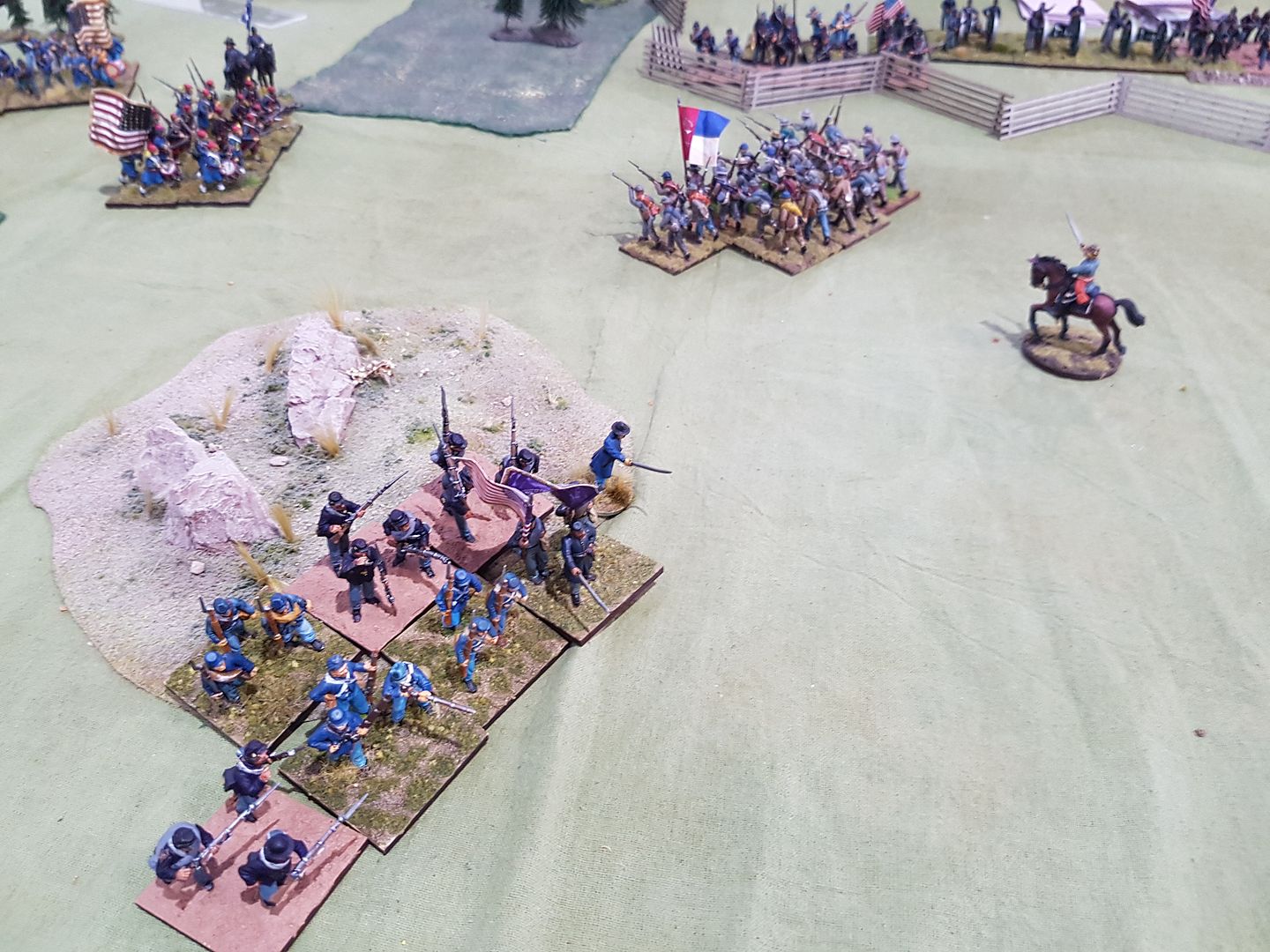 As was able to close on his line but didn't quite reach it because, once again, the "Could hit an elephant ..." card came out and I rolled a 6. Stuck in front of his lines and stalled, there was nothing I could do.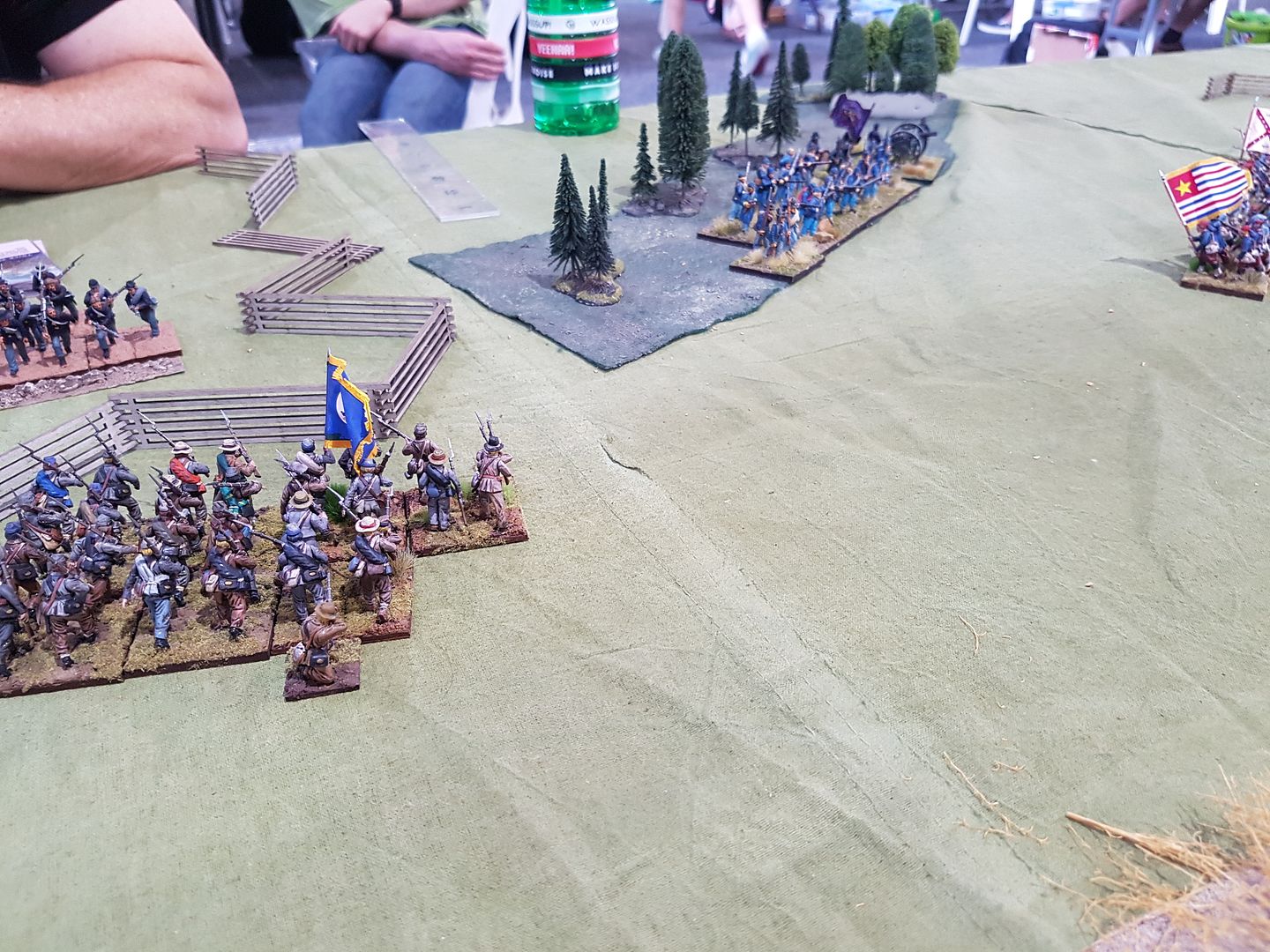 By this time Ron's right has destroyed my screening infantry, who bravely charged what turned out to be Ron's best troops and were routed, and isolated my cavalry. This meant that 2 of his units were advancing on my artillery which lost one stand to shooting which with a dice rolled meant break point for my army.
Post battle I was well reinforced with plenty of new guns but then the attrition phase saw me back to about the same size with many desertions. With the following day a short one, Sunday pack up with games ending before or around 2pm and a few players being unavailable, it was decided by all to have two big bash games to finish out the weekend. both would be four on three with one game getting 4 rebels attacking south of Washington and the other with 3 Rebs attacking to the north. The year would be 1864 making it a very tough game for the Confederates.