So we return again to the Penrith Wargames Society's ACW campaign. As the Penrith PCYC where we usually meet is being renovated, the game was, finally, held at my own home. The rules being used are "Rank and File".
Again the fighting is in the West around Decatur where the Union, about 4 divisions strong, has surrounded 2 Confederate infantry divisions.
The field.
The Union still has to break through the outer defences and so formed up the 3 infantry divisions in column of brigades.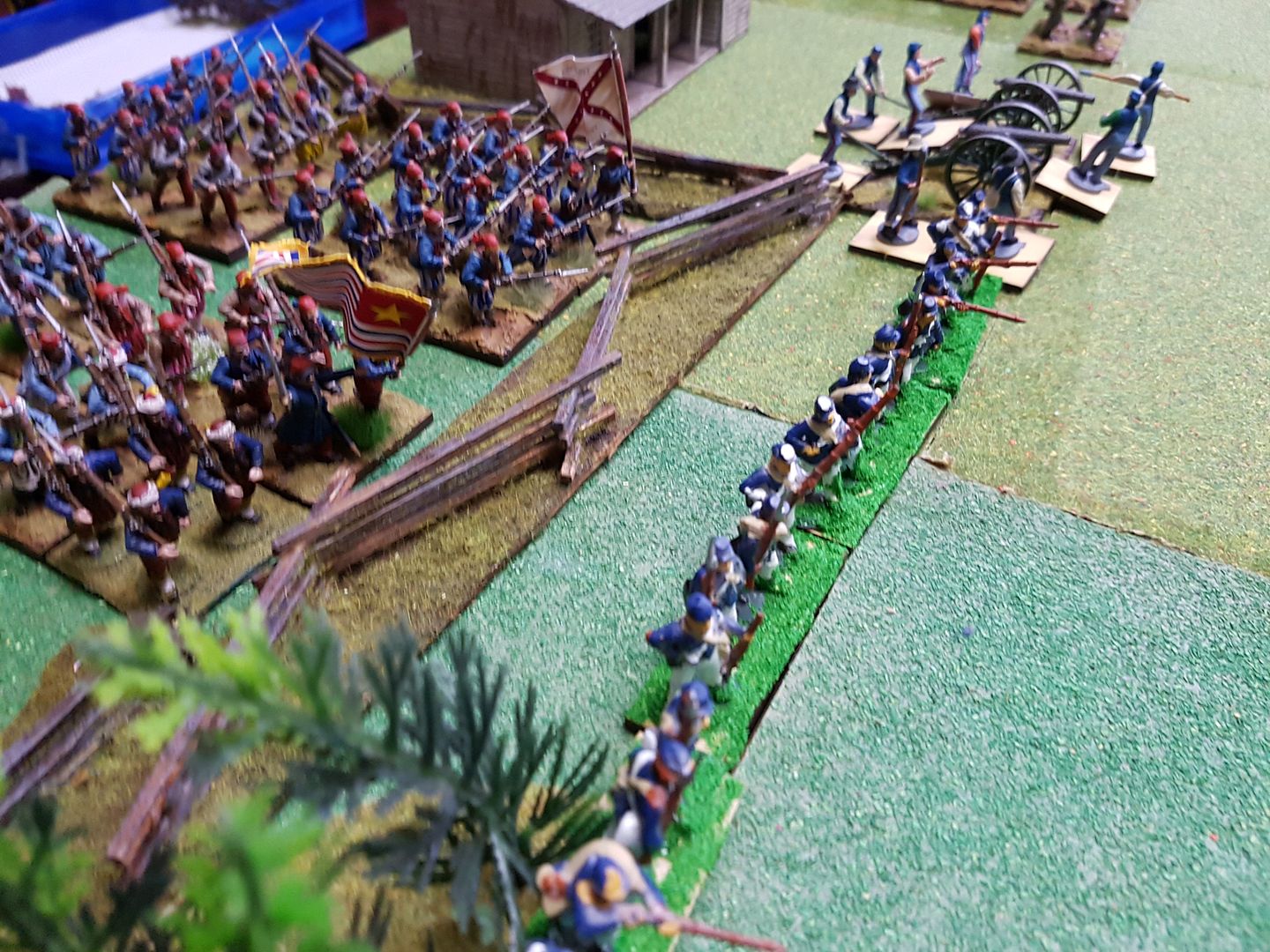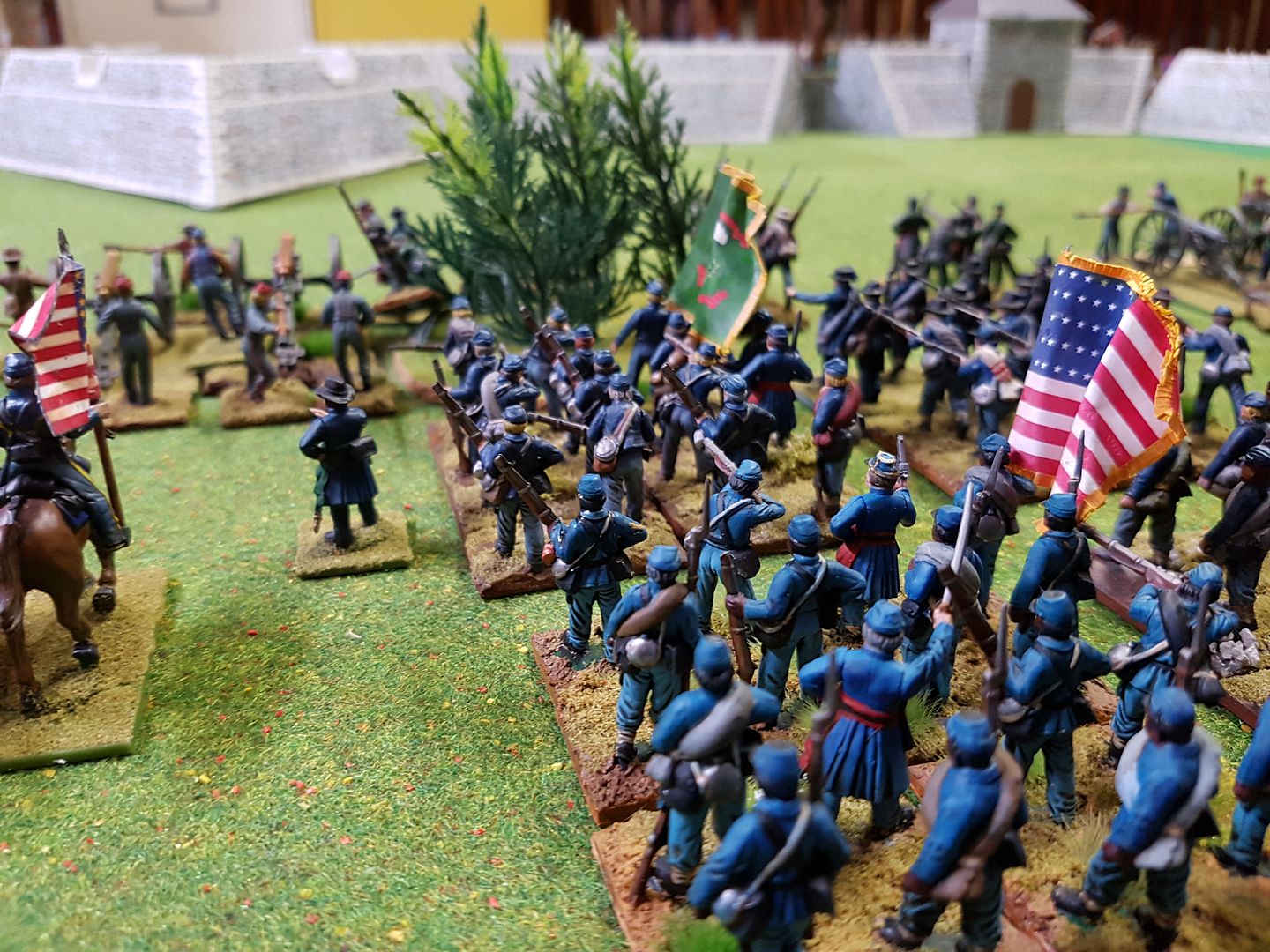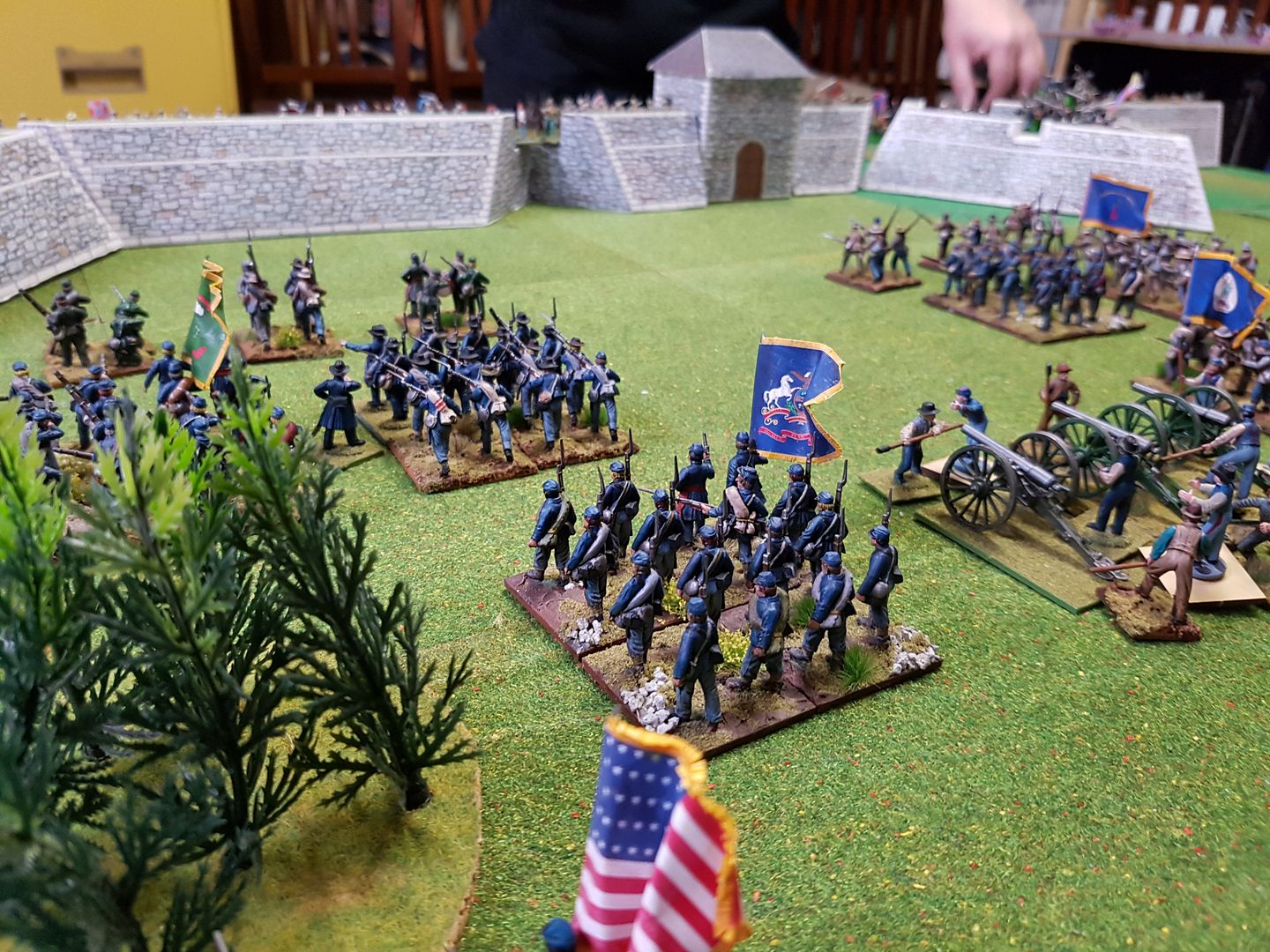 Union artillery this day was ineffective and so the infantry was sent forward before the Rebel guns were silenced, as they were threatening to silence the Union guns. The Rebels always seem to have more guns than the Federals.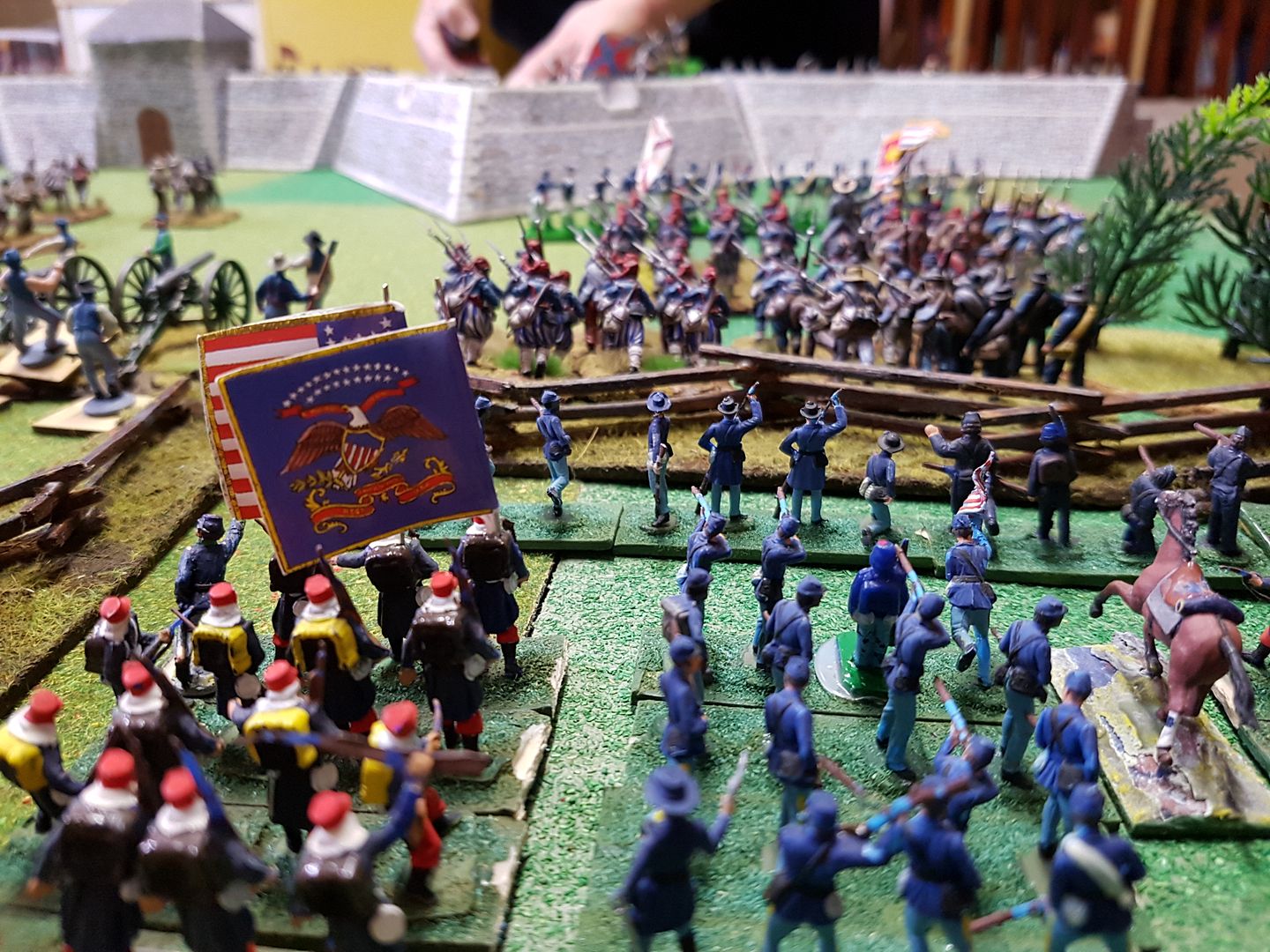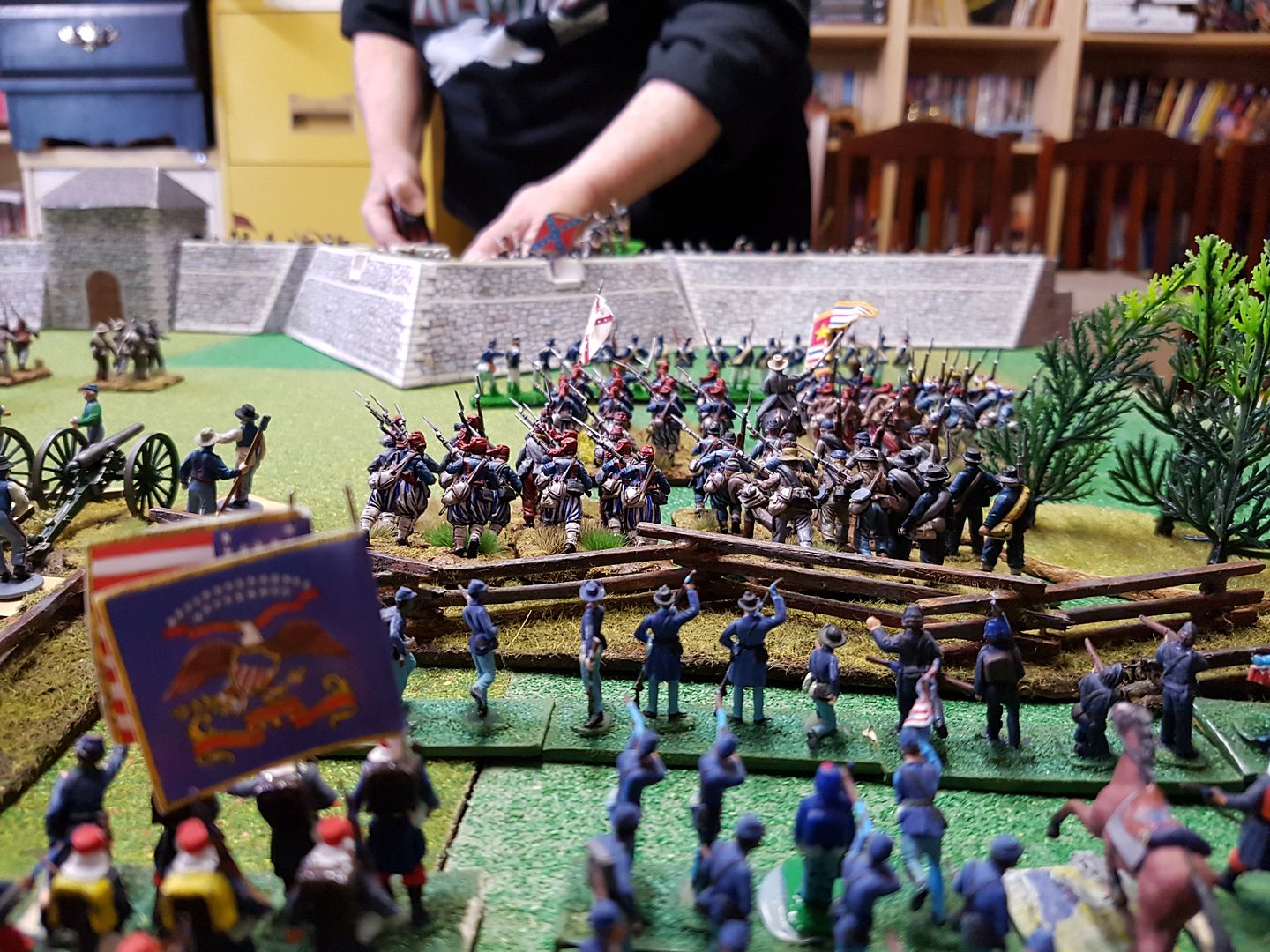 The Union plan was to clear the two redoubts by pincer moves from both flanks simetaneously.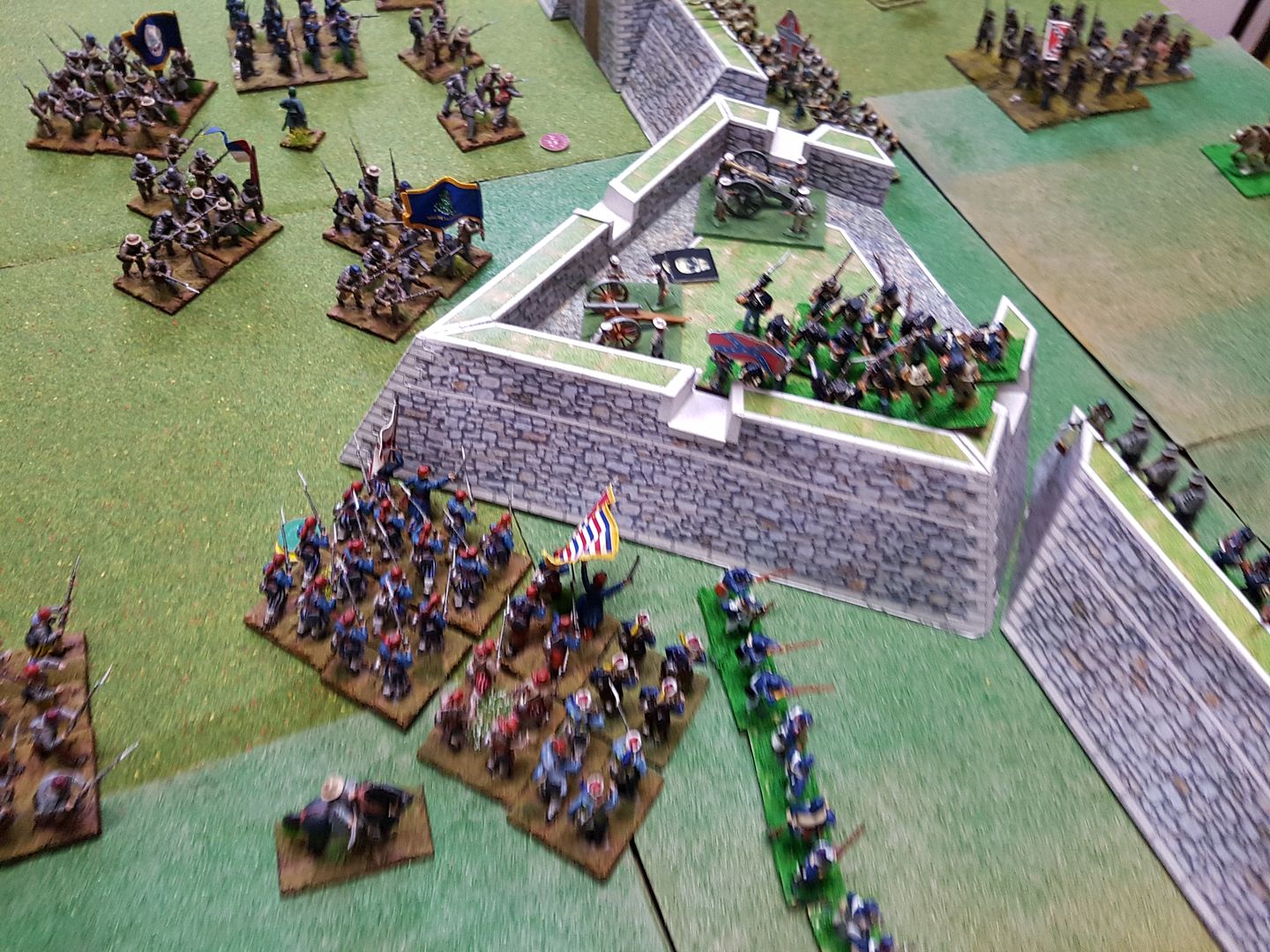 The Rebels again and again drove off the attackers making conodinated attacks impossible.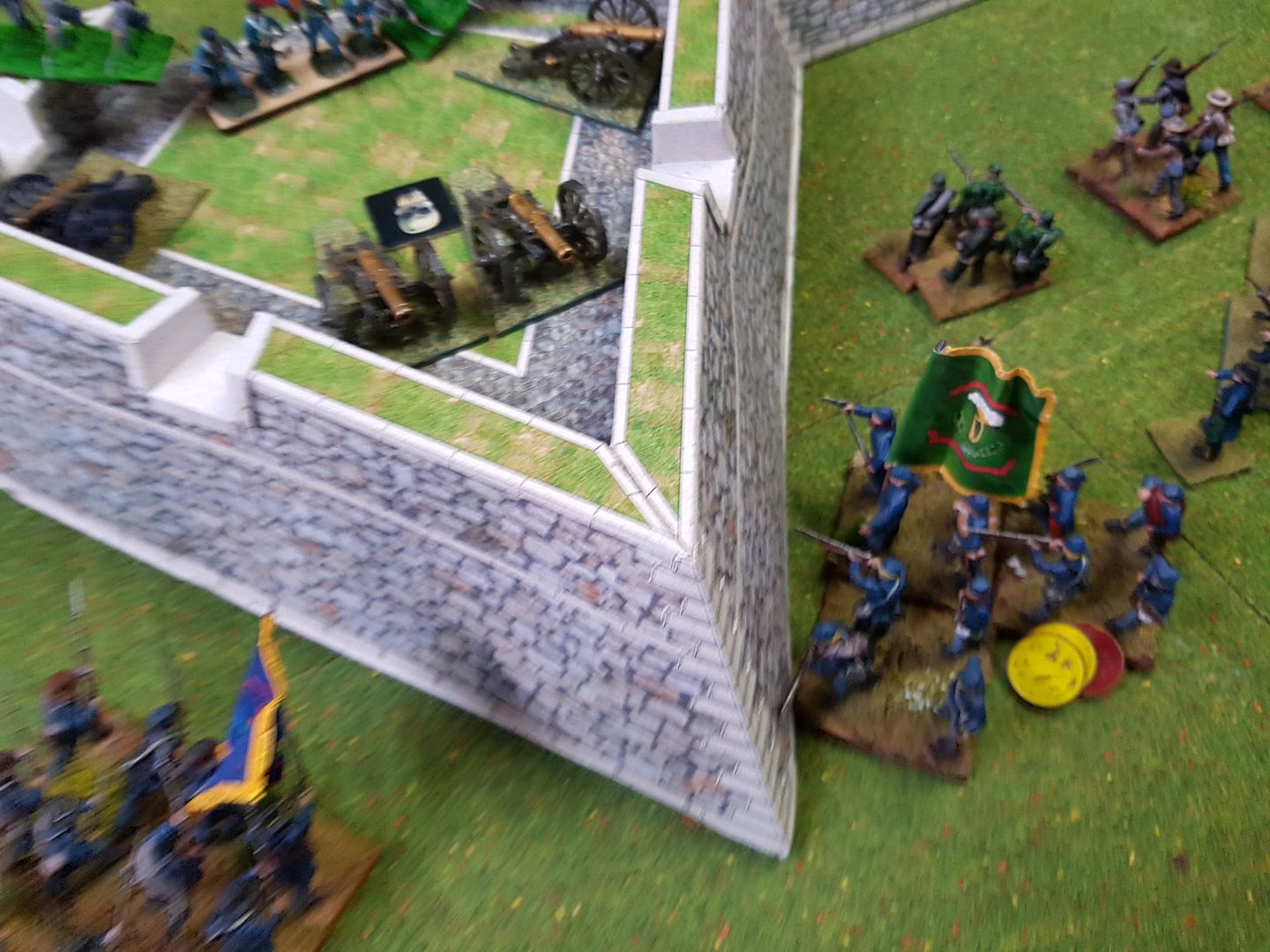 Though losses were mounting, the Union hand plenty of troops on hand.
Well done the Irish.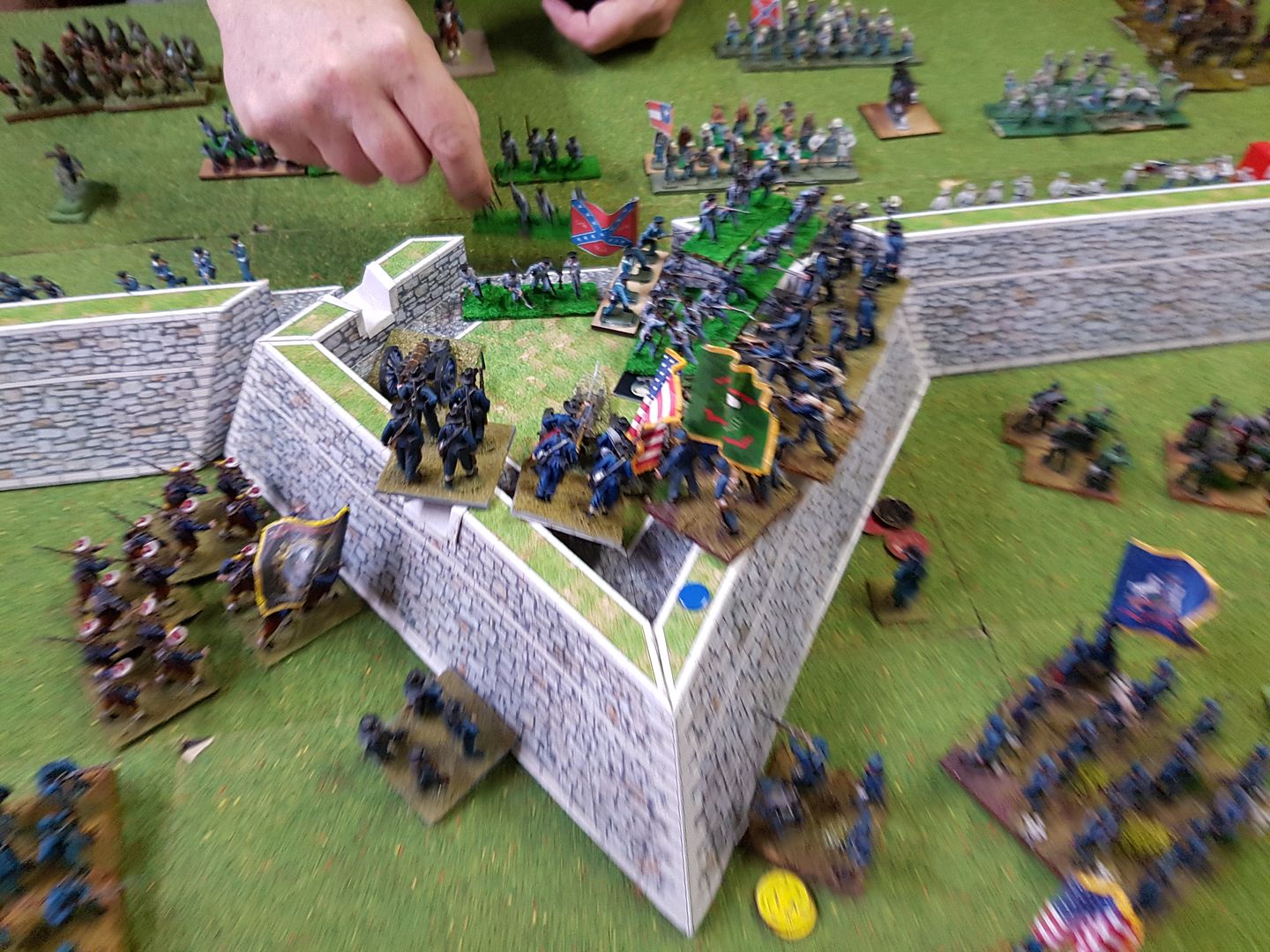 The continual attacks from the Federals slow being to have an effect gradually wearing down the Rebels.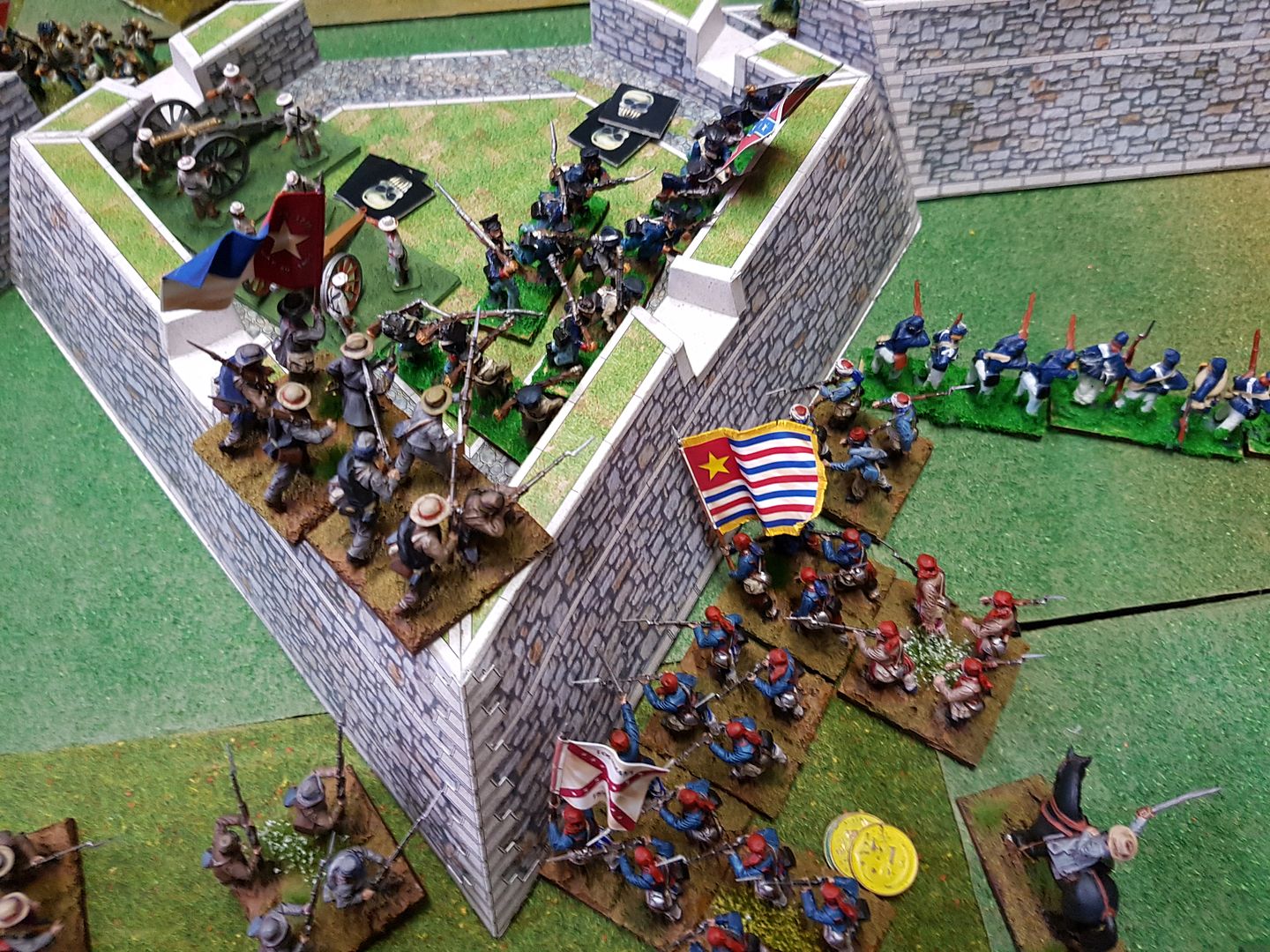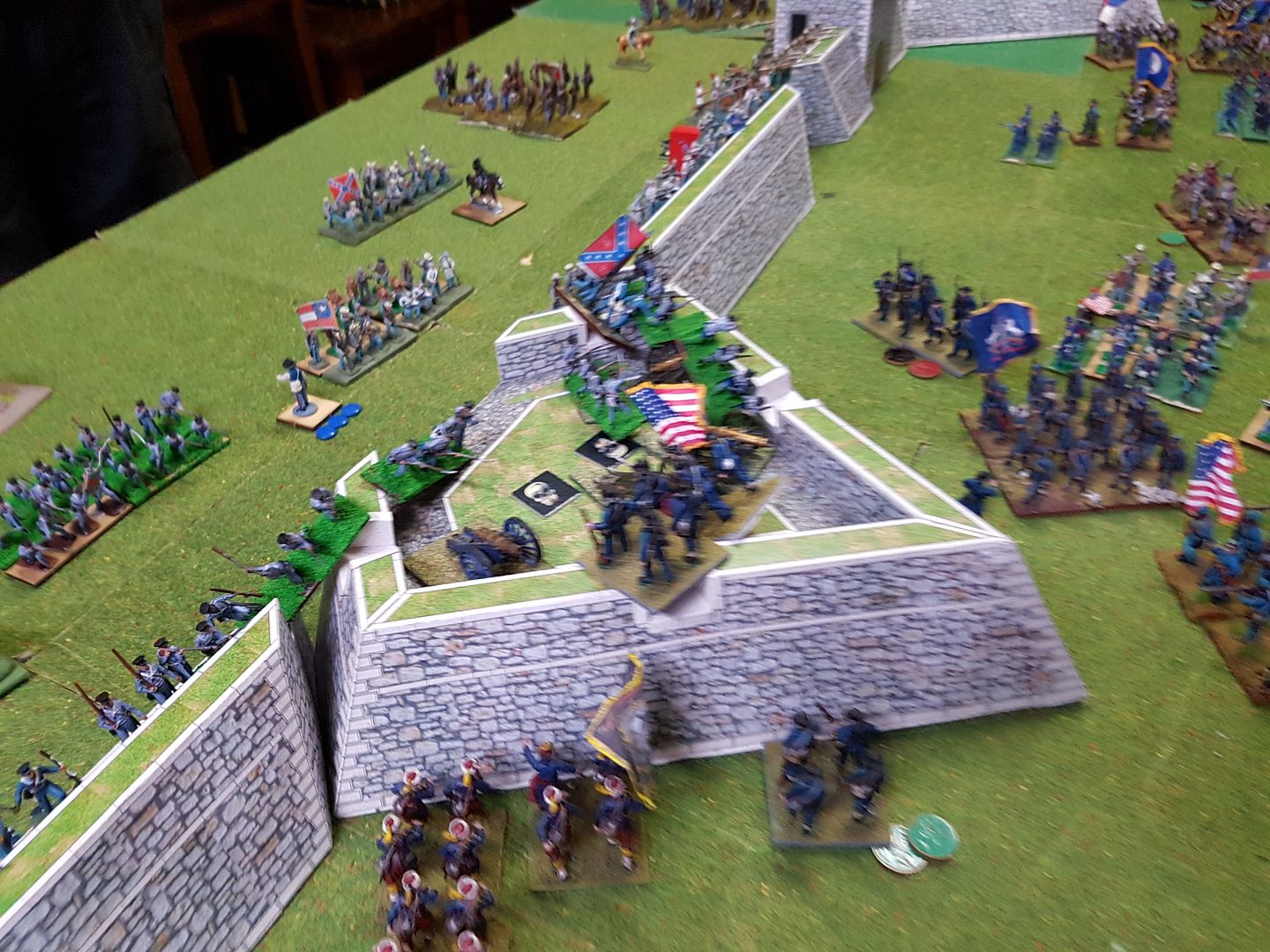 On the Union right, the redoubt is reduced to 2 batteries and a regiment of Alabamans. The good ol' boys hold their own against several attacks and undoubtably deserve a "Best on Ground" award.
"Over the walls boys! Over the wall!"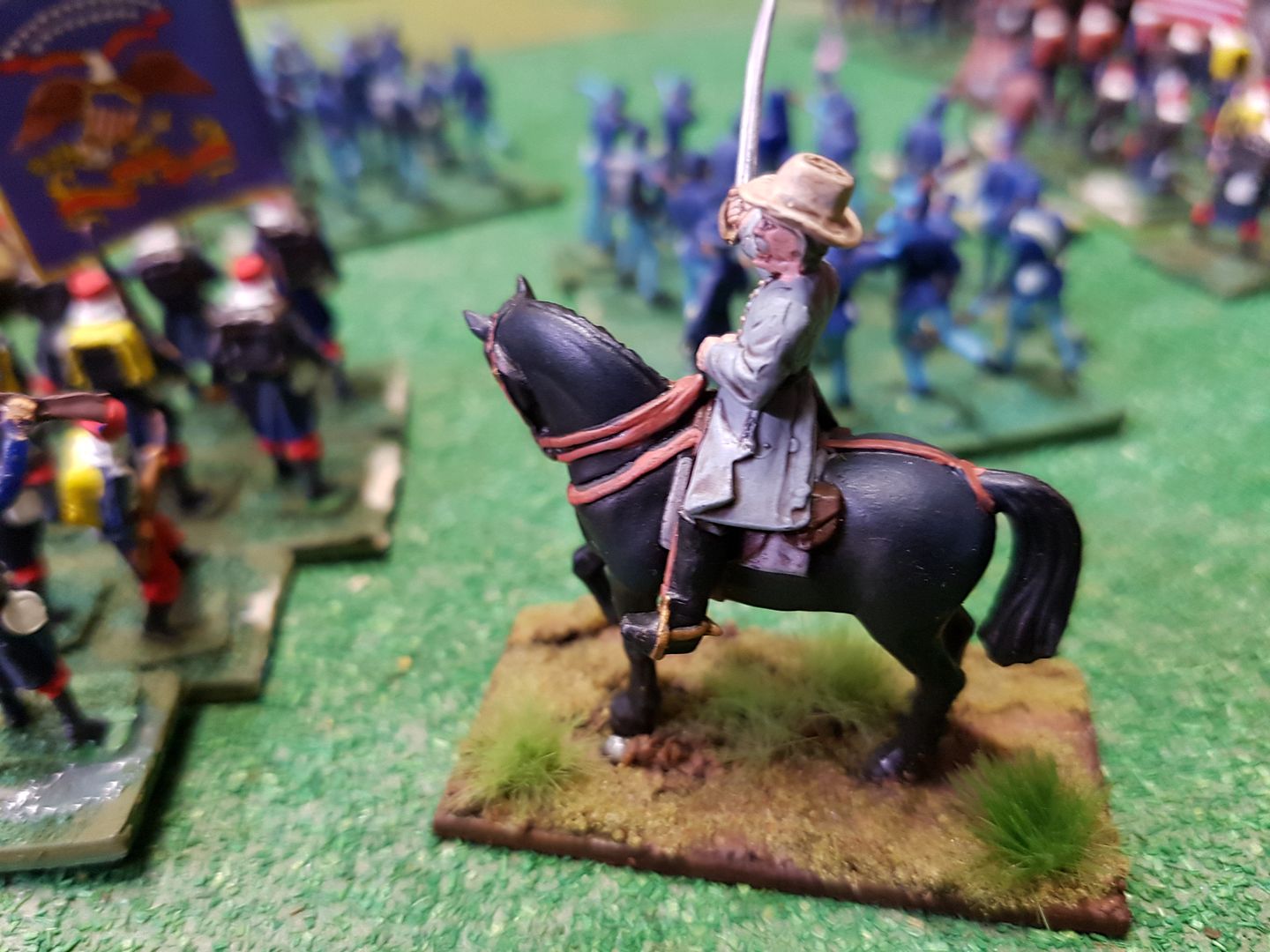 The Union numbers begin to tell, driving the Rebels out of both redoubts as well the connecting walls between the two and on the far left.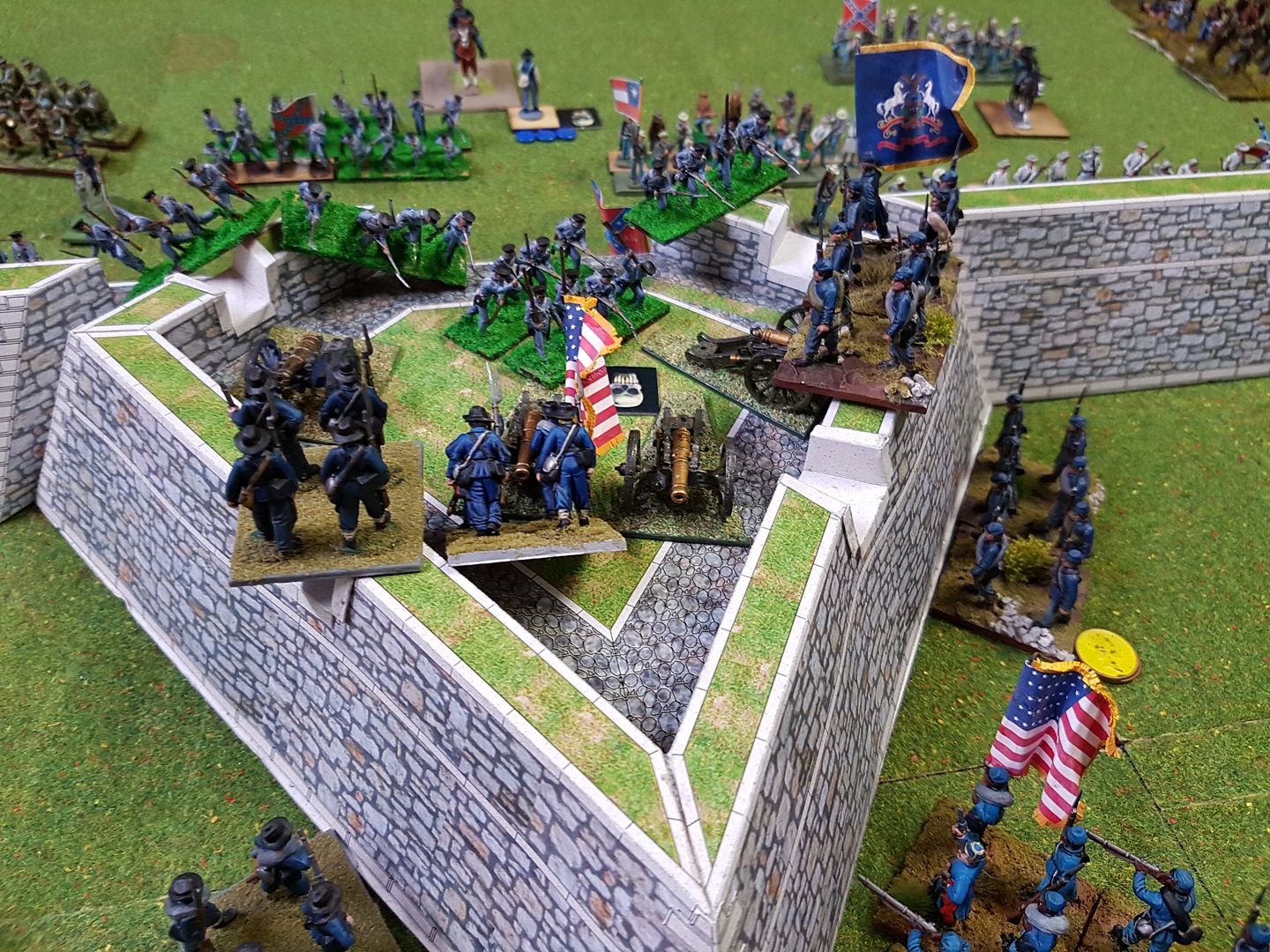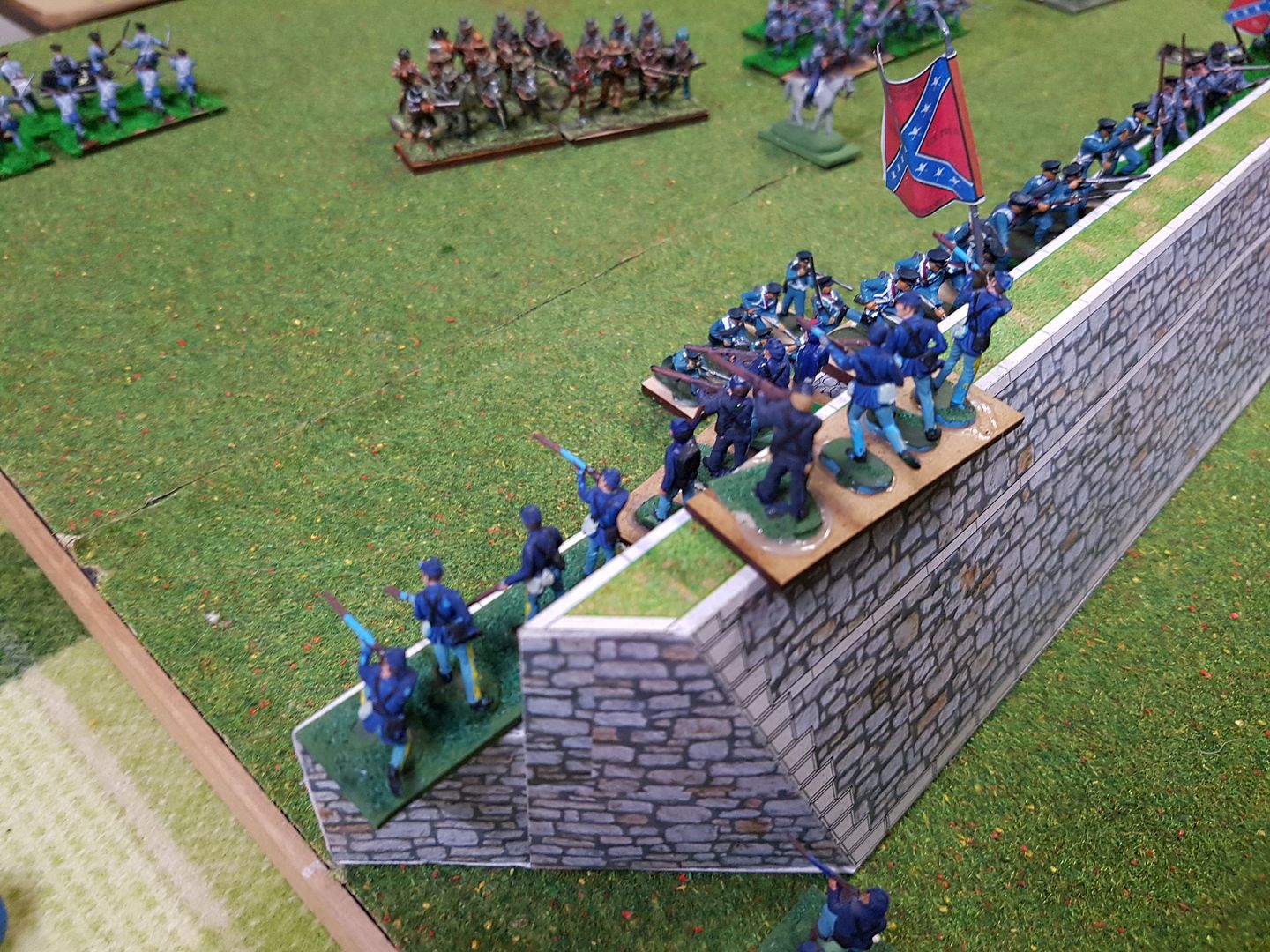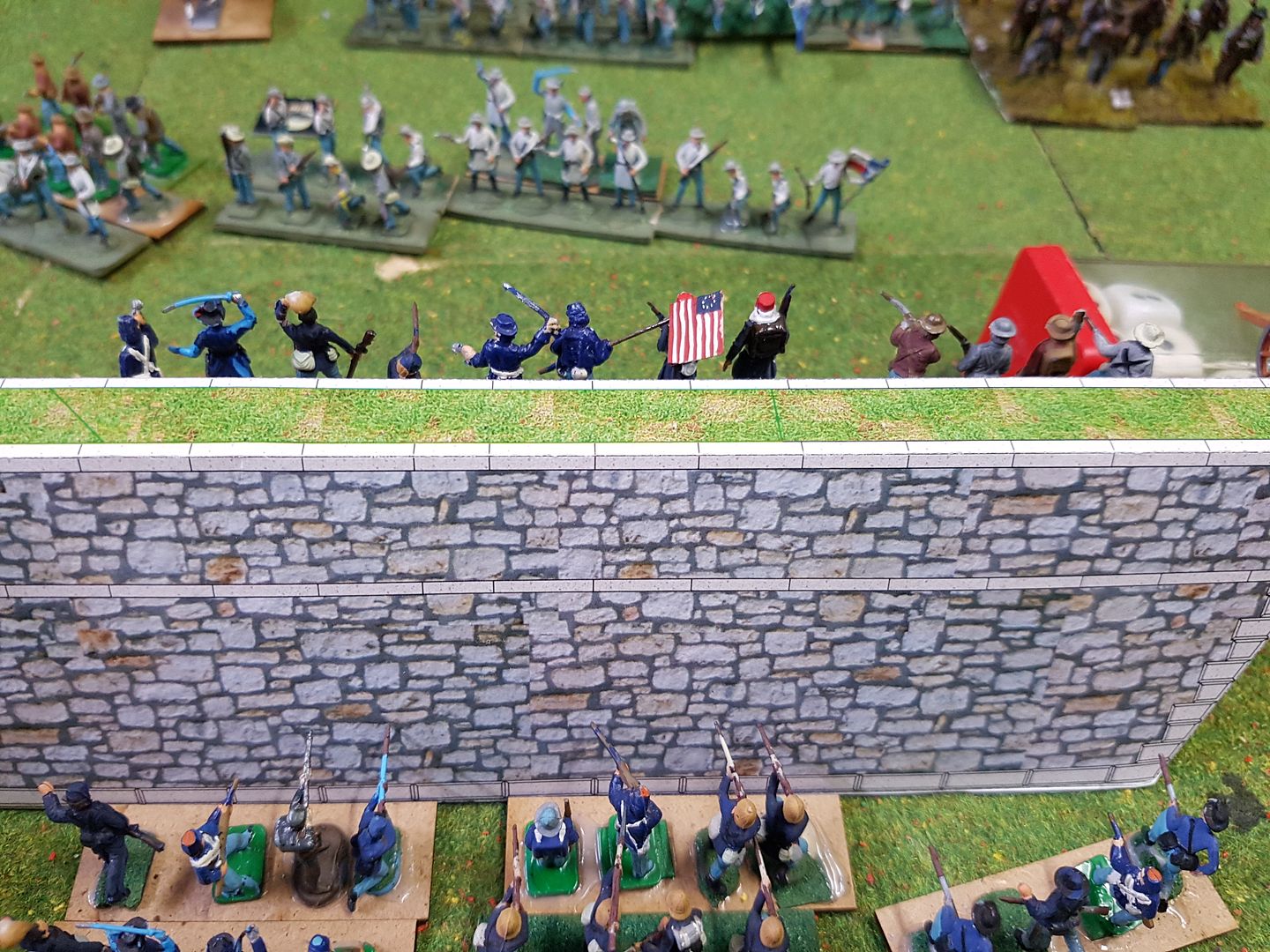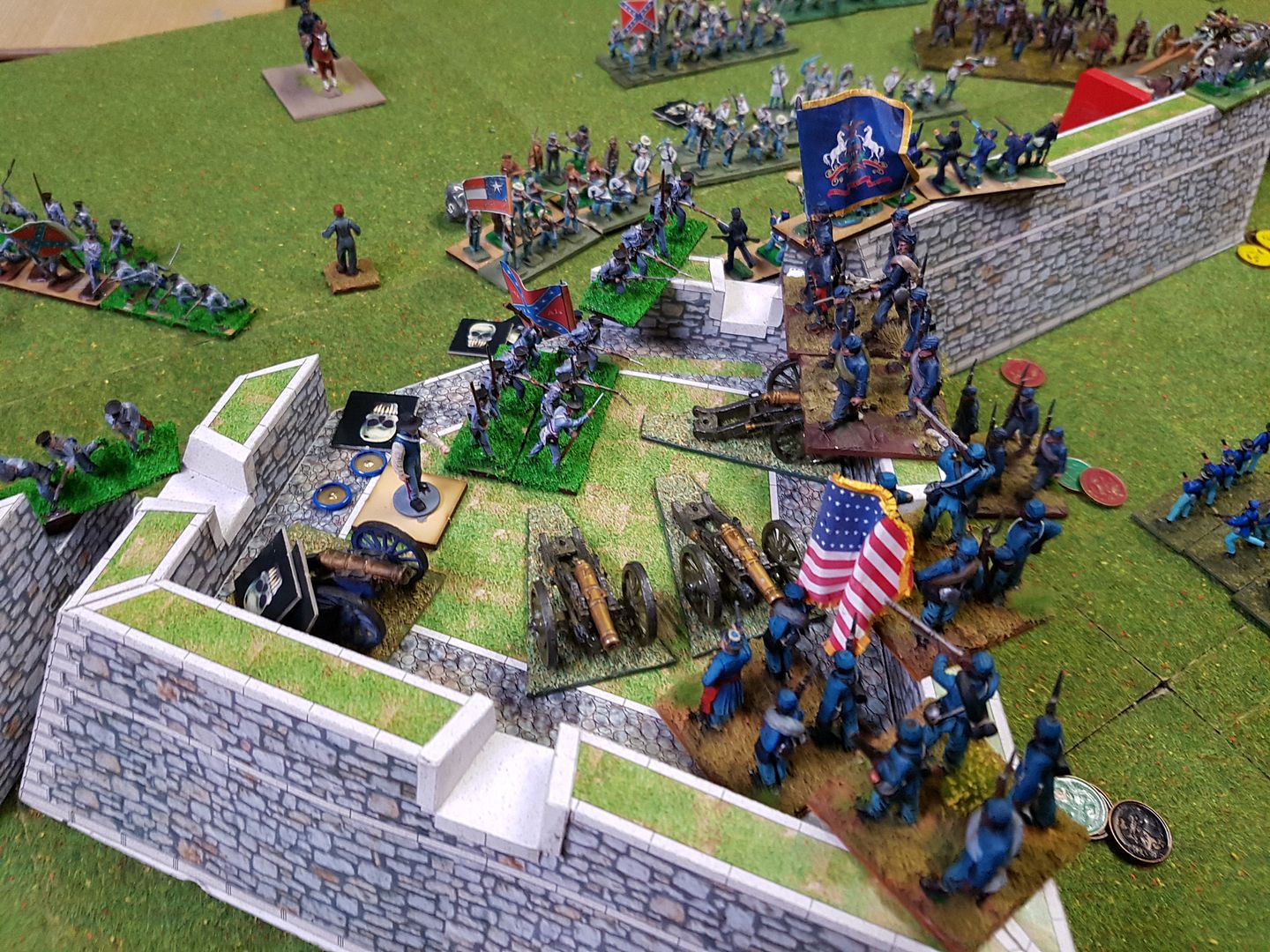 Though the Alabamans manage to, temporarily, regain their redoubt.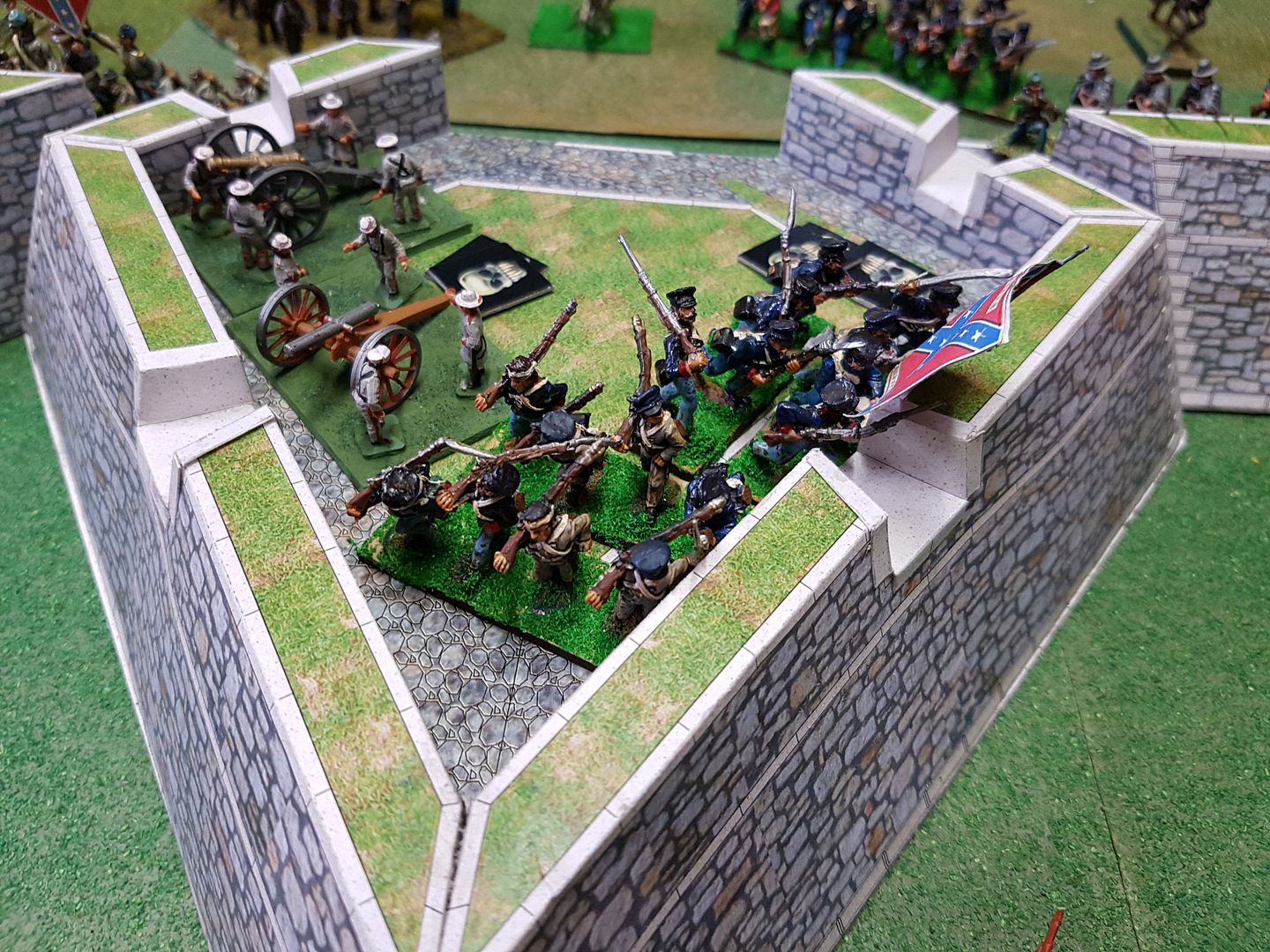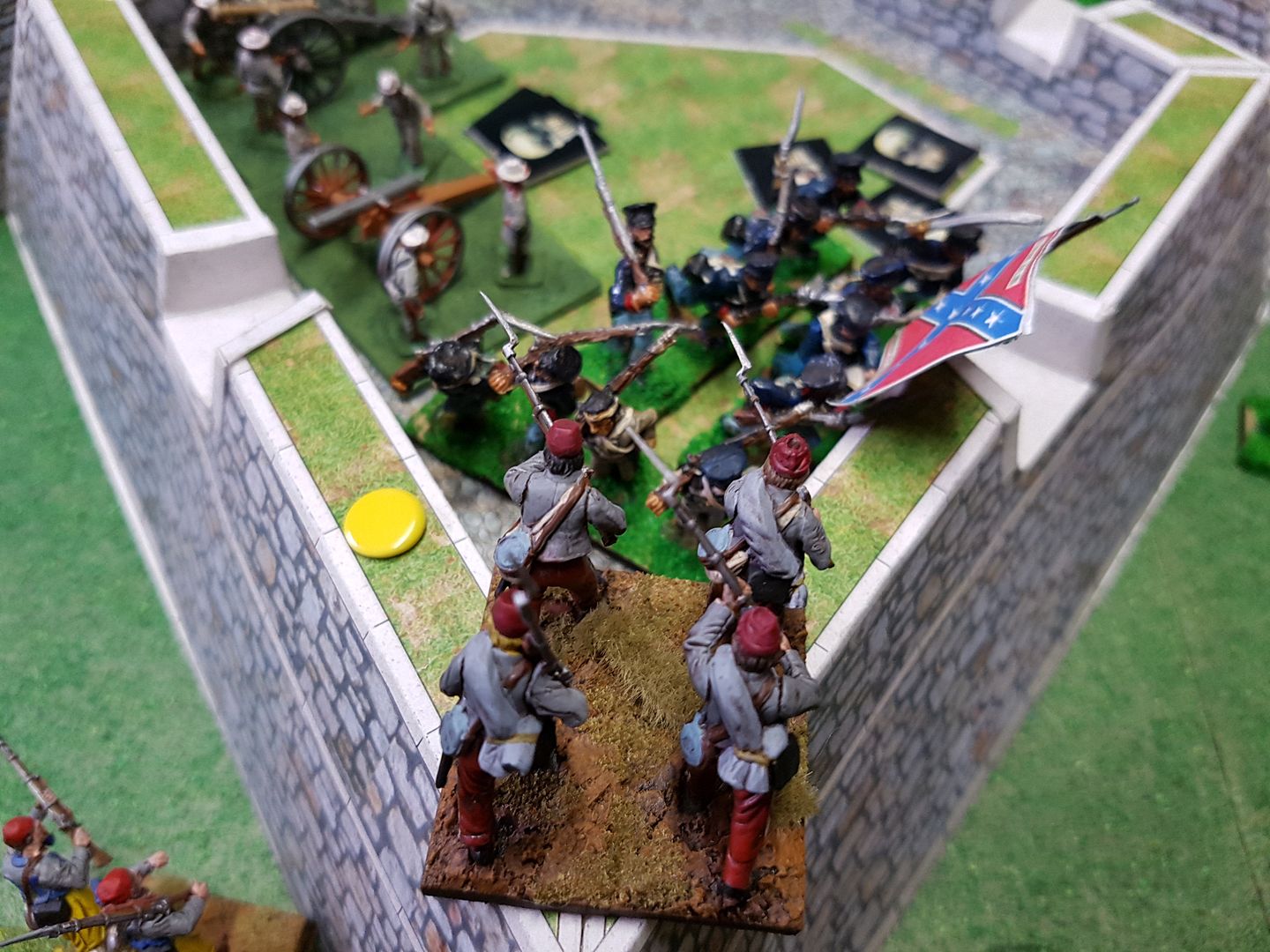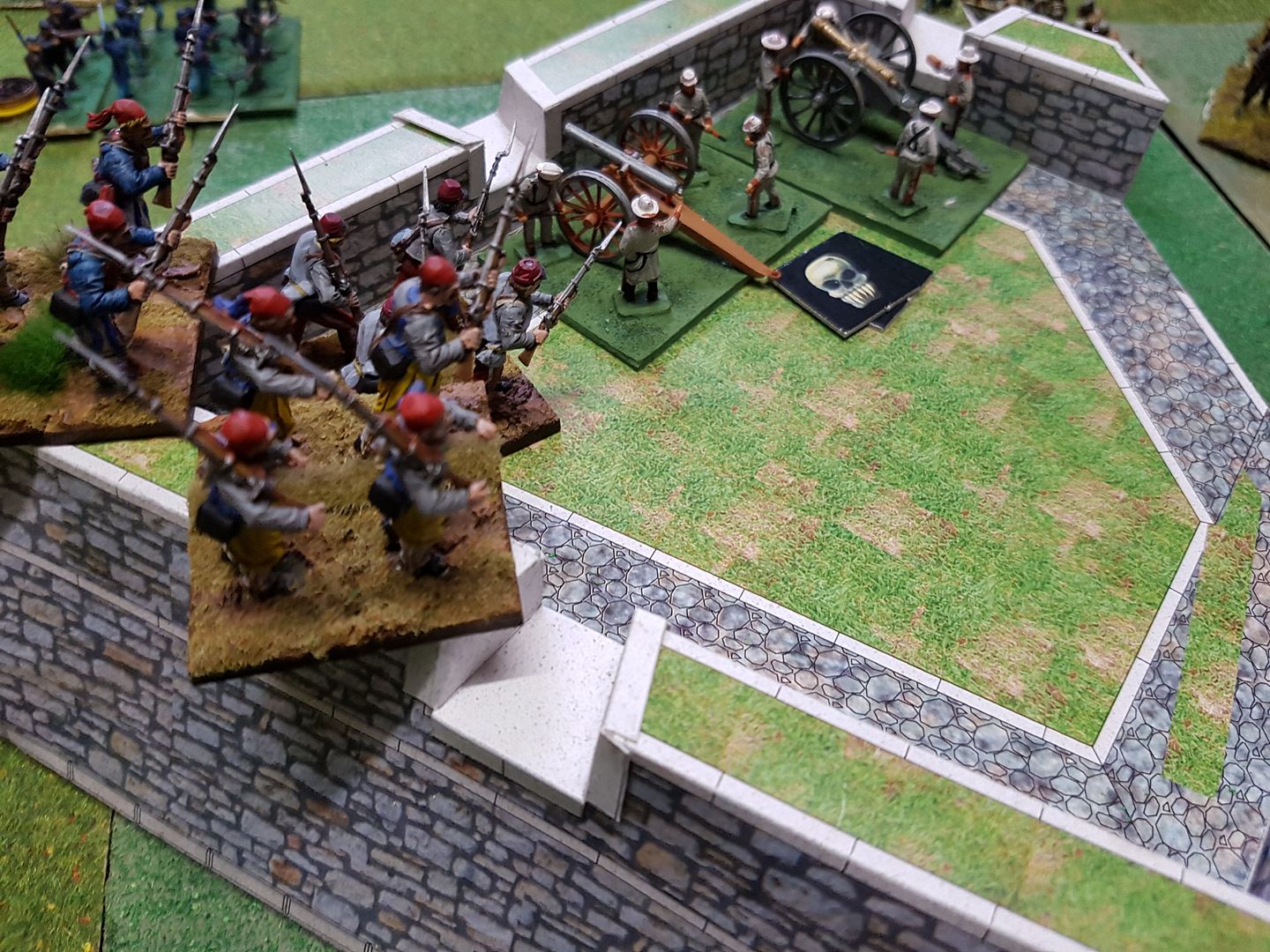 With the redoubts in Federal hands and more troops pouring over the walls, driving off counter attacking Rebels, the Confederates withdrew taking their surviving guns (3 out of six batteries) and occupied their second line of defences.
Confederate losses were 2200 infantry (11 stands), 500 (10 figs) gunners and 3 batteries (3 guns). Having lost the field 25% will be automatically recovered with the remainer being diced for as per the rules.
Union losses were some 8400 infantry (42 stands including 4 Raw troops and 8 Skirmishers), 500 (10 figs) gunners. Holding the field, 50% of losses are automatically recovered with the rest being diced for. In the end the Federal losses were 200 gunners (4 figs), 400 raw infantry (2 stands), 200 skirmishers (1 stand) and 2200 infantry (11 stands). Given the losses from the first battle this would be a brigade's worth of troops out of some 12 brigades of the original force.
Stay tuned for day 3.