This battle forms one of those from the Penrith Wargames Society's American Civil War campaign. Find a broad description of the campagin here:
viewtopic.php?f=19&t=6999
The march through Tennesse had been hard walking but easy fighting as apart from civilians, not a Rebel had been seen. Cairo had been taken without a shot being fired though Rebel scouts had been active but were quickly chased off towards Memphis. As the army approached Decatur the army recieved word that Rebel cavalry were tearing up supply lines around Cairo. So the Corps commander drew in all the troops, concentrated outside Decatur and attacked off the line of march.
Rebel defence lines.
Two infantry divisions would lead the assault.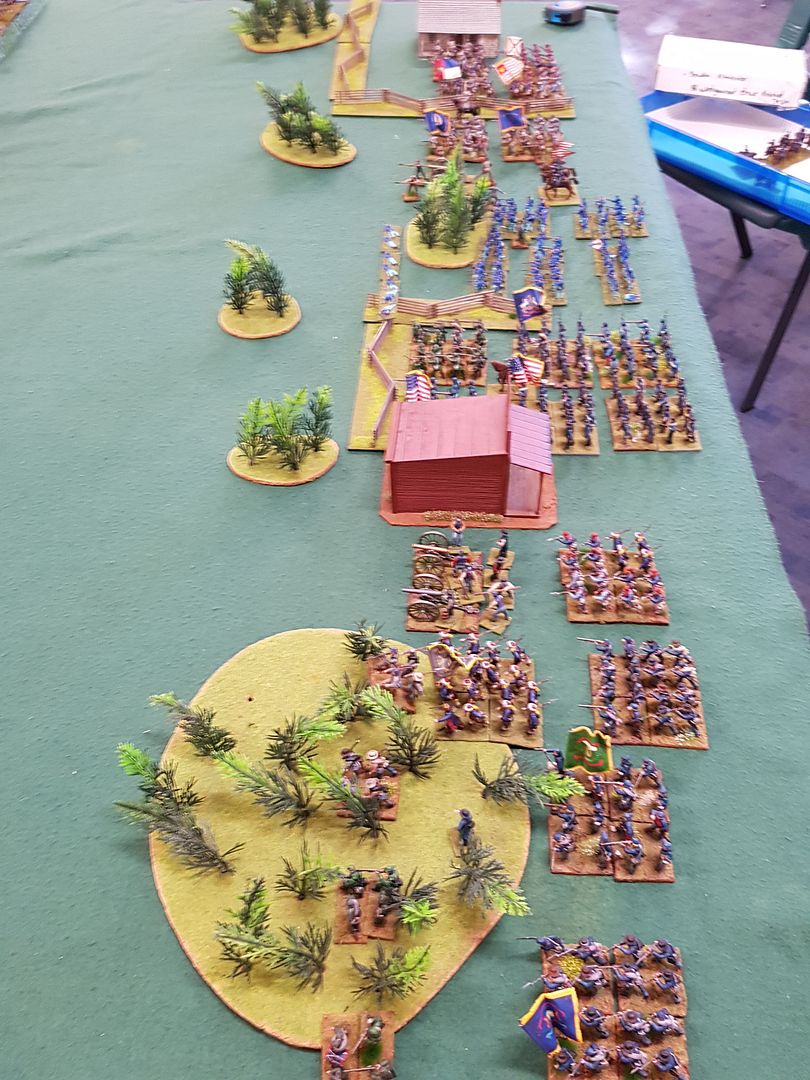 The divisions form up.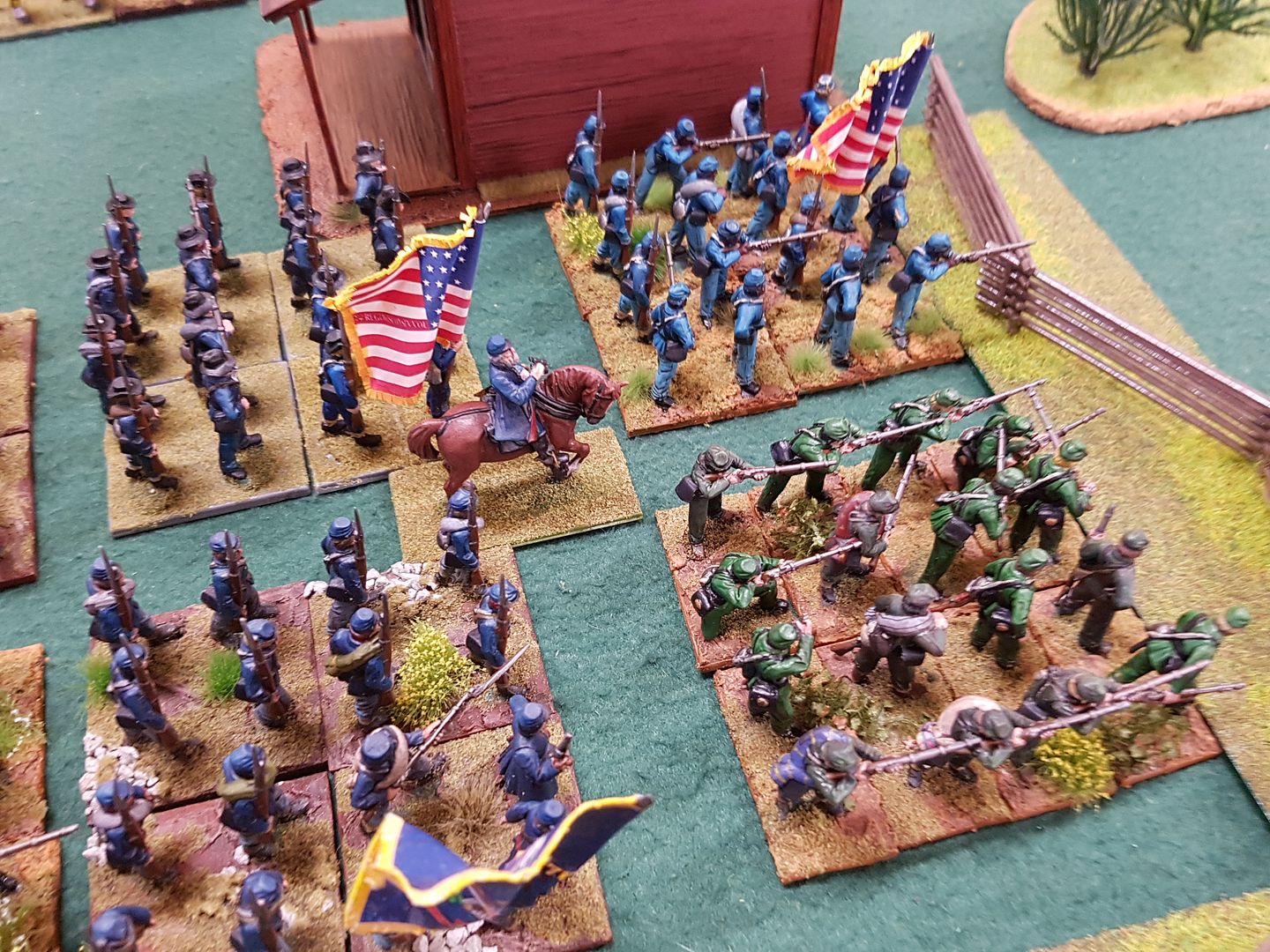 The first Coloured Troops form up with the rest of their brigade.
The left most division threw out skirmishers after a brief, and ineffective, artillery bombardment.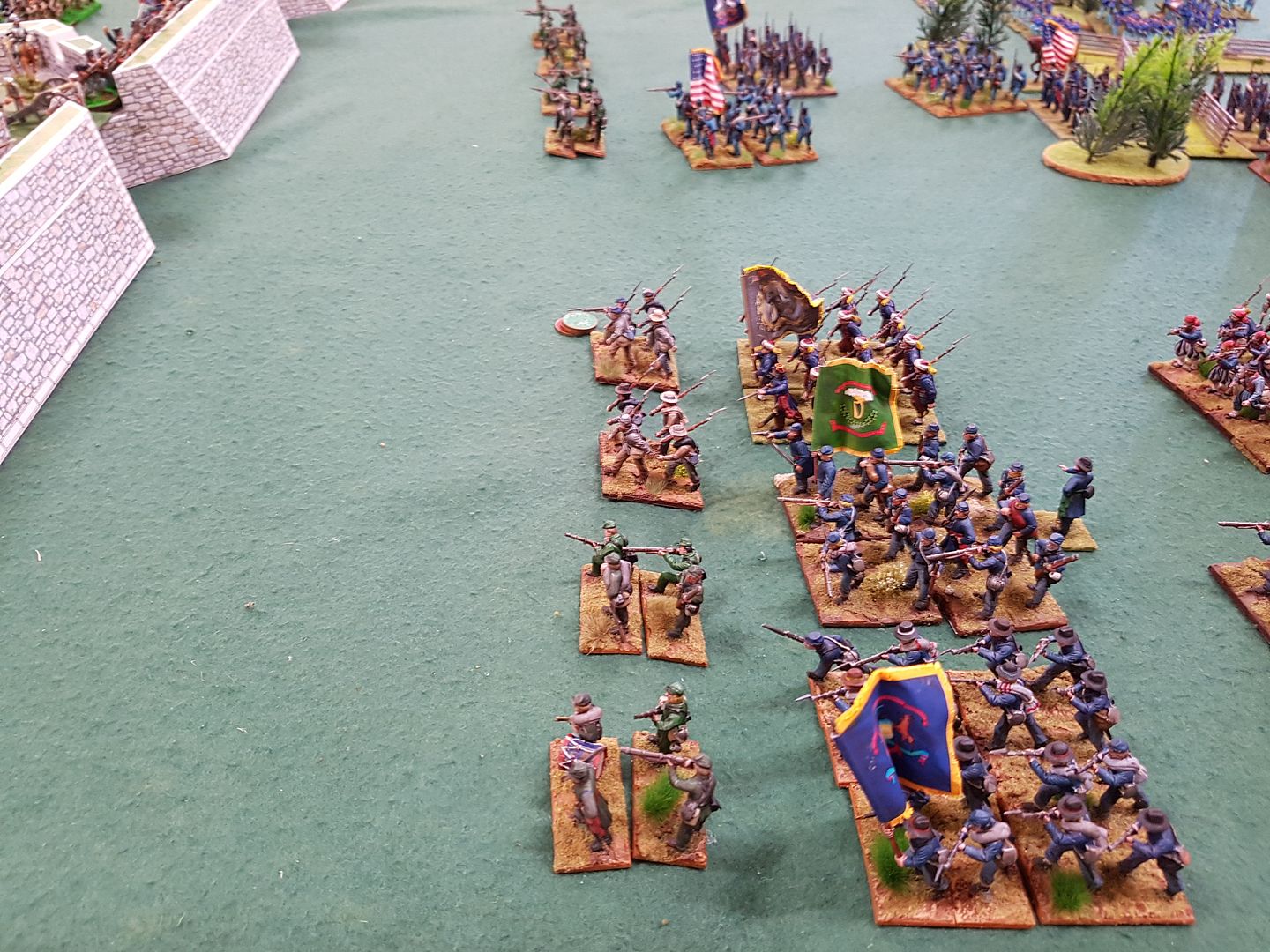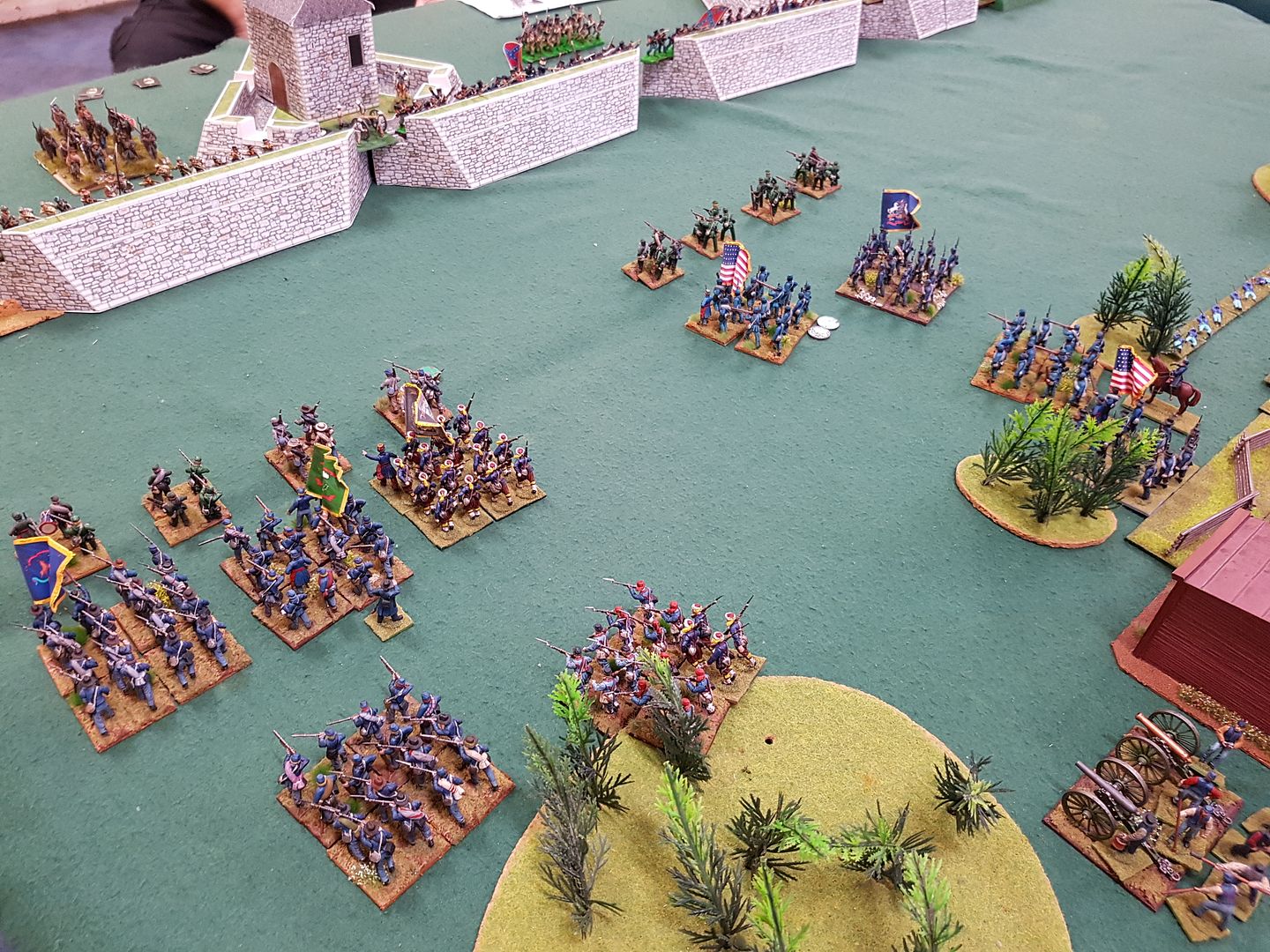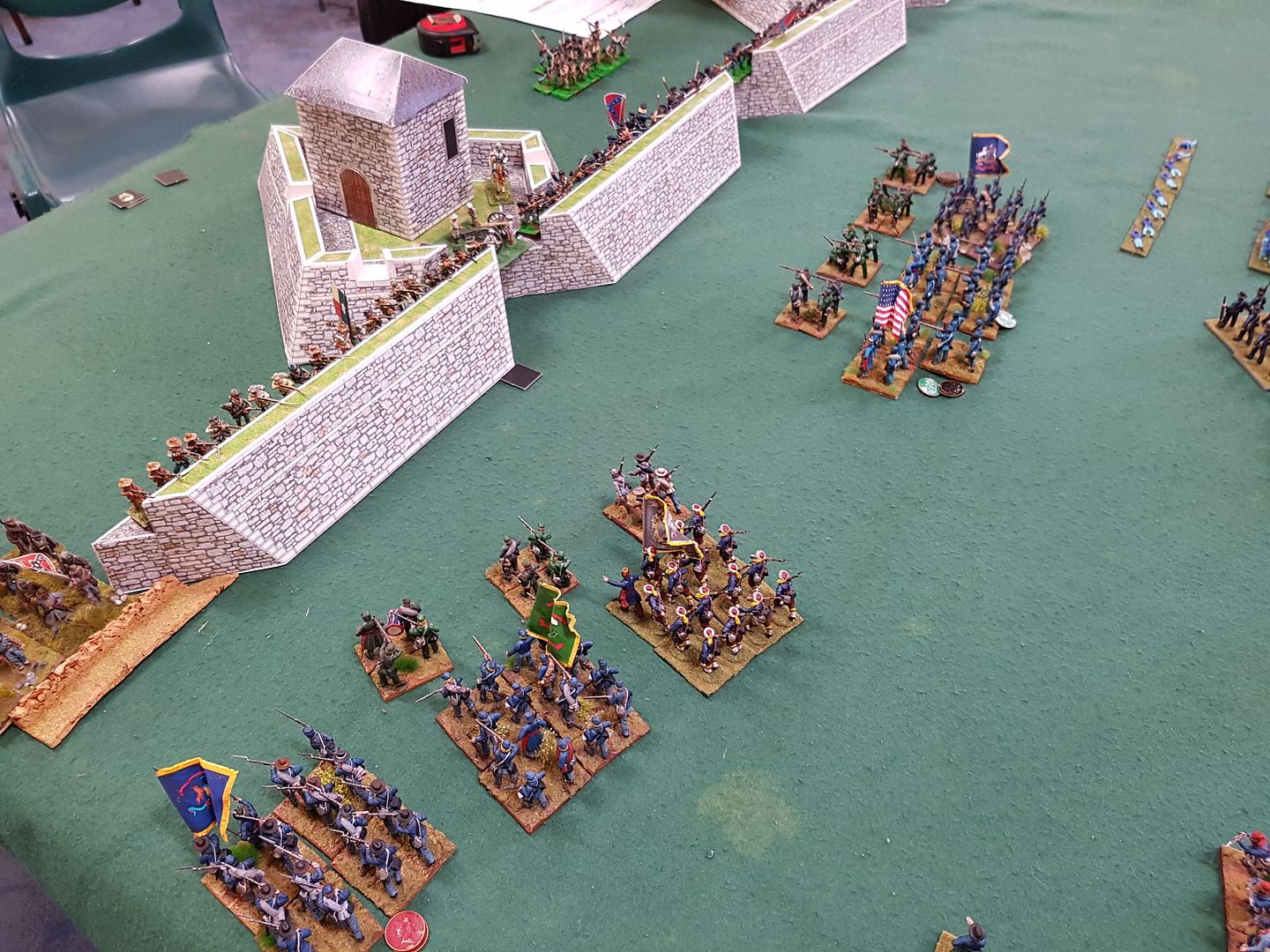 Union artillery silences one of the four Rebel guns (2 on the walls and 2 in the towers) whilst Rebel return fire is largely pointless with only the 1st Coloured and the skirmishers taking any casualties.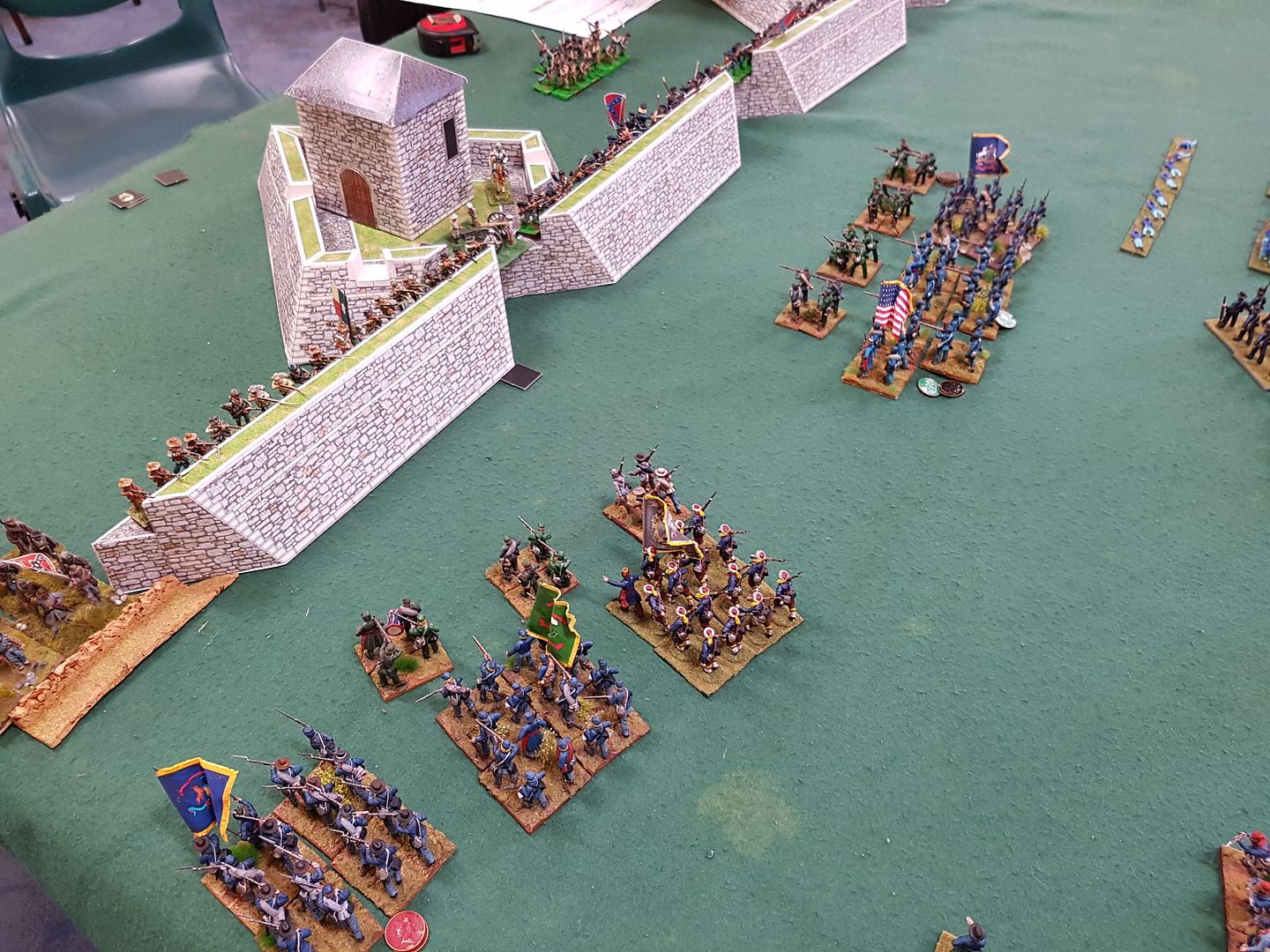 With the right division now also throwing forward skirmishers prior to advancing, the left division began charging the wall.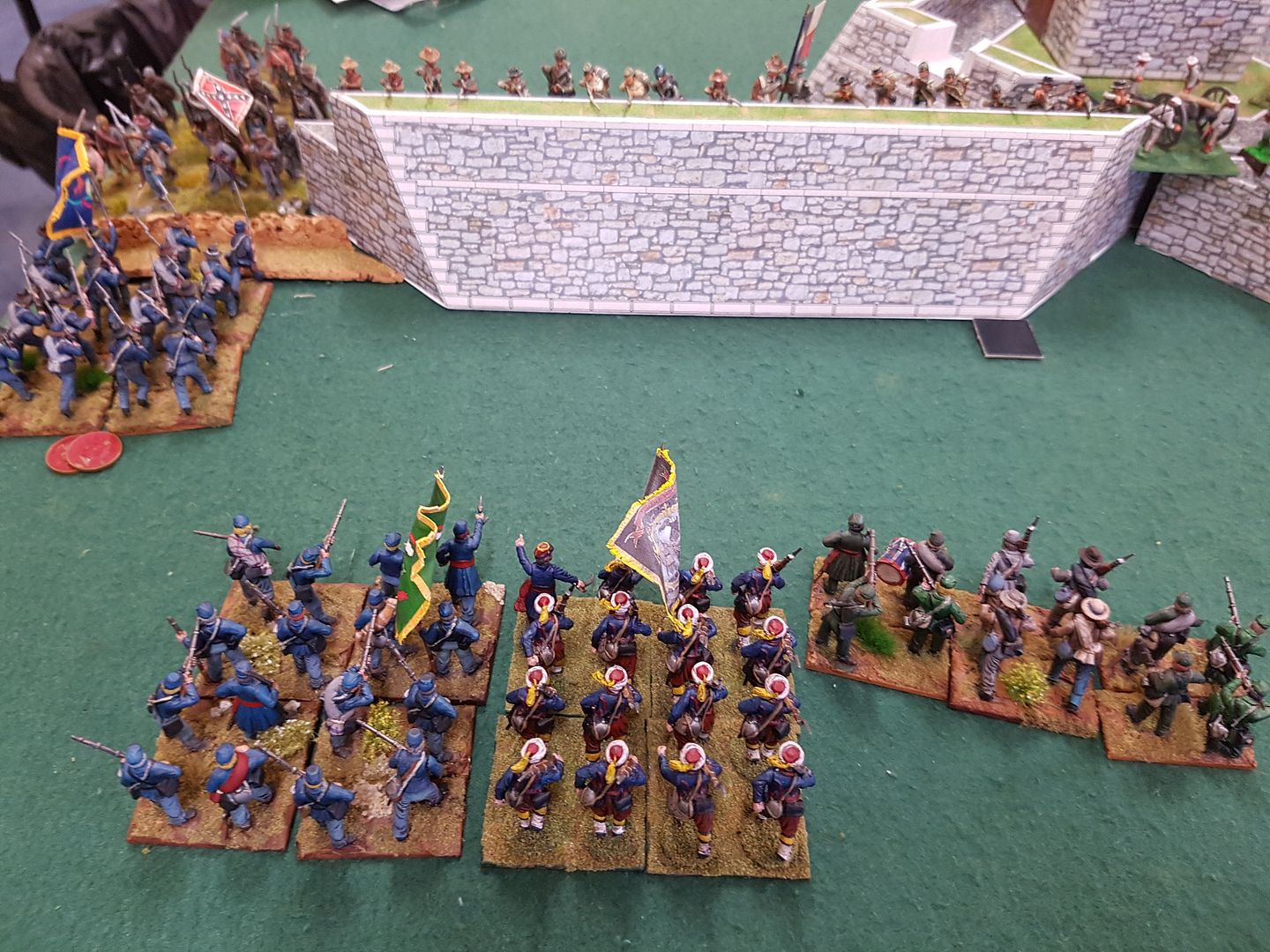 The lead unit, from Michigan, was thrown back.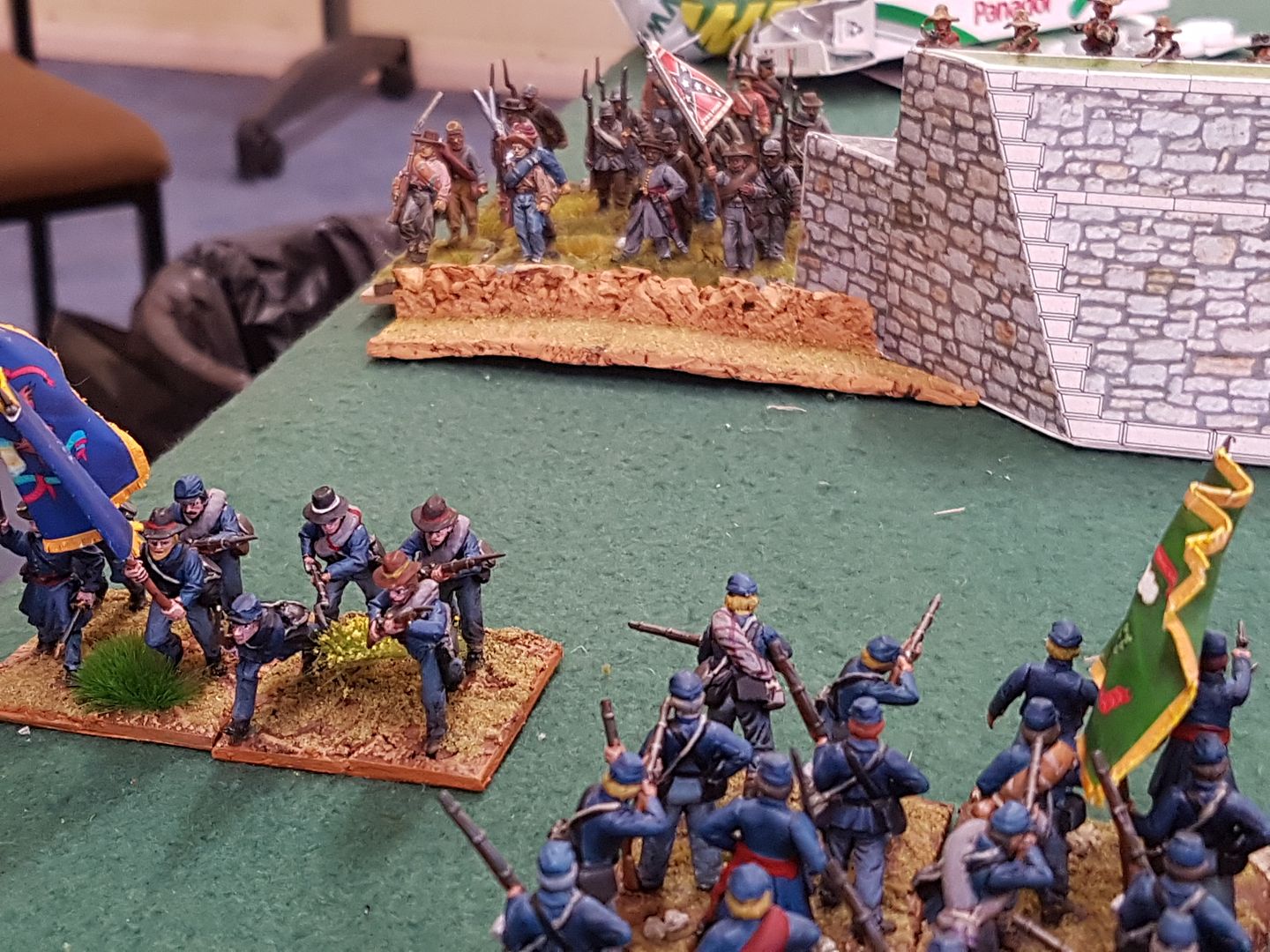 The attacks begin to come in thick and fast, and establish themselves on the walls in two places after fierce fighting (3-4 combat rounds).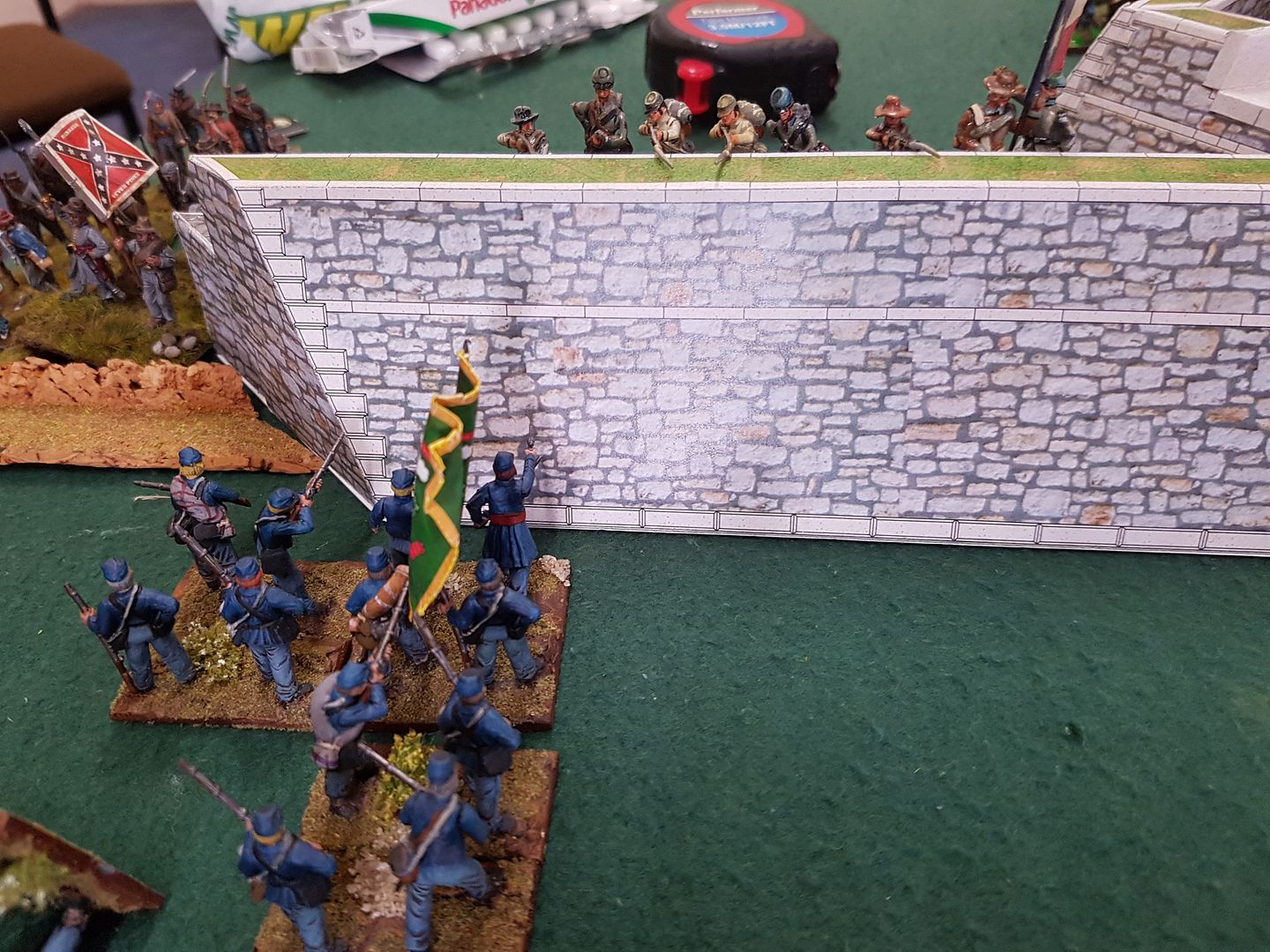 The right division's lefthand brigade closed on the wall as the other brigade begins to advance.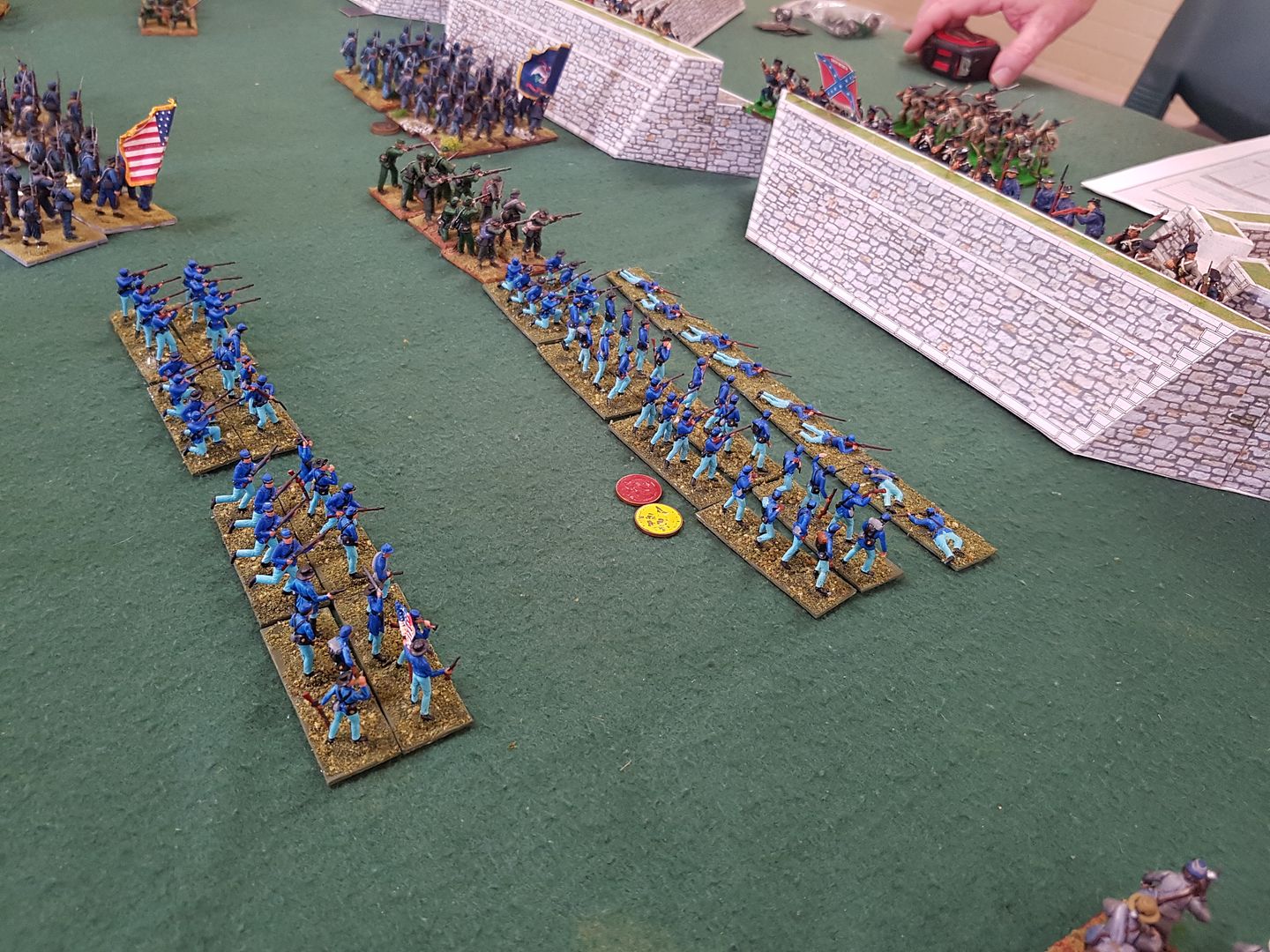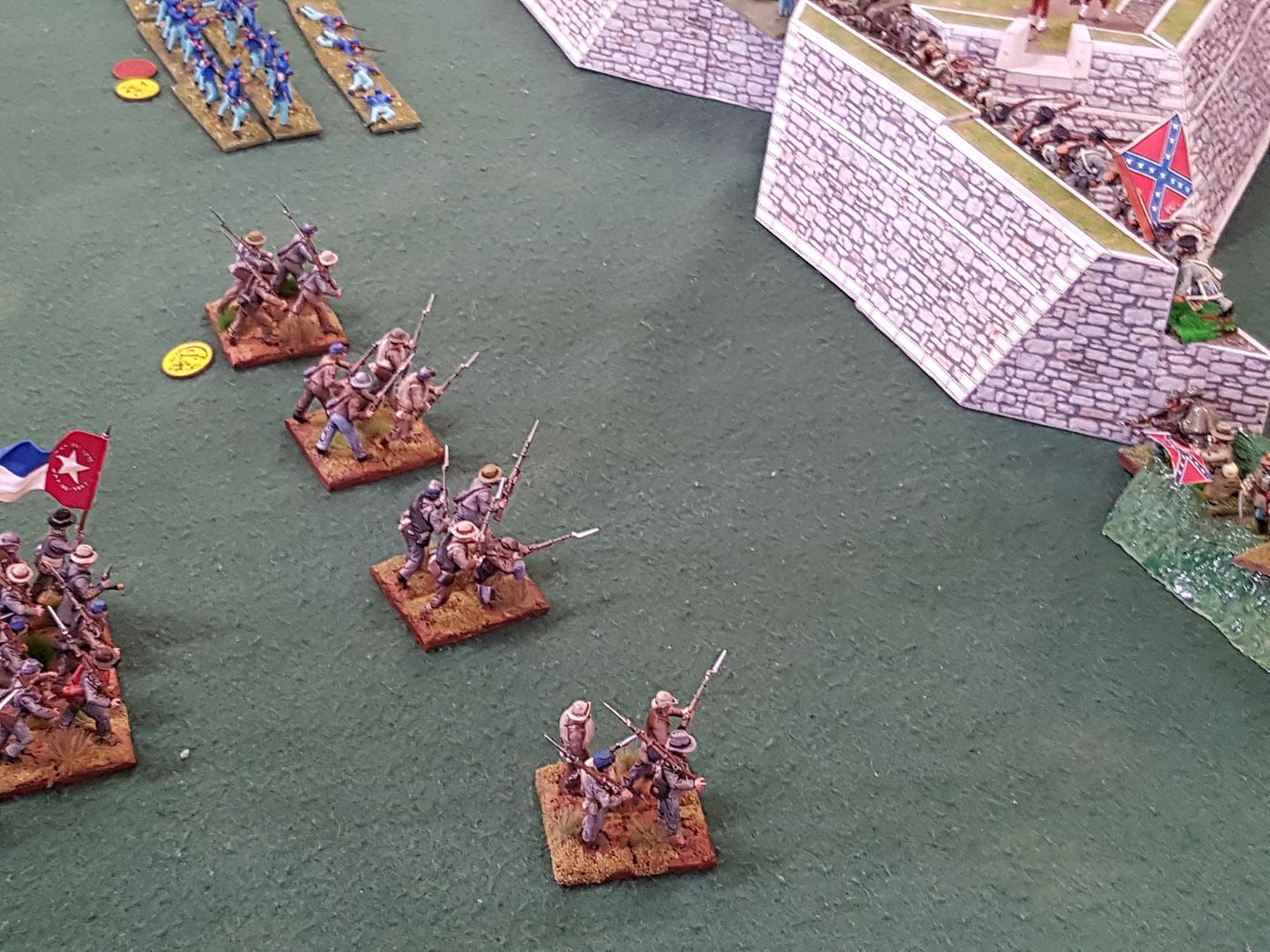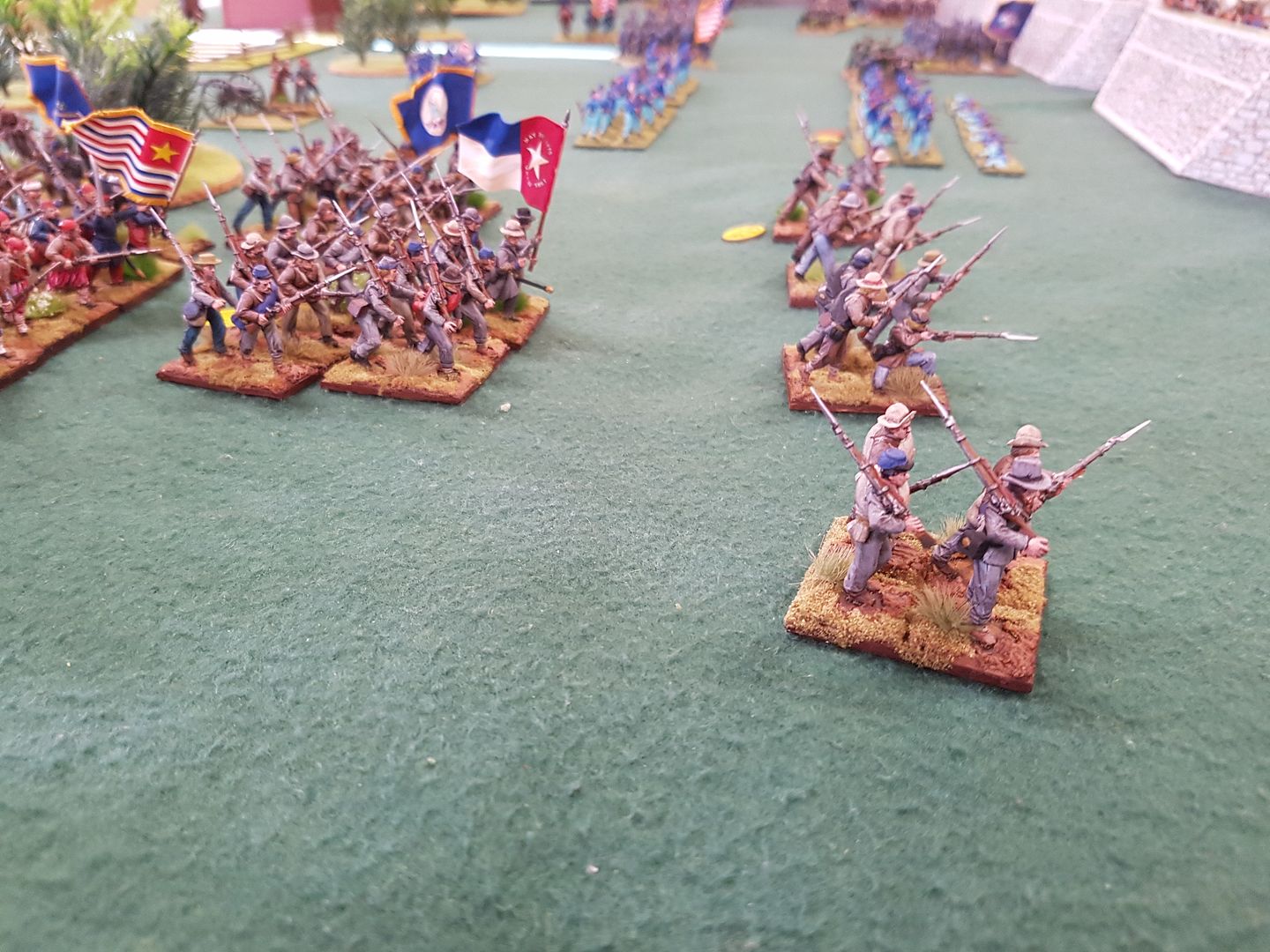 With two units in serious rout, and at less than half strength, the Rebels reserve regiments charge in to take back the walls and catching the Yanks as they are reorganising, they manage to drive some units off.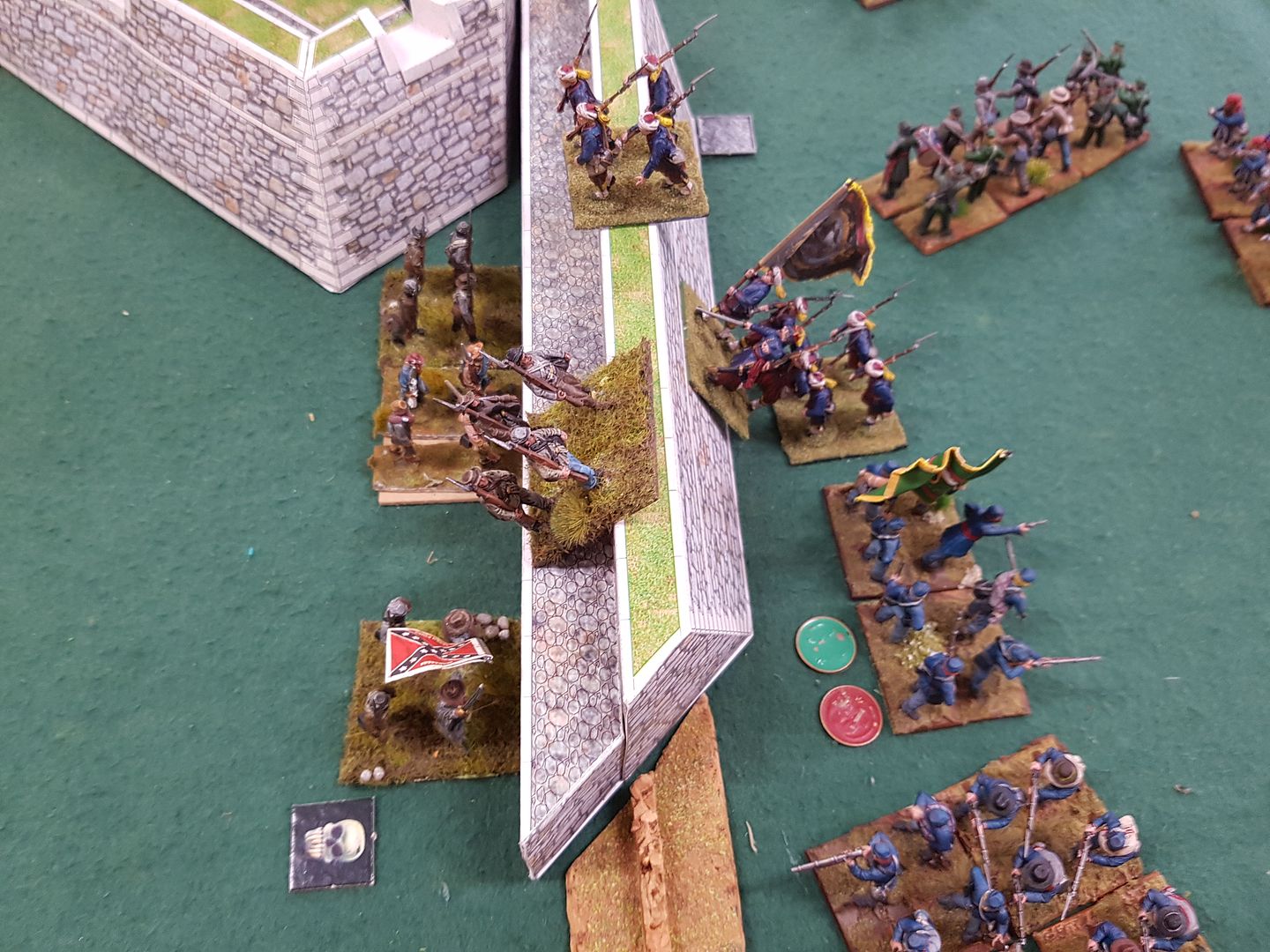 With light fading (we were running out of time), the righthand brigde began charging the defences.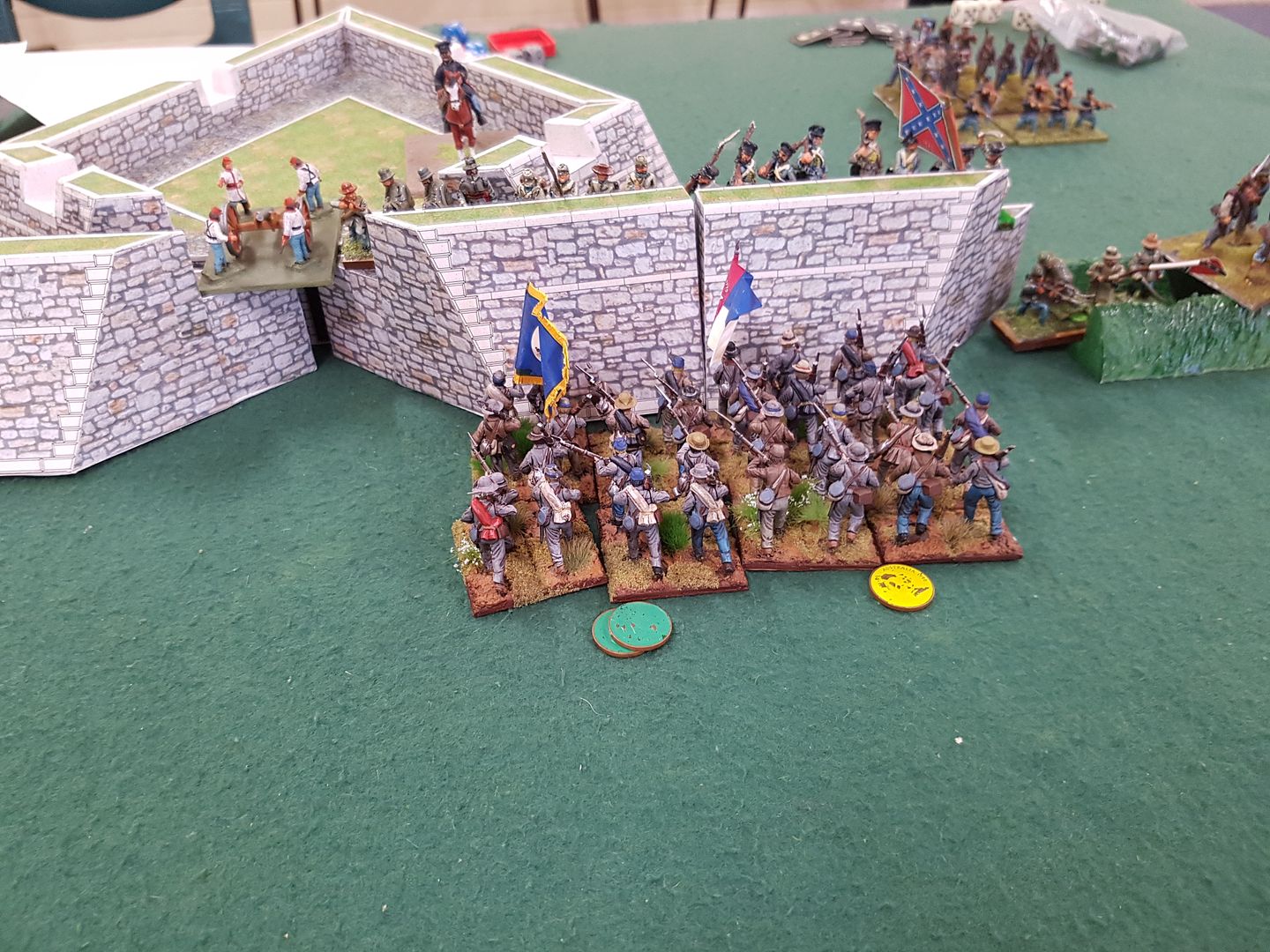 As the centre of the Rebel lines begins to crumble, the other Rebel division in the town begins to arrive to try and keep the yanks out.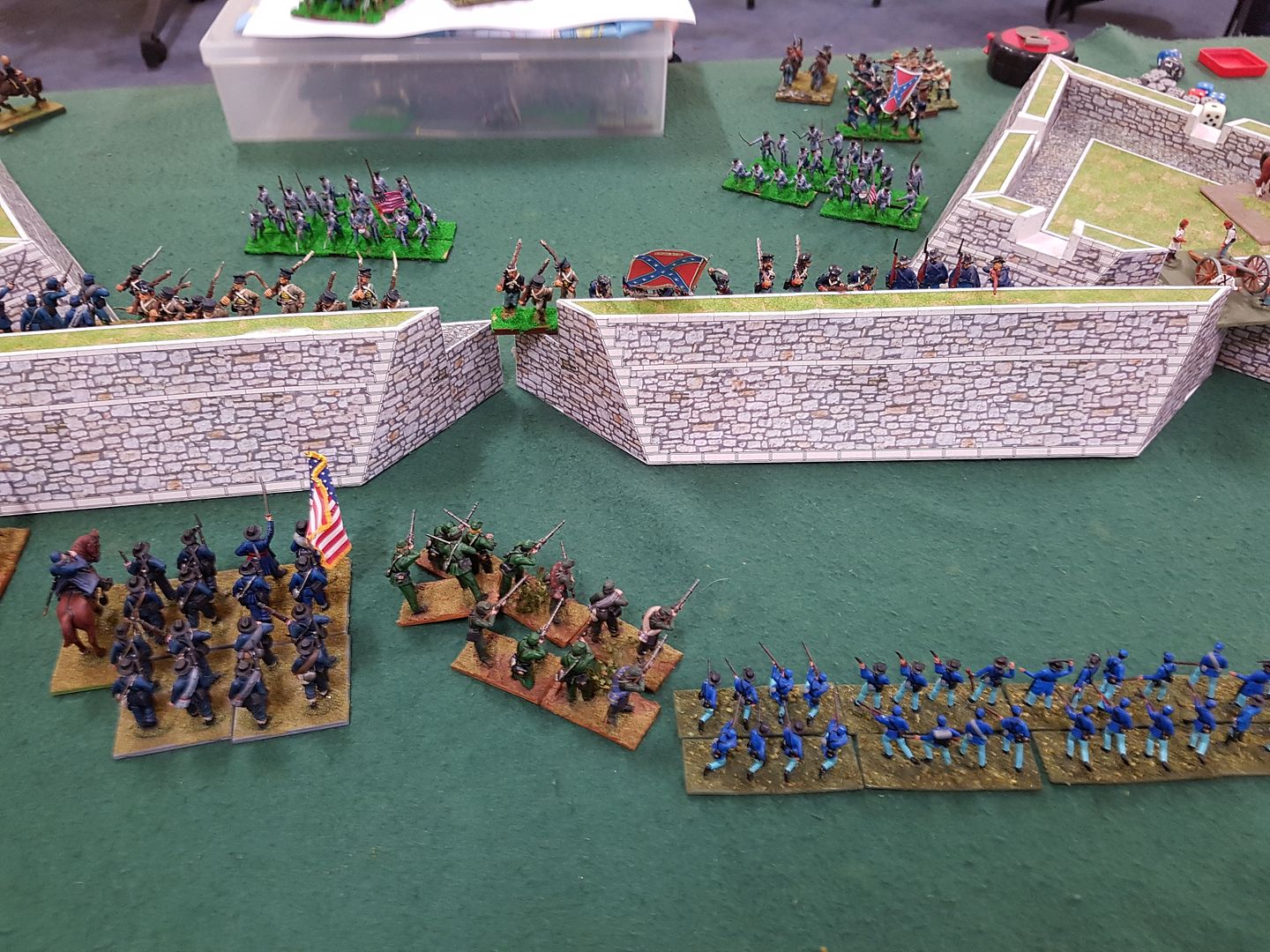 With all the Union units rallied, the Confedrate ones having run back into the town, this is the final position.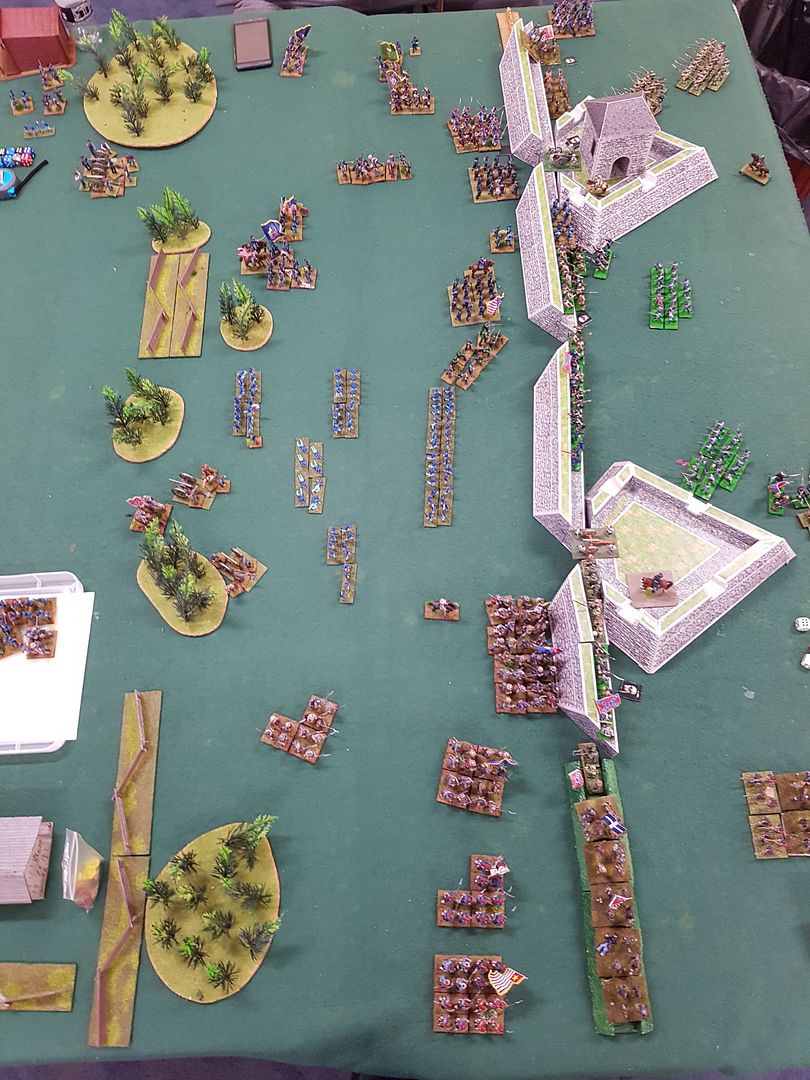 The Union had lost around 2800 troops (14 stands) whilst the Rebels had lost 1600 troops, one battery and another 800 haveing routed into the town. However by morning the Union officers found only 800 men missing from roll call (4 stands) whilst the Rebels still could not find 1400 men (7 stands). Encouraged by the near success of this intial, sudden attack, and the huge numbers of Confederate prisoners, as well as needing to gain new supply lines, the Union commander began giving orders for a more formal attack to begin the next morning.
Next, the battle for Decatur, Day 2.