This is the second battle of the 1861 ACW campaign being run by the Penrith Wargames Society. (campaign here
viewtopic.php?f=19&t=6999
with the first battle here
viewtopic.php?f=76&t=7001
)
With Washington, garrison 1 division, threatened by at least 2 Reb corps, roughly 8 to 10 divisions, the Confederates attck both the Eastern and Southern outer defence line.
Eastern line. My command area.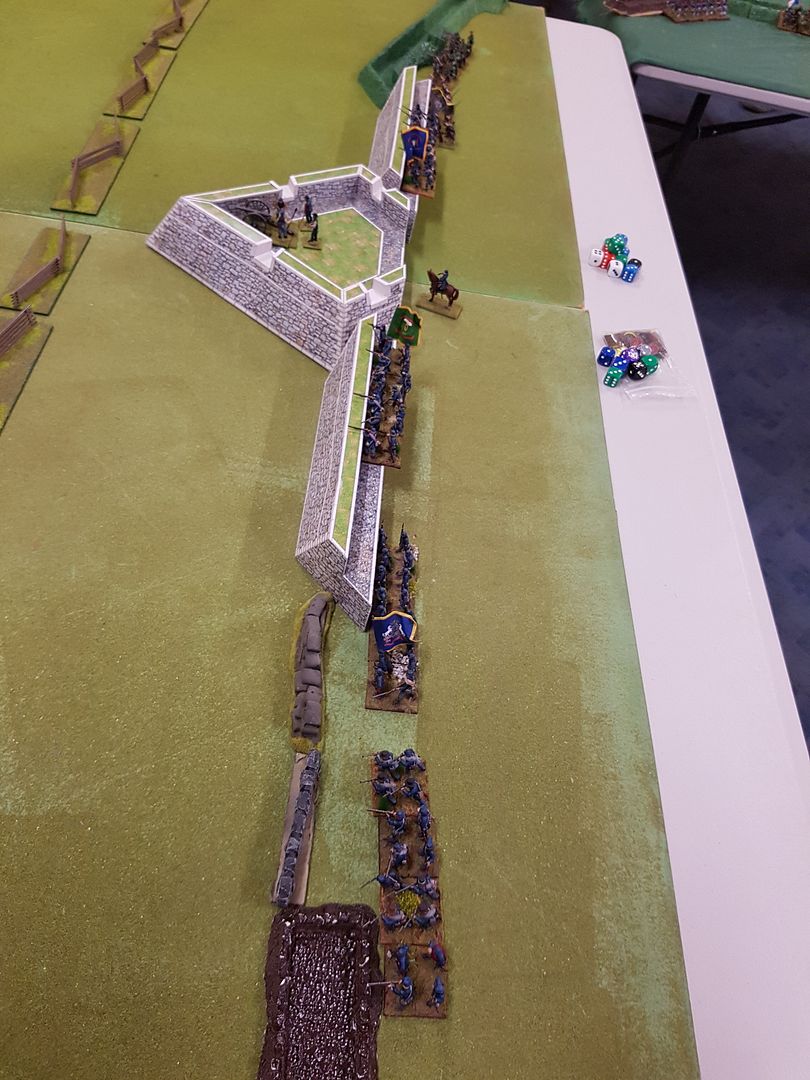 Southern Line.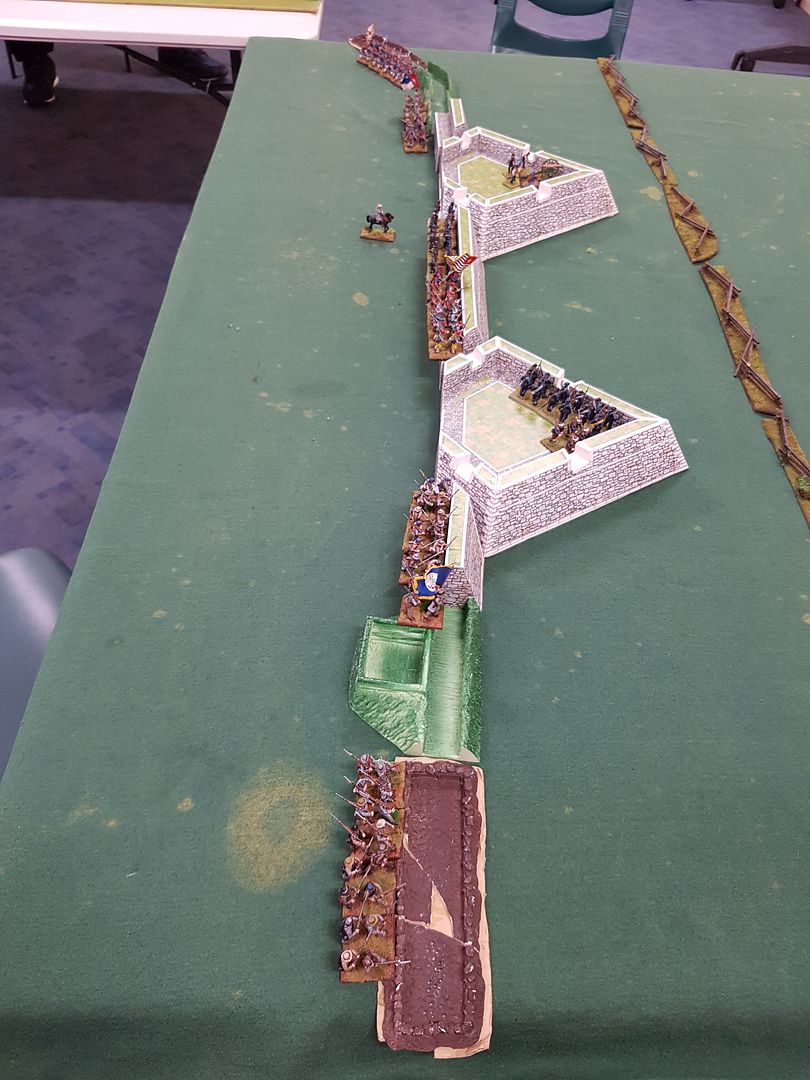 The Rebels approach from the east.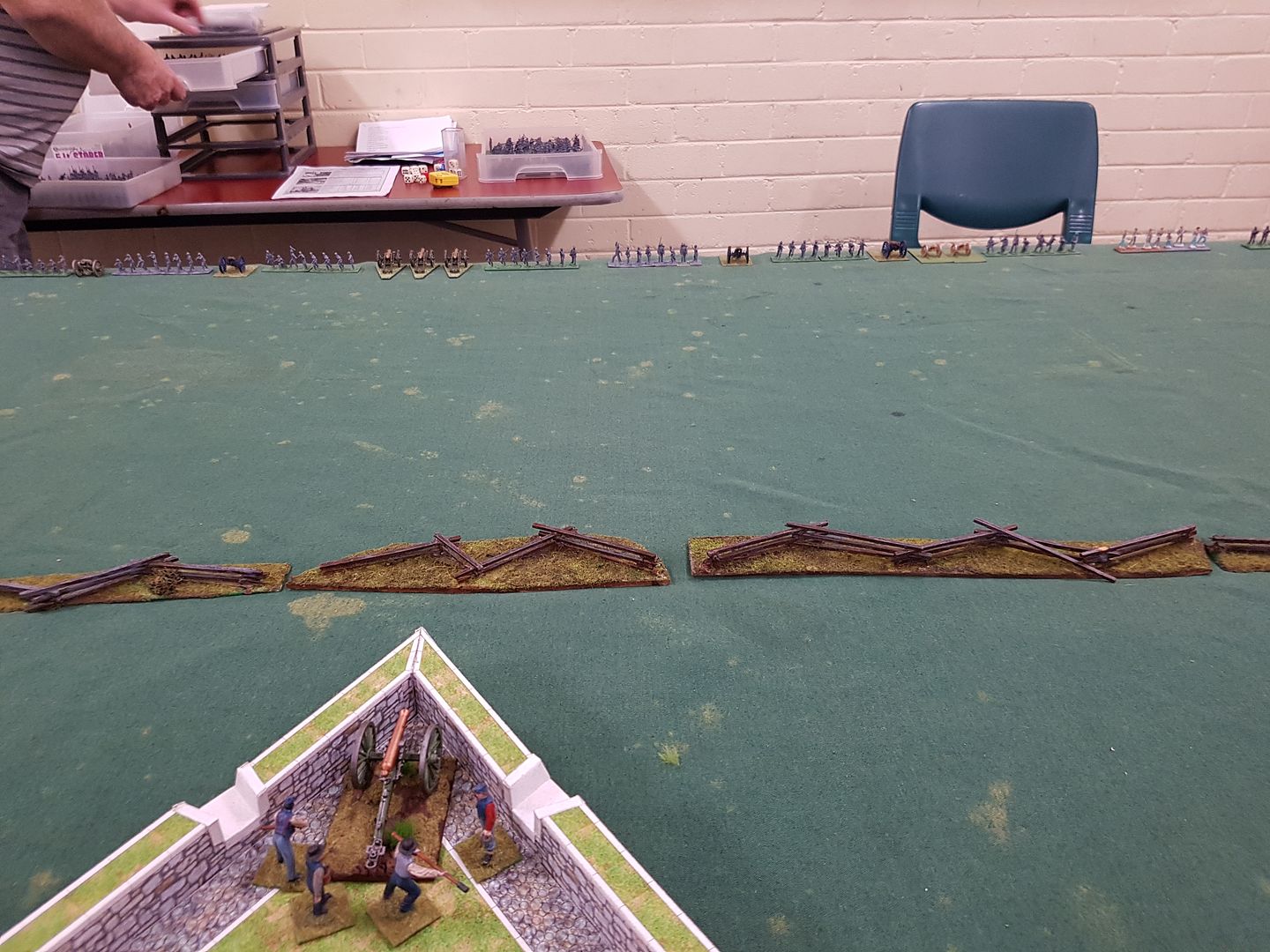 The fences represent an abatis line.
Rebels. The Georgia division.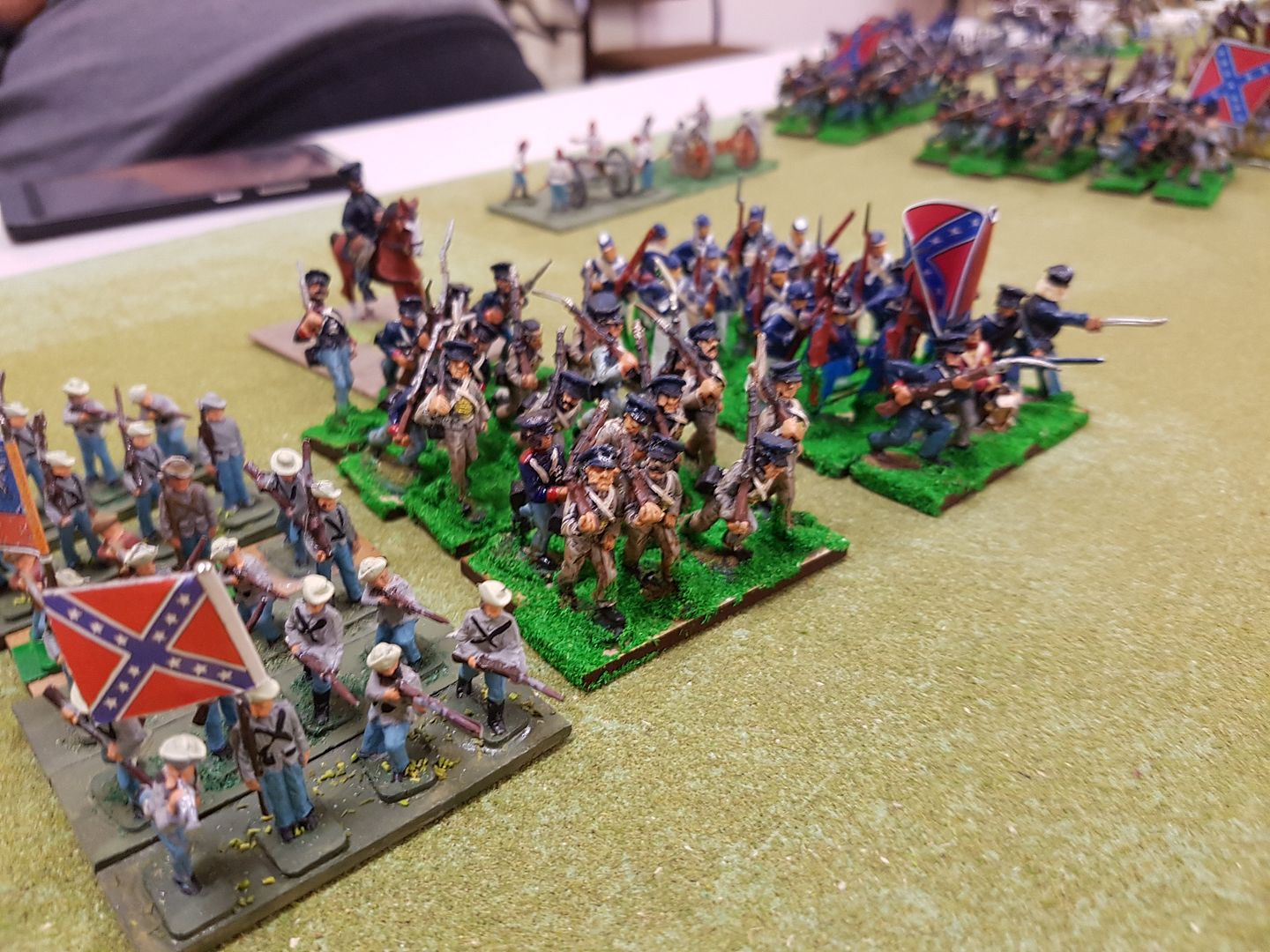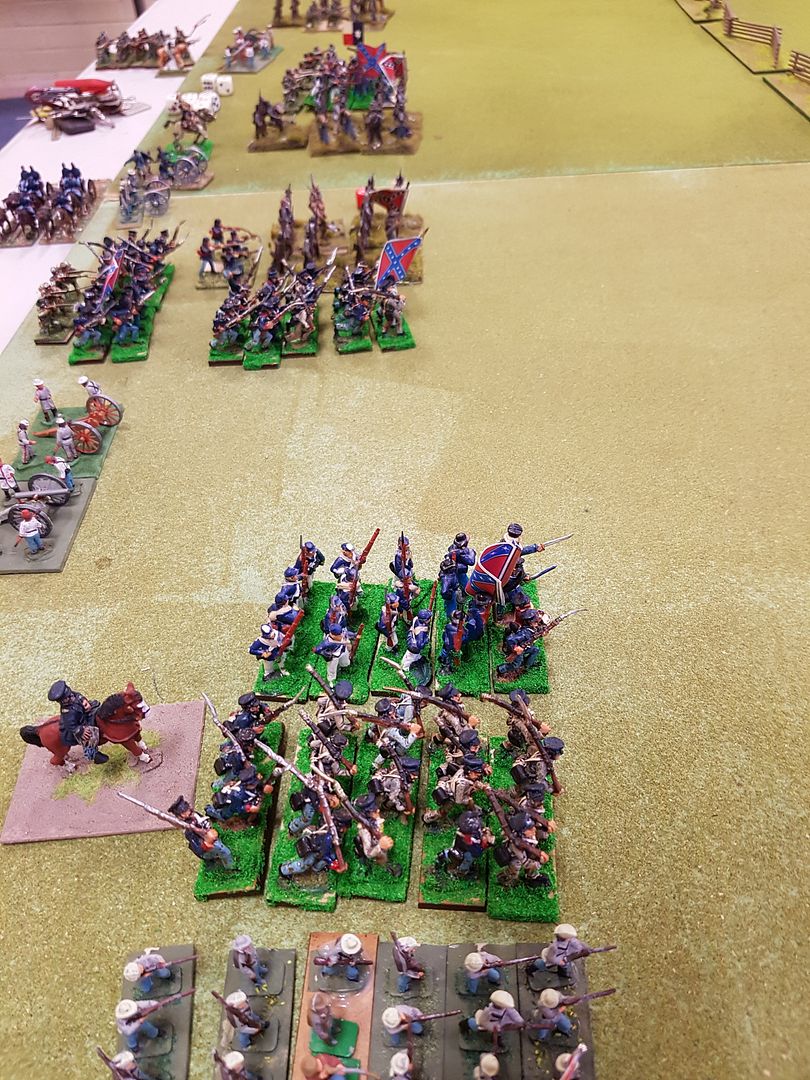 Virginians coming up from the South.
The rebels reach the obstacles with the limited artillery, a single battery to each front, and the rifle fire of a single brigade starting to take its toll.
Rebel artillery fire took out the gun crews and forced one Federal unit back due to losses from their fire, ie failed their morale test.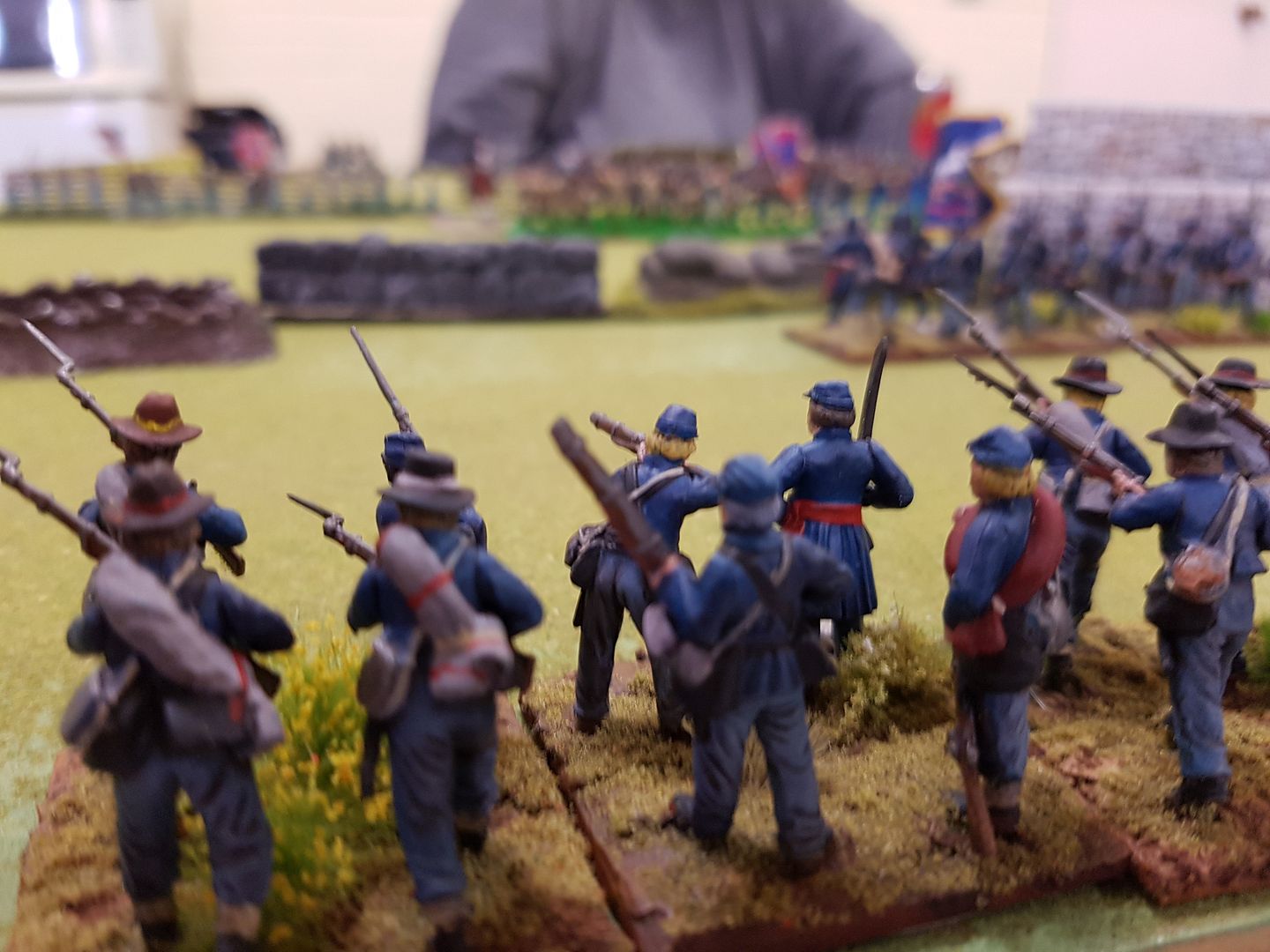 The Rebs push on.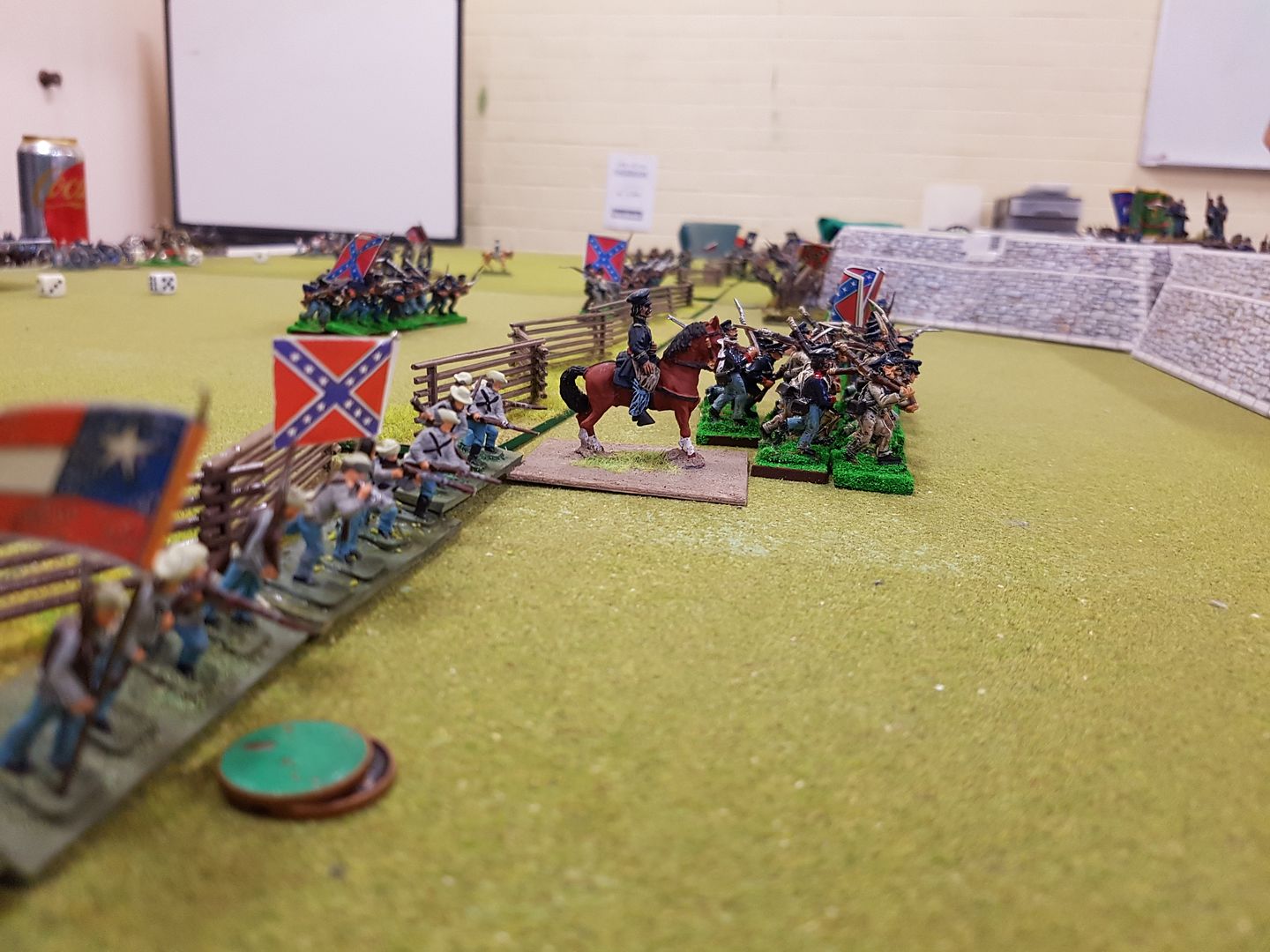 The Confederates make the wall and in the Eastern sector the Union falls back after a brief fight.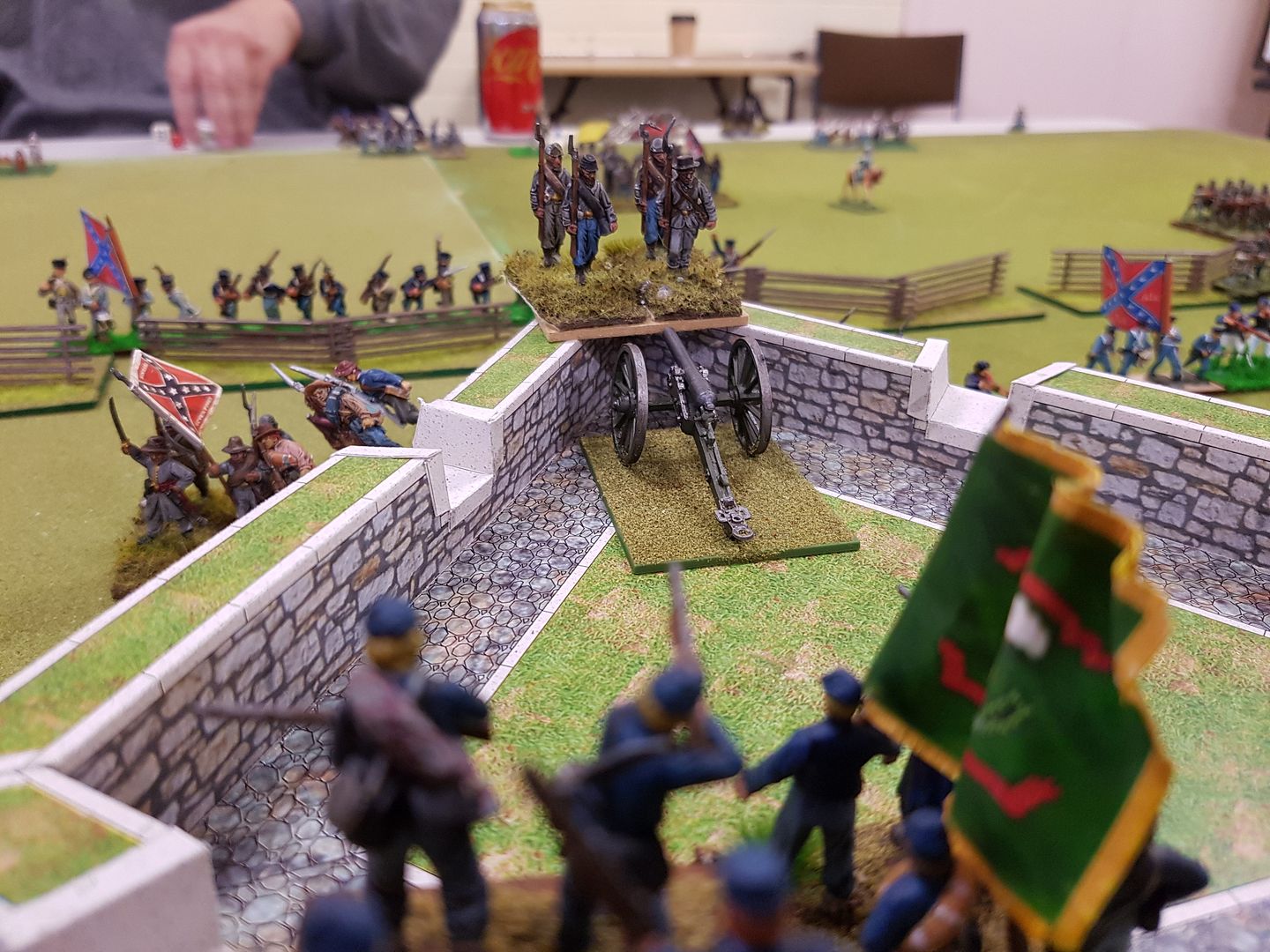 The Rebels push their advantage on the Union left.
On the right the union rifle fire keeps the rebels at bay and reduces some units to half their strength.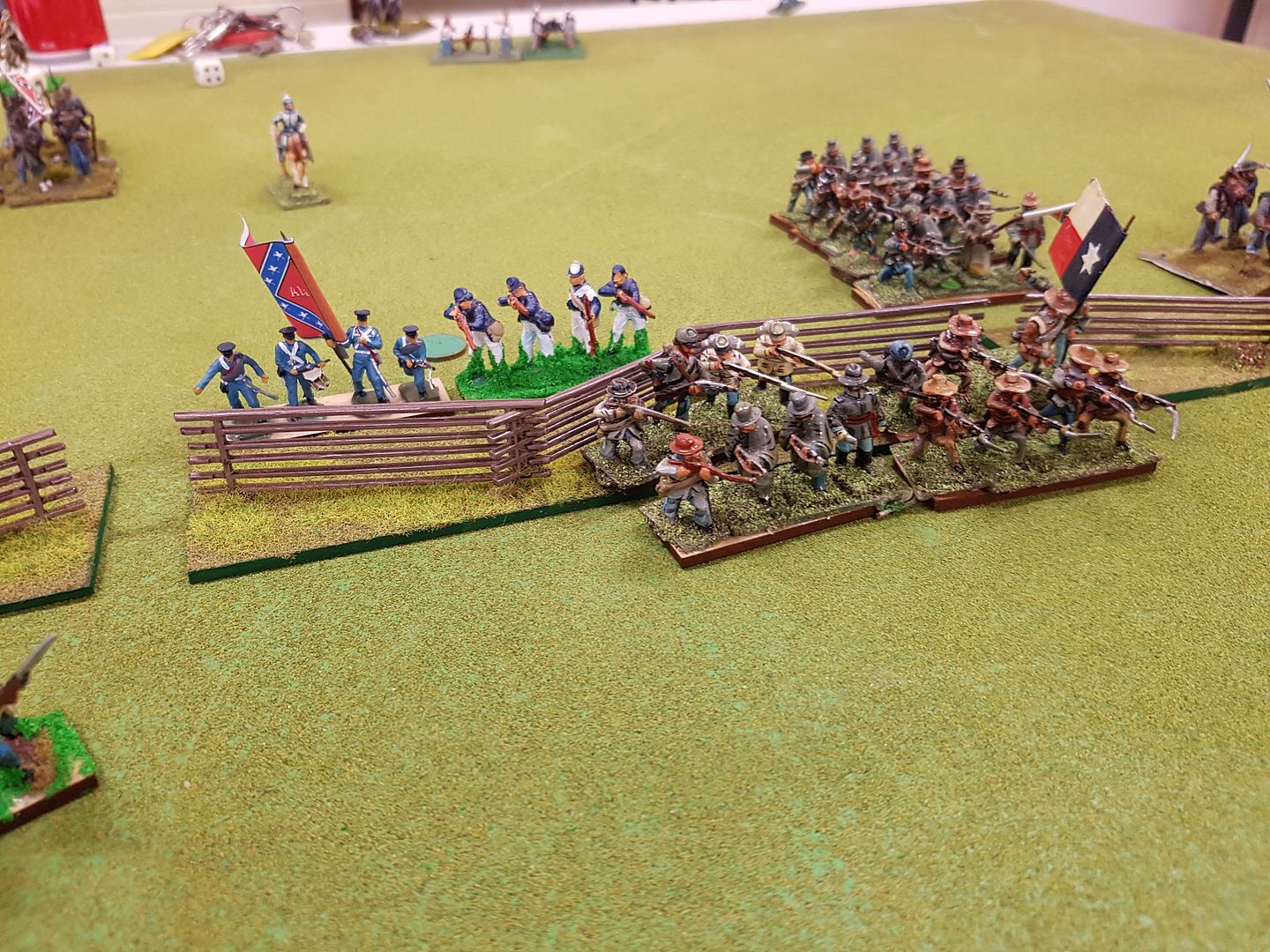 However the rebels are solidly in the Eastern lines and there are no reserves to throw them back. So the Union pulls back to the second line which causes the Southern defenders to do the same.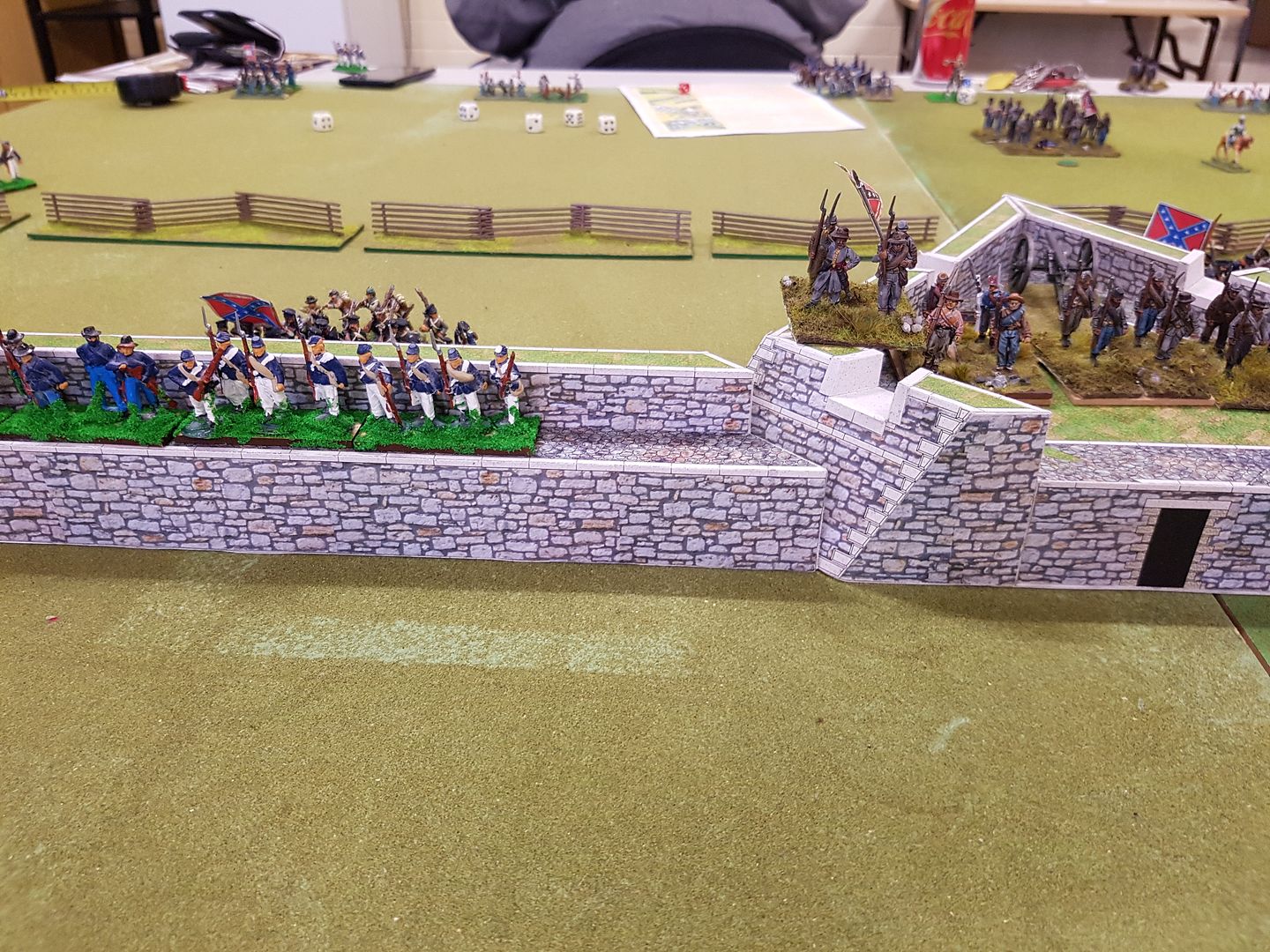 On the Southern front the defenders had some better luck, and a less aggressive opponent, with the defenders taking a heavy toll of their attackers.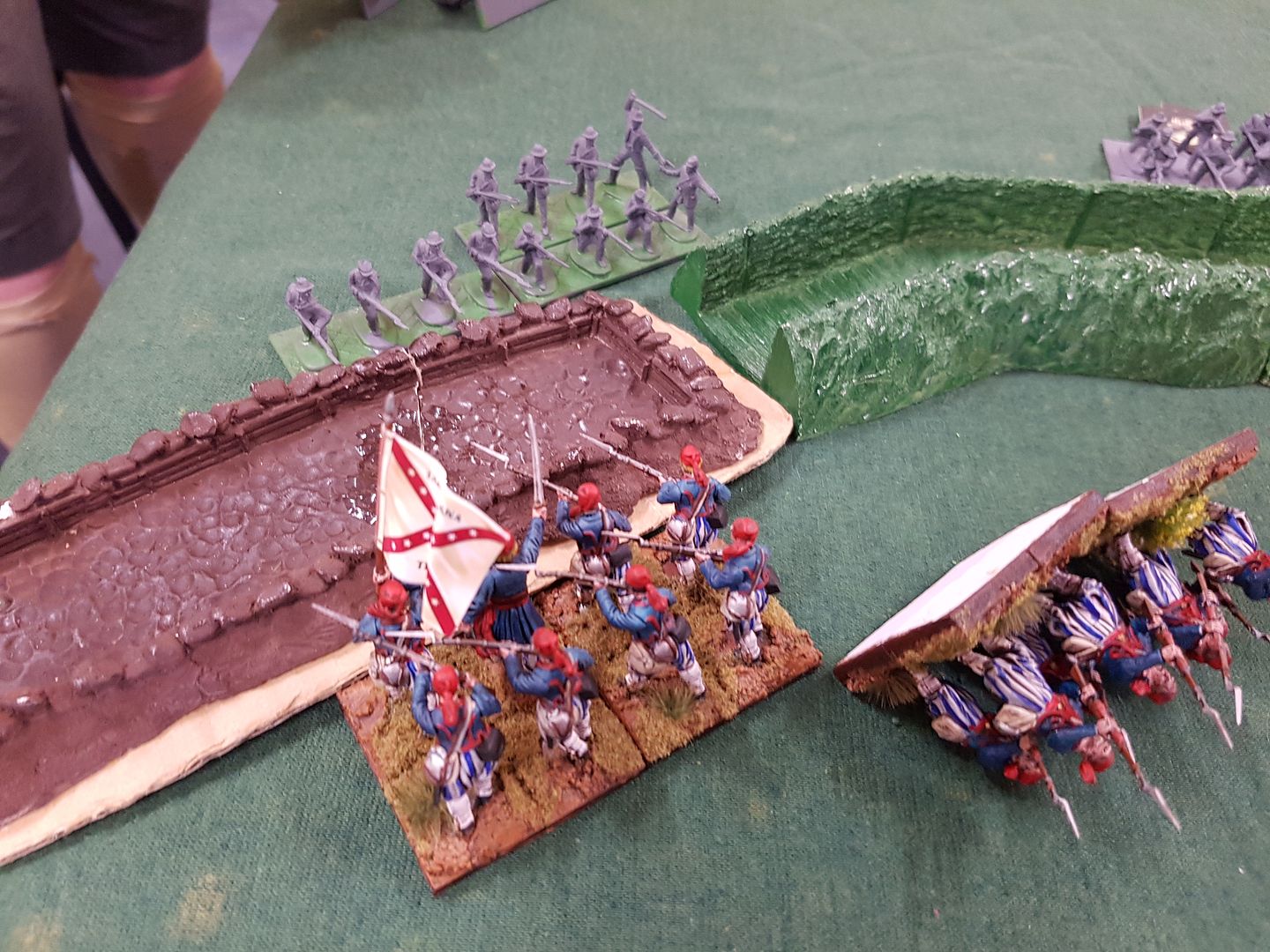 Still the Rebels managed to push inward.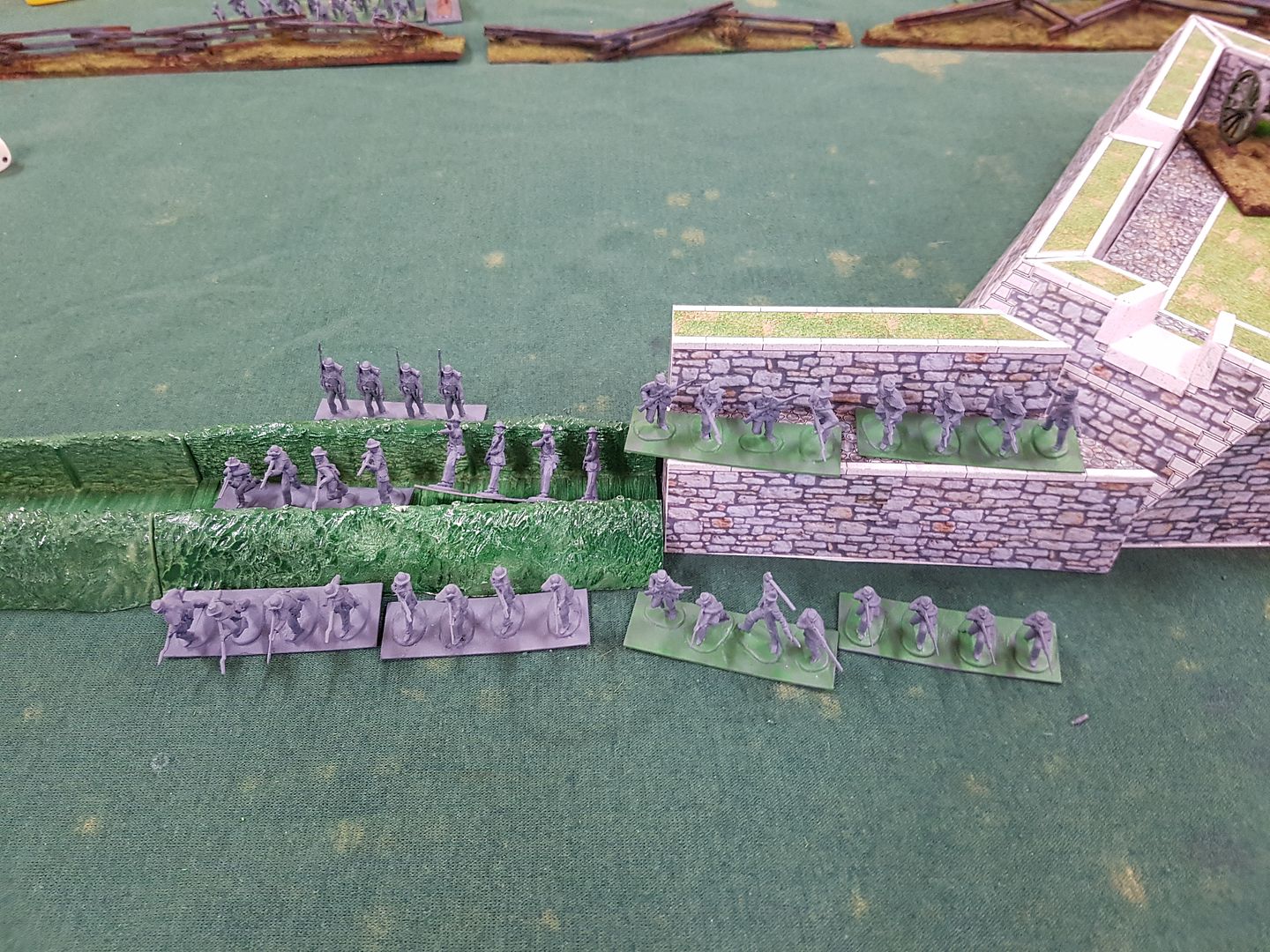 In the end the, just as the Union was about to be reinforced (ie arriving that turn) the Rebels declined to advance and began occupying the old Federal defence works. Thinking it better to gather its strength and await another Confederate assualt, the Feds withdrew.
Federal losses were;
Eastern sector: 3 stands killed, 9 routed, 4 artillery crew and one gun captured
Southern sector: 5 stands killed, 3 routed, 4 artillery crew and one gun captured
Confederate losses were;
Eastern sector: 8 stands killed (all veteran, shock infantry)
Southern sector: 8 stands killed
All lost stands/crew have a change of being regained. The guns now become the only rifled artillery the Rebels have.
Next game to follow soon.