"Well gentlemen, General M Wilkinson, commander of the army of the Potomac, has ordered us to take Alexandria back from the Rebels. We don't expect much resistance so crossing the river should give us no problem. They have some artillery so you are ordered to silence those guns, capture them if you can. So sort out your brigades, we will advance as soon as possible."
The field of battle.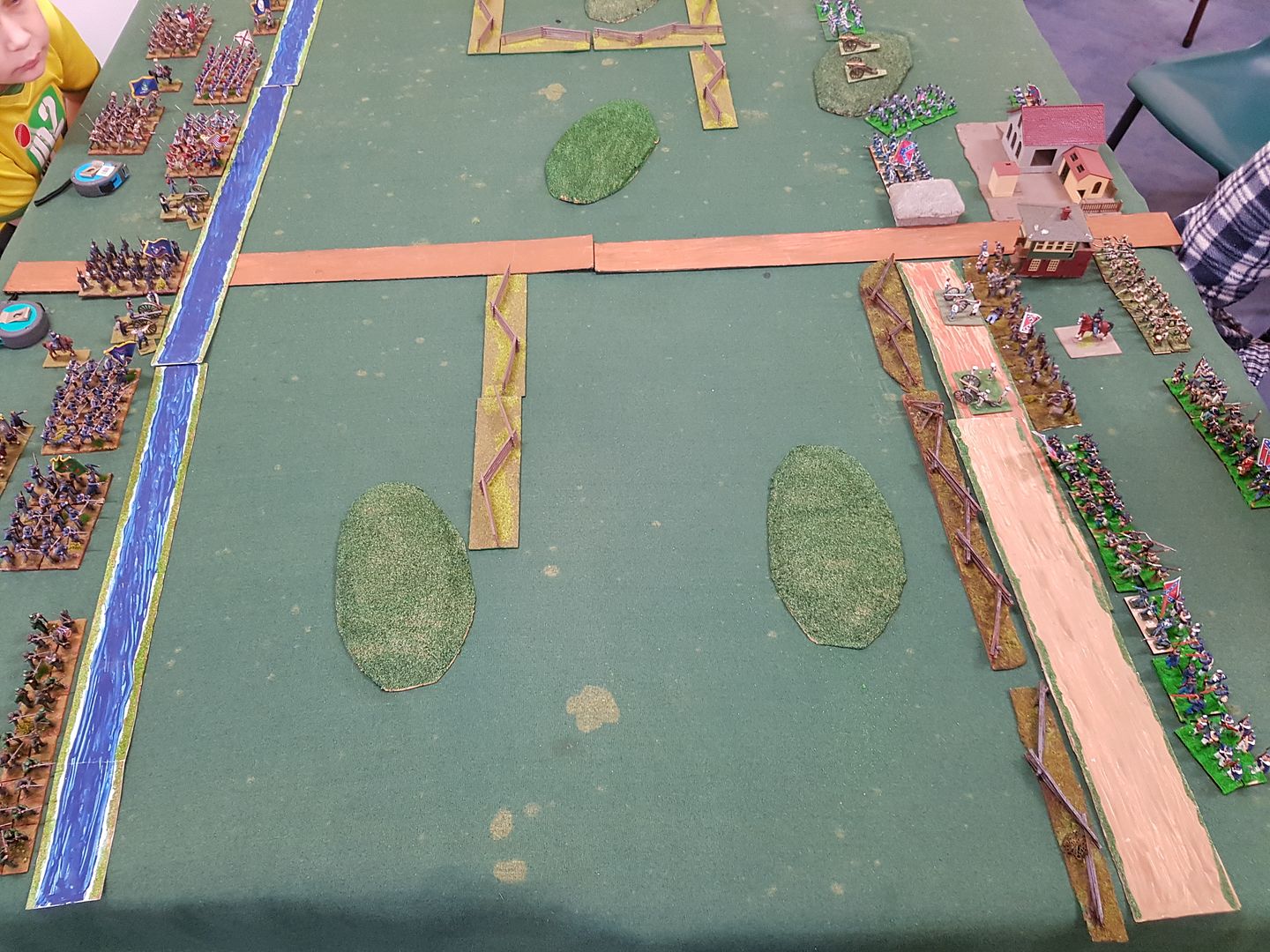 Rebel Lines.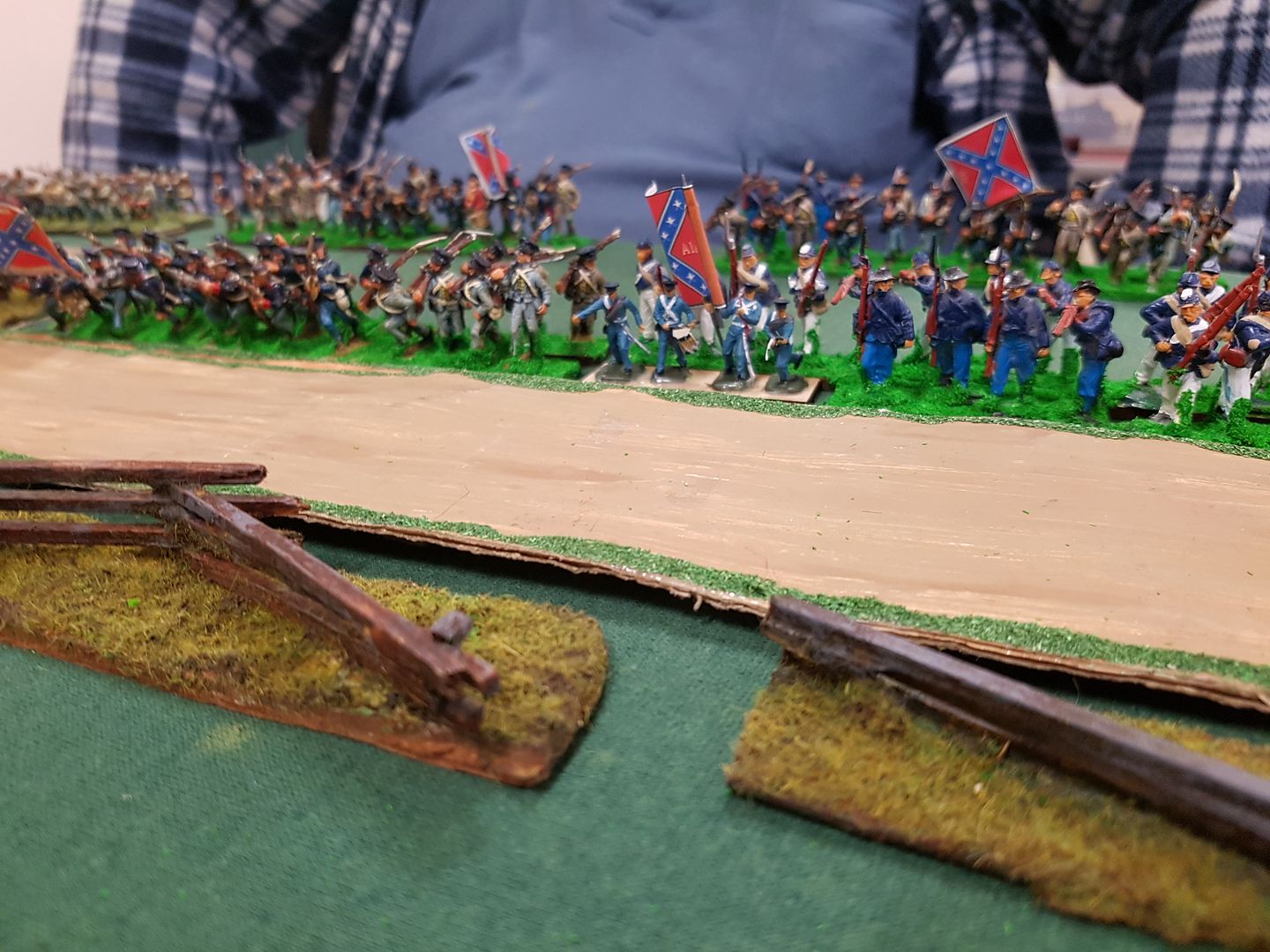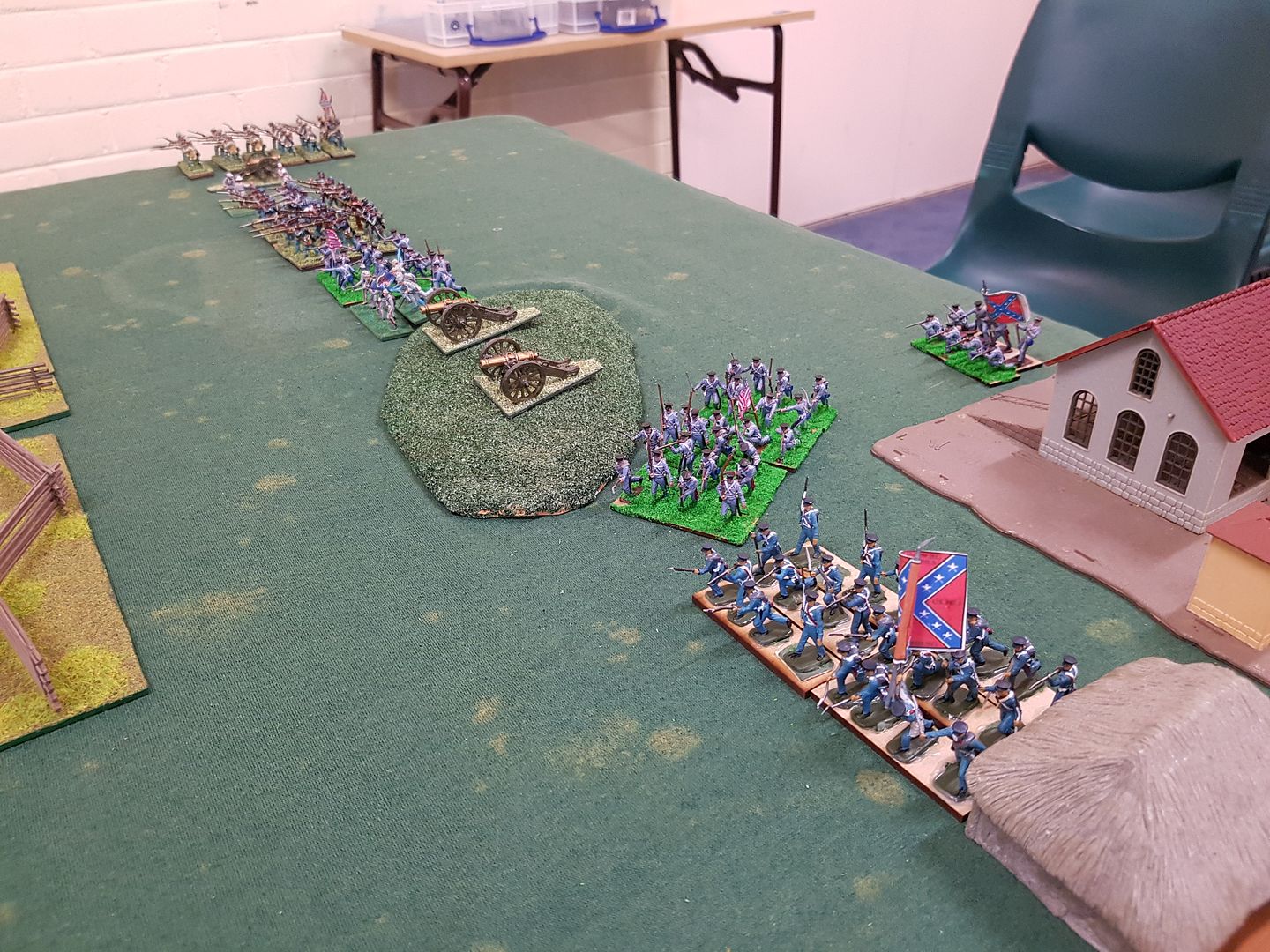 Union Lines.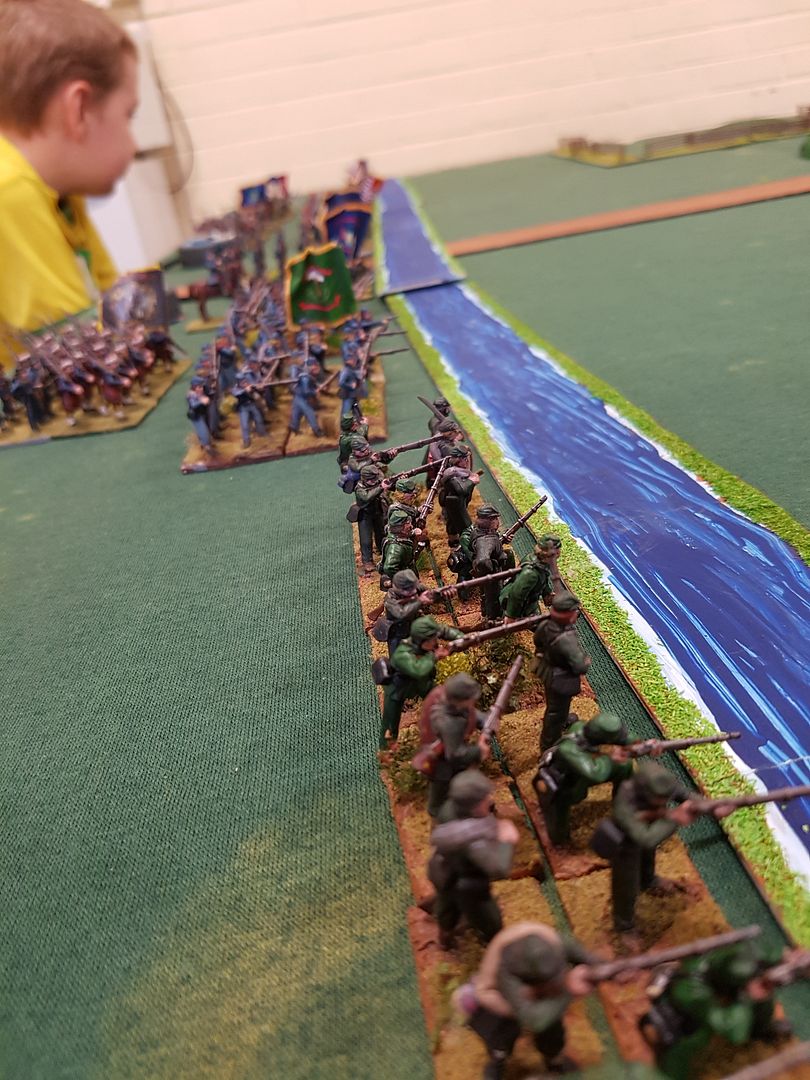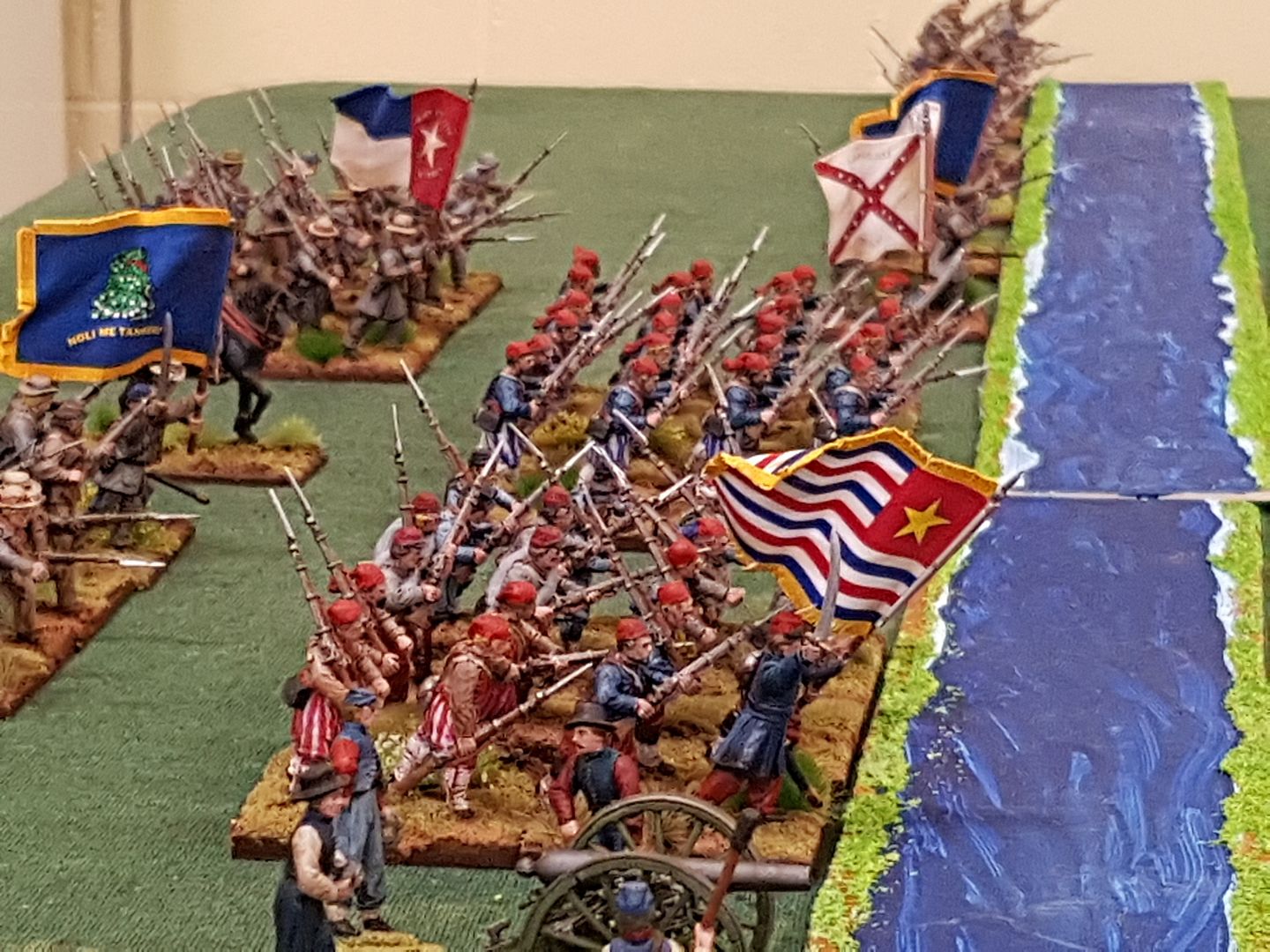 (Yes my rebels again standing in for Union troops.)
The Union advanced, deploying skirmishers, and resolutely bearing the few casulaties inflicted by the Rebel guns.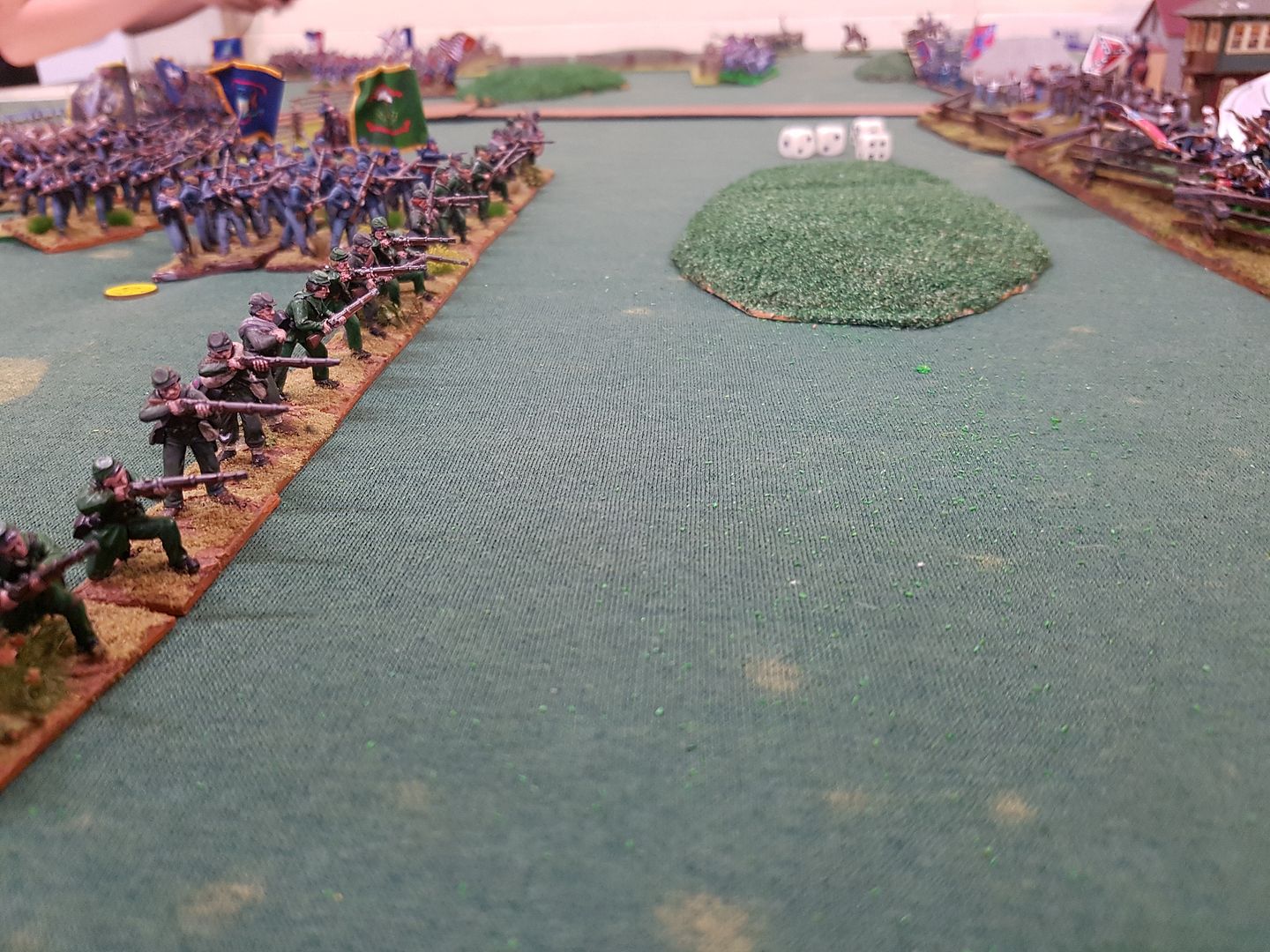 On the right wing the brigade crossed the fences and pushed forward as the Rebel fire grew hotter.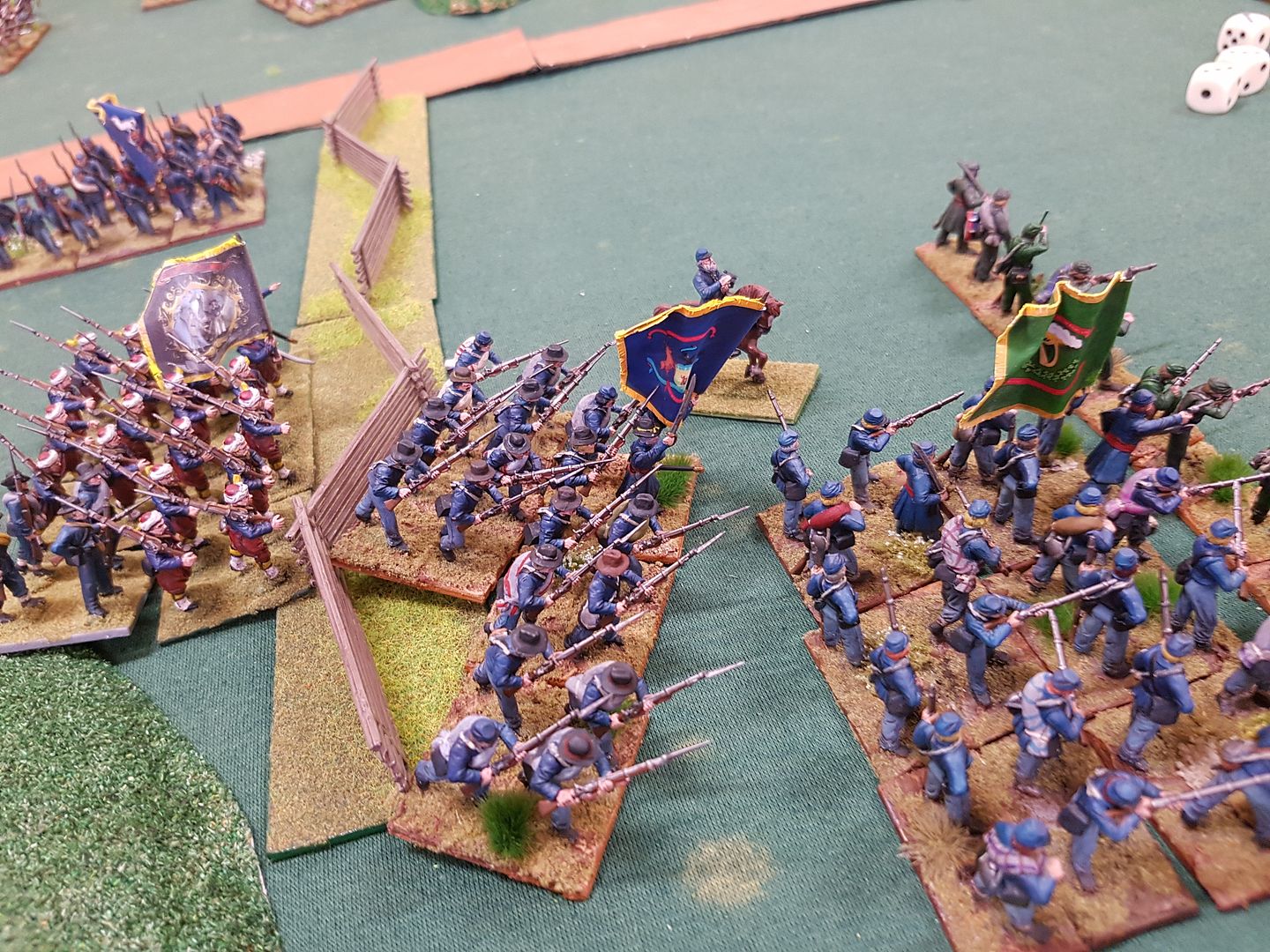 The left wing brigade was a little more hesitant but still advanced.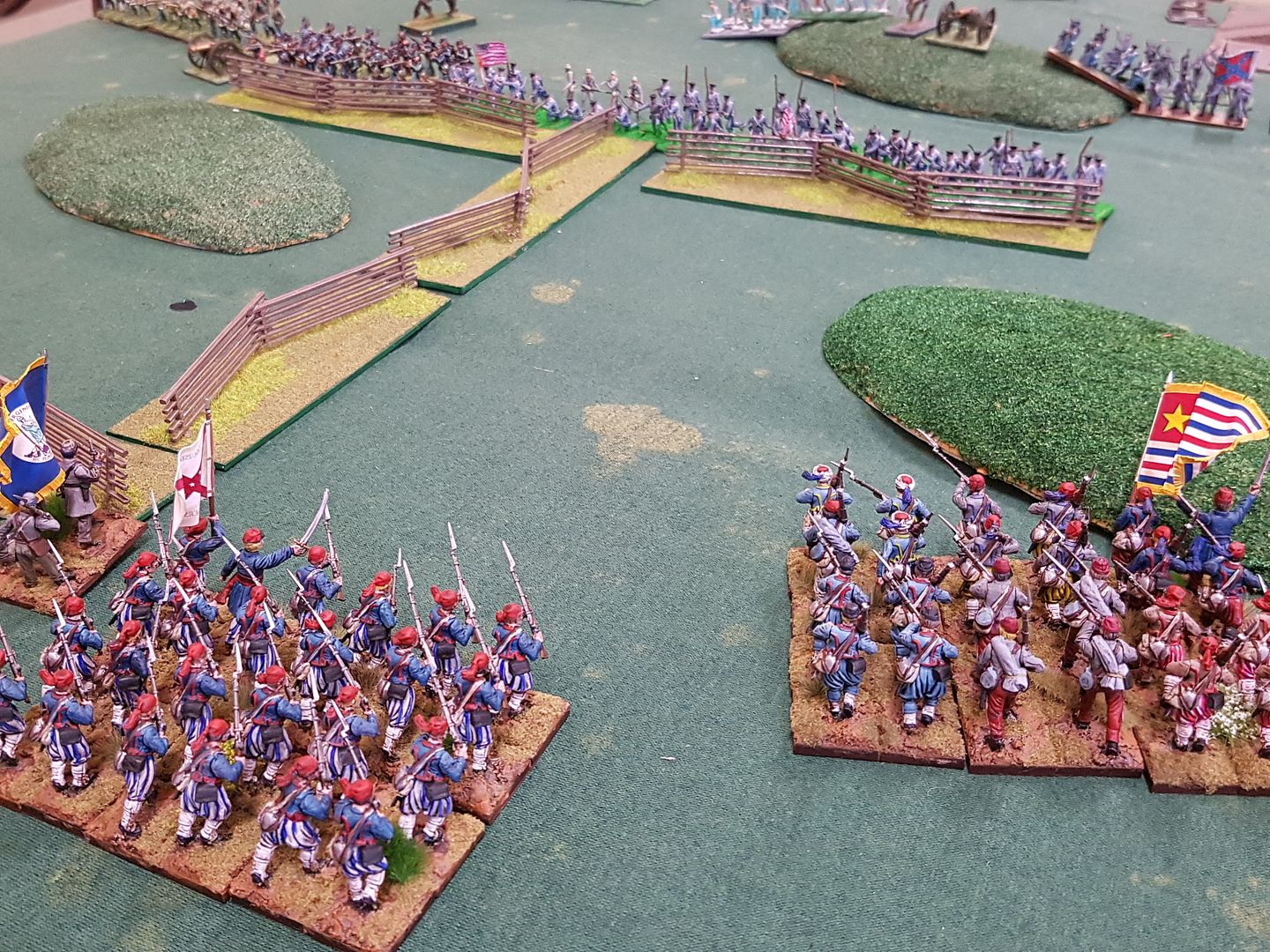 As the Federals on the right used the cover of a hill to close on the Rebels lines, the Virginian brigade facing them had had enough and advanced.
And then they charged.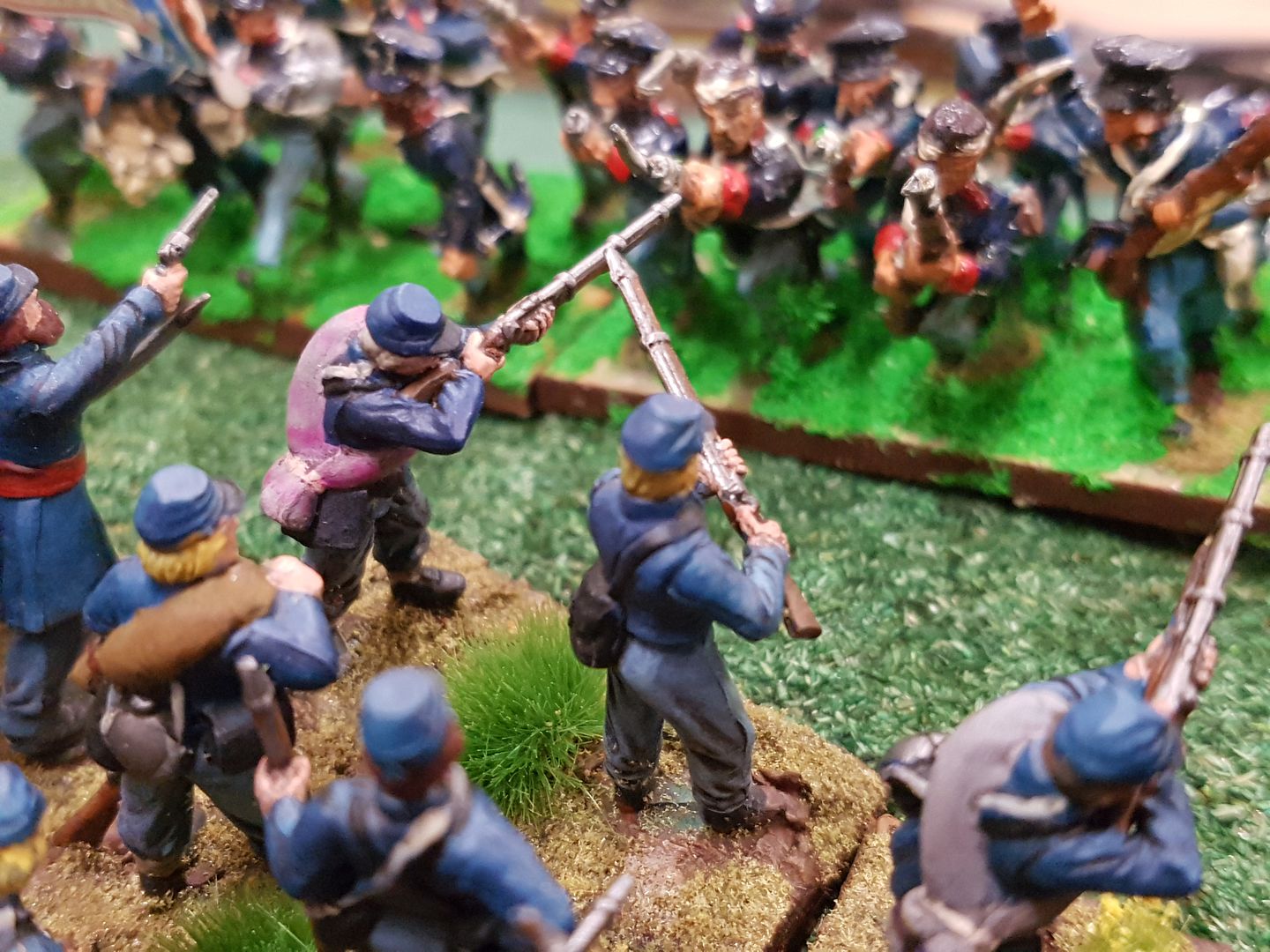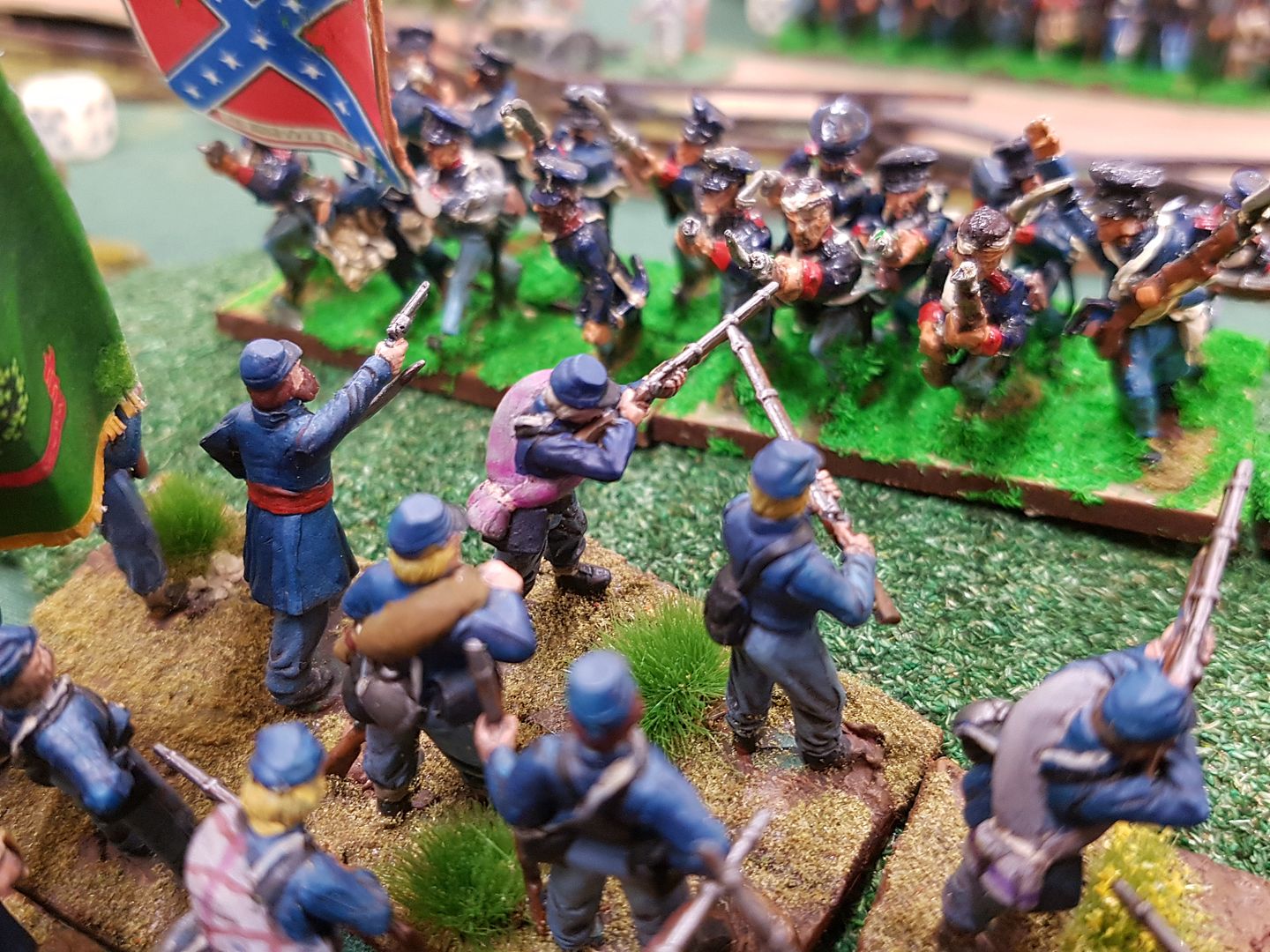 Two Federal regiments were driven back in disorder, covered by the Sharpshooters with the raw New York Zouaves sent forward to plug the gap.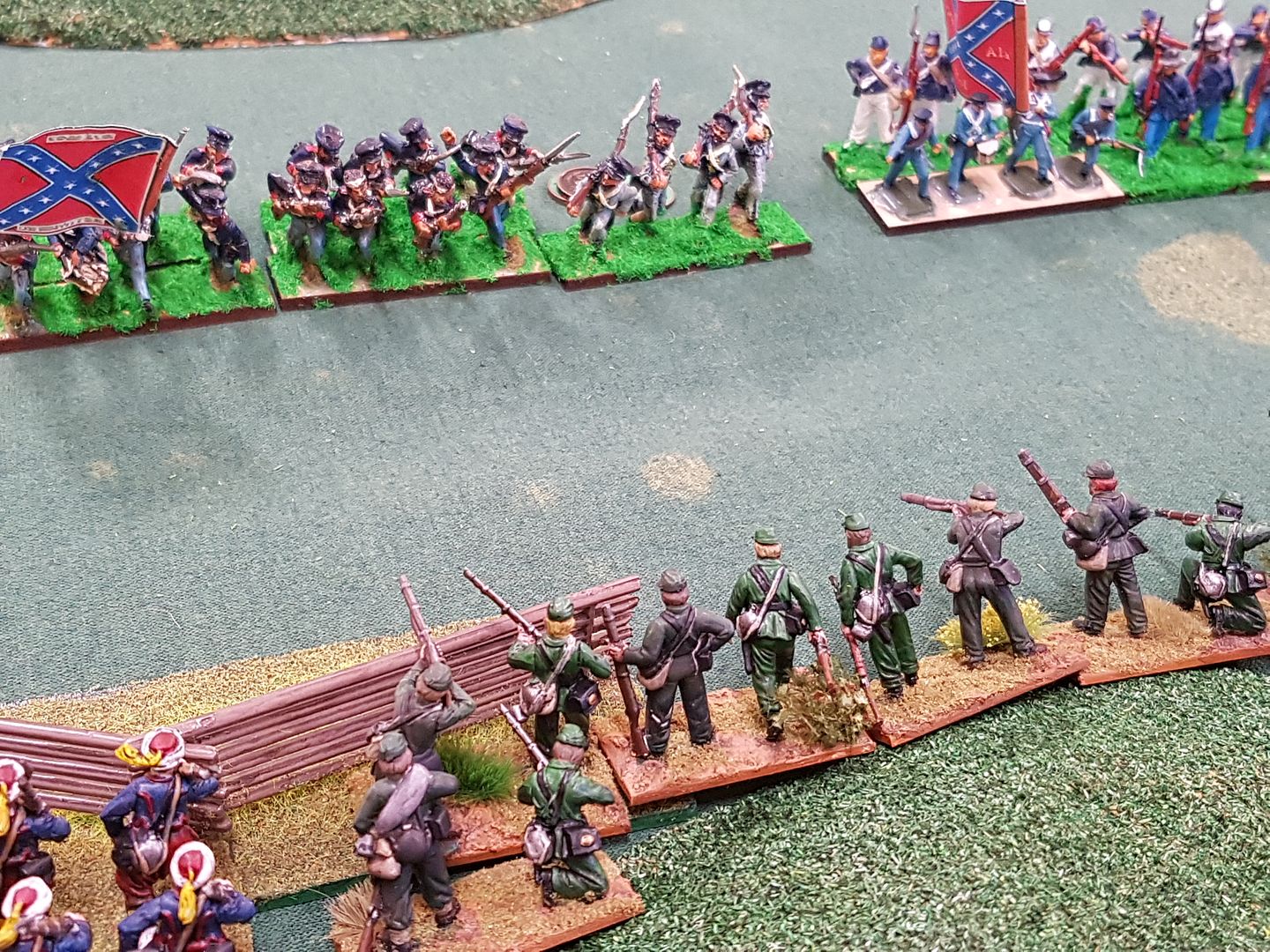 Despite the hail of fire meeting them the Virginians charged...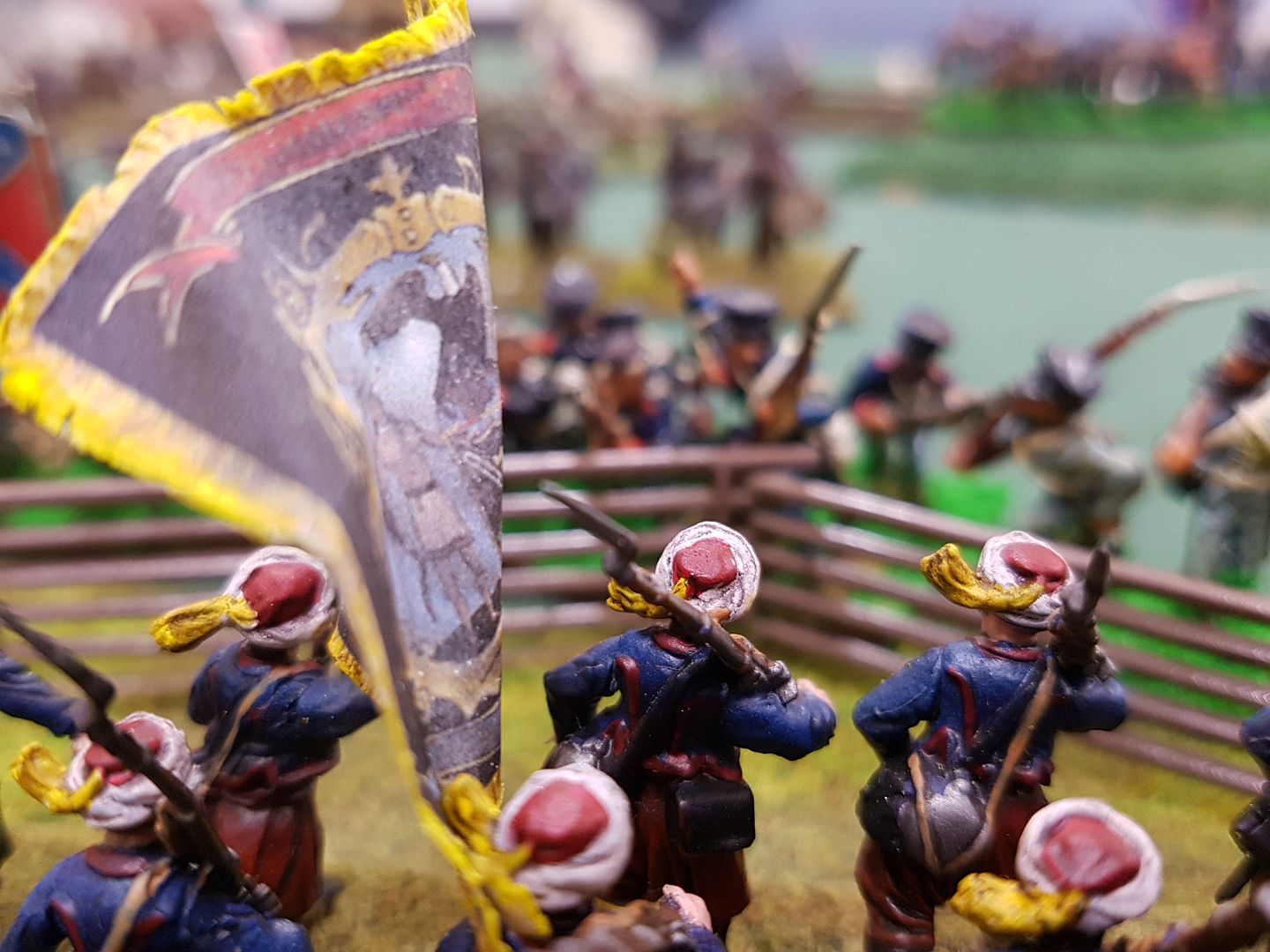 ...and were driven off with serious losses.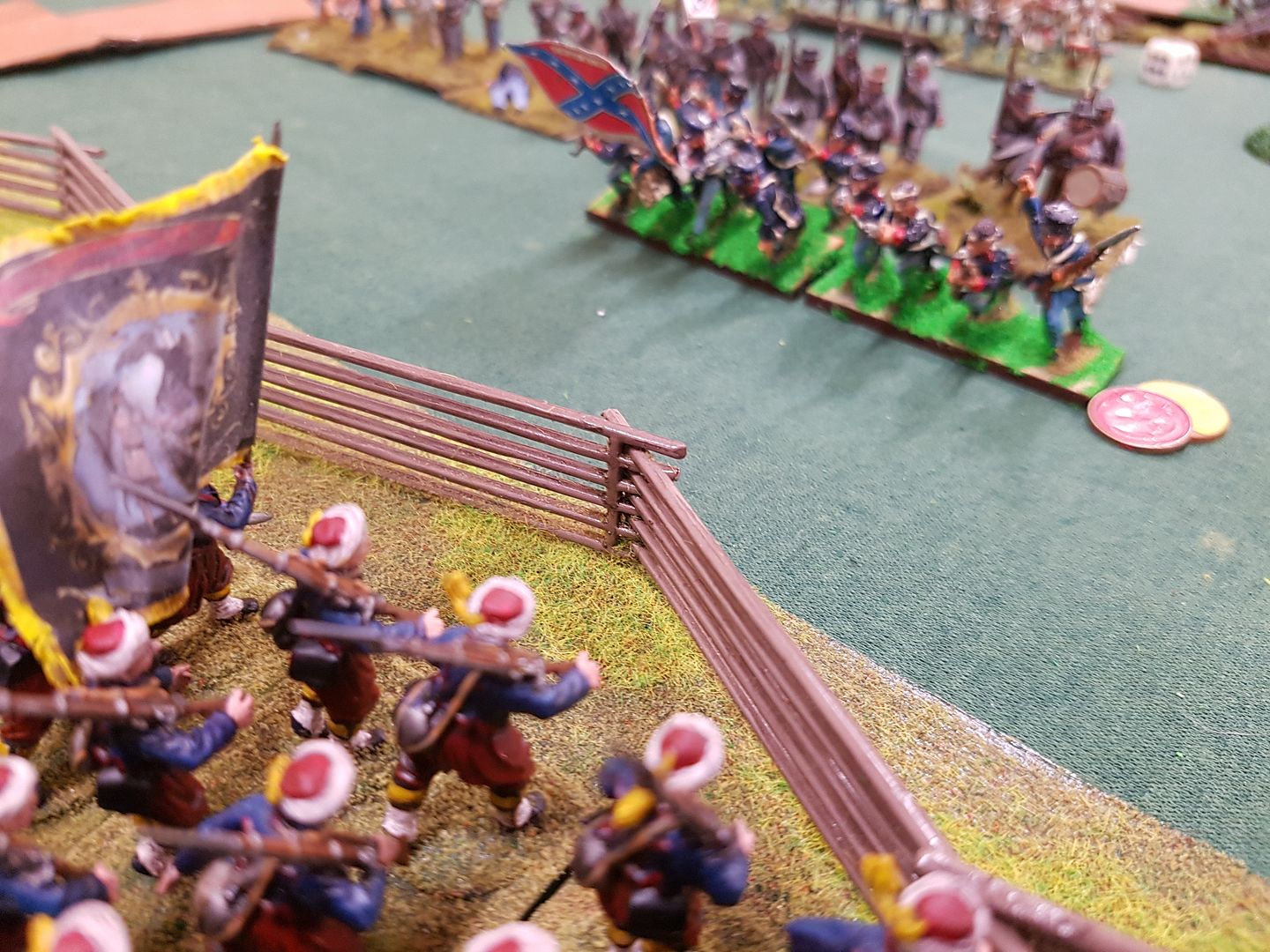 (Had to be the highlight of my day to see my Green boys whip them veteran Southeners).
On the Union left was retiring carefully in good order. This encouraged the whole Rebel army (2-3 Infantry divisions and at least one cavalry brigade) to advance.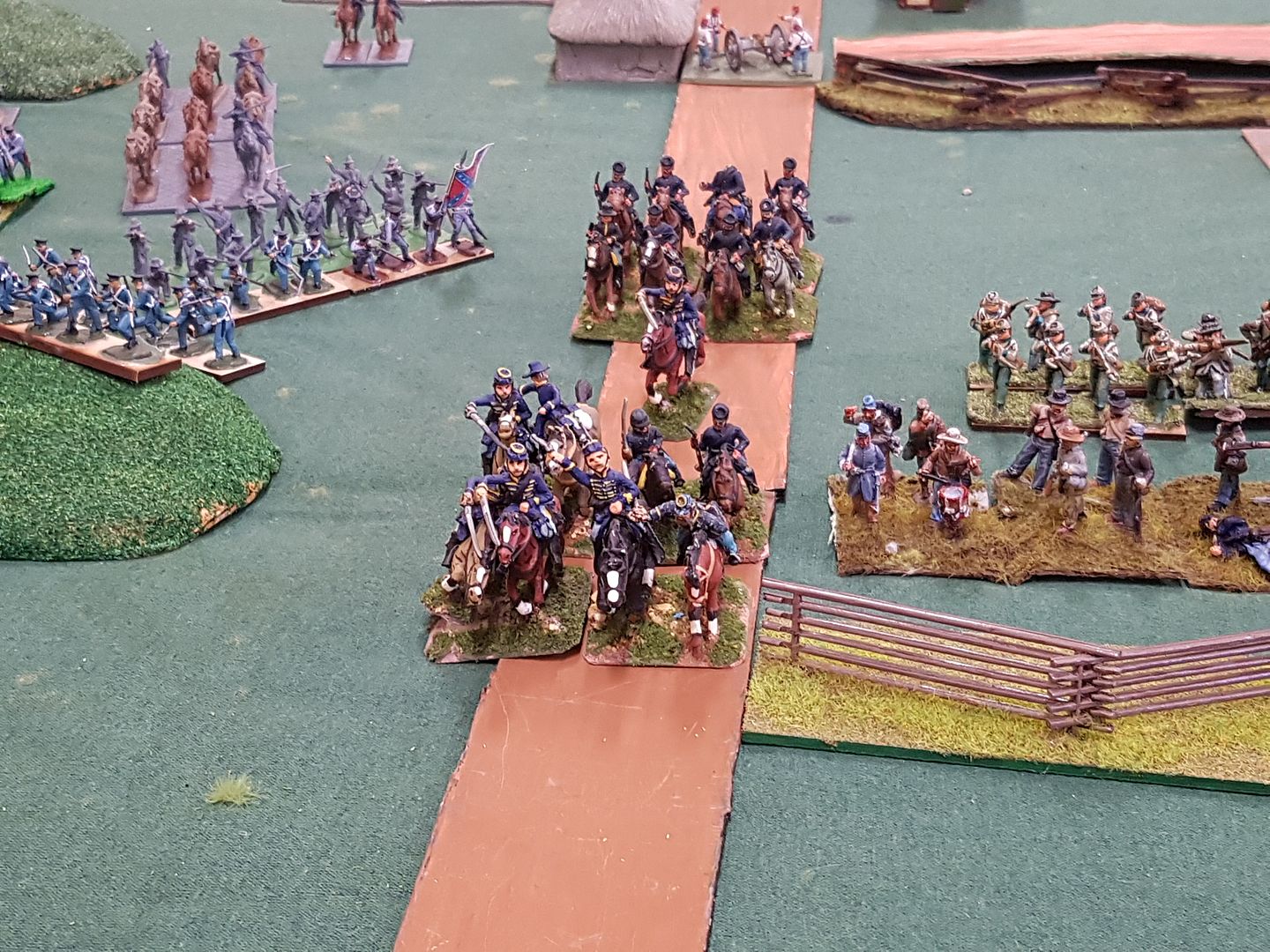 Skirmishers of both Federal brigades did sterling work covering the retreat.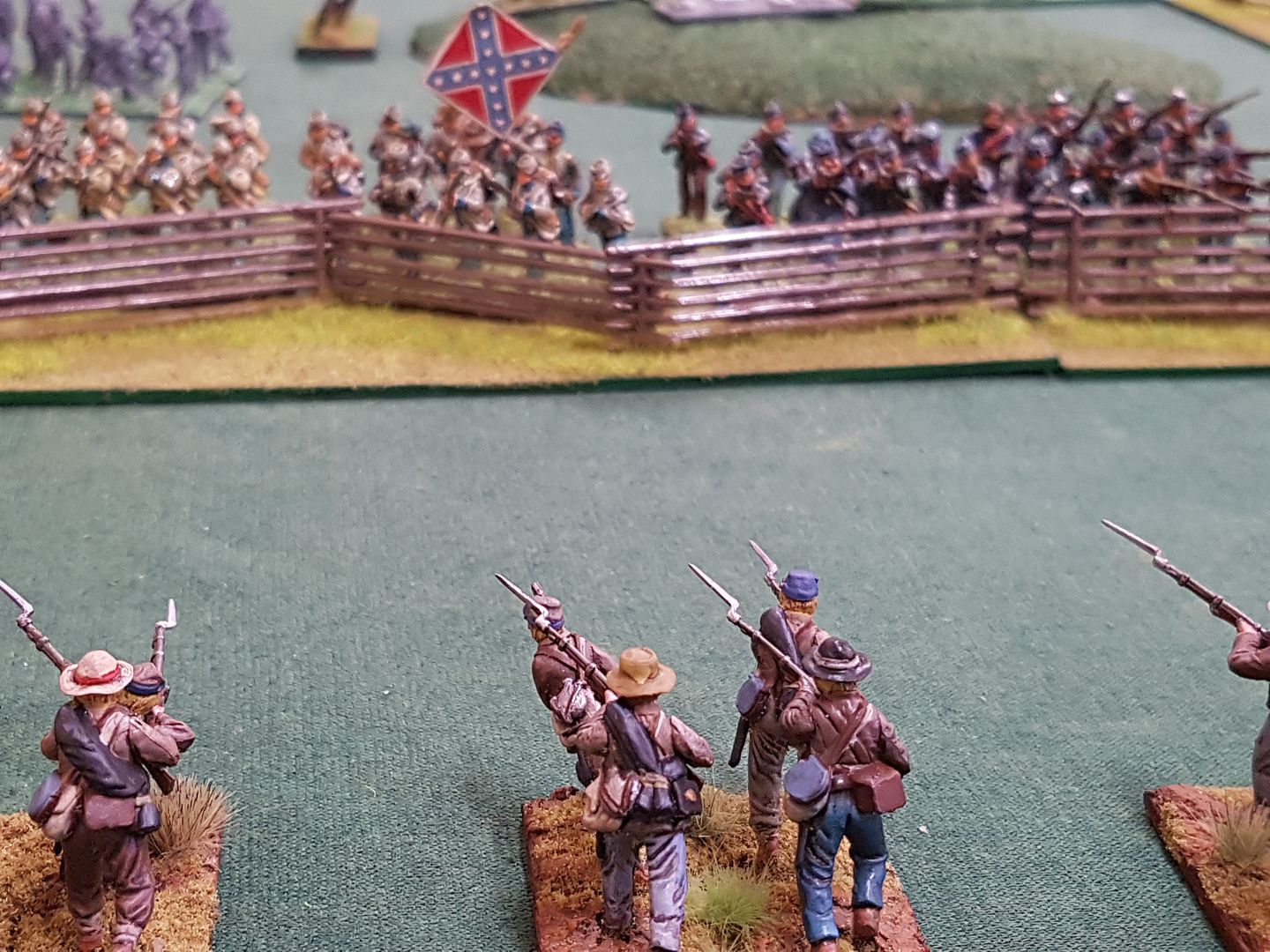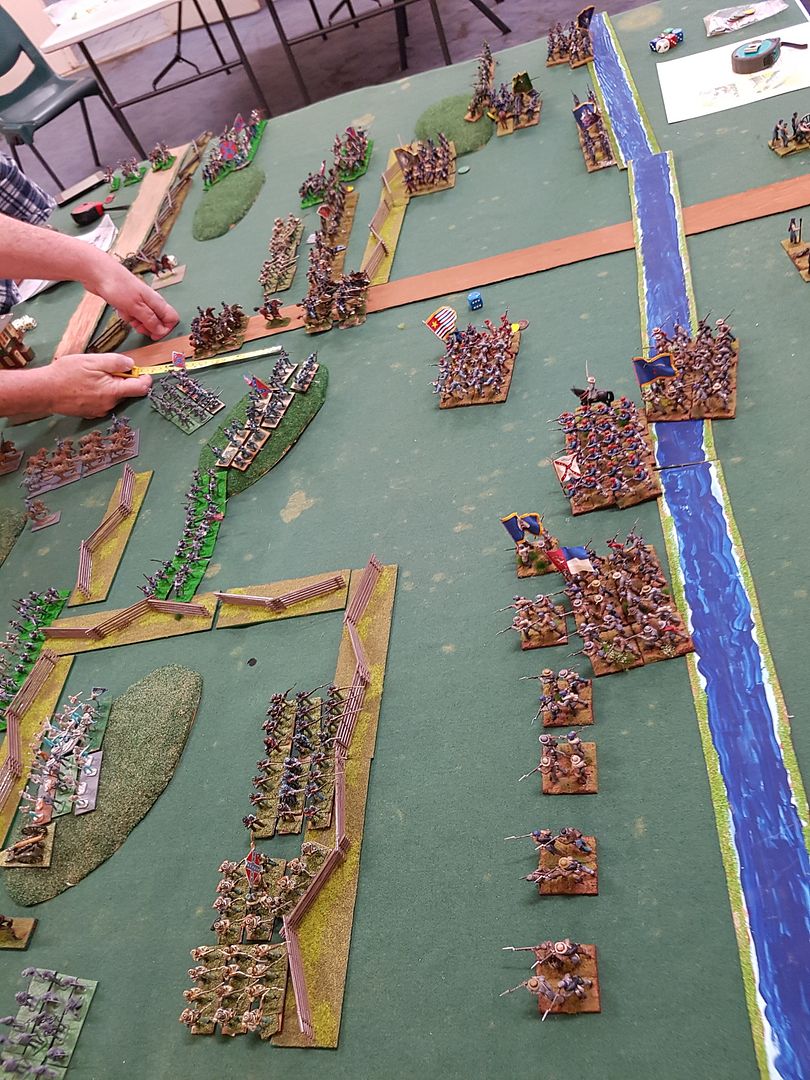 On the right the Union troops alternatively fell back or turned to keep Johnny Reb at bay with accurate musketry.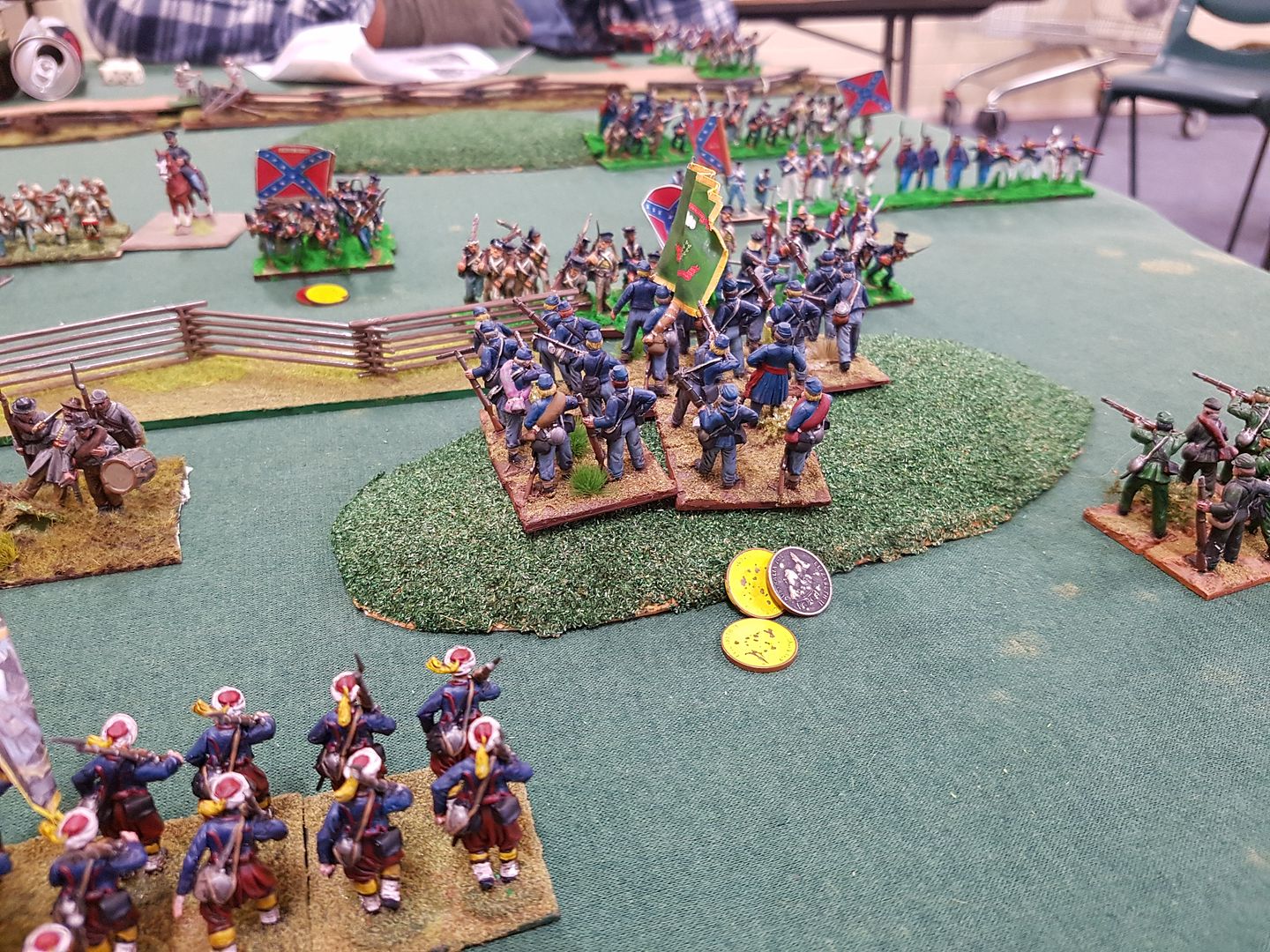 The some Rebel units badly bloodied, the 4th Virginia down to half strength, the Confederates did not pursue the Federals as they retreated back across the river to regroup and concentrate their forces.