Gday All,
Today the Penrith Wargames Society had a battle set in the American Civil War. The fictional senario pitted 2 Rebel divisions against 2 Federal ones using the Rank and File rules. The figures were a bit of a mishmash with everyone bringing whatever they had so there was everything from 20mm to 28mm figures based for "Black Powder" or "WRG". With some modifications it all seemed to work. Oh and to make up numbers many Rebels had to fight for the Union.
The Field.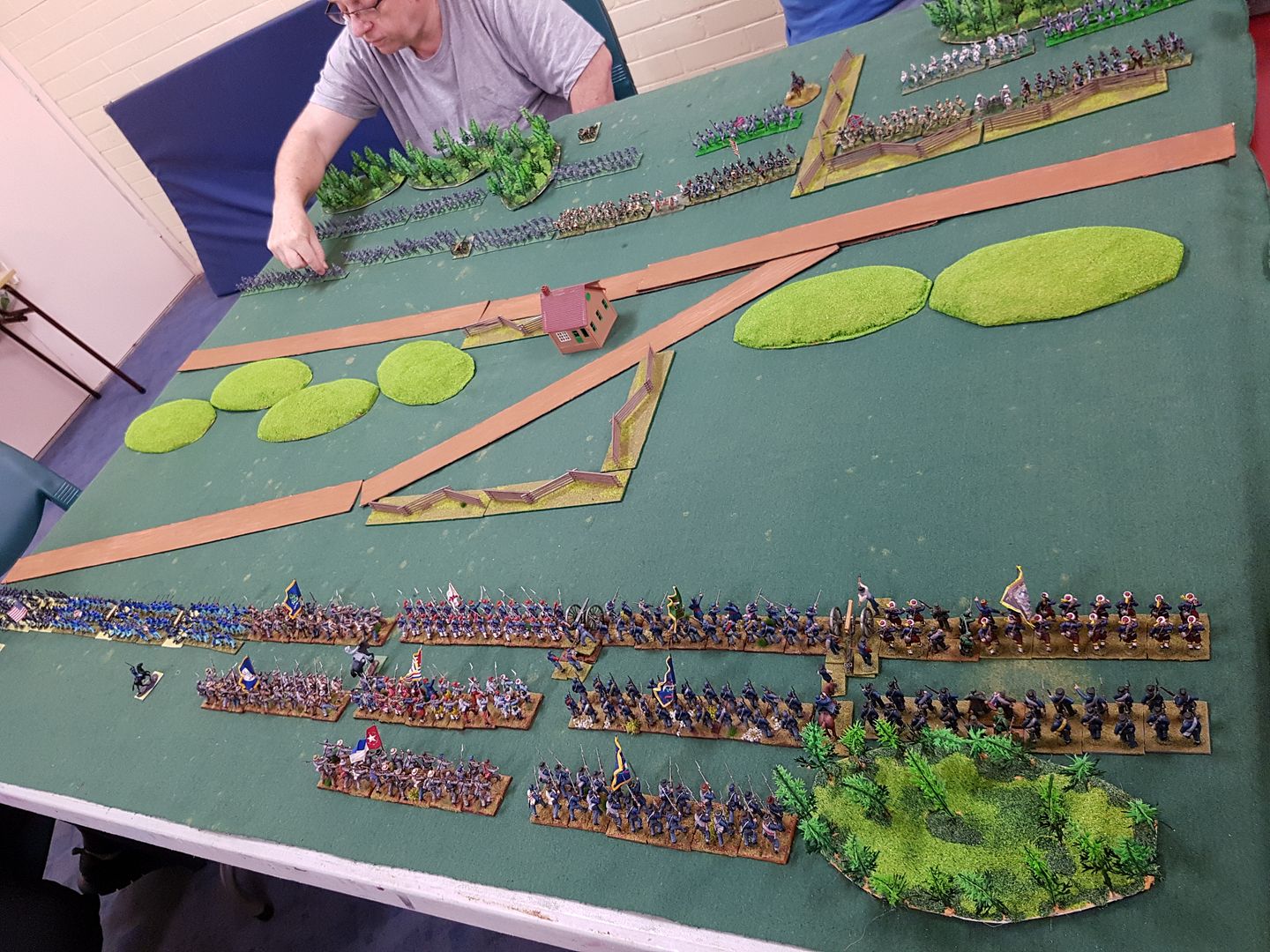 See Capt Darling, they are on the table.
View from the Rebel lines.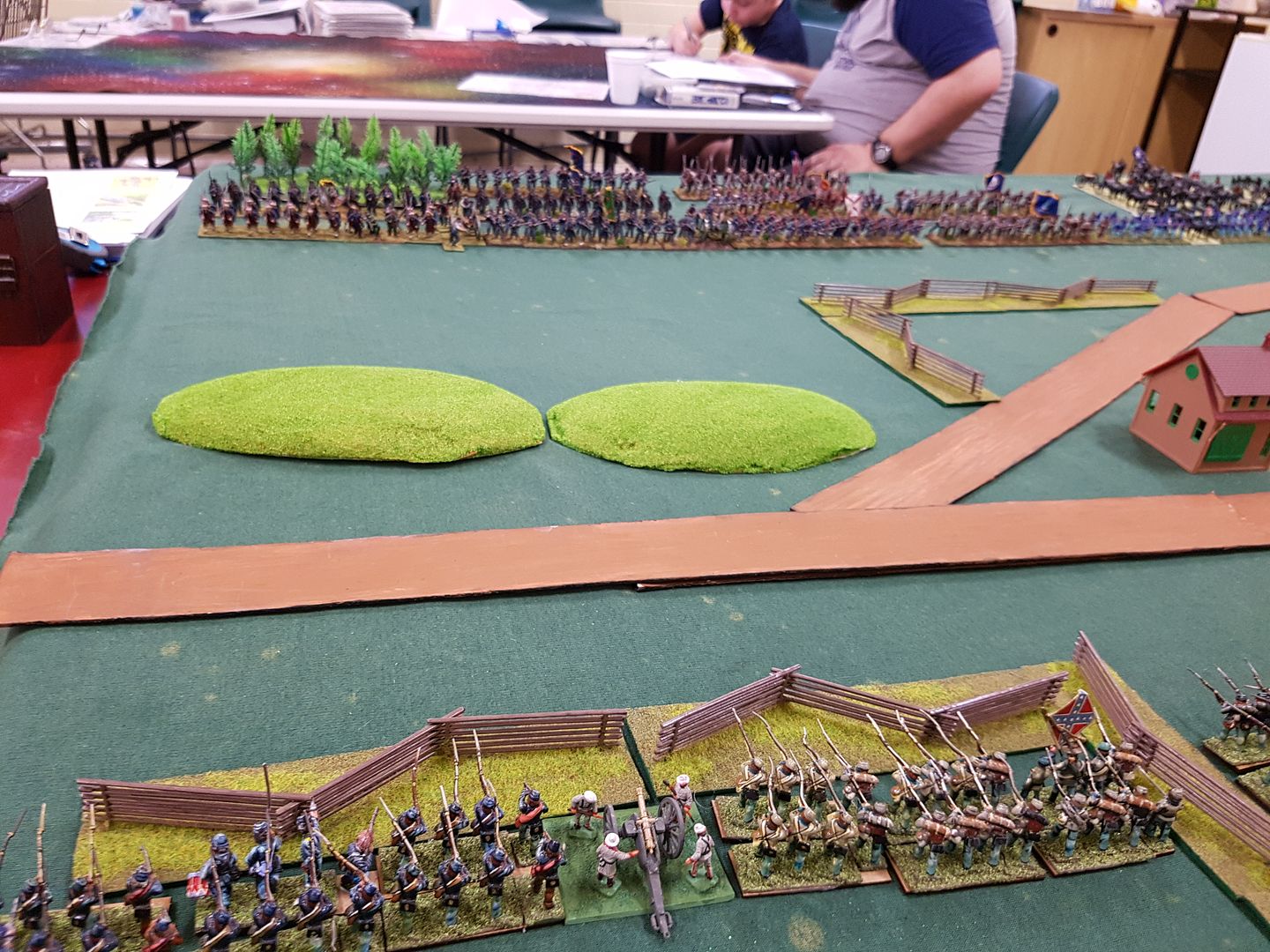 "Get ready boys."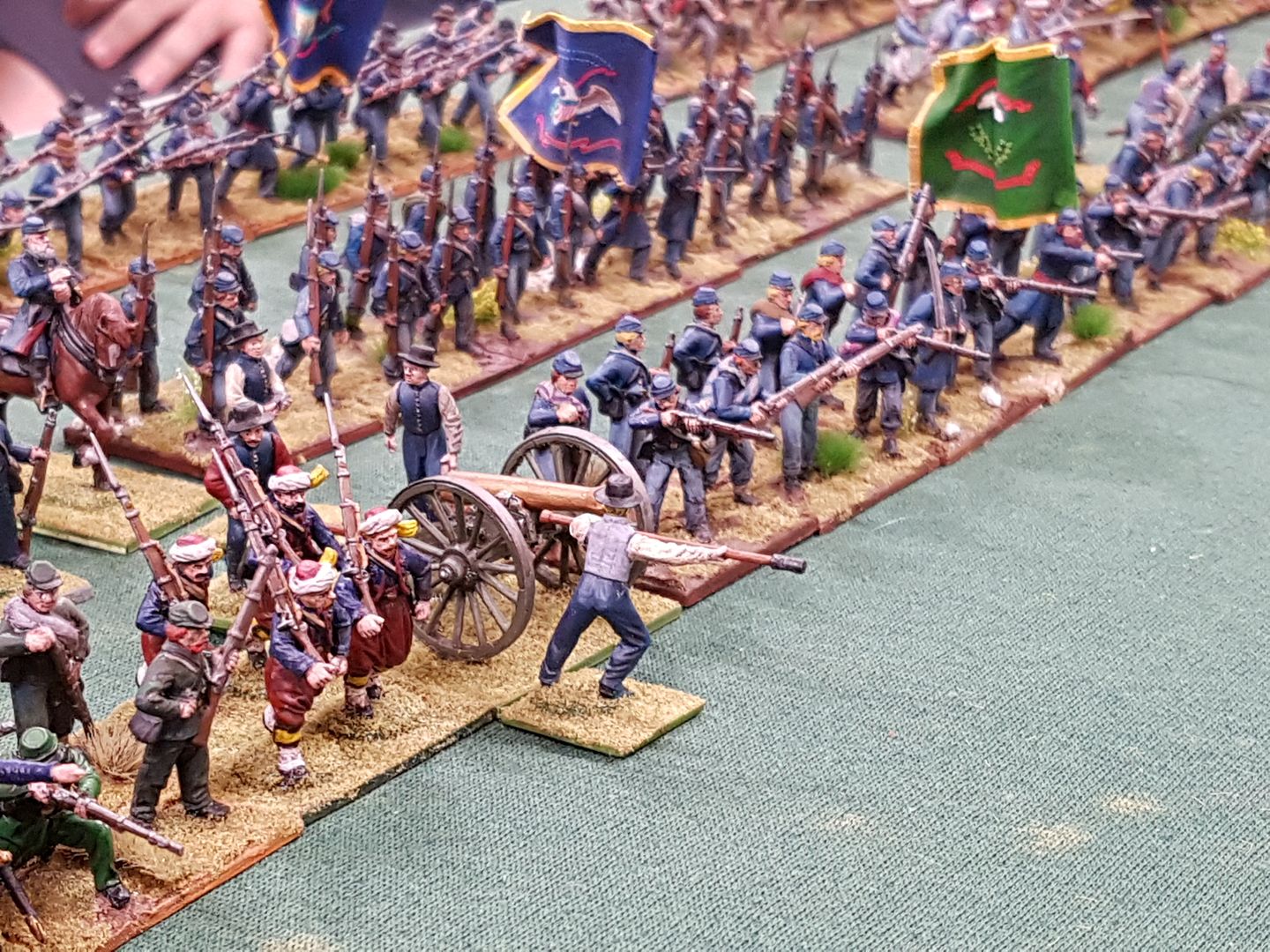 The Rebs managed to occupy the farmsteads near the cross roads and pack it full of Alabama veterans.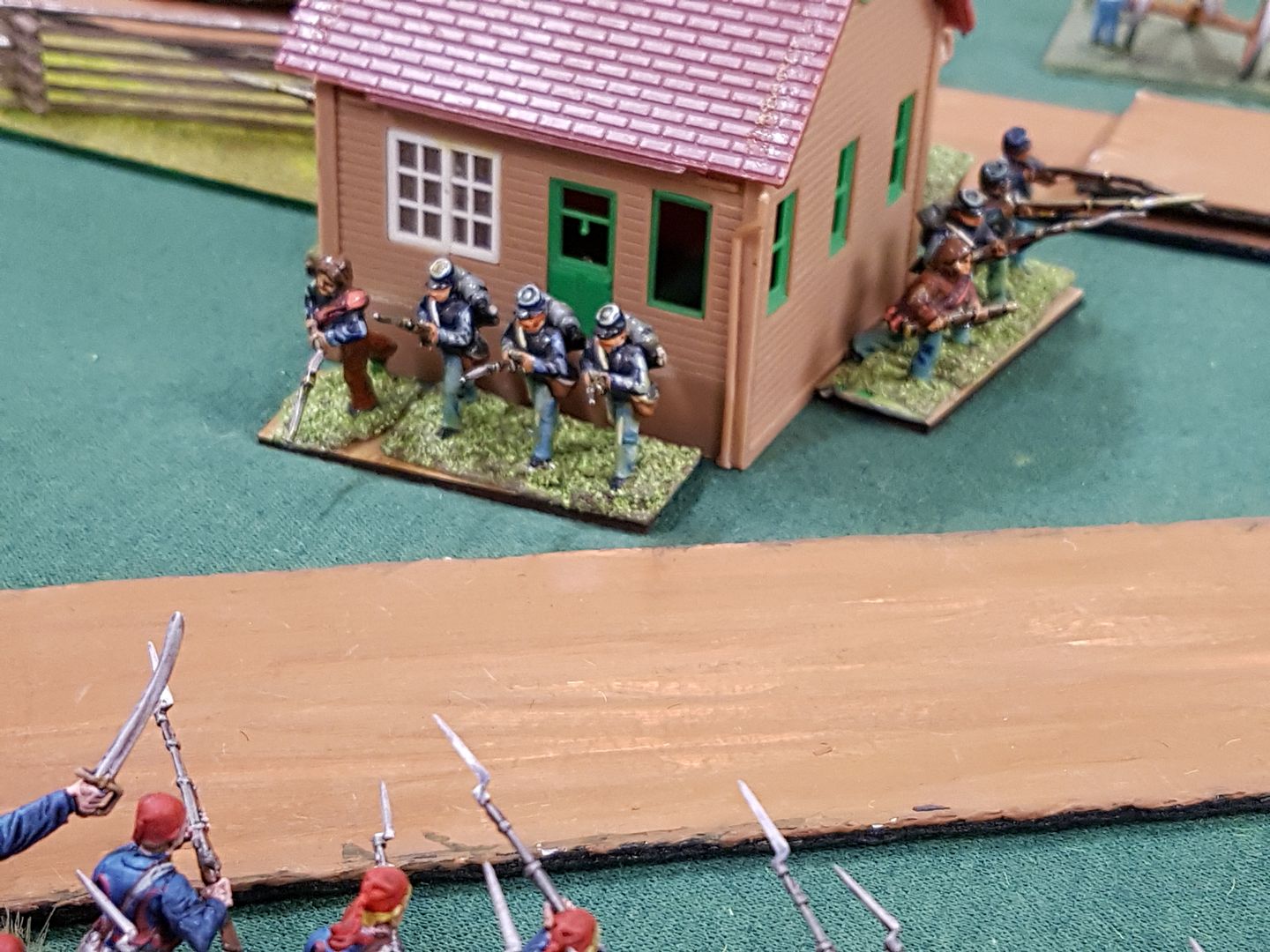 The Zouaves charged in but were repulsed.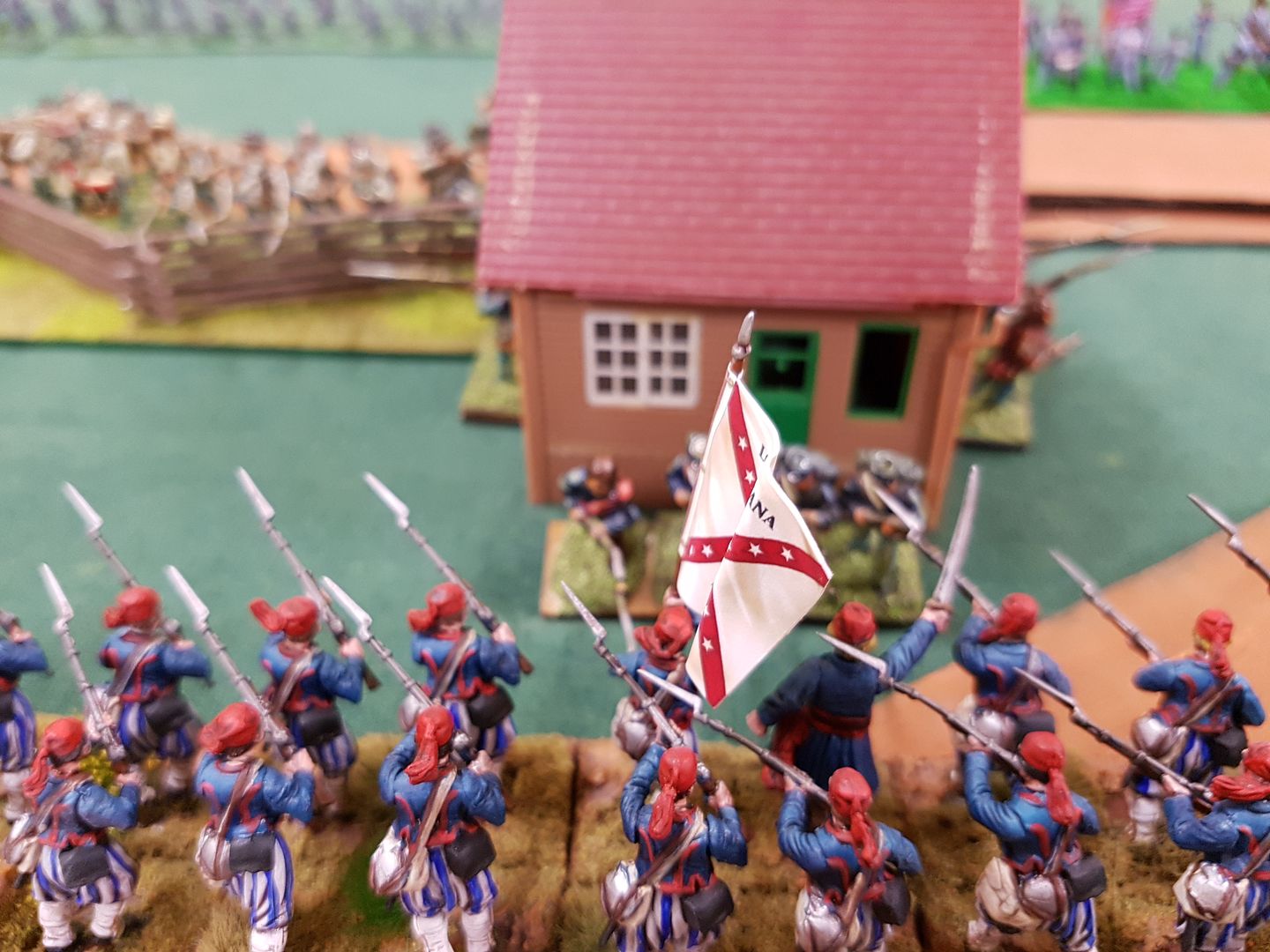 On the Union left a mass battery was formed, right in front of the advancing Rebels.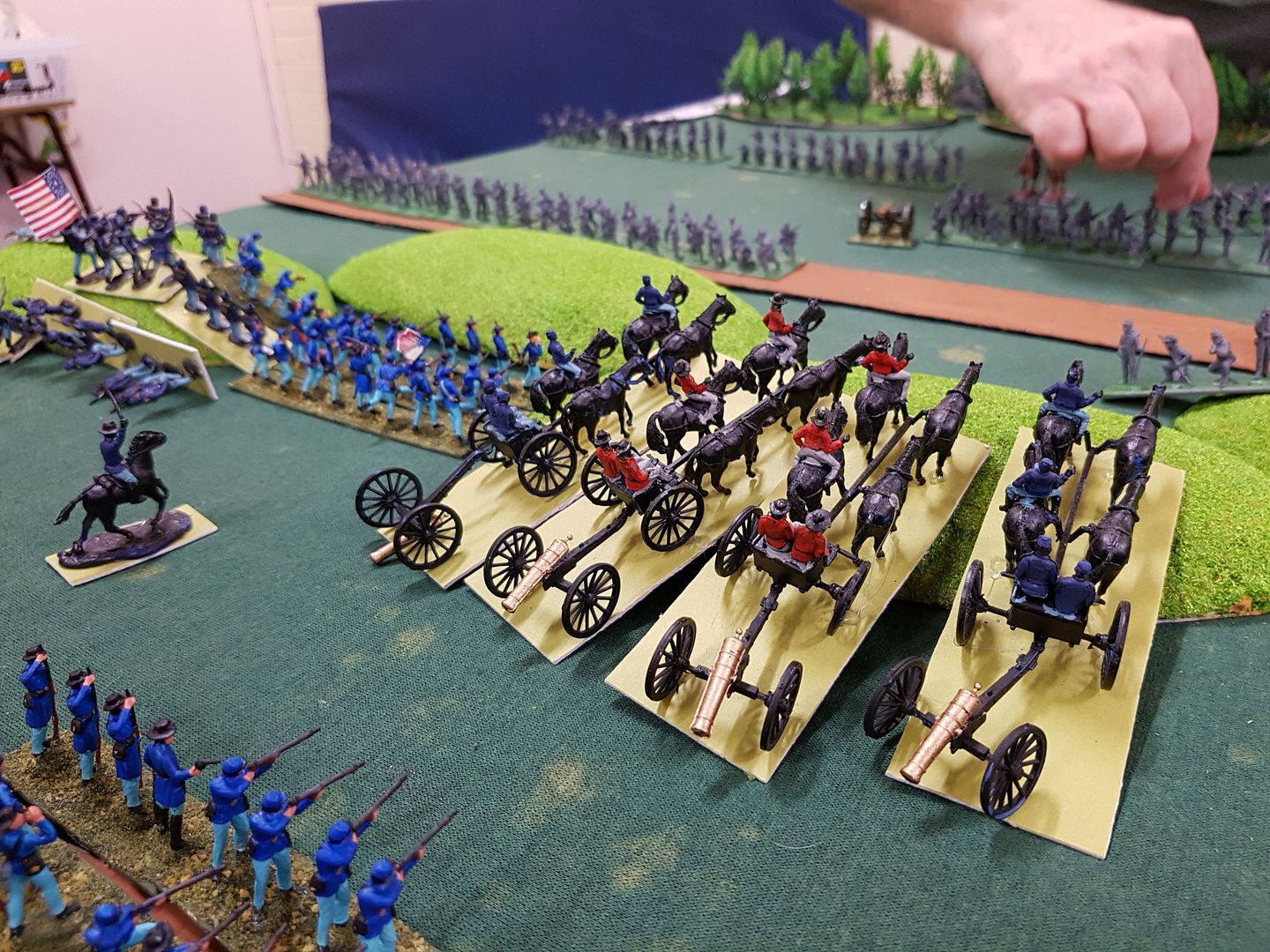 On the Unon right the Federals advanced over the ridge line and were surprised by 1st and 2nd Alabama (Vertern, Shock infantry).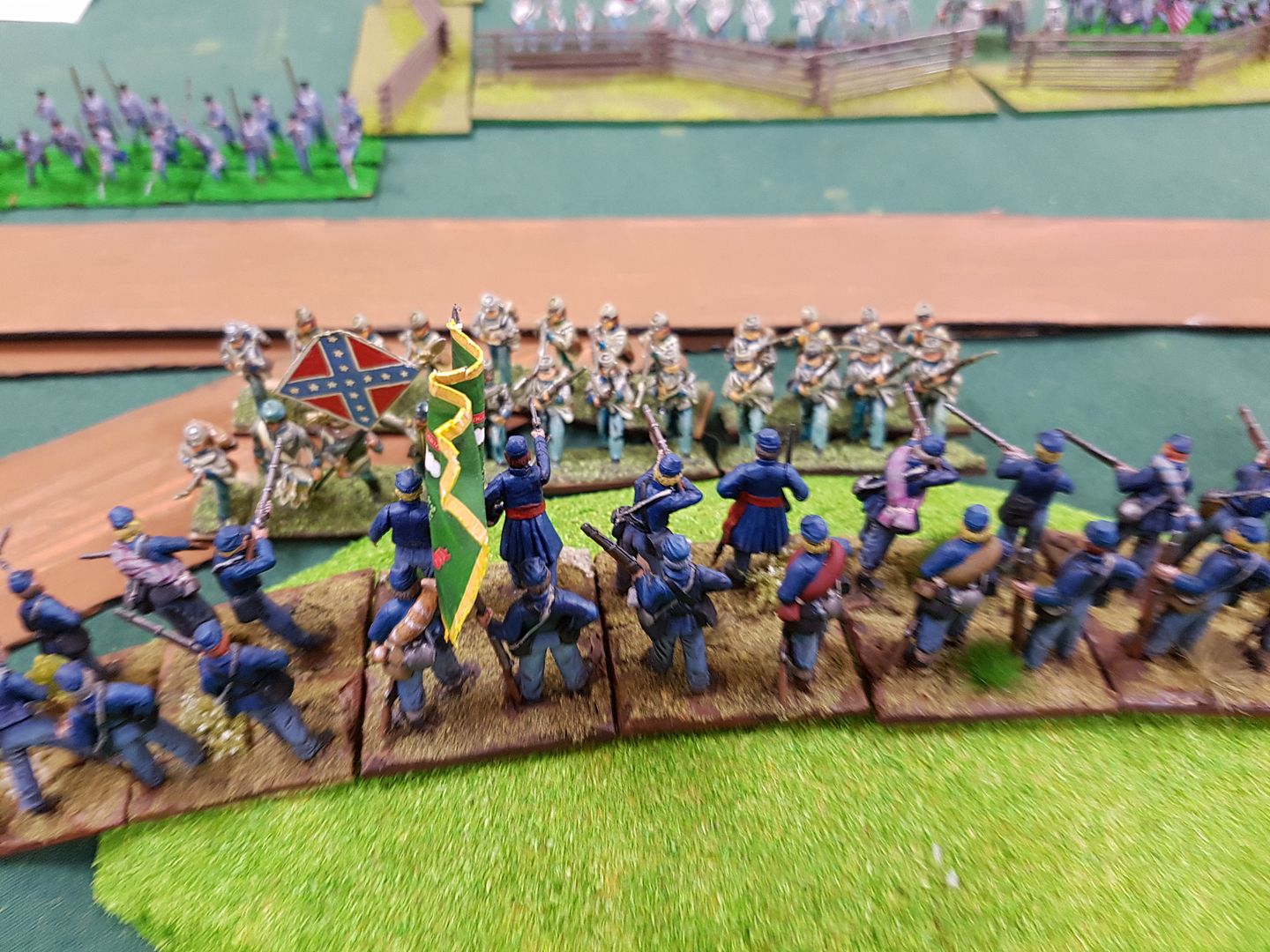 They charged and were met with a hail of fire.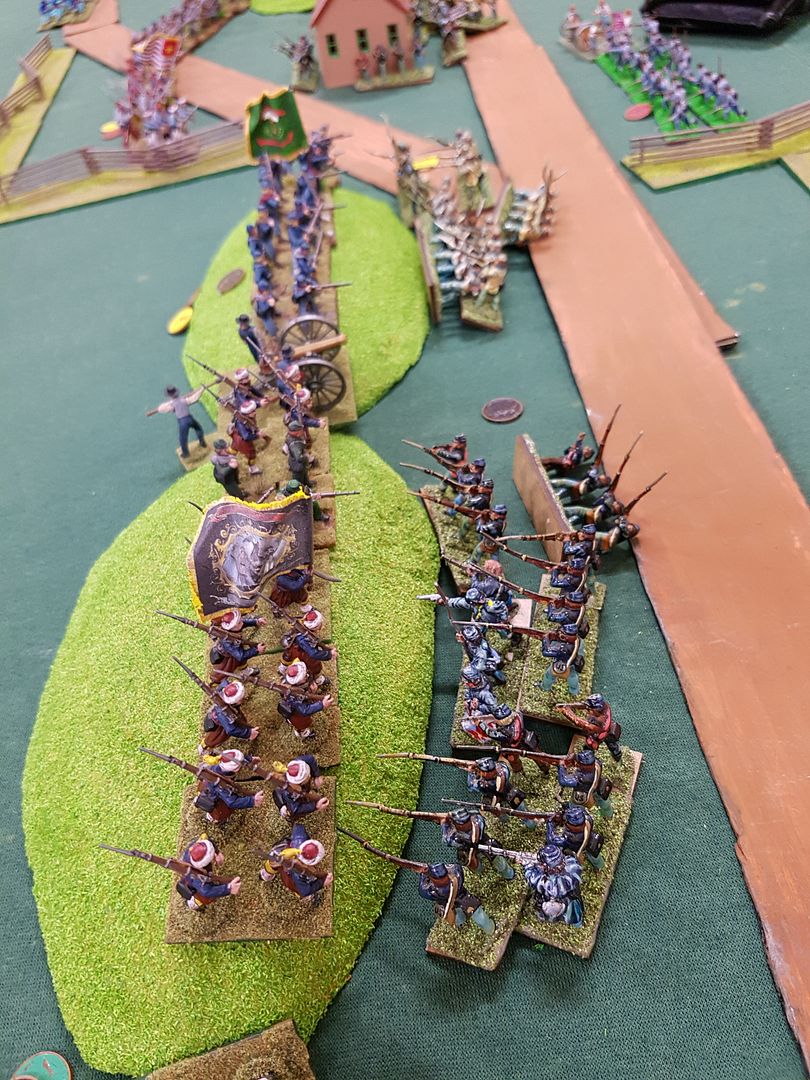 Which failed to stop them and they put the Federals to flight.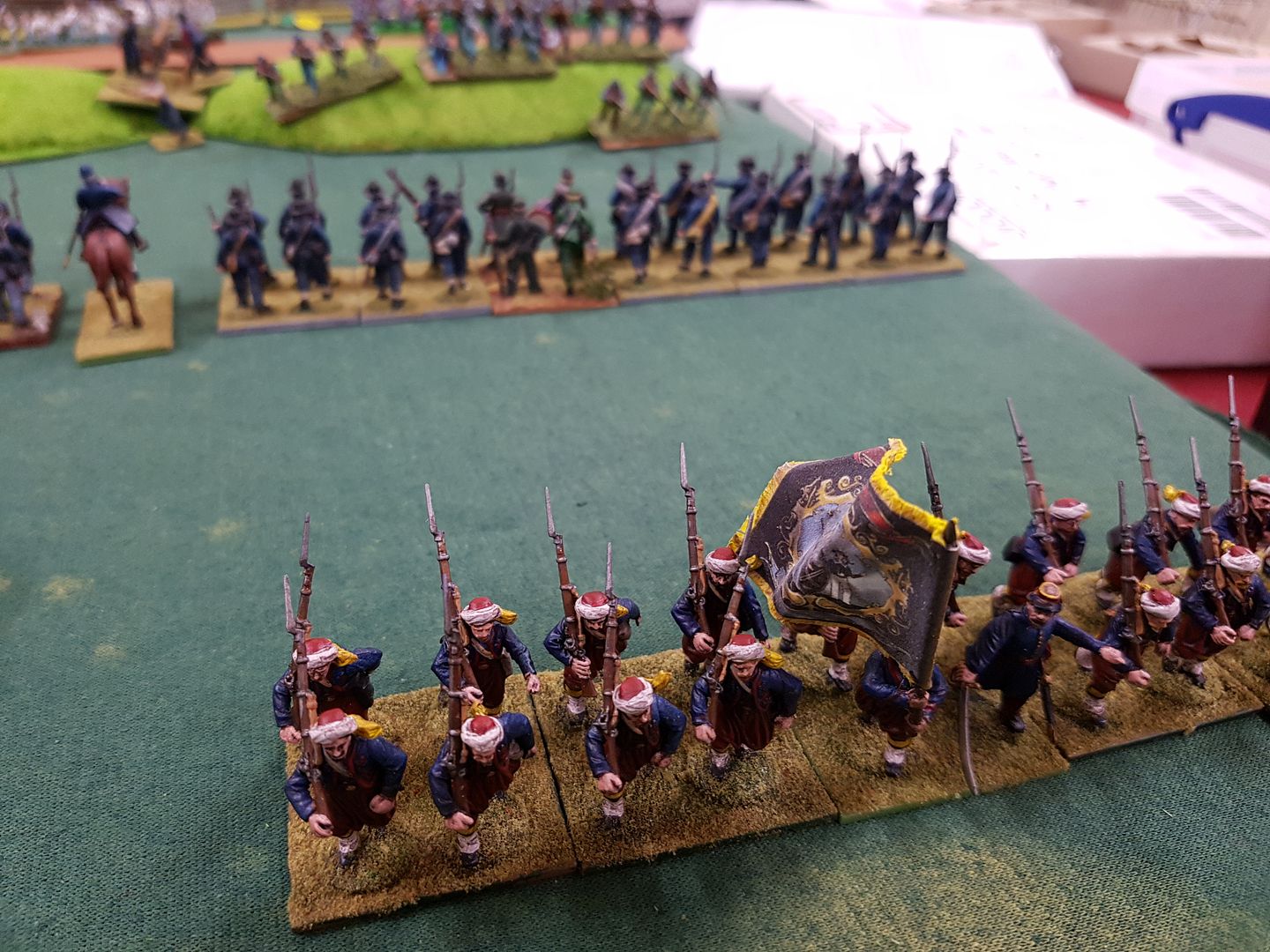 The fighting around the farm was fairly stable with both sides chosing to exchange fire which the Rebels, being in cover managed to get the better of in time.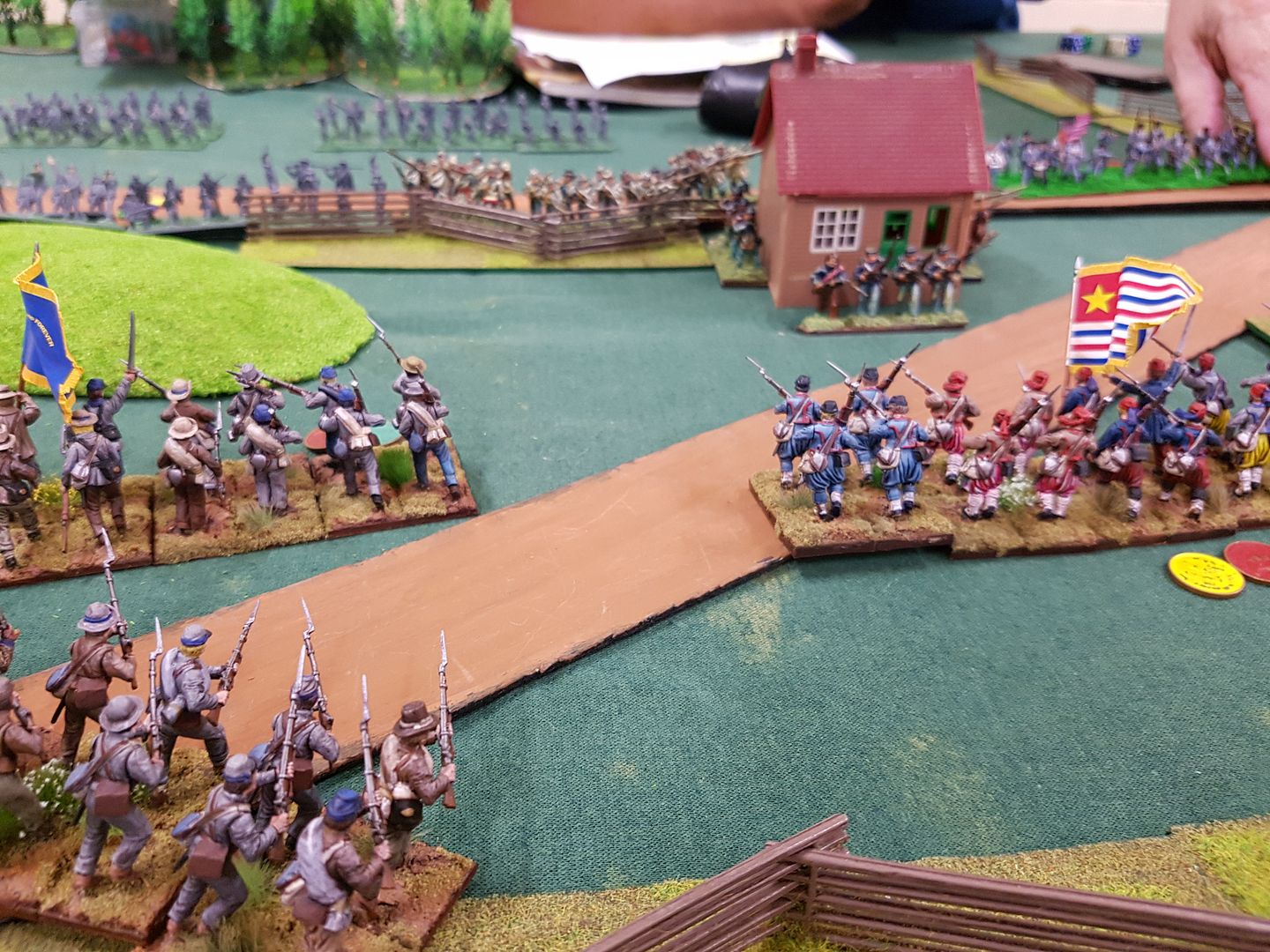 On the Left a Rebel unit charged across the front of the grand battery and would lose half their number doing so.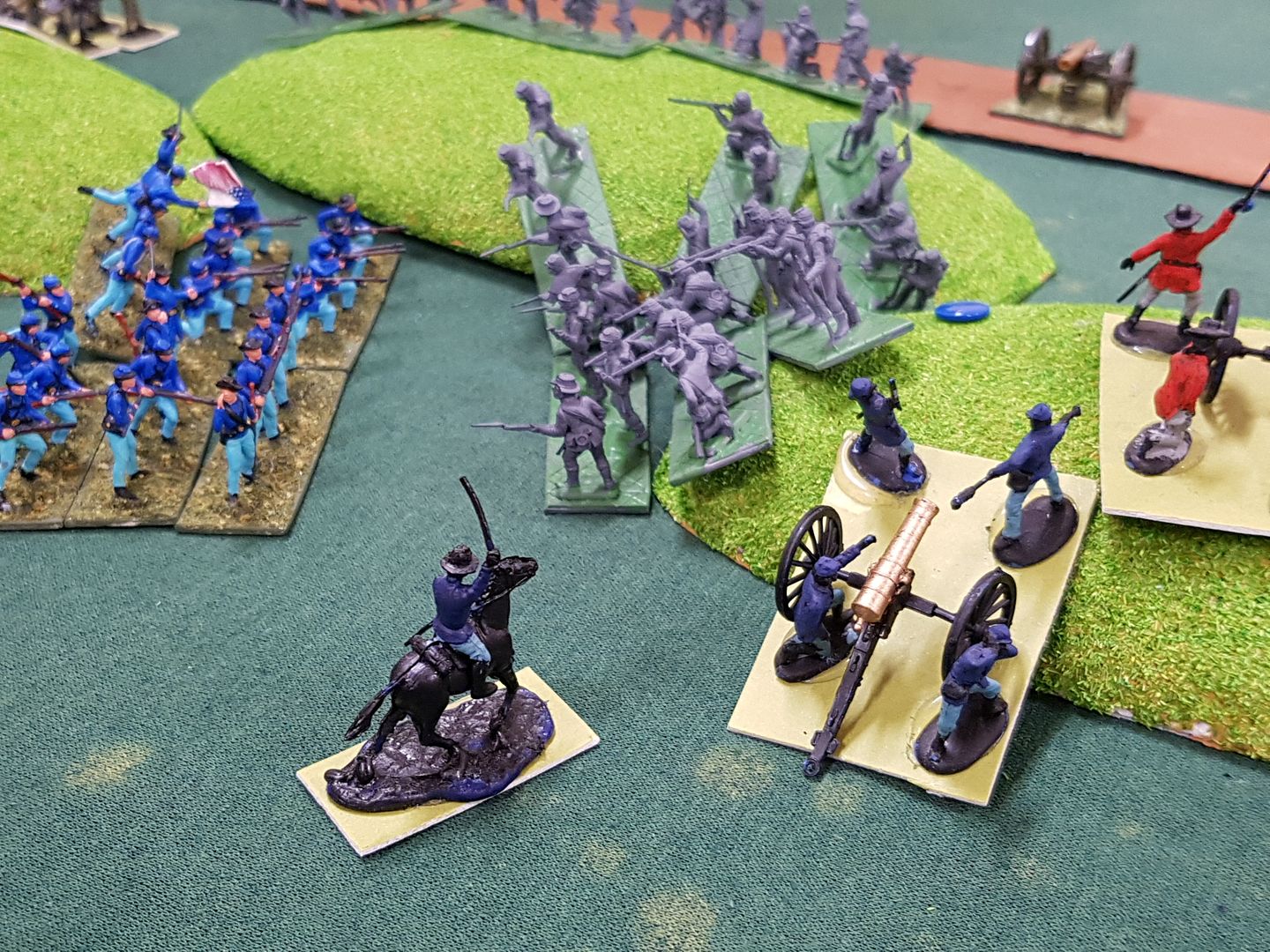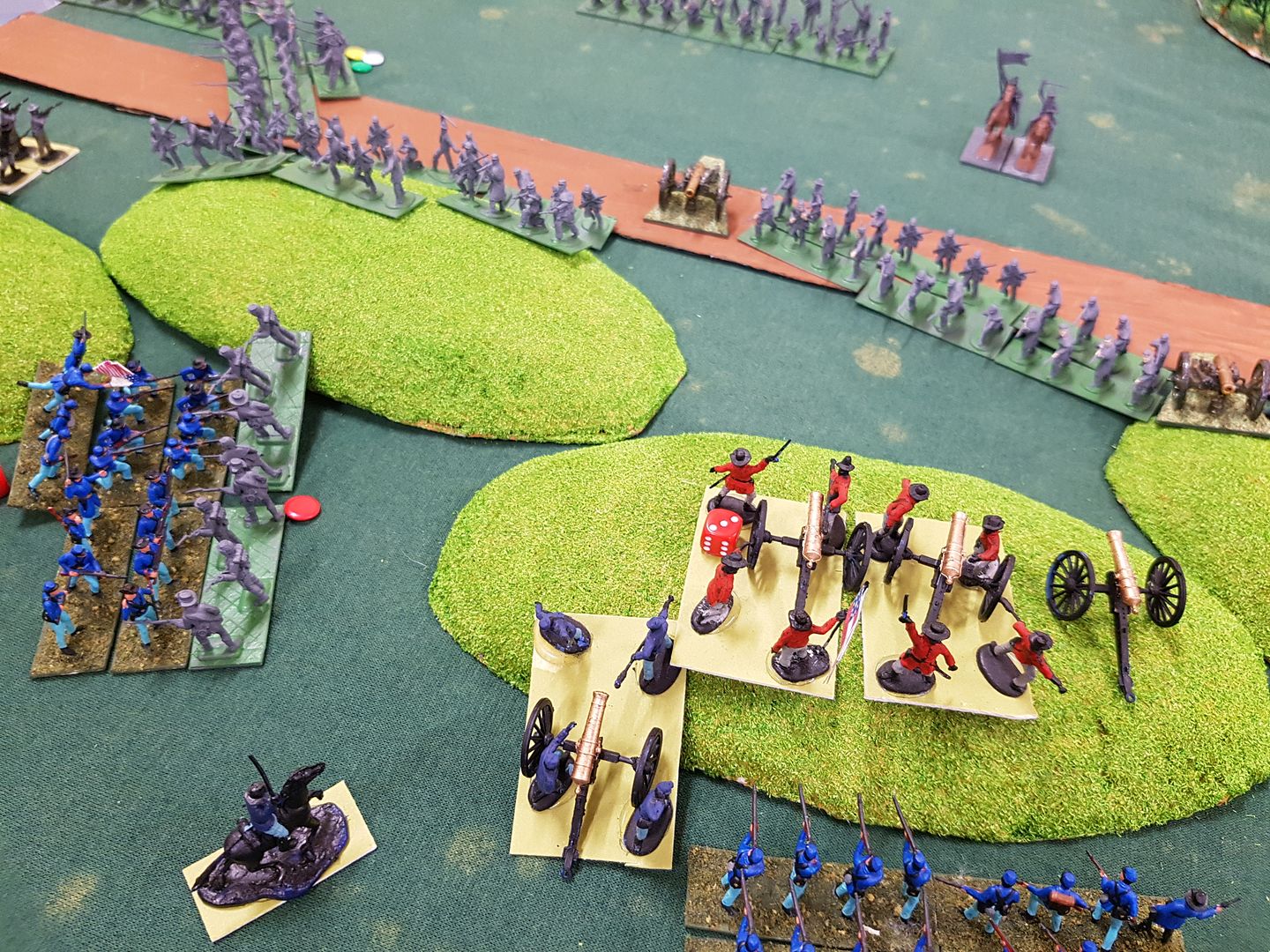 On the right the advance of the Alabama regiments left a lone Union battery to face a Reb battery and 2 regiments. They fought well and to some effect but were over run.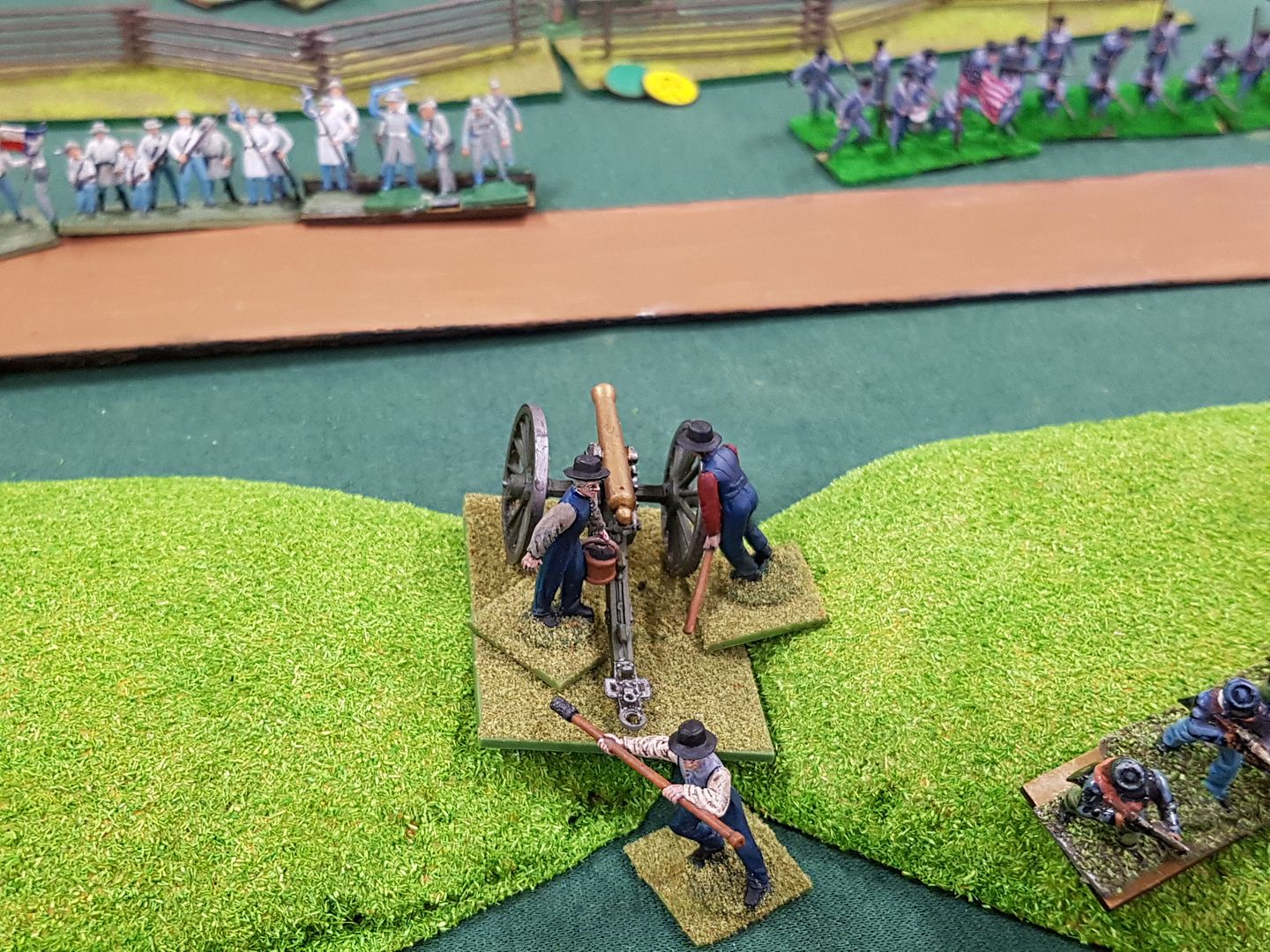 The Alabama charge was eventually brought to a halt and driven off leaving half its men dead or wounded but only after it had put an entire brigade into disarray.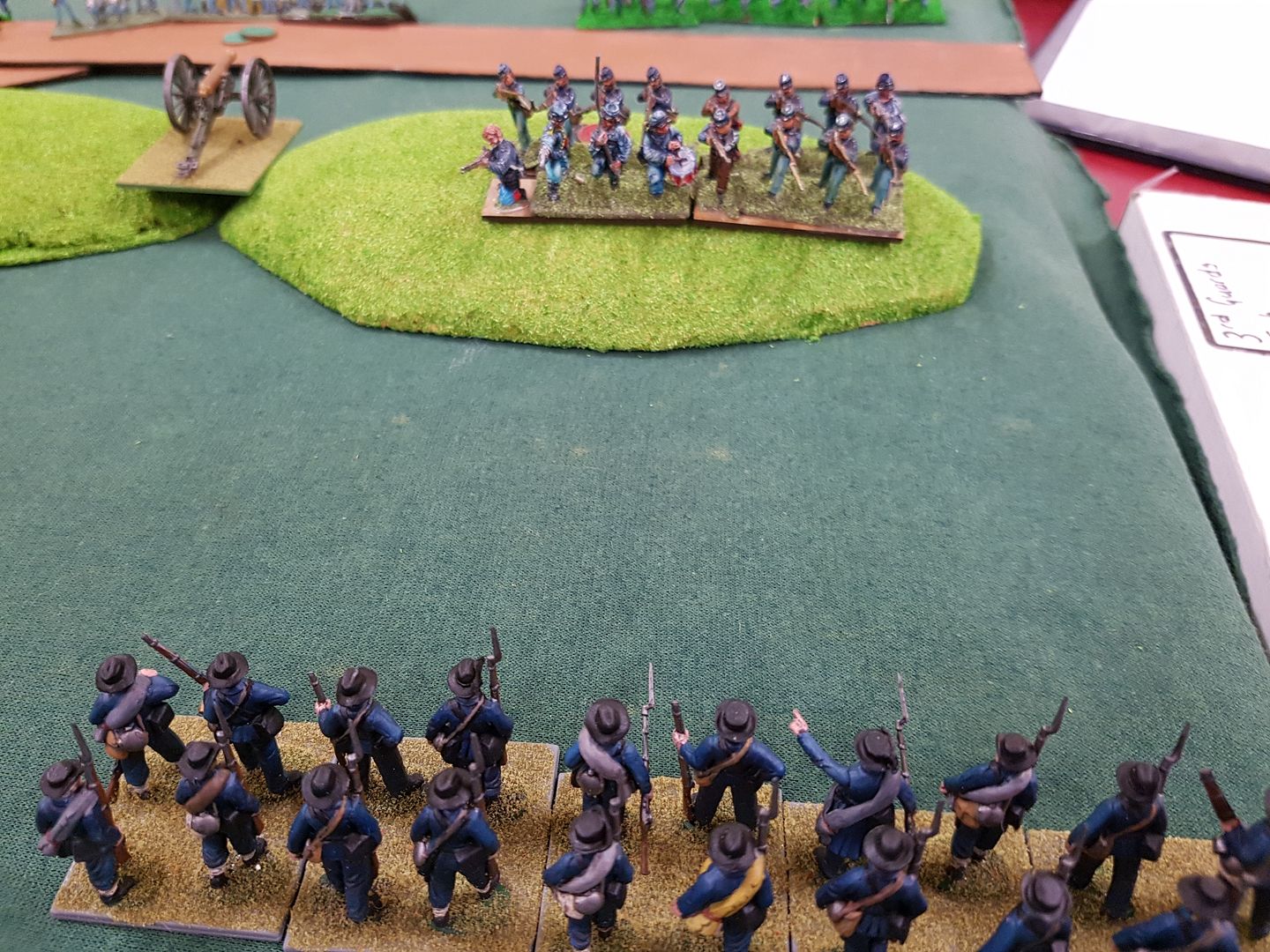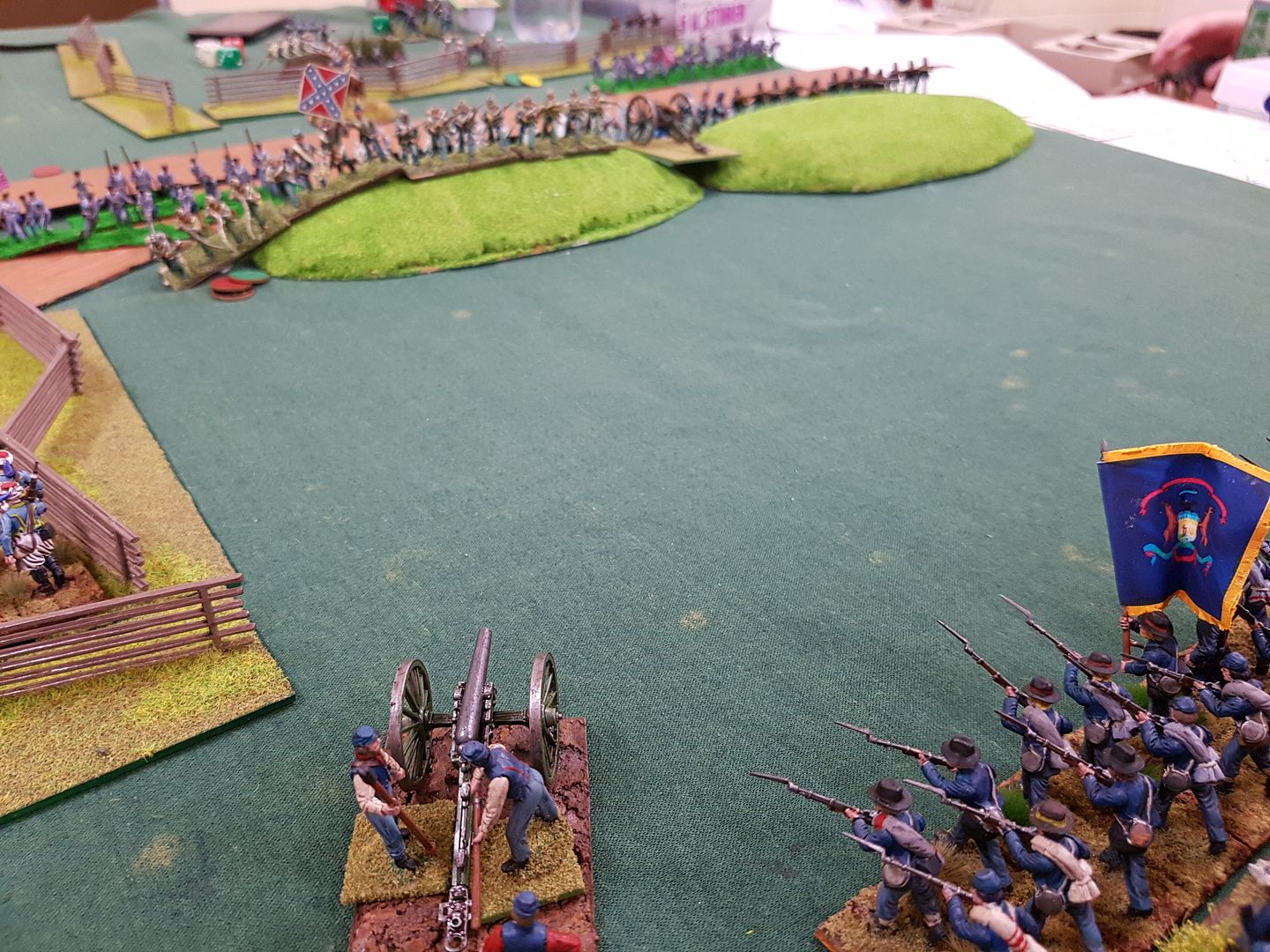 The fighting around the farm remains stalemated.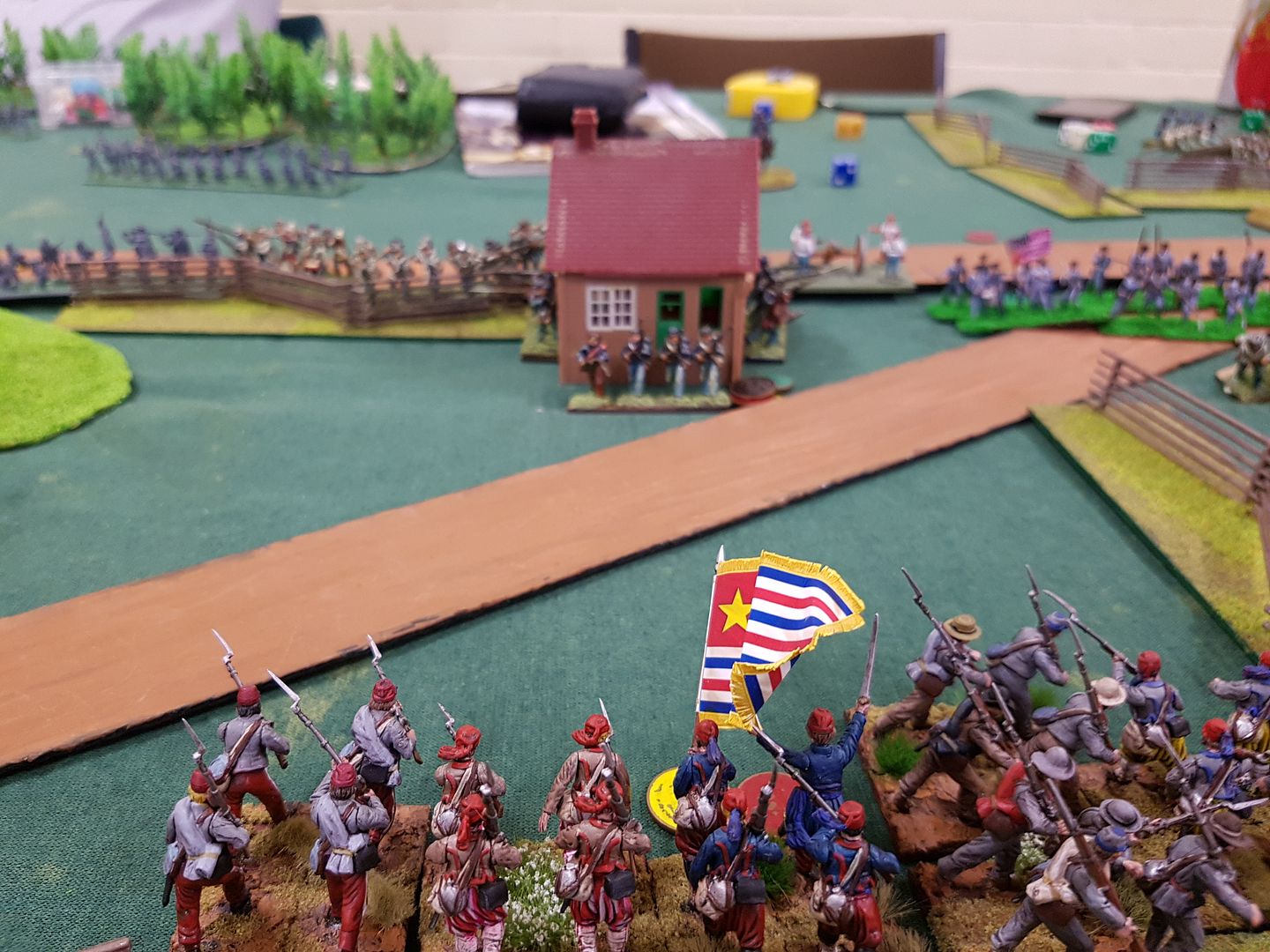 On the left the Grand battery is whittled down by rifle fire.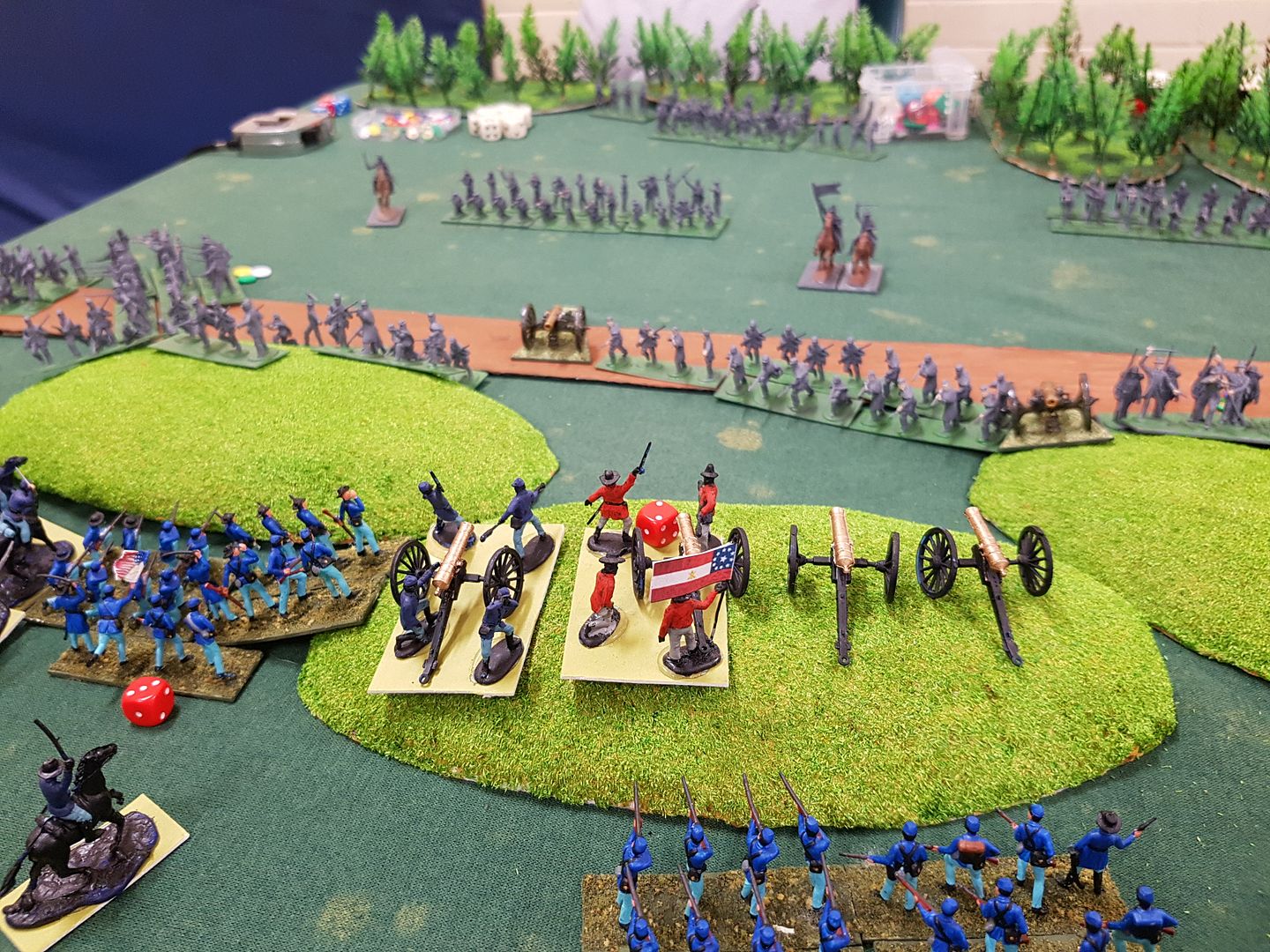 Then the small amount of Federal cavalry makes a contribution.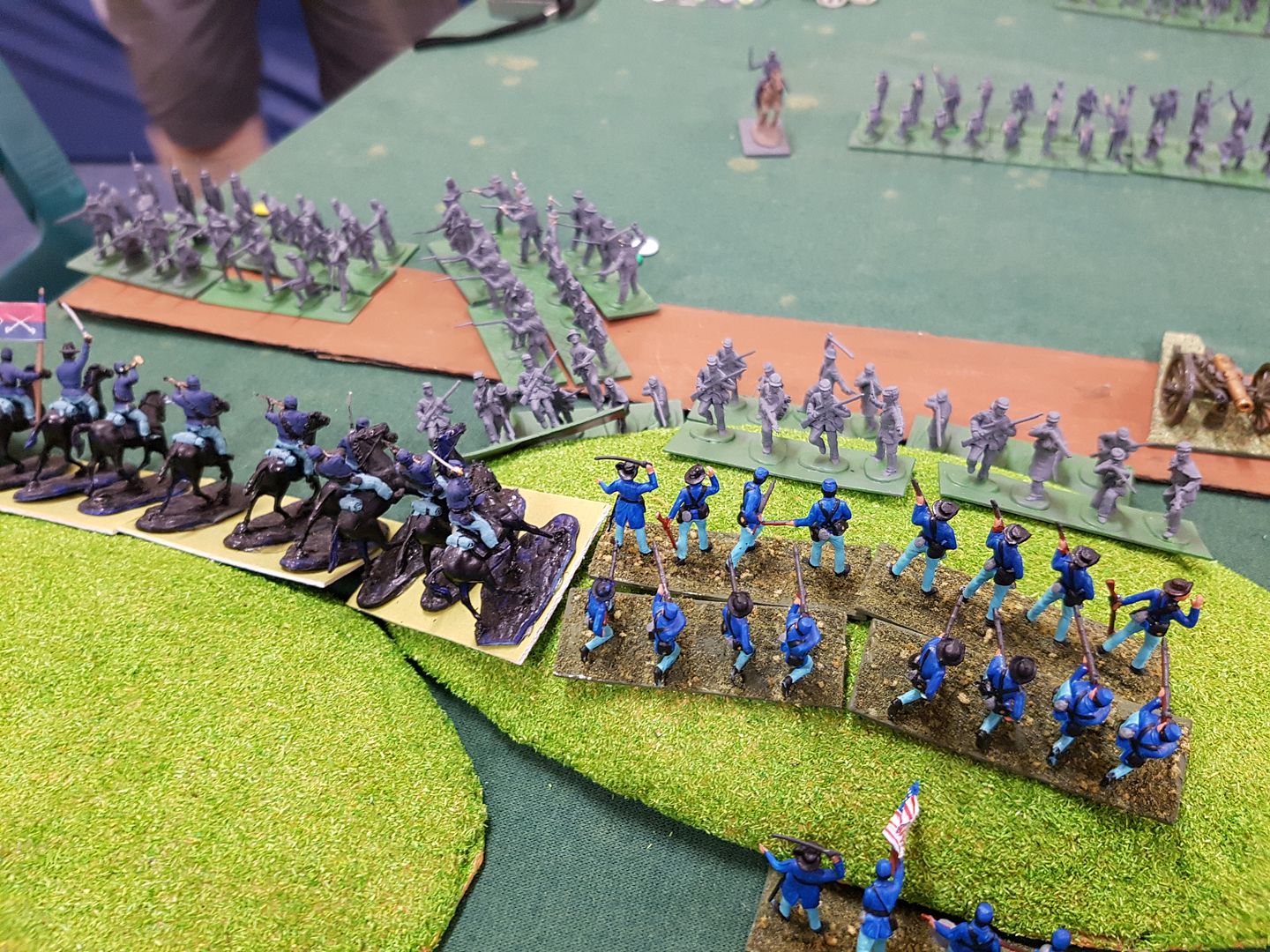 800 blue troopers form extended line and charge 3000 Rebel infantry.
The Rebels got two volleys in. The first one did no harm, the second a single casualty. Then the cavalry hit home.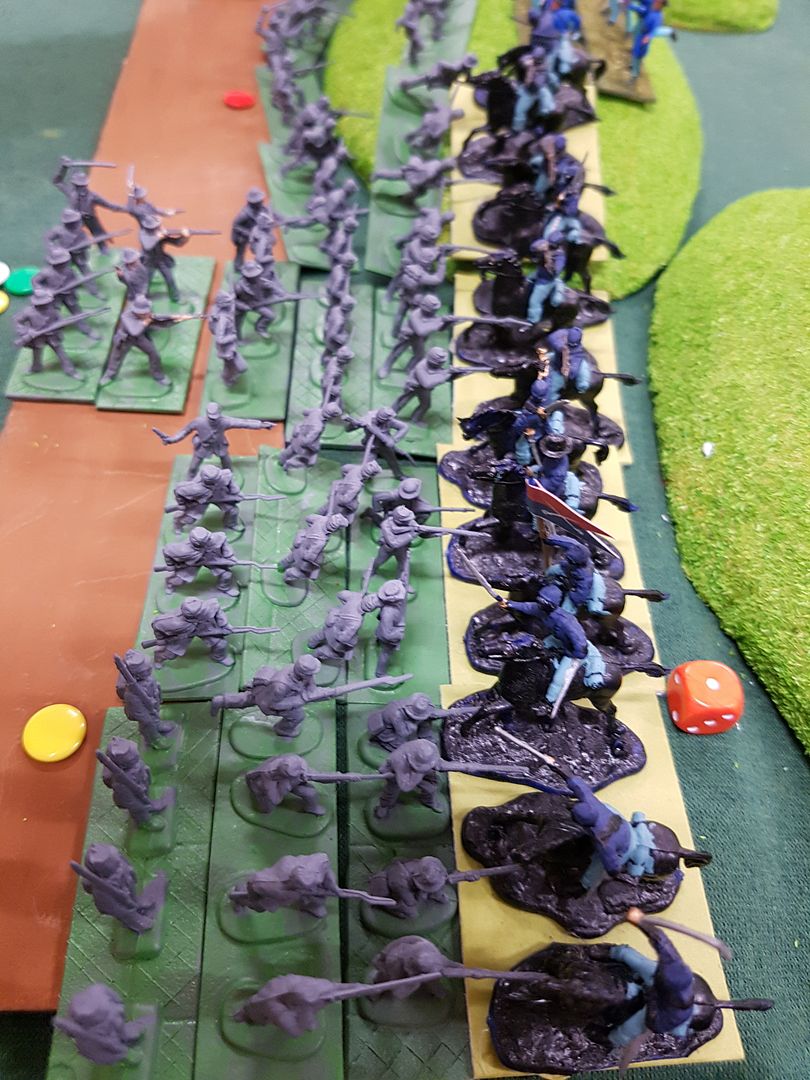 The melee was even at first as the horse soldiers forced their way into the Rebel ranks. Then, massively outnumbered they were whipped real good. Less than half returned to Federal lines.
With gaming time slipping away from us were called it quits with the Rebels having taken more casualties but holding the field.
A great game. Thanks to Rick, Michael K and Customs for bringing figures and taking part.