So 1822, South America. The last major battle of the war of Independence.
15mm figures from Ricks collection. "Rank and File" rules. Penrith Wargames.
Rick and I again had command of the same sides but this time each division would have its own commander.
Lewis (left division), Michael K (Centre) and Myself (overall and Right) had the Rebels.
Marcus (left), Michael Campbell (Centre) and Rick (overall and Right) had the Royalists.
My plan was to take our best troops (the British Legion) and try and get around the Royalist left and roll them up. Rick's plan seems to have been to hold his left whilst aggressively pushing forward with his right and centre.
Deployment.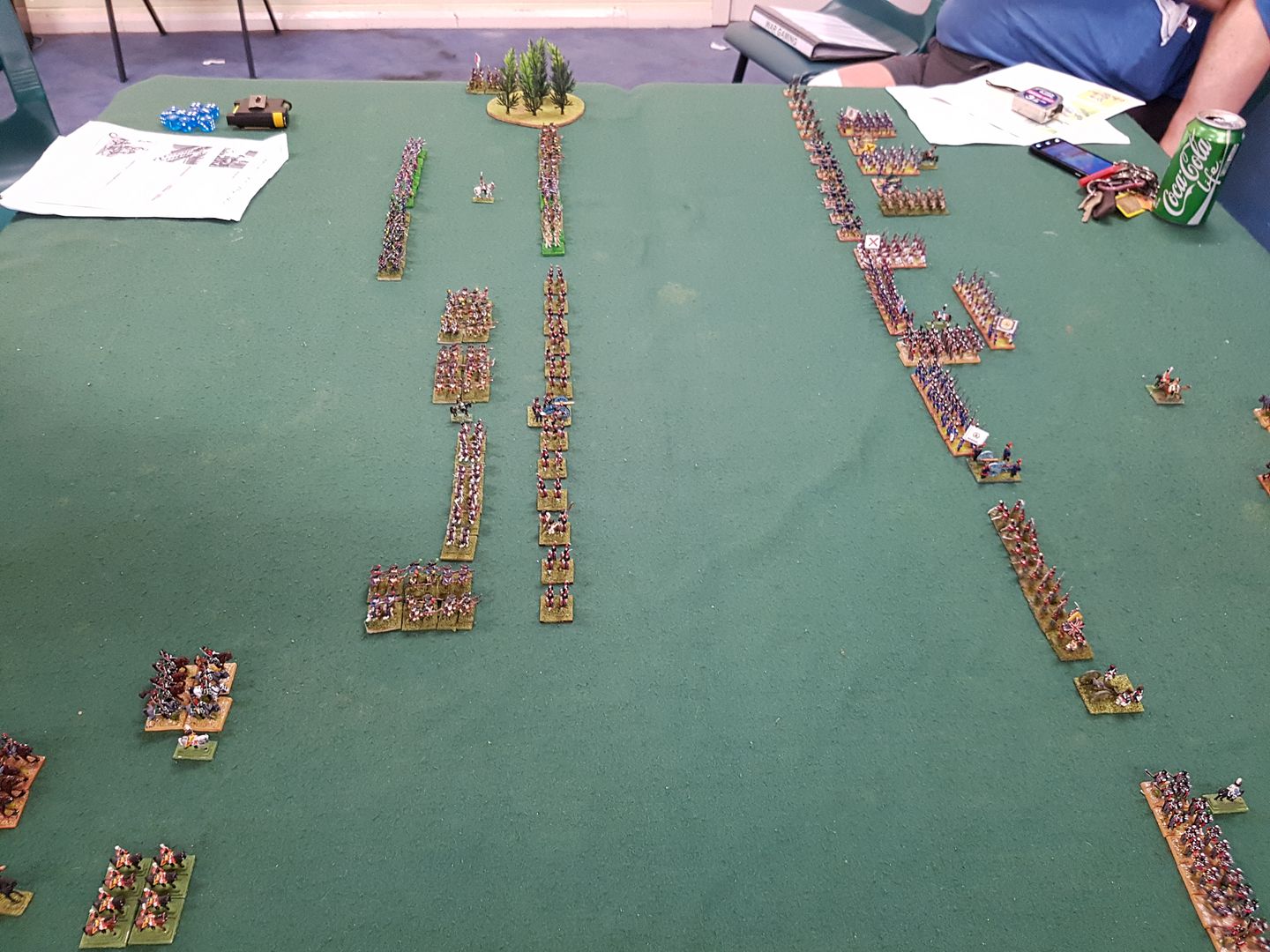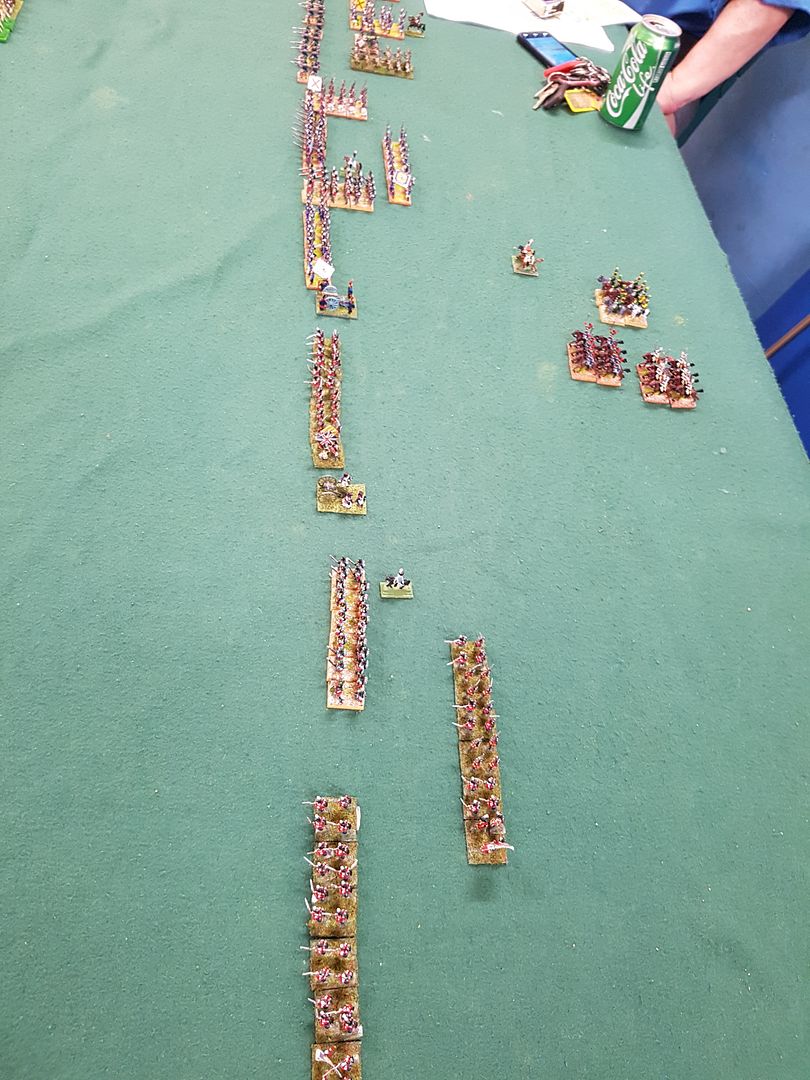 Most of the Royalist left is just off the bottom of the photo.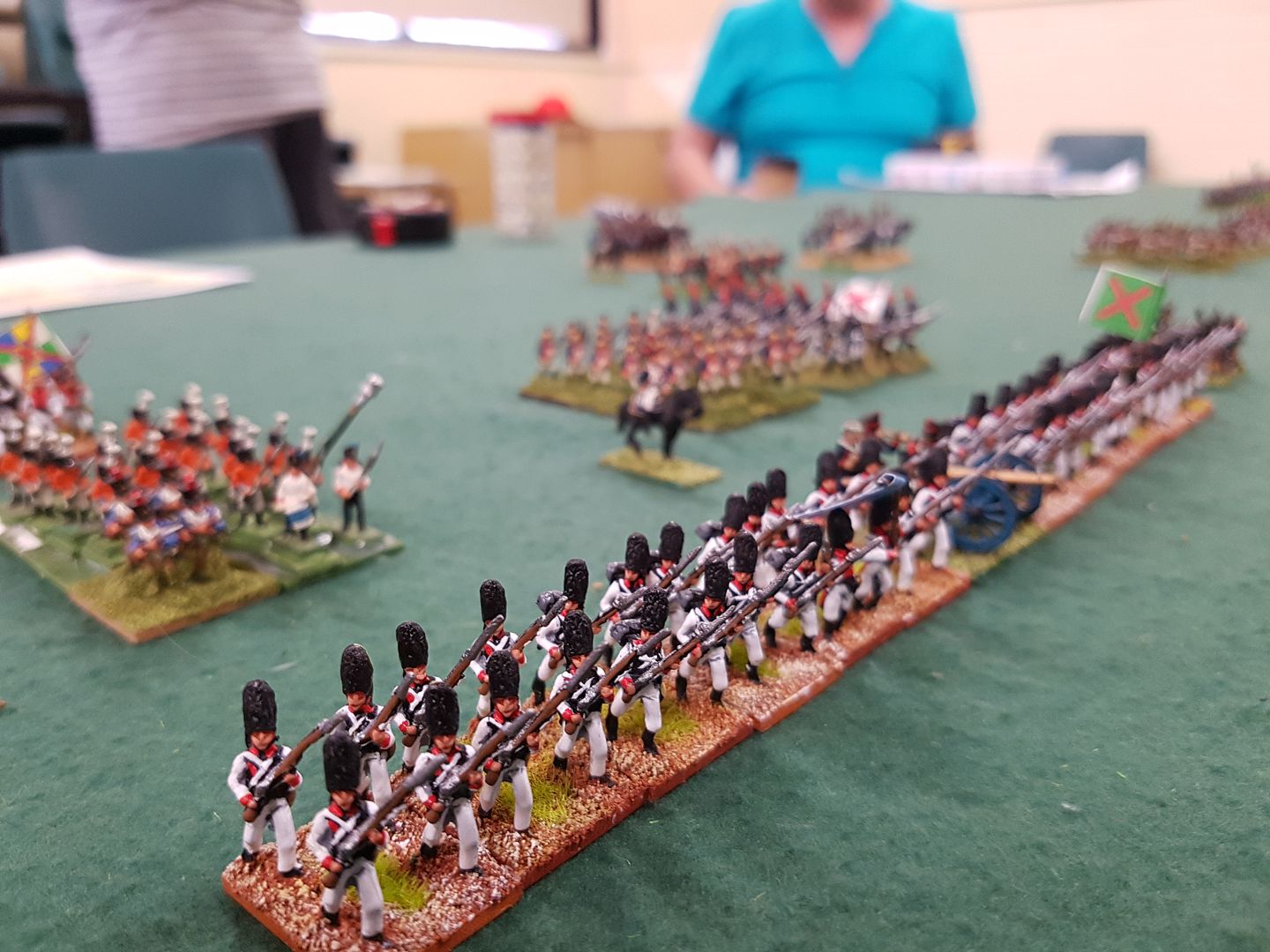 My personal command.
In the Centre and to my Left, things got hot and heavy pretty quickly.
The result in the end was that both the flanking divisions in that area had beaten themselves to a bloody pulp whislt the Royalist Centre was starting to push back my own. Time to stop blazing away at the enemy and to get stuck in.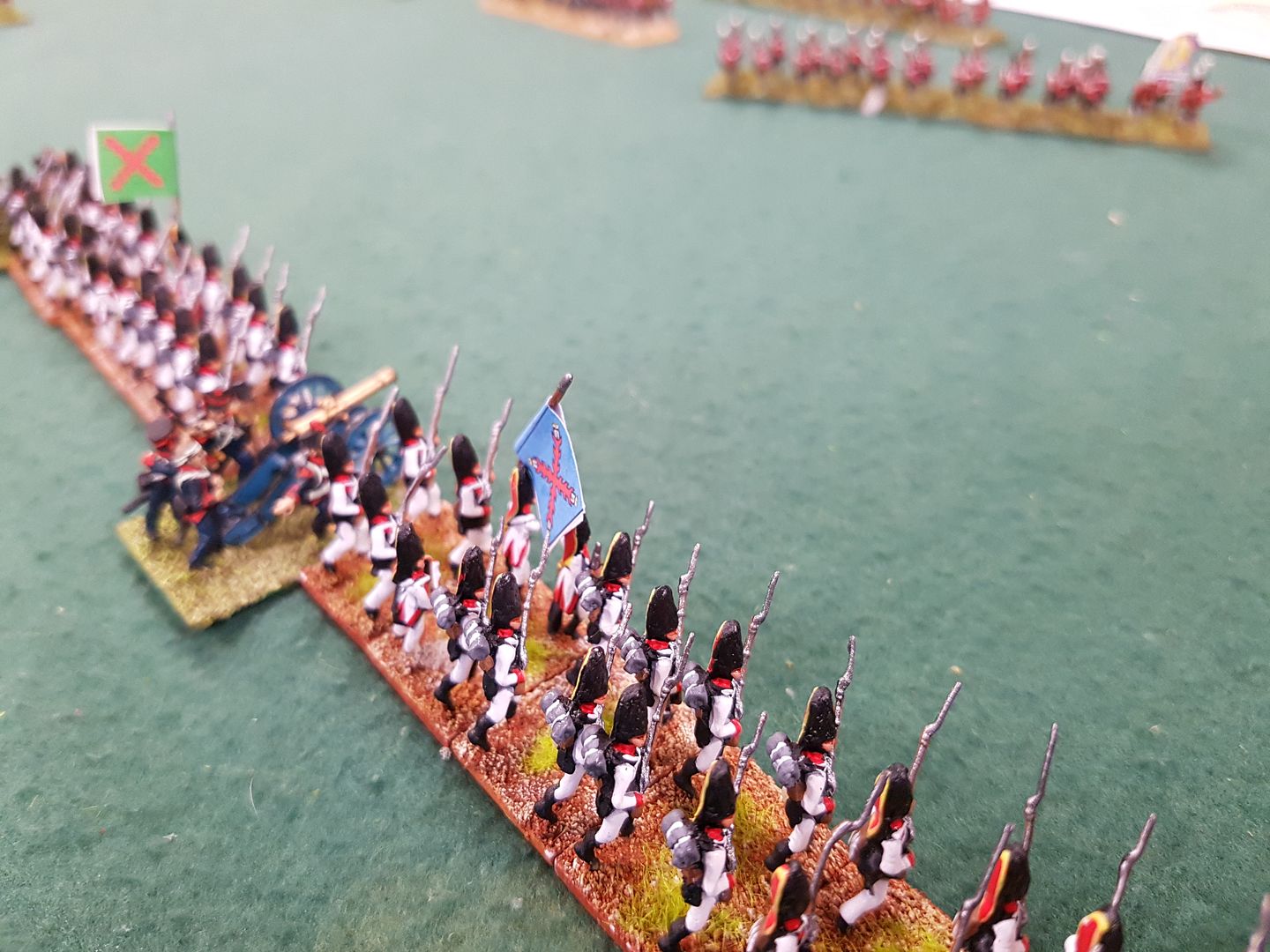 As pressure starts to mount on my front the Royalists shift their cavalry reserve to prop up their left flank.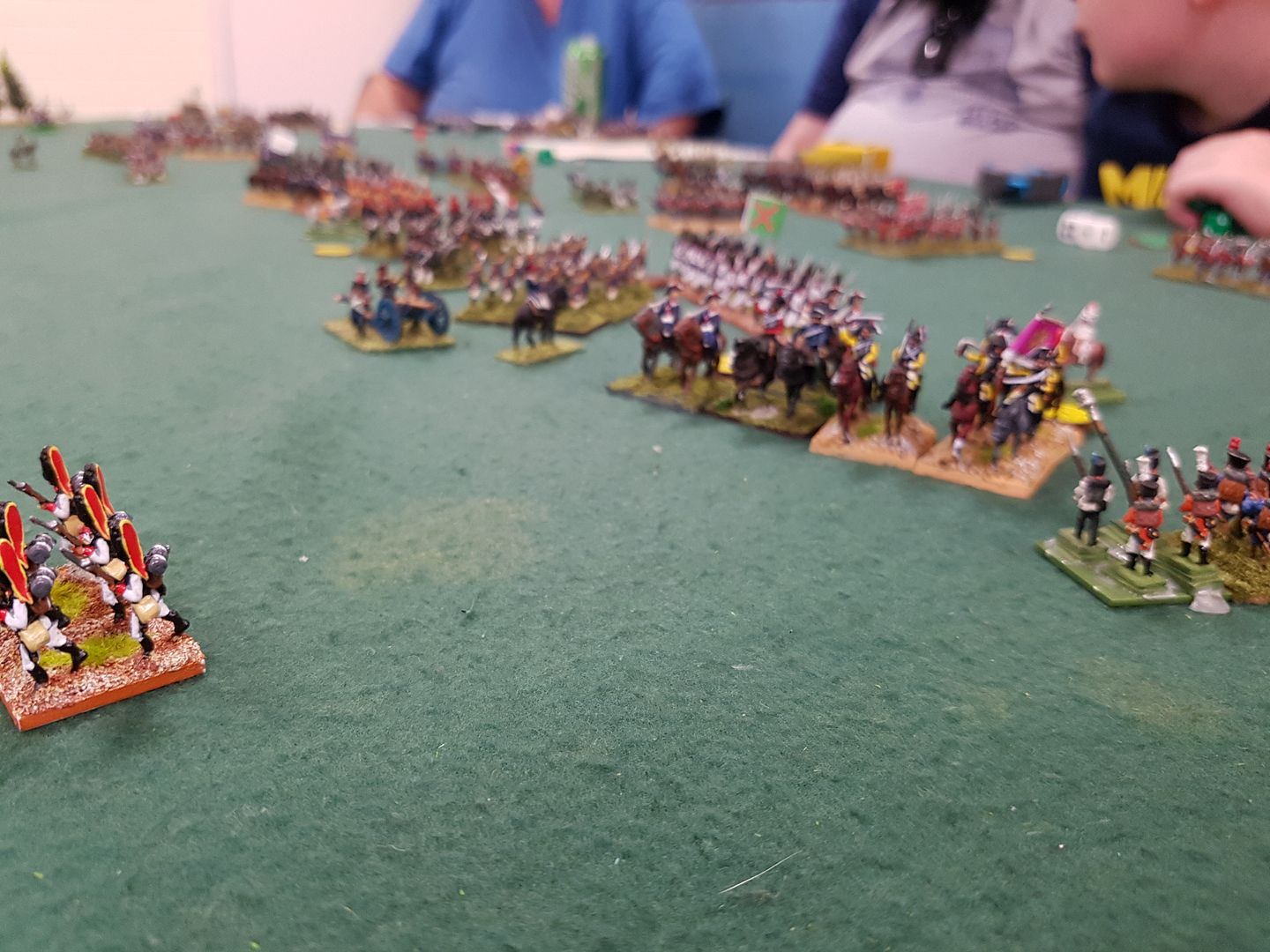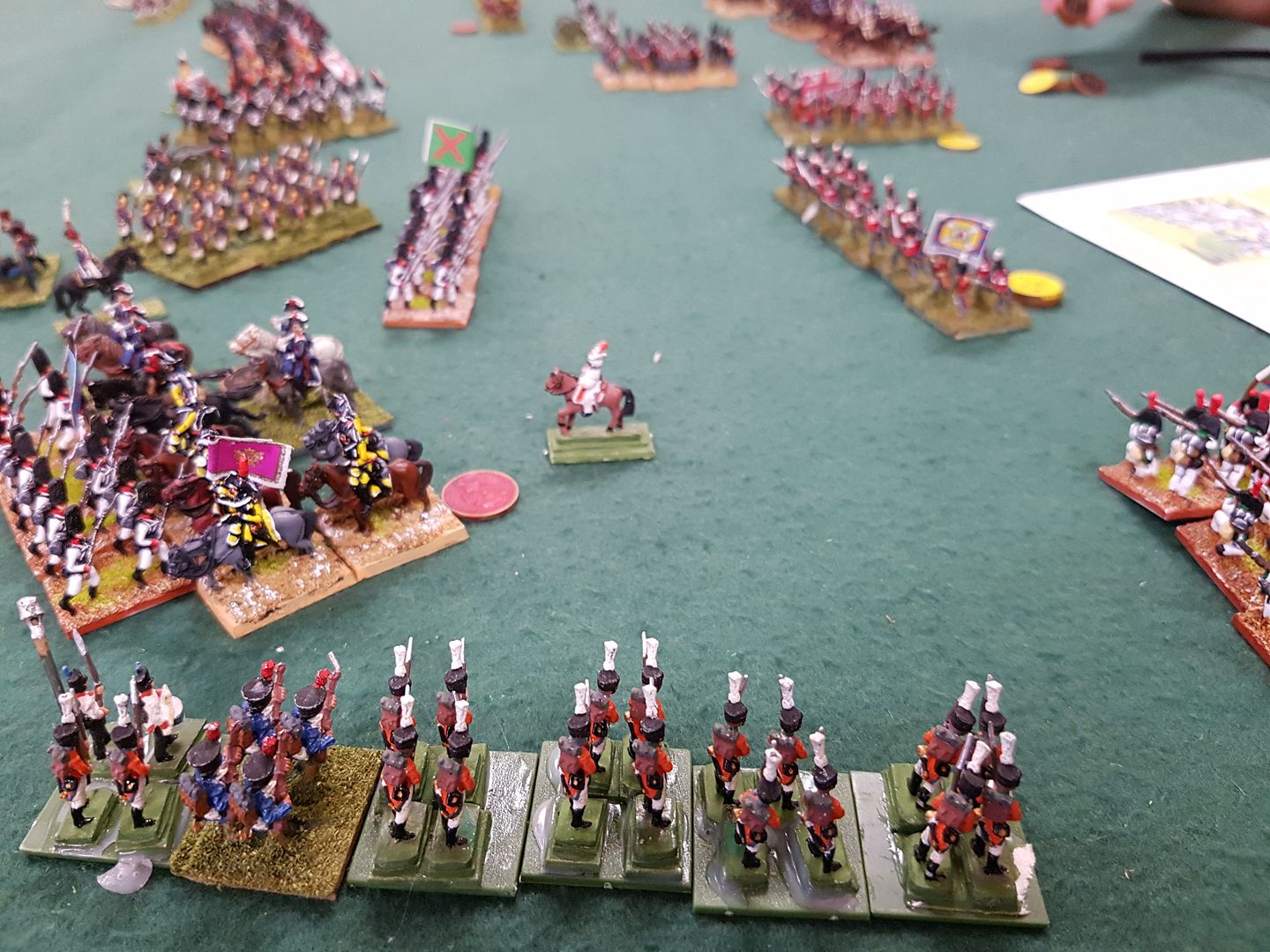 The cavalry chases off one the "British" battalions but despite being well behind my lines, does little further damage. There was now a gap which allowed my own cavalry, deployed between my infantry and the Rebel Centre division, to intervene overrunning artillery and forcing nervous infantry in square where they made better targets for my guns and muskets. It also allowed two of my battalions to outflank to enemy line.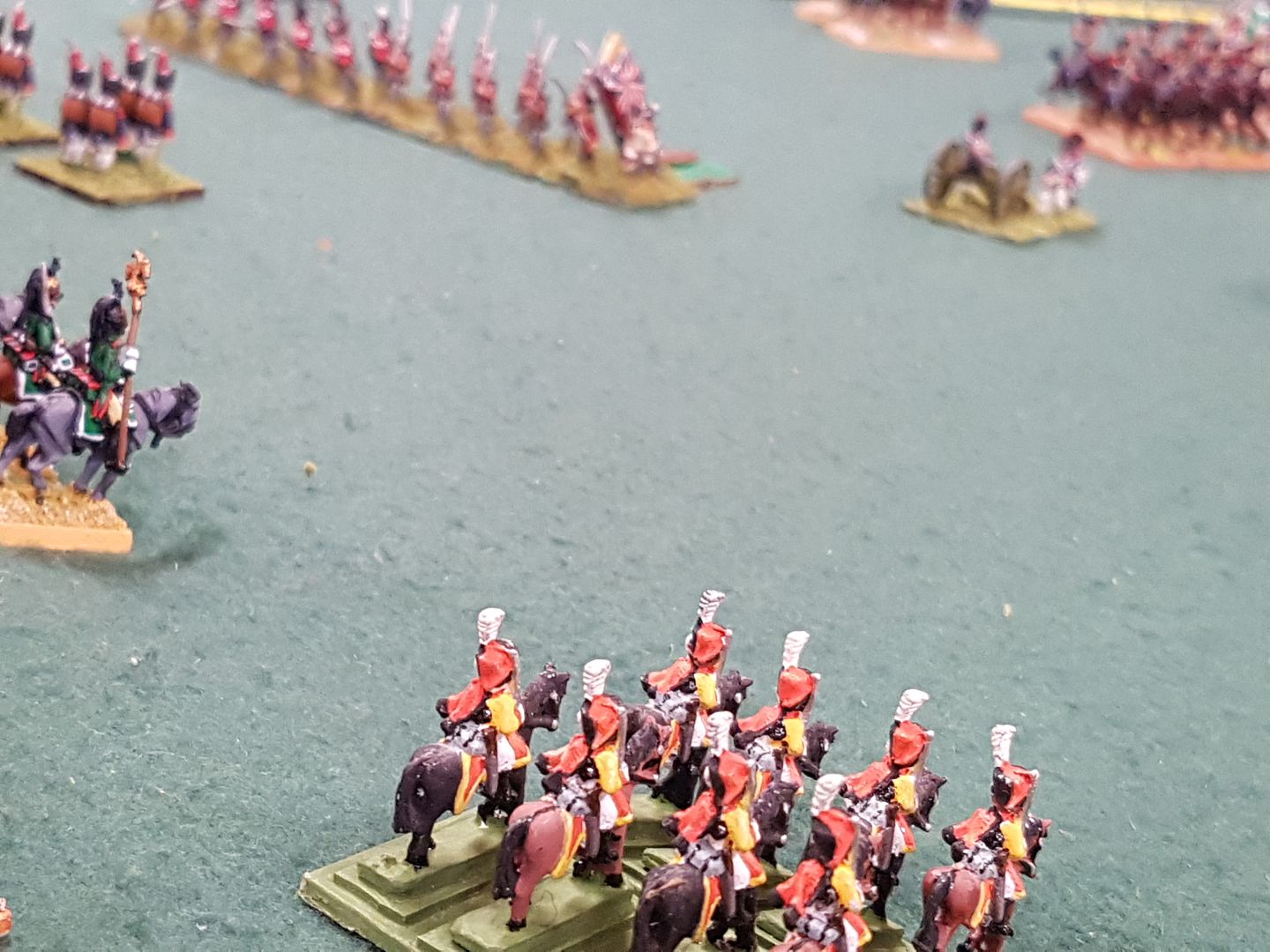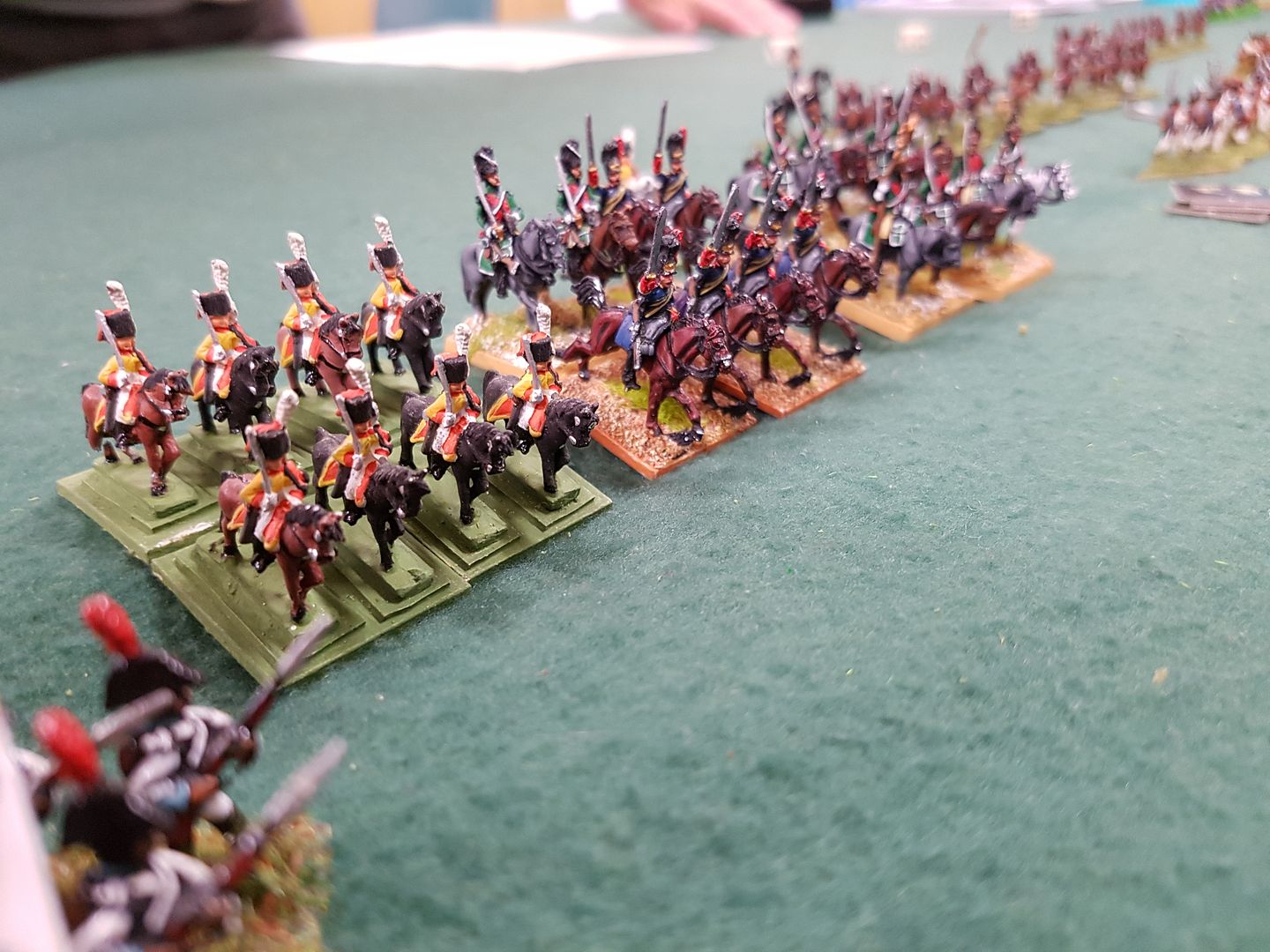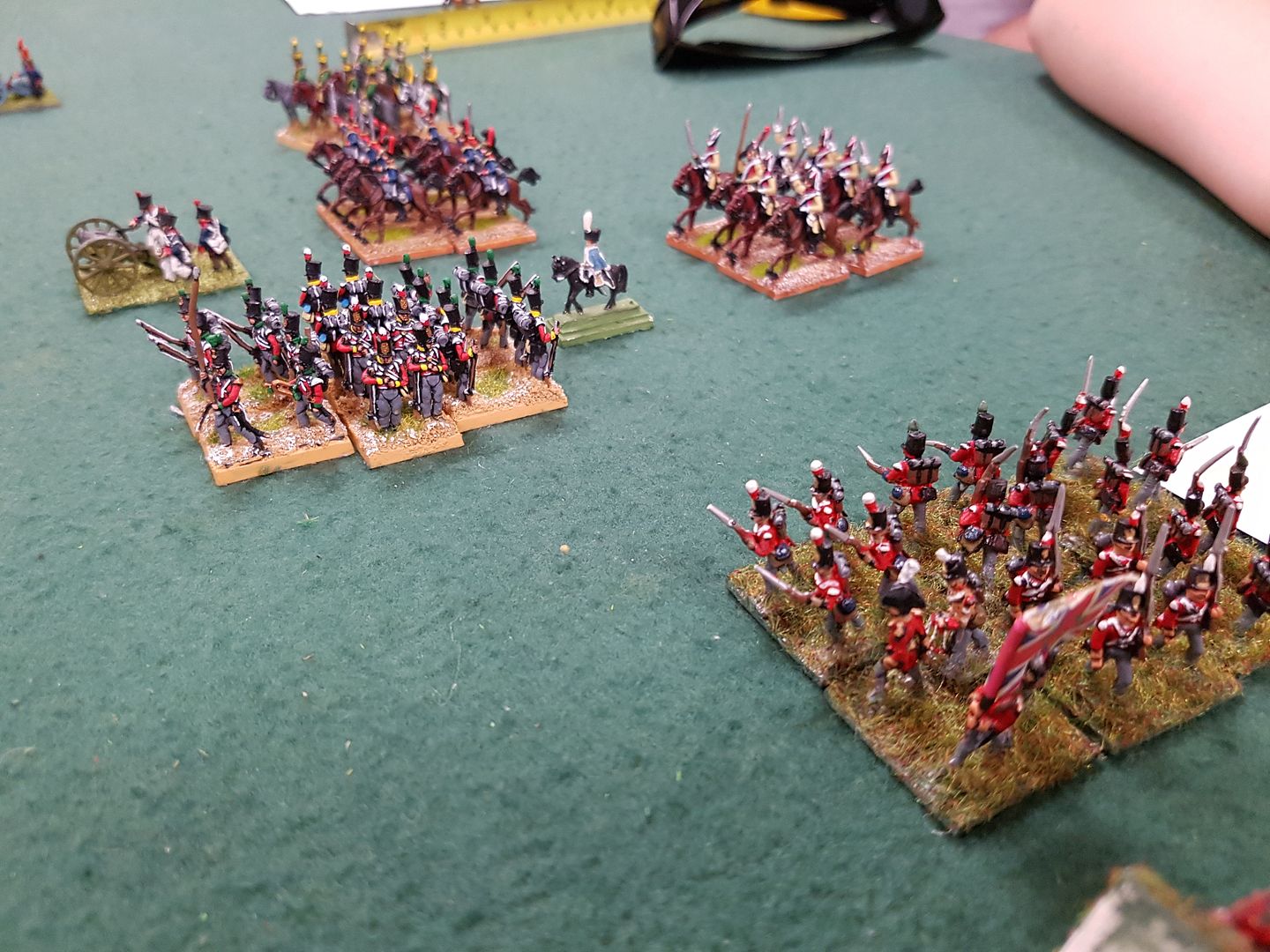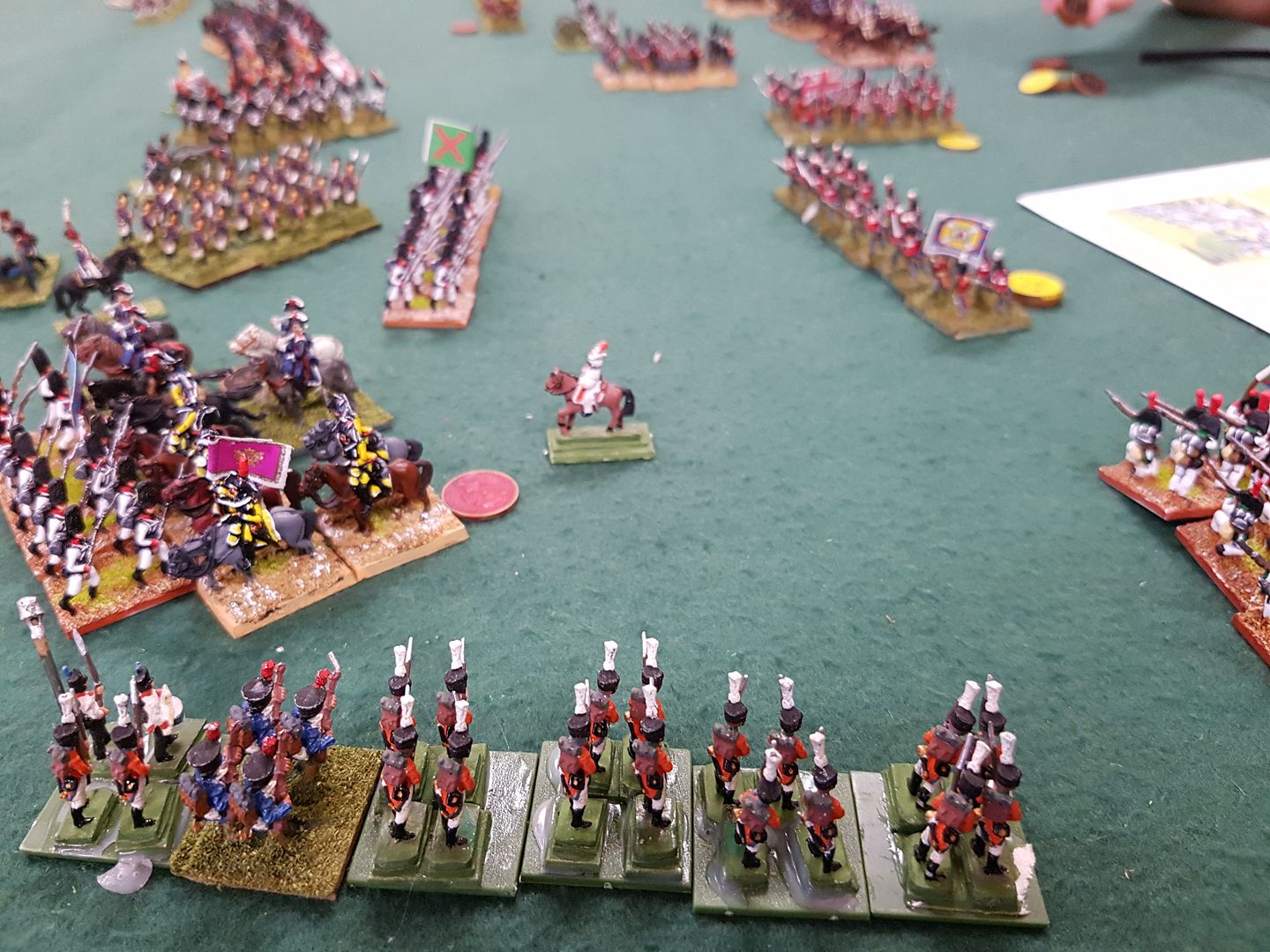 The pressure became too much and the Royalist Left began to collapse just as their Centre looked like it might gain a clear advantage.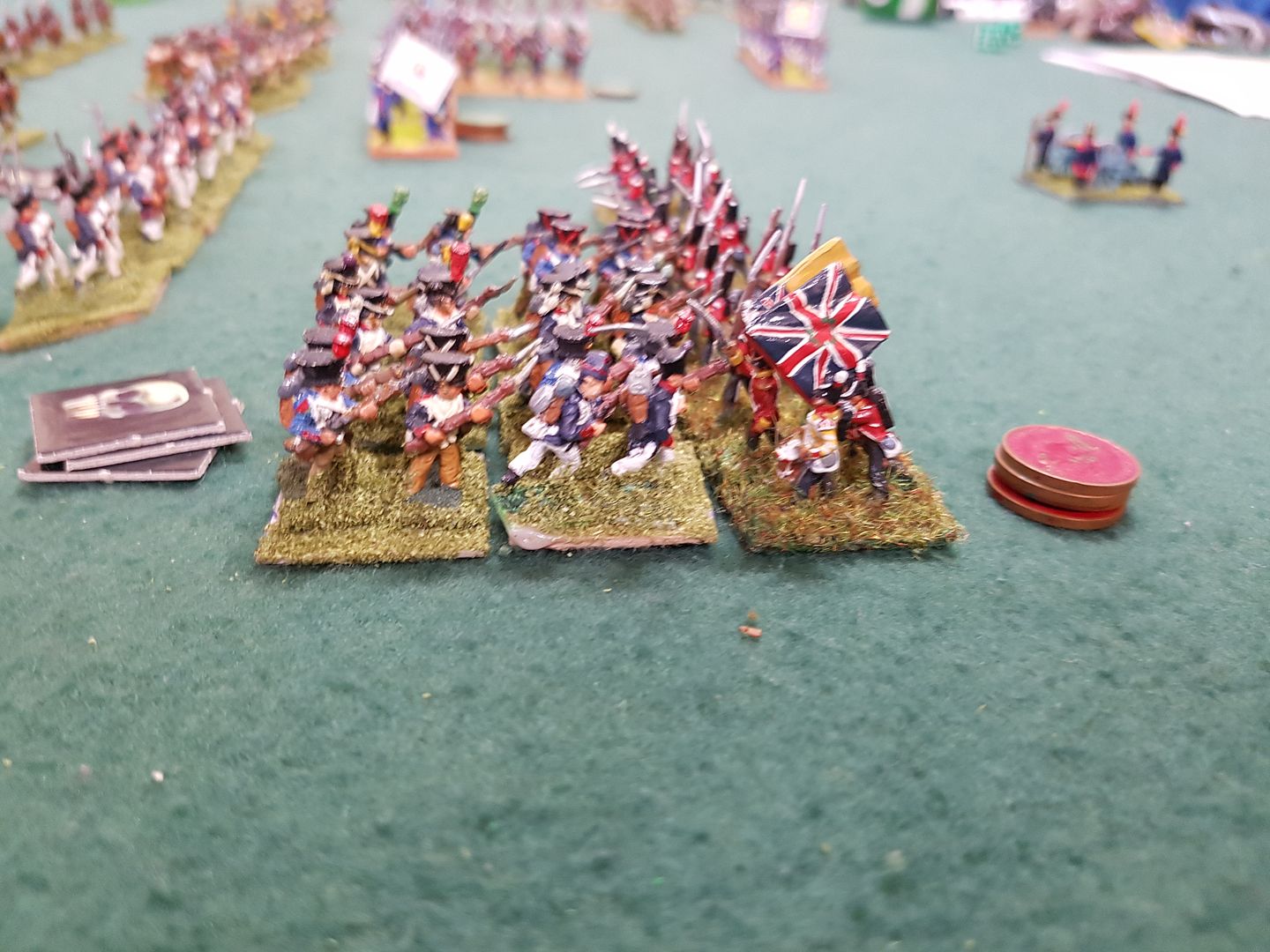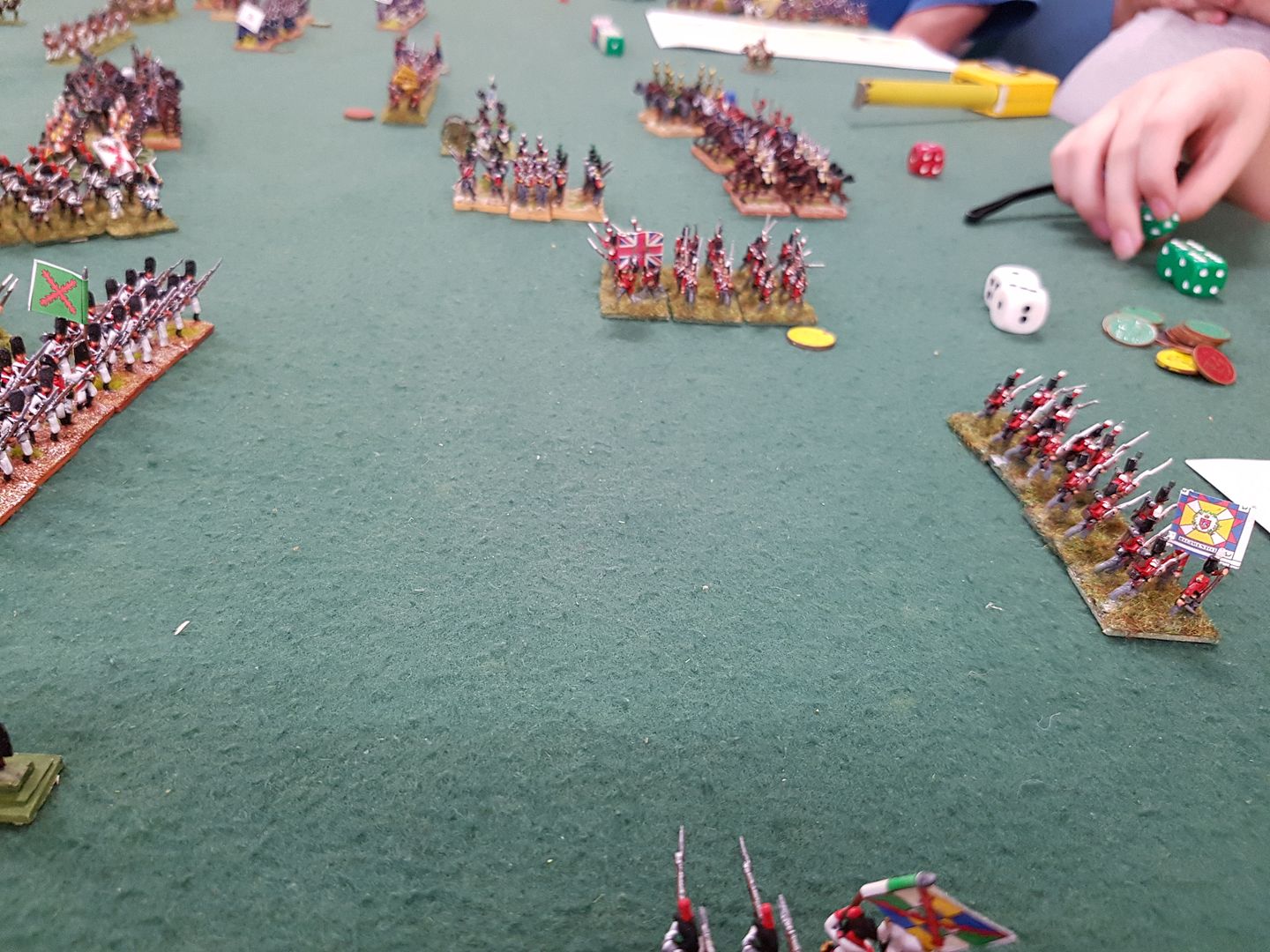 All in all and excellent game and all the participants should be thanked for their efforts.