I'm catching up on some posting while I wait for paint to dry.
This battle was a refight of the Battle of Carabobo in South America as part of their Wars of Independence. I took the role of Simon Bolivar commandng the rebels whilst Rick took on the Royalists/Loyalists. This was fought back in December at the Penrith Wargames Society in the local PCYC.
All the figures are from Rick's 15mm collection and we were using the "Rank and File" rules which we are still getting used to.
Deployment.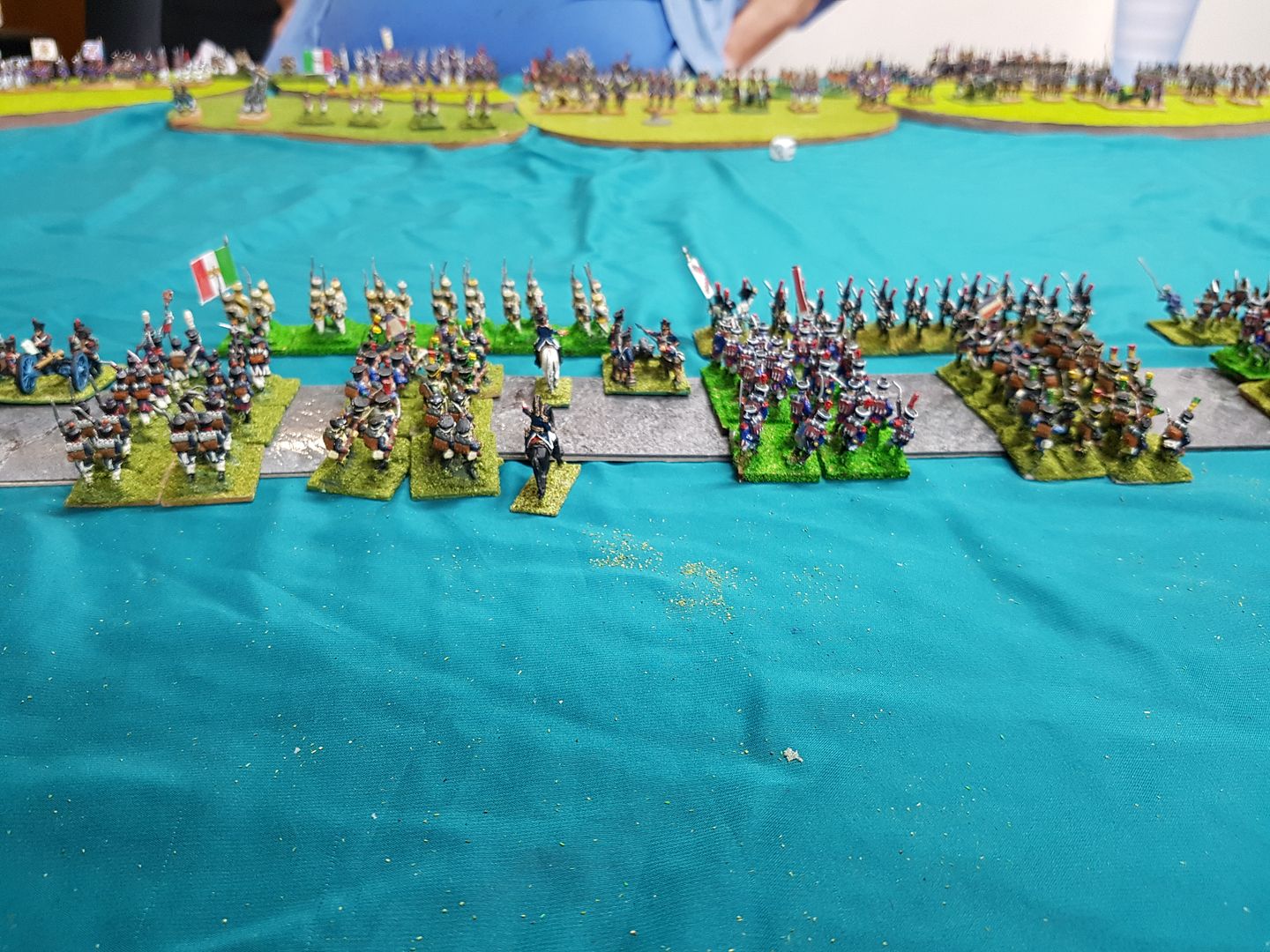 Centre Division of the Rebel line. Royalists were on a ridge line.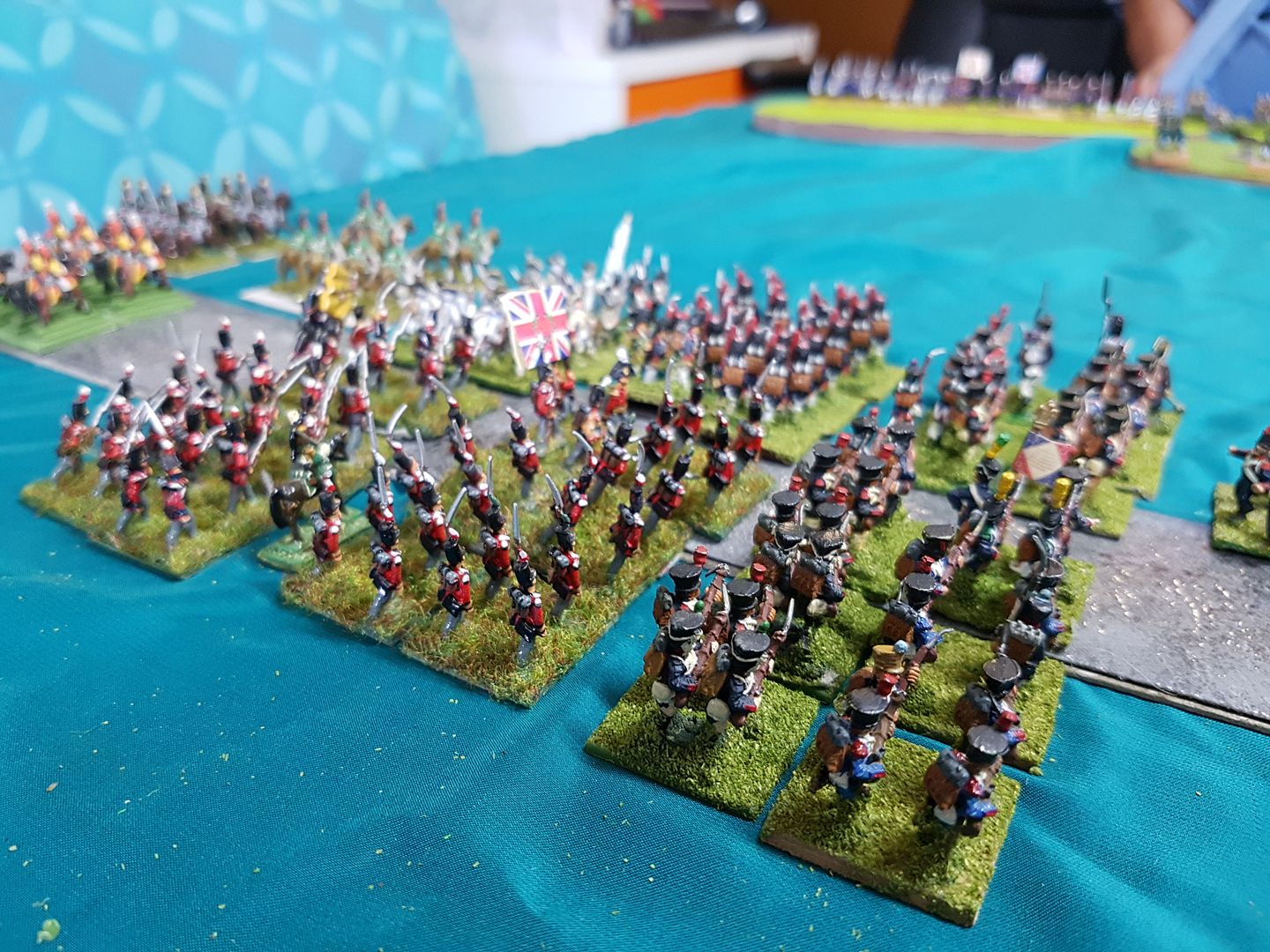 Rebel left.
Rebel right.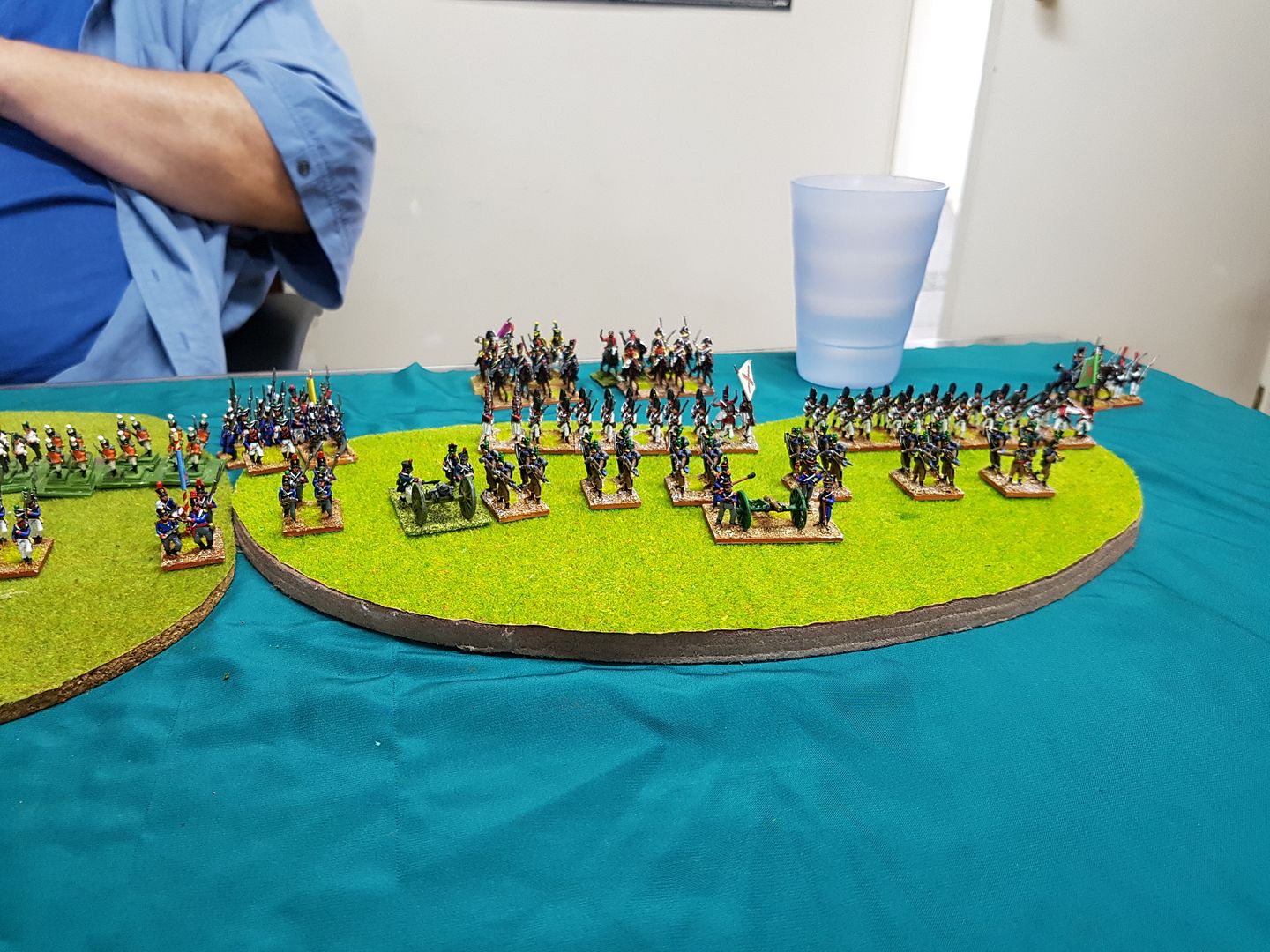 Royalists left.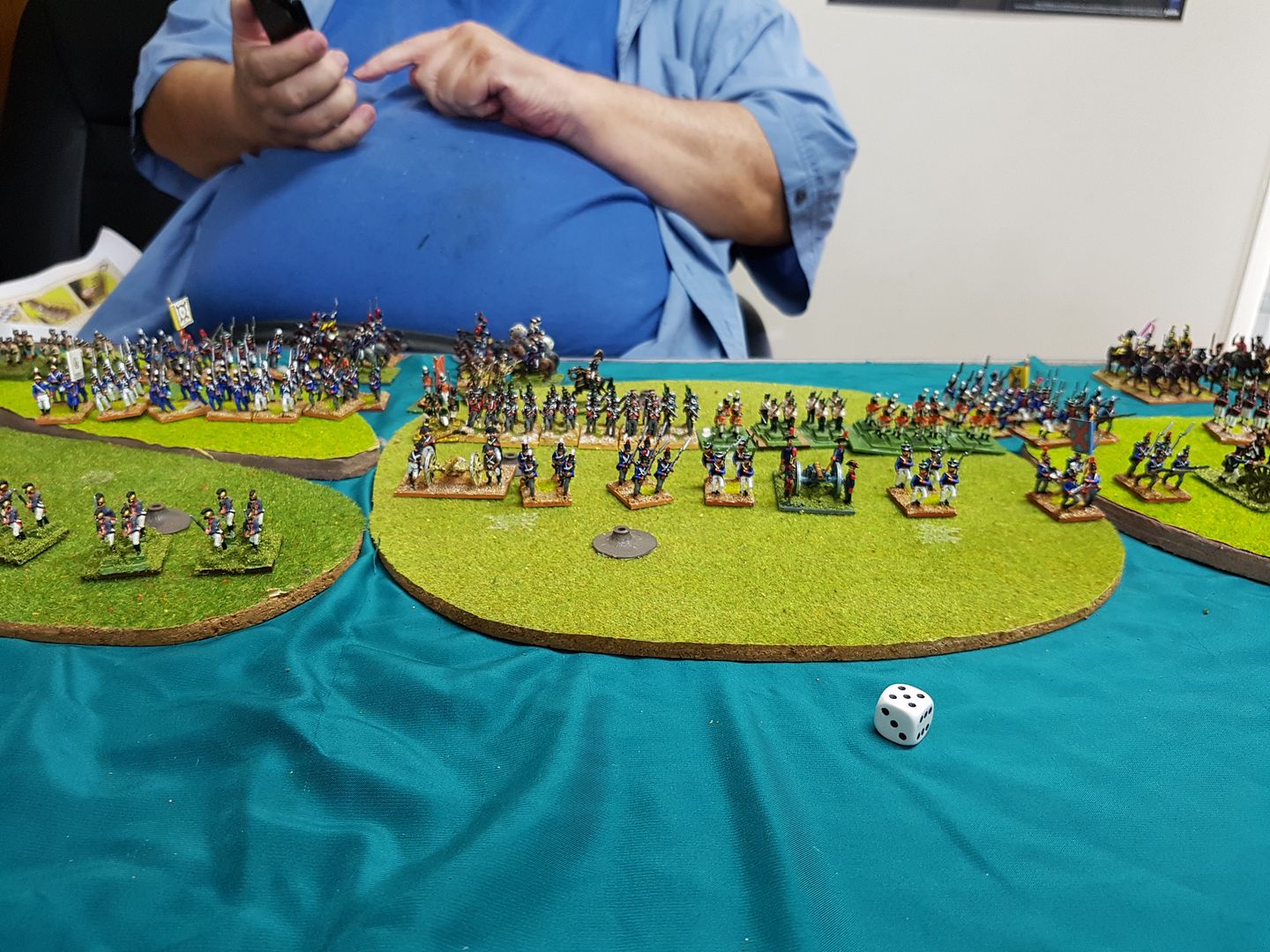 Royalist centre.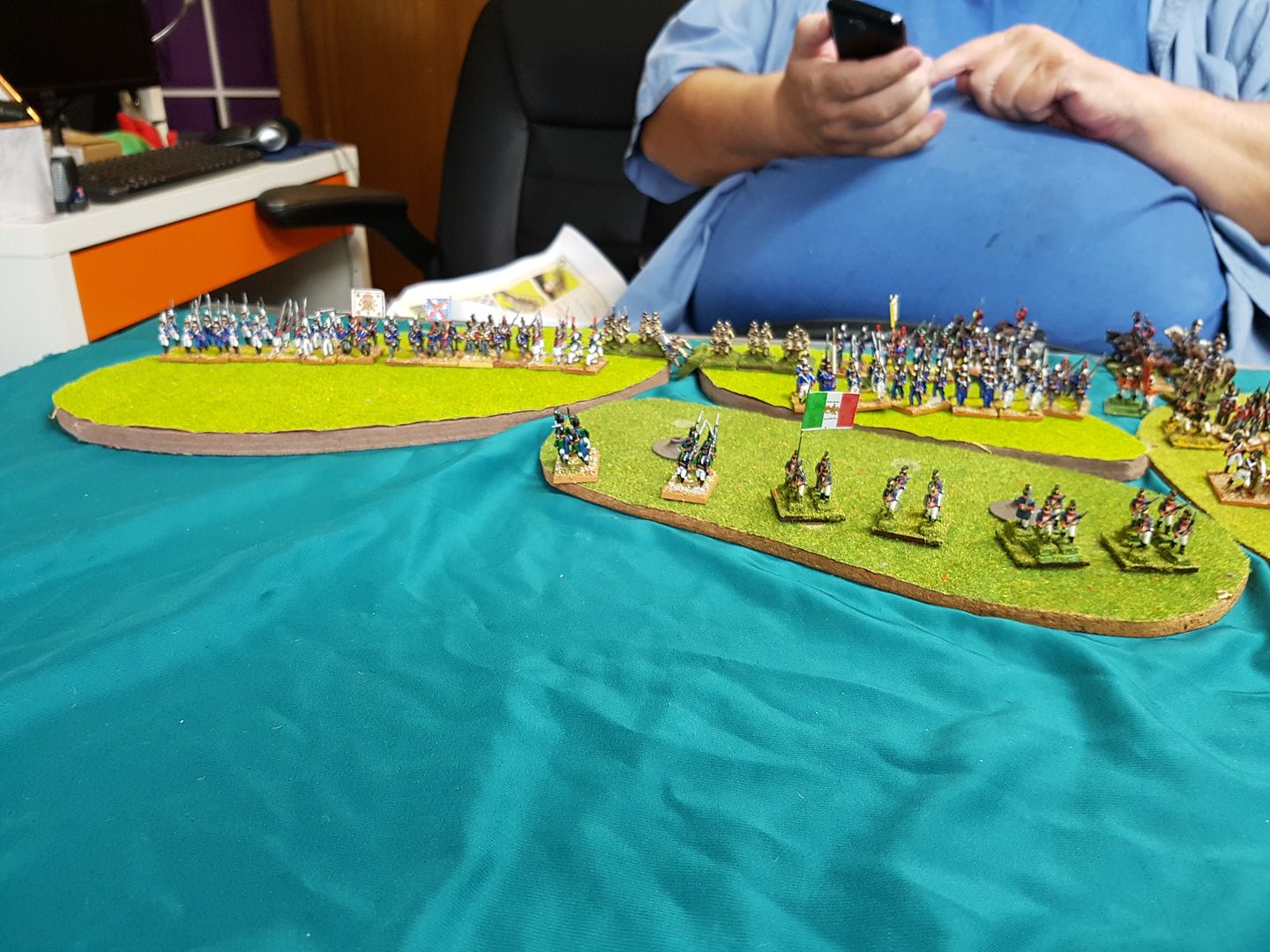 Royalist right.
With only artillery and skirmishers visible to me I really had no choice but to close and get over the crest of the ridge. I went with a very unsophisticated plan of forming into column and charging ahead.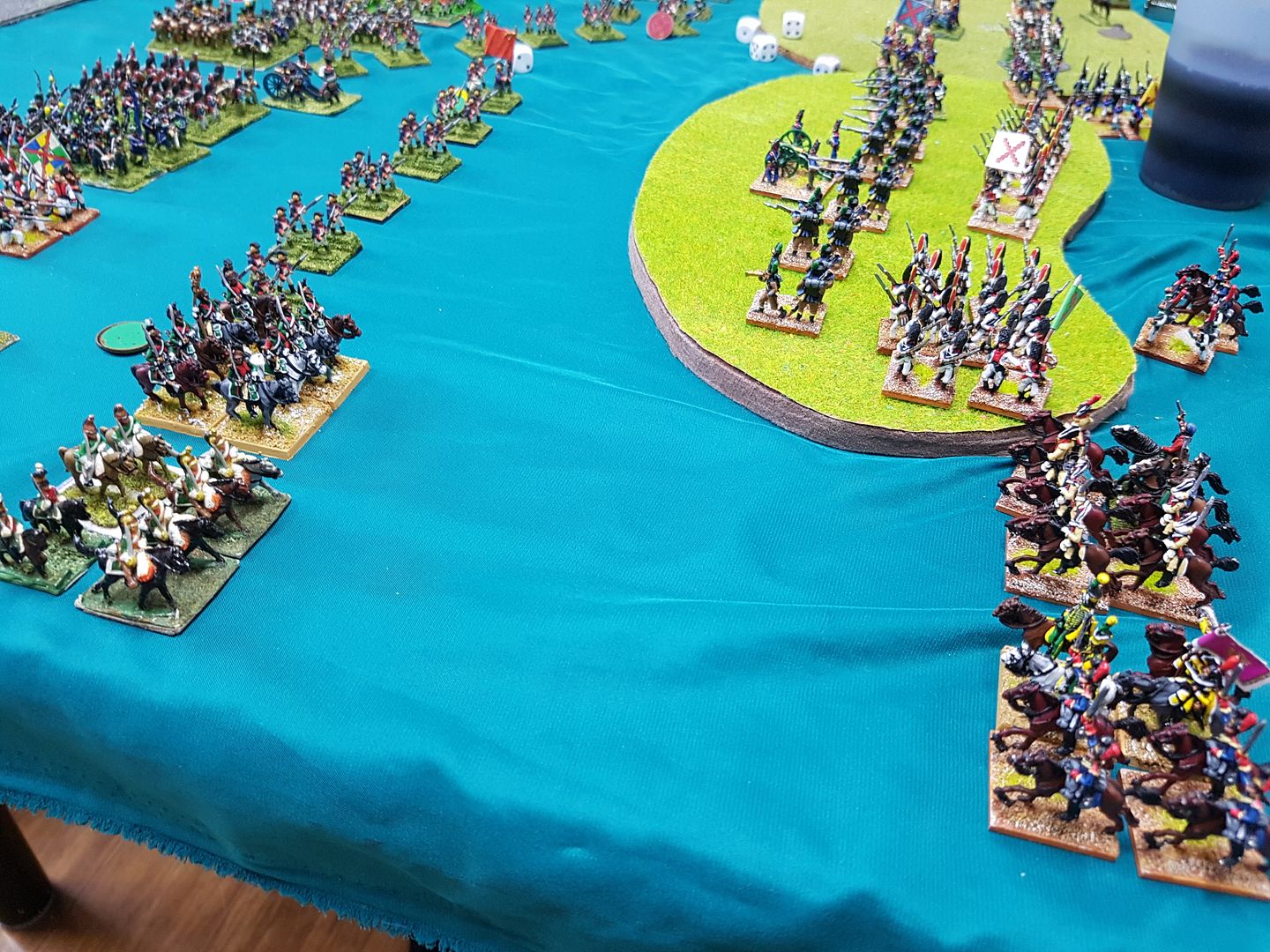 Pending cavalry clash on the Rebel right.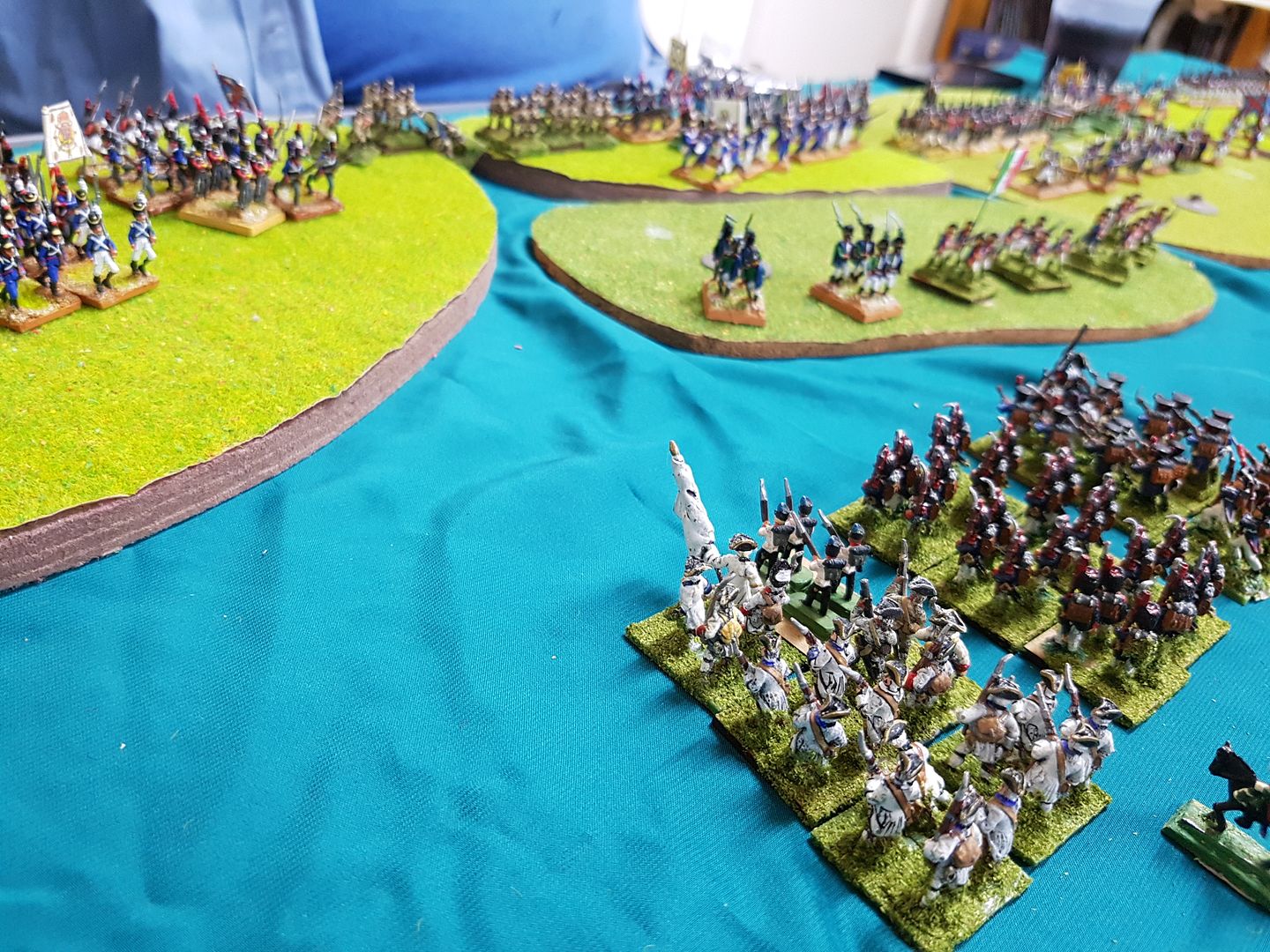 The left closes.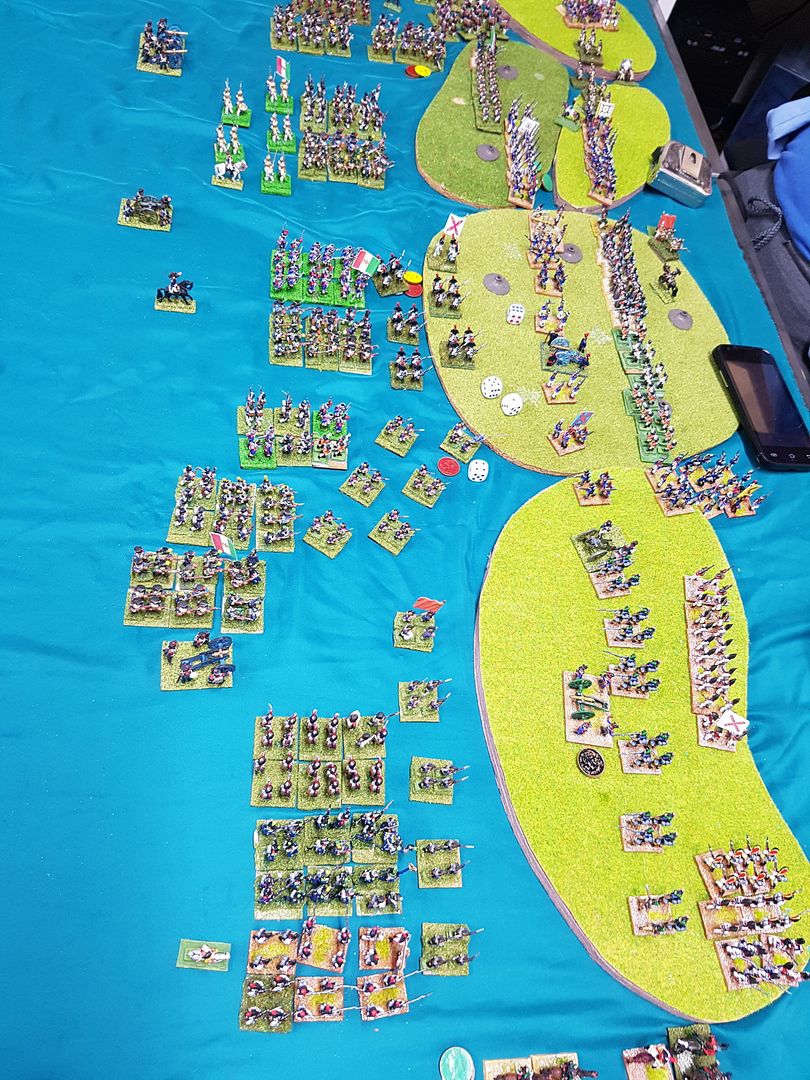 The Rebels reach the base of the ridge.
I was able to clear the skirmishers off the ridge the artillery had taken a heavy toll. The cavalry battle wasn't going my way.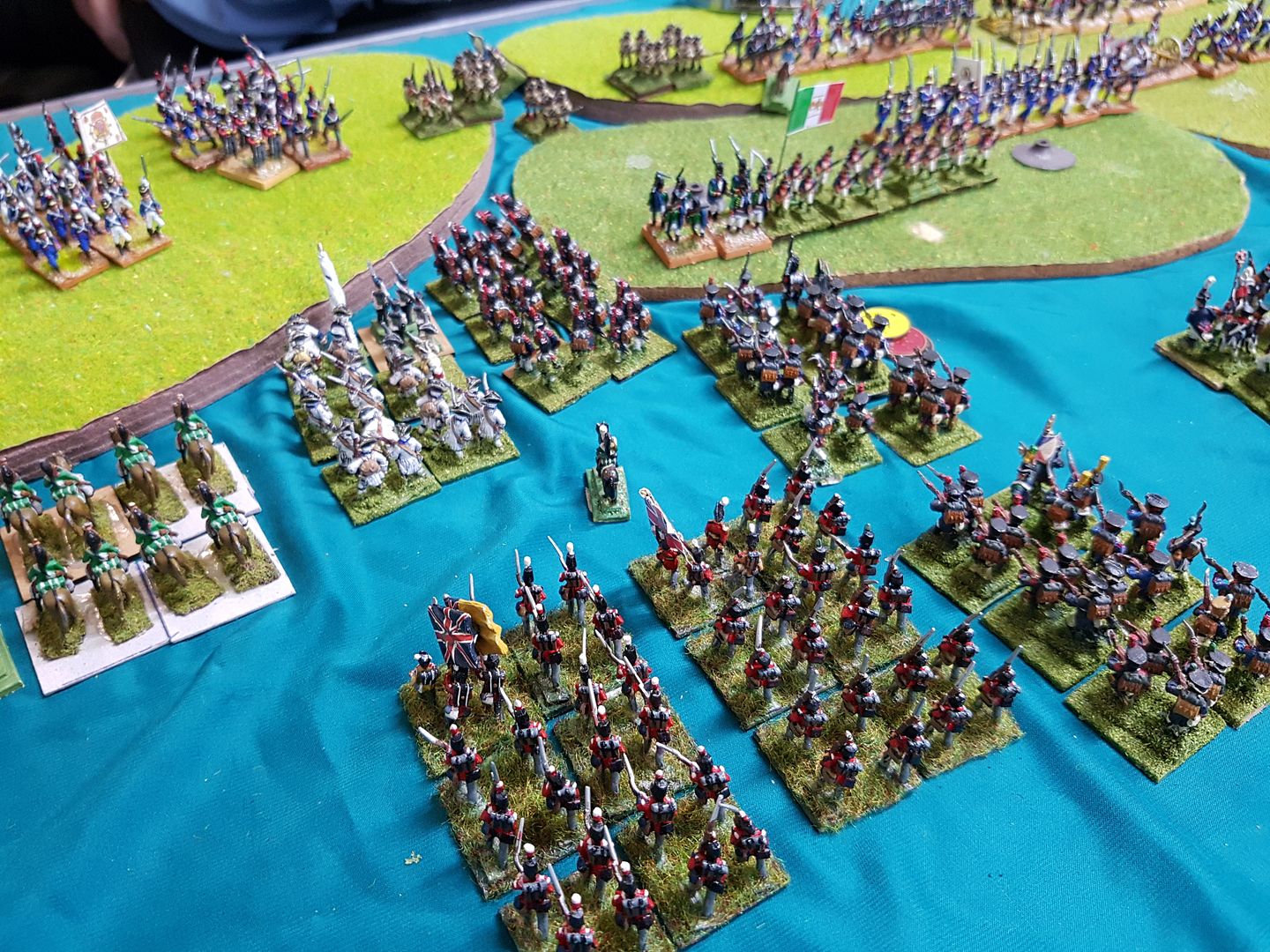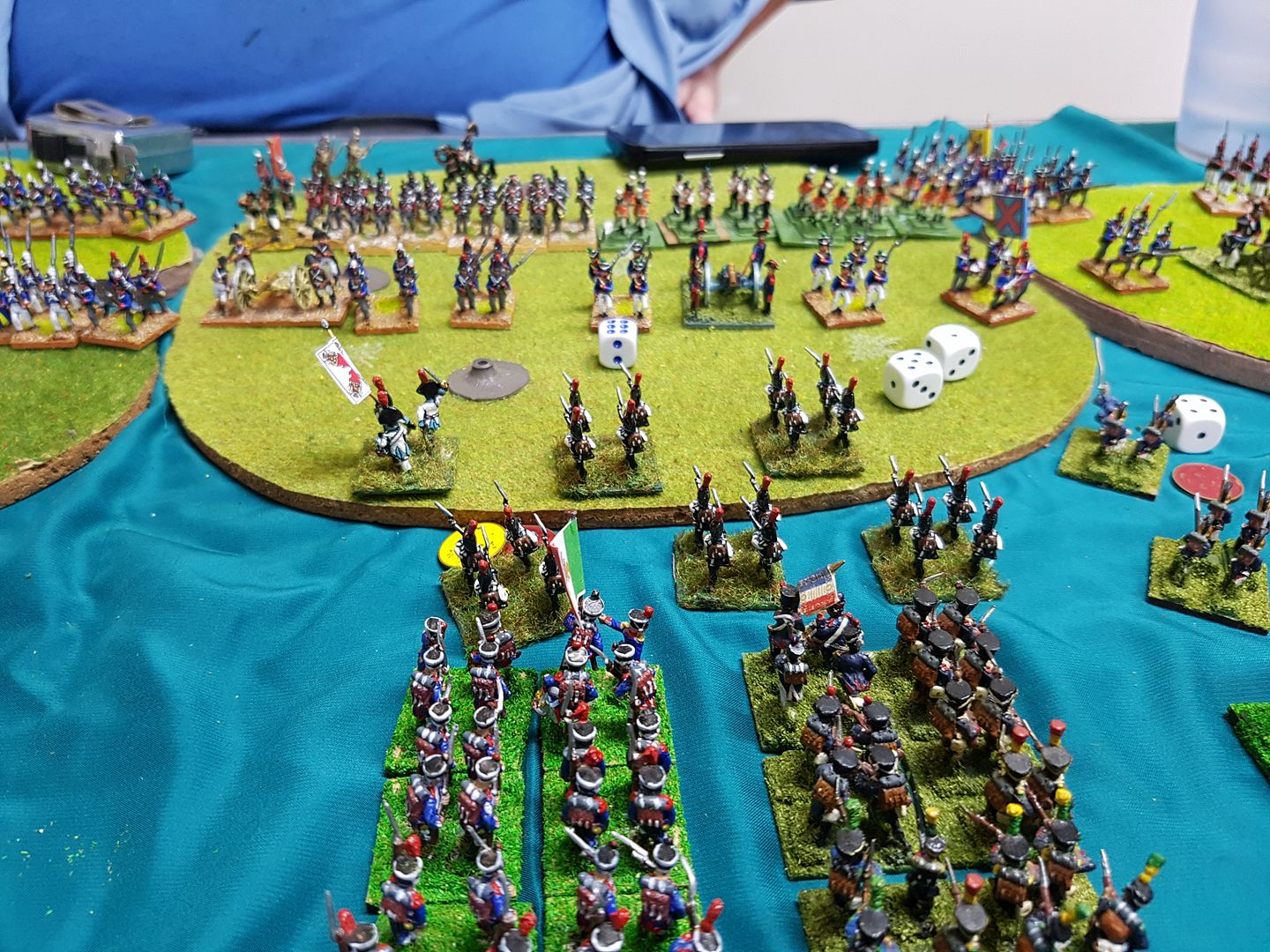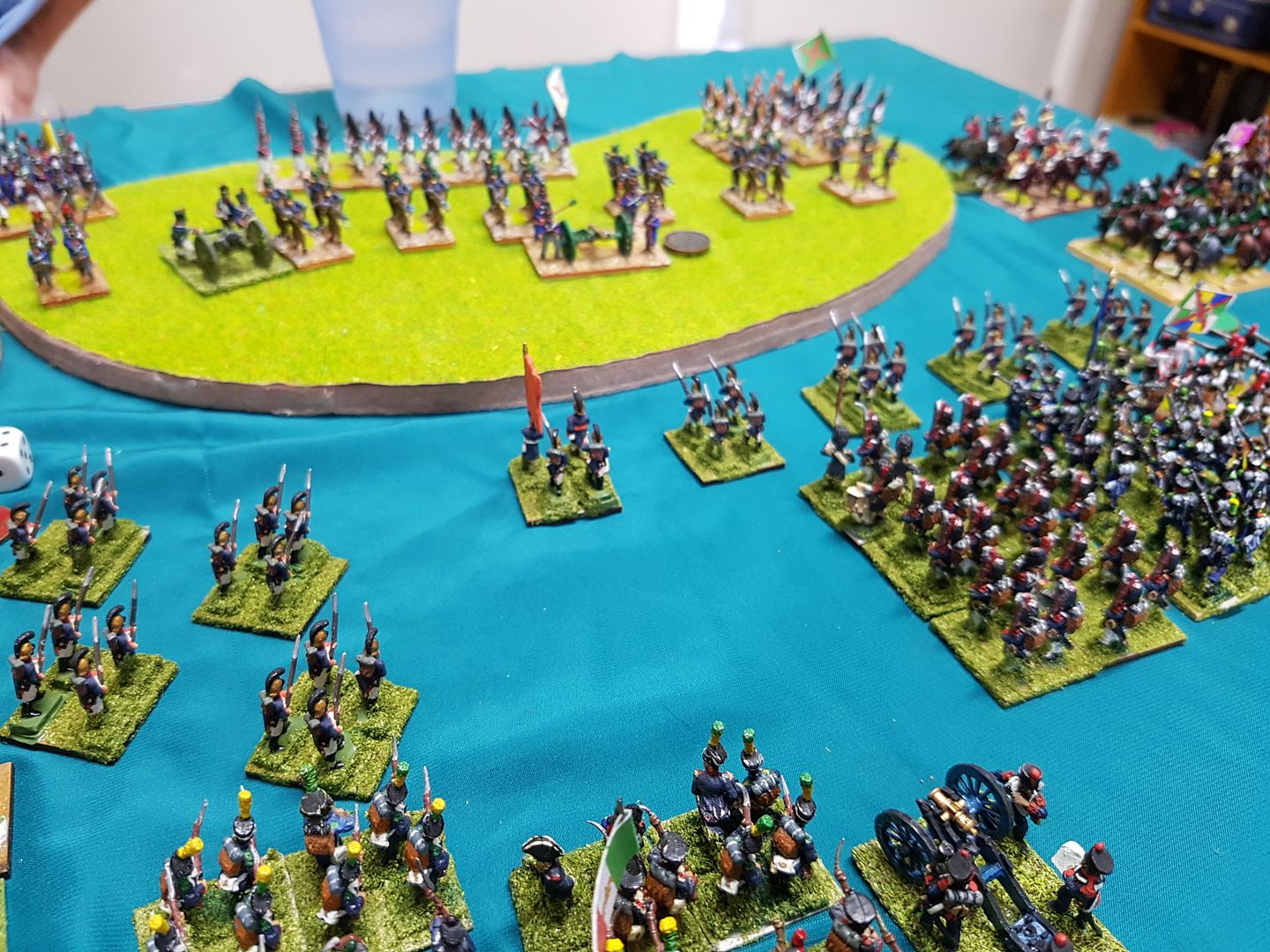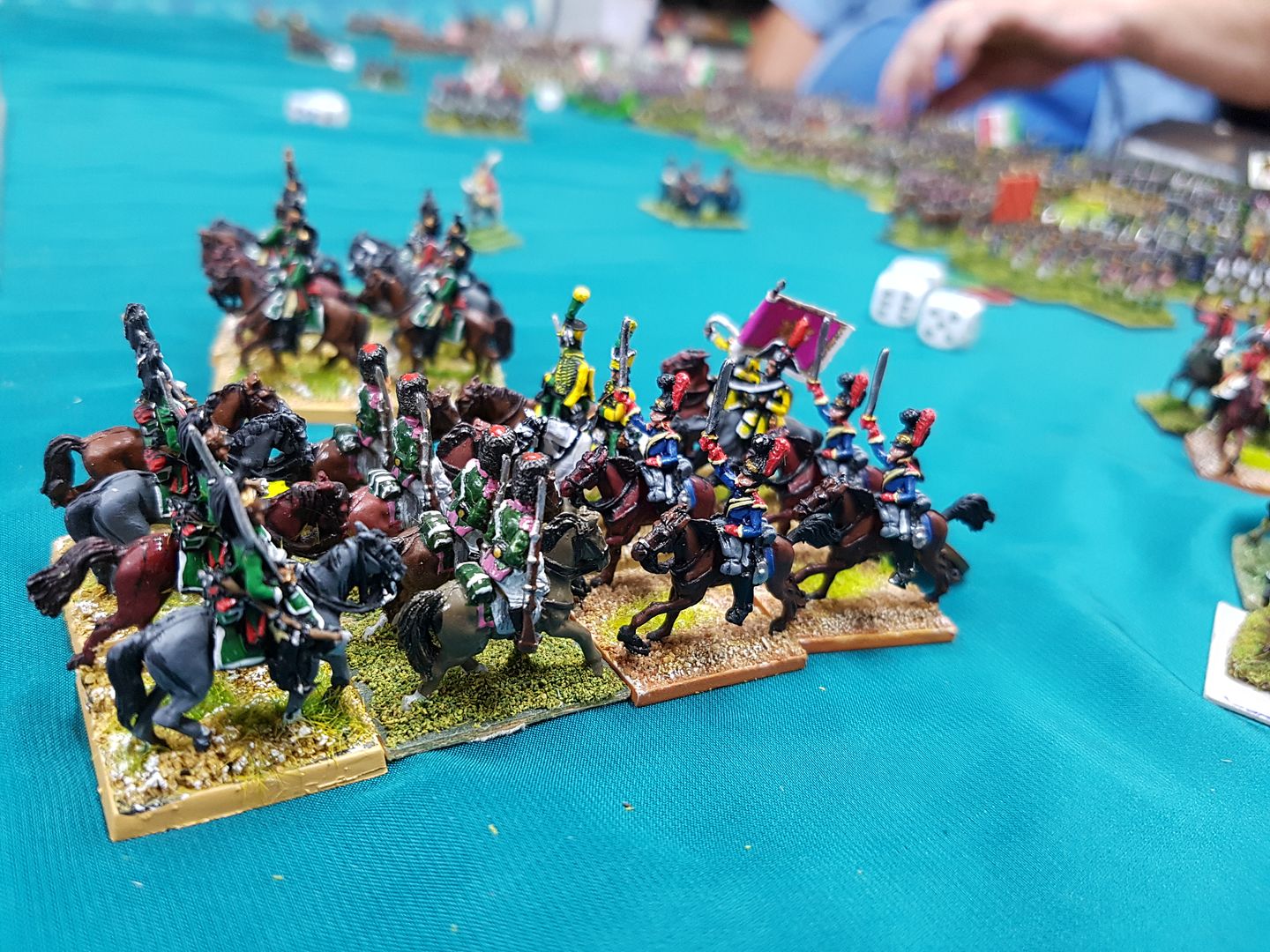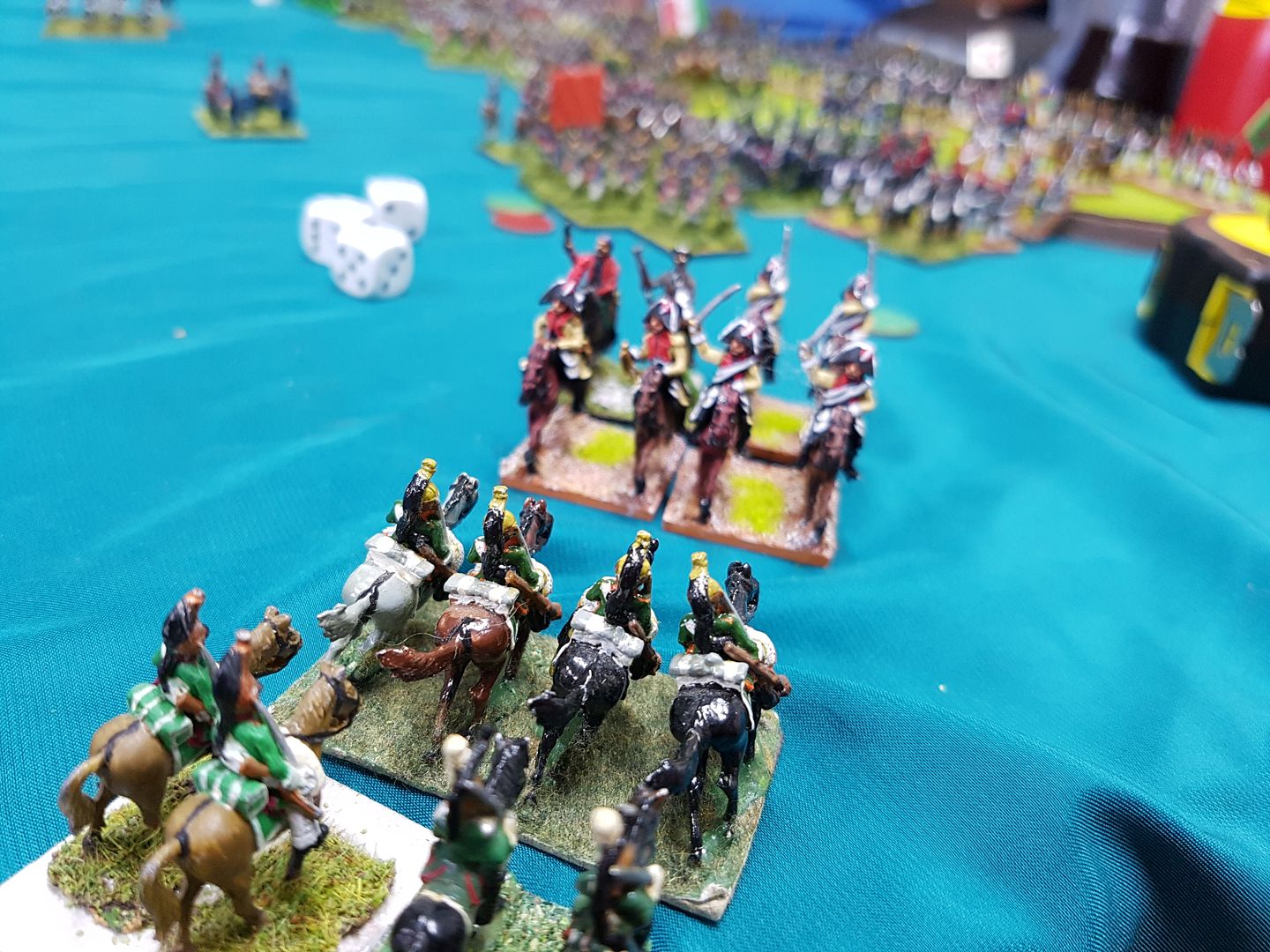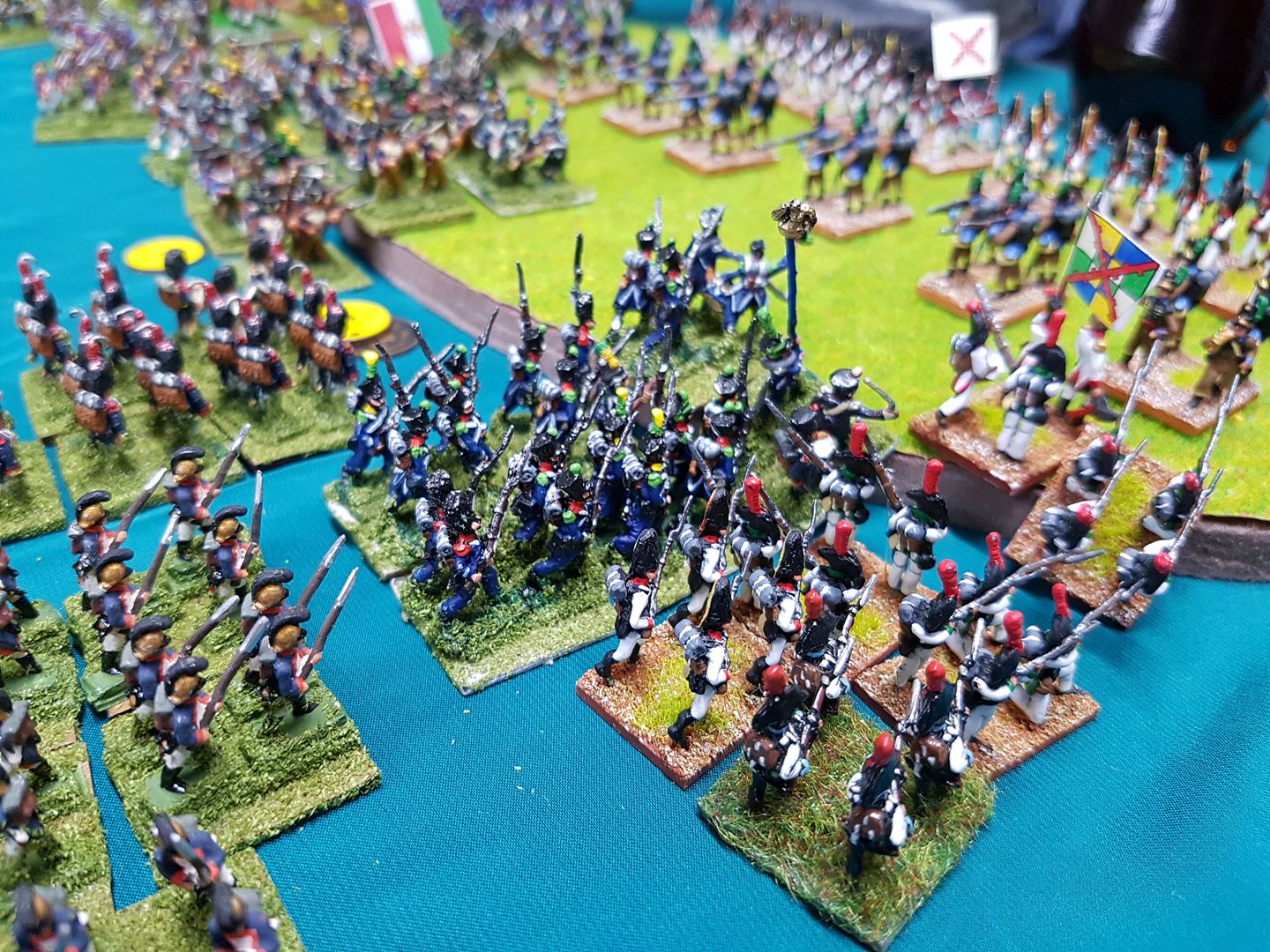 The Highwater mark of the Battle. It's own Pickett's Charge. The British Legion charge up the ridge but are driven back (@#@ dice)!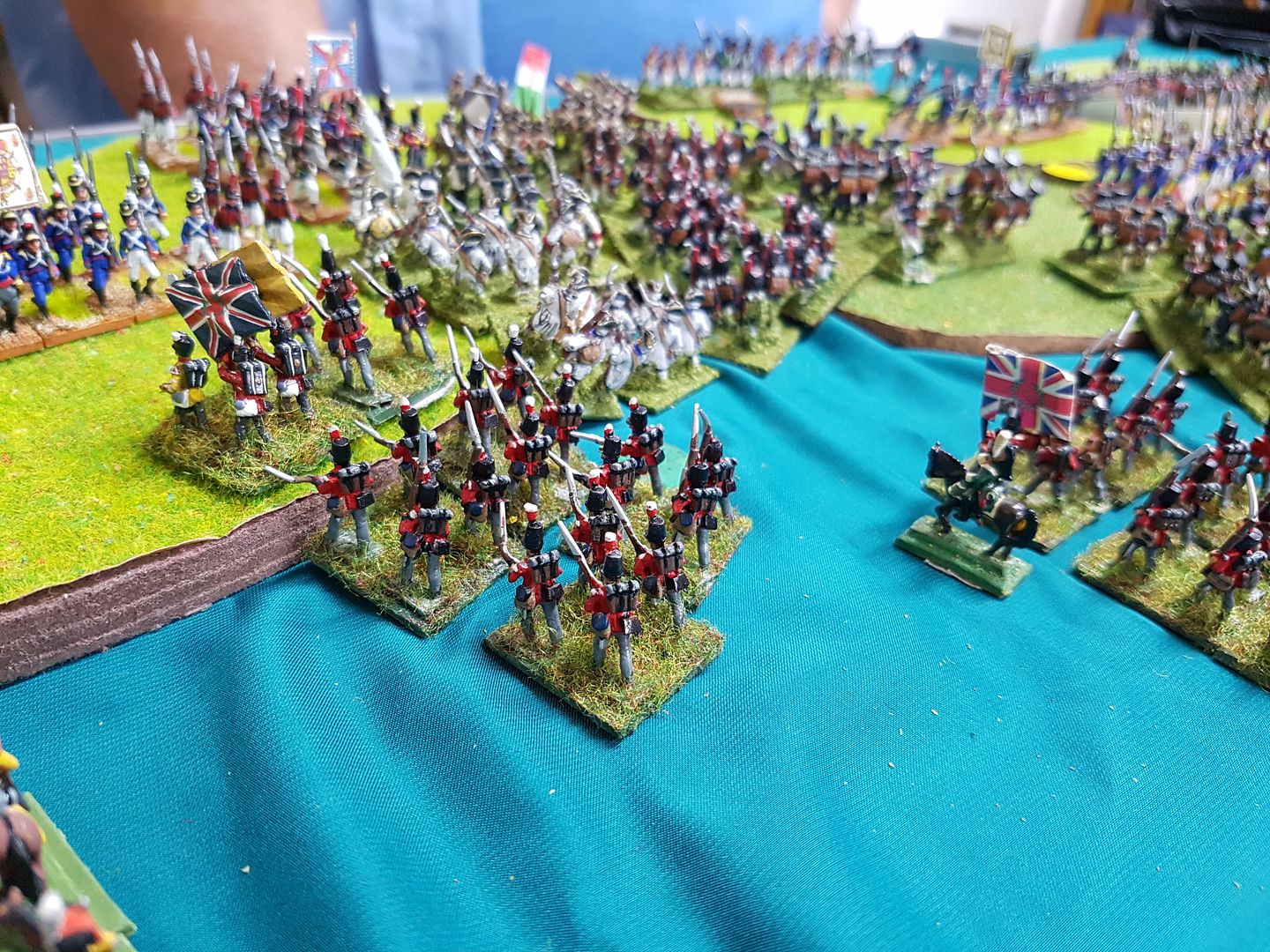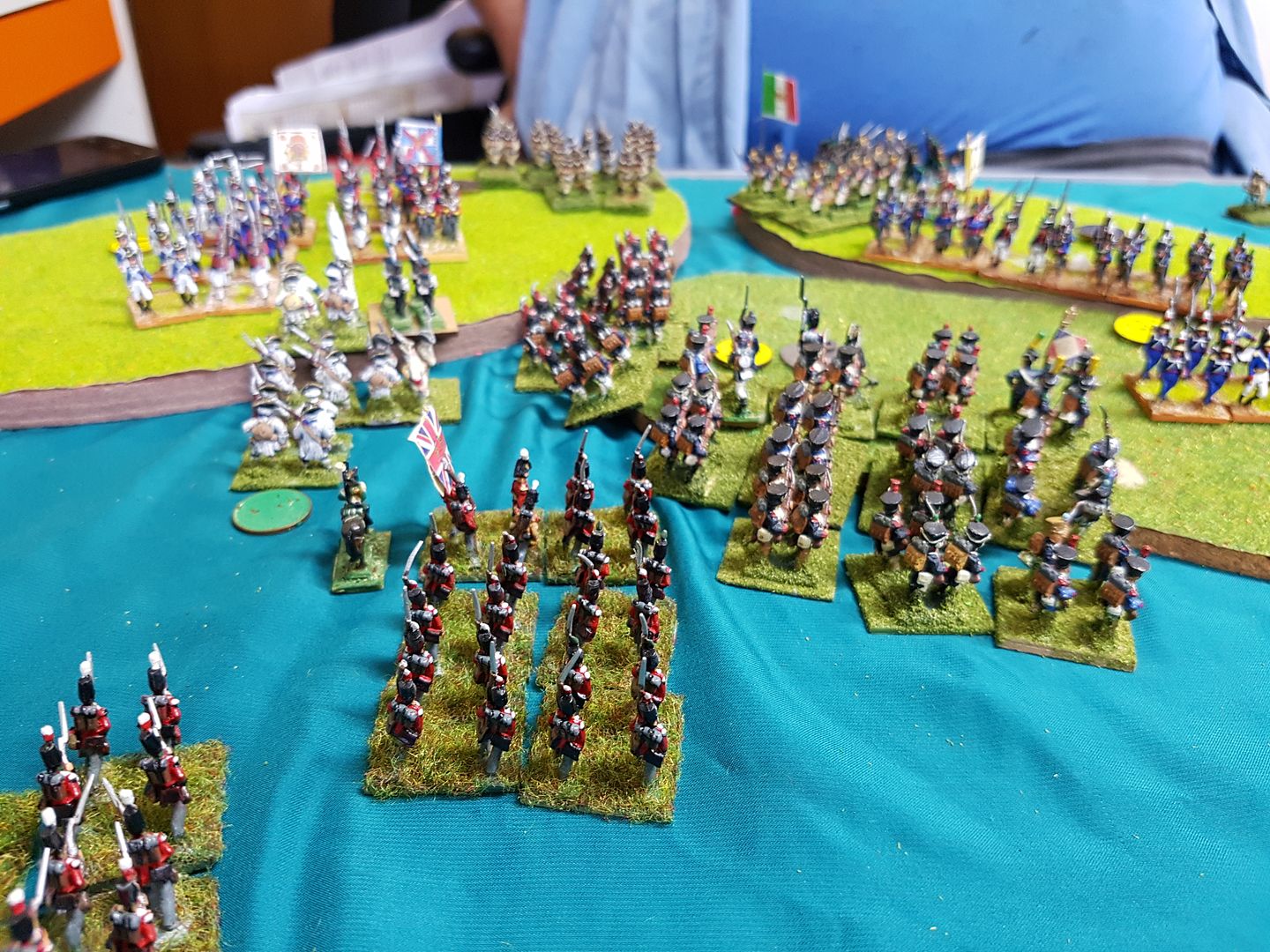 The Centre charges up too. Same result too.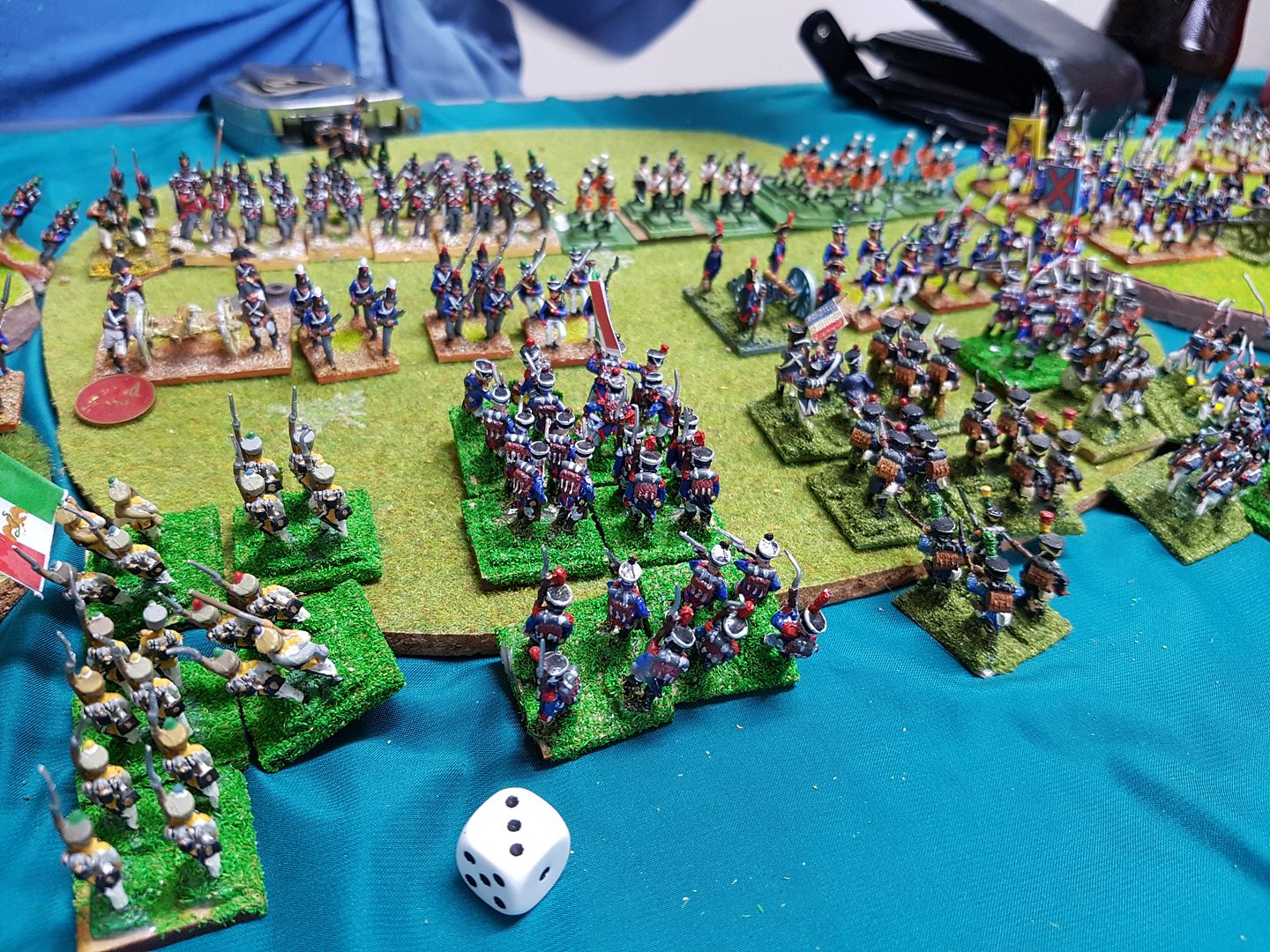 The Right does ... nothing much.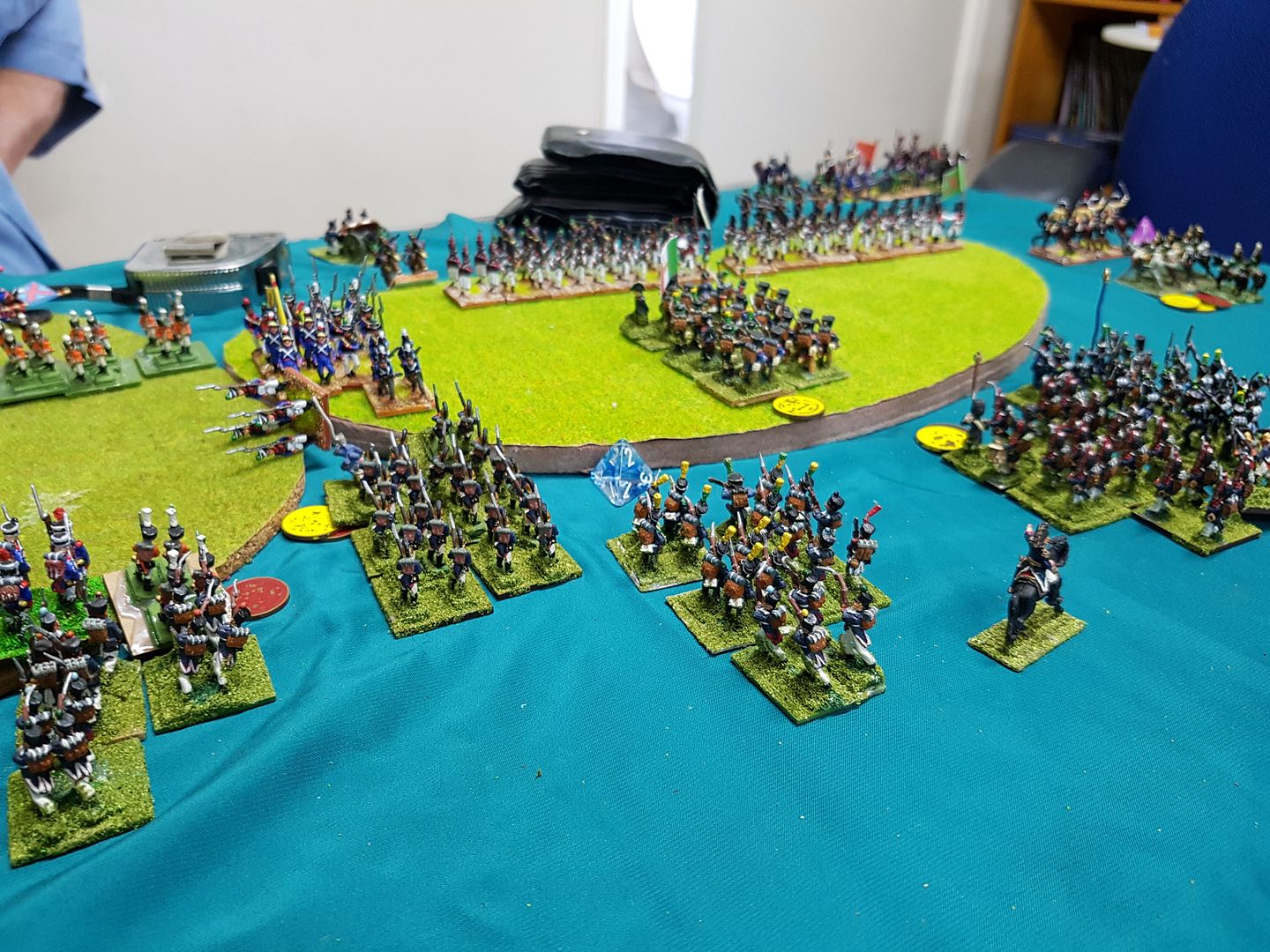 By this point I had too many units failing mroale checks (%$#@ dice!) and I had reach the point where the rules say the army has collapsed (25% losses/routs). So a Royalist victory.