Well ACW seems to be all the rage at the moment and so we at the Penrith Wargames Society have been getting into the spirit of things with one of our own using Brian Cowan's free rules off the net. They are very basic and have some real quirks though they mostly work no attack really has much of a chance. Anyway this time however we are out in Indian Territory in 1863 at Honey Springs. The Rebs have gathered all the troops they can including many indian levys to halt the Union advance.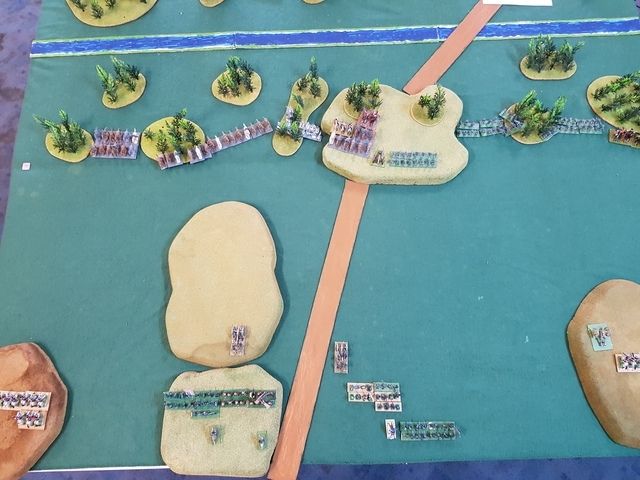 The field with the Federals at the bottom. The top half is covered in scrub and open woods in which the Rebs are hiding.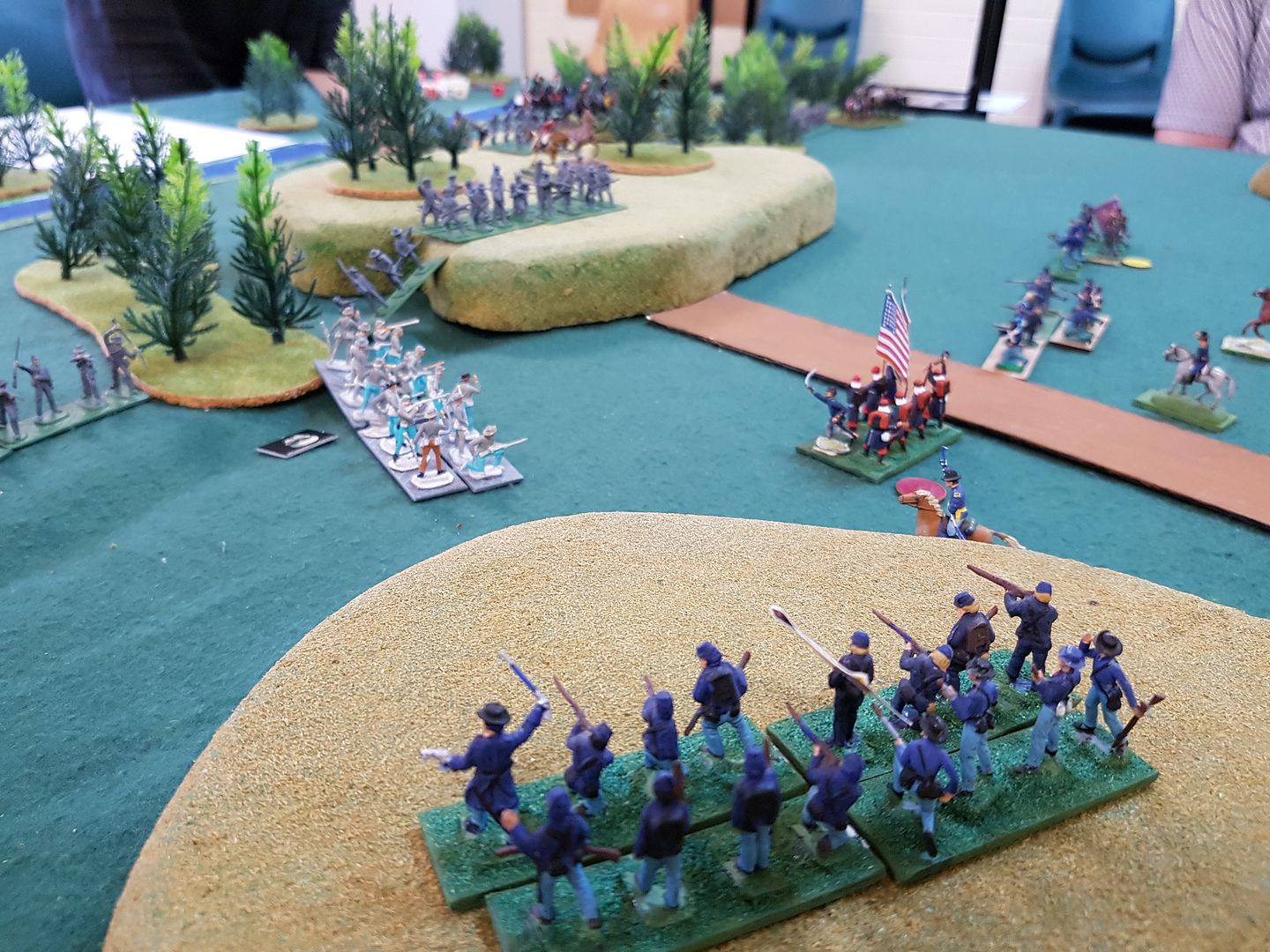 The Union advanced in the centre but the Texans holding the hill held their fire until the last moment. They had not choice really, being dismounted cavalry armed with shotguns. They took a heavy toll on the assualting 1st US Coloured troops who were able to fall back in good order dispite being flanked by the 5th Texas Rangers.
The 3rd Indian Home Guard arrived as the Coloured troops fell back and along side the raw 1st Kansas stabilised the line. With artillery supoort they were able to drive individual units off the hill only to be reinforced by rallied troops. Eventally the centre began to give way with only the 29th Texas cavalry armed with shotguns and without their horses remained up there somewhere in the tree line...
Being undercover, fire was having little effect on the Texans so after 3 attempts to urge his men on the commander of the 3 rd Indian led them up the hill in a charge. The 1 st Kansas and 1st Coloured supported on their right and reached the base of the hill.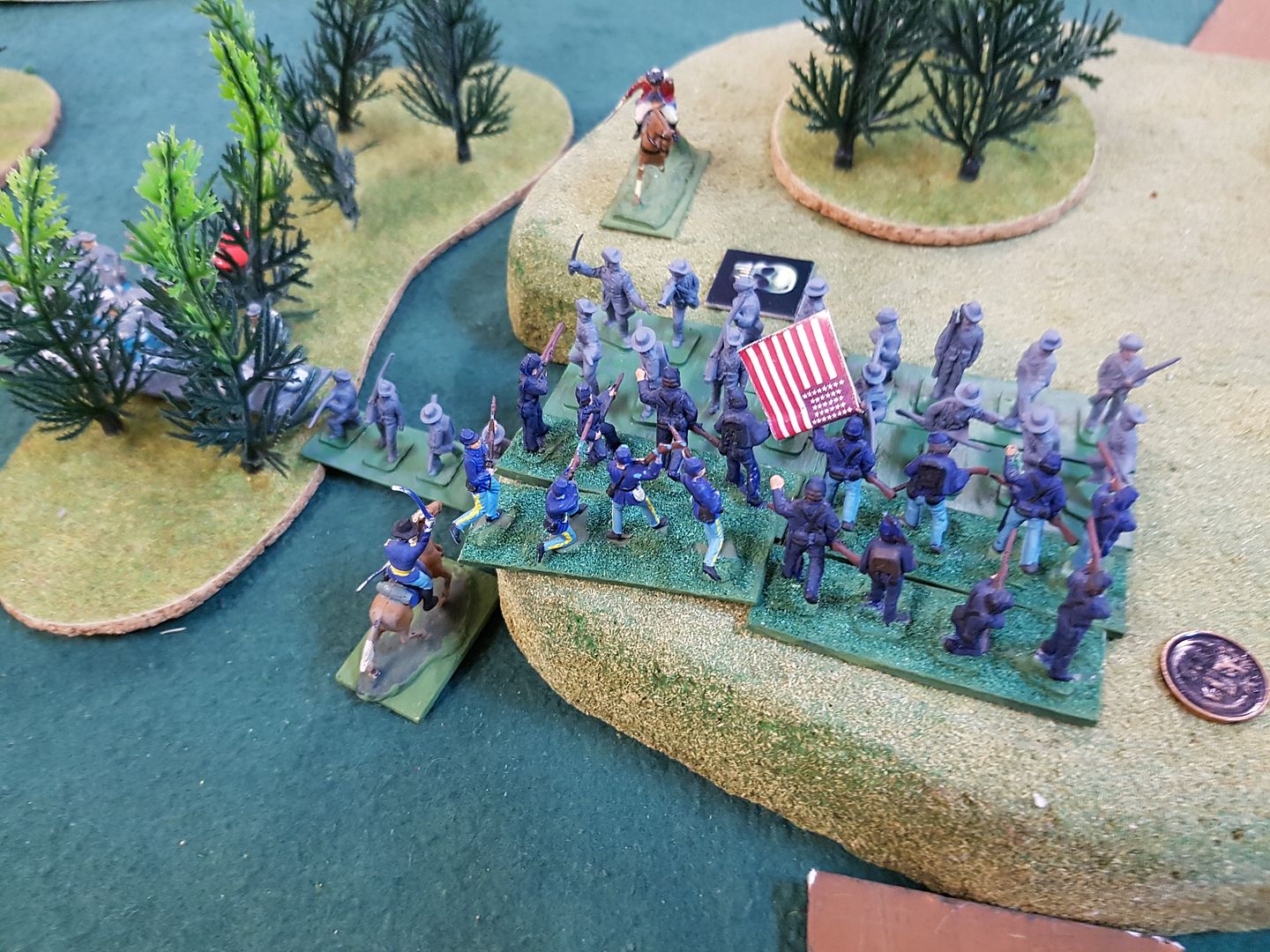 The Texans held. the 1st Coloured came under withering fire from the Indians to their right and fell back. Only the raw and depleted 1st Kansas were near their objective. The Union commander ordered them to fall back.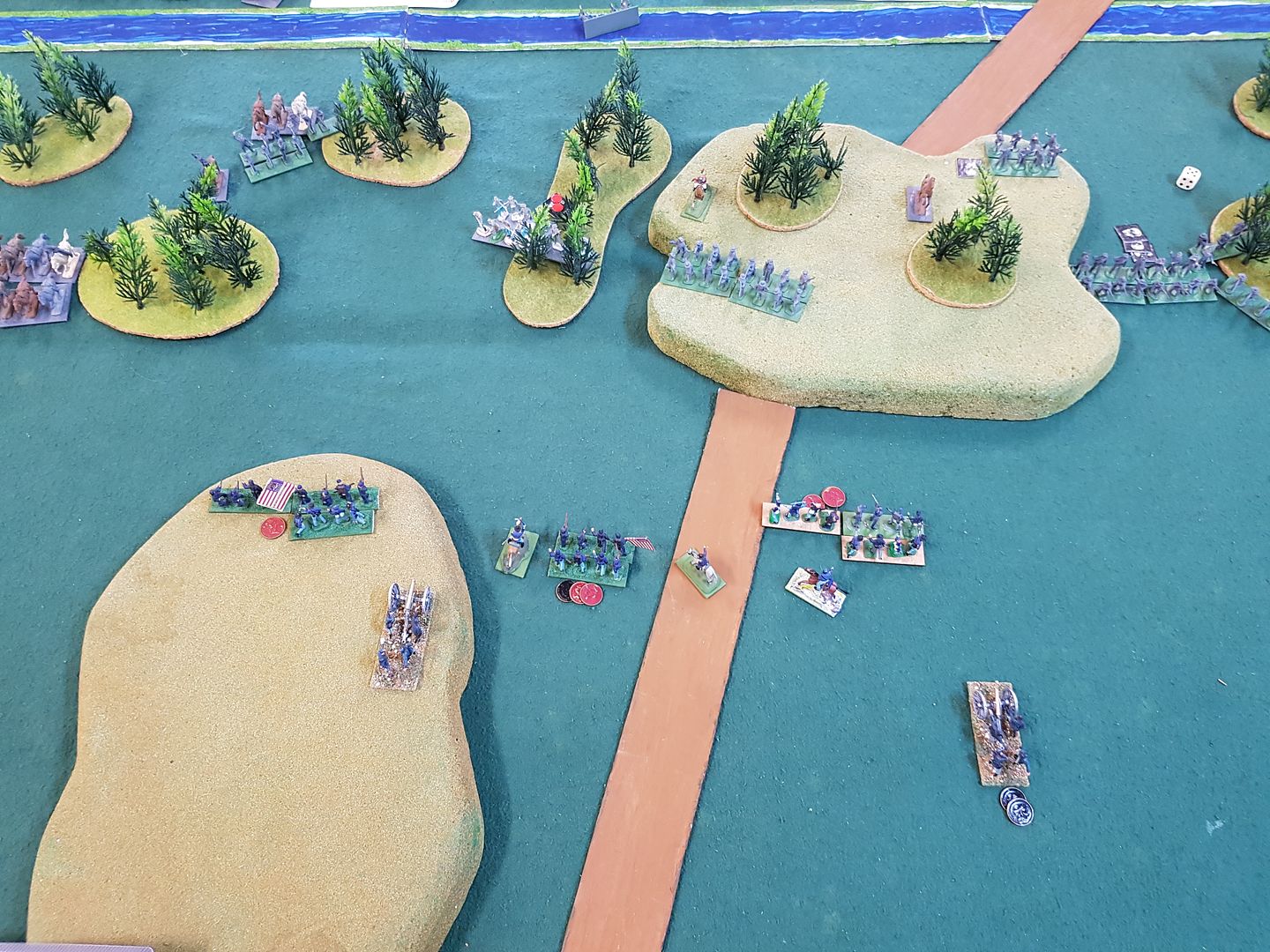 So the Rebs held the field...for now.