This is the project Brad Smith and I have been working on for over 12 mths and Yesterday it came to Fruition
12 People turned up to play and epic day of 40mm fun
The Table groaned under the weight as we played the first day of The Chichamauga Battle using 40mm figures
Here are some photos and the battle
The Game played for 6 turns and the Confederate Troops started first with a lot of unit within a chance to charge first turn
The Sides where Picked 4 union and 6 Confederate players
The problem was communication and the Confederate Left Flank just could no bring their numbers to bare and one unit wouldn't even leave the the safety of where they were - The Centre moved up and 2 units when in for the charge while on the right they pressed forward and 2 units charged
Well the Union troops must have got all the NEW weapons because the defensive fire was devastating and many Confederate units hhad to recheck their ranks and the charging units were push back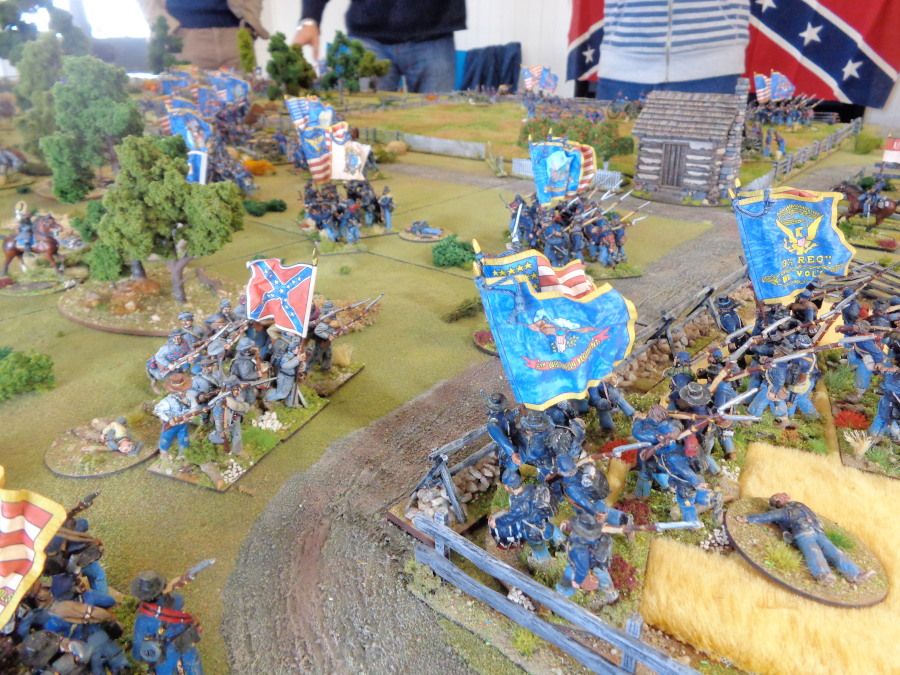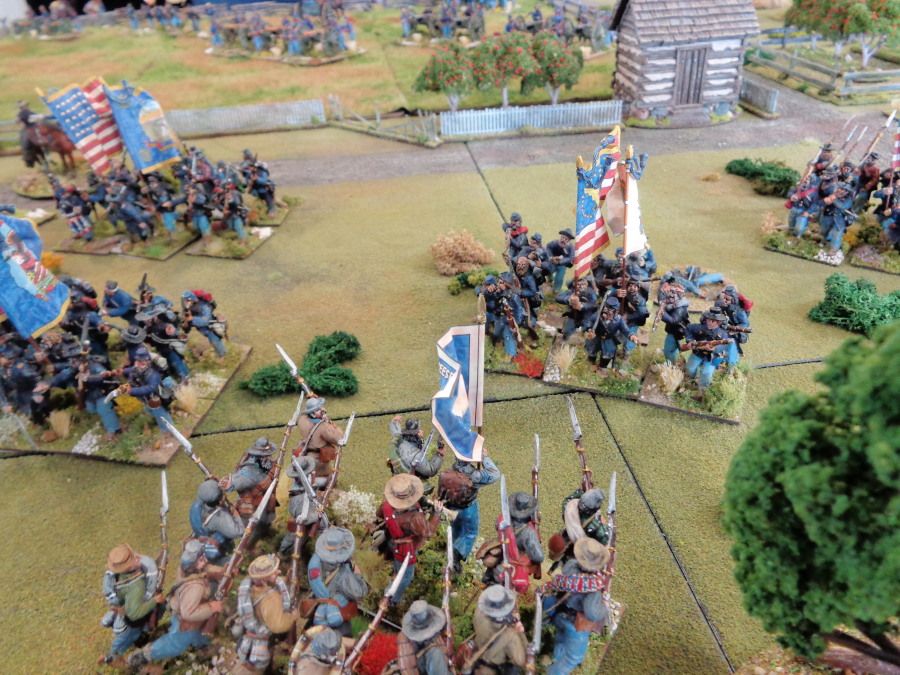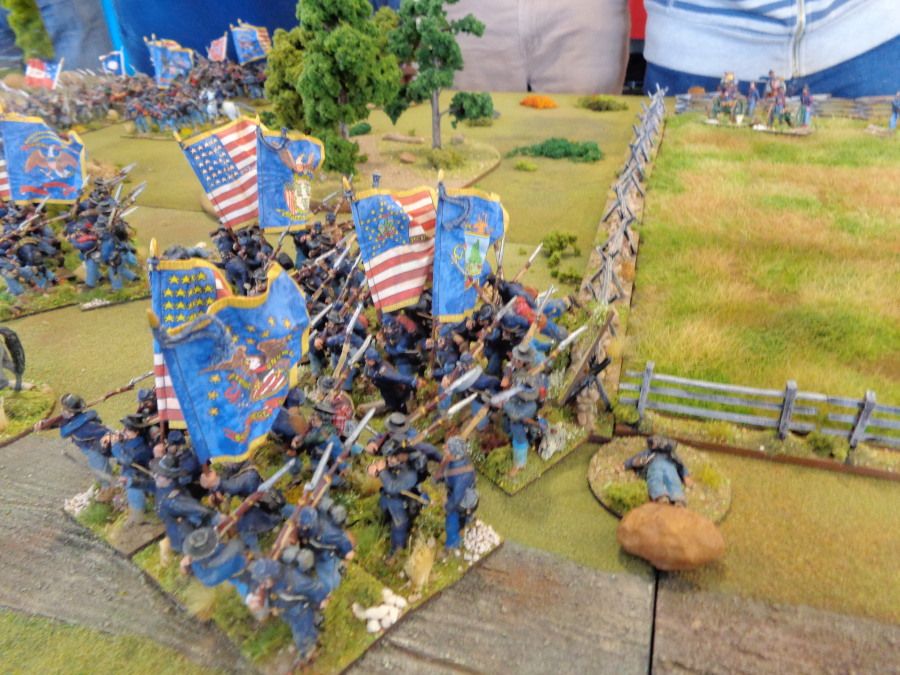 The Rebel Yell was heard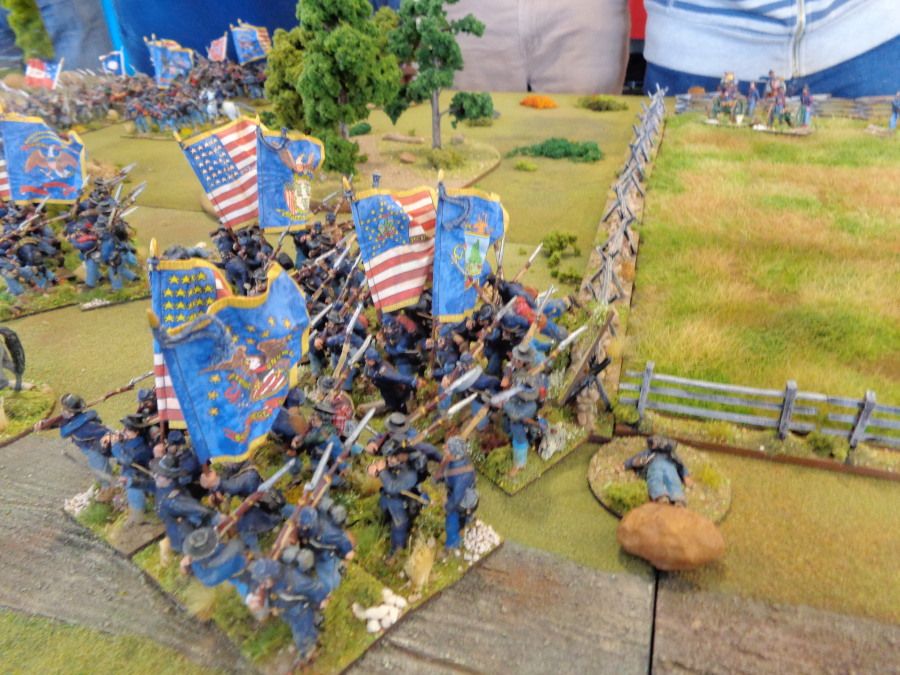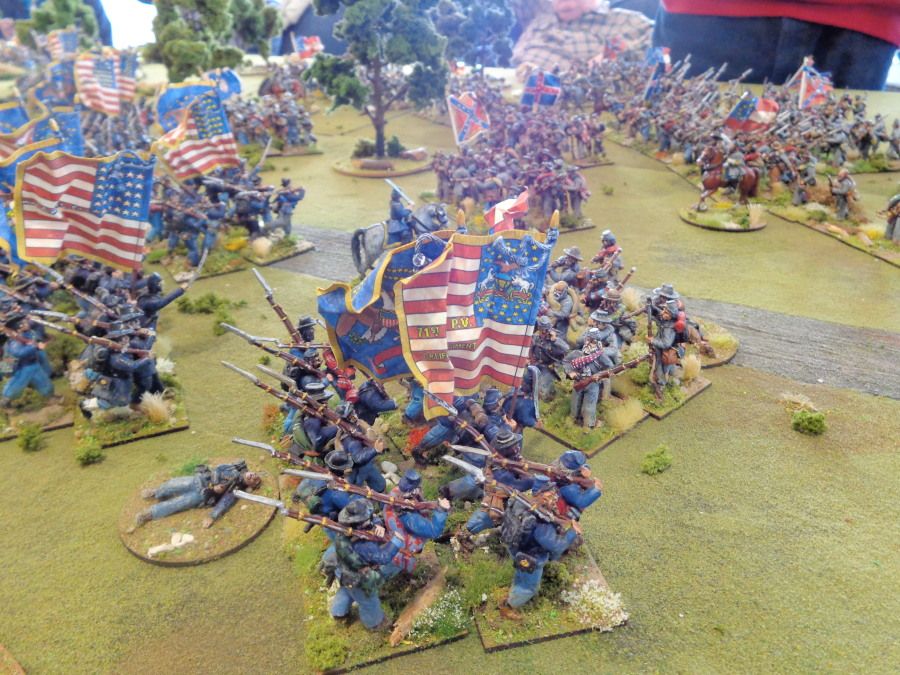 The Unions had stayed the tide and decided the best defence was to push out into the woods and stop the Rebs in to wood and not to let them get the upper hand and this is how the next 2 turns was the 2 great armies wrestling for control.
The Union right flank was under high pressure for these 3 moves trying desperately to stop the pushes anyway they could - giving up ground grimily and having units pushed back but The Confederate troops just could not see their commanders and confusion reigns.
The Union was just aggressive on their left flank - totally stopping the Confederate troops and slammed them back deep into the woods almost to their gun line ( Warren was having a dice day from hell and the illustrious Matt Combs ( he paid me to type this) actually found other nos than 1 on his 10sided dice), this lead to a situation of only about2 out of about 5 units left in any state to fight.
The Union pushed right into the heart of the centre and they too pressed towards the gun line and it almost cost the Confederates they day as one after another Union unit disorganised the Confederate attack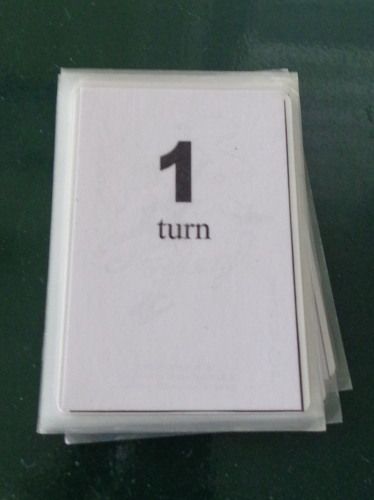 URL=
http://s104.photobucket.com/user/fanai- ... z.jpg.html
]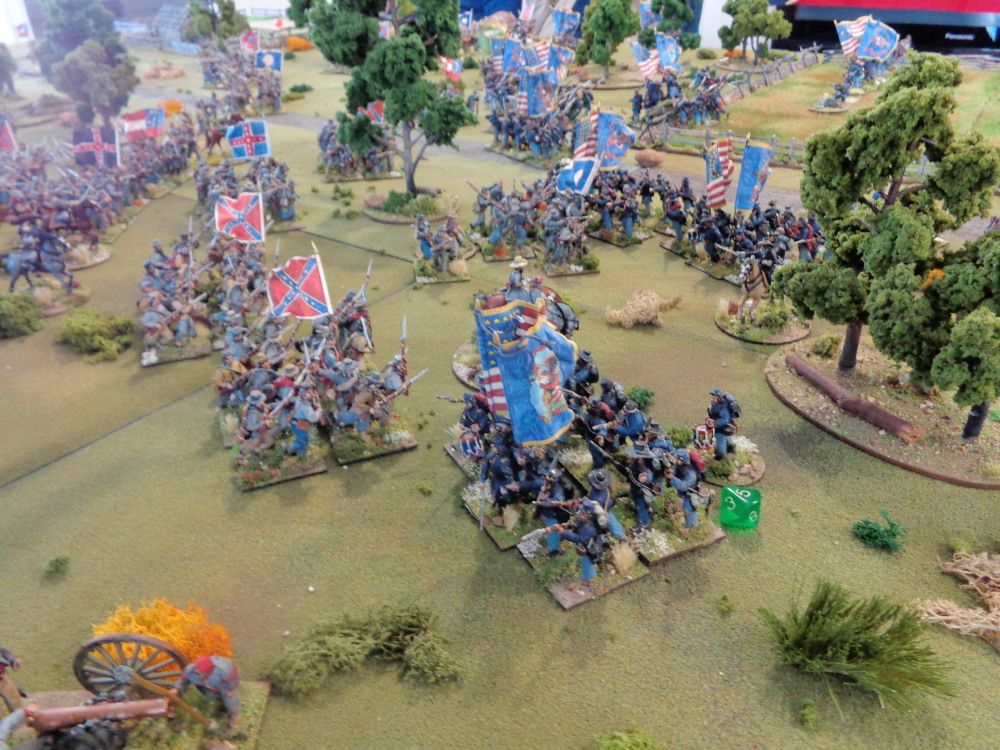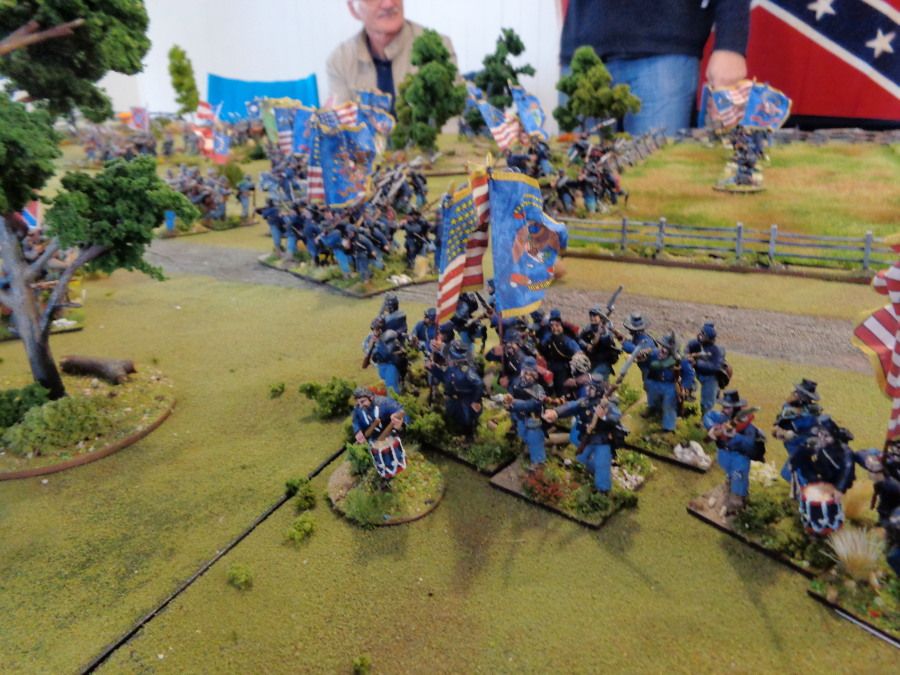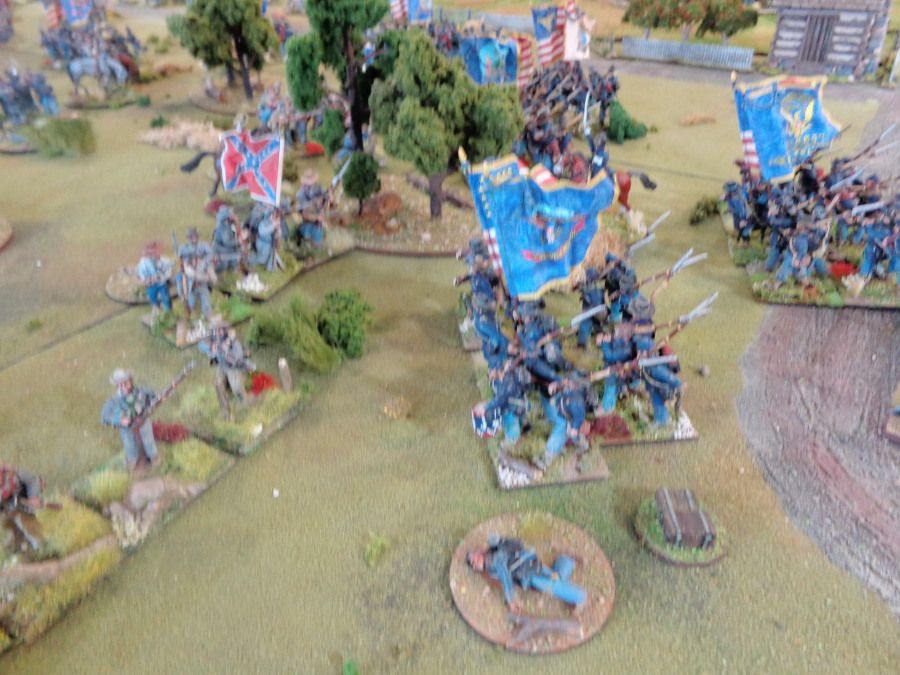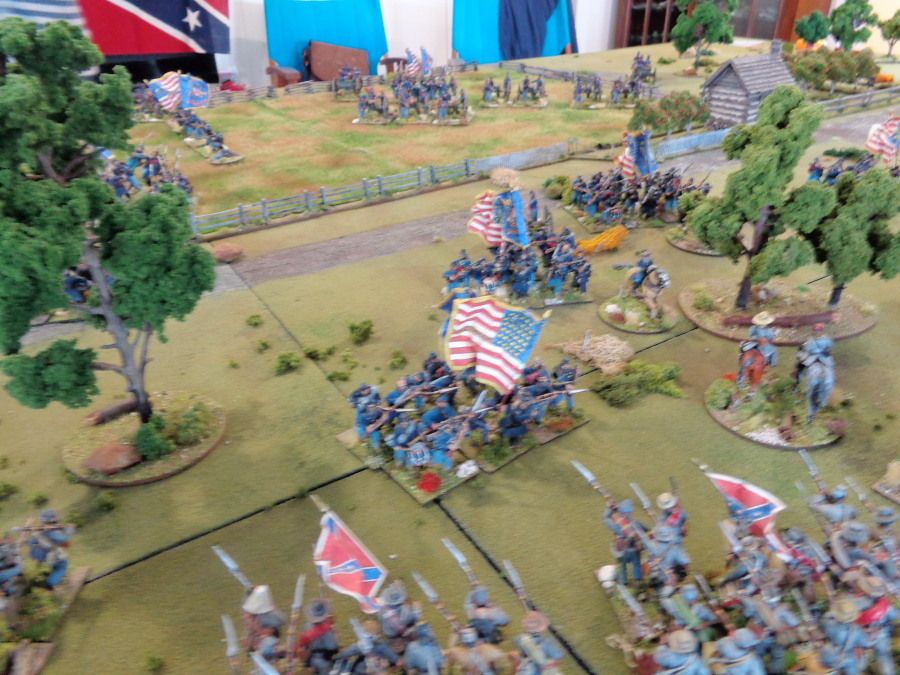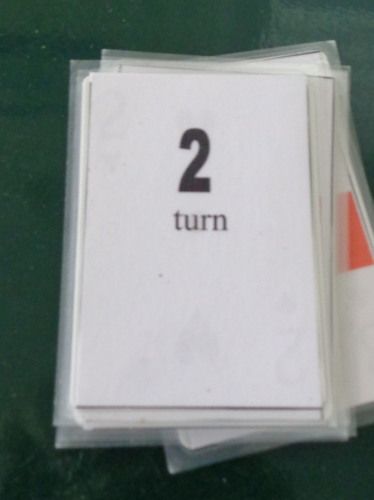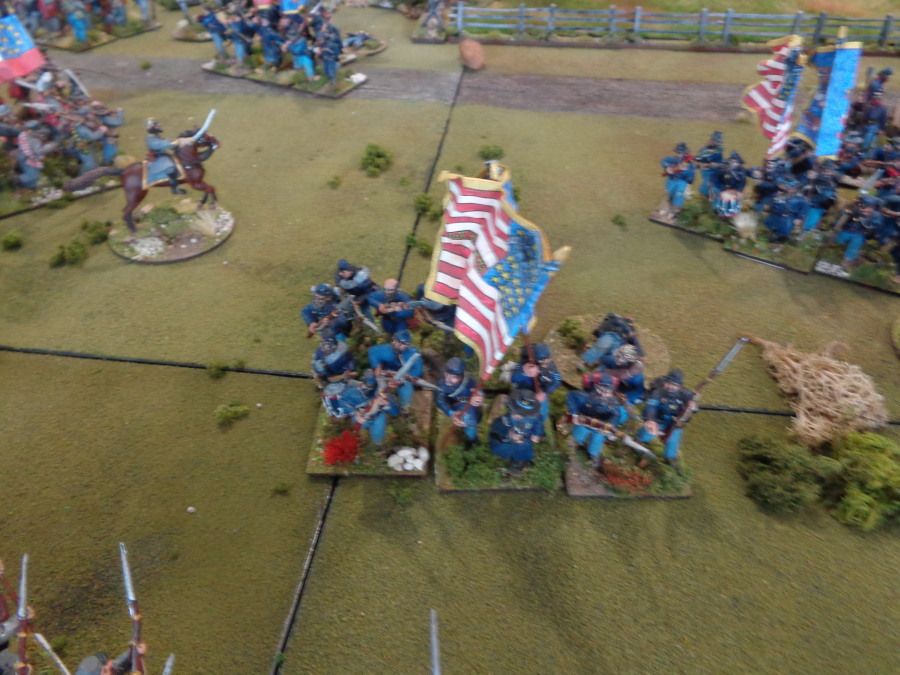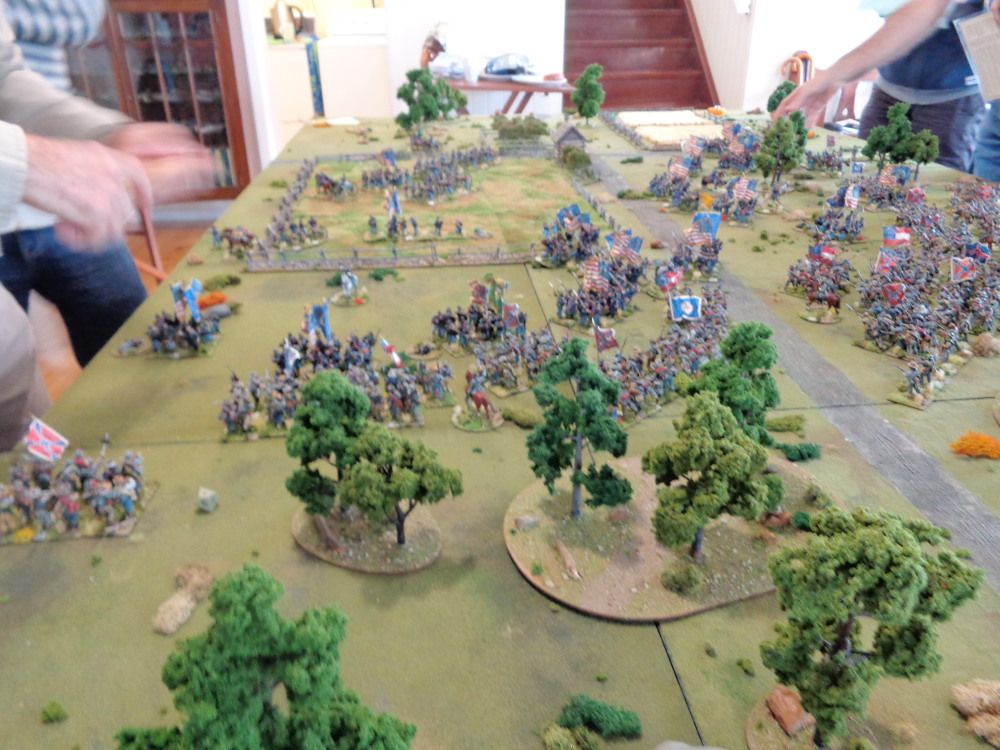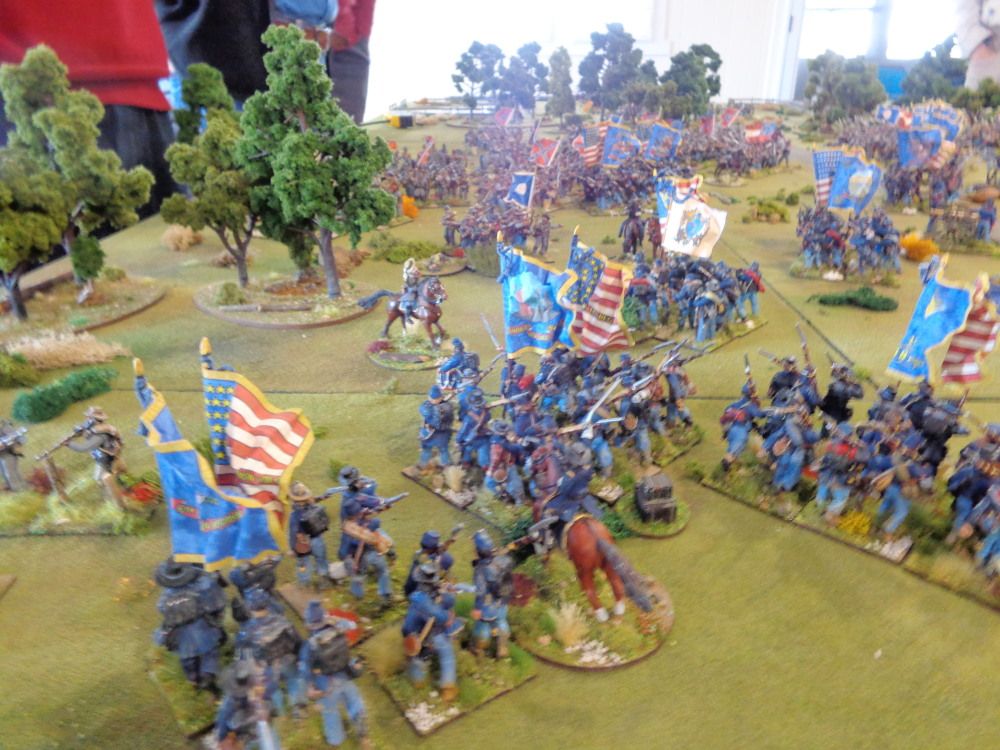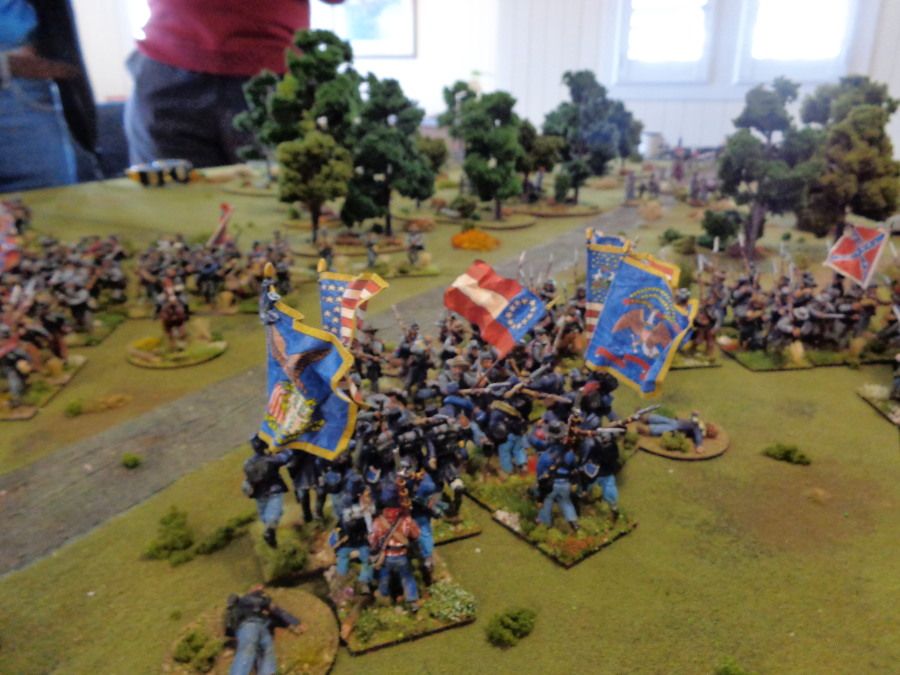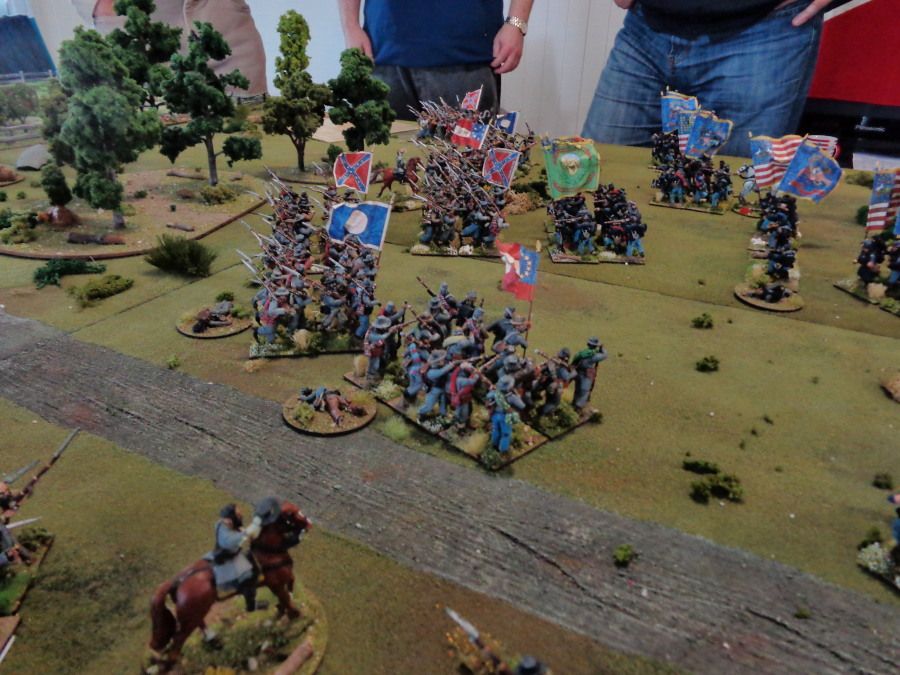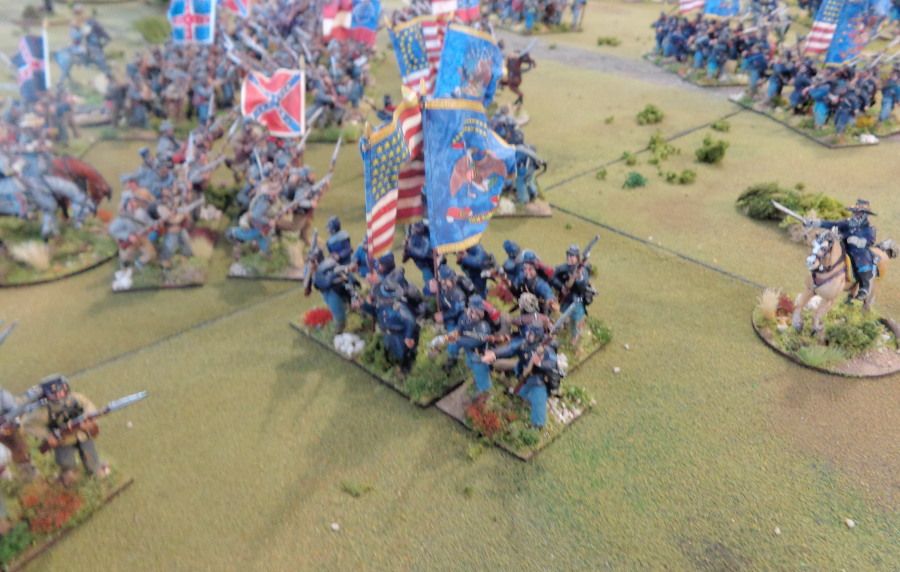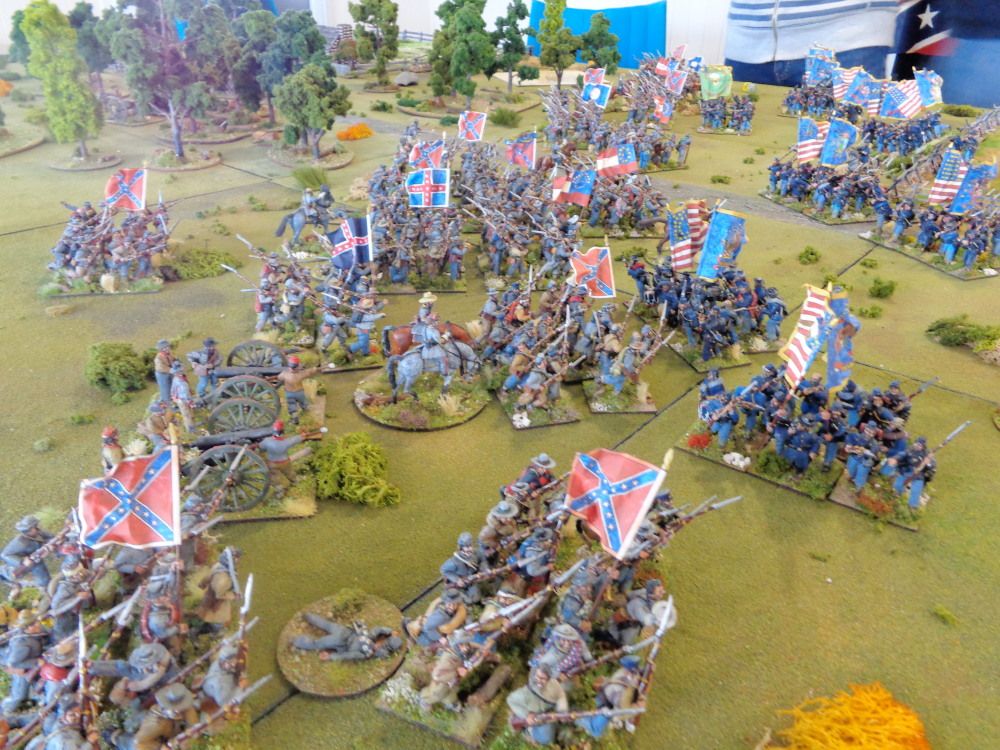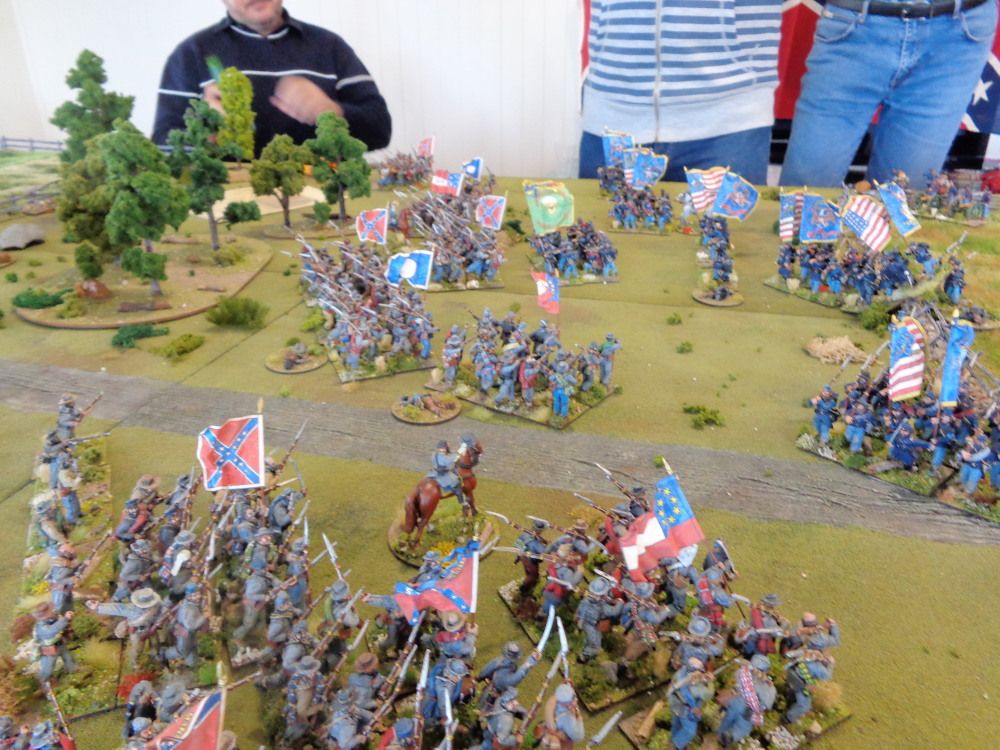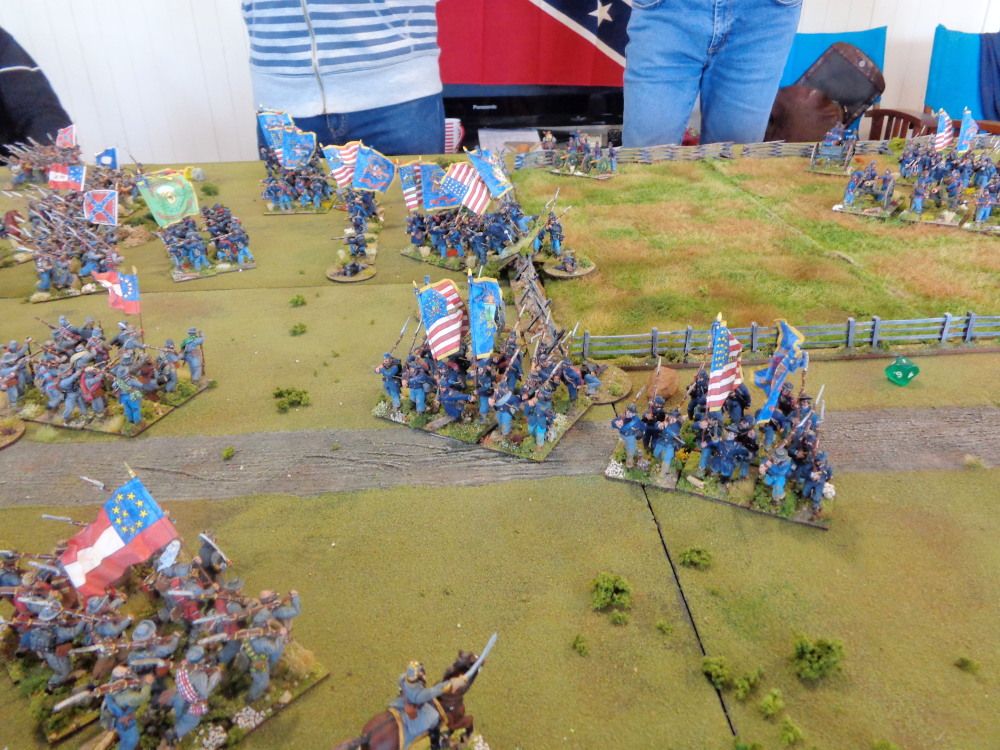 The Forces had been battling hard and the casualties were mounting and the Confederate forces had most of their units in disorder and the Commanders were having units destroyed or some just slinked away from the fight.
The Generals were fighting amongst themselves and Bragg just was hitting his head against the wall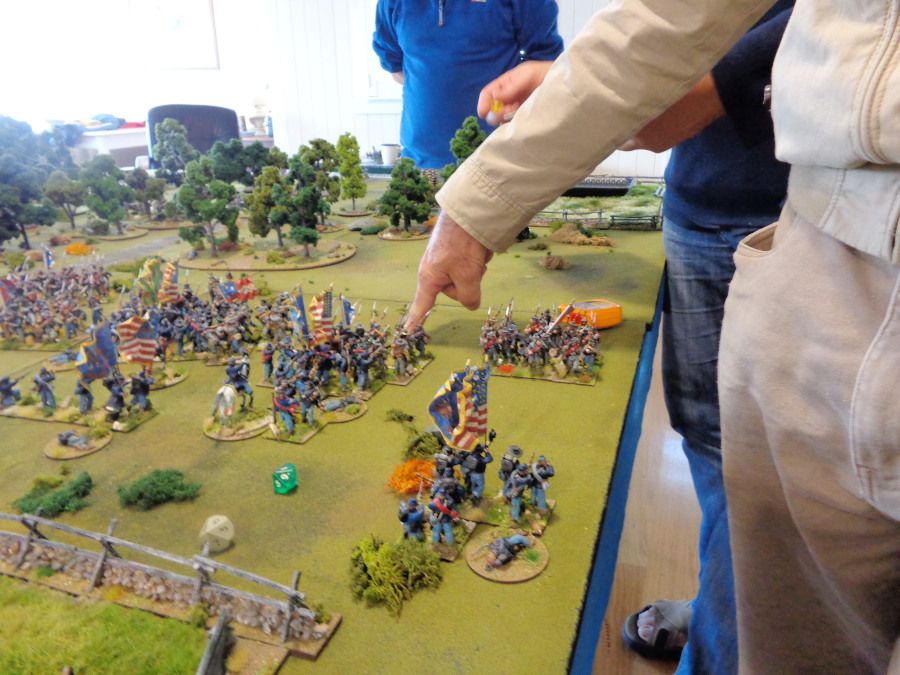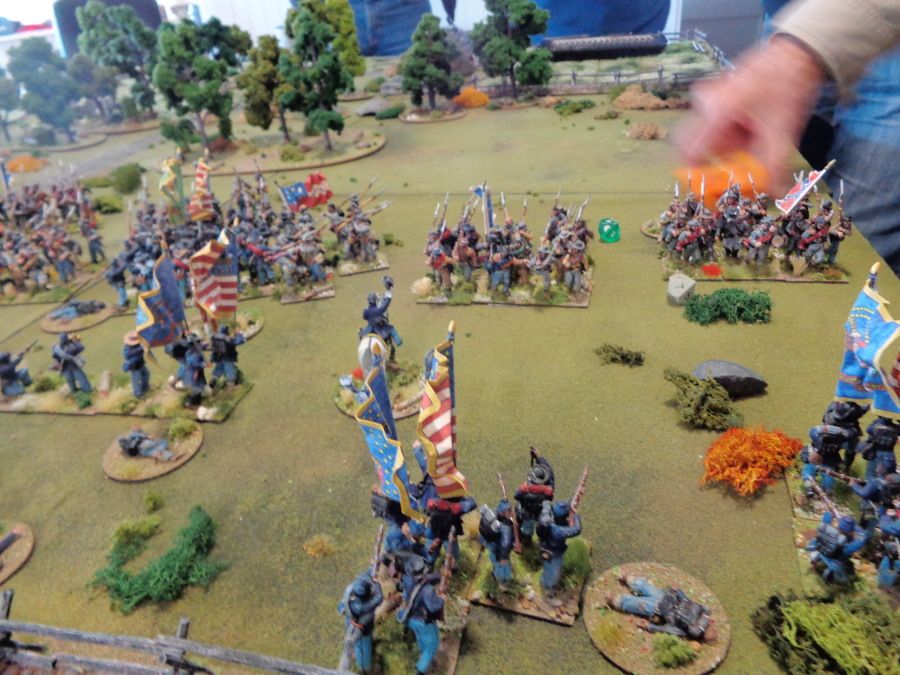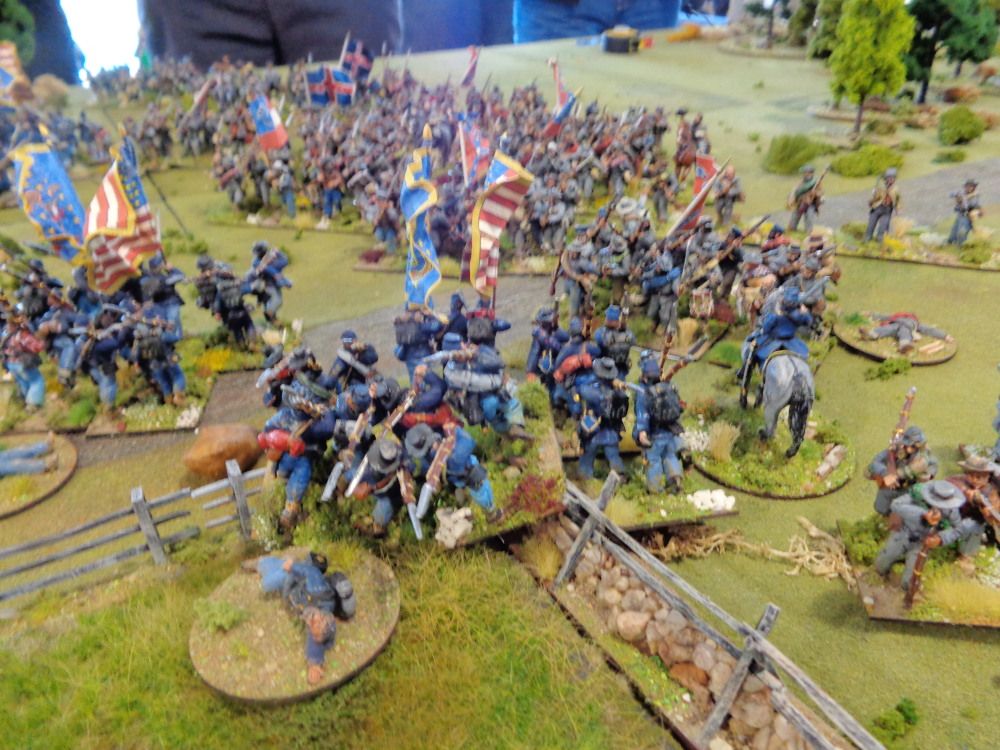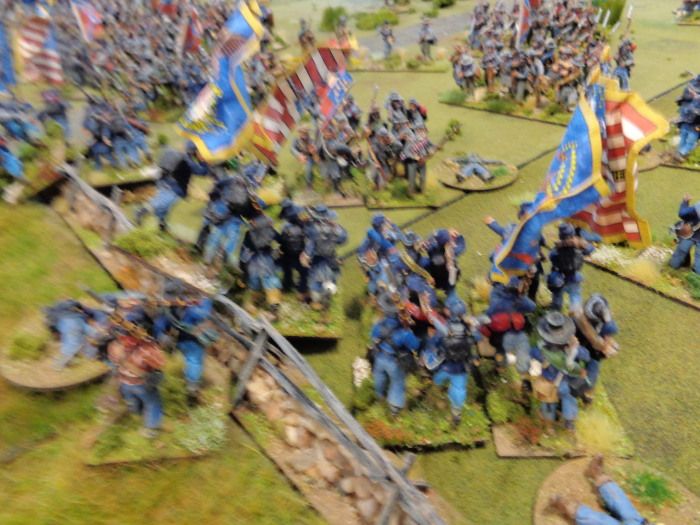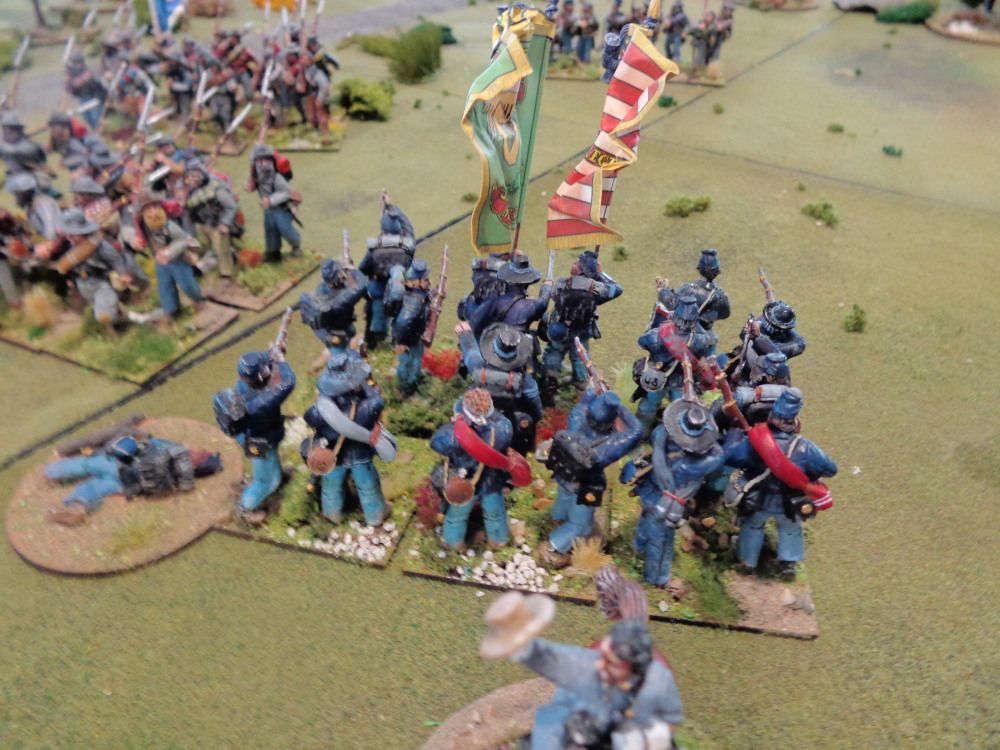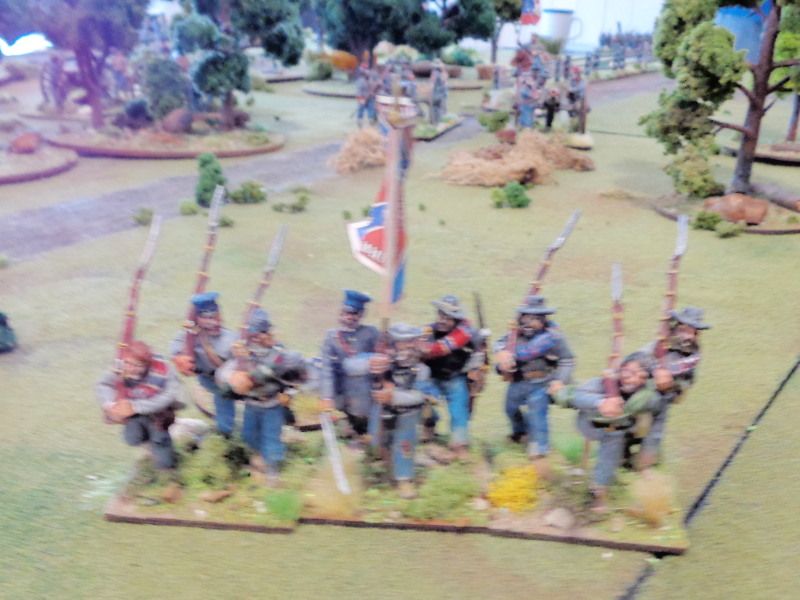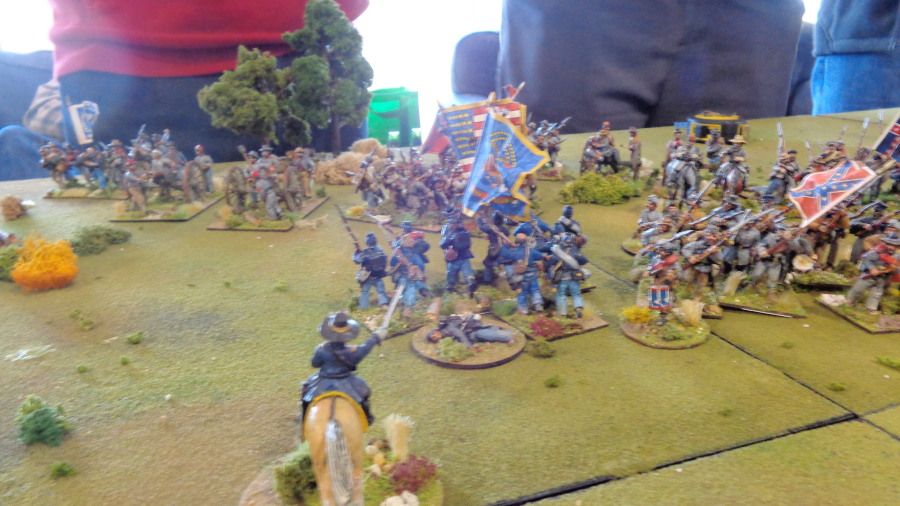 Flags flying the great Juggernaughts collided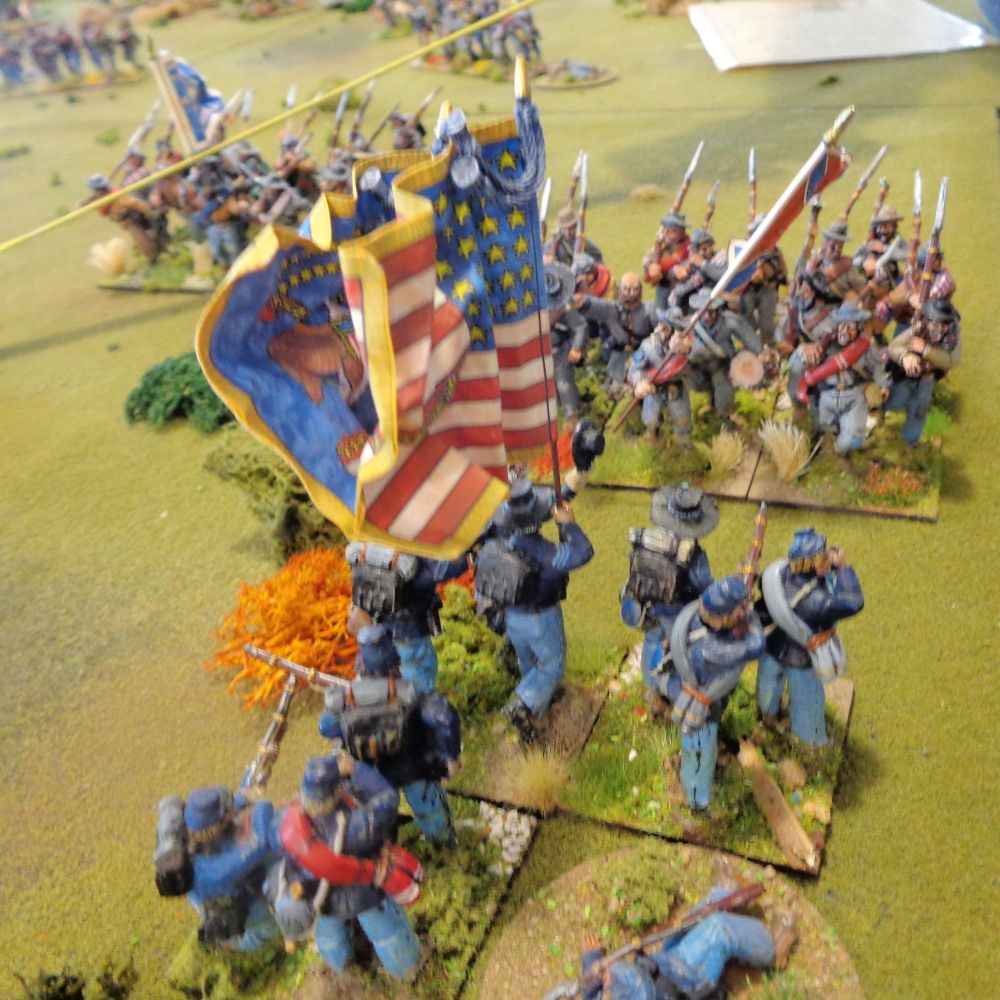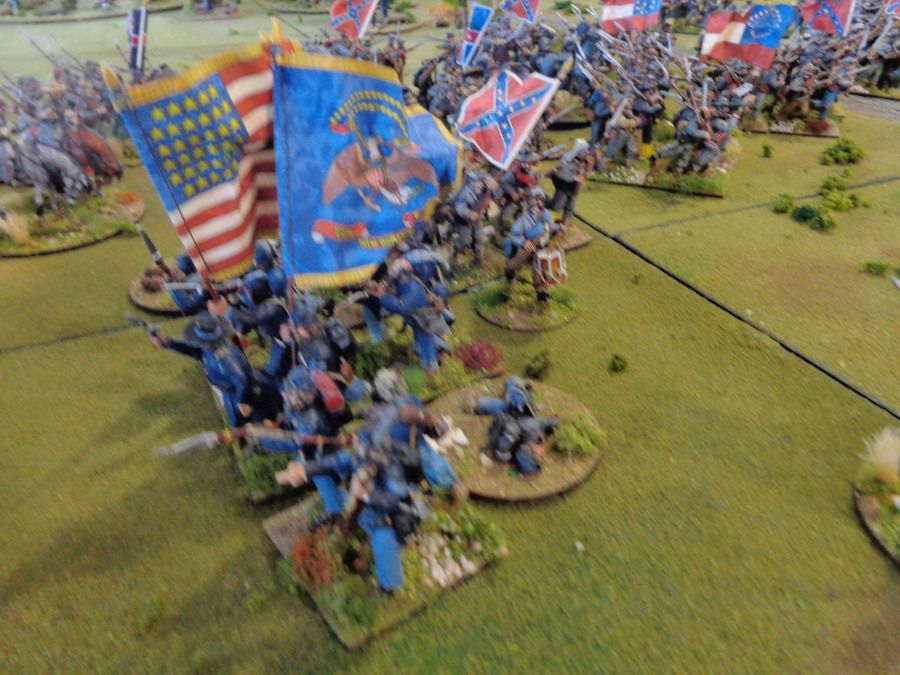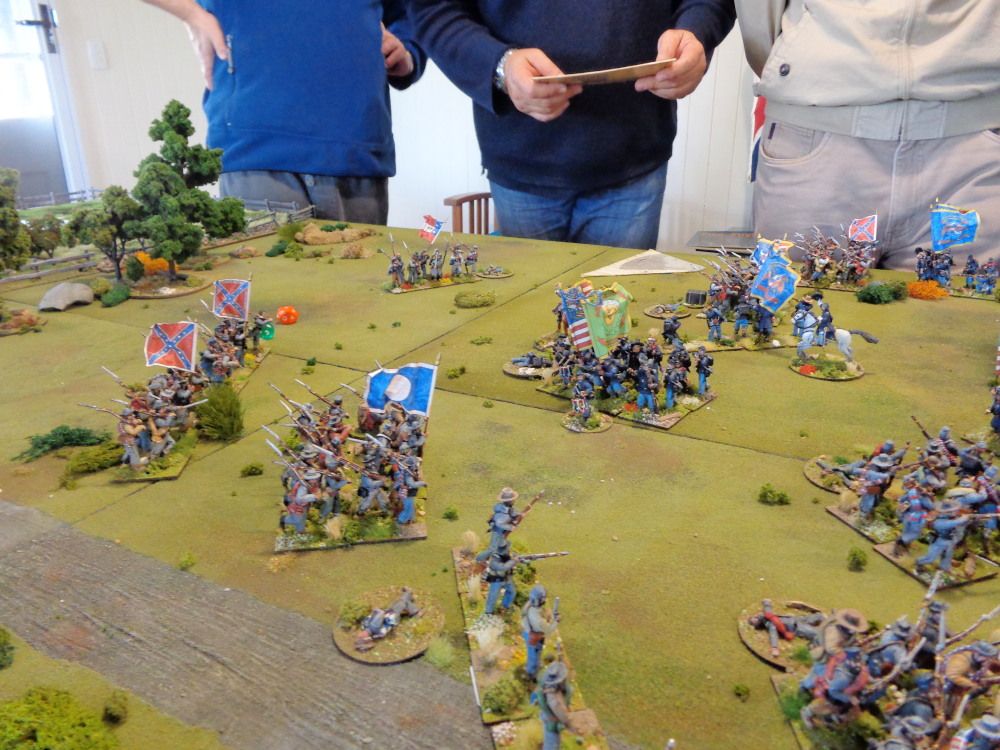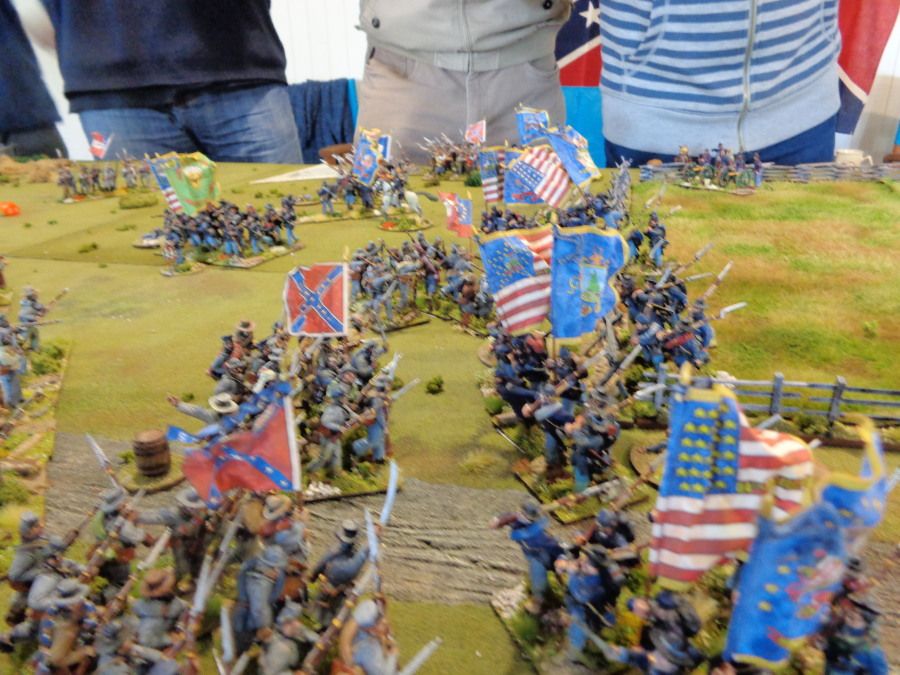 The Brave 4th Georgian Sharpshooters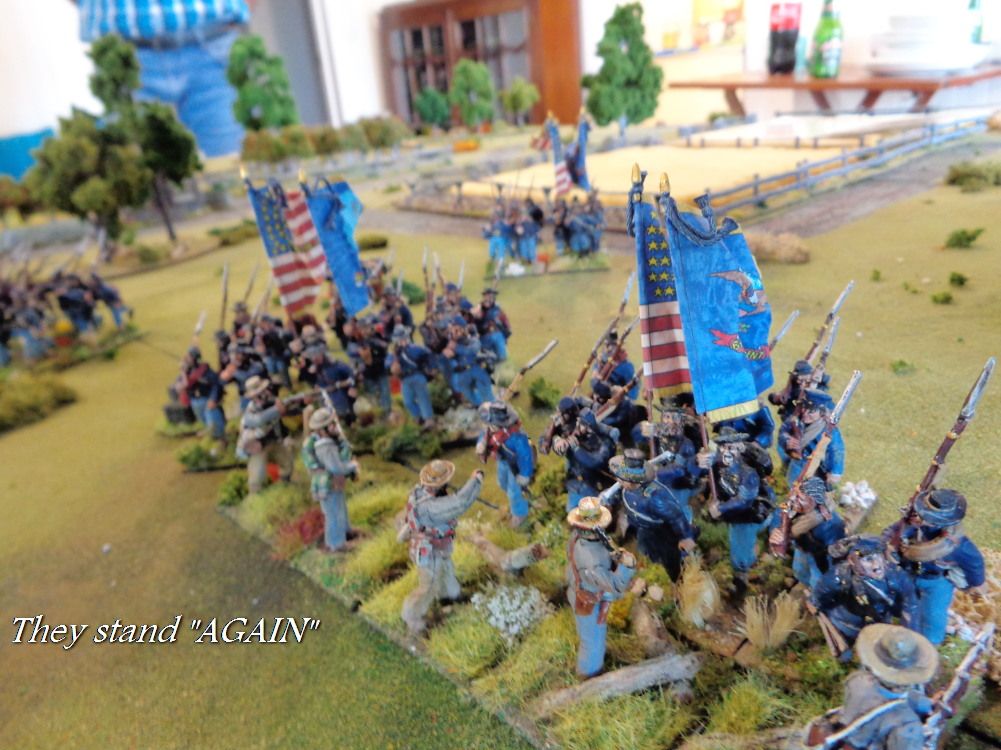 Bragg says lets retreat but the other Generals sway his hand
Attack order are written and the Confederate troops launch attacks from their Left and Centre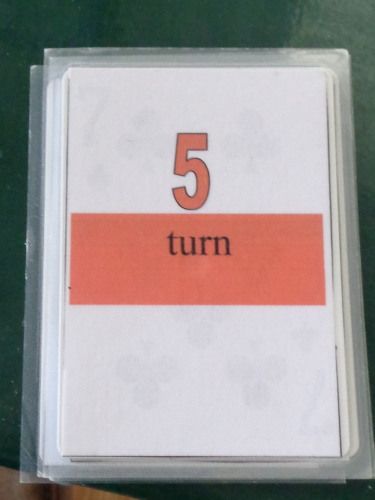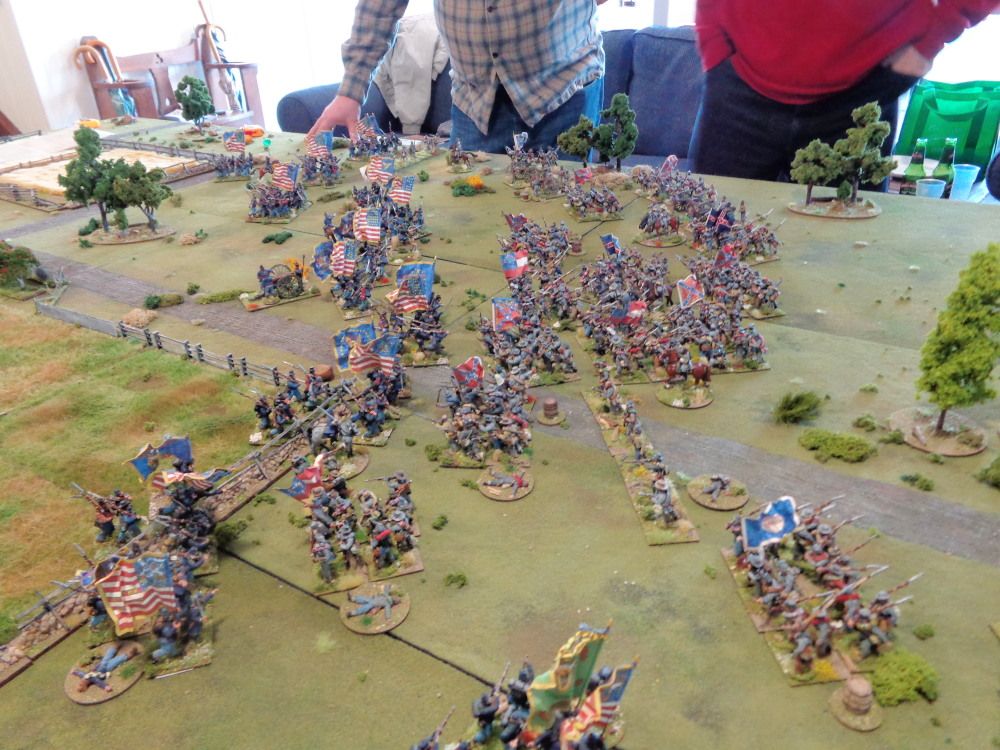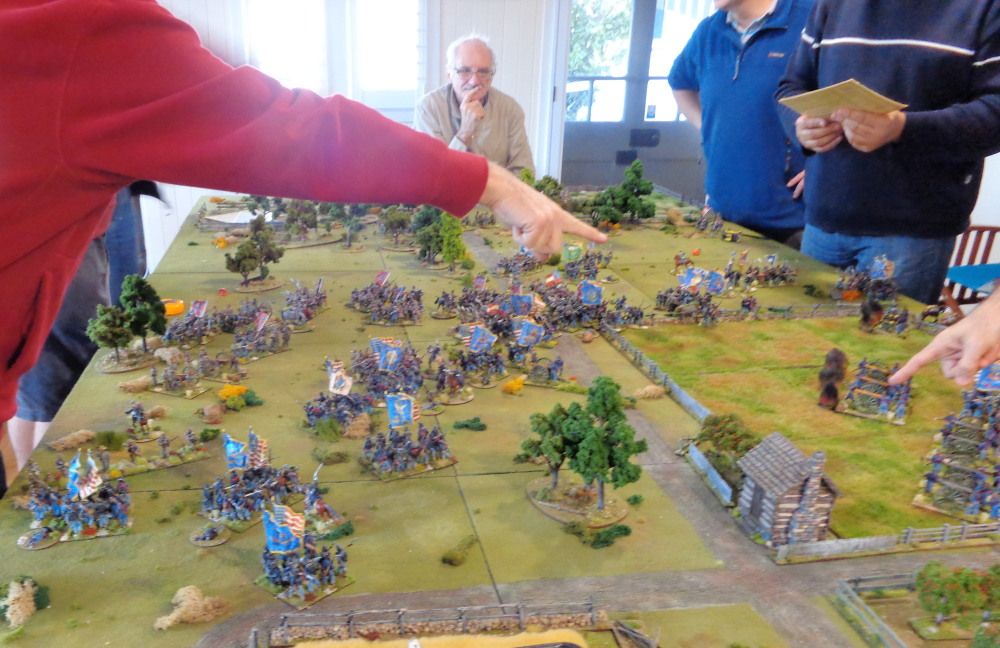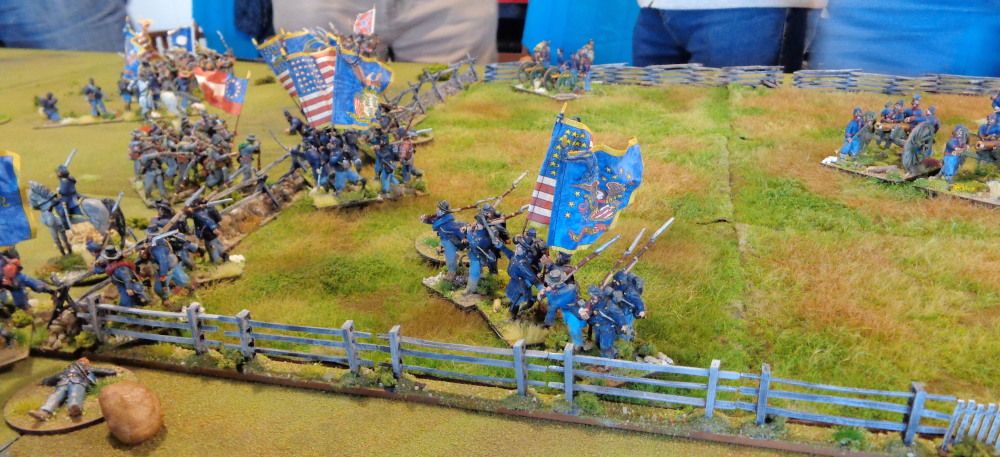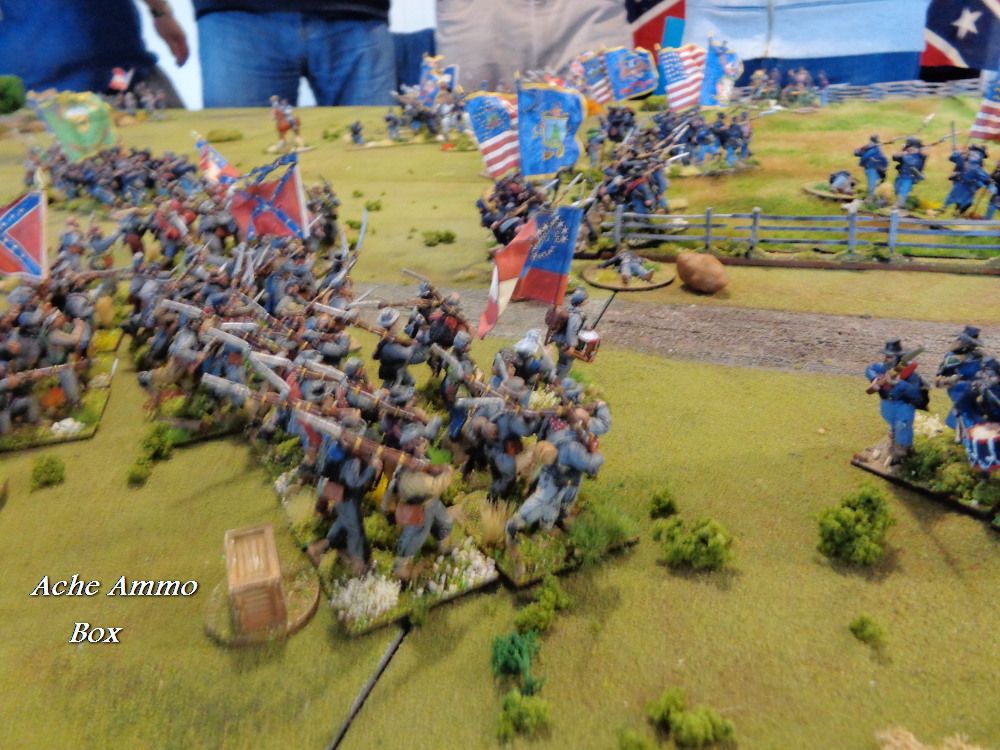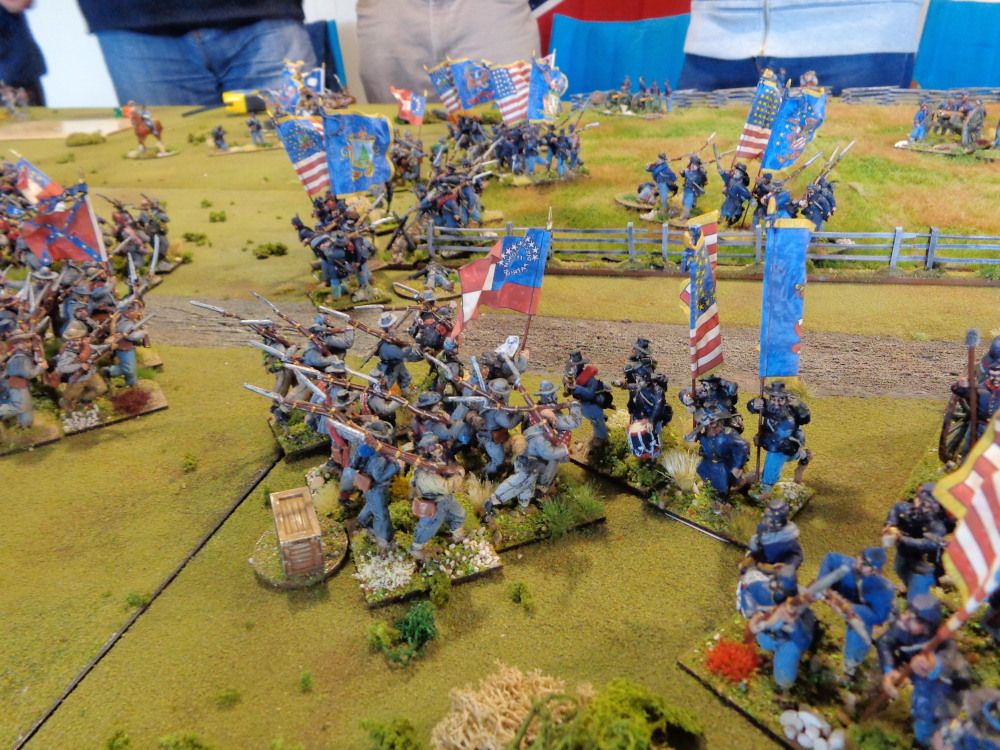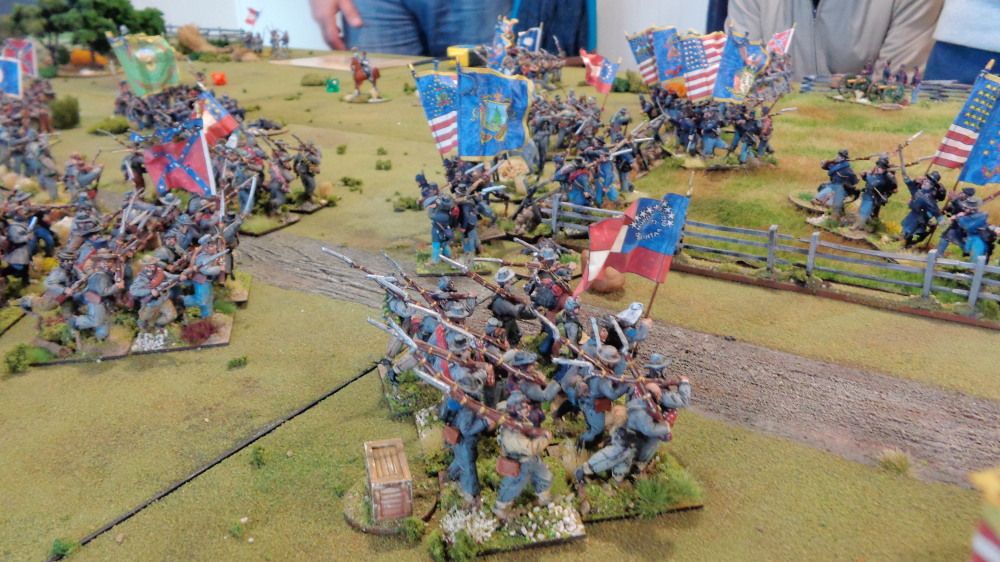 General Van Cleave asks for one more hour - men stand or Die and the 88th Indiana stand and Van Cleve - 'Follow them Men you can do no Better"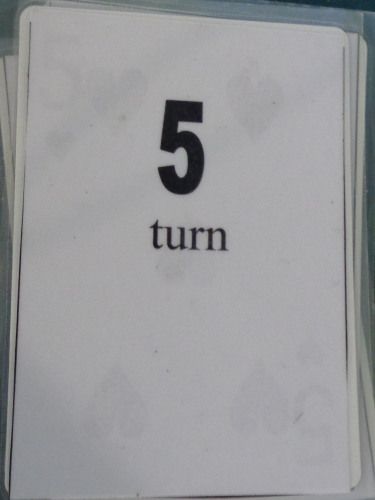 Darn those Rebs we can't see 'em to shoot 'em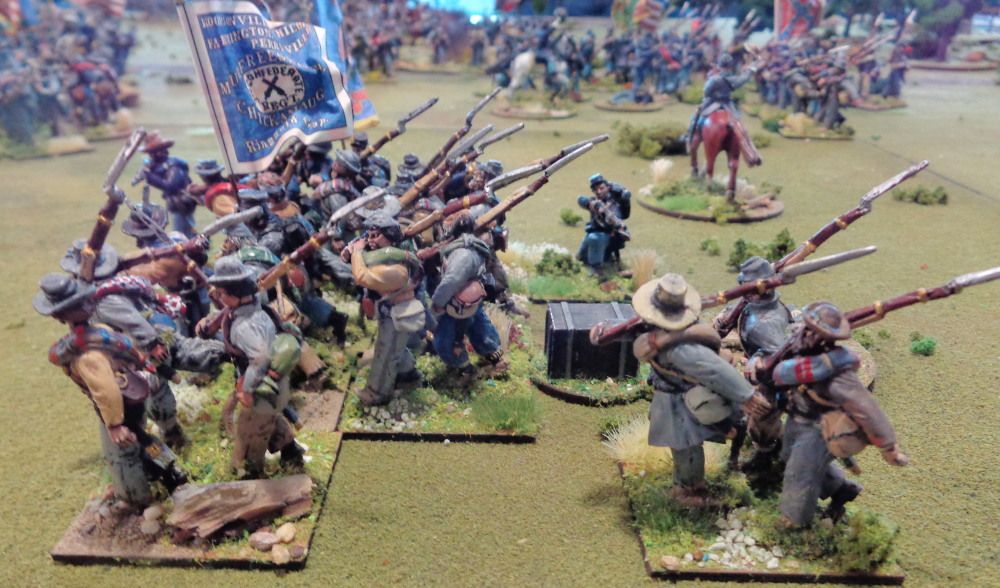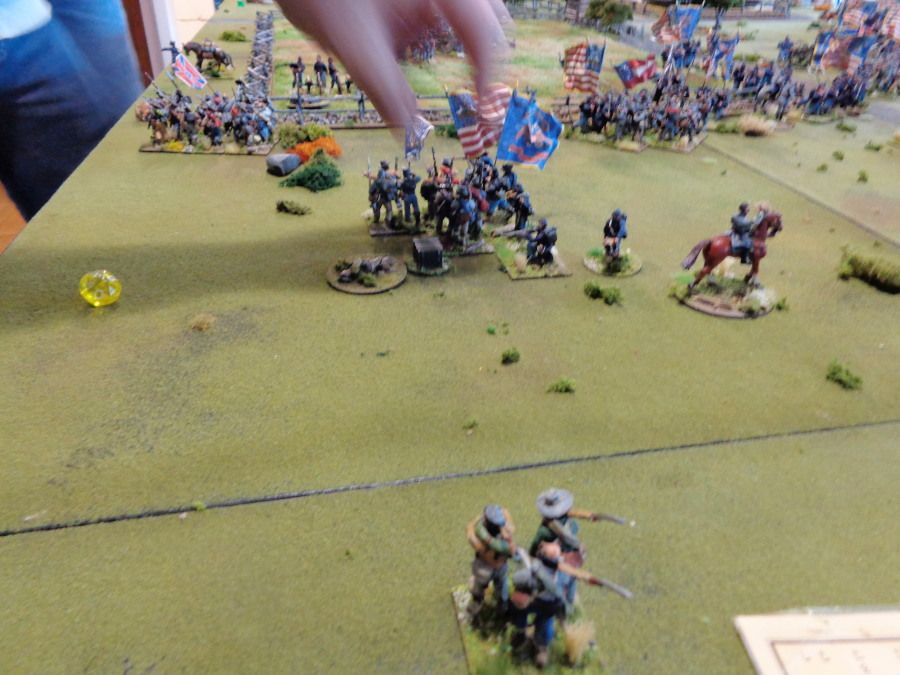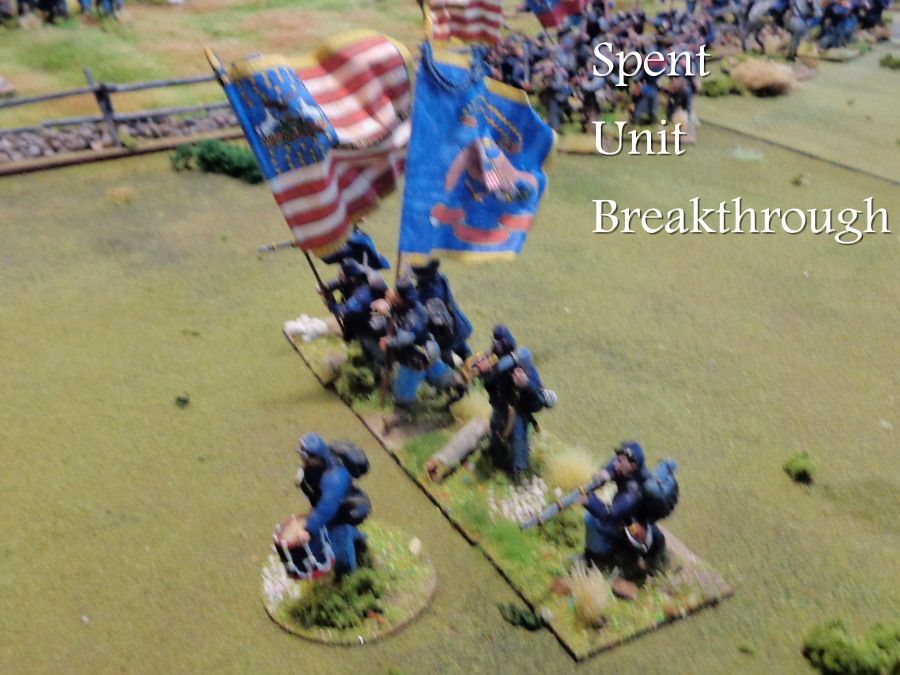 The Confederate forces reach the Union Gunline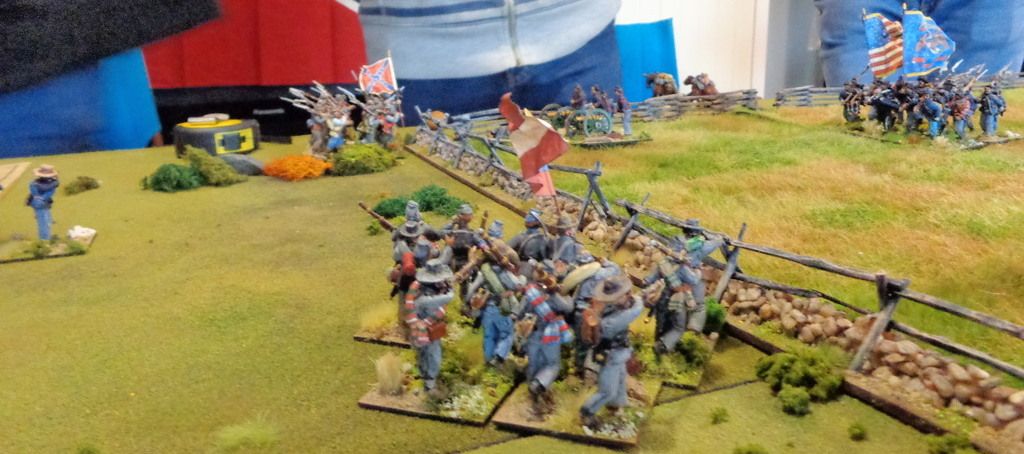 MIghty men make might dice
The winners of the Congressional Medal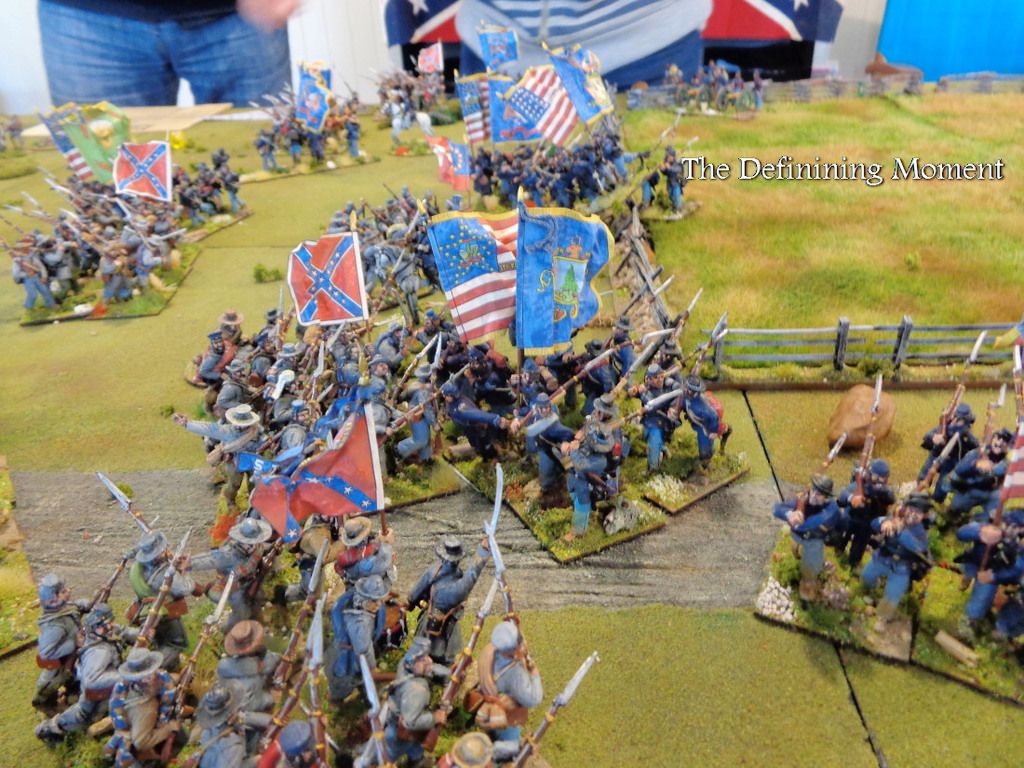 The Last Chance Bragg grabs his chance and throws his men through the weakening Union Lines - is there enough time
They are low on ammo but not courage These men of Alabama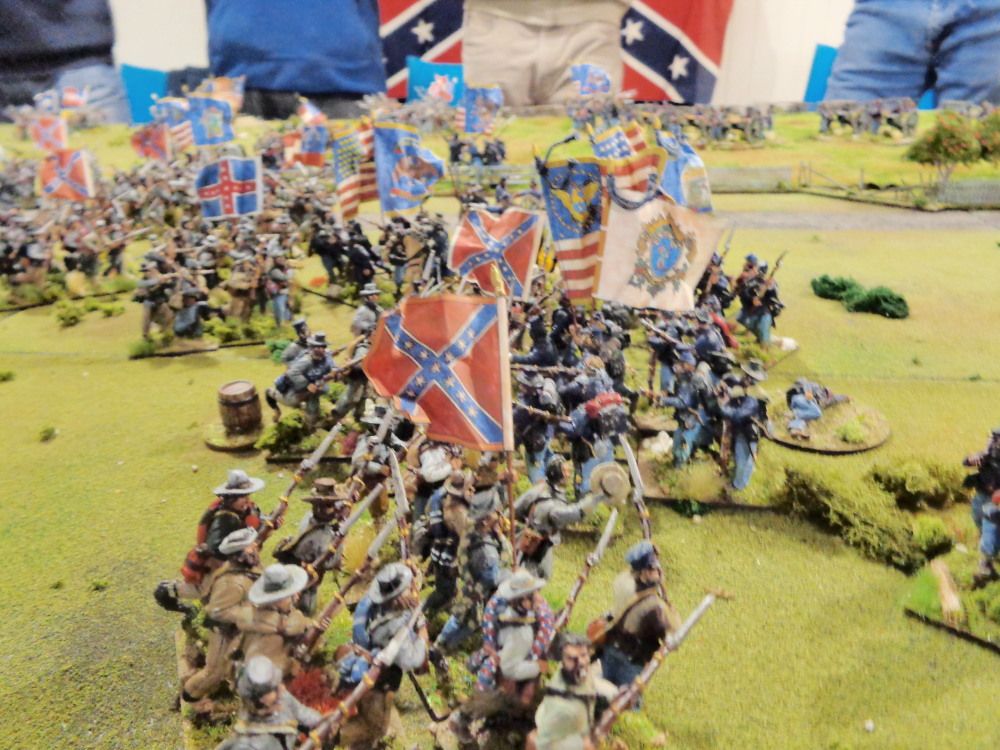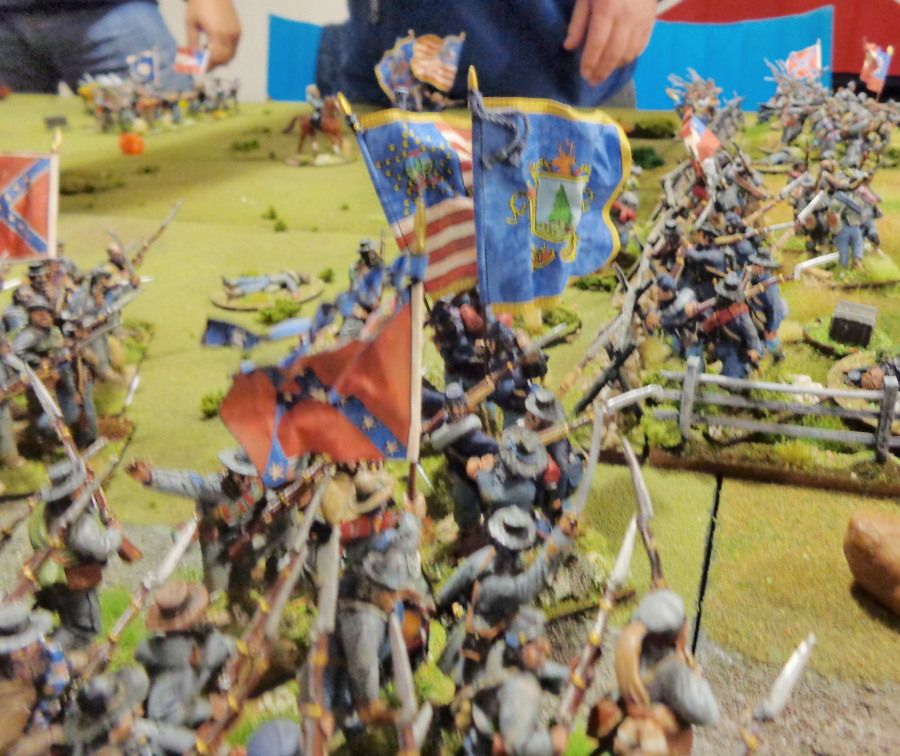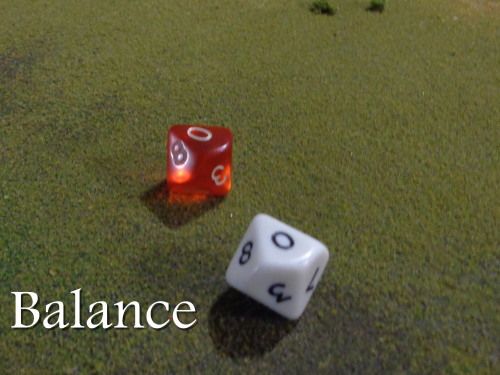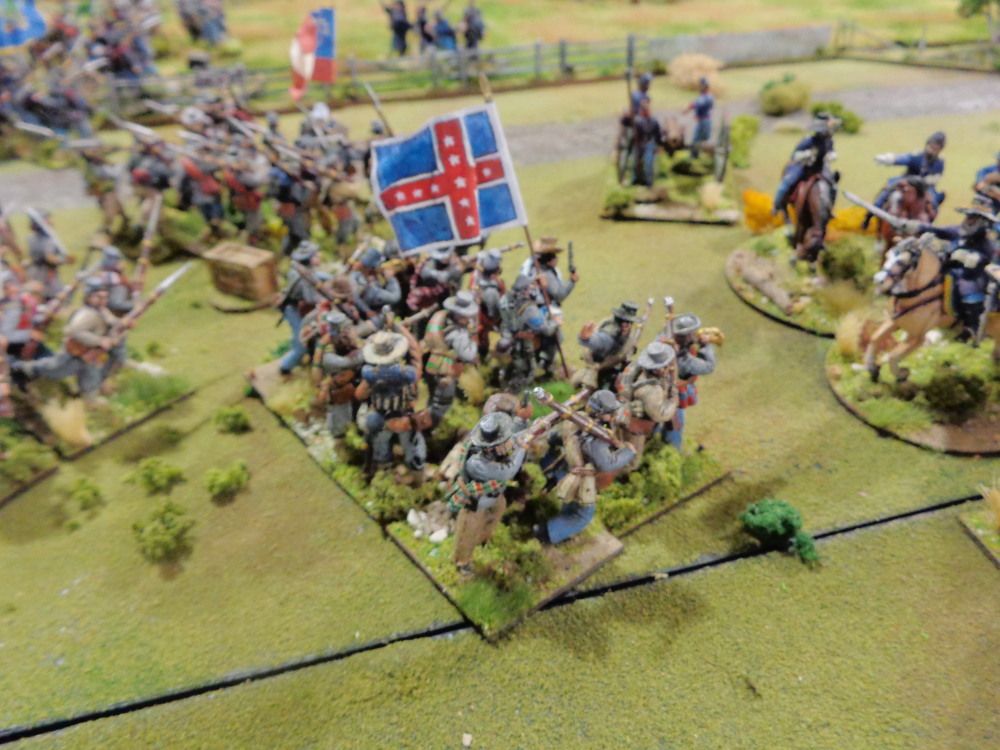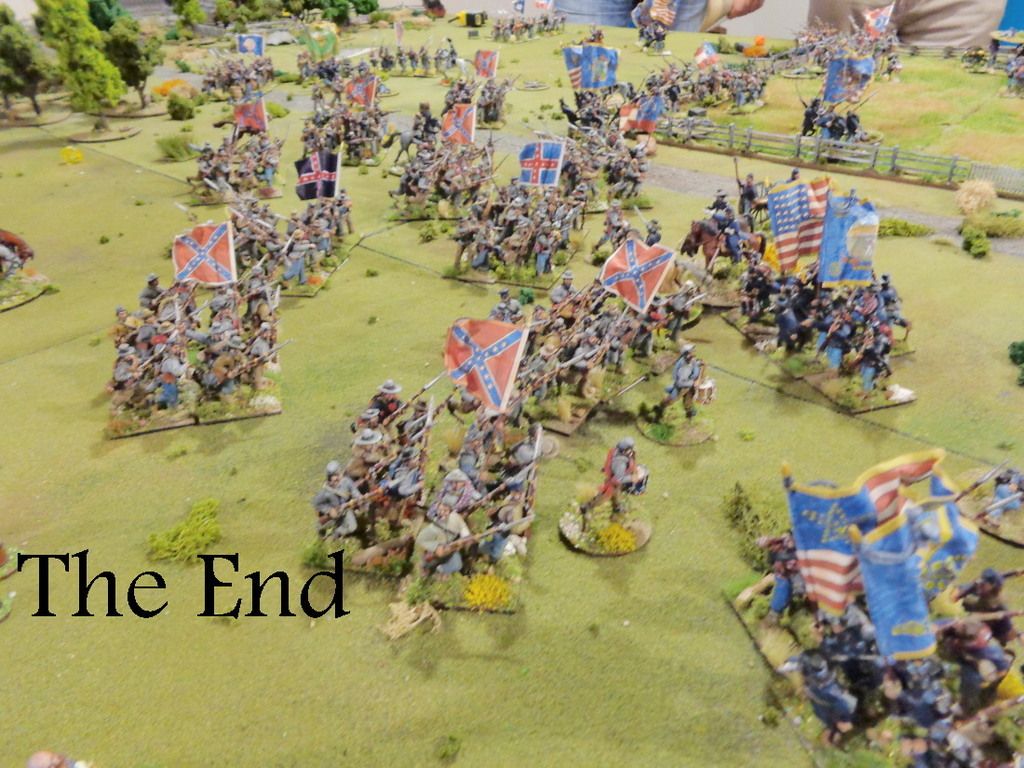 The light faded (and so did my camera ability to get enough light
the Union turn 6 was taken
Casualty were high -over 50 stands per side
The Confederates had broken through - most guns were silenced or lost for the union but they held.
IT was a mighty Draw
well done everyone
The Irish Regt and the Indianians and the mounted infantry saved the day for the union and the Confederate sharpshooter at the end held off 3 fresh units
also special not to Bob for the sportsmanship award - guns were moved incorrectly but dice had been thrown and allowed a reroll which led to him losing a combat - thanks Bob