News just in ........
The French have been kicked out ....
Moscow has been saved
All hail our Lady of Smolensk......................
Well on Saturday we fought a vicious battle just out side the gates of Moscow
the game concentrated on the Russian Fletches and I would not have been an Russian Atillerymen
The French had turn 1 and straight away attacked the Fletches to remove those nasty guns having some success on left and right but suffering severe casualties as the Russian fought to stop losing their guns.
The with the prodding of the Priest and the unveiling of the Holy Icon the Russians counter attacked pushing away the vile French troops all along the line - the came an opening in the Line from the huge barrage that the French guns laid down and 2 French cavalry attacked and the all except I gun Battery lay dead or badly damaged.
But hope was not lost for again the priest inspired their troops and mayhem in the French lines as they were ether thrown back or stopped in their tracks-- but many had fallen
in the end it was a draw with the French finally pushing forward but in not enough numbers.
The Cowards award goes to a certain group of French Hussars that went into the forest but got lost.
also welcome to a new Member Dave "paul" greg Chris"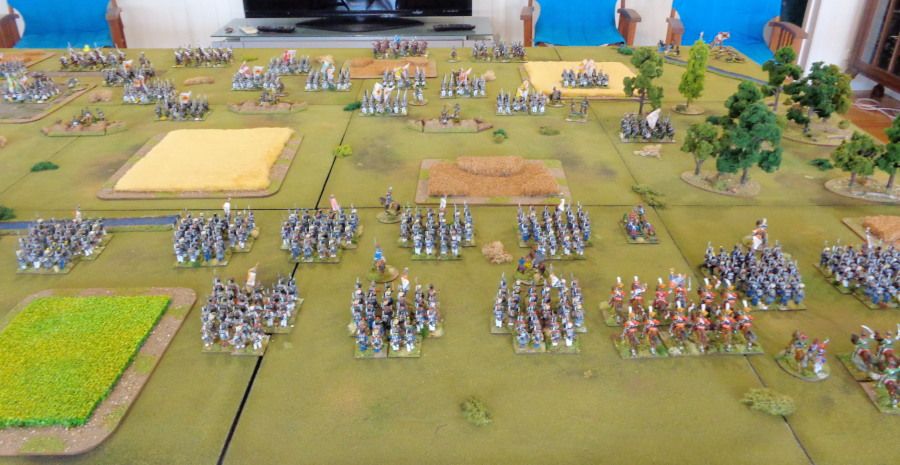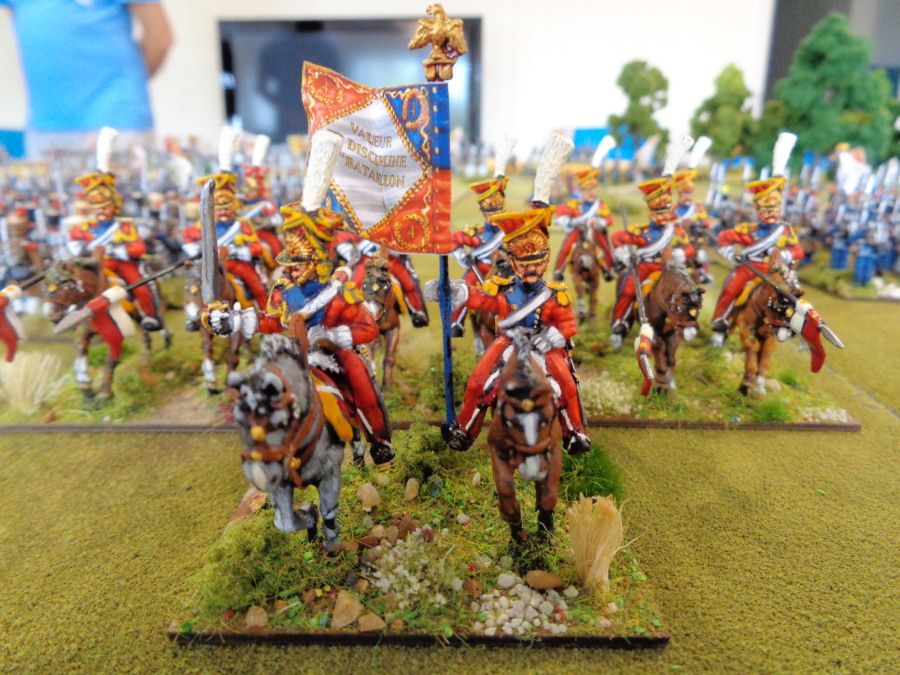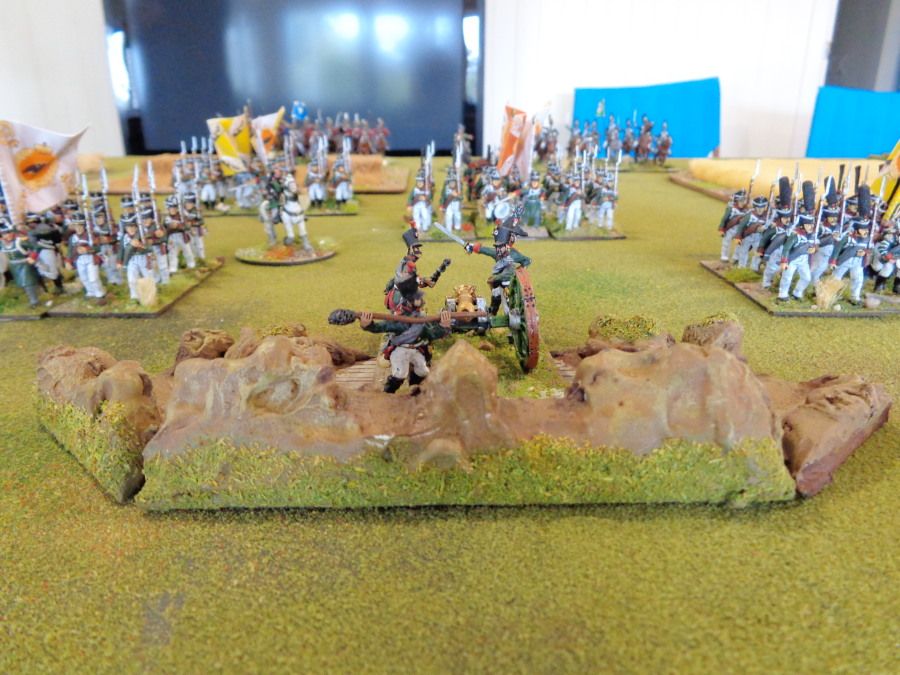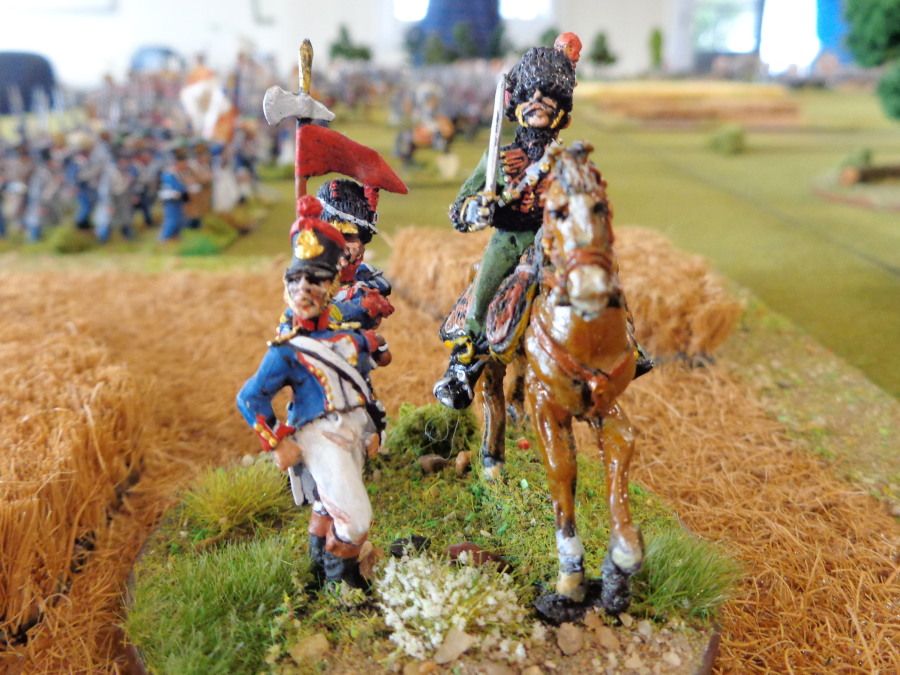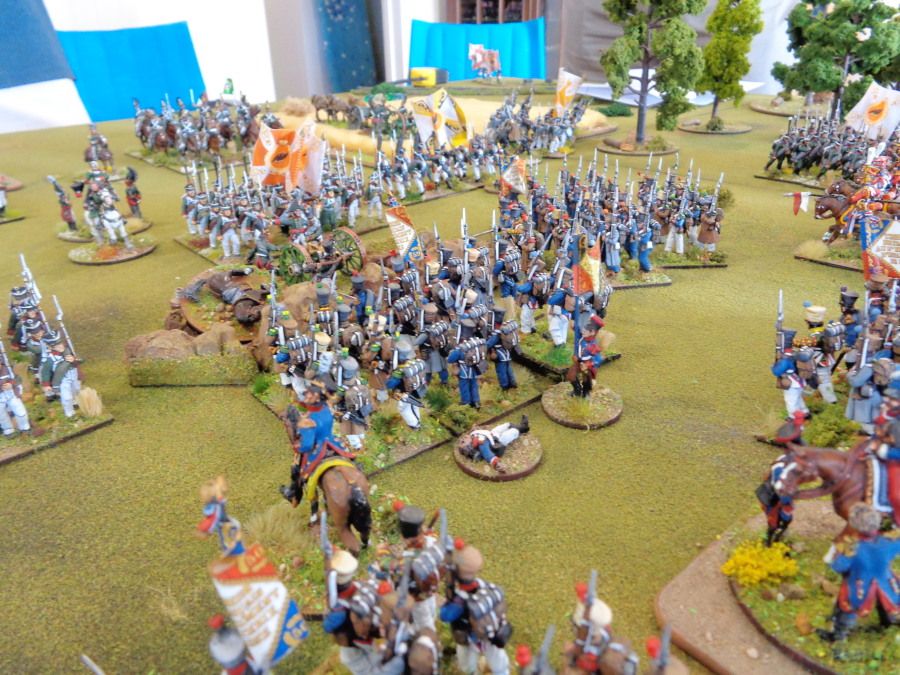 The Casualties Mount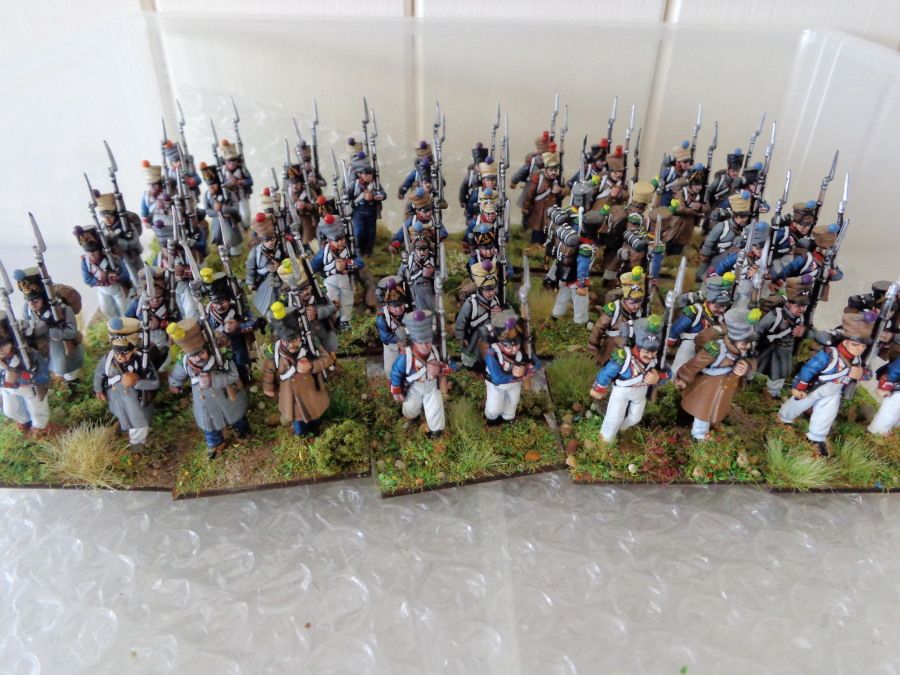 The Hand of God inspires his troops
Russian Slight of hand
Nothing up my sleave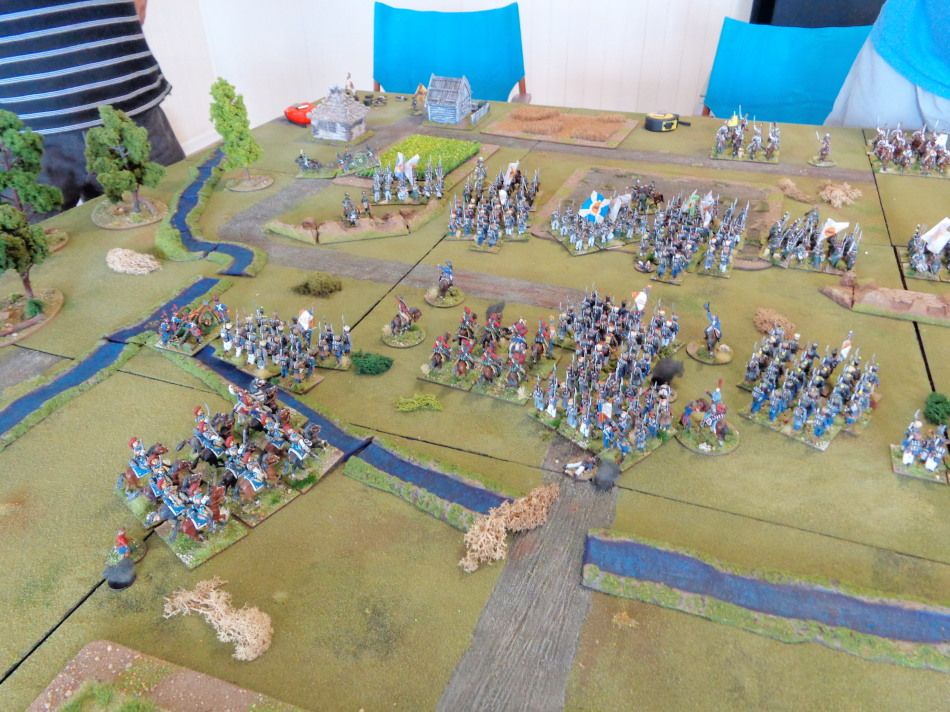 the hole left as one of the French units just disappeared (well most just ran away)
Another Russian unit about to breakthrough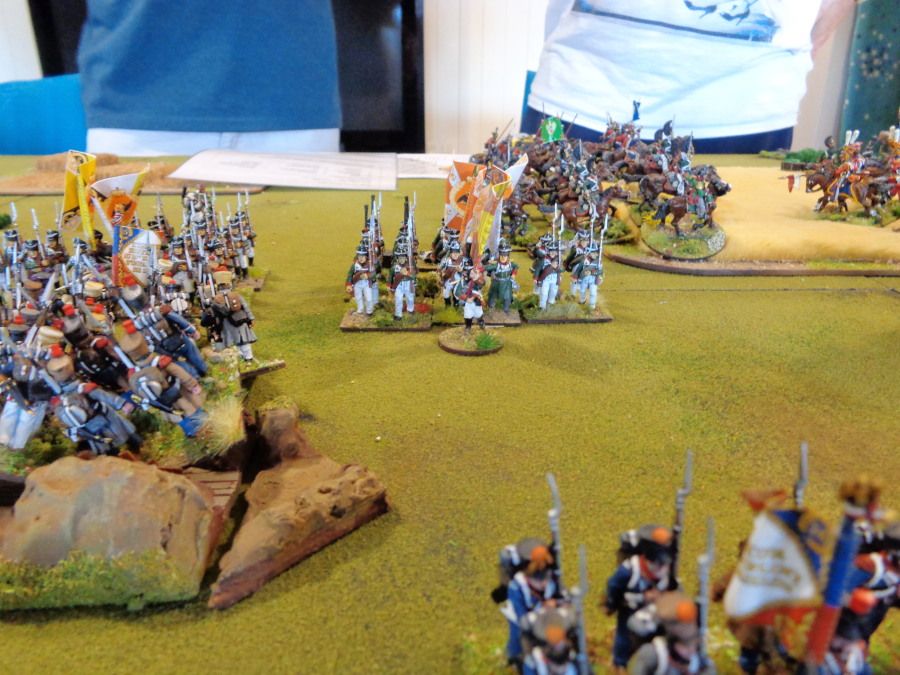 but the lancers give their all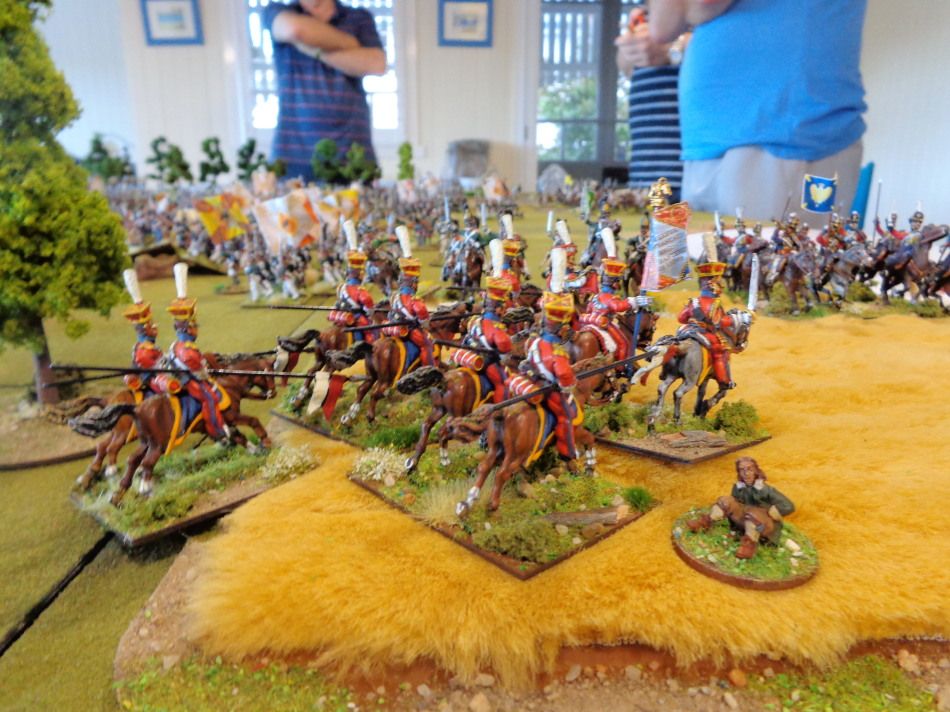 And the Russians give it back