Here is photos from our latest game - 8 turns or huge enjoyment and laughter and many many "ones" rolled
20 mm figures from Brad Smith and my collection
A Beach landing
This just after the declaration of war and the defender of the Airfield were faced by a dawting task of stopping the unstoppable forces of the Imperial Japanese
The game was hard pressed - losing all the pill boxes defending the outer beaches with 2 battalion of Japanese and 1 one of pioneers attacking in strength against the Dogras and boy did they get a hard time even at one stage being attacked by both allied aircraft.
The main landing attack went up the estuary and went to attack the main target -THE AIRFIELD
well the allies would have none of that and while one flank to the brunt of the attack and where finally routed after losing 3 companies the other flank sneeked across to retake the beaches.
The end result was an Allied win but it was so close ( one more inch of movement by the Japanese and would have been a glorious draw)
(the only time I got a rout of a battn that won a battle)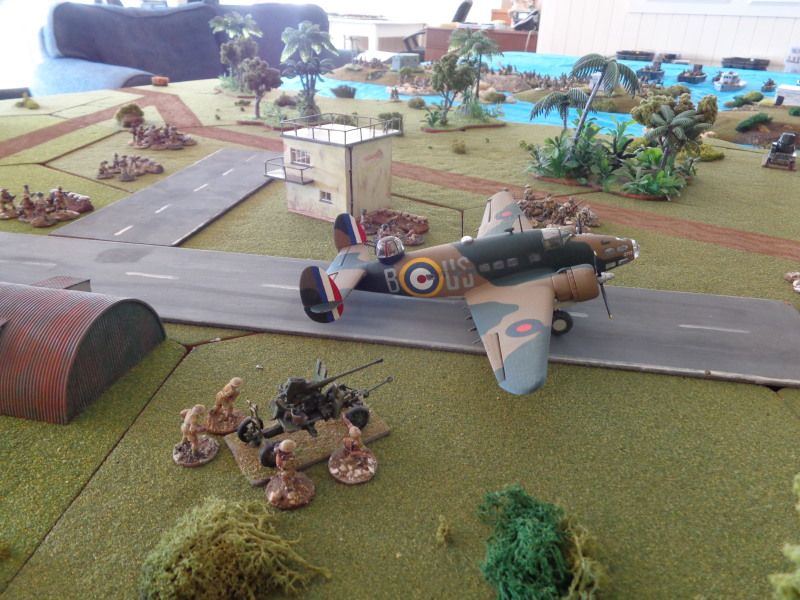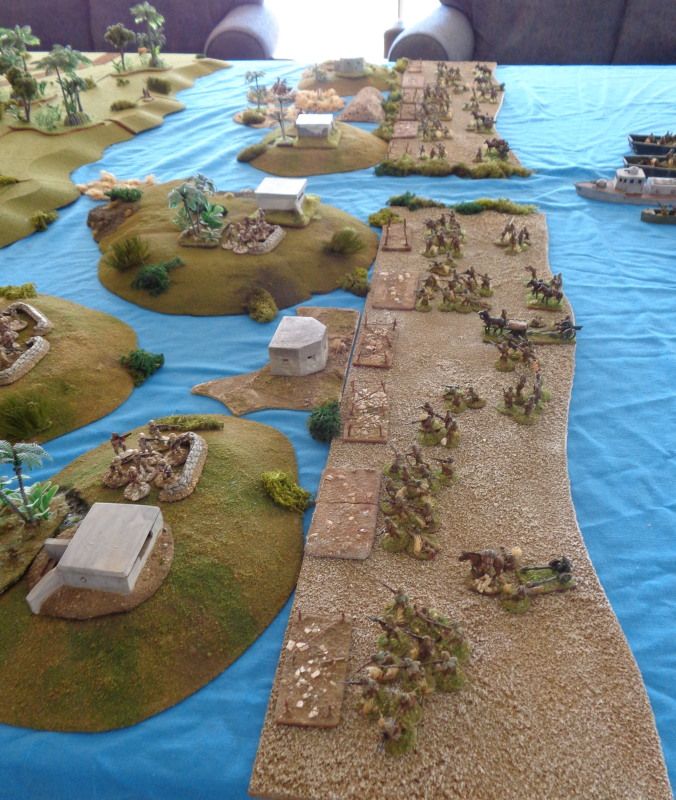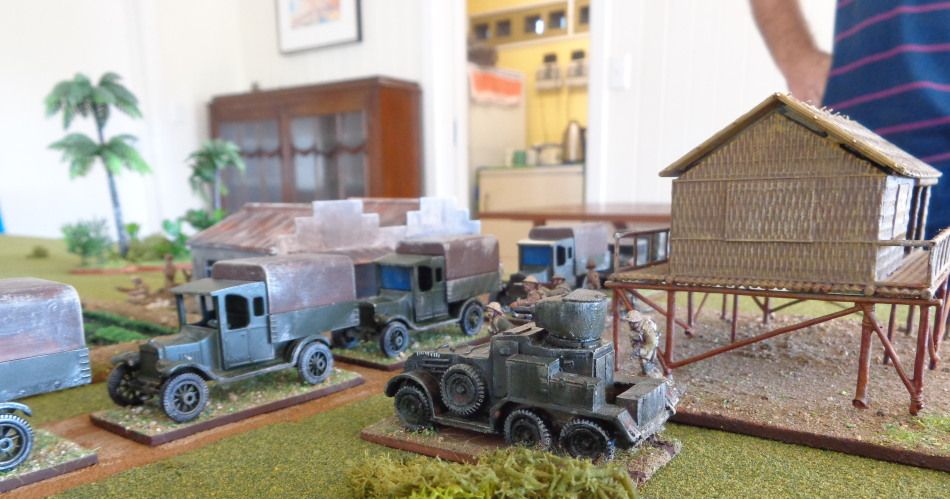 early morning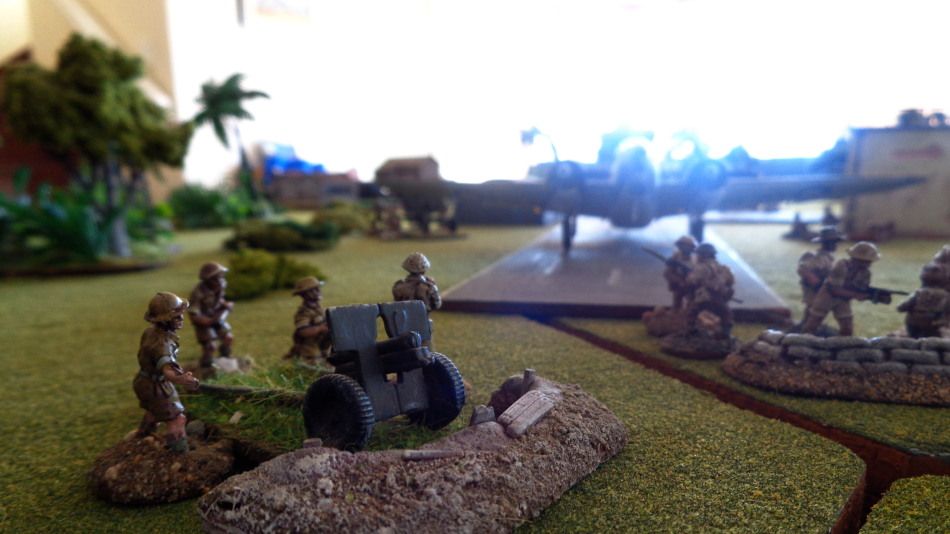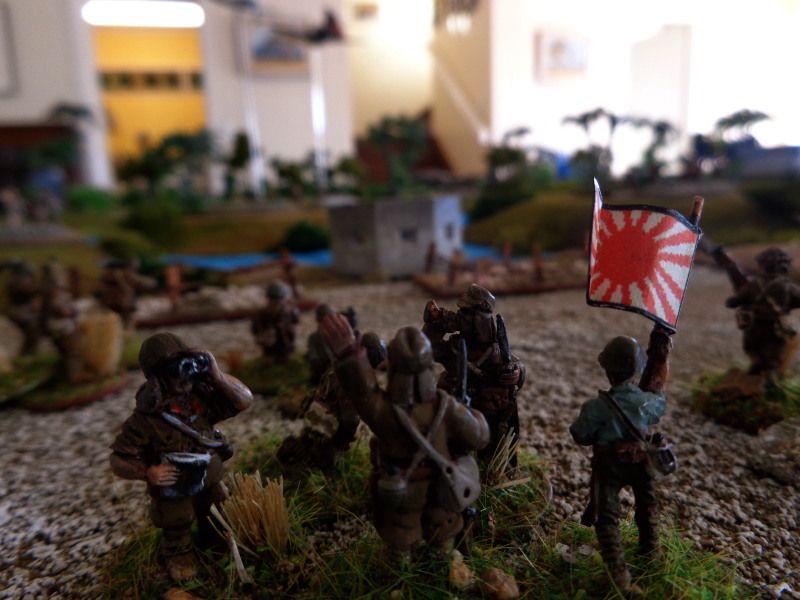 The only time the Japanese Airforce appeared ?????