Here is our Groups latest battle
The Poor Americans where total outclassed in this Battle in Tunisia and also lead to the capture of Patton's Son in Law
Here are the photos
Game Held at Brads Holiday Centre haha, Much food and lies consumed
Figure from the collection of Brad Smith Tim O'Connor and Myself
Brad smith did the American Infantry in Great Coats and I painted the rest
The Game Started with The German Side attaching against a surprised American force from behind a sandstorm
as expected the Germans Towelled up quite a few of the offensive part of the American Force and did have stronger armour than the Americans who fought back ,
Battle was in Left and Right Pincer moves by Germans and counter attacks by Americans, Right hand side Infantry could nt take it and went to ground suppressed and then turn 3 by the Germans almost destroyed 3 American Tank Sqns,
Not looking 2 good but then the Americans pushed out to the right Suppressed the German's Left Pincer then total shutting down the Infantry and then routing them totally leaving their Armour alone on this flank mind you The American Armour had paid a high price and there was little to stop it.
The Americans Left flank on the other hand was a mess and after much too and fro, it looked like the Germans would sweep Thru
But in the Last turn the German Infantry withdrew leaving the Field open to the Americans to win but they too could not with draw to their positions and it turned into a Draw
Highlight of the Game - American Player - Russ you know who that is. Kept shooting down the Stuka (which is darn hard to do)
I think 3 times it actually started a strafing run.
Thanks Chaps for a well played Game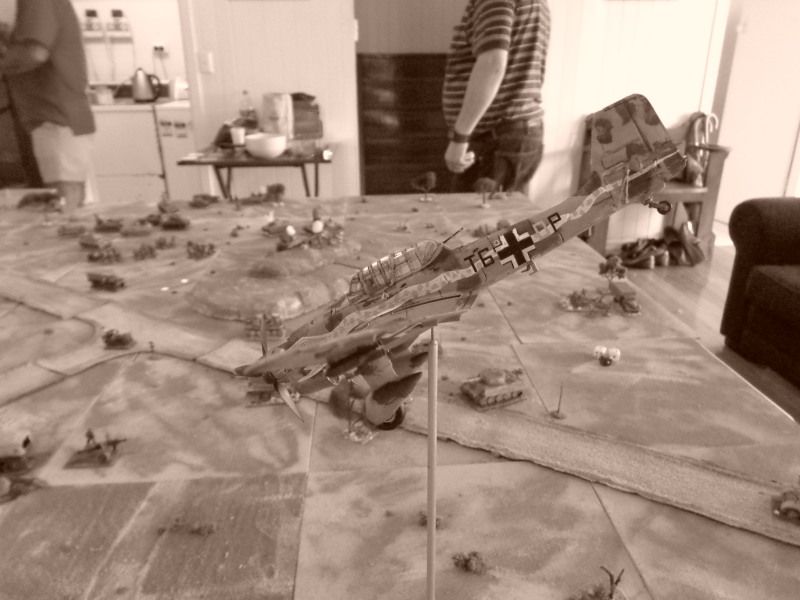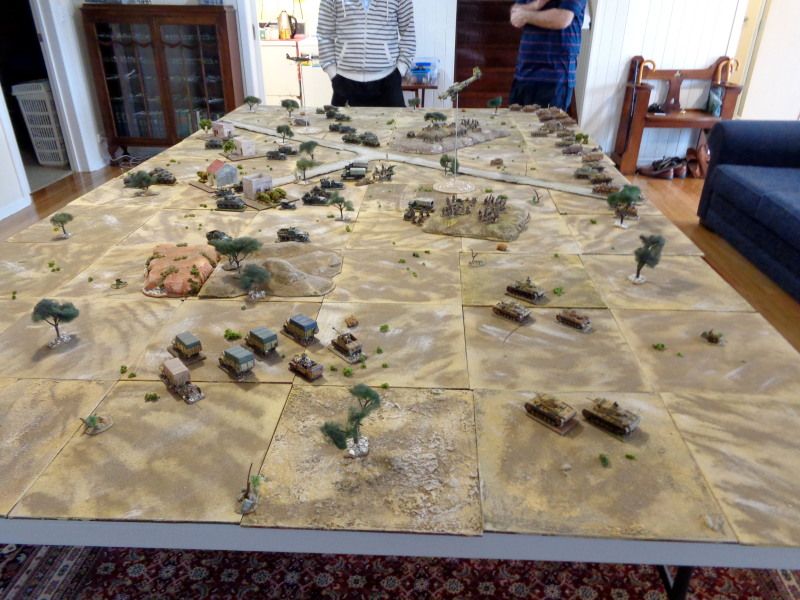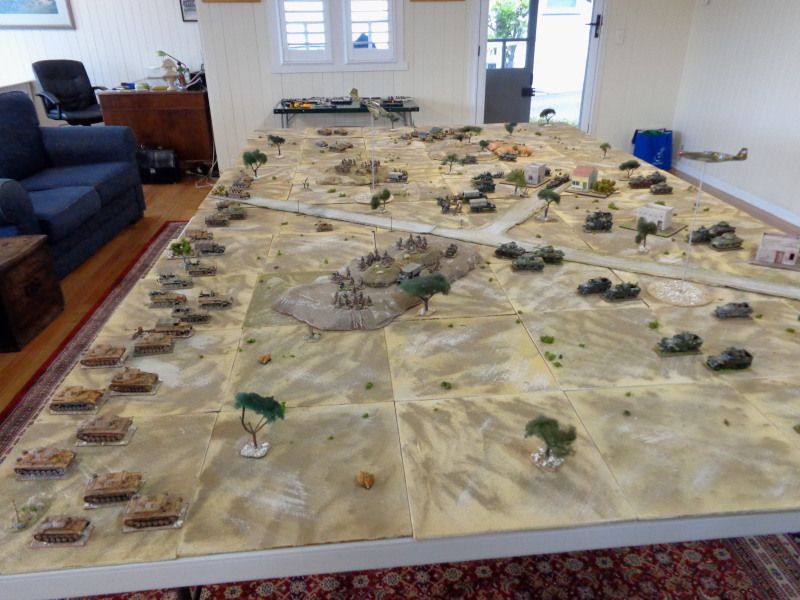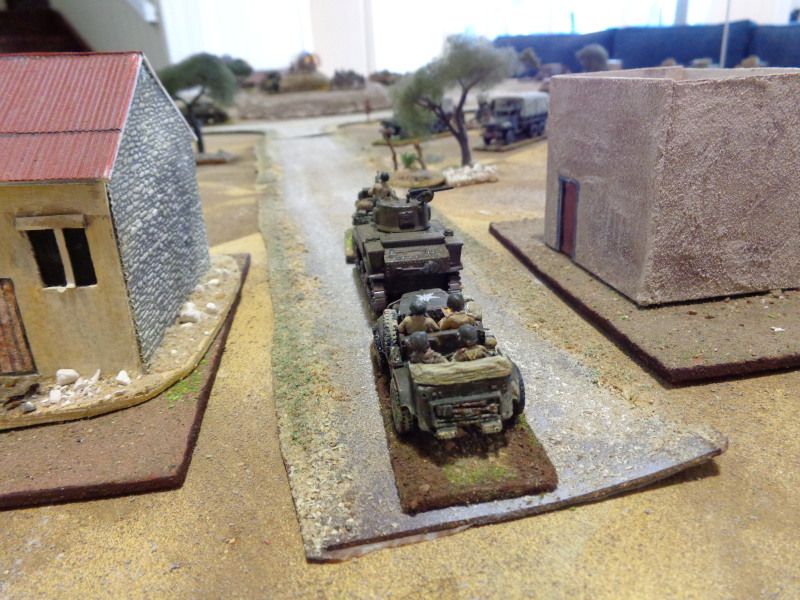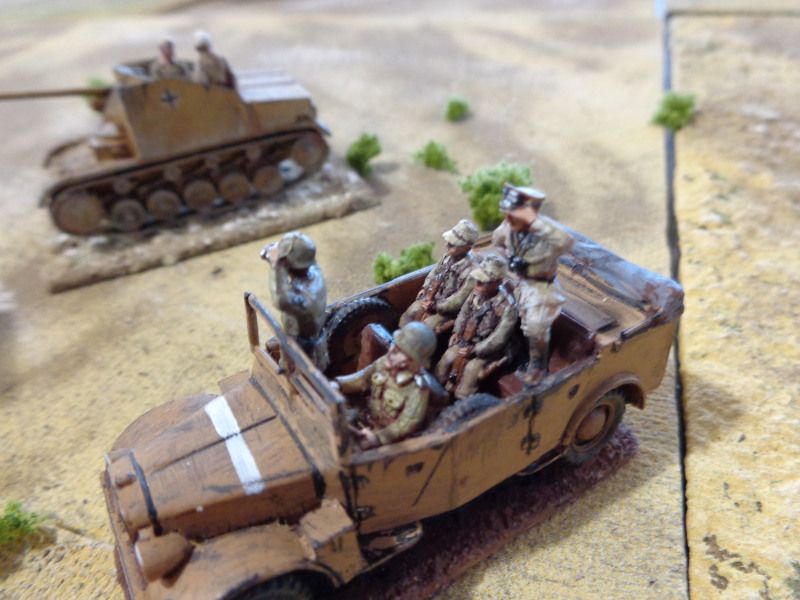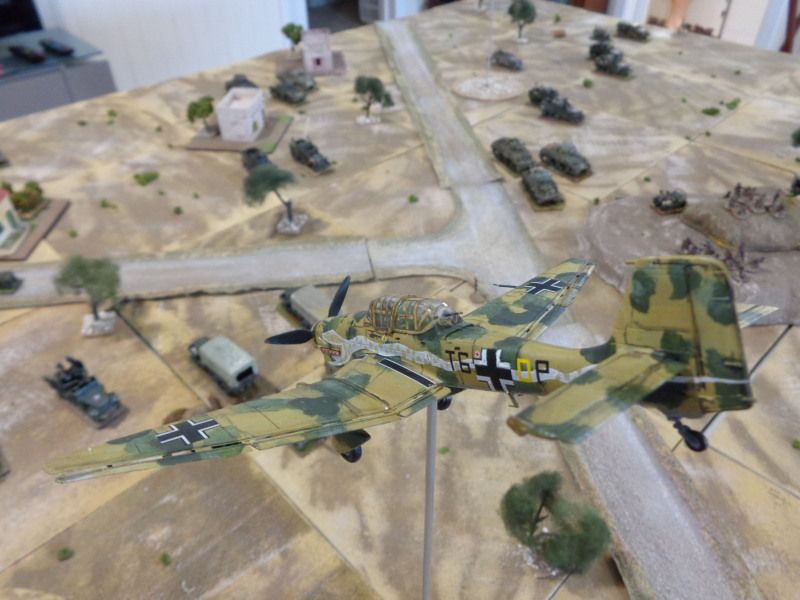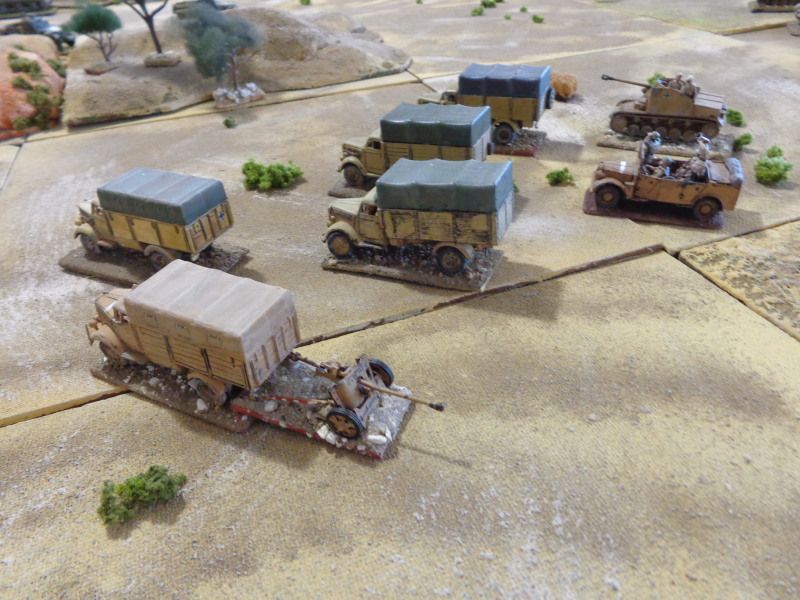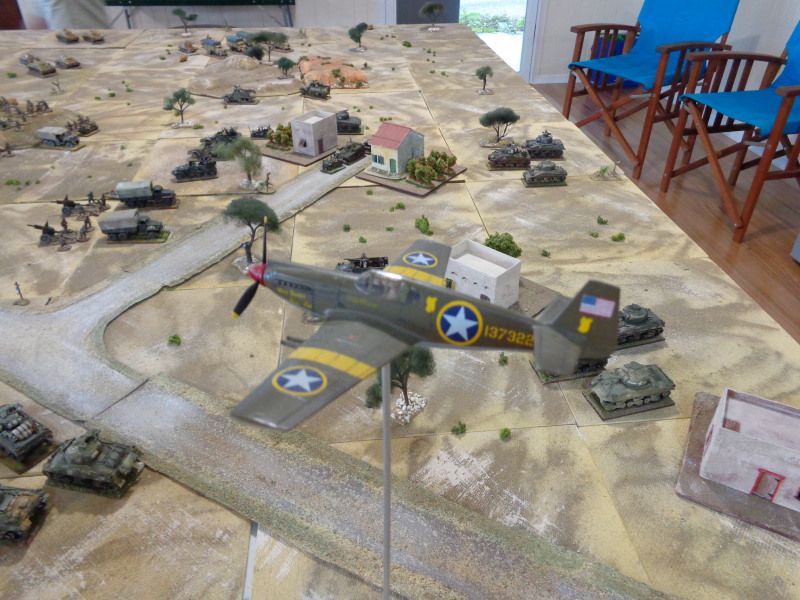 The Master Of the airbattle - Up yours Stuka