Again not a good season for the Confederates. Only 2 victories.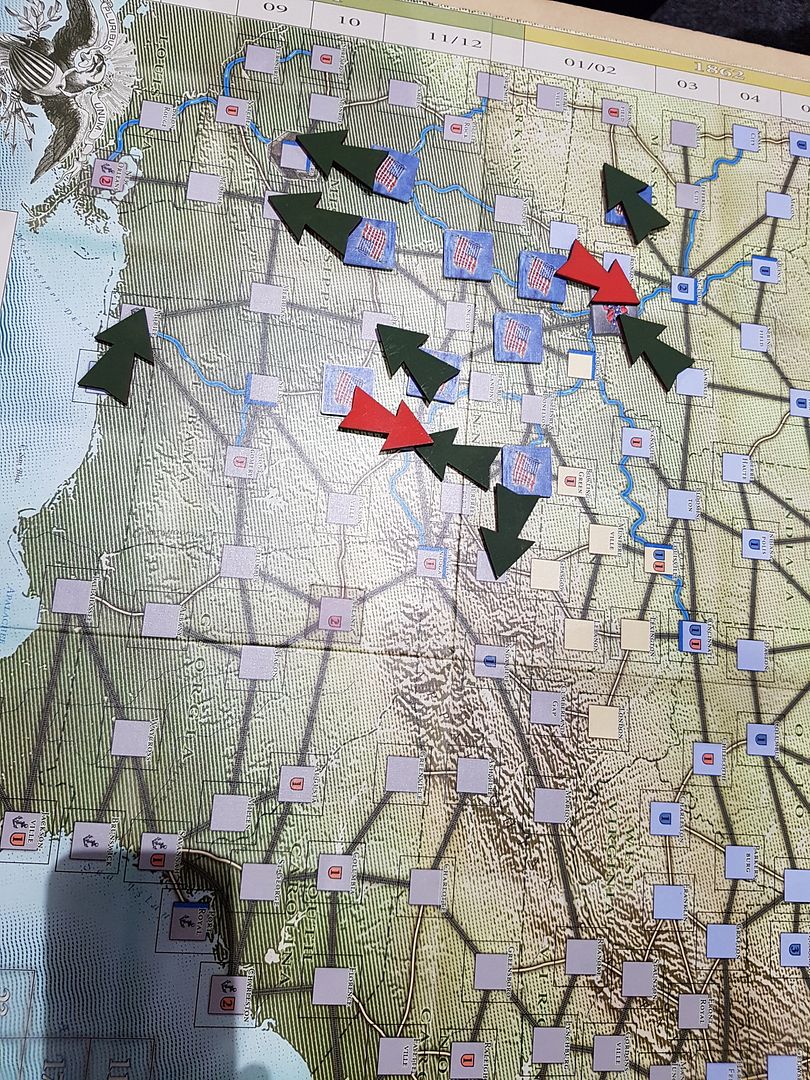 This time I would be defending Mobile and this would be a two on two battle with myself in control of the Rebel left.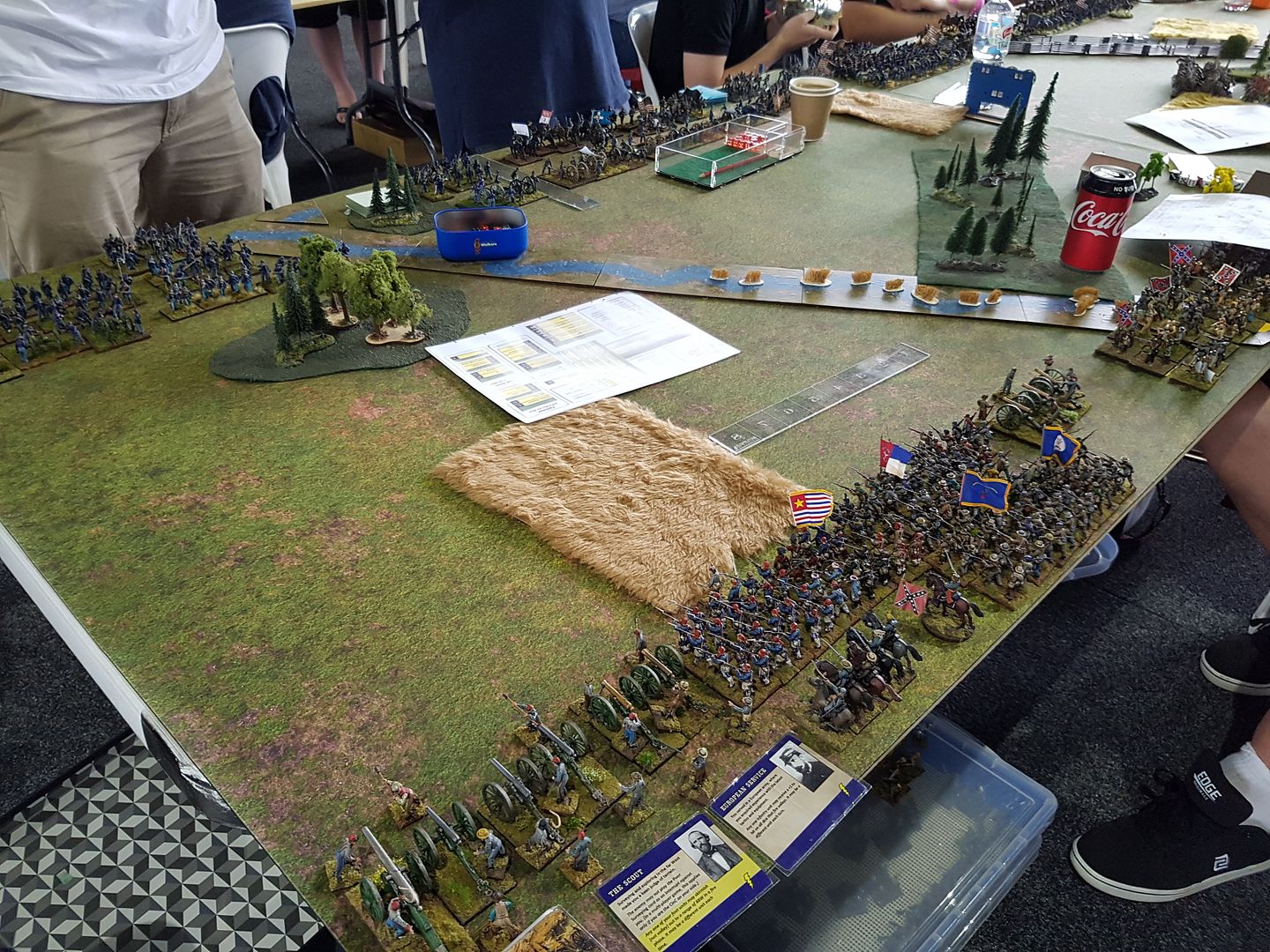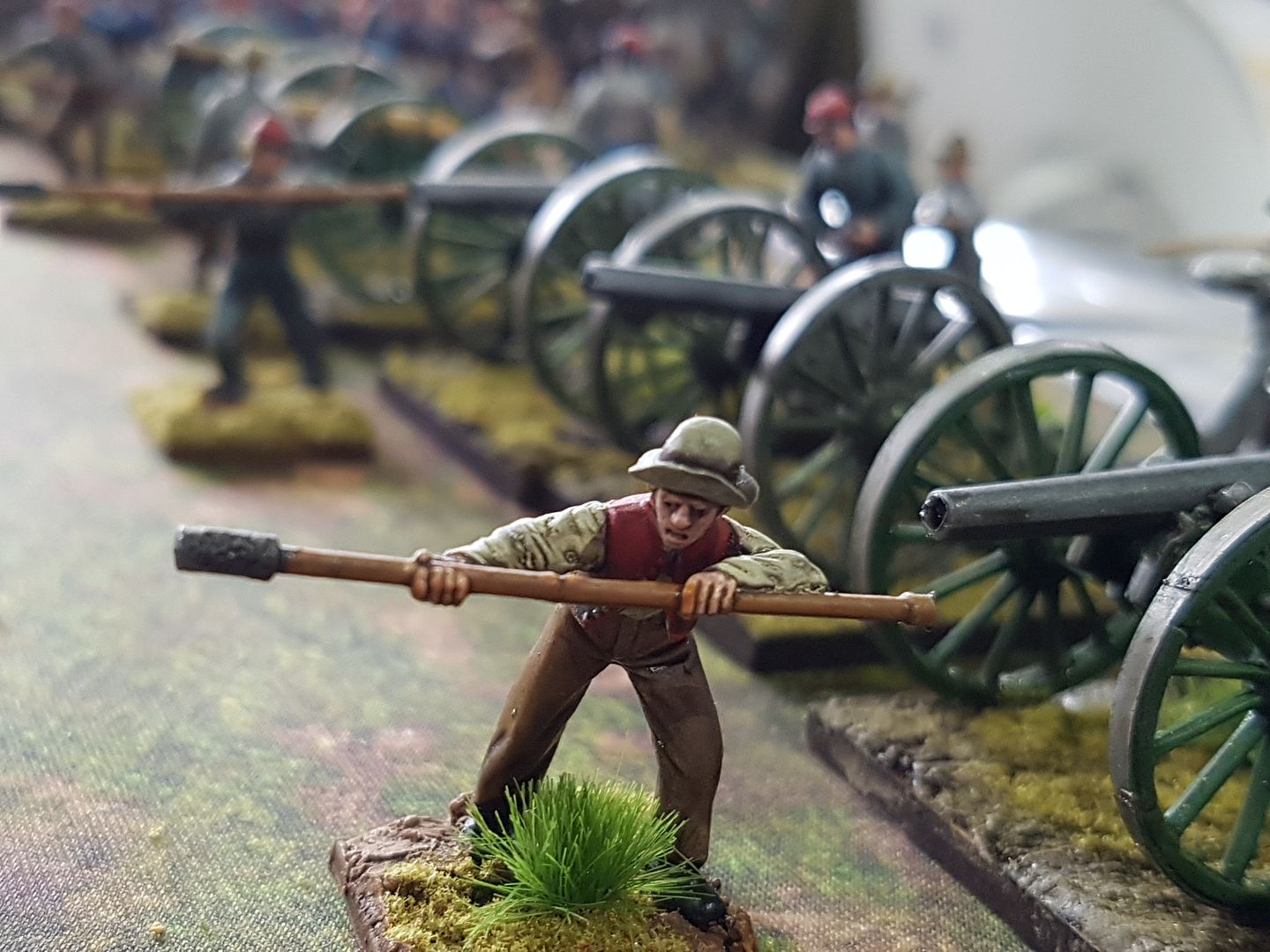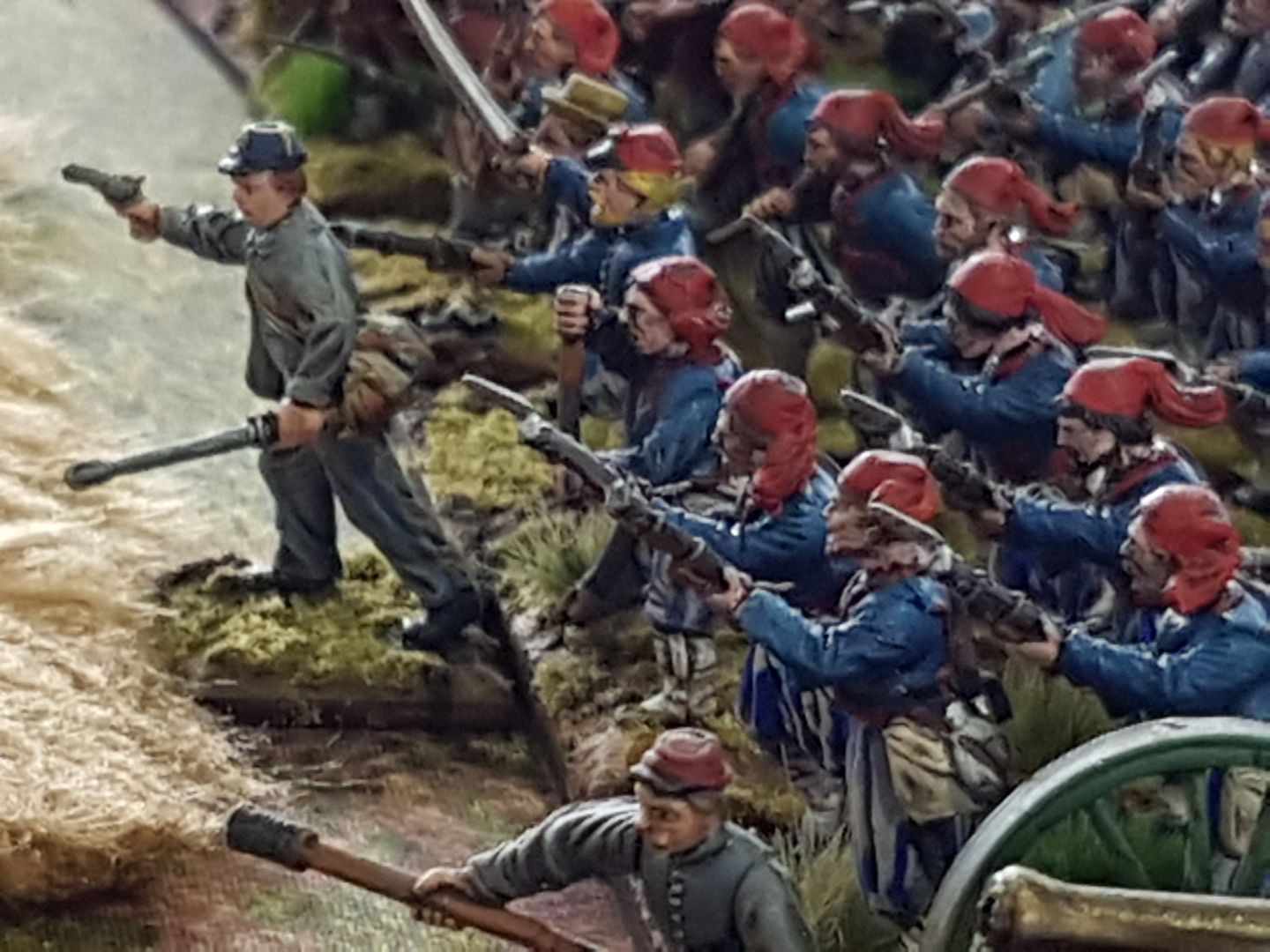 The Union lines opposite commanded by Tom, elder brother to Pat who I had faced the previous round.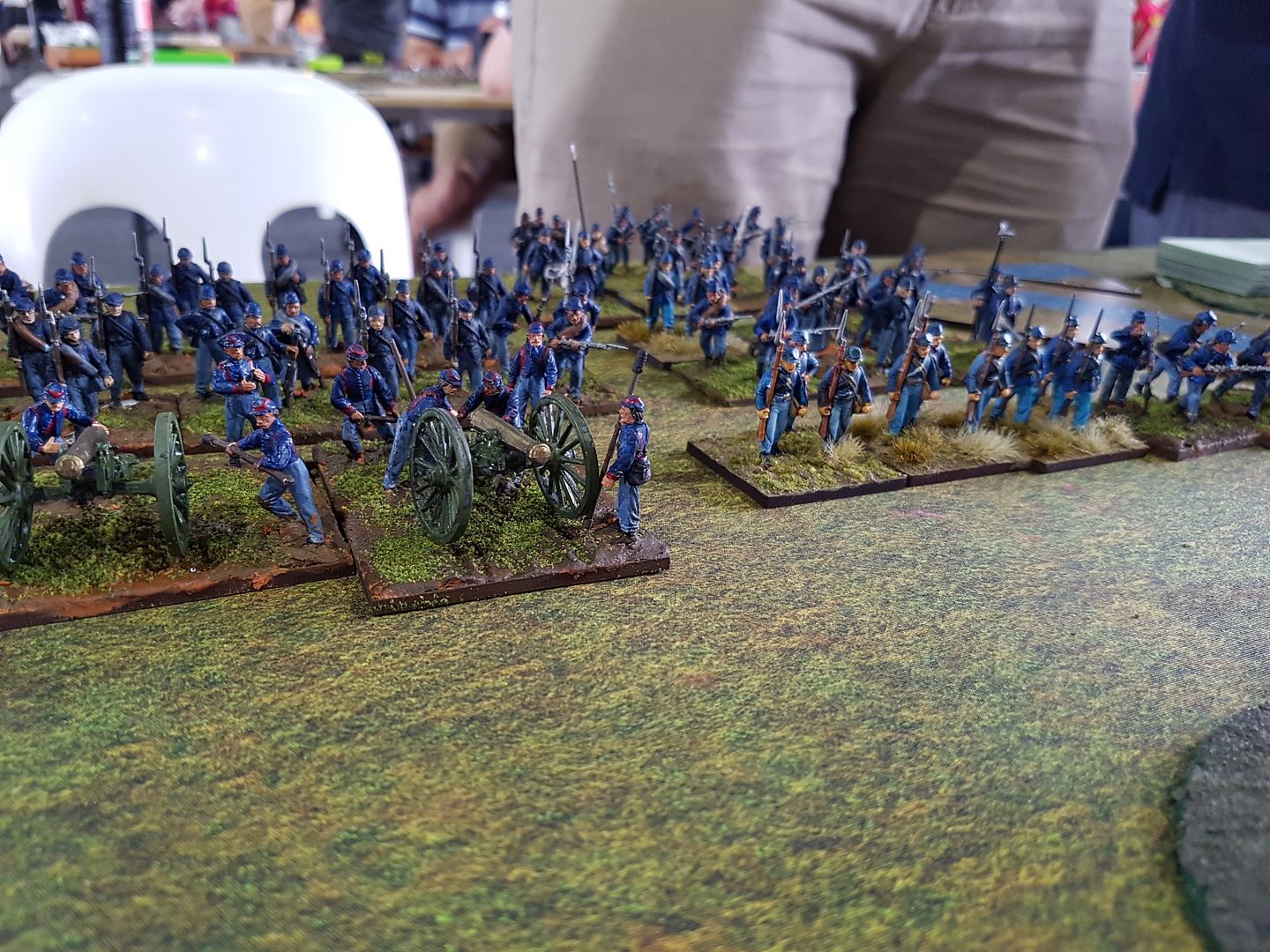 There was not much to do except to advance and my college did so, upto the tree line.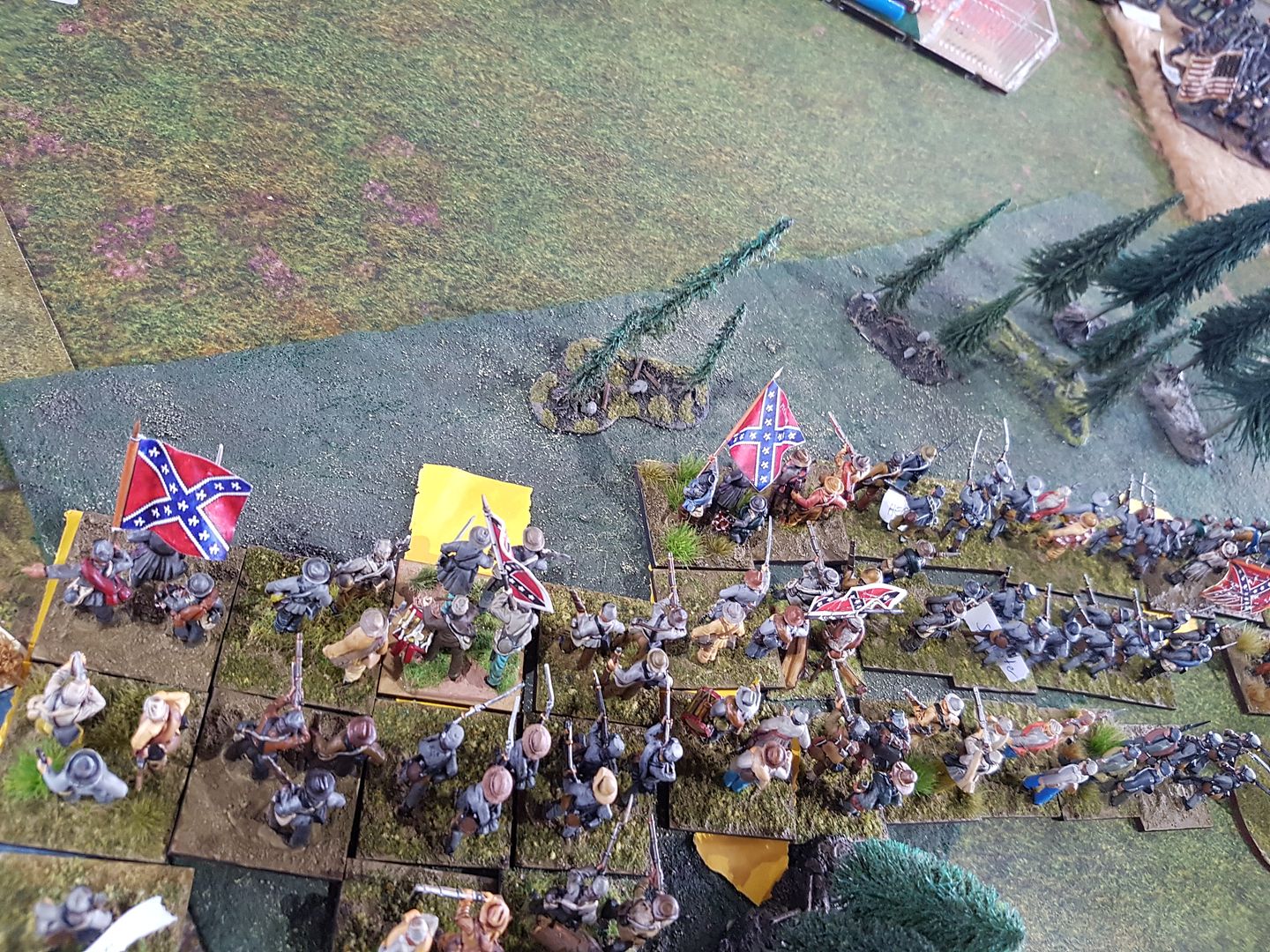 I tried to close the infantry lines as quickly as possible. This did, unfortunately, allow the Union cavalry to sneak forward and threatened some of my guns.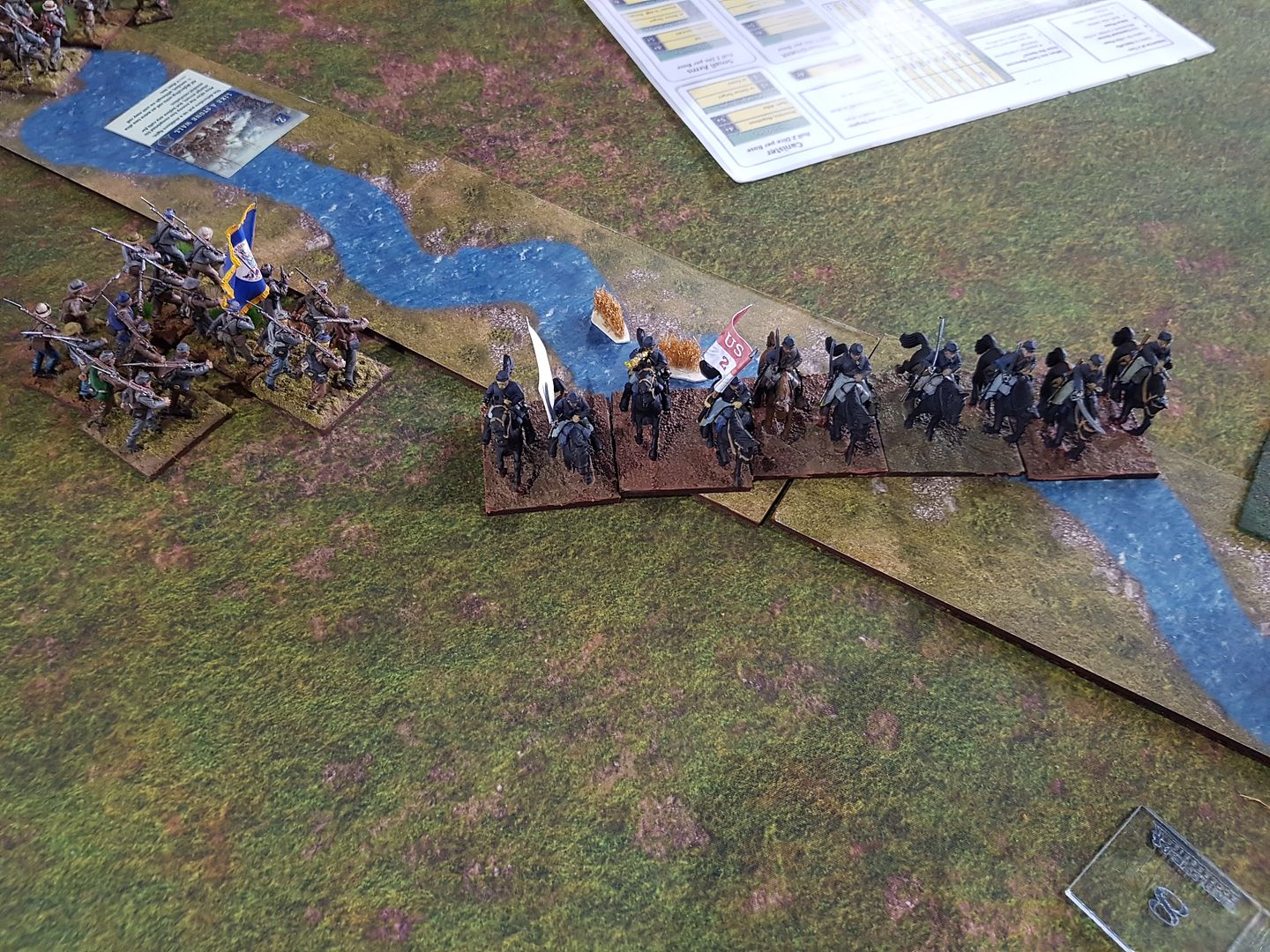 I threw boys boys forward. No less than four turns of charges, one after another. "Cold Steel" cards (giving extra dice in attack) and even a "Rebel Yell" (rare in the Rebel deck at this piont) were met but seemingly endless "Like a Stone Wall" cards (giving extra dice in defence) stopped a quick break through but gradually forced the Yankees back and broke the line on my section of the battlefield.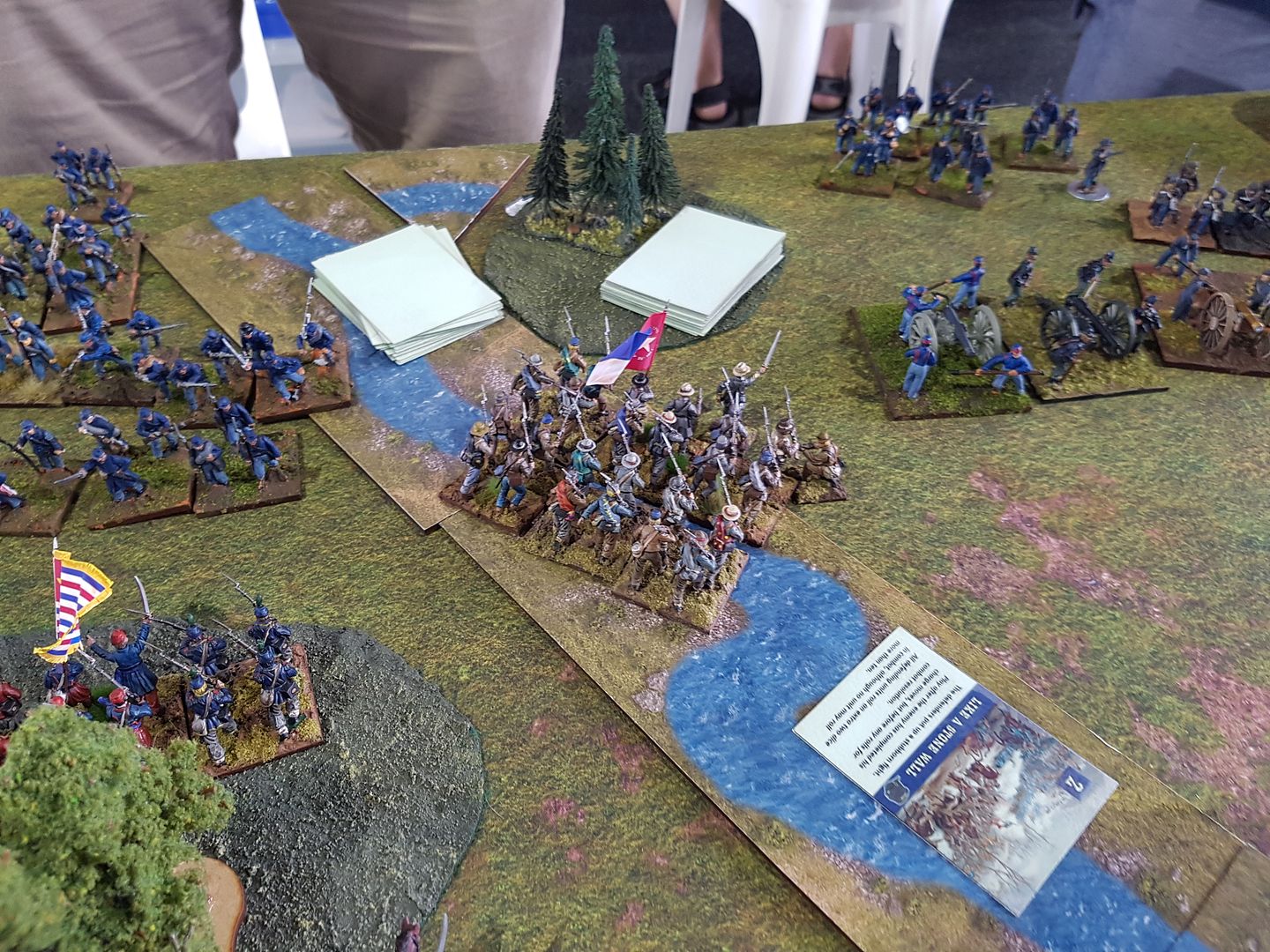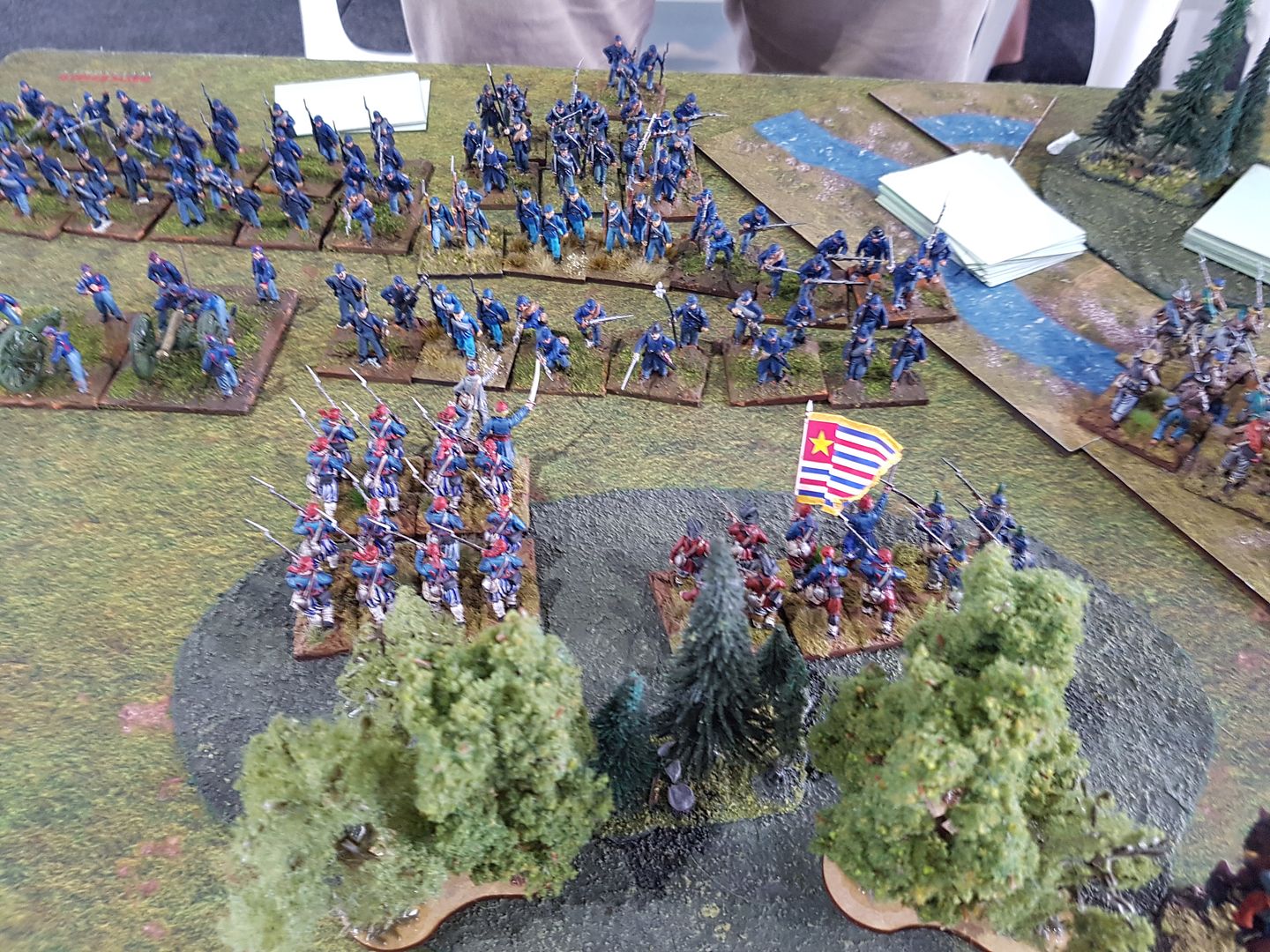 On the Rebel right, my fellow commander, perhaps intimidated by the Union artillery, continued to sit in the tree line.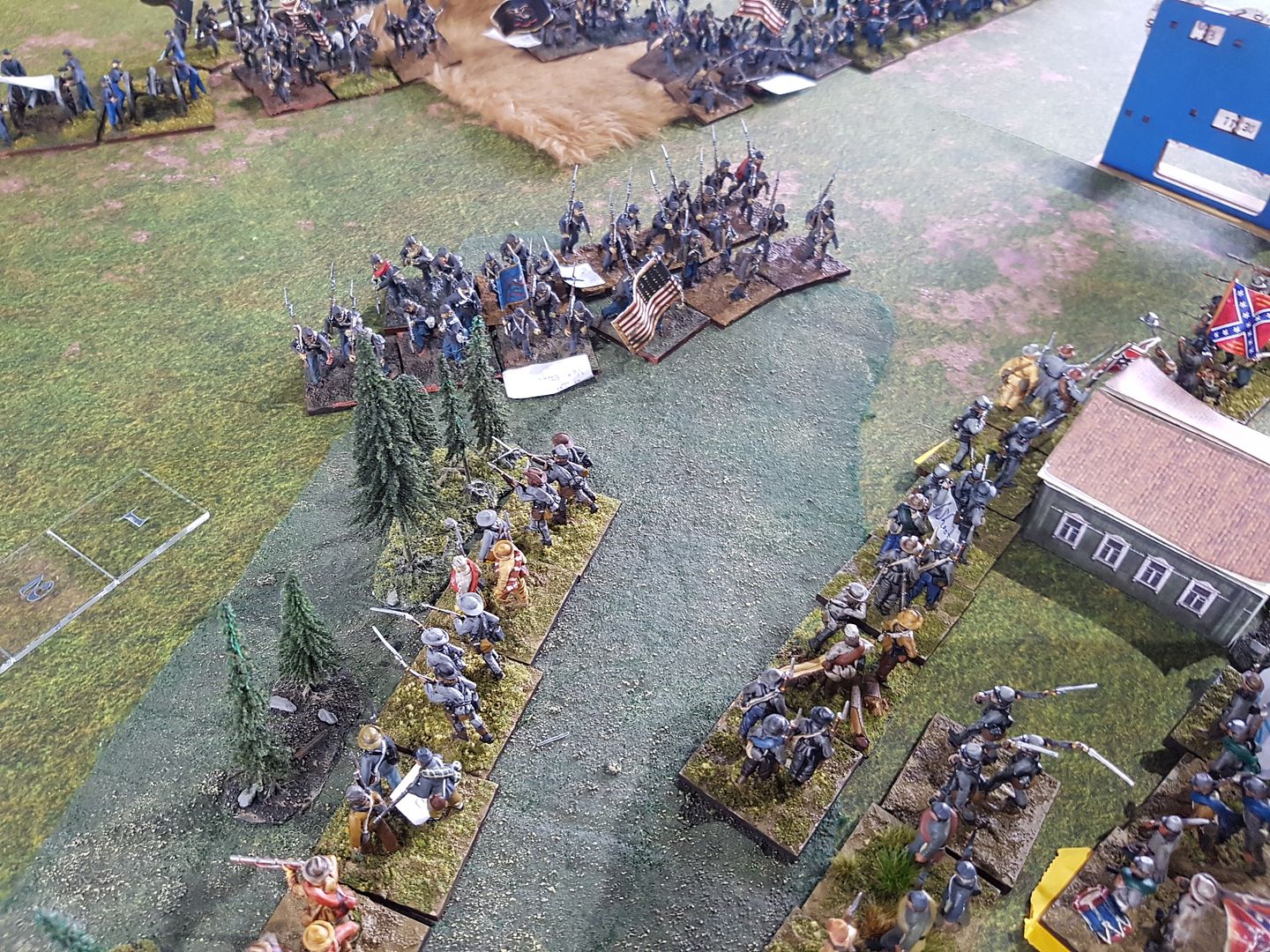 Even when some of my units seemed isolated, I was able to charge new units in and break the ring. Having bitten off so much it was swallow or die.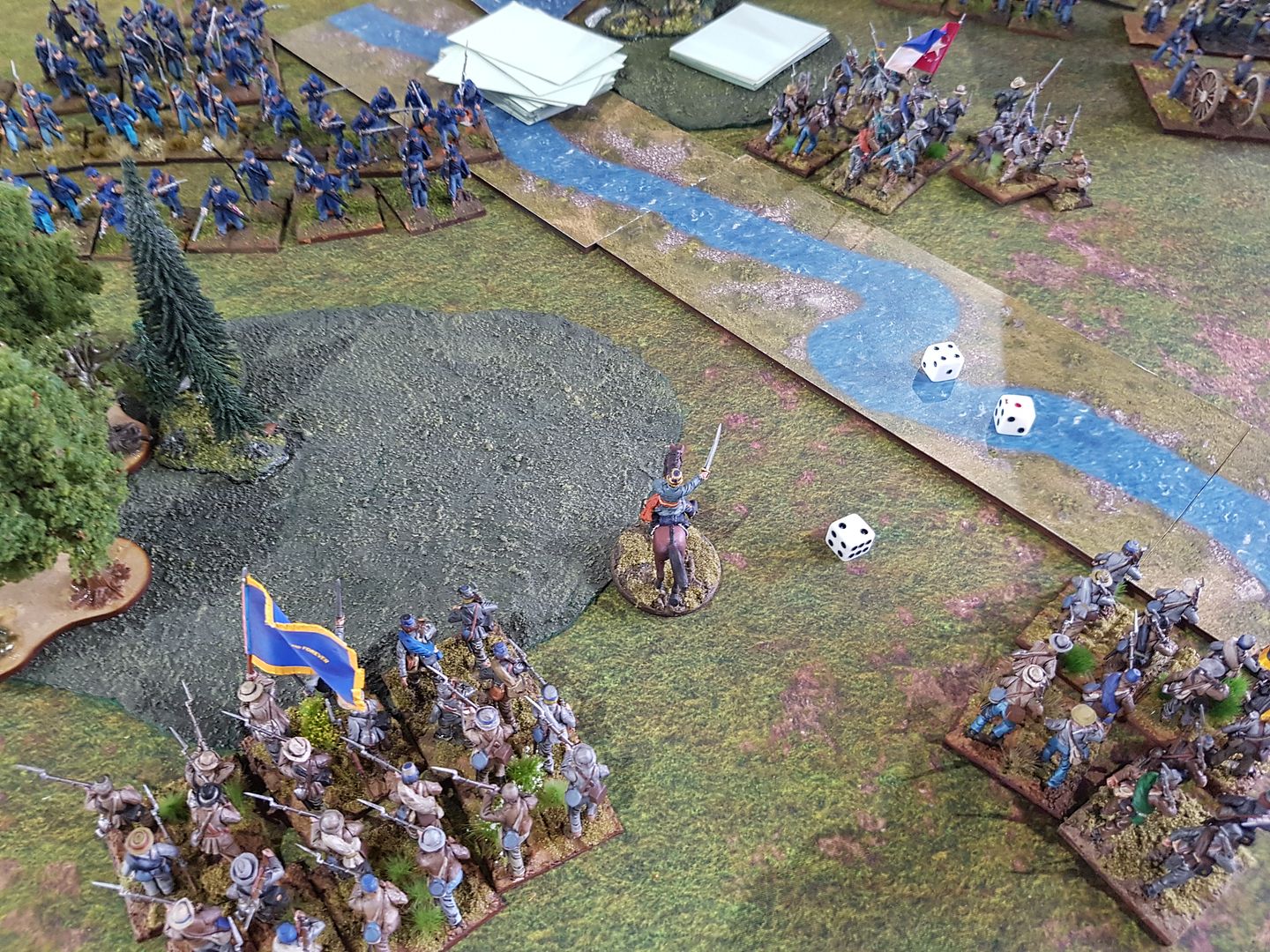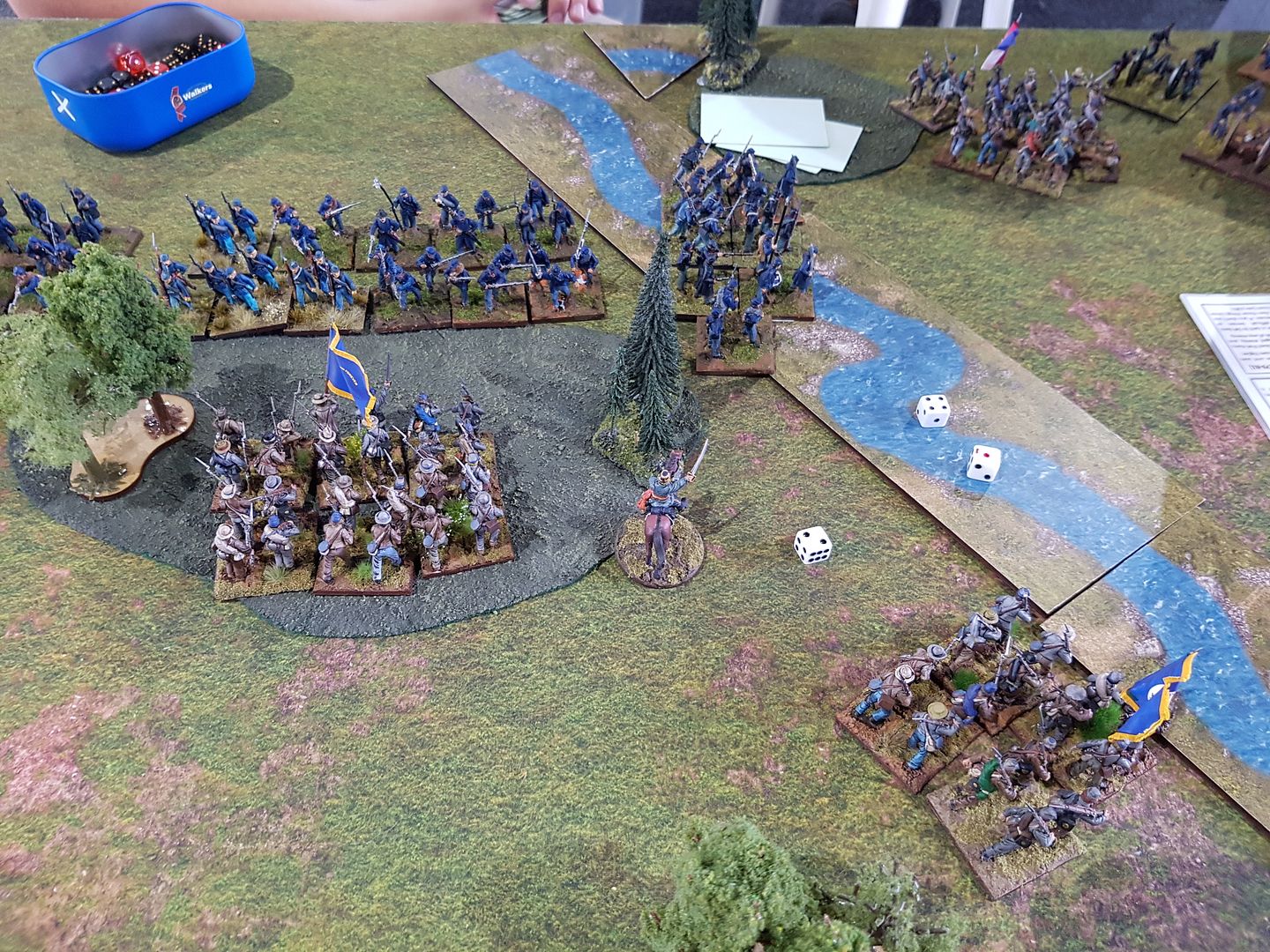 But it was not enough. with 2 of my batteries overrun by the Union cavalry, which my own small number of horsemen had been unable to stop (damn attrition and damn bad dice) our combined Rebel armies had reached the break point of 42, most of the losses coming from my command.
Even with the loss I gained 8 epic points and was now sitting on 22. Only got one promotion.