Gday All,
Yes I am back. New, very busy, job means that I have had little time for painting. So I am trying my best to get done what I can during school holidays, when I should be planning lessons for next term, and trying to get my ACW project finished (and also started).
Perry Plastics.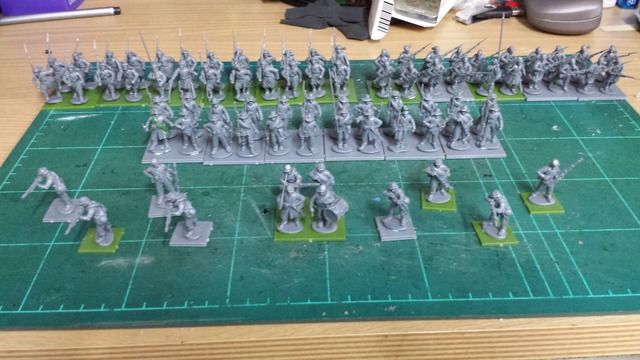 So this year to date we have;
US Sharpshooters.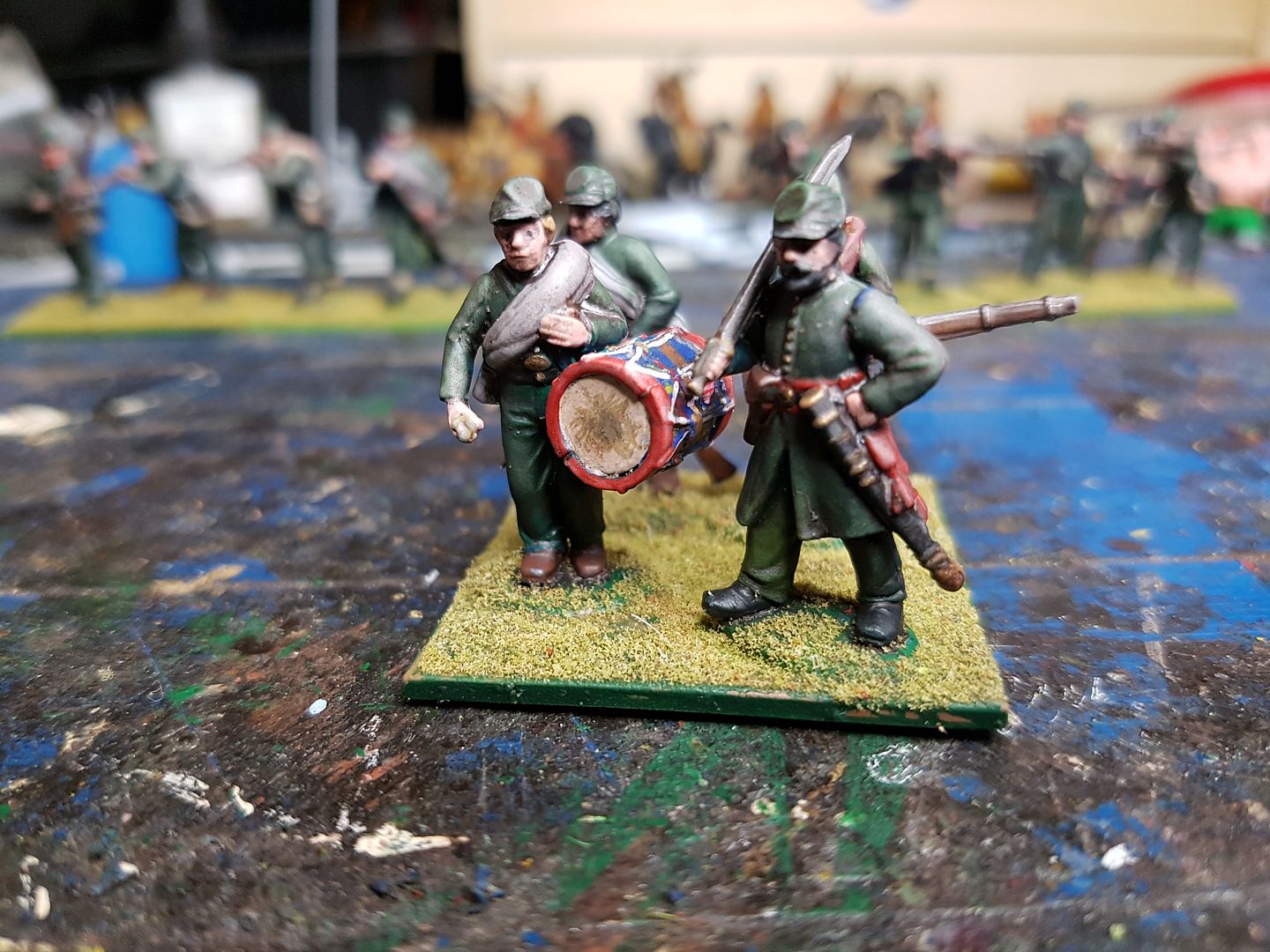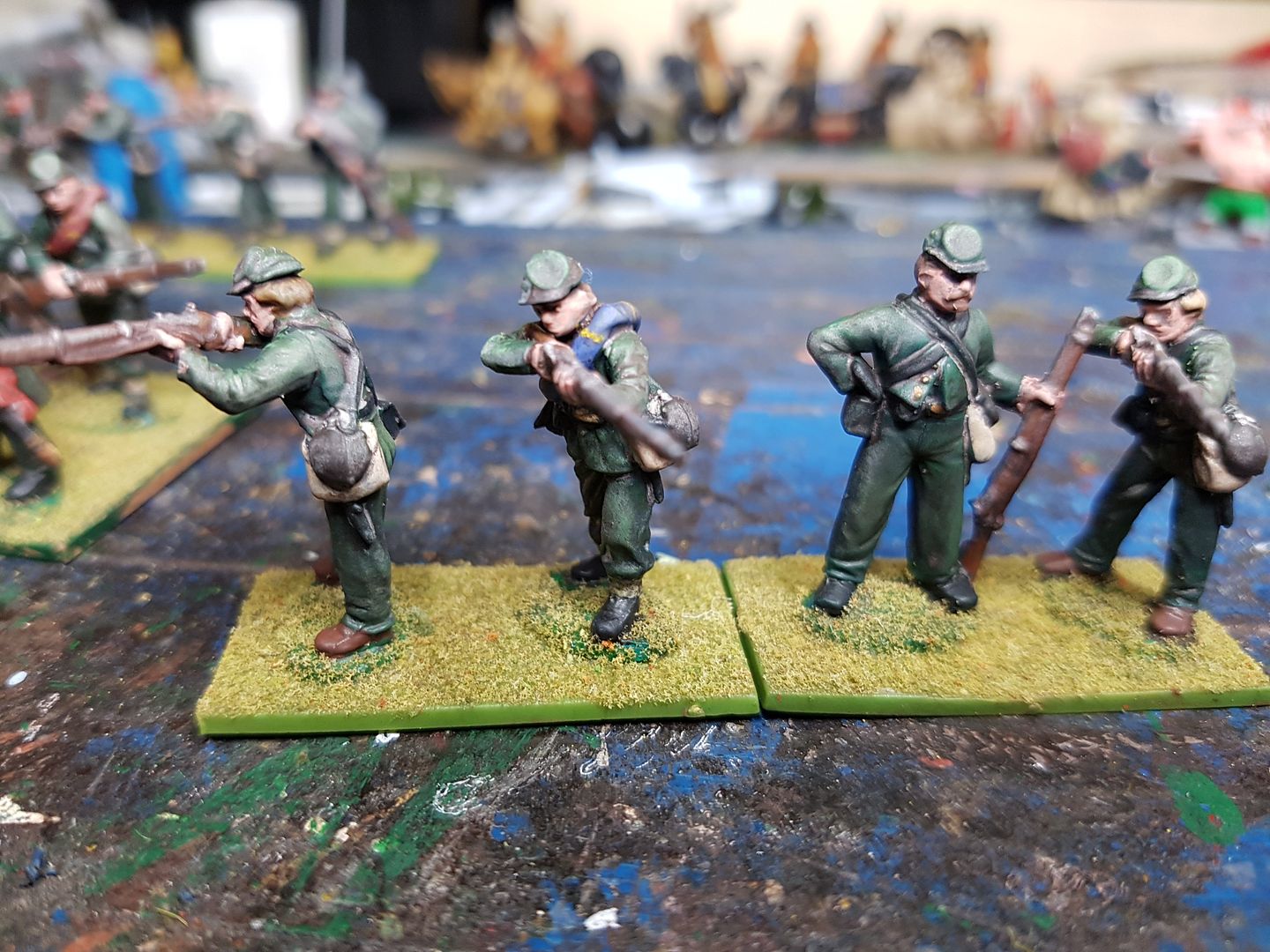 These guys are left overs from making up the other 9 regular regiments.
5th New York Volunteers, Duryee's Zouaves.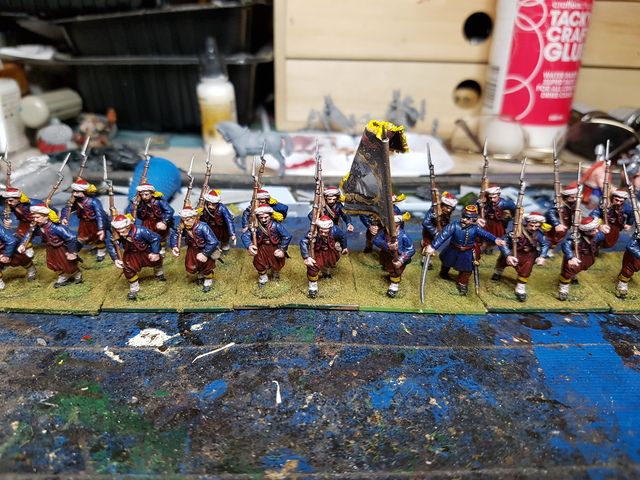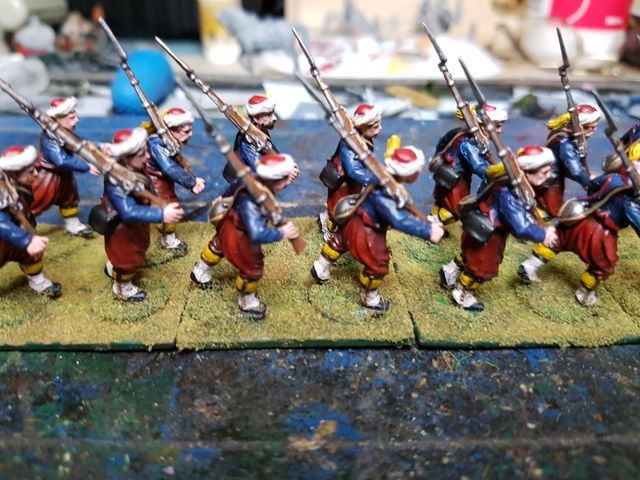 I think I'll flag these guys up as 2nd Wisconsin, Iron Brigade.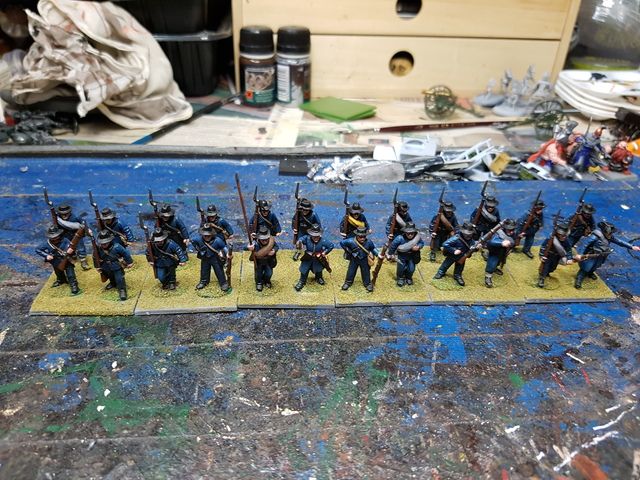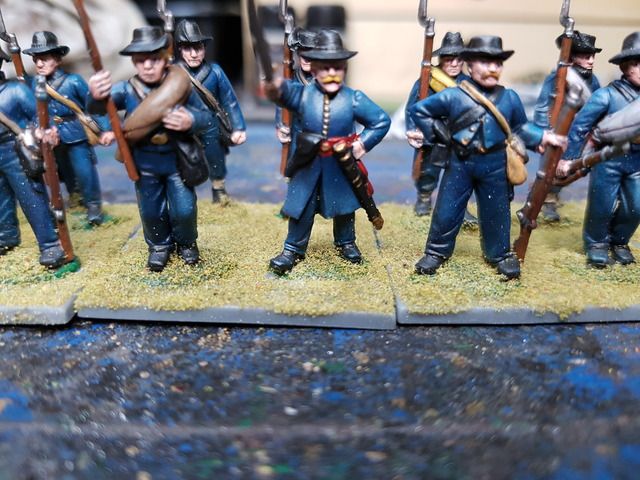 The brigade commander and his surgeon.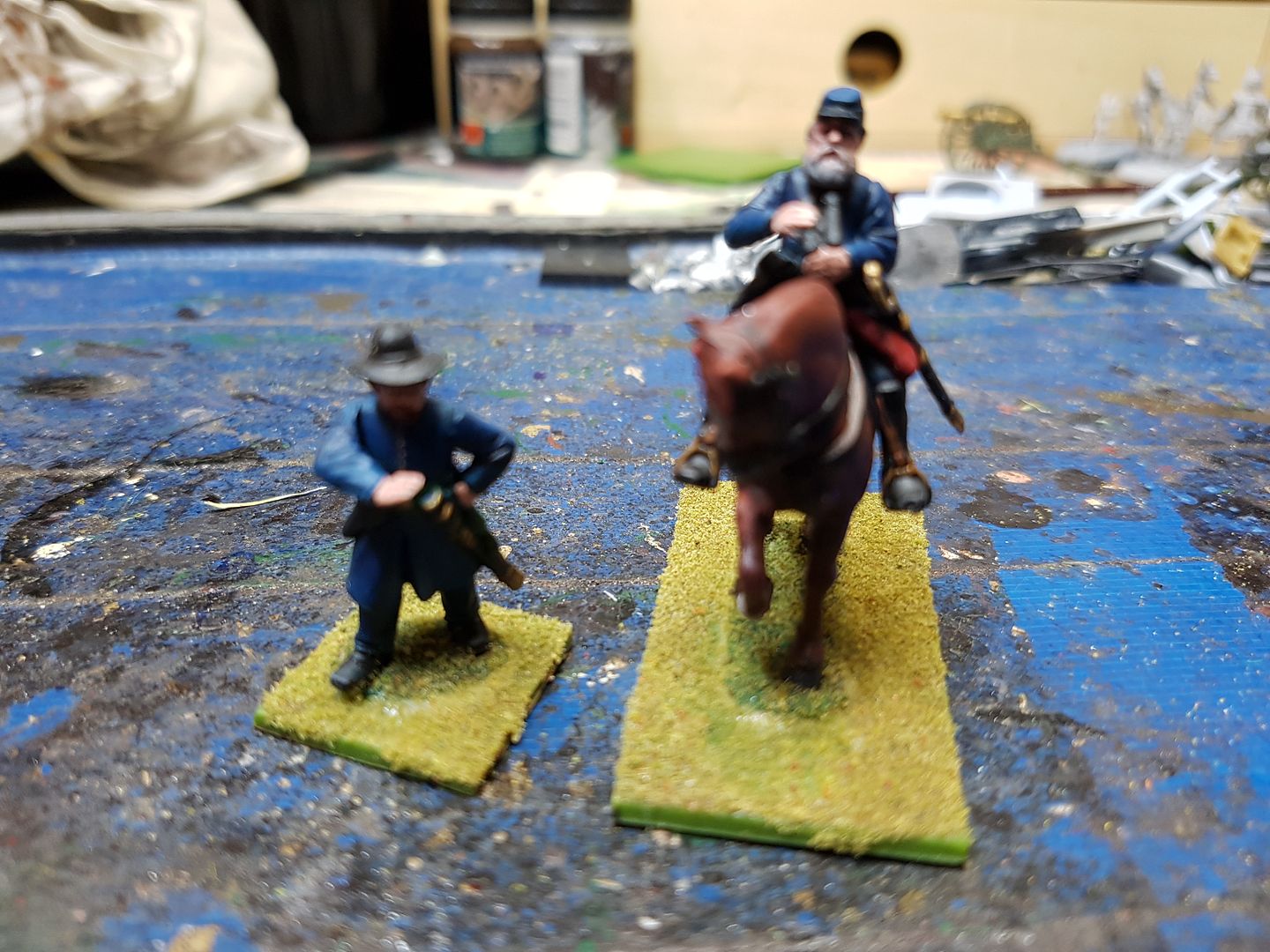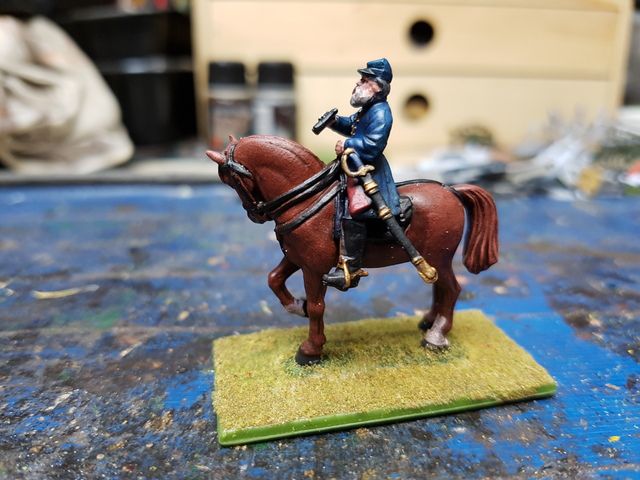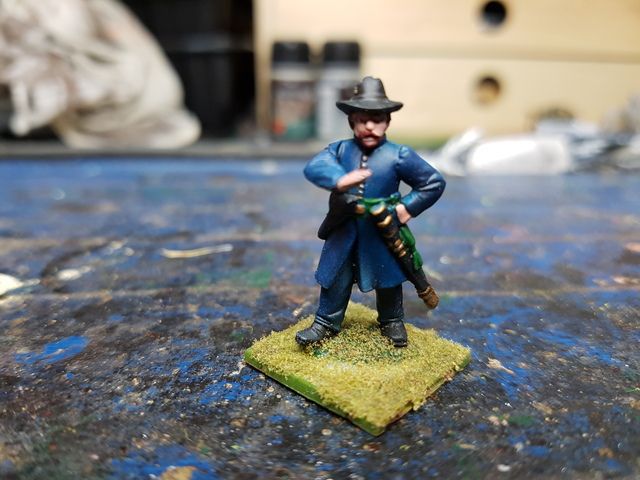 The surgeon was a spare officer figure that I didn't want to waste.
And some artillery which I need to finish the base for.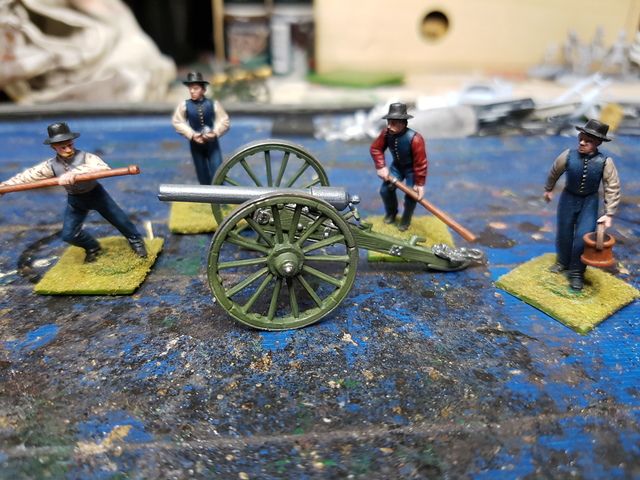 3 more regiments of Union infantry (4 Reb) a regiment of cavalry (12 figures strong with the same for the Rebs) and another gun and crew (2 lots for the Rebs) to come.