I'm back ... finally!
Ok so I am going in the "Longstreet" tournament at Cancon next year. Usually I play ACW using "Rank and File" with units usually being 6 stands strong. "Longstreet" however expects infantry to be in units of 10 stands. Now for the normal boys in butternut this is no problem as I can just shift stands between units. But my Southern Zouaves (see here
viewtopic.php?f=73&t=6973
) need a bit more work.
For the Louisiana Tigers I just need to paint up for more stands. No problem. But the "paintbox" regiment needs something a little more. One stand will be easy as I have come across a very brief passing description of a Louisianna Zouave unit wearing a black uniform. No other details but I am guessing black jacket and pantaloons, white trim/facings, red belt and blue shirt. So far so good but what about the other 3 stands.
Louisiana Chasseurs a Pied (first image, the guy on the right)
https://au.pinterest.com/pin/363243526174272152/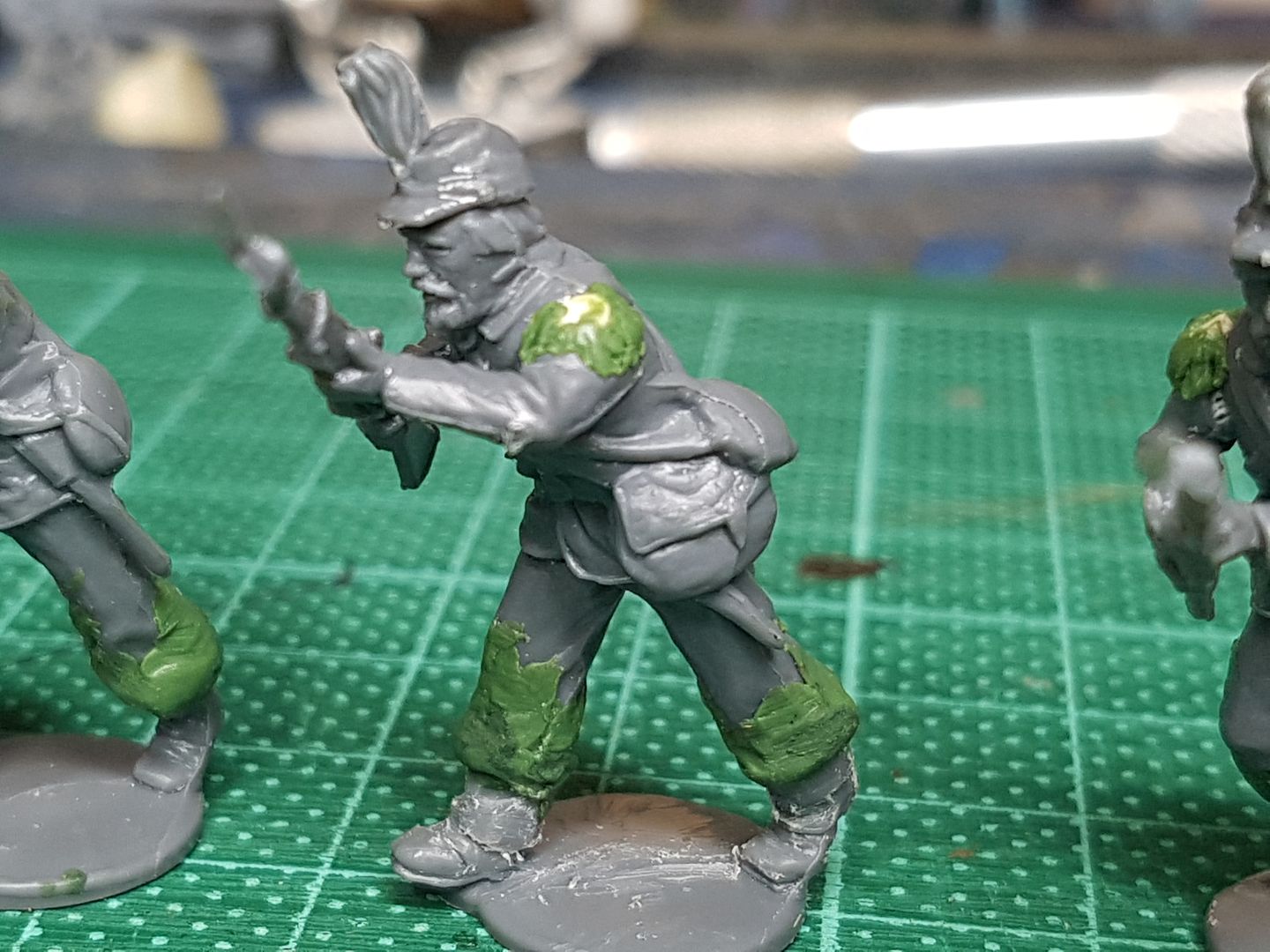 Some Perry plastic Union infantry with a little green stuff and the tassles from zouaves for the plumes.
Louisiana Garibaldi Guard (scroll down a little)
https://civilwartalk.com/threads/giusep ... 024/page-2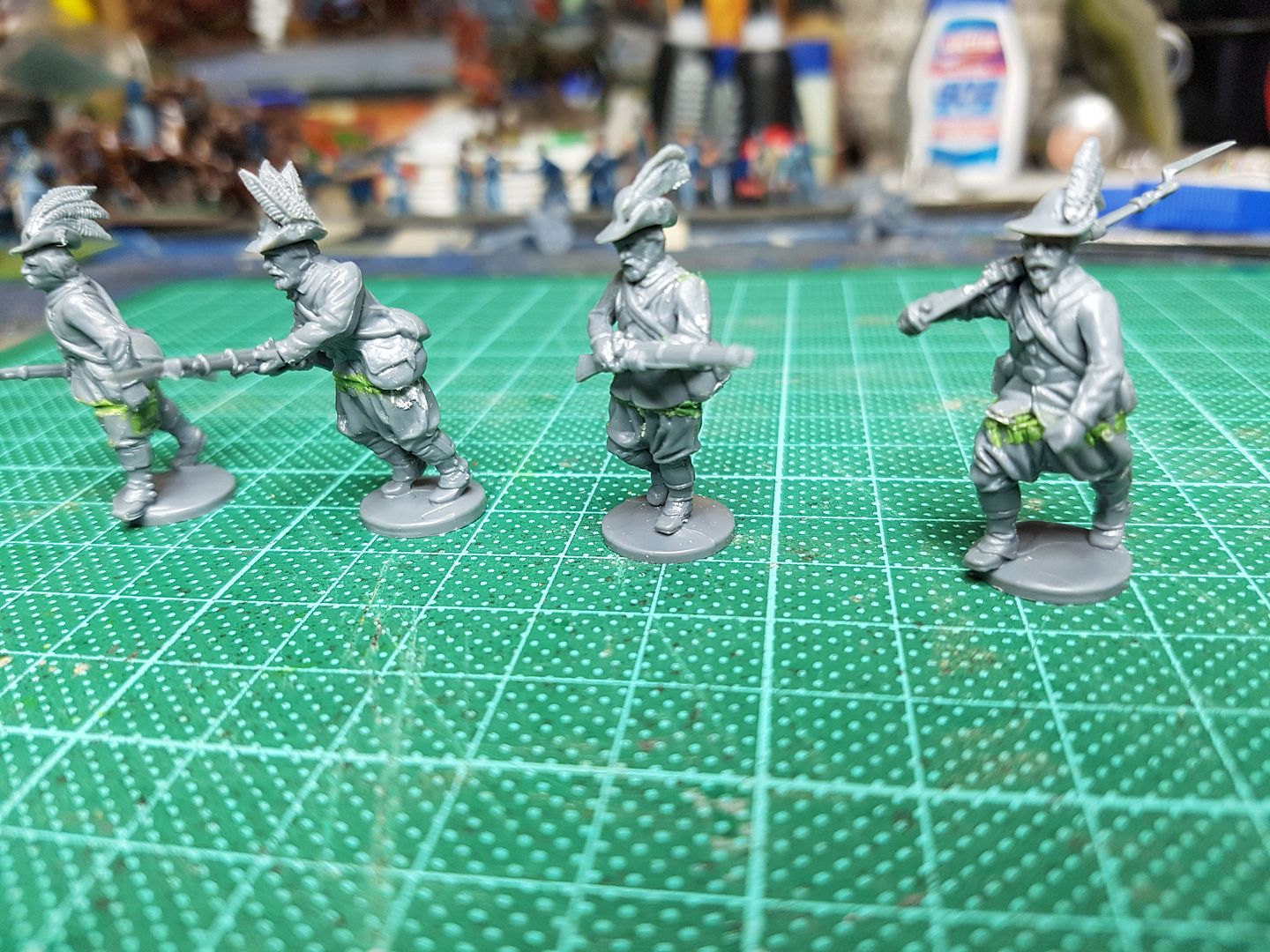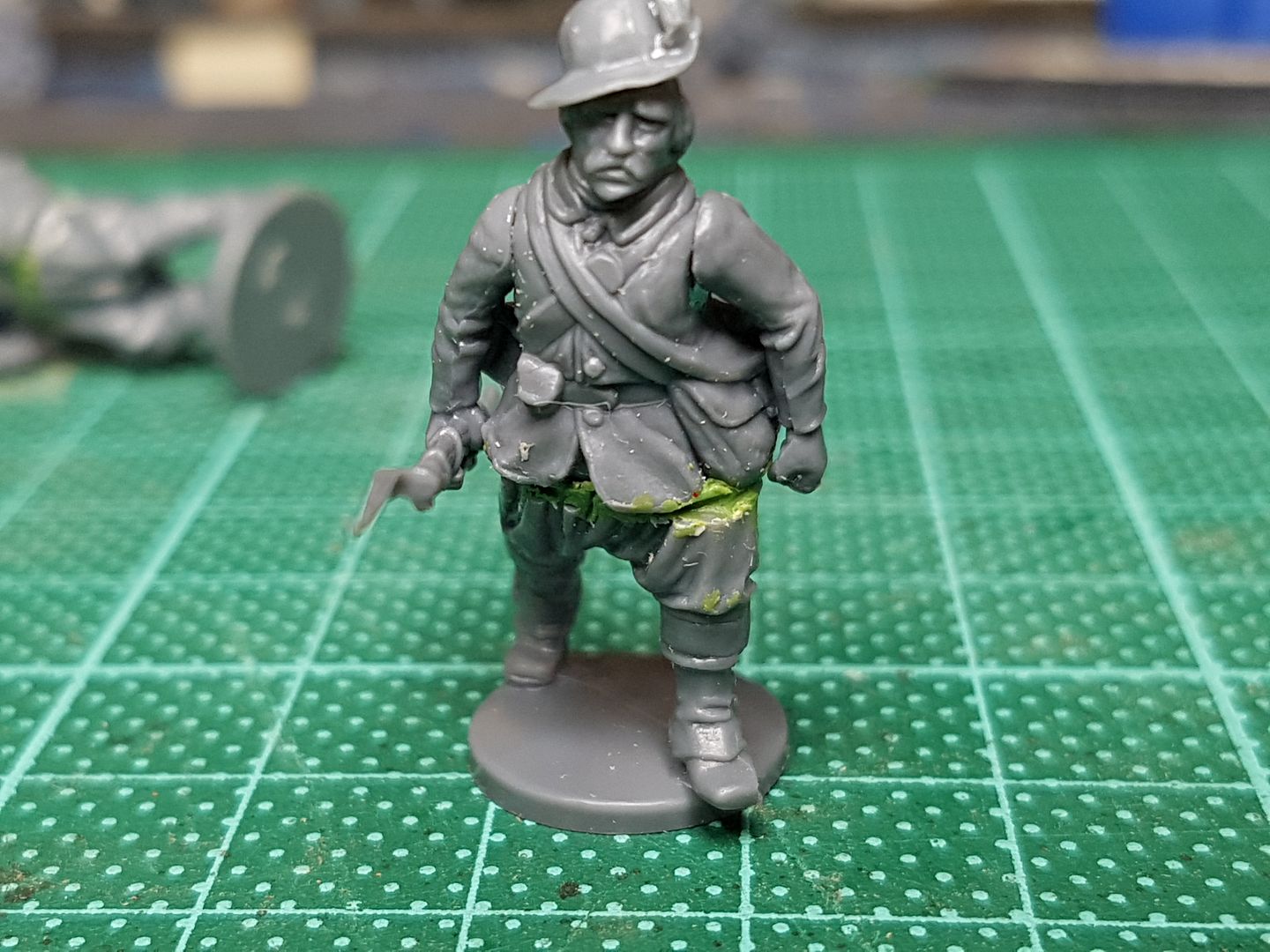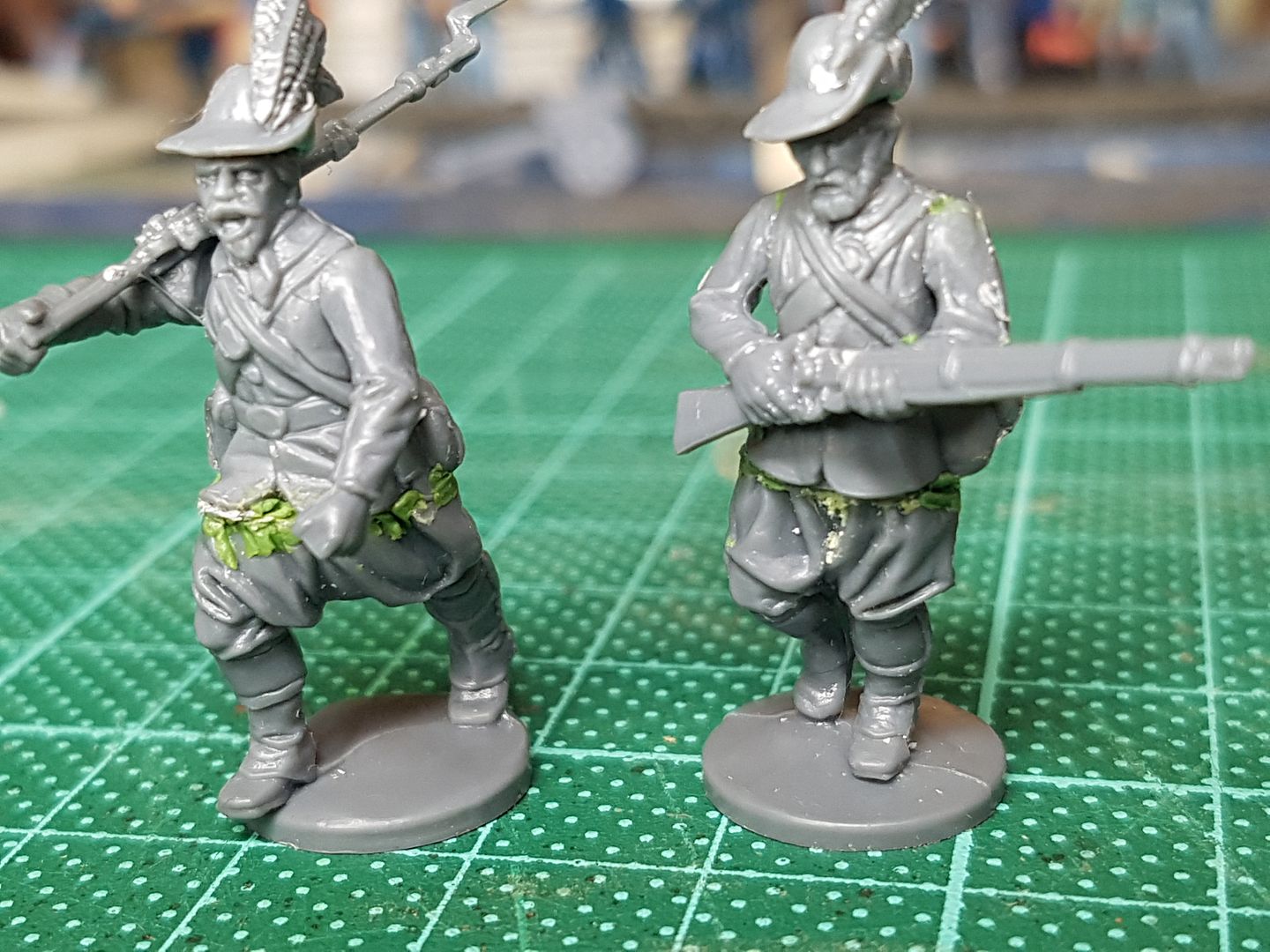 A Frankenstienen creation of the torsos of Perry Union infantry, Zouave legs, Confederate hats and plumes from Warlord English Civil War plastic infantry.
Maryland Guard (can't find a usable image).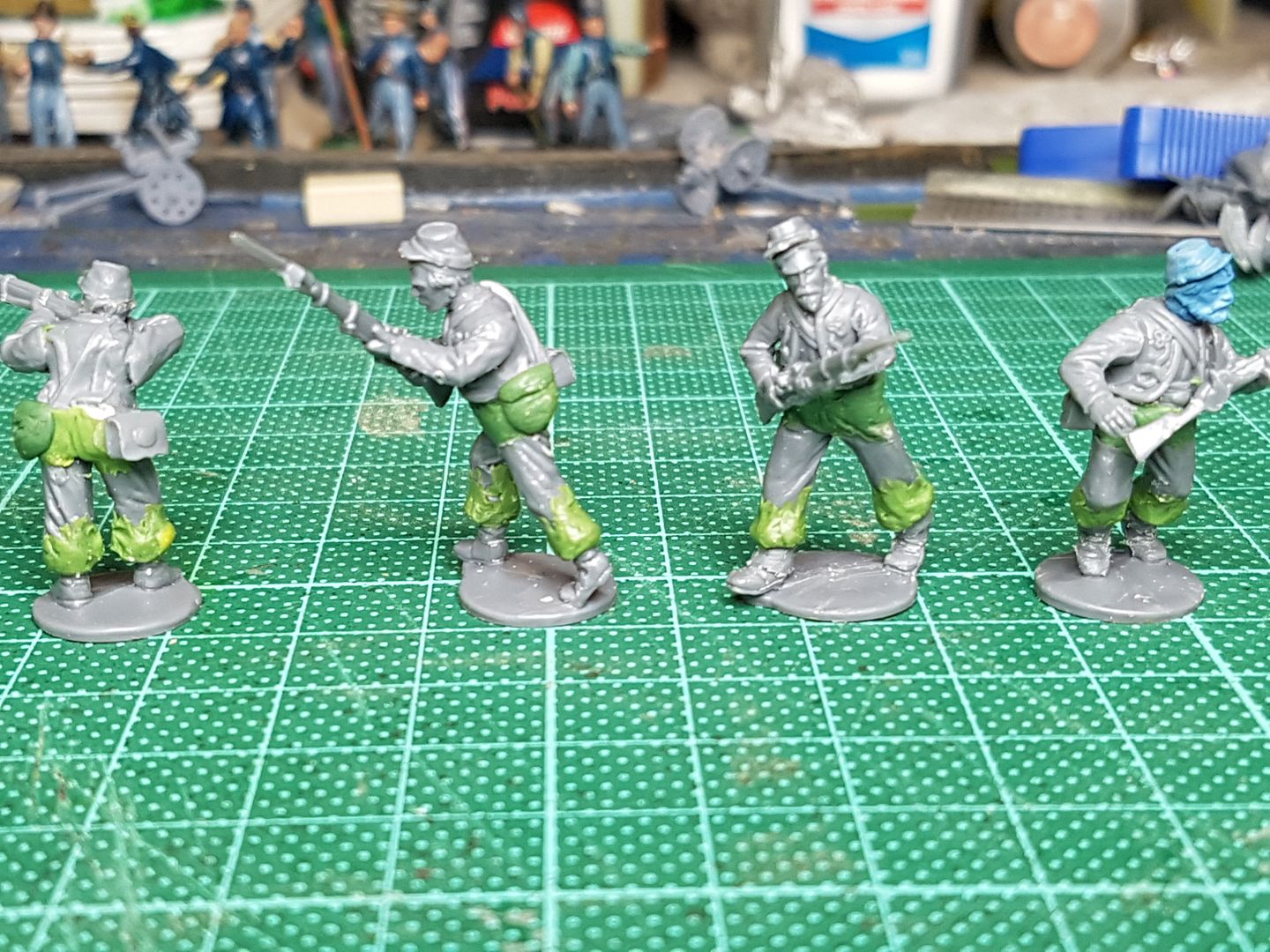 Another Frankenstien using the left over legs and torsos from the Garibaldi Guard. The problem with this is that the longer Union infantry sack coats and short zouave jackets leave a considerable gap to be filled. My sculpting is not great but provided you don't look too closely I think I can get away with it.