So Gunner asked in another thread if using an airbrush sped up the painting process. I say yes and this is here to show that.
So we start with 13 Perry Plastic ACW horses.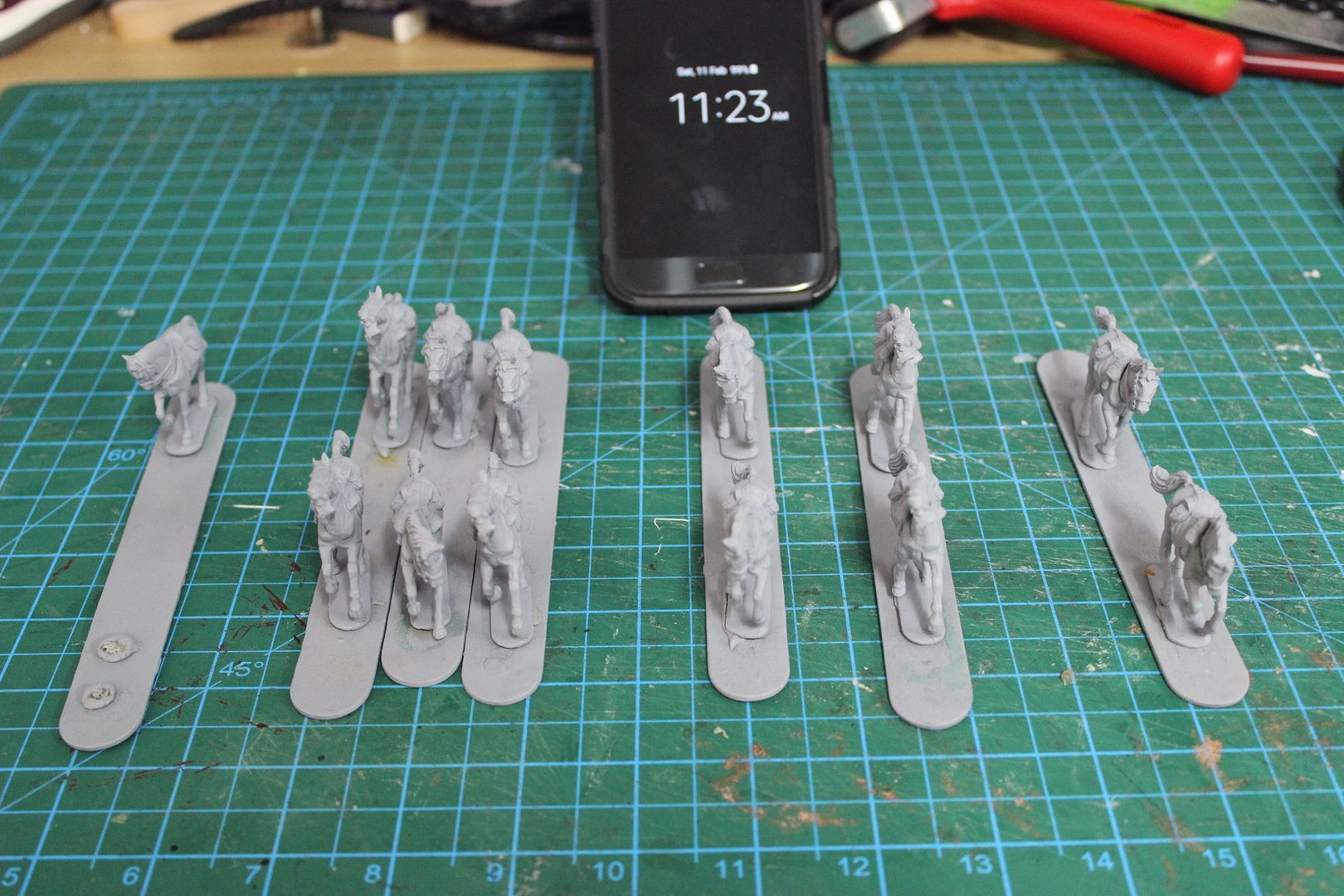 Which are then preshaded with Panzer grey.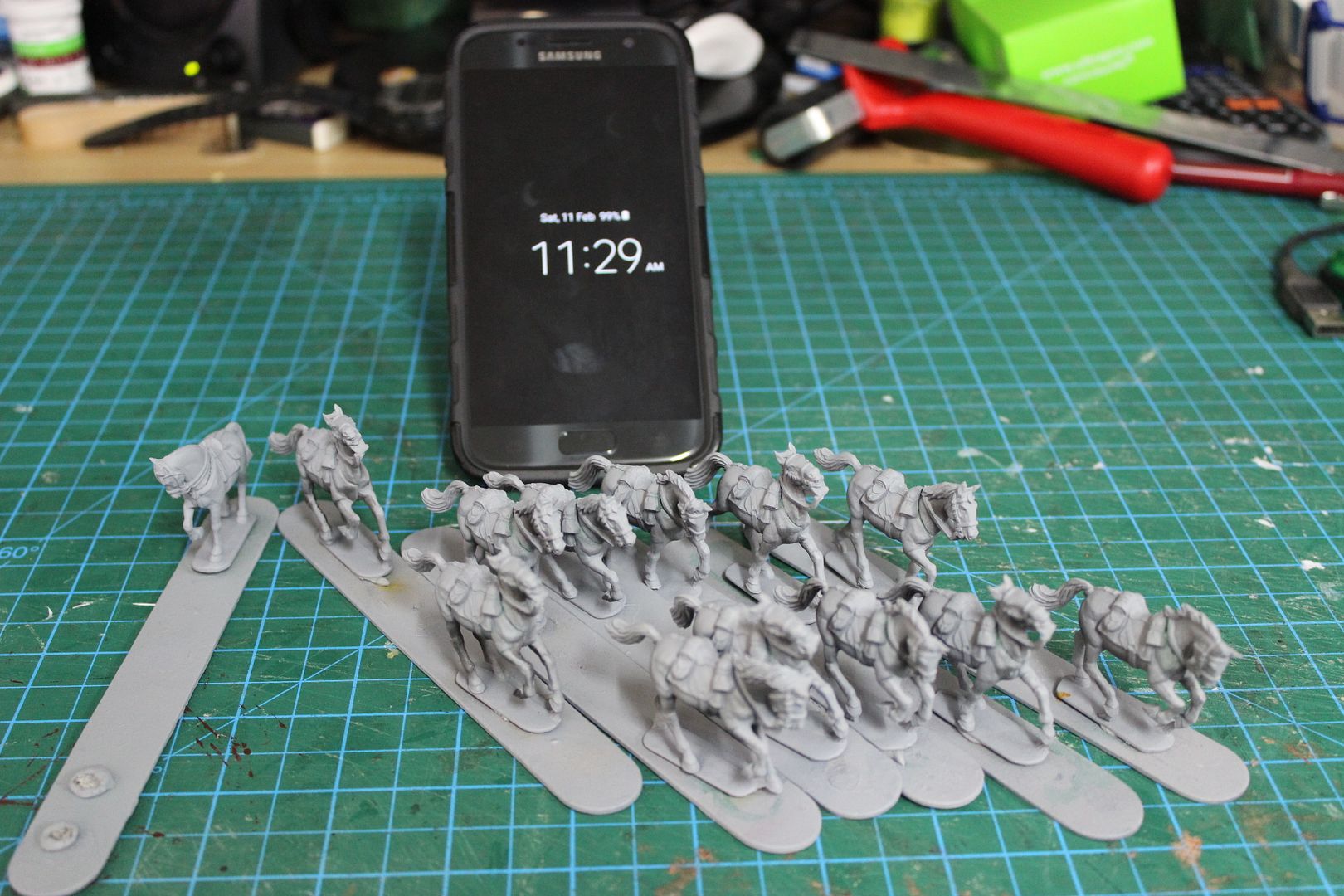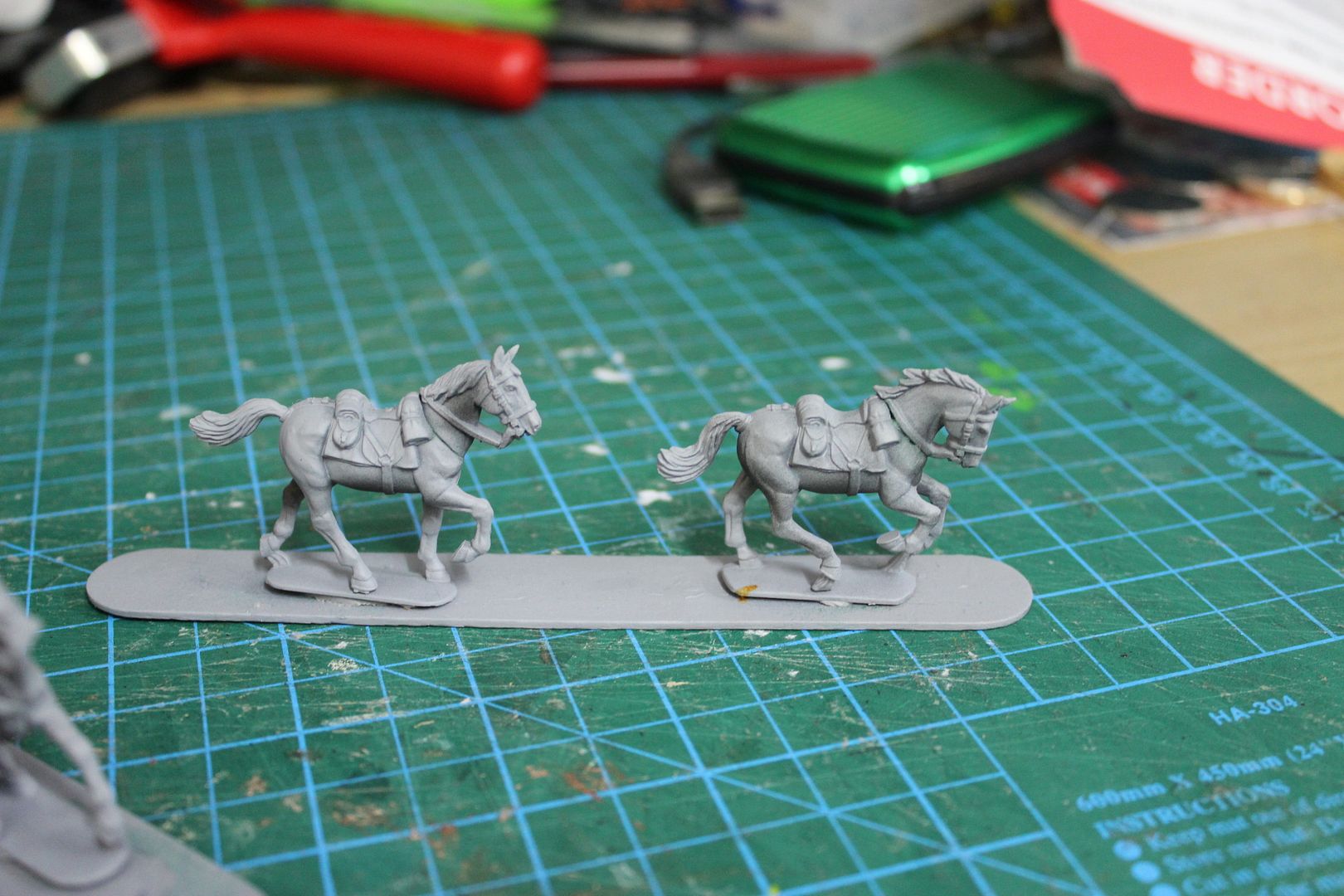 Cleaning out the brush and changing to black we do the CO's horse. Black base. Blue/Black highlight. Blue/Black/White upper highlight.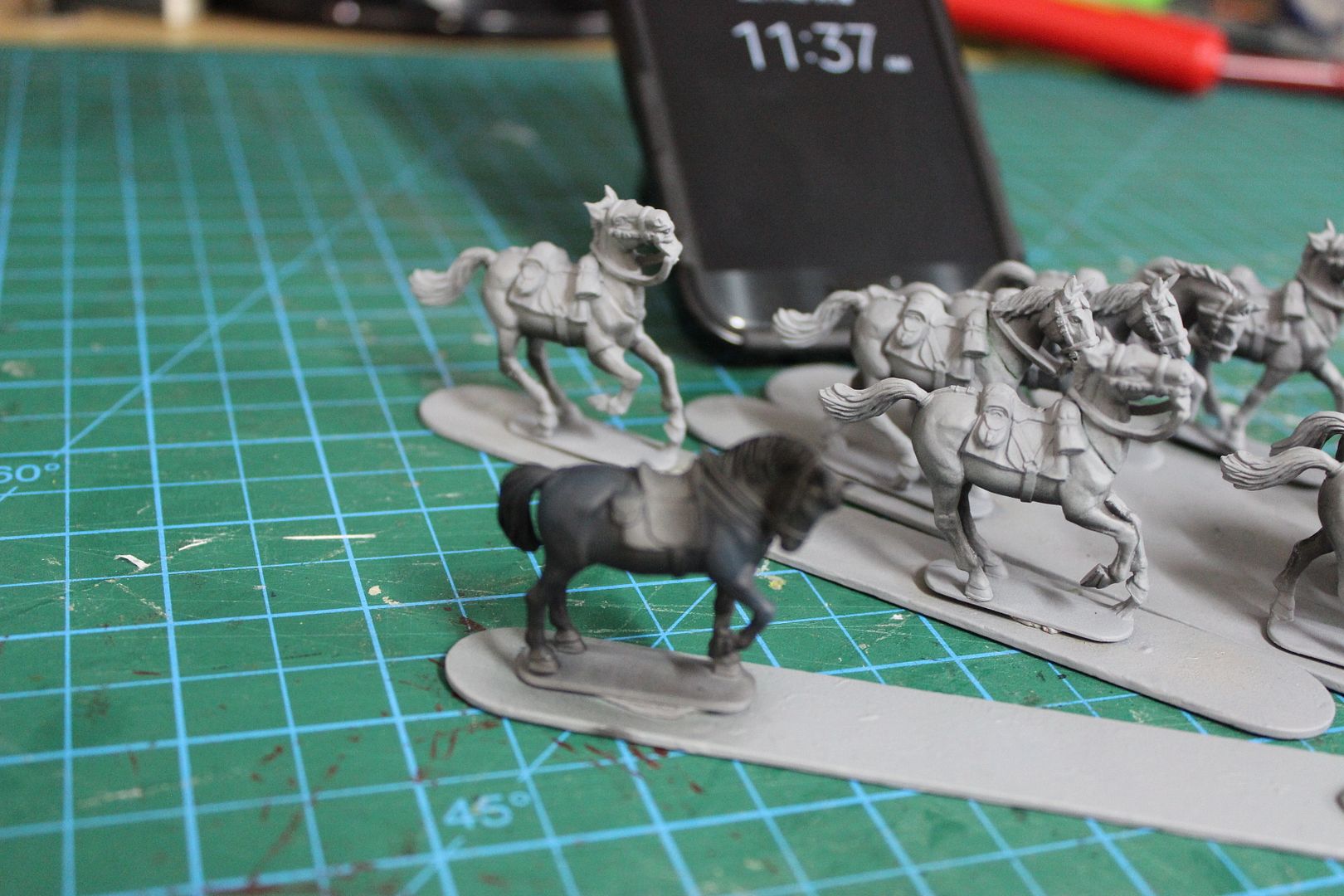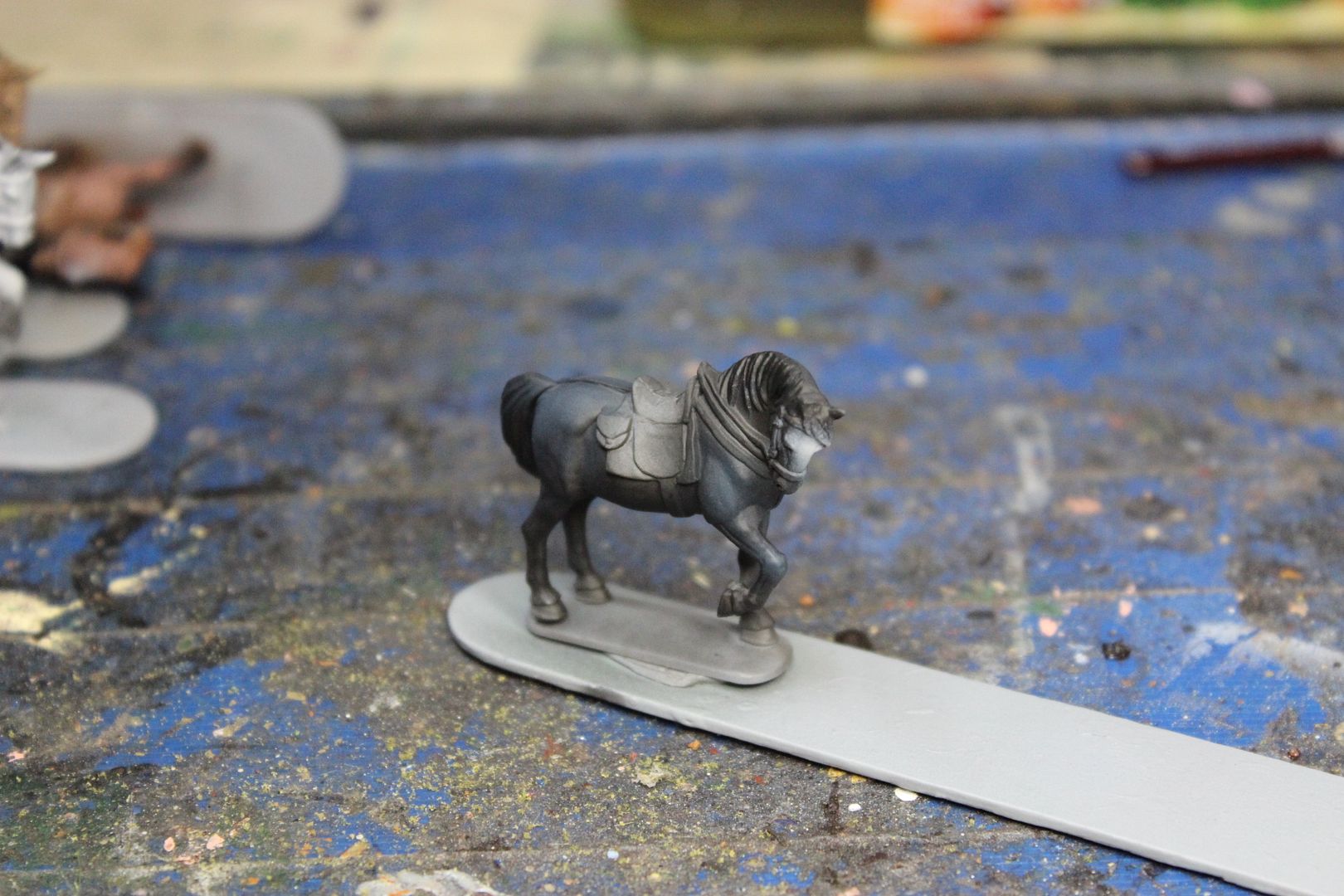 Clean the brush, put in Burnt Umber and do the 6 bays. Highlight with 50/50 mix with White. Upper highlight with 75% White. These will have black manes, tails and points.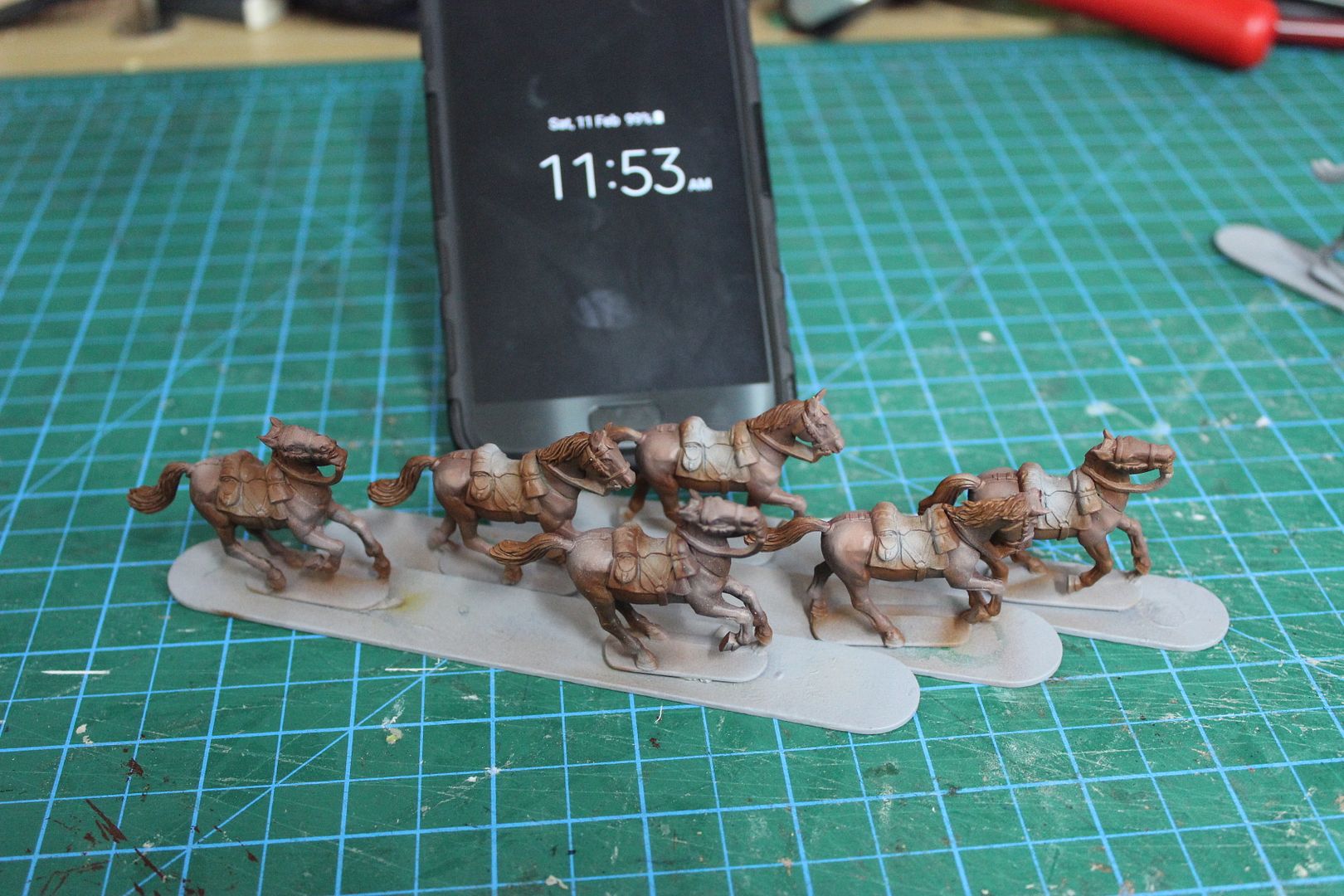 Empty the brush add 3 parts burnt umber mix with 1 part scarlet and start on the brown horses. Highlight process as before.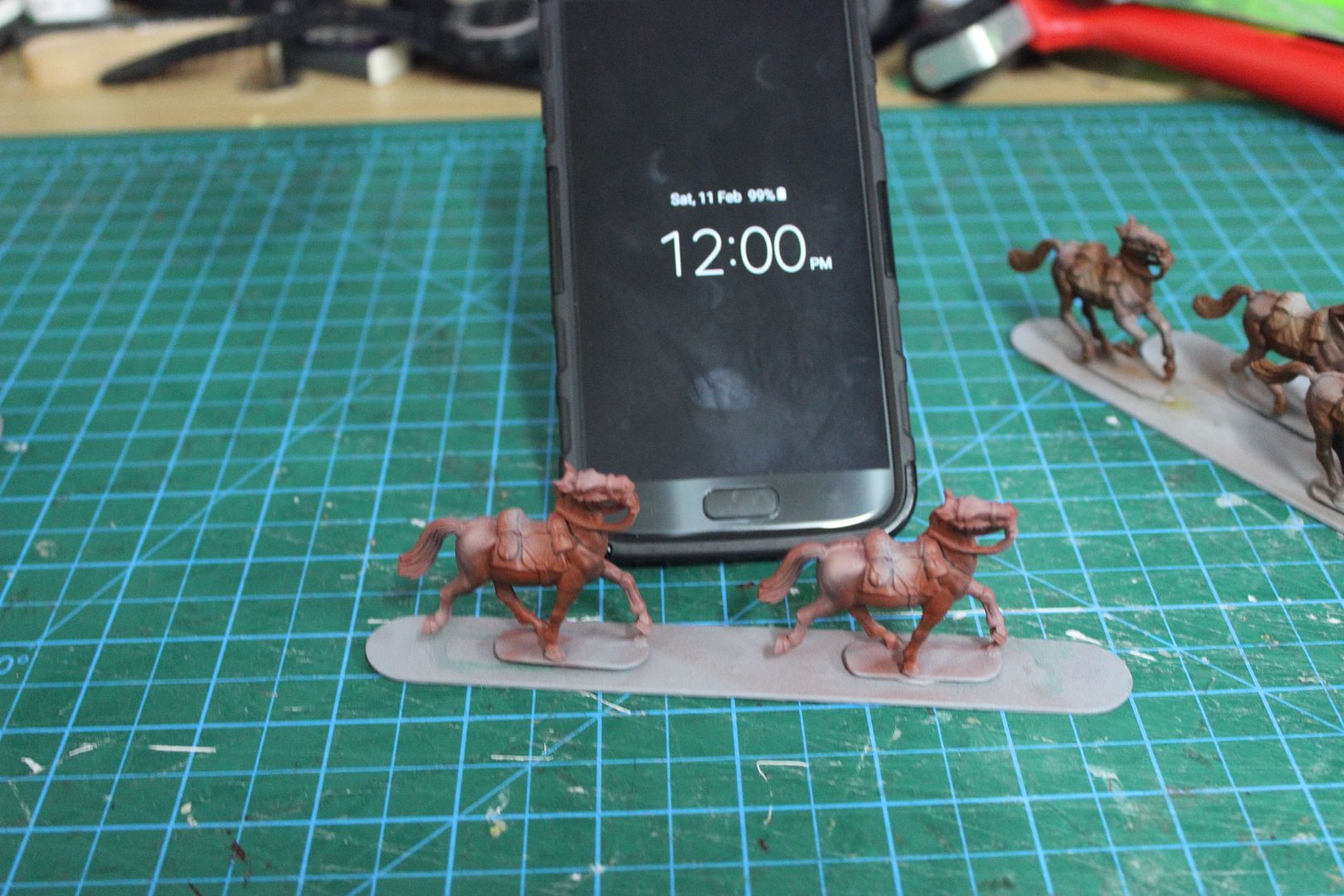 Clean again for a mix of 3 parts Yellow and 1 part Burnt Umber to do the Dun coloured horses. Same highlighting process. Again black manes, tails and points.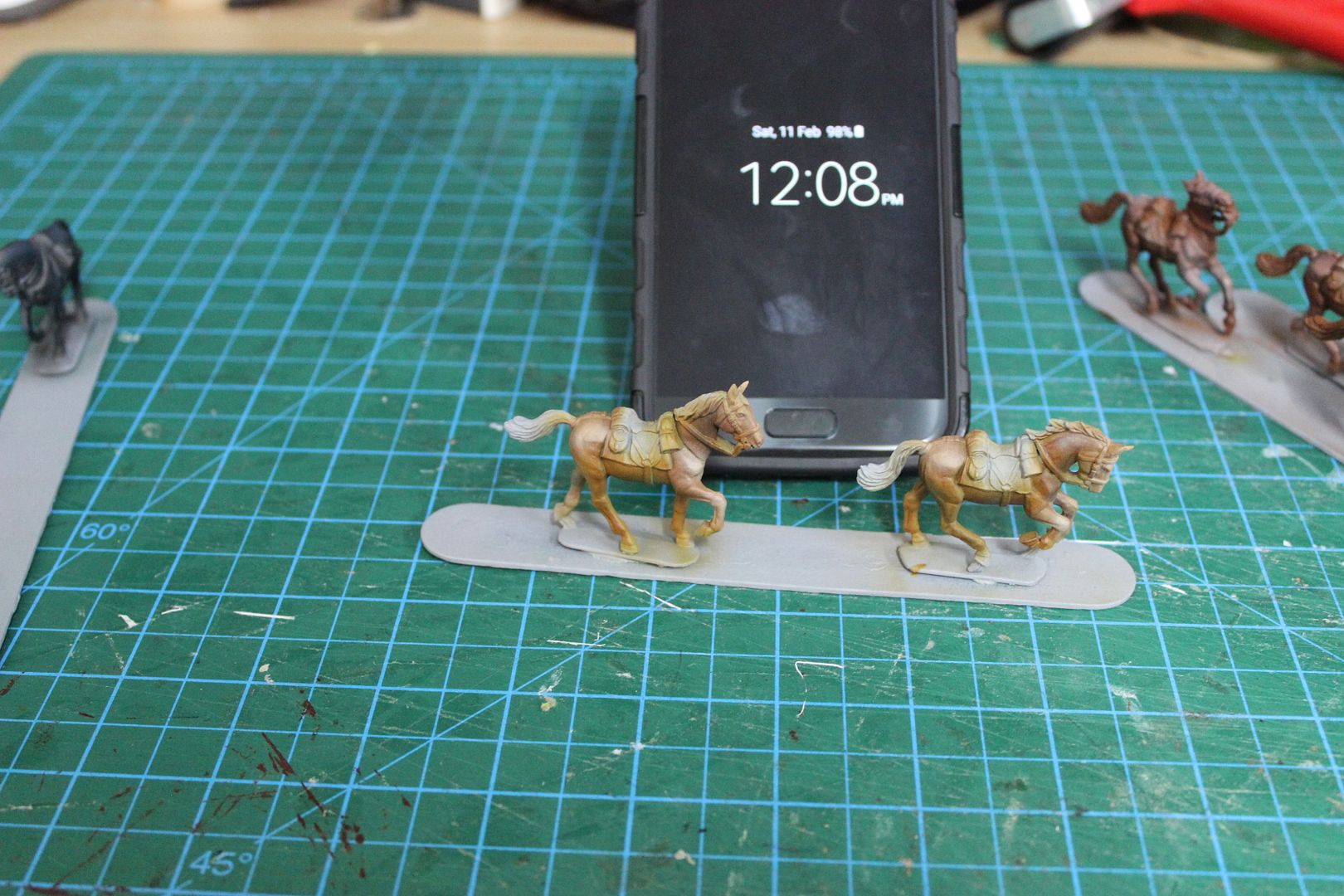 Clean again changing to Light Grey. Same highlighting. Again black manes, tails and points.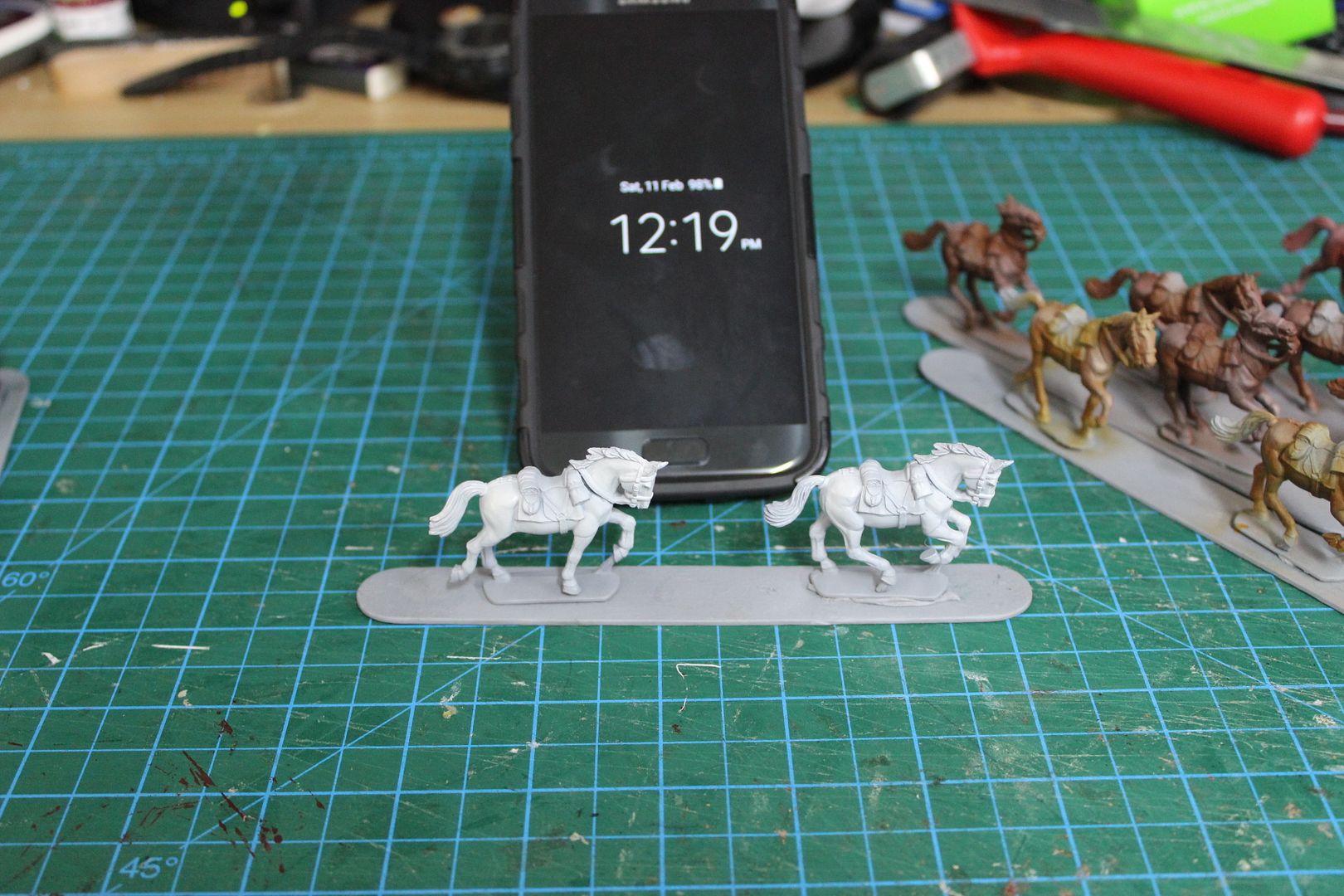 Clean and add Black. Thin down with 50% thinner. Finish manes, tails and points.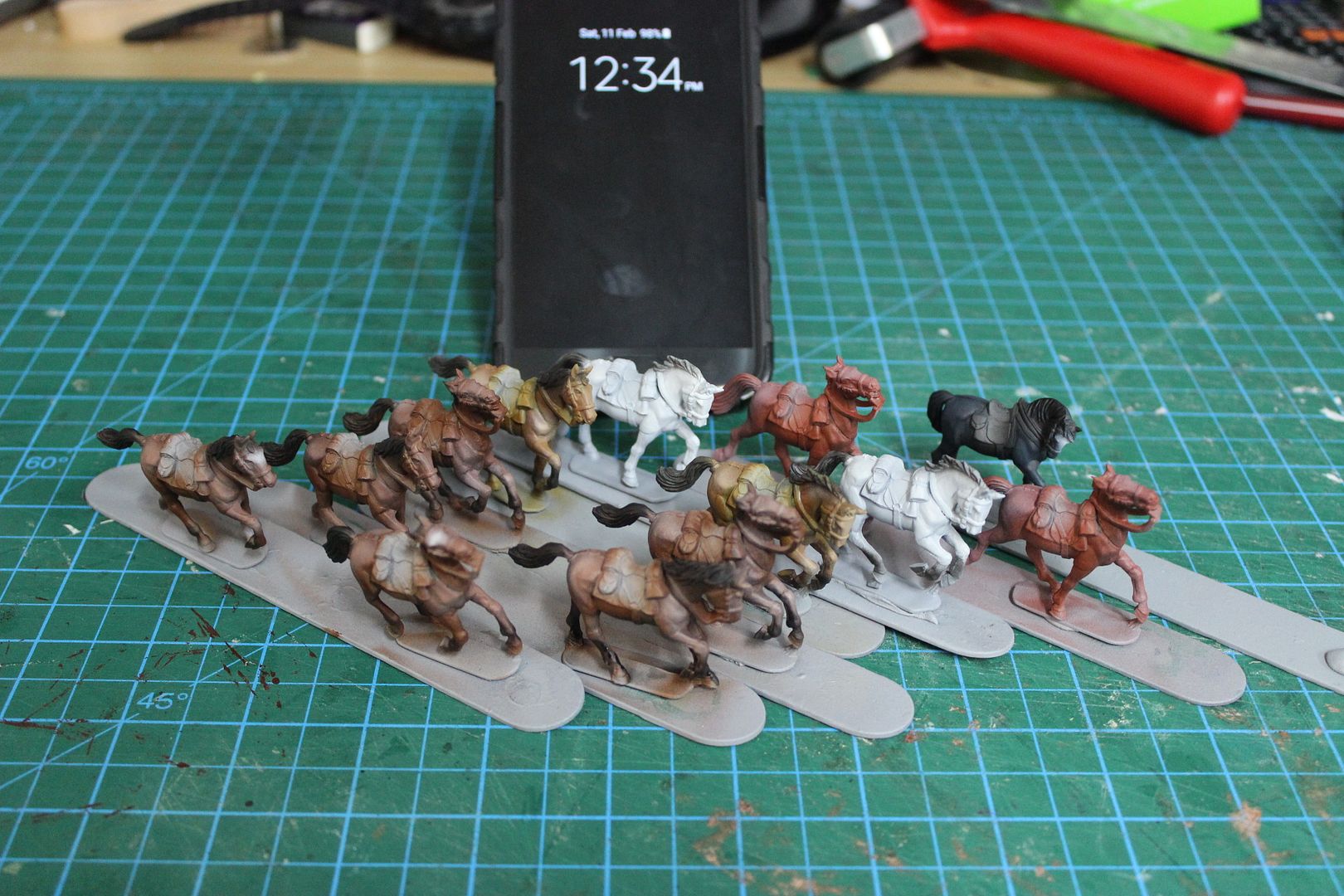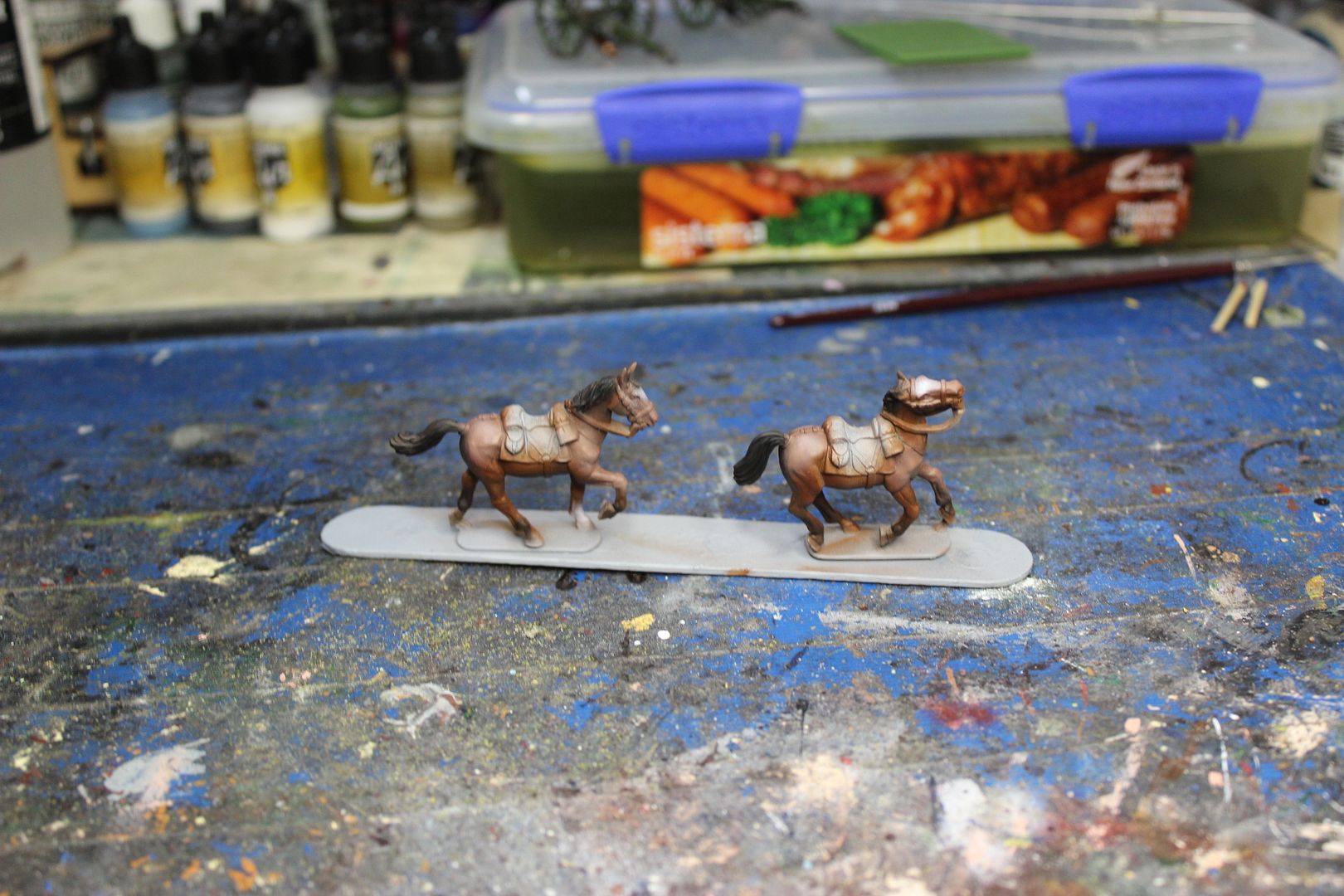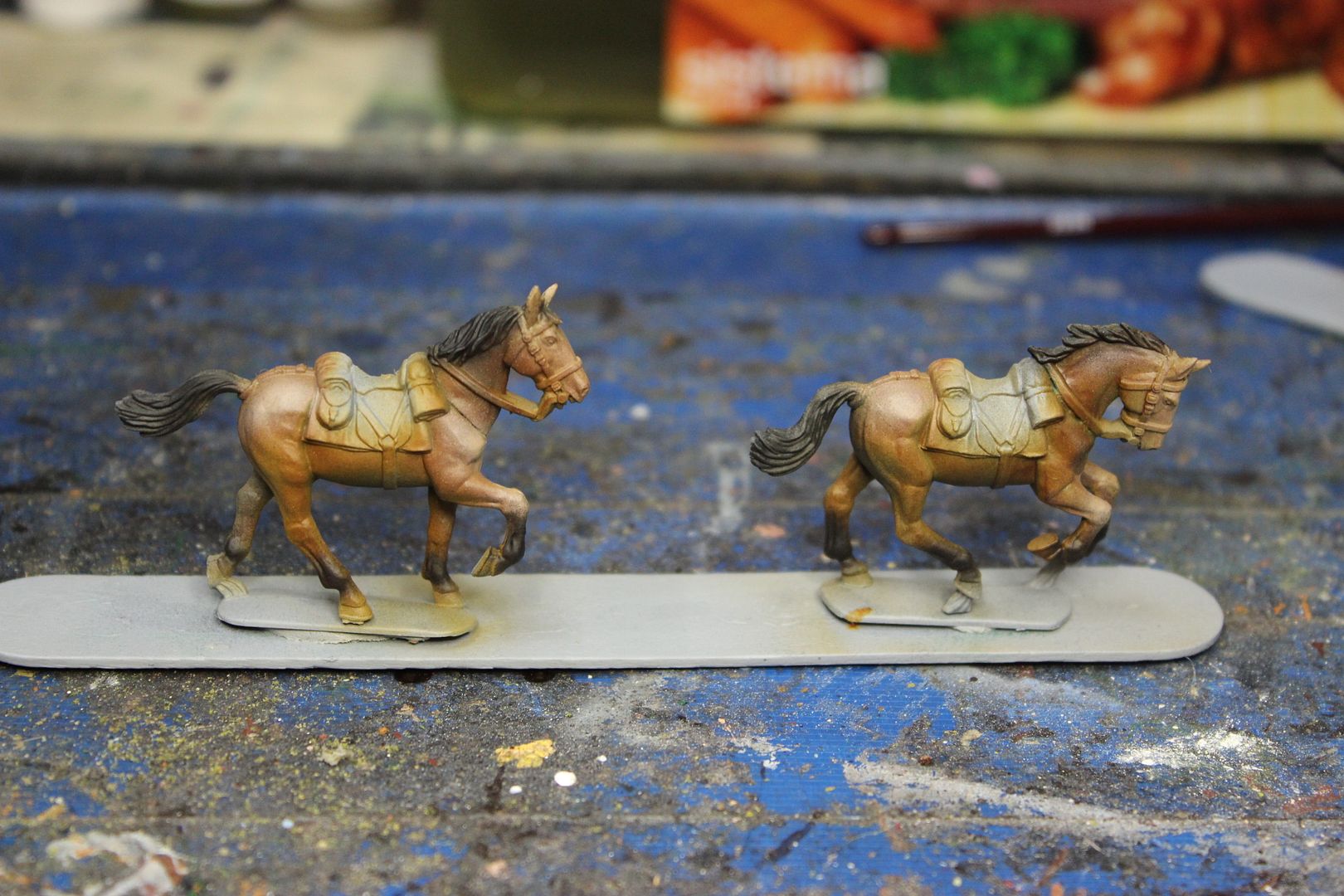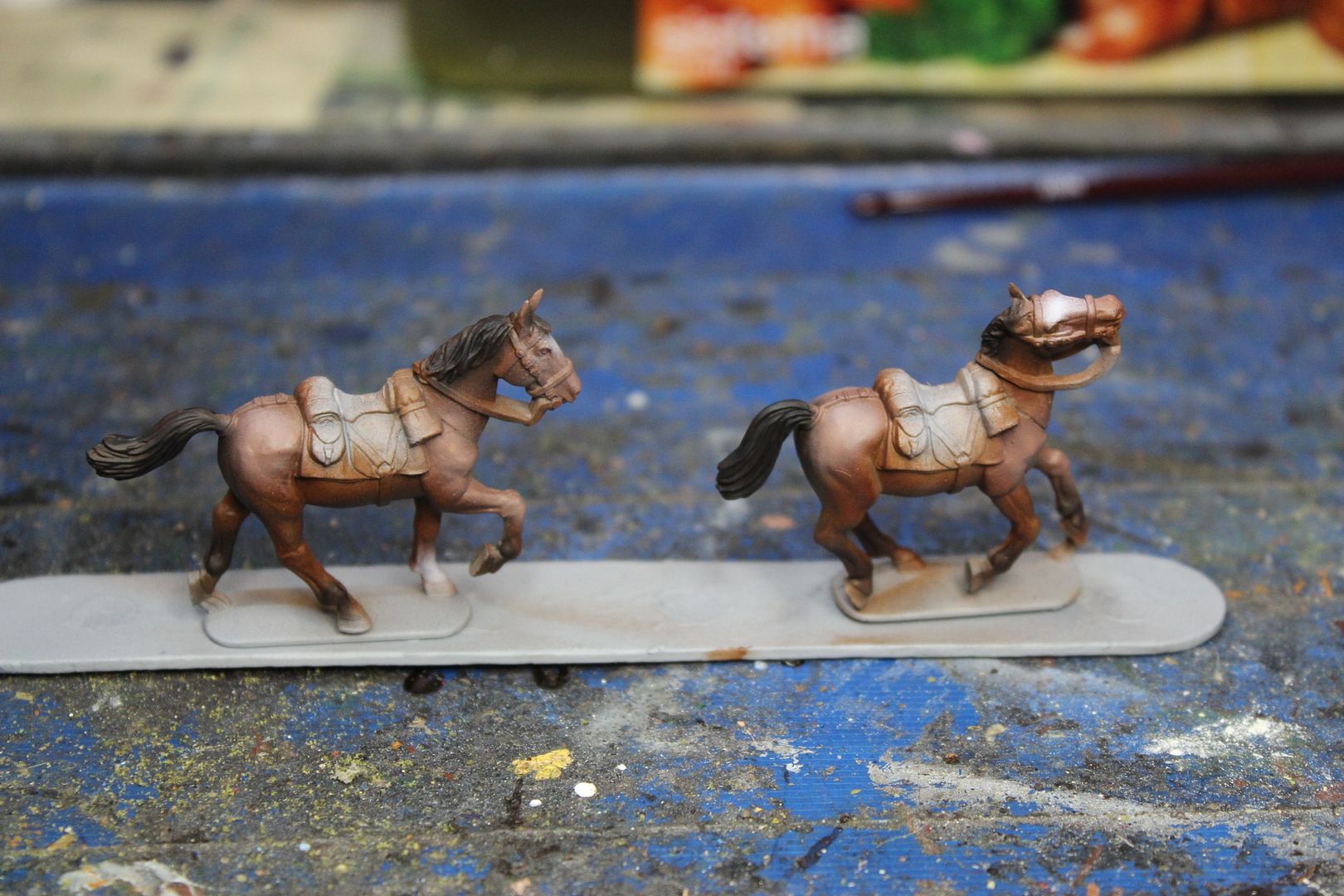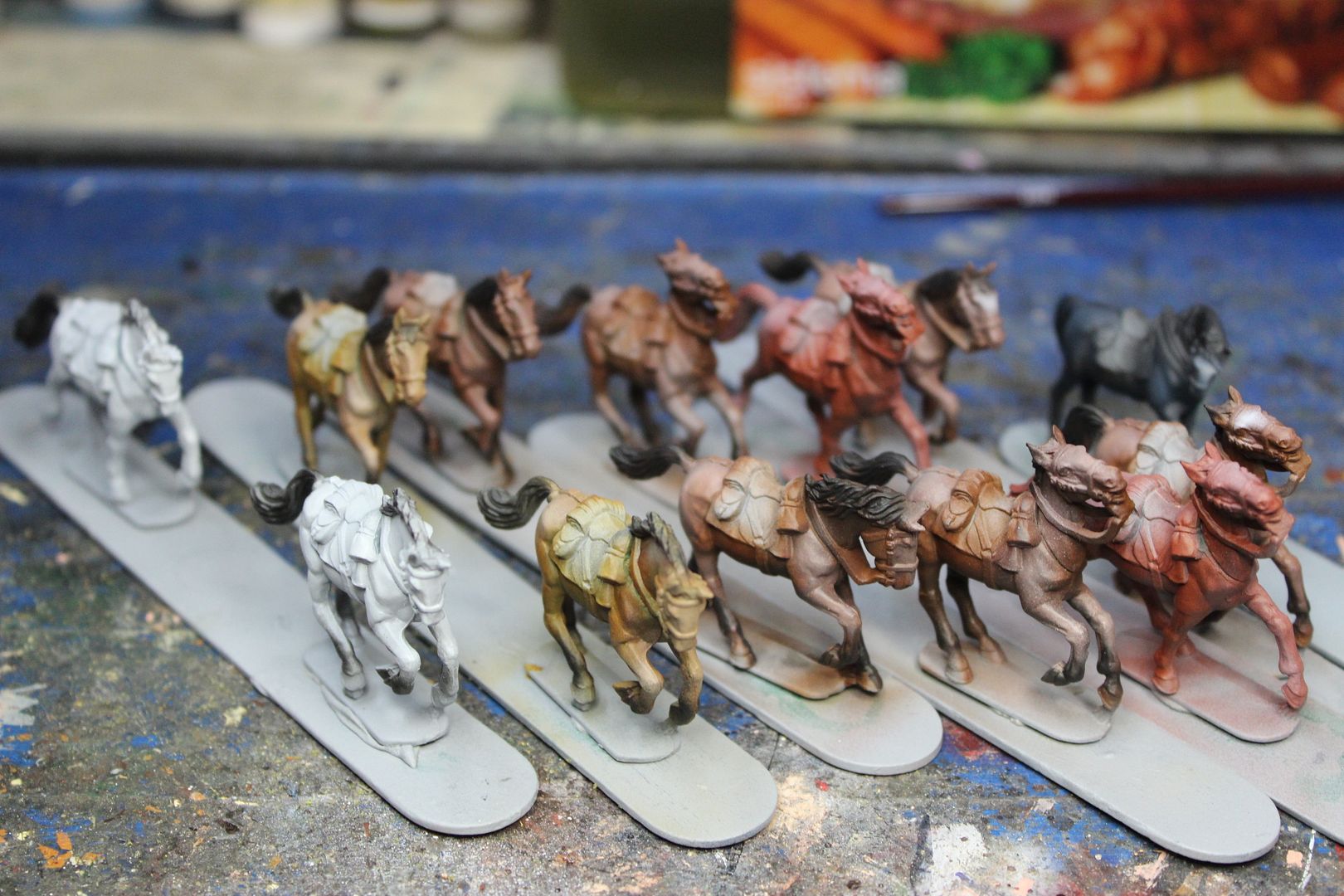 13 horses (with a number of colour changes) in an hour. Yes the harness, saddles and any kit are still to do but really that is pretty go I think.
From here I do the rest by brush but to get to this point I think the airbrush is just great.