So with the Union brigade done it is now time to turn to the Rebels. Usually I paint unit by unit but to give the Rebs that rag-tag look I thought it would be easier to do them all at once. So...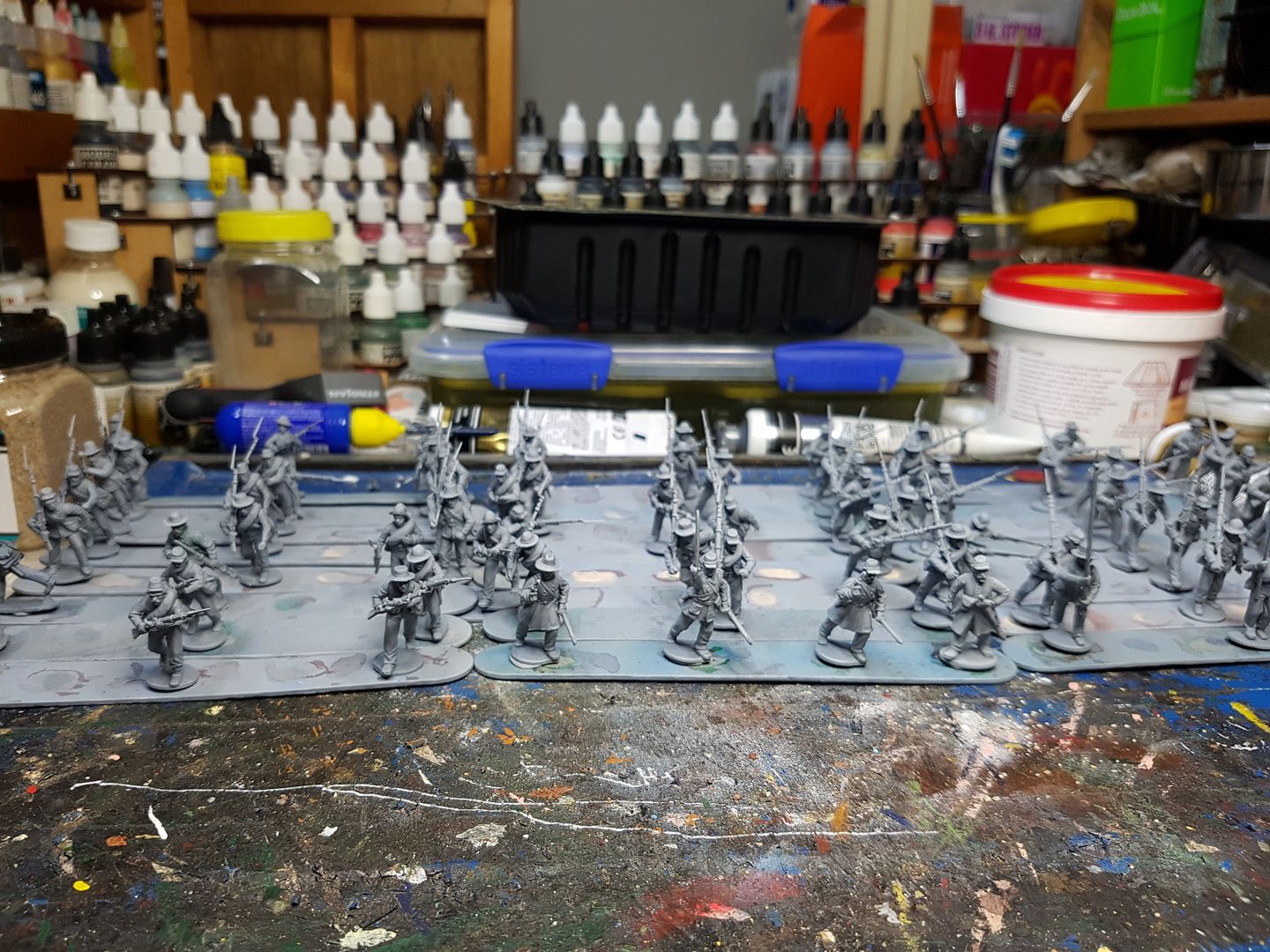 73 Rebs. 3 regiments with officers and brigade surgeon. There are two other regiments to come, one as Wheat's Tiger Zouaves, and the other a mish-mash of figures making a convereged Zouave battalion. Ok so no such thing existed but I hope it will look great on the table.
Anyway, the officers.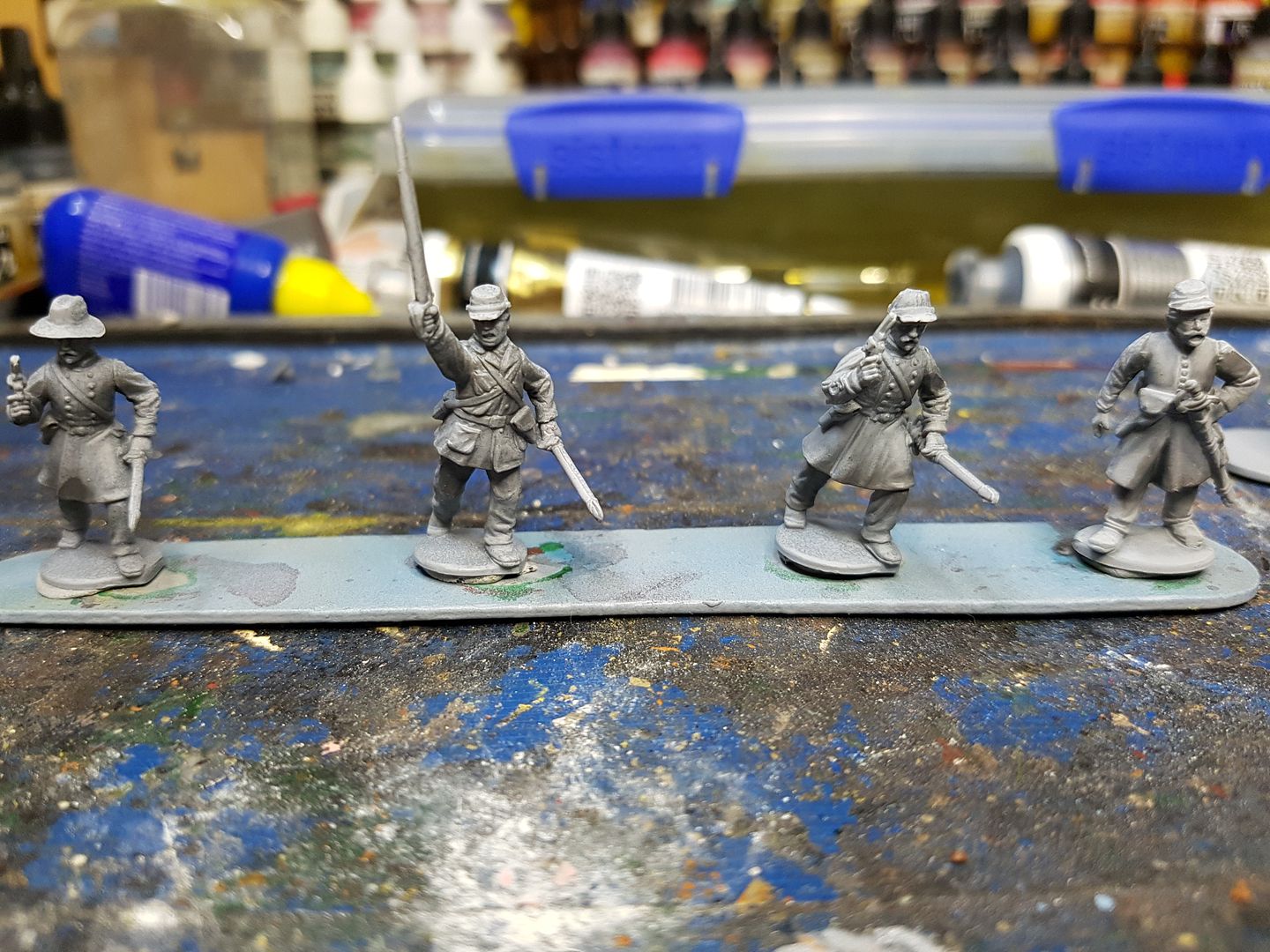 Using the airbrush the figures were pre-shaded using Panzer Grey.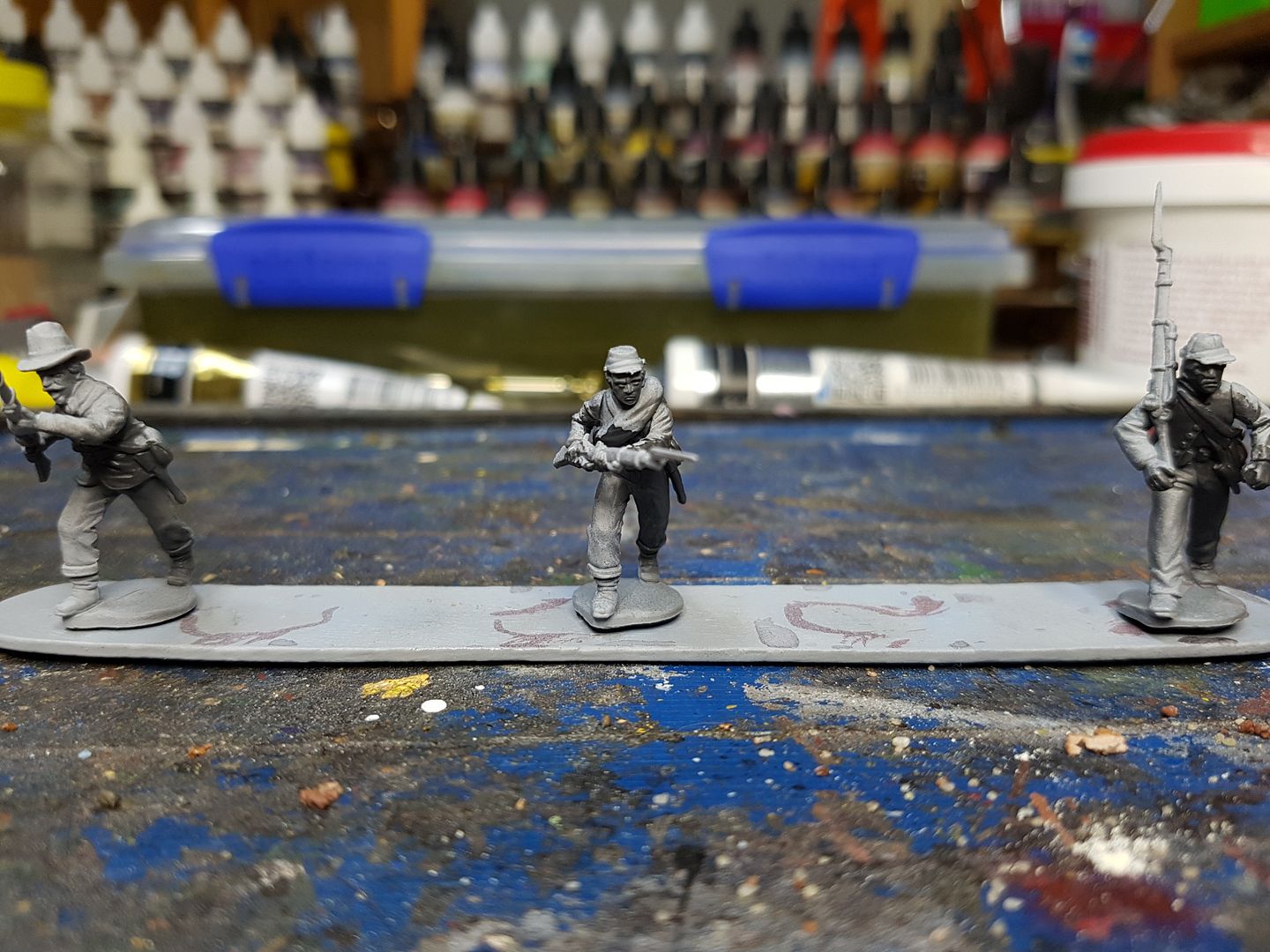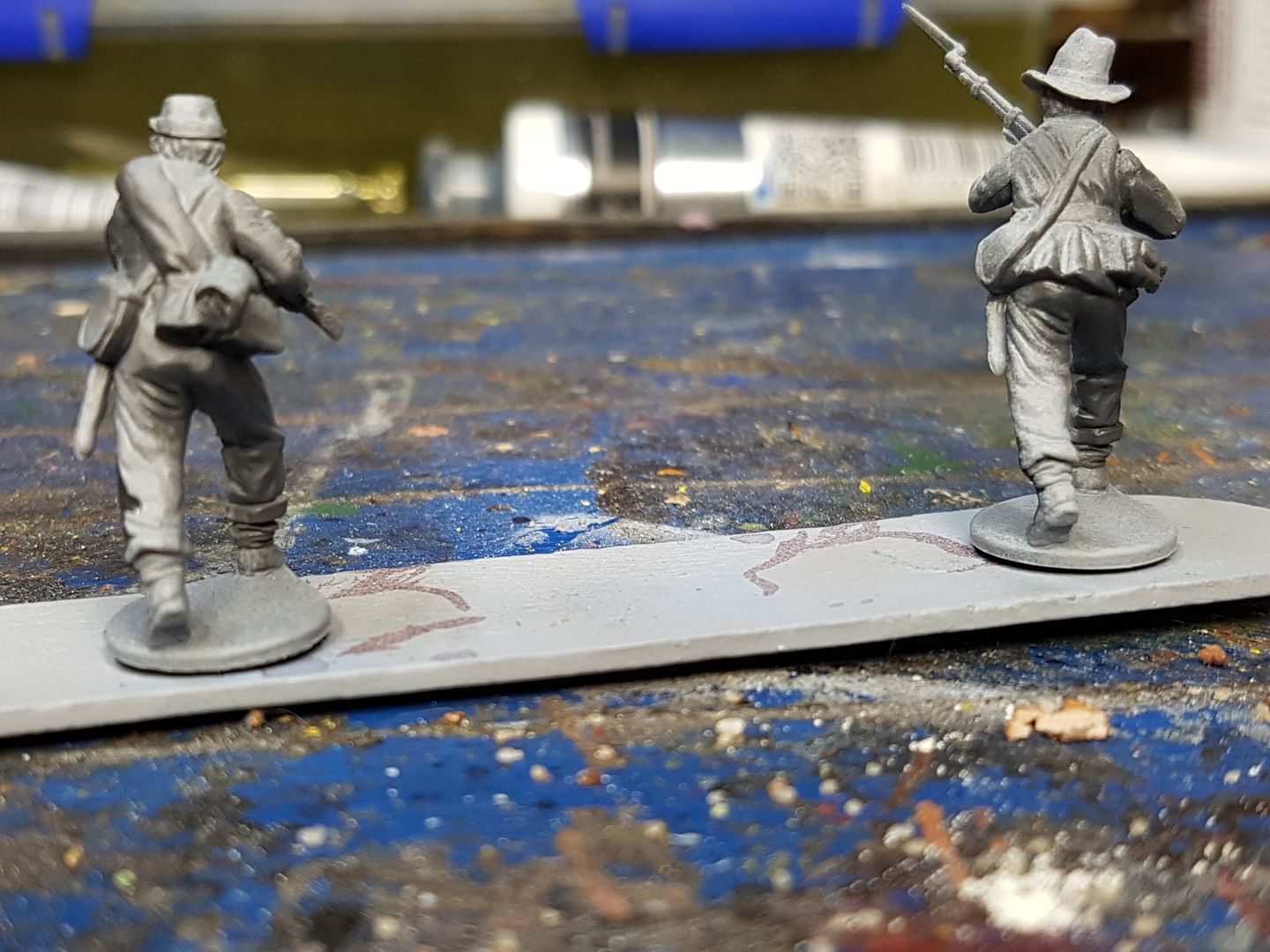 The officers uniforms will be a single colour but the troops will be more mixed so I started with their pants. A light spray of the base colour to blend in the pre-shading. Then a 50-50 mix with white to give base highlights and then 75% white on the very highlights to coplete the pants.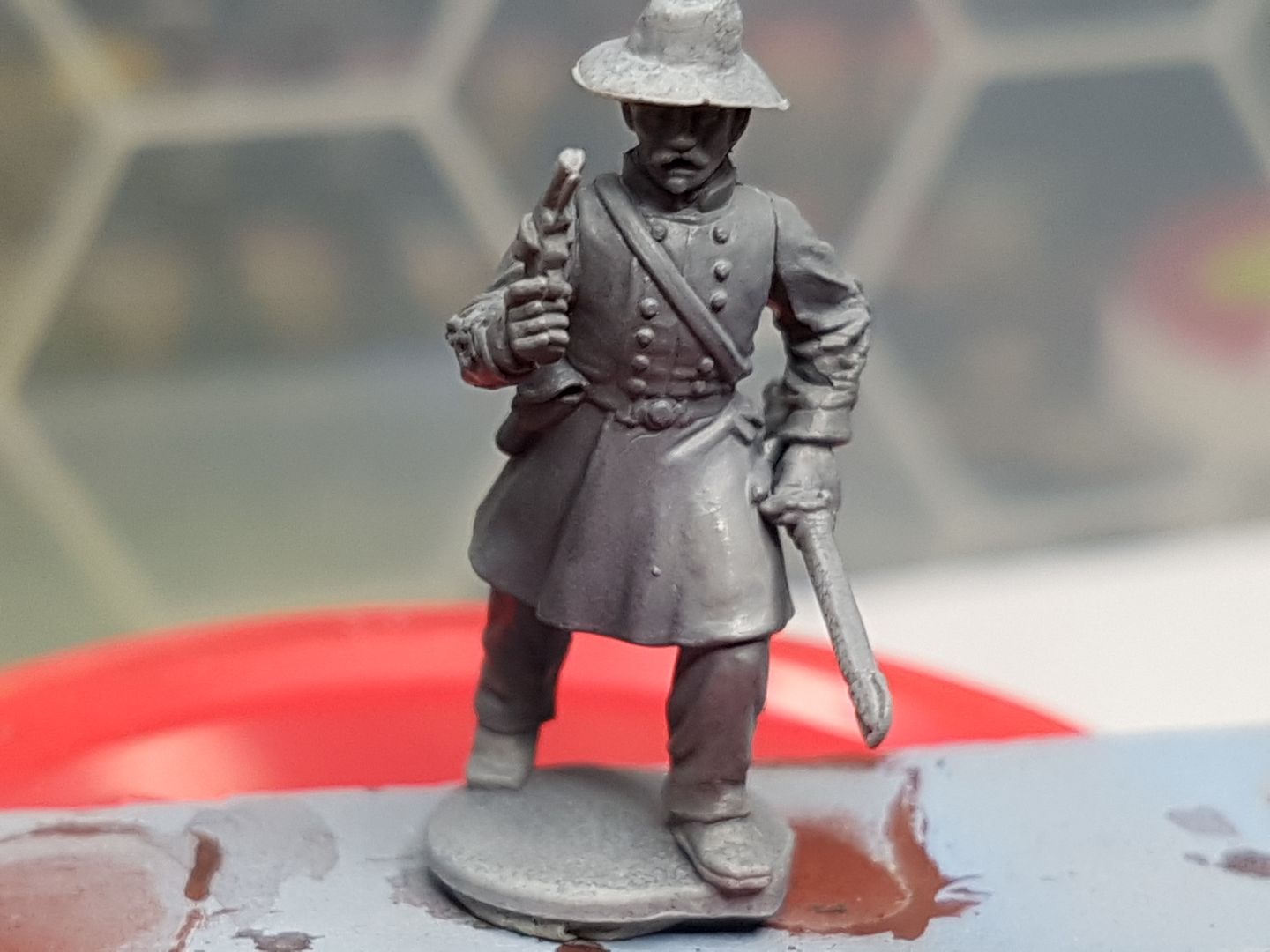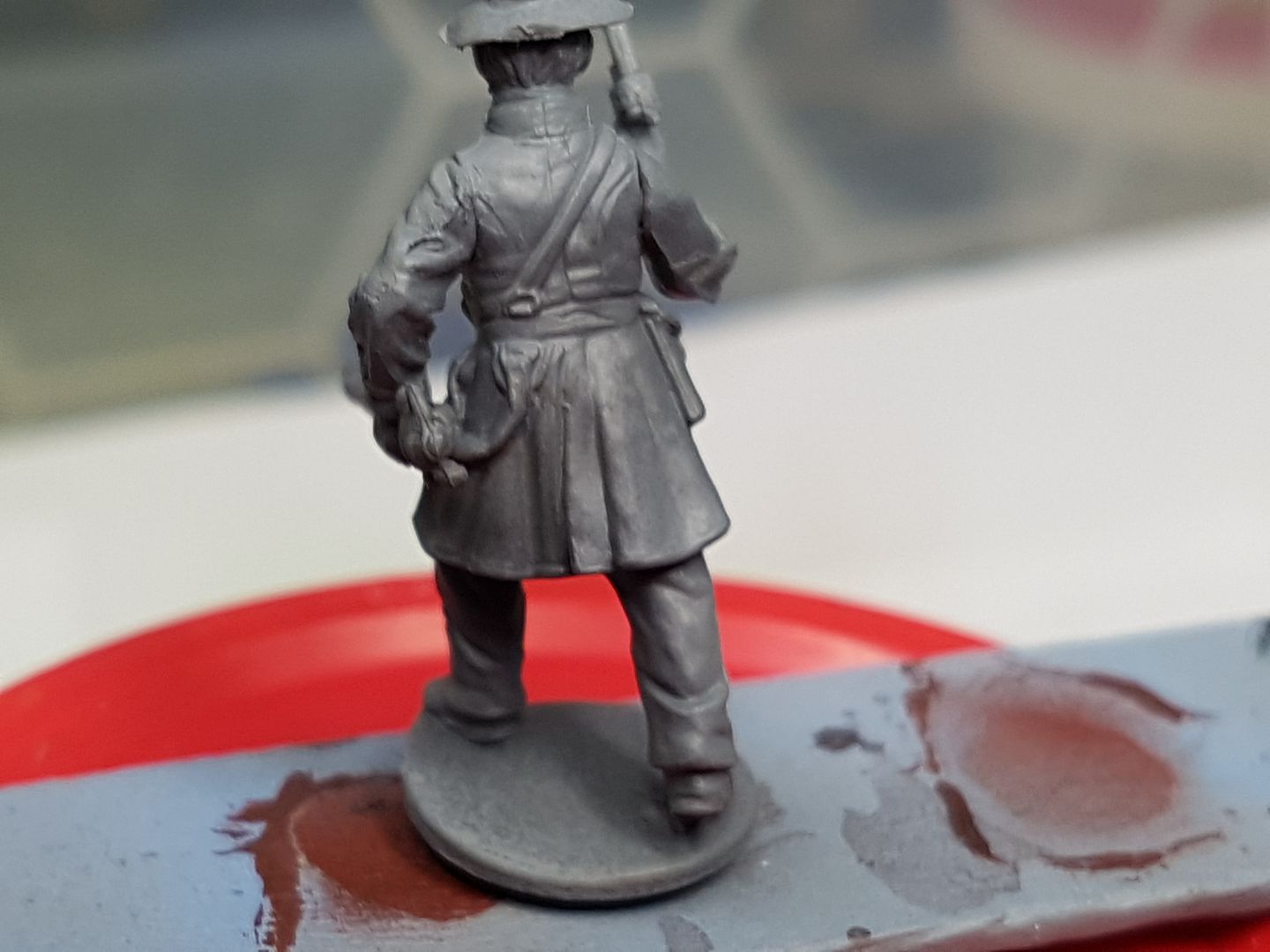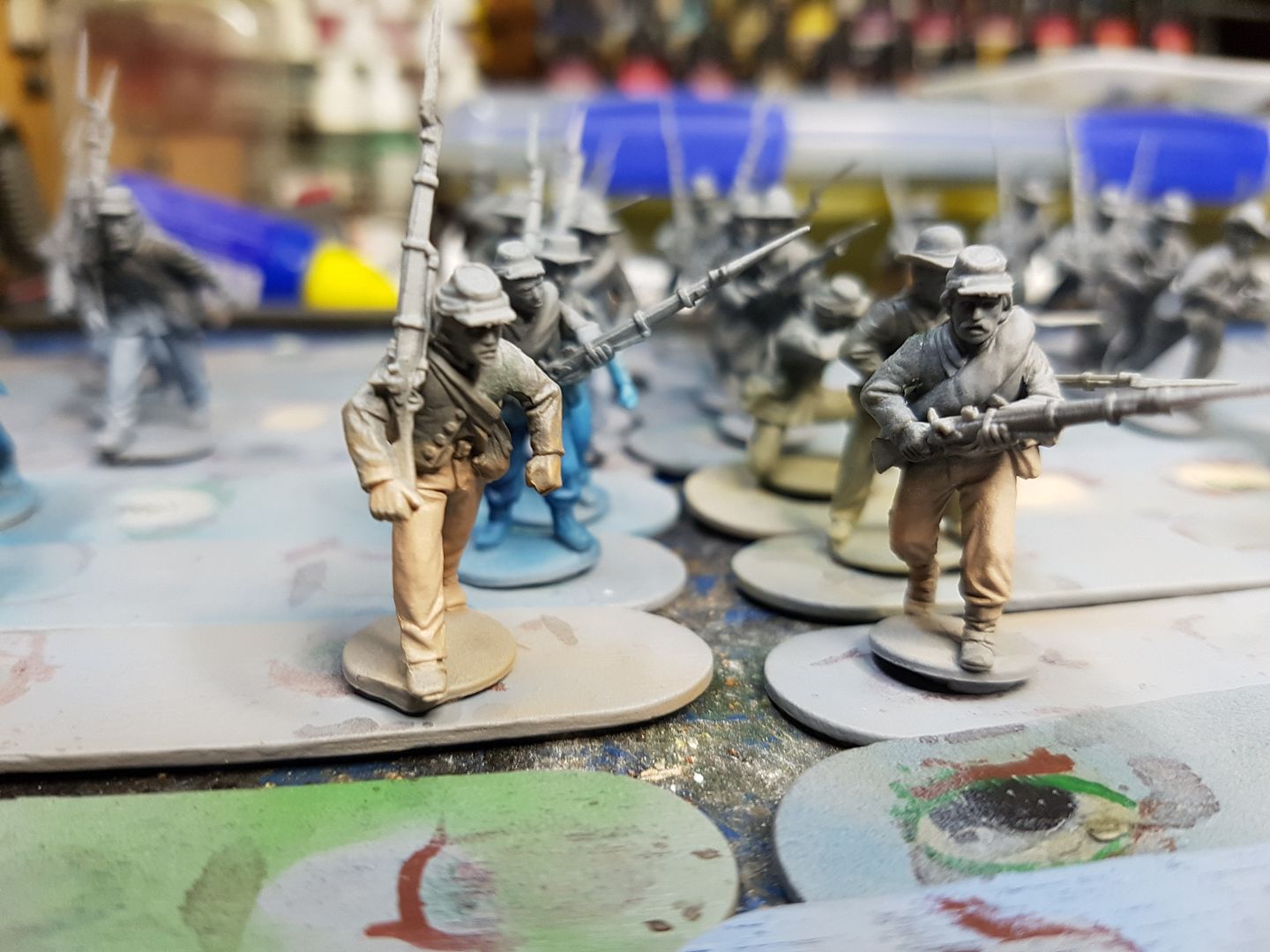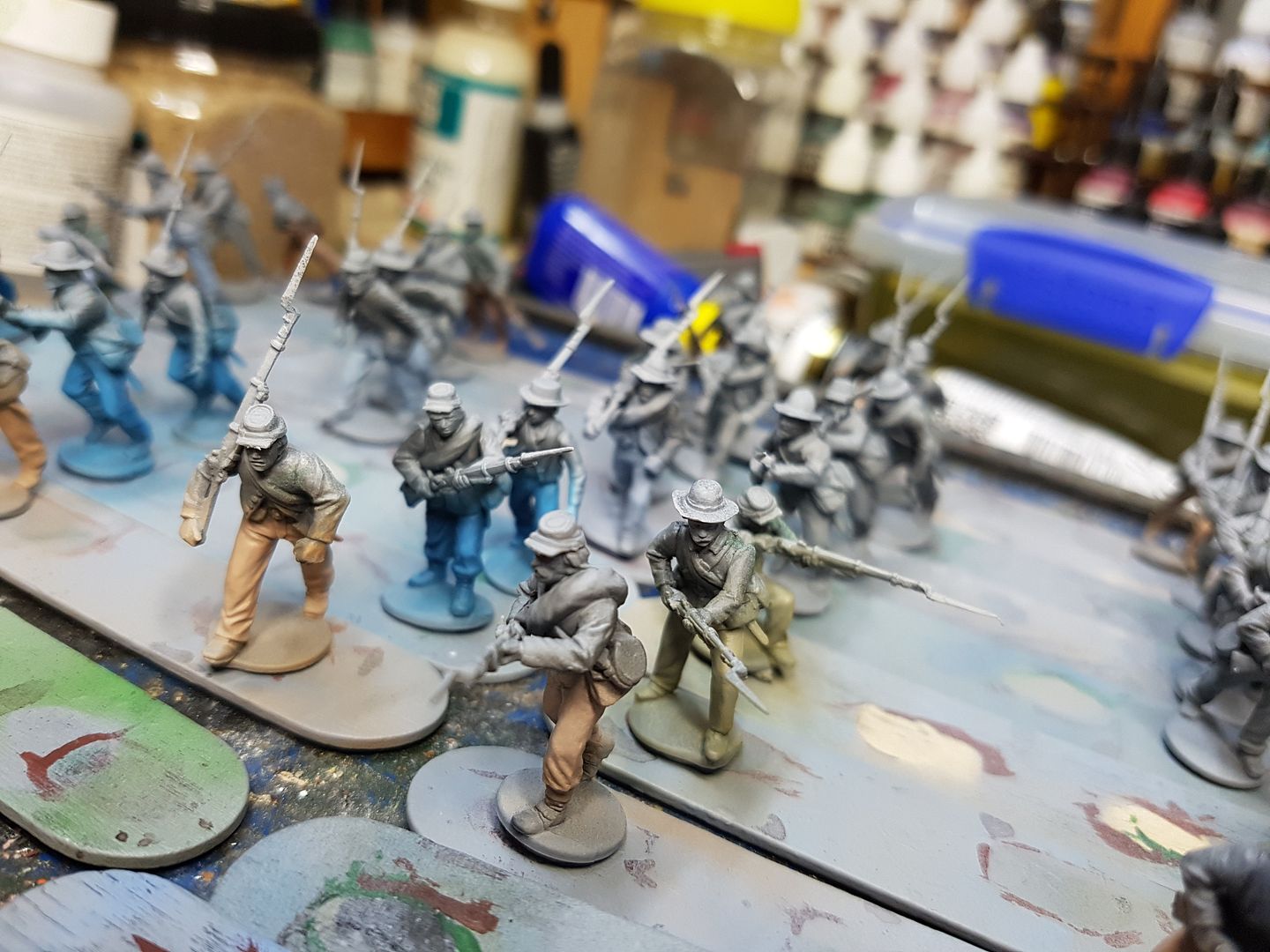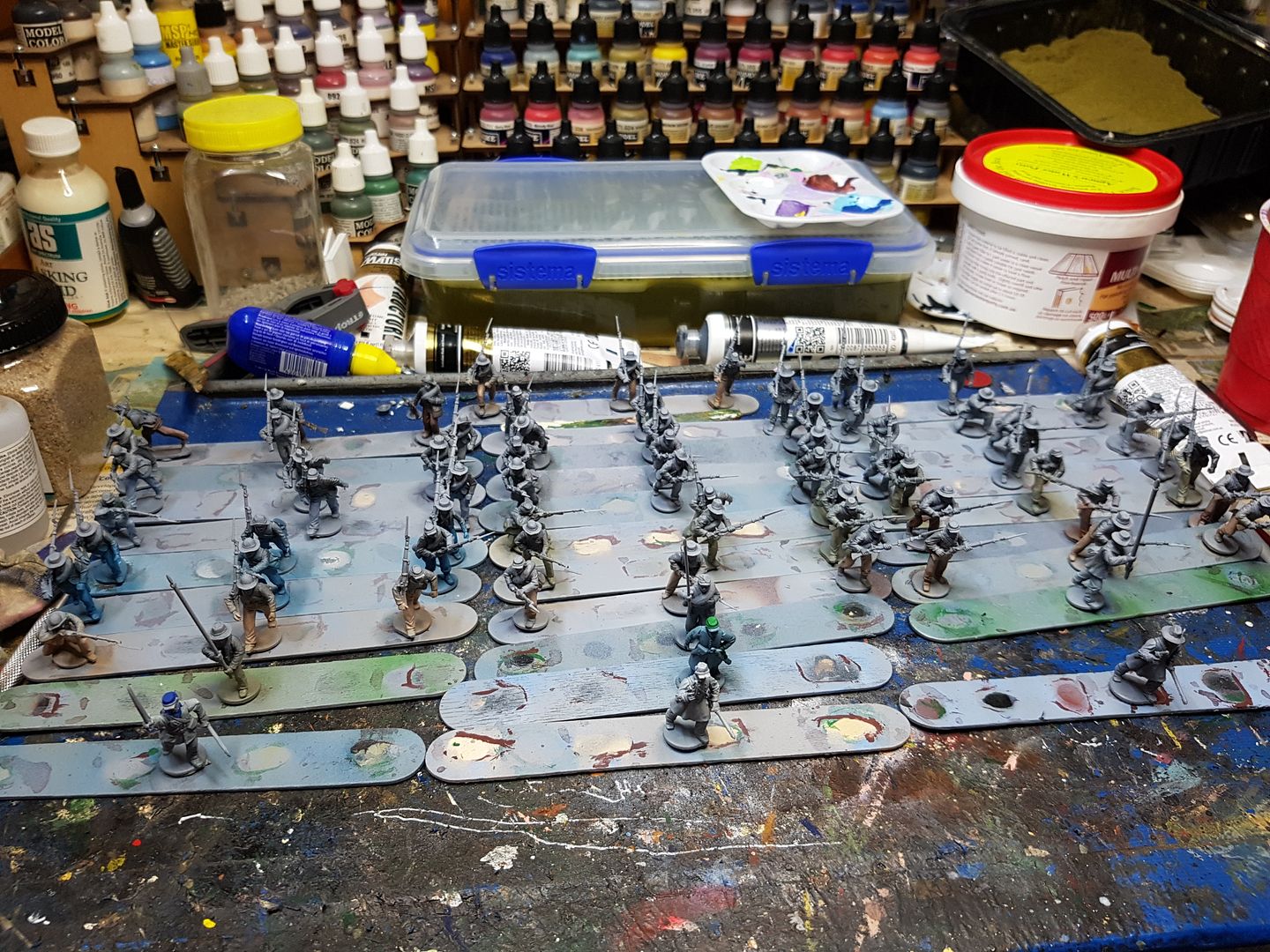 2 shades of blue, 3 of brown, and 4 of grey were all used.
For the next stage they were taken off the paddle-pop sticks, mixed up into different groups and given hoola skirts of blu-tack to protect them from overspray from doing the jackets.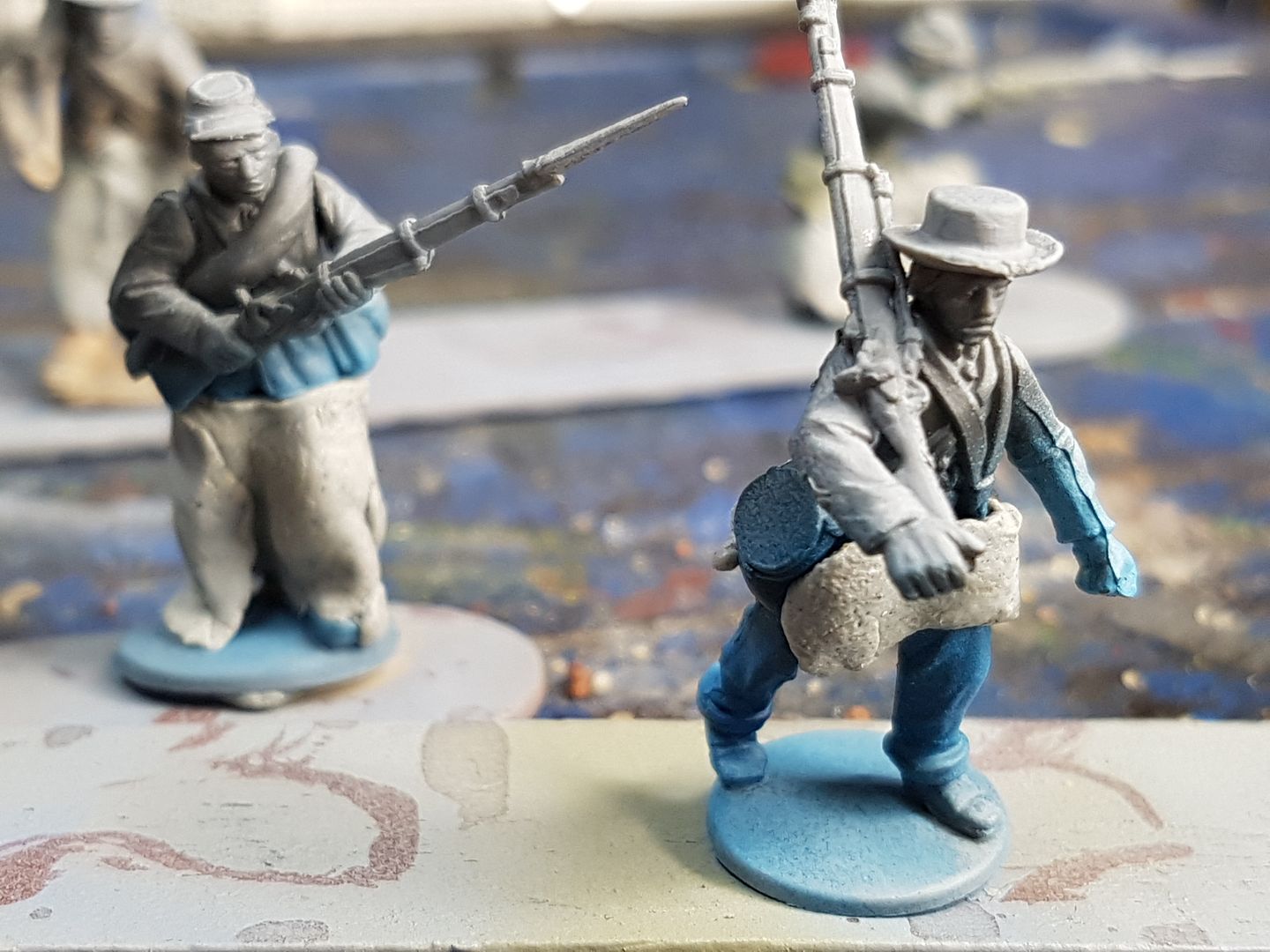 Only using 2 greys and 2 browns for this step.