I have a bit of a problem. I bought a number of the early issues of "Military Vehicles" and then became a subscriber. So now I two of each of those early models including the Sd.Kfz 7.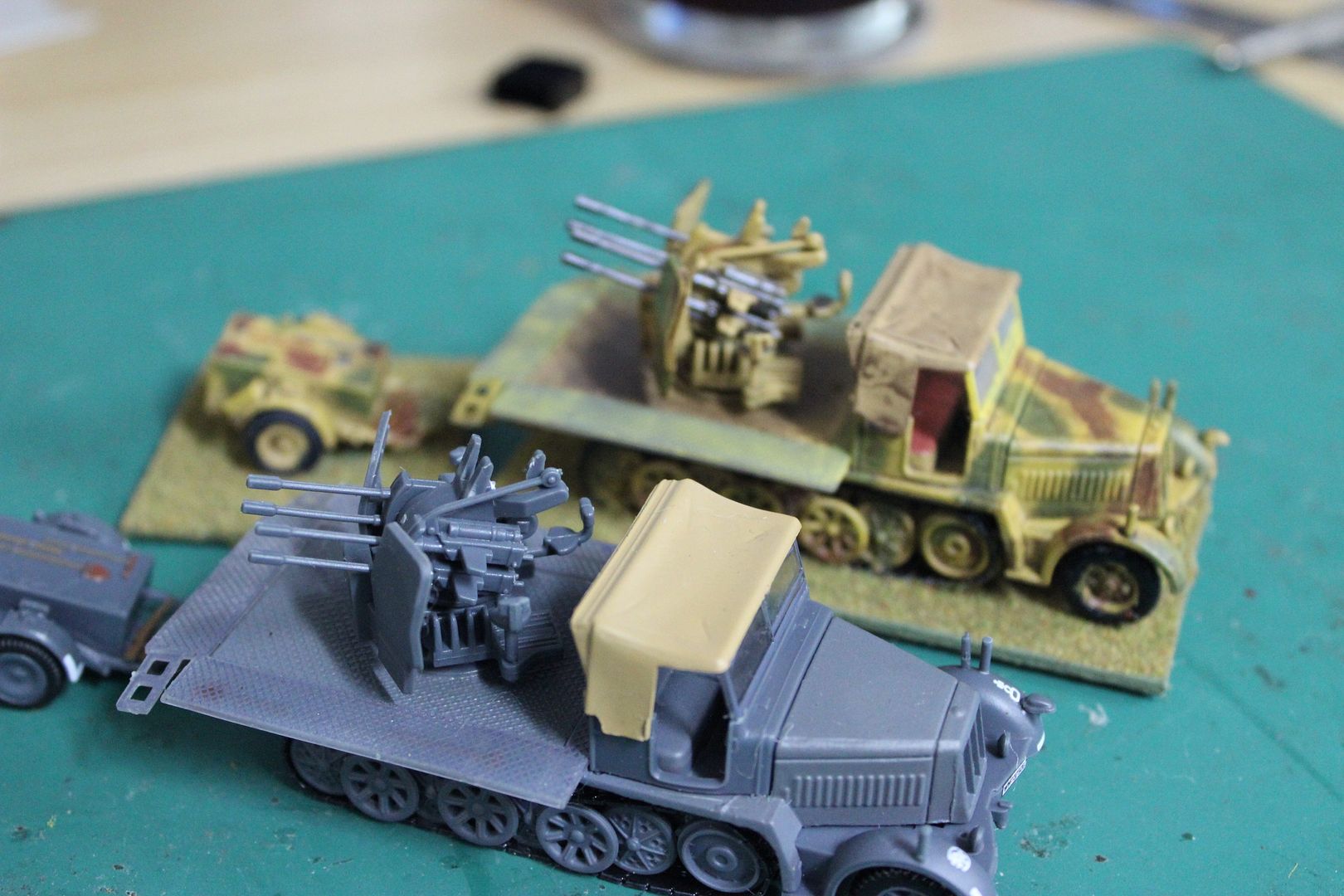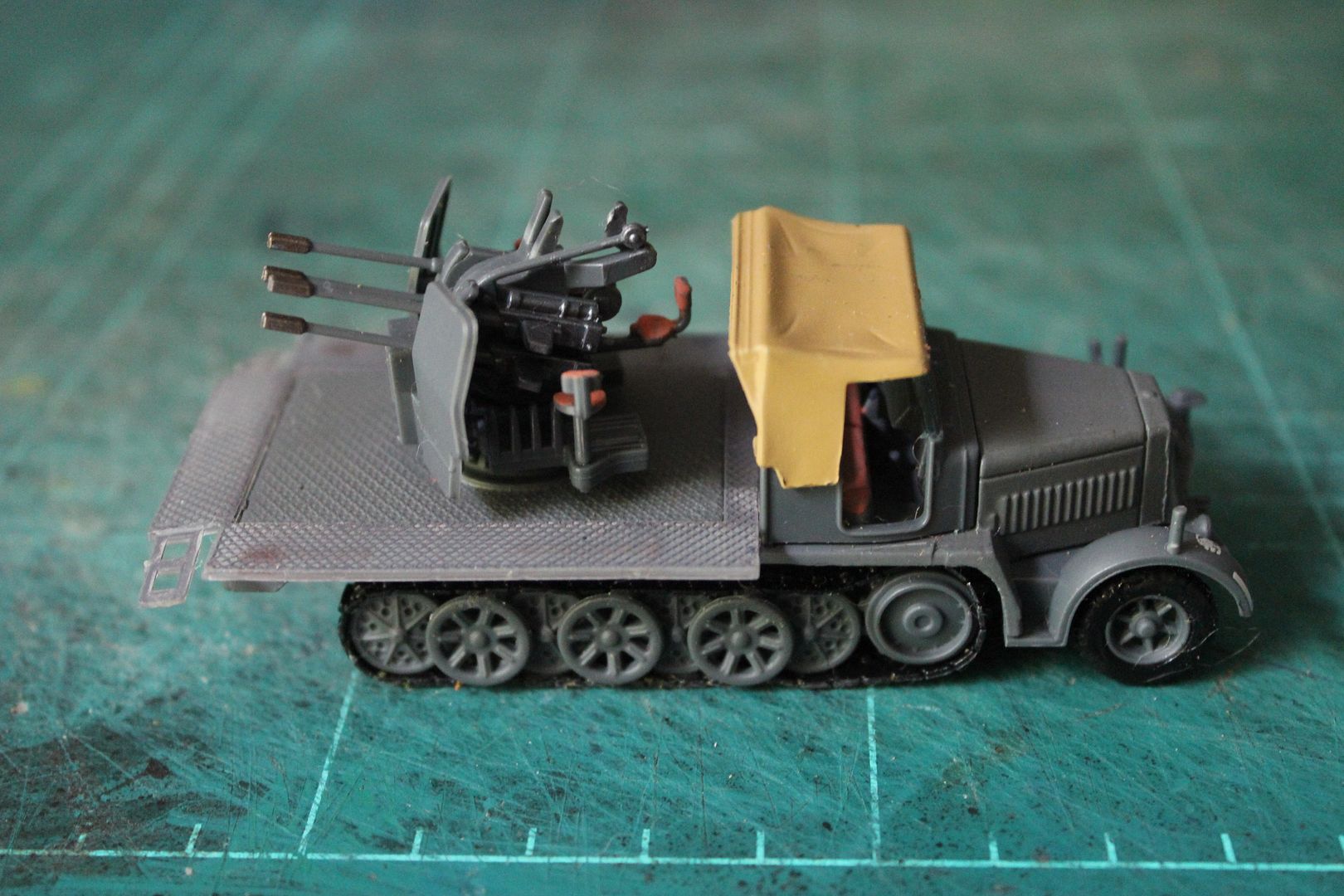 Now there might be times I need two halftrack bourne quad 20mm, I doubt it will be often. So what do I with a diecast Model? I could convert it to the artillery tractor, which I will do, sorta, but I also need a recovery vehicle. And then I came across this...
http://www.achtungpanzer.com/drehkran-h ... dkfz91.htm
Now OK its a Sd.Kfz 9, which is about 2m longer than the 7, and I can't find any images of a Sd.Kfz 7 with a crane but it appealed to me. I must build one.
But if I want both and artillery tractor and a recovery vehicle (and a quad 20mm flak truck) I would need some way to change between the types. Enter magnets.
So by placing small magnets on the model and magnetic plastic, the stuff from your fridge magnets, on the additional parts, that would allow me to change between types but keep the "frames" on the model when in use (with some care).
So to start I removed the screws and pulled the model apart.
I them glued to magnets behind the drivers compartment (which I didn't photograph) to keep the front end down and two on the rear to fix the frame solidly.
So previously I showed the rear magnets, here are the front ones.
Next a simple frame with boxes for the support legs to steady the crane.
Now add a toolbox with magnetic strip hind on the back of it and you have the bed basically done.
And the magnetic strip.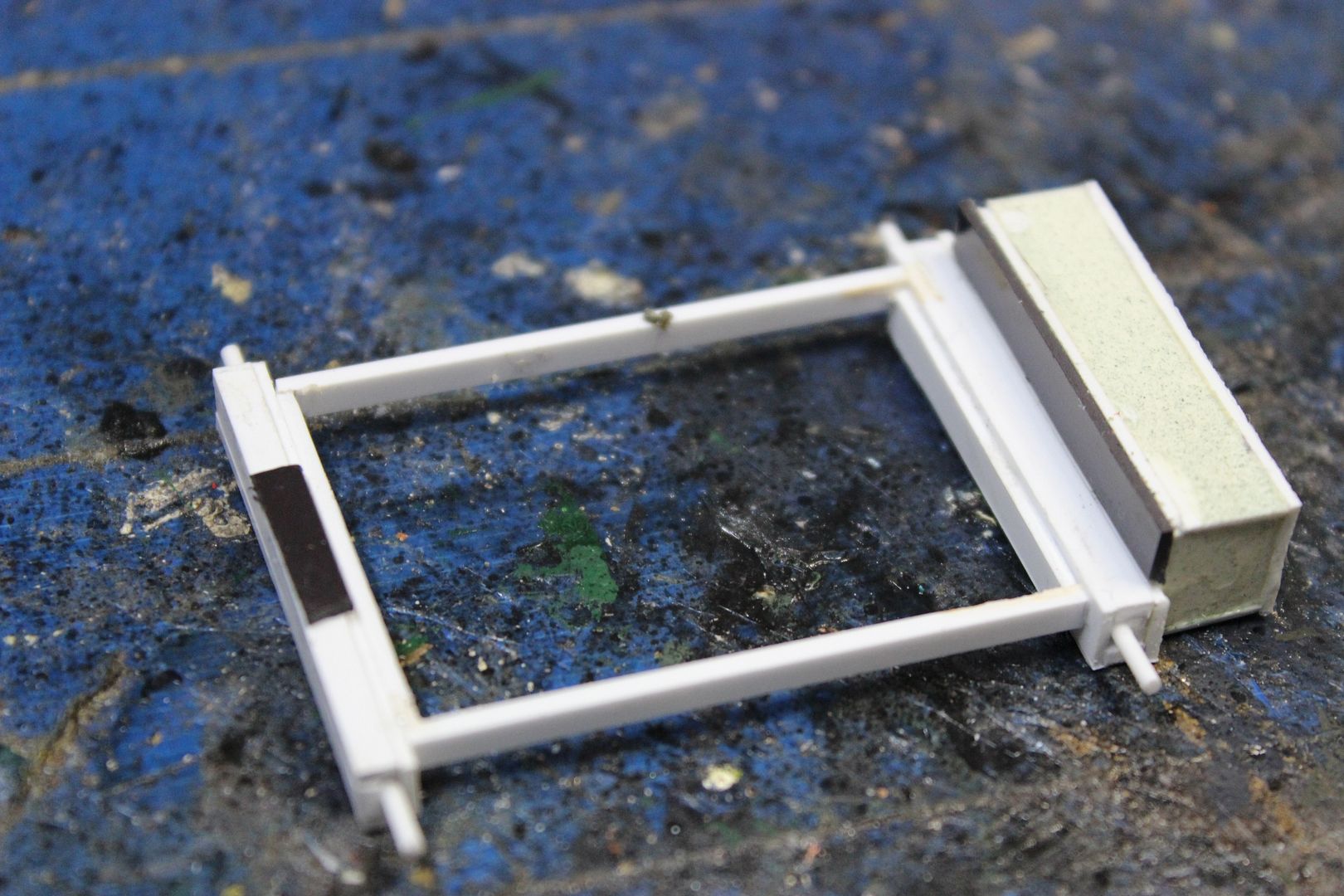 Next to build the crane.
So now the two halves of the crane body.
These have been drilled for all the bolts and gears and drums and stuff that make up the crane workings.
Mounting the Cable drums.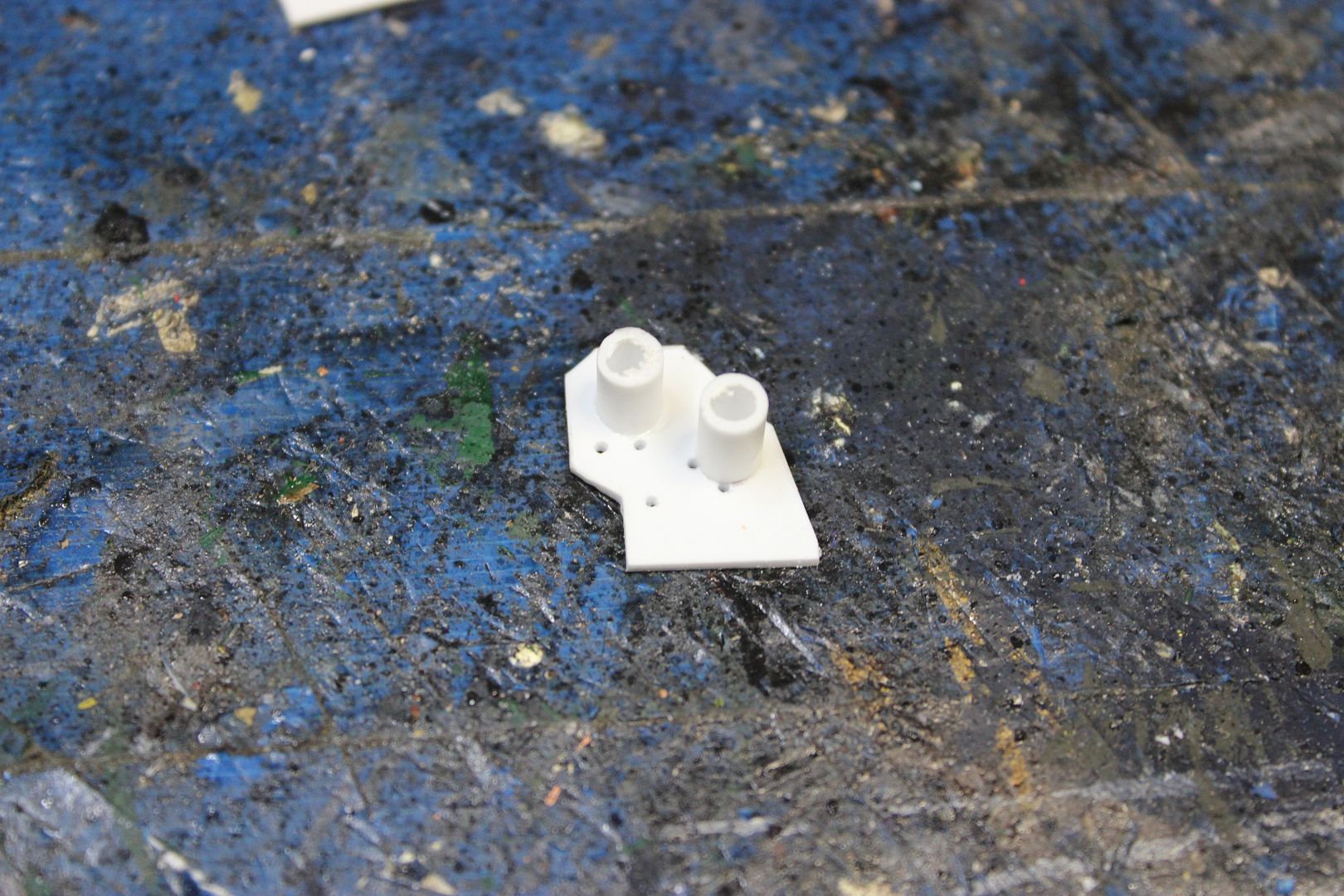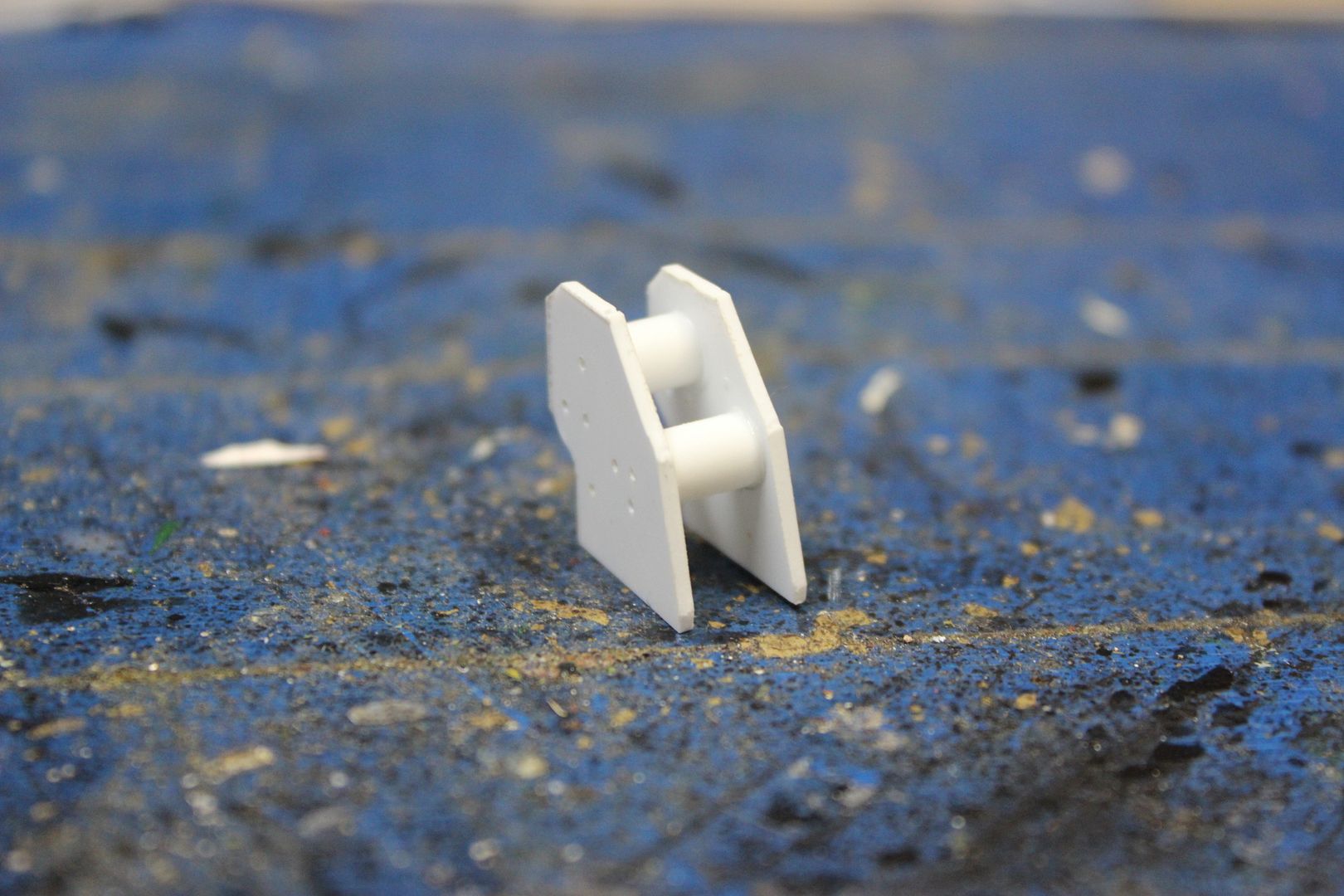 And now the thin styrene rod goes through for the bolts and knobbly bits.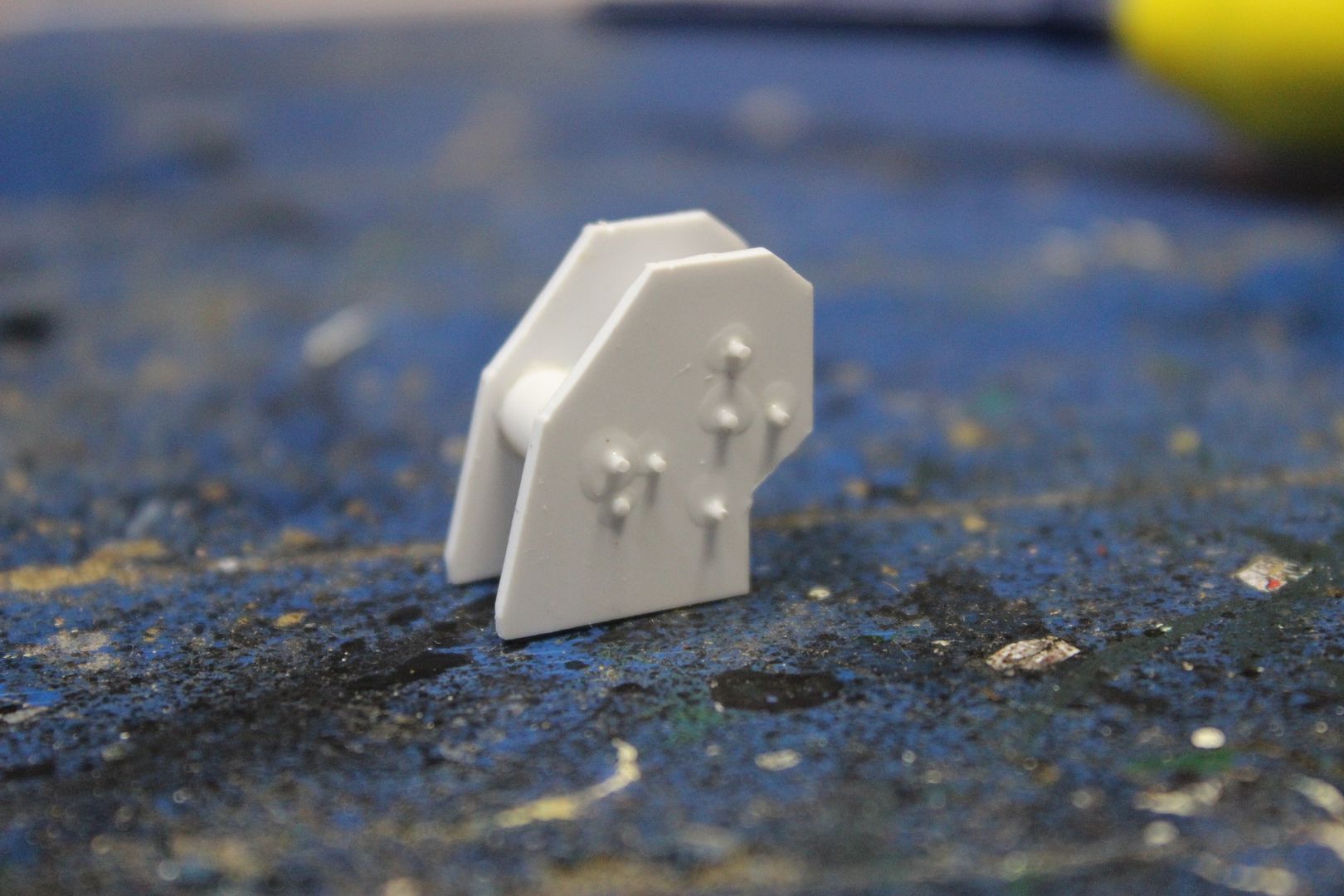 And then handles and levers.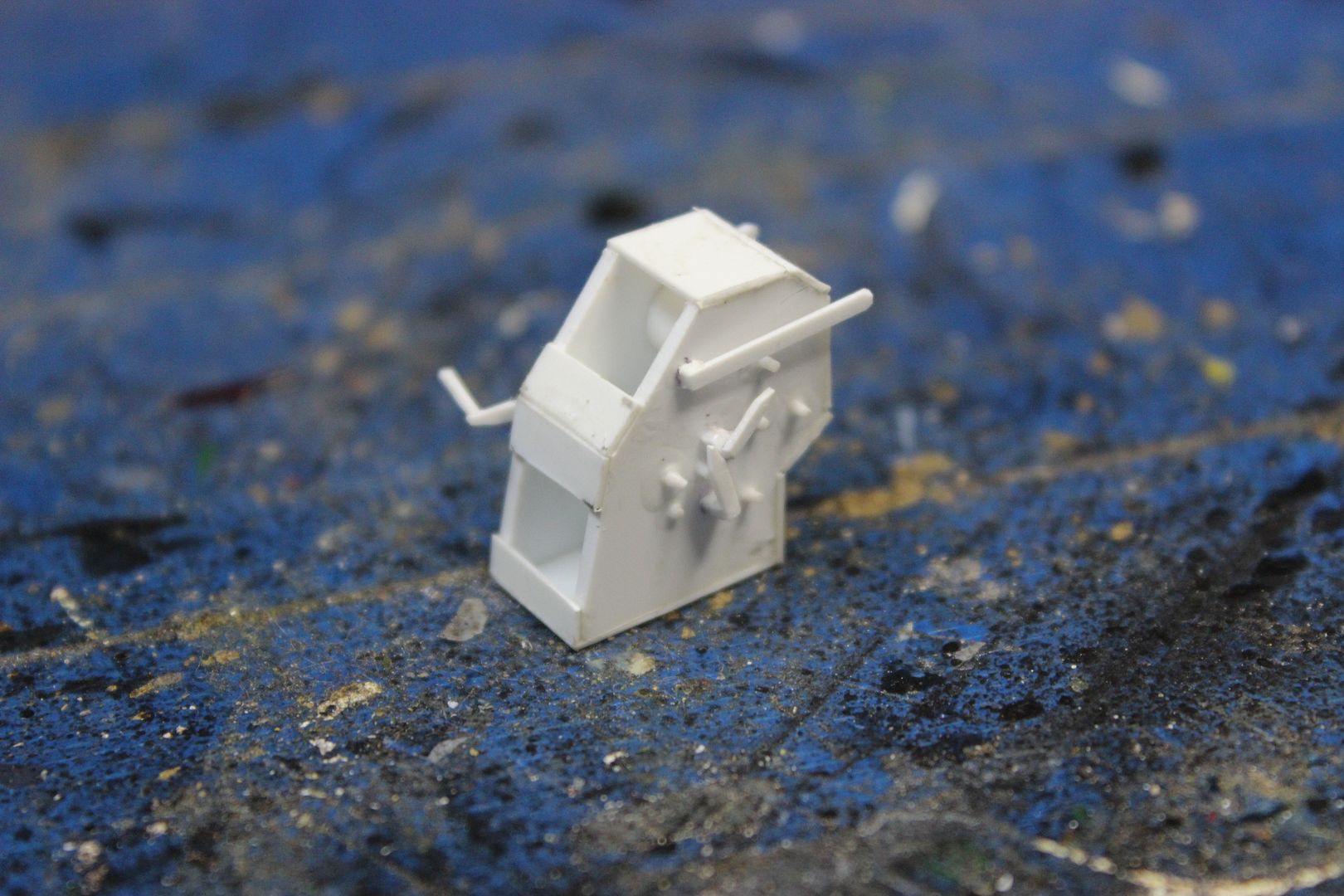 My normal painting is undercoat, basecoat, ink wash followed by 3 layers of drybrushing. Given all the quite fragile parts I'll have to think of something else. Might be time to try out the airbrush.
So the crane base. The tooth pick spike is to guide the base into a second smaller hole in the lower frame of the model and to help secure the crane when gaming.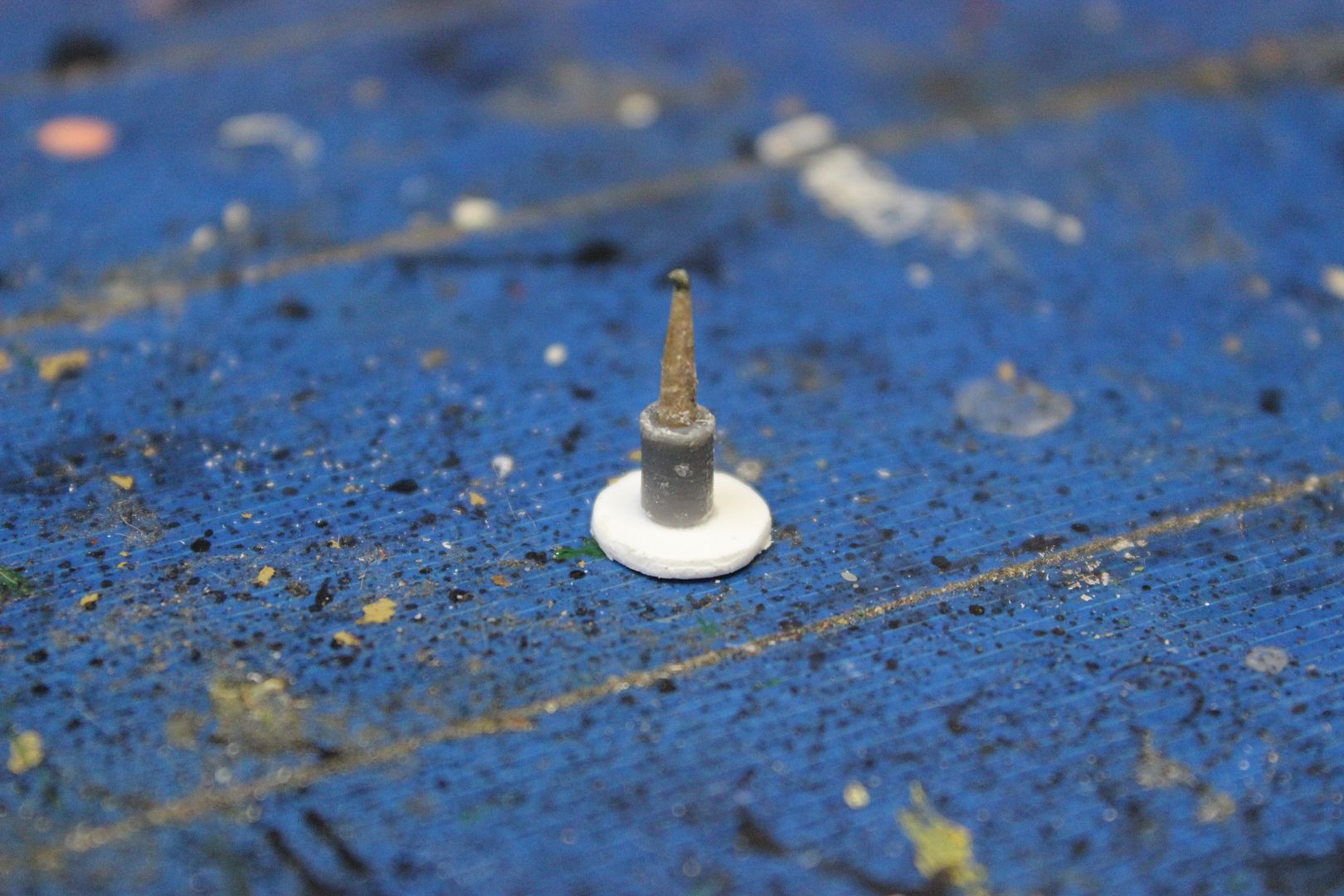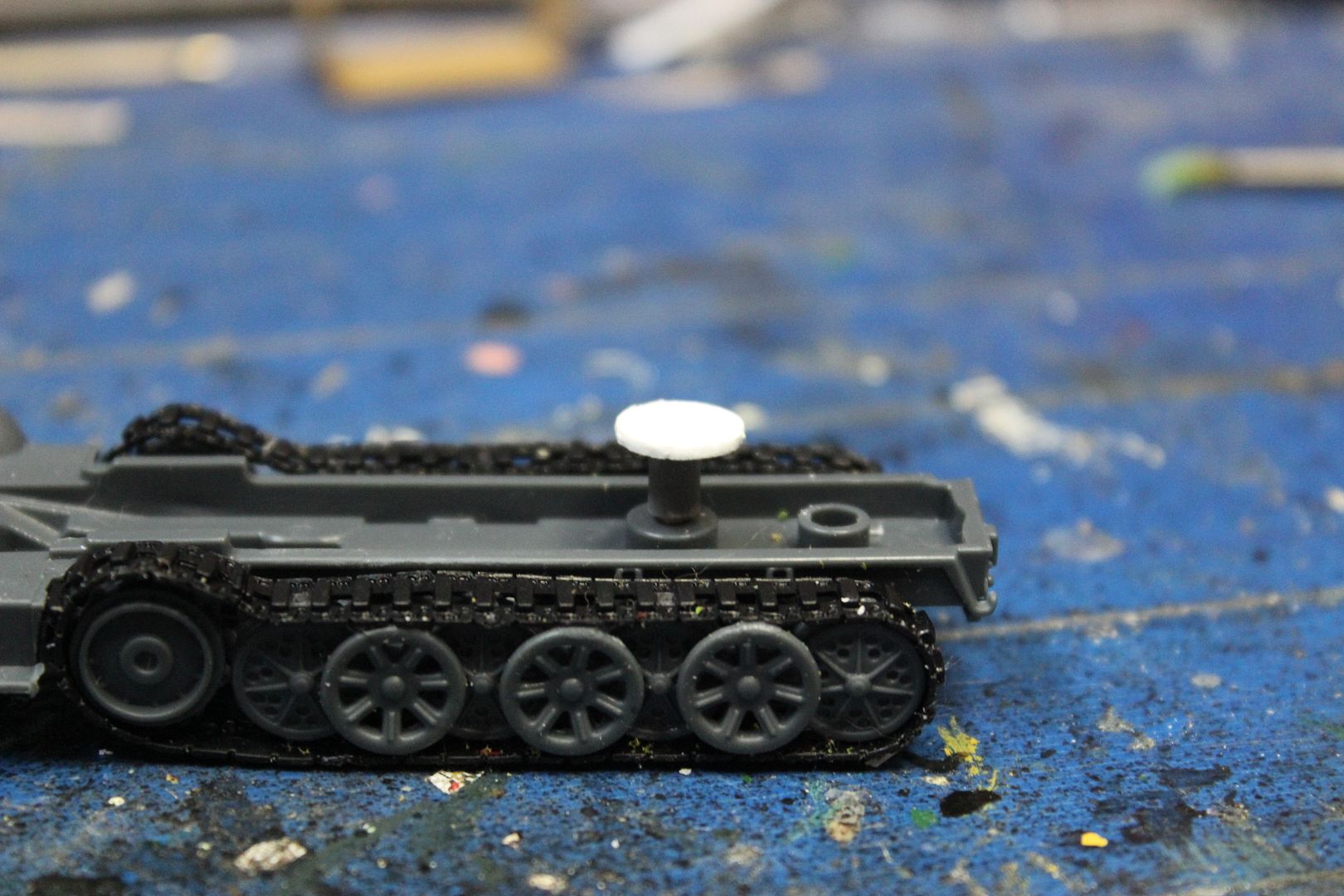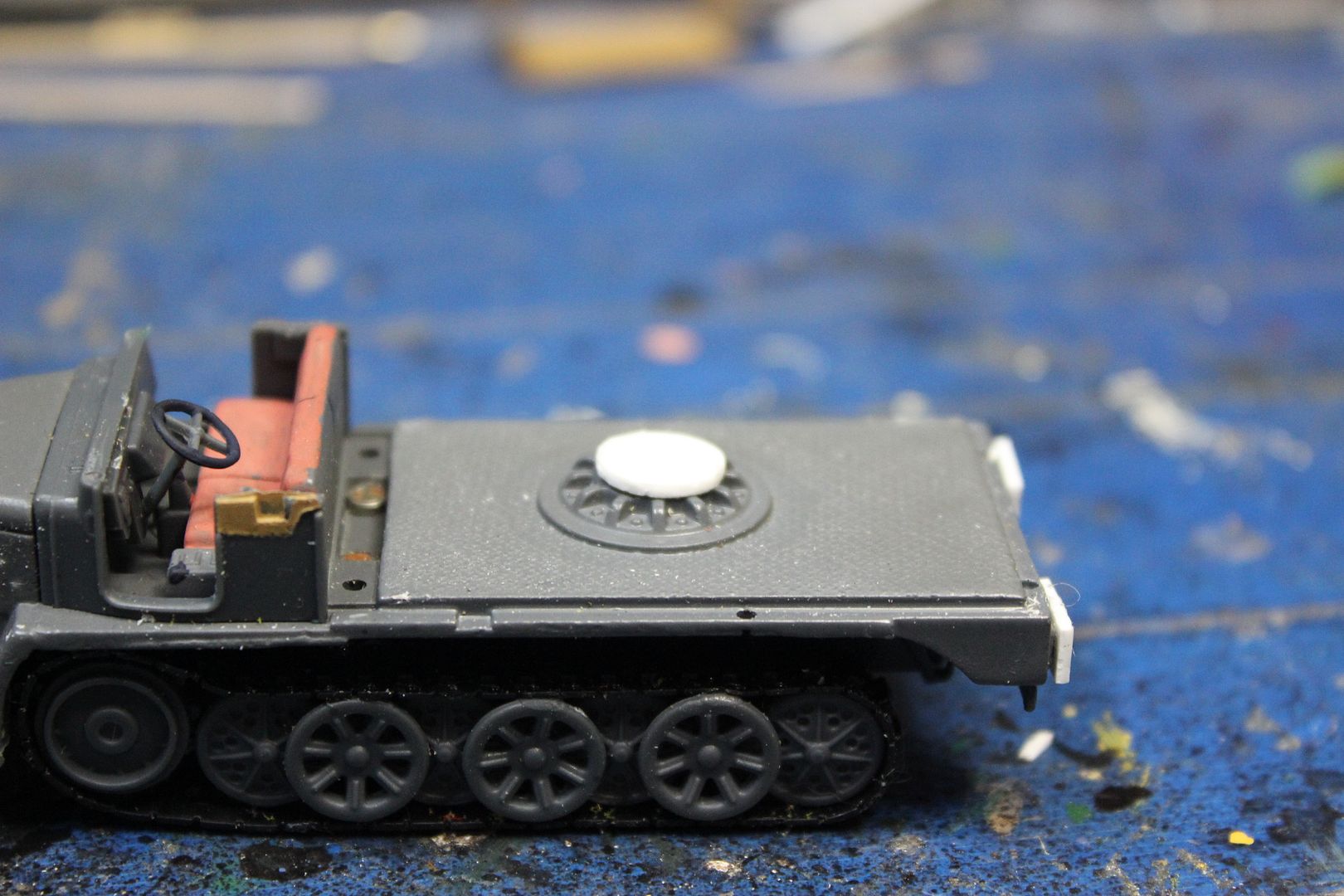 And so the progress to date looks like this.