Gday All,
For a long time I have wanted to build a mid-late war German armoured recce unit like that in the back of the "Rapid Fire" rule book. To do this however I would need 6 Sdkfz 250's and other parts and cost is always an issue. I had obtained one as a second hand revamp, a Sdkfz 250/9 with 20mm gun, but that was it for a while until the budget could stretch to it.
Recently however DeAgostini magazine publishers launch a new magazine that included models, "Military Vehicles" with the first one, at the princely sum of $2.95, being a Sdkfz 250. Ok, the version they chose was Rommel's personal machine but with a little work...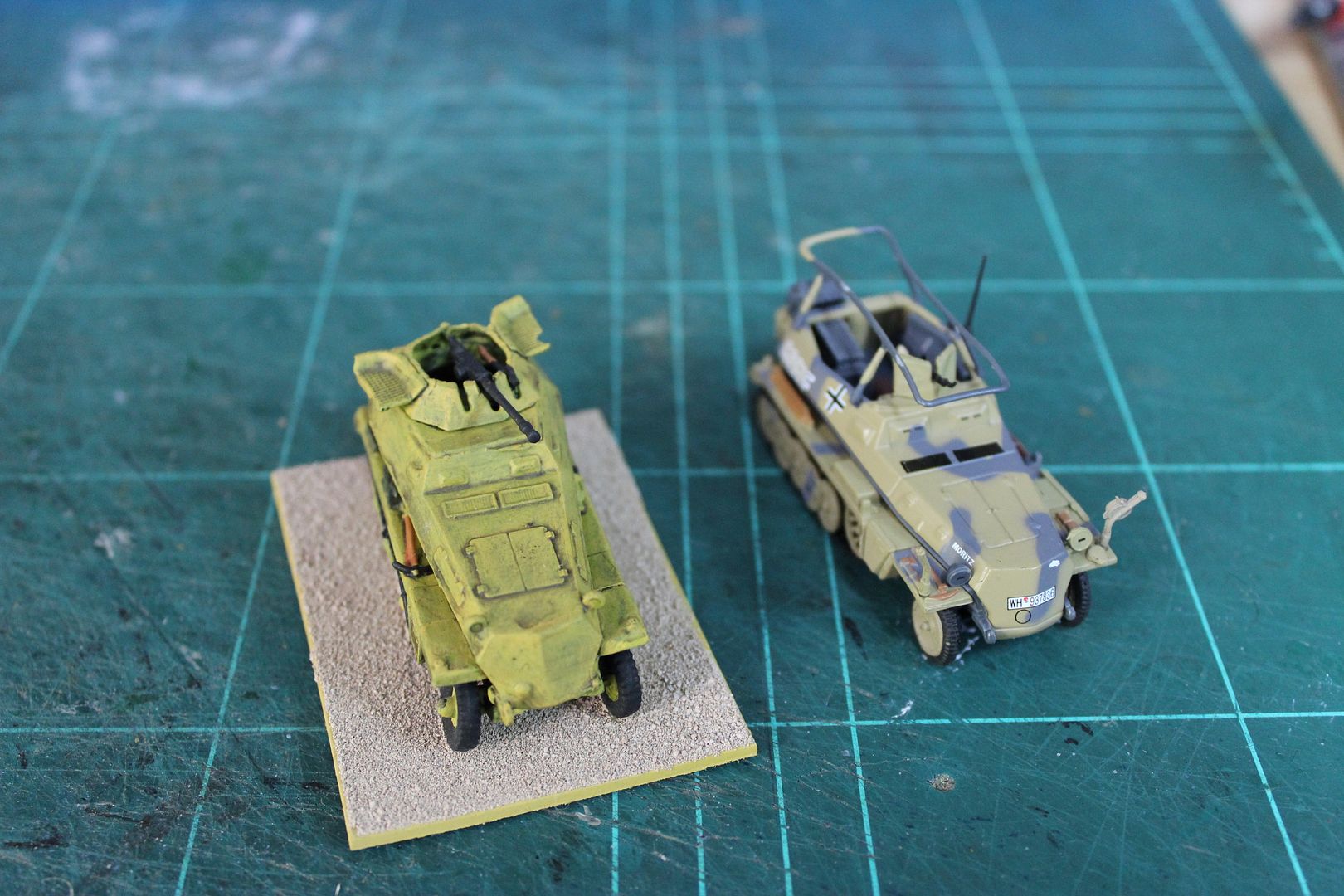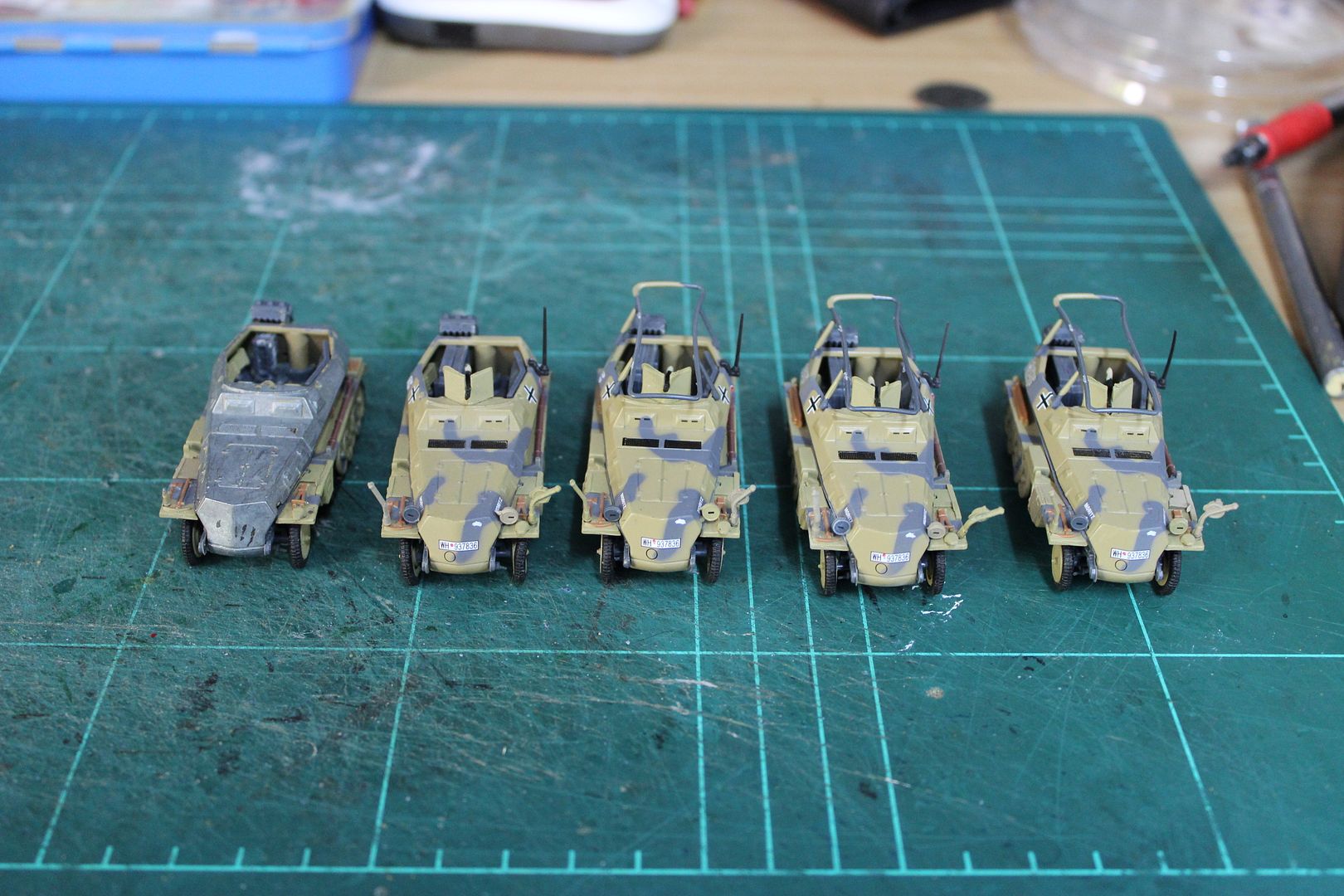 The idea was to strip down the models, modify them and strip off the paint on the metal sections of the die cast models. Only the upper hull is actually metal.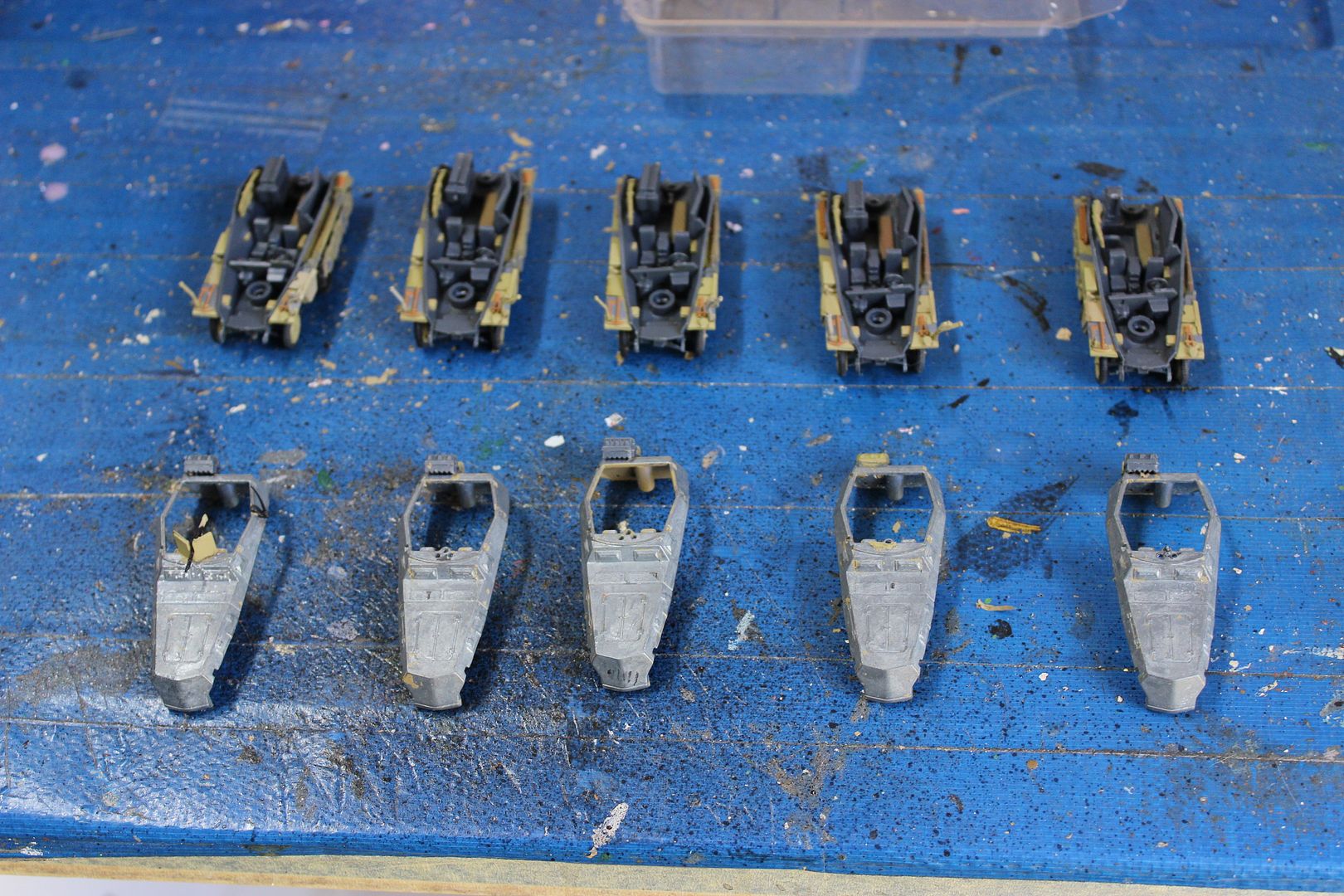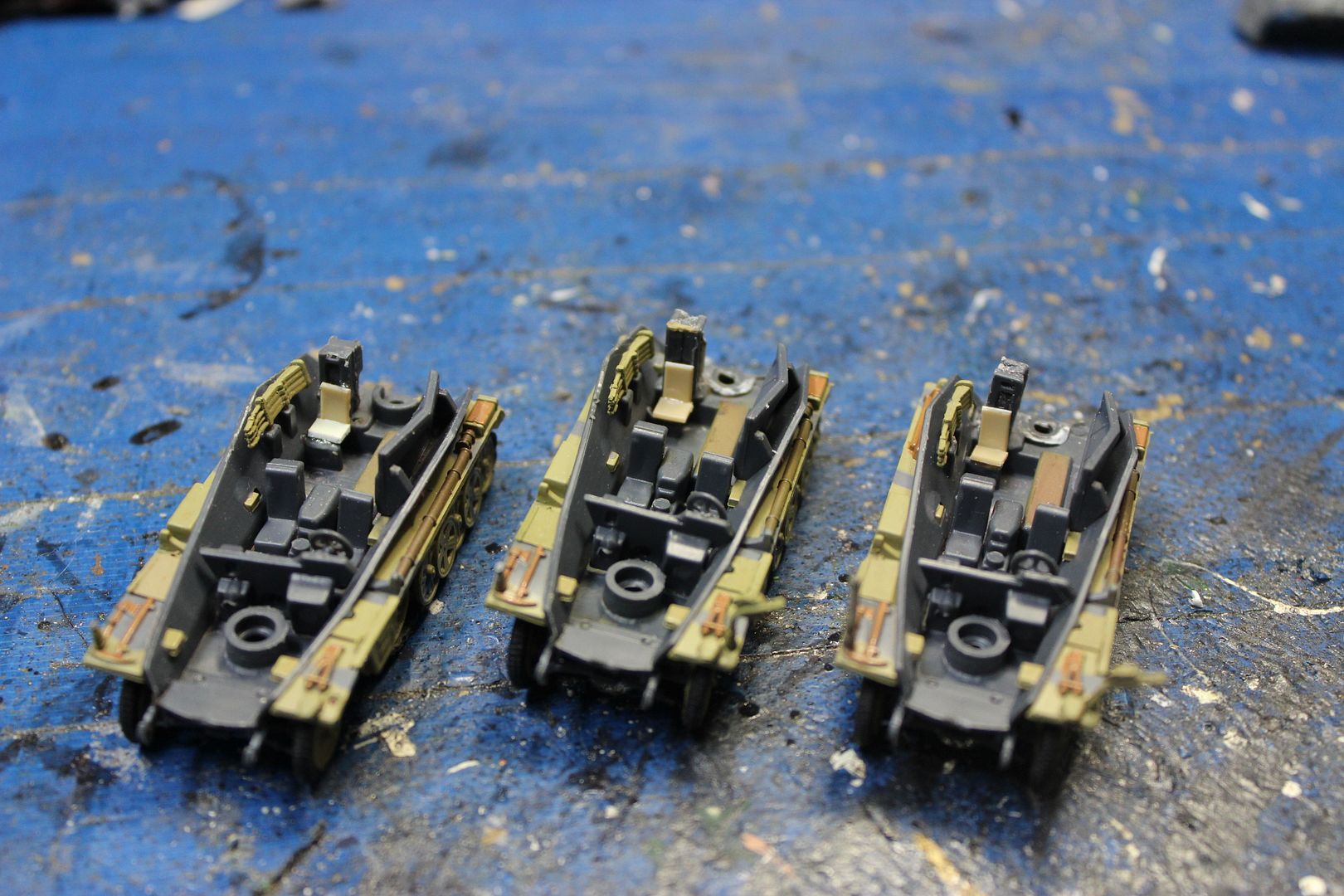 The internal areas would need modification which meant removing the large radio sets from the command version and replace with smaller ones in the back corner. It would also mean adding heavier guns to some, well 2 of the machines. The Commanders machine should have a 37mm Pak mounted but I decided to leave this off and basically rebuild the model in practically it's original form and get another one to modify. However, the magazines had all sold out. So for the moment the Commanders ride has only MGs but can serve as a higher command post if needed. The other gun carrier would be a 250/8 Stummel with the short 75mm gun, which I would have to scratch build. So to the Stummel...
Now before all the rivet counter go nuts, yes I know that for this version of the Sdkfz 250, the Alte or Old version with the angled sides, only had a few converted to Stummels and that they had the top of the gun mount level with the hull. On the model this would mean cutting down into the die cast metal which I am not keen to do. So I mounted the gun the same the later version did, by building up the hull and mounting the gun above the drivers station. Not strictly correct, but it looks the part and it will do for the wargames table.