E-50 ausf B
I am taking a short break on the E-79 to avoid "burn out".
So in the meantime I am working on my E-50 ausf B.
I needed a Upper Hull to start with.....
So Molded an Upper hull from MC and when I had a cast of that ,
I detailed it out by hanging the engine deck for mine,
removing the fenders, and opening the hatches.
I then wanted to replicate this engine deck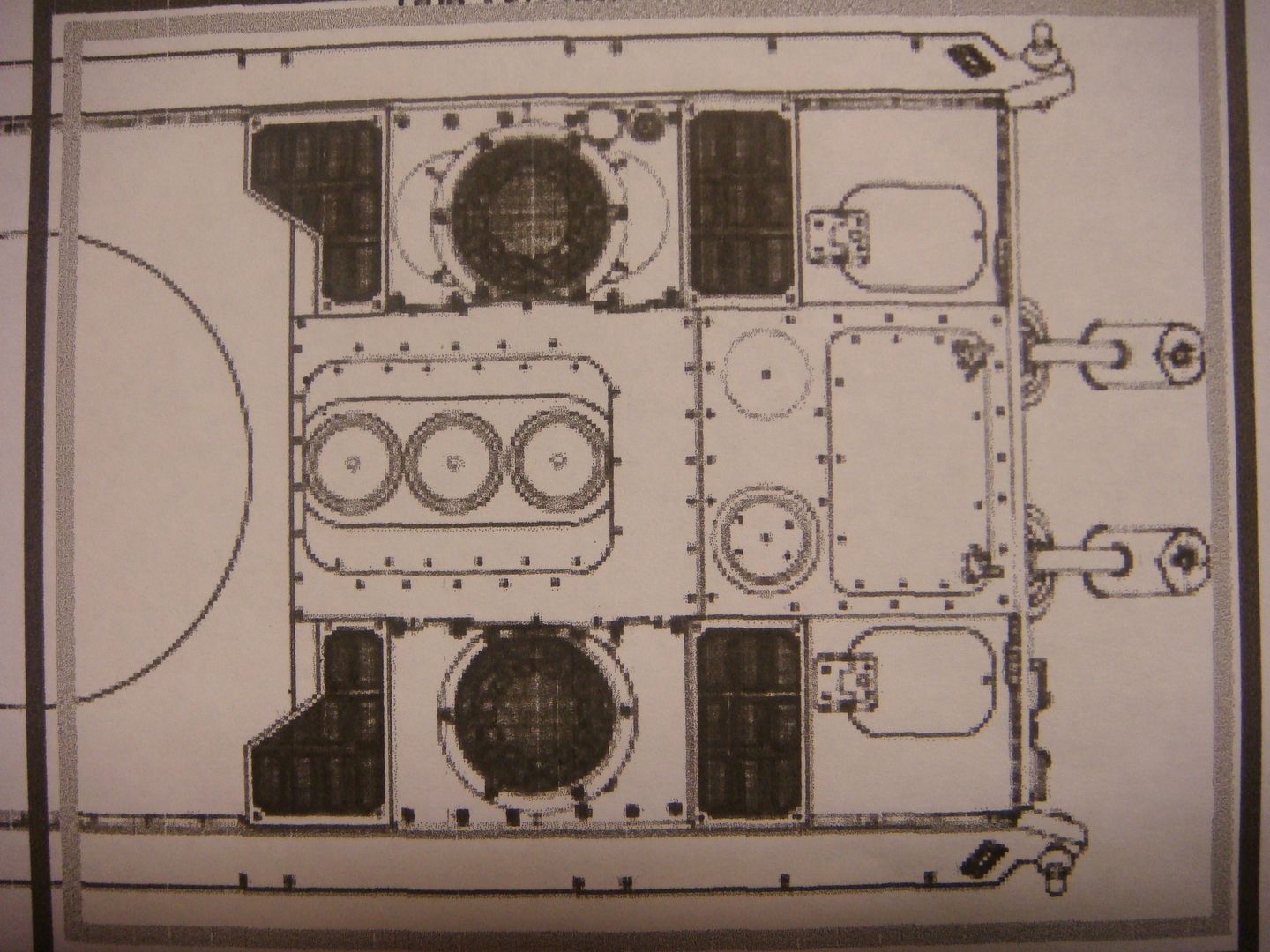 so I started by cutting out the engine deck, then the roof where the turret ring is.
I moved the turret ring forward, and started modifying the engine deck.
I made the cuts to the front vents, added strip styrene, and added sheet styrene to the back.
once this was all detailed, I glued it all together.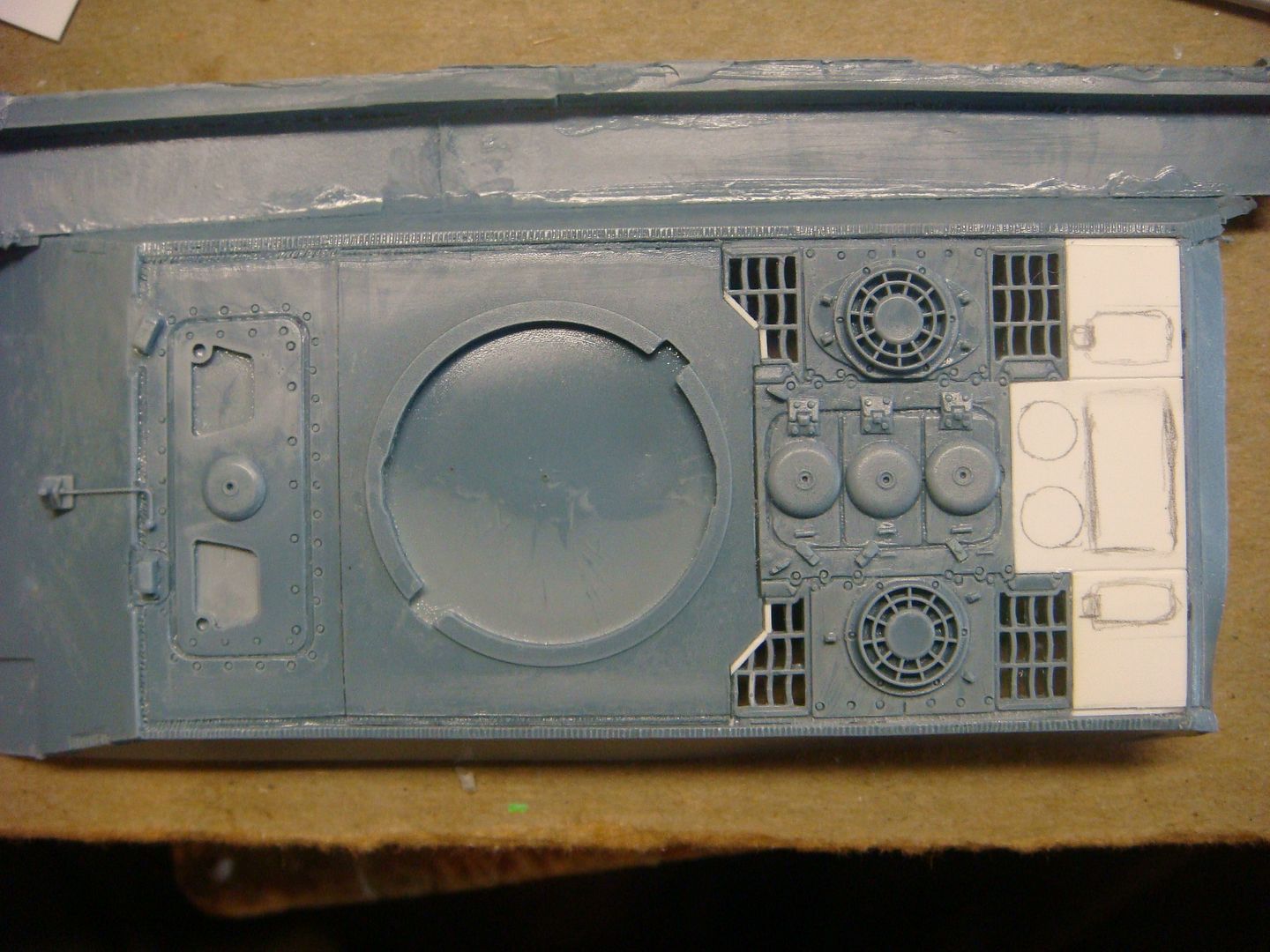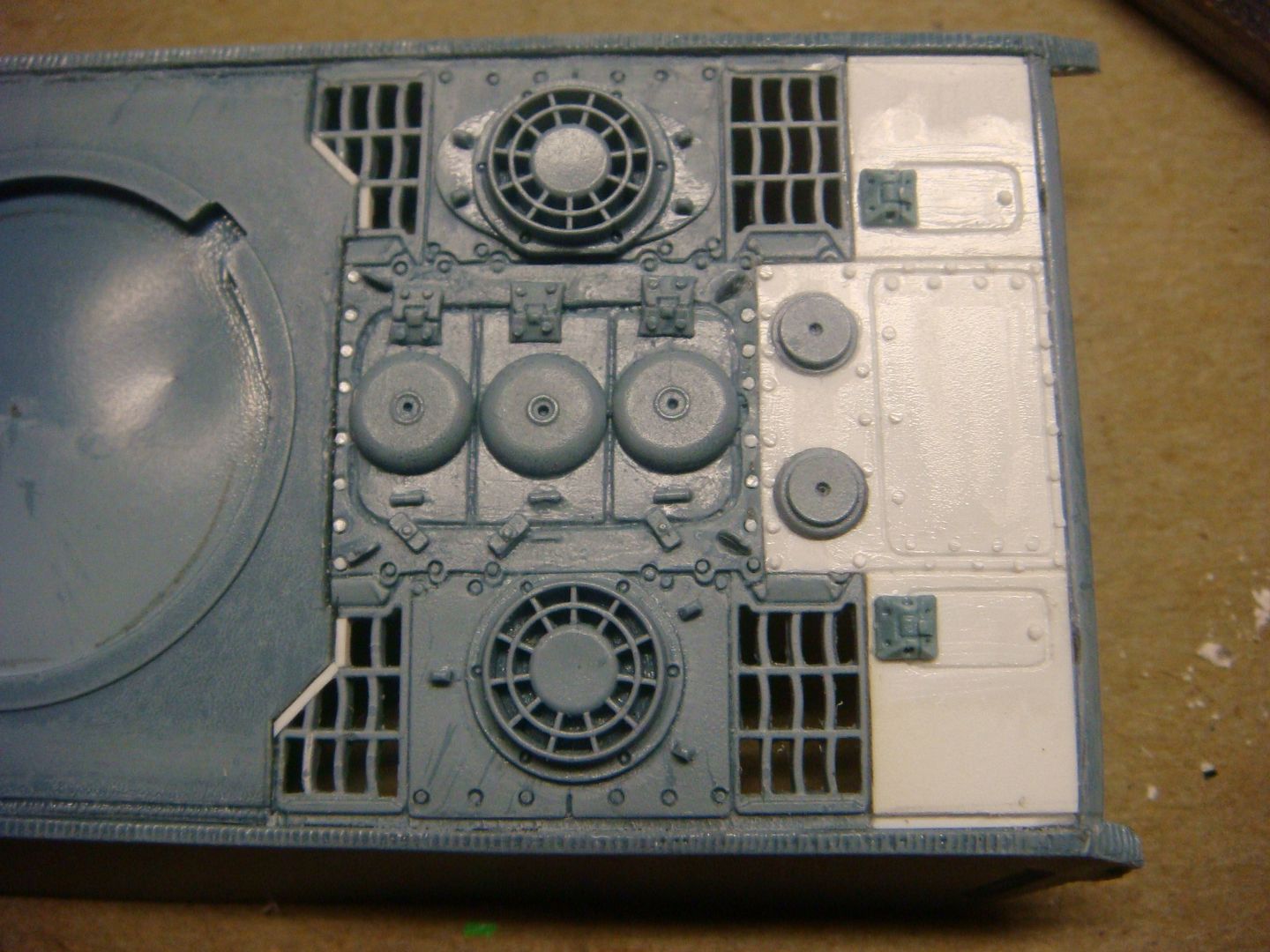 I then turned my attention to making the turret
I took a cast of my Teufels Amboss turret sand away the details and the sides to get the general shape.
Once this started to take shape I laid it on the upper hull to see how it looked.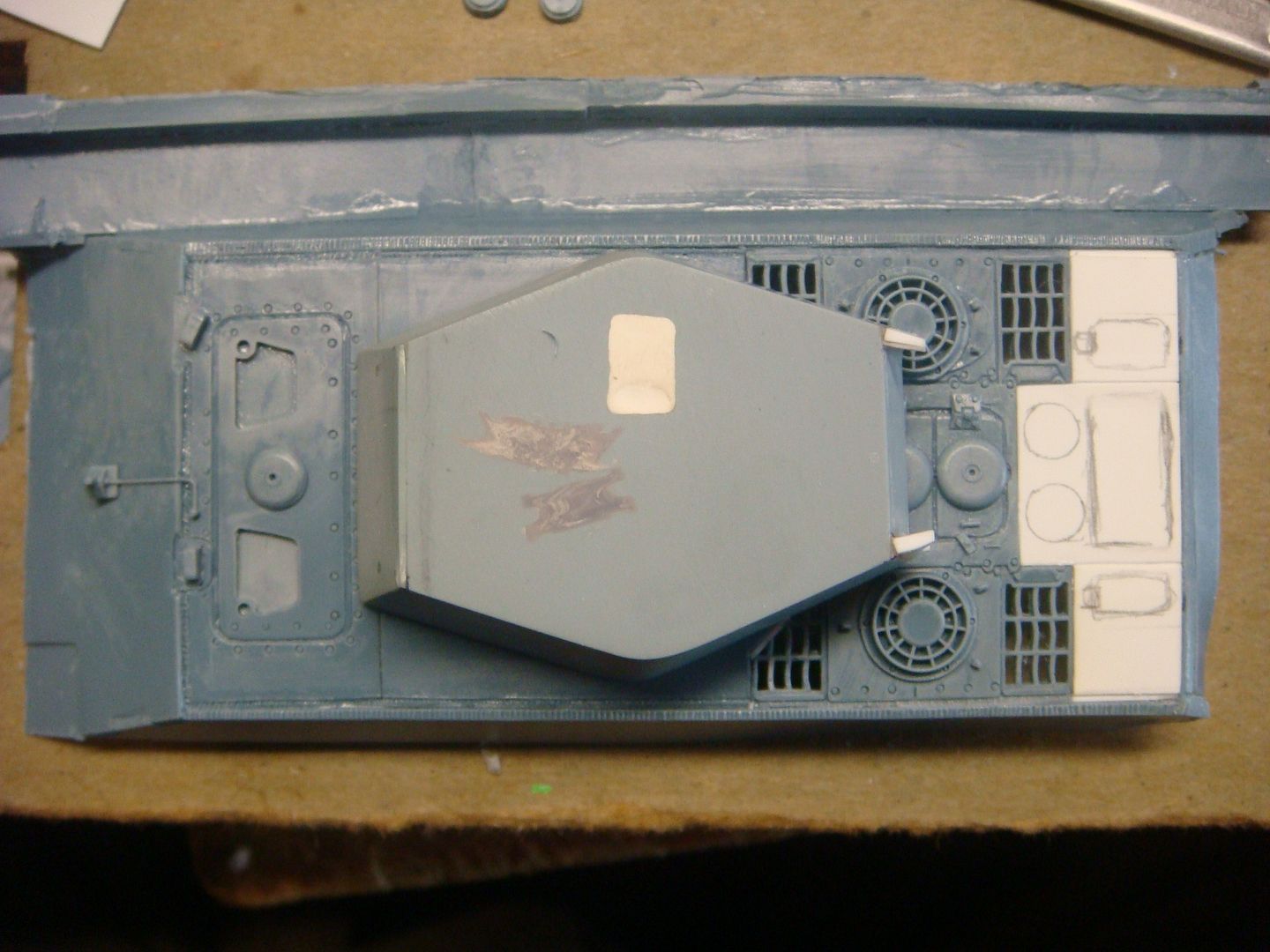 I then began adding the details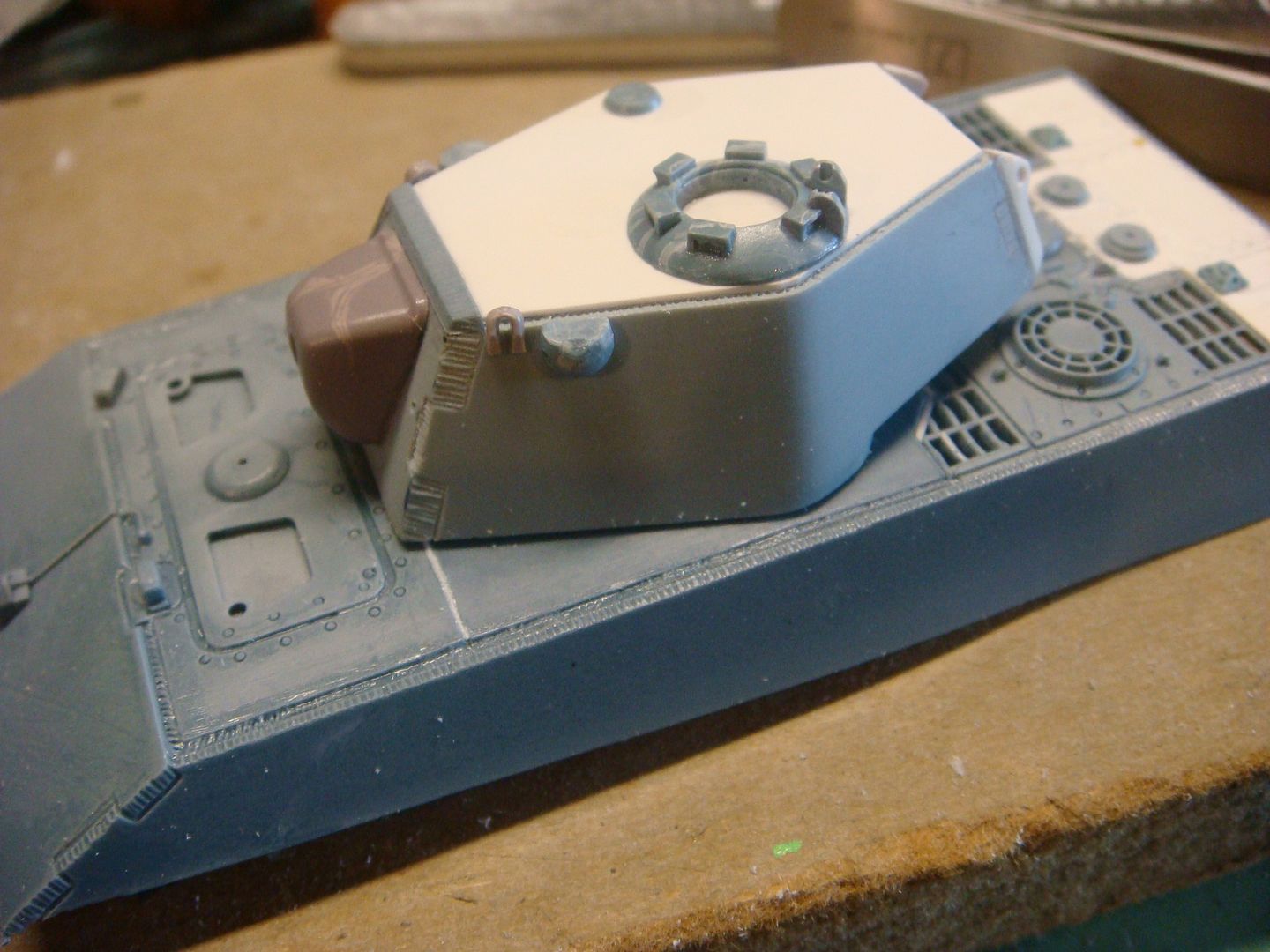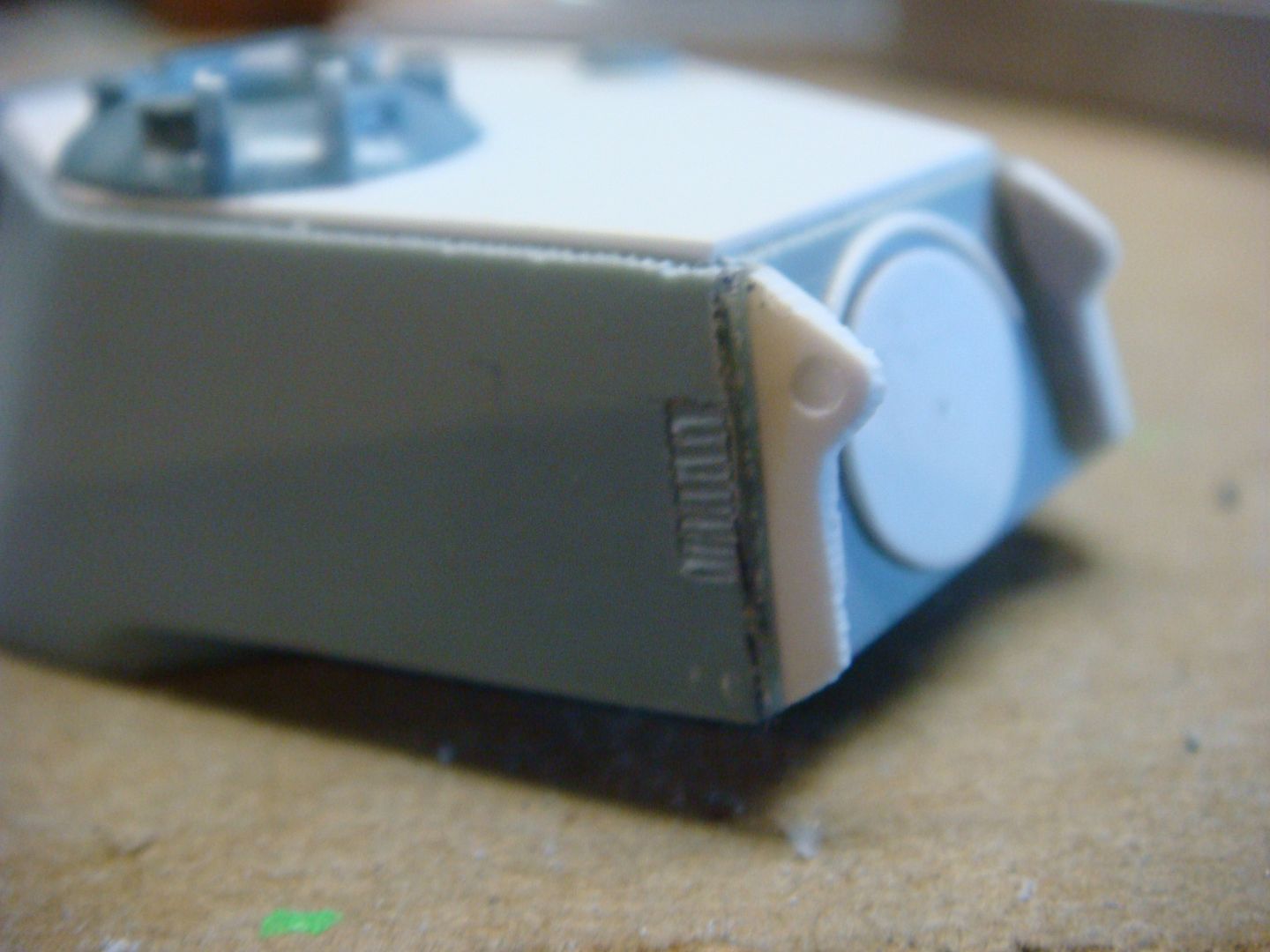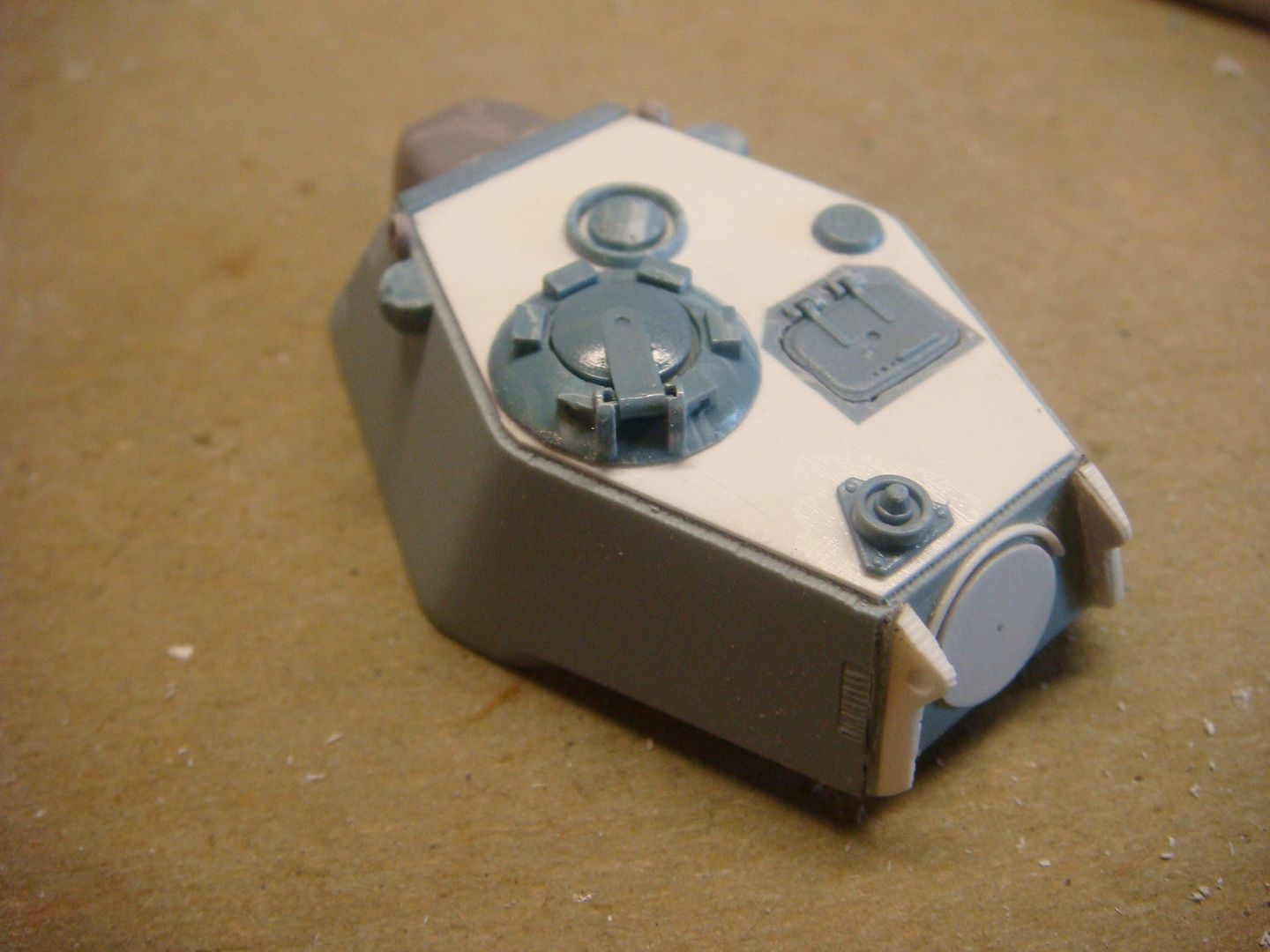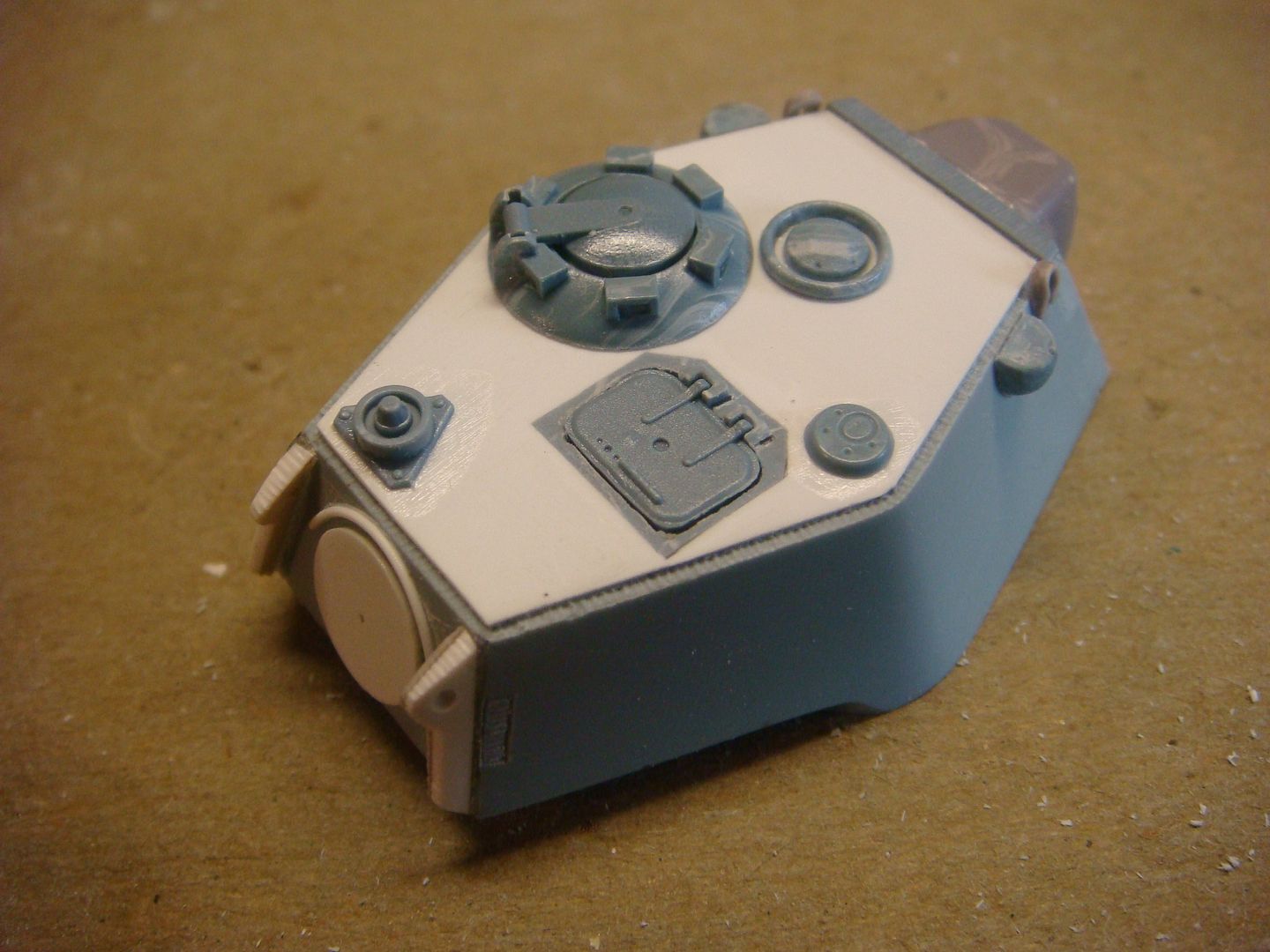 I then turned my attention to the choice of guns for it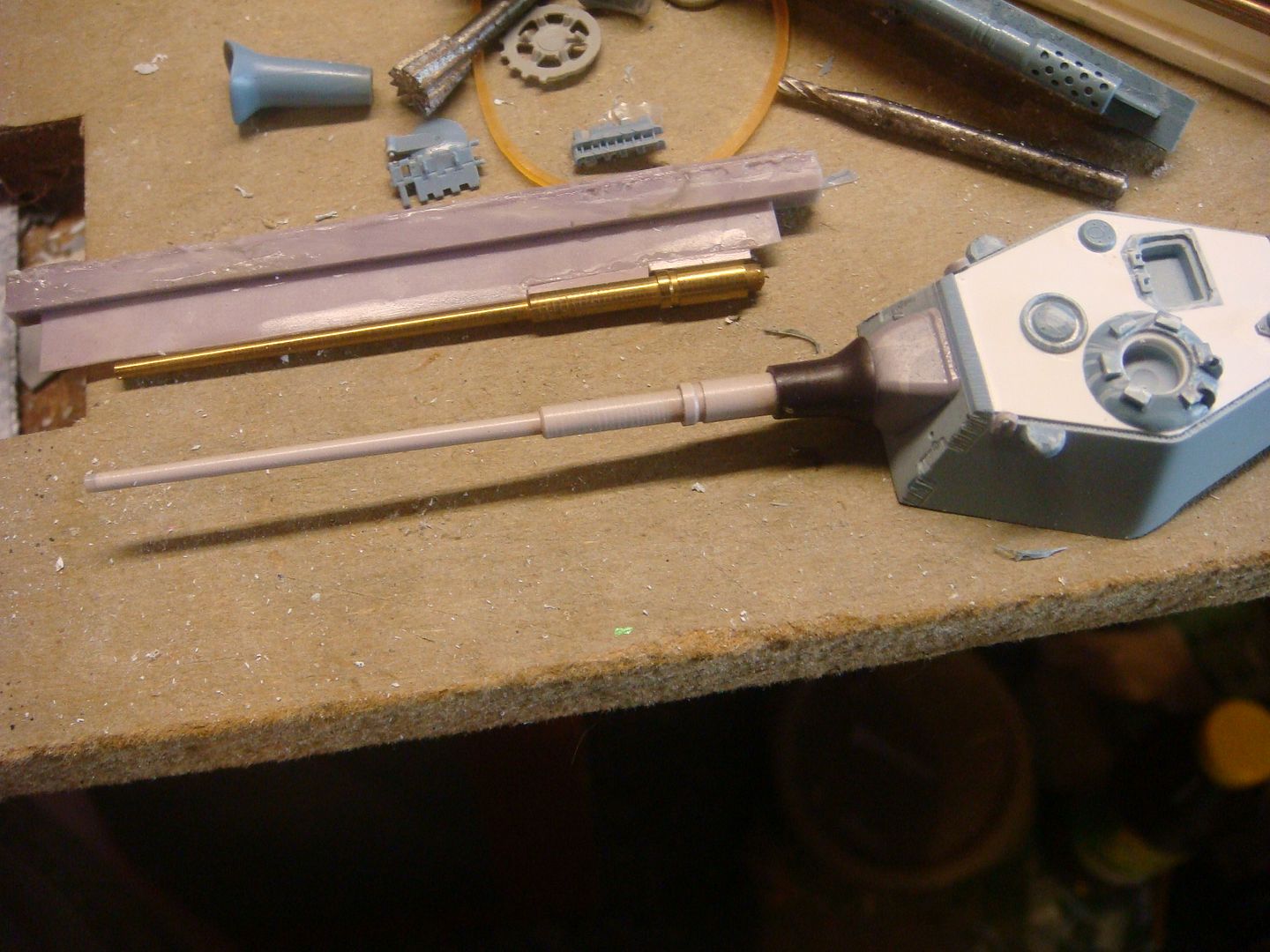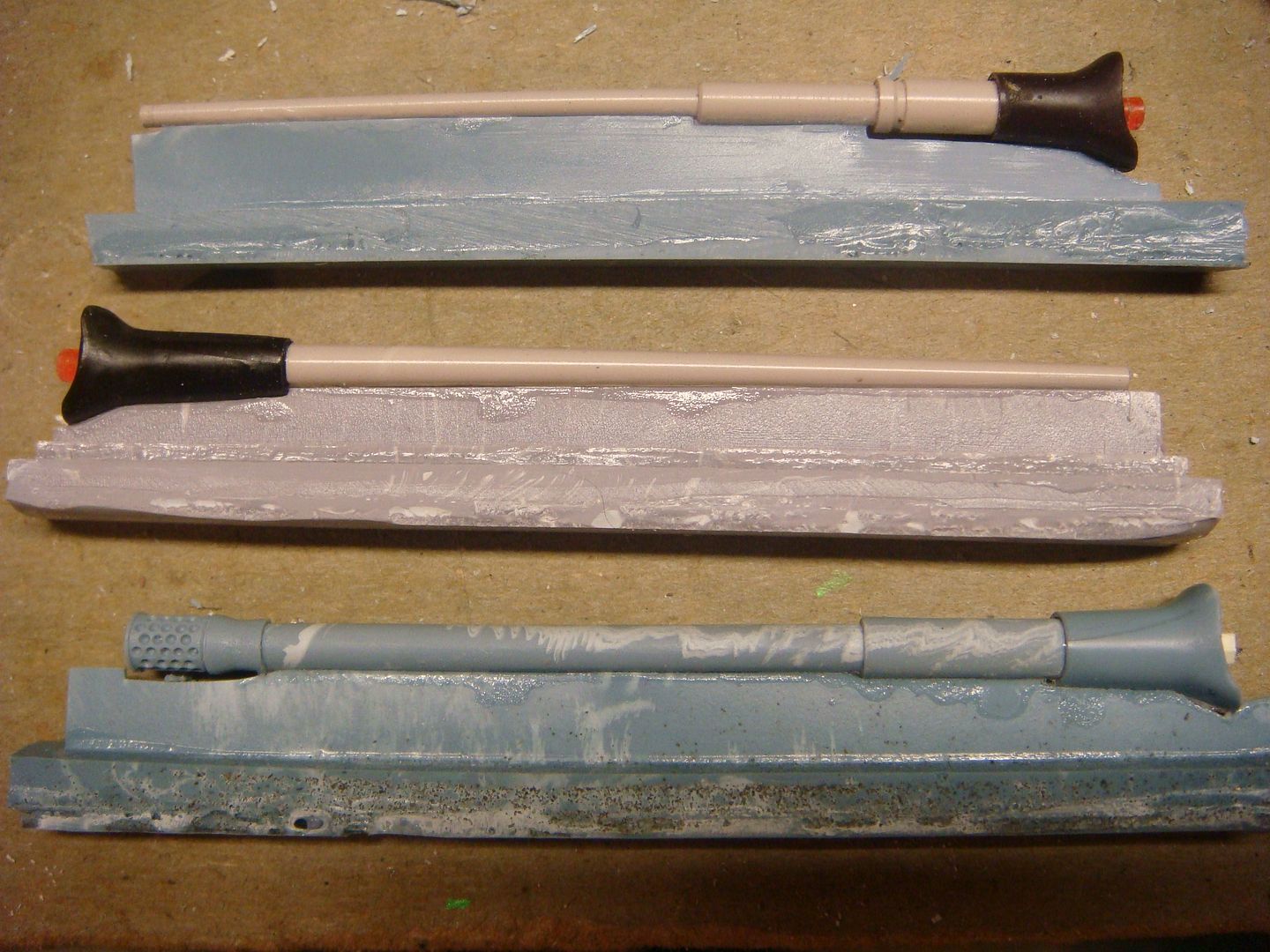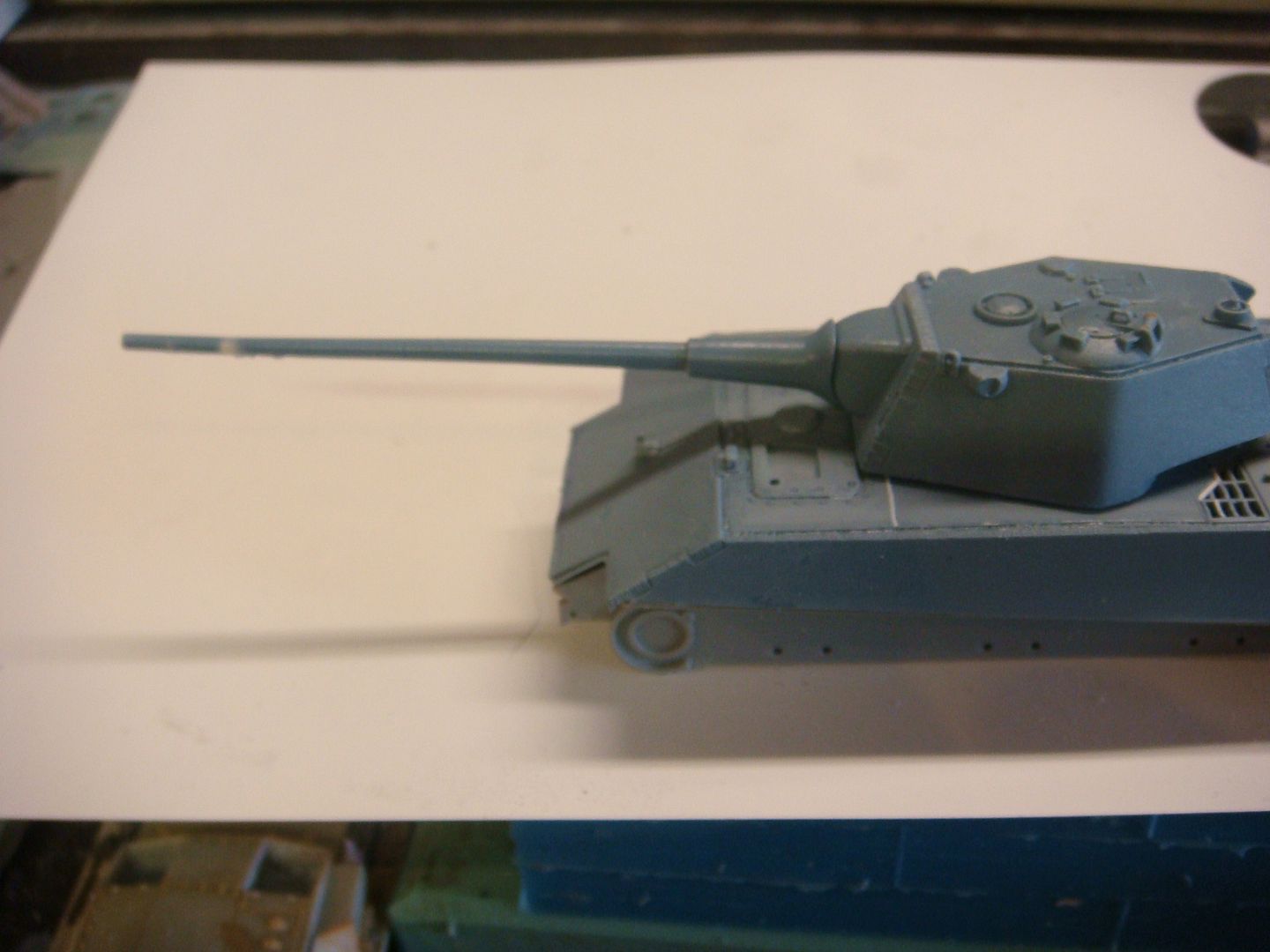 after this I decided to give the turret a coat of primer to bring out any flaws before molding.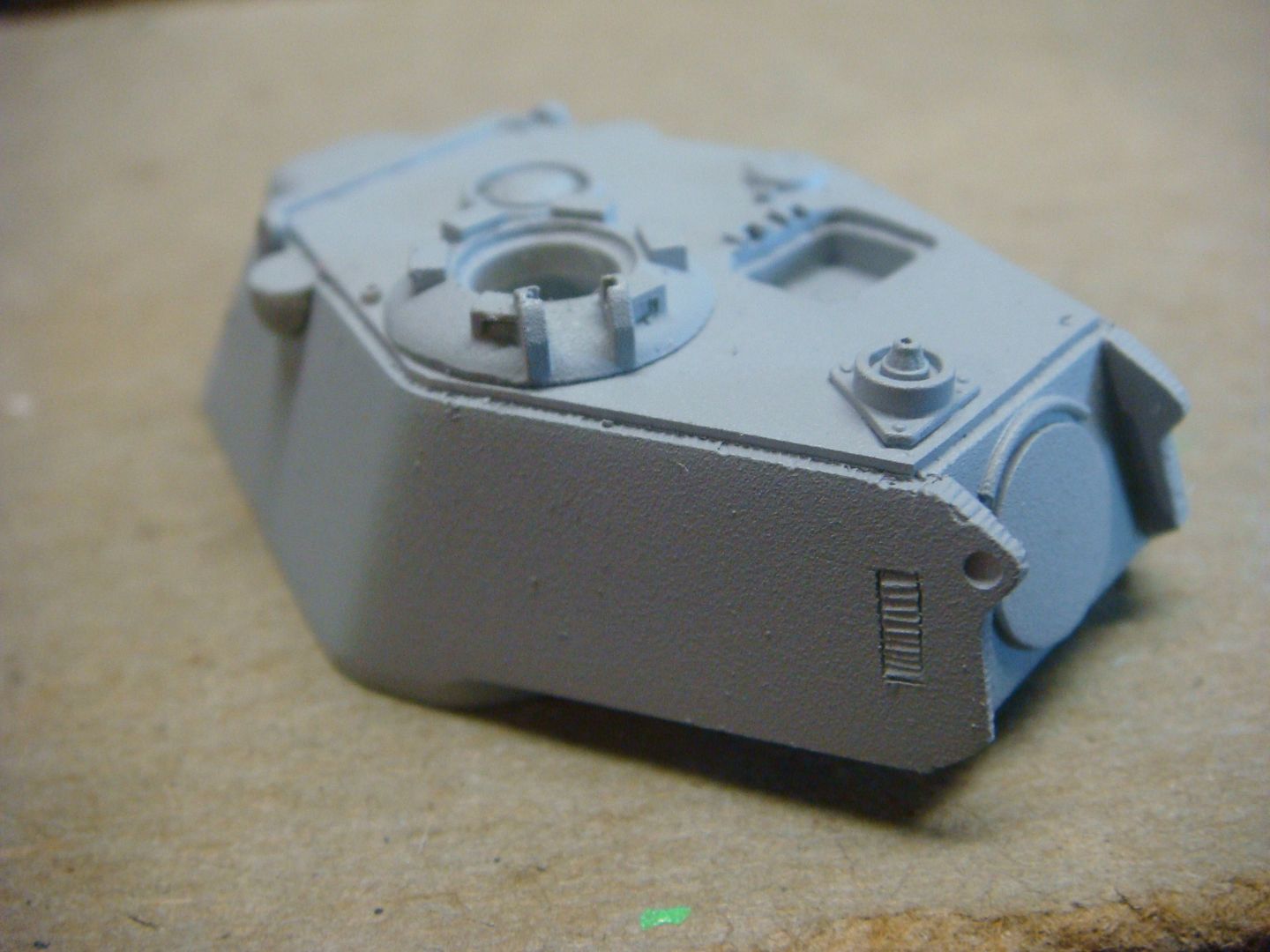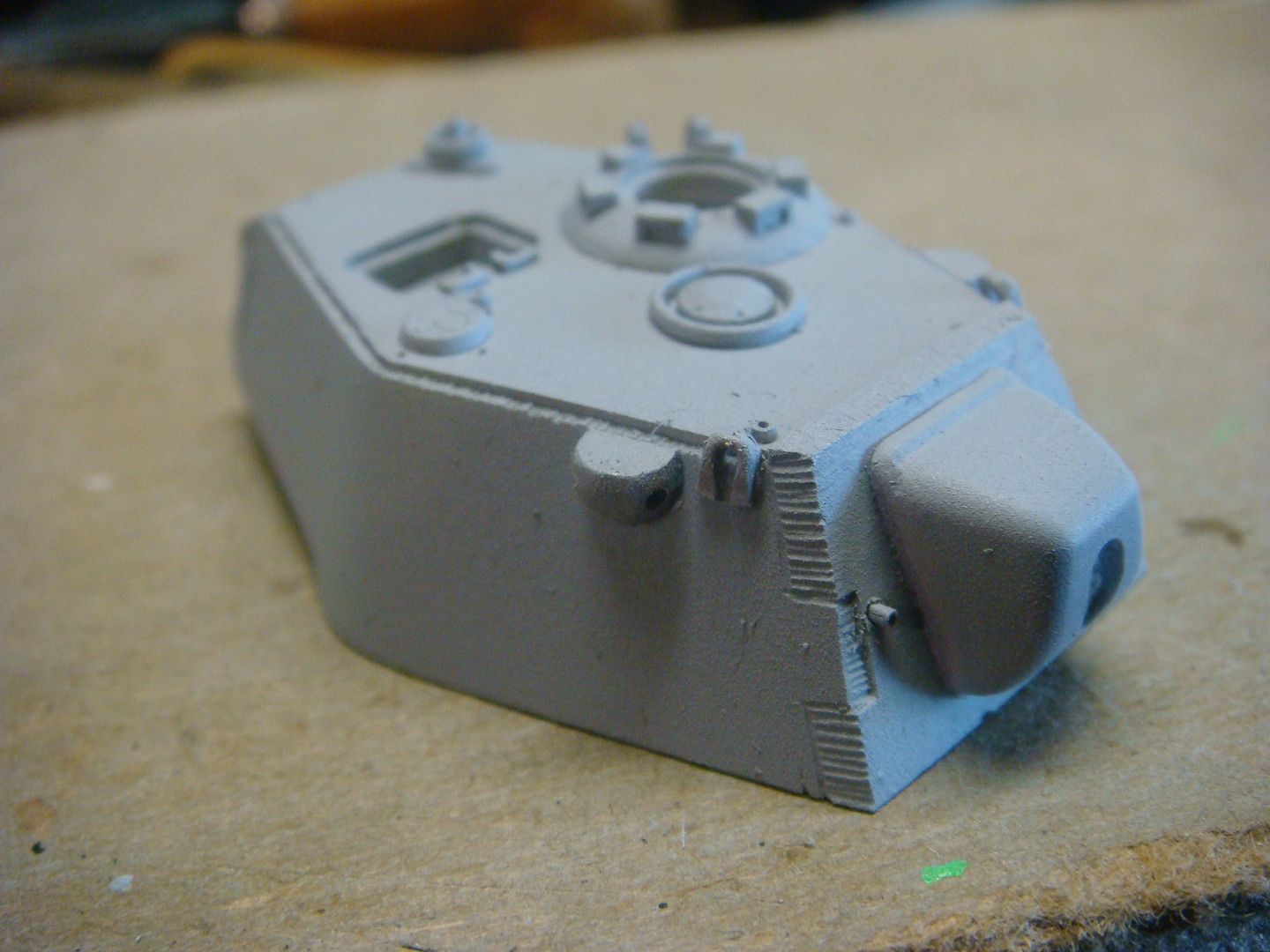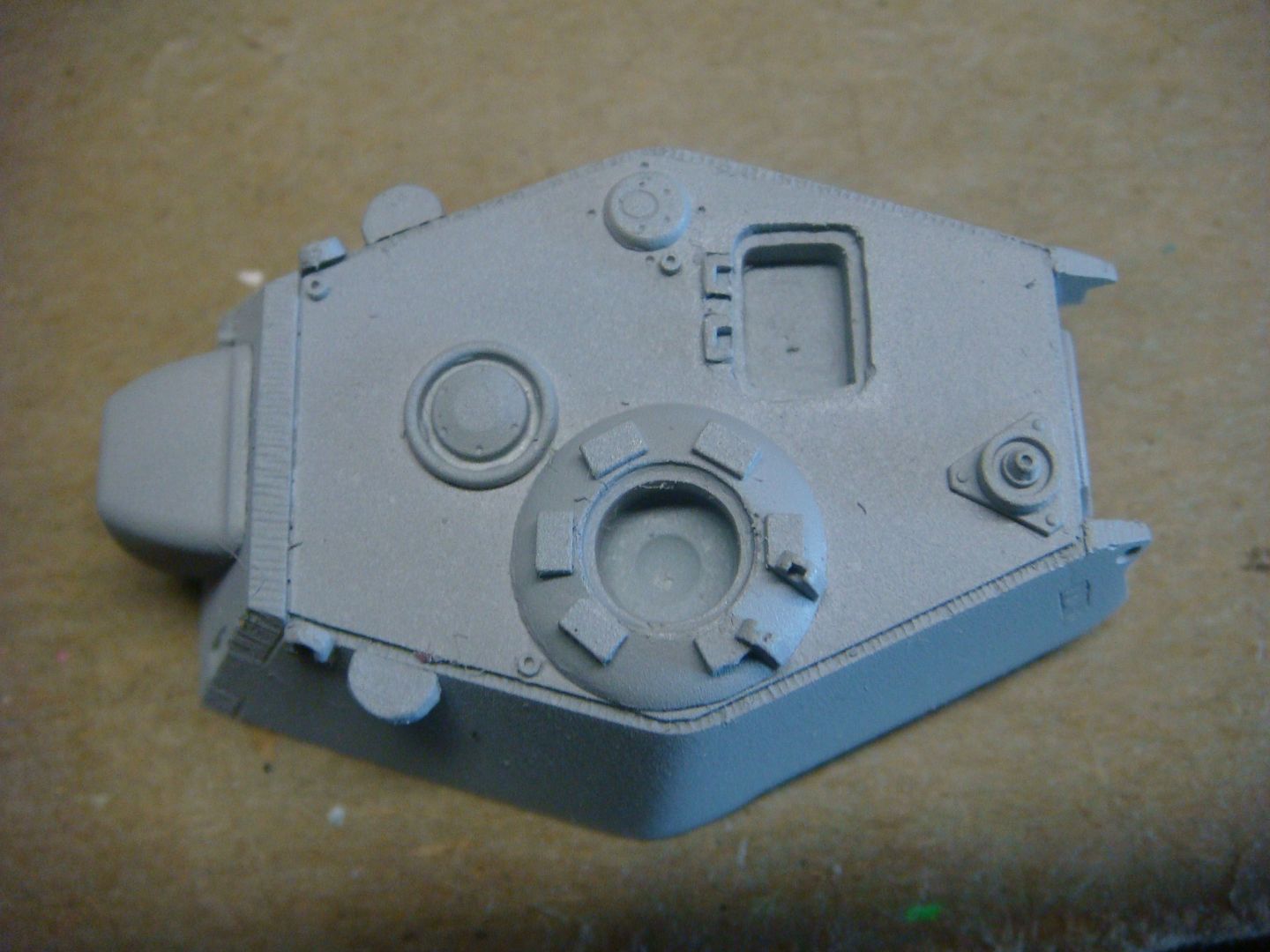 I decided that if I keep handling the "master part" of the turret, as I worked on the rest of the tank......
the chances grew each day that I could screw it up.
So I molded and cast the turret, this will stand up to the constant handling better than the master would.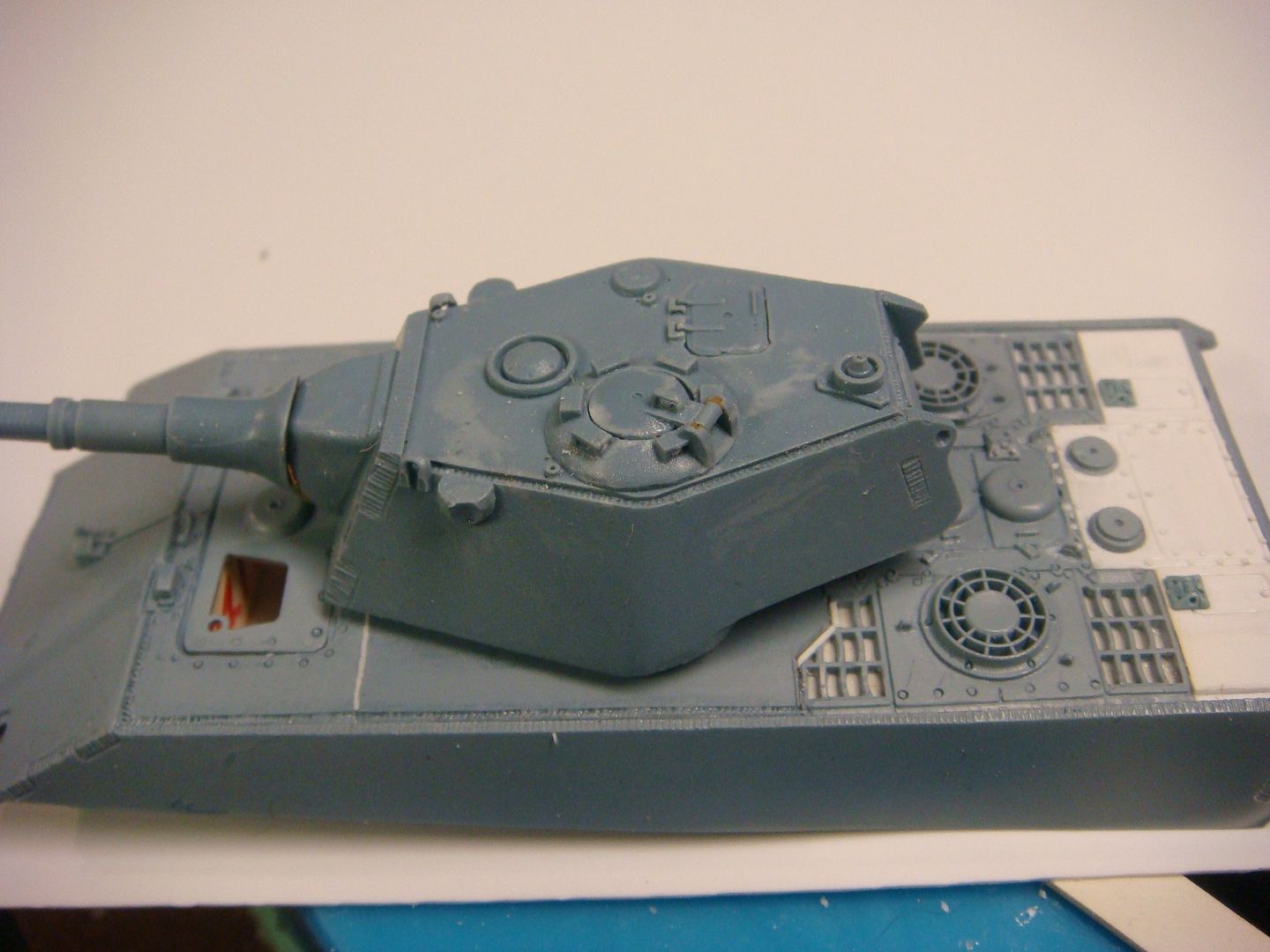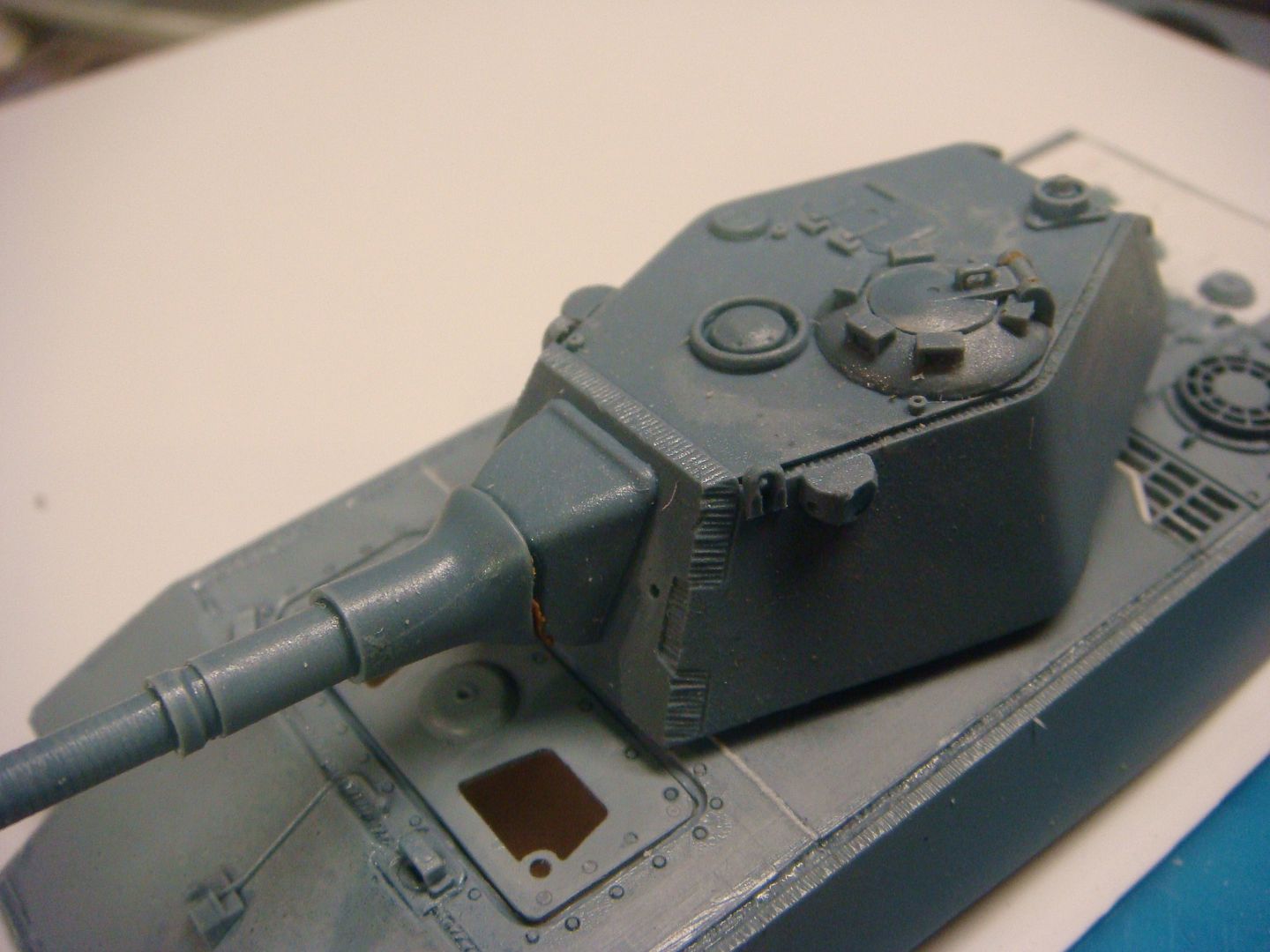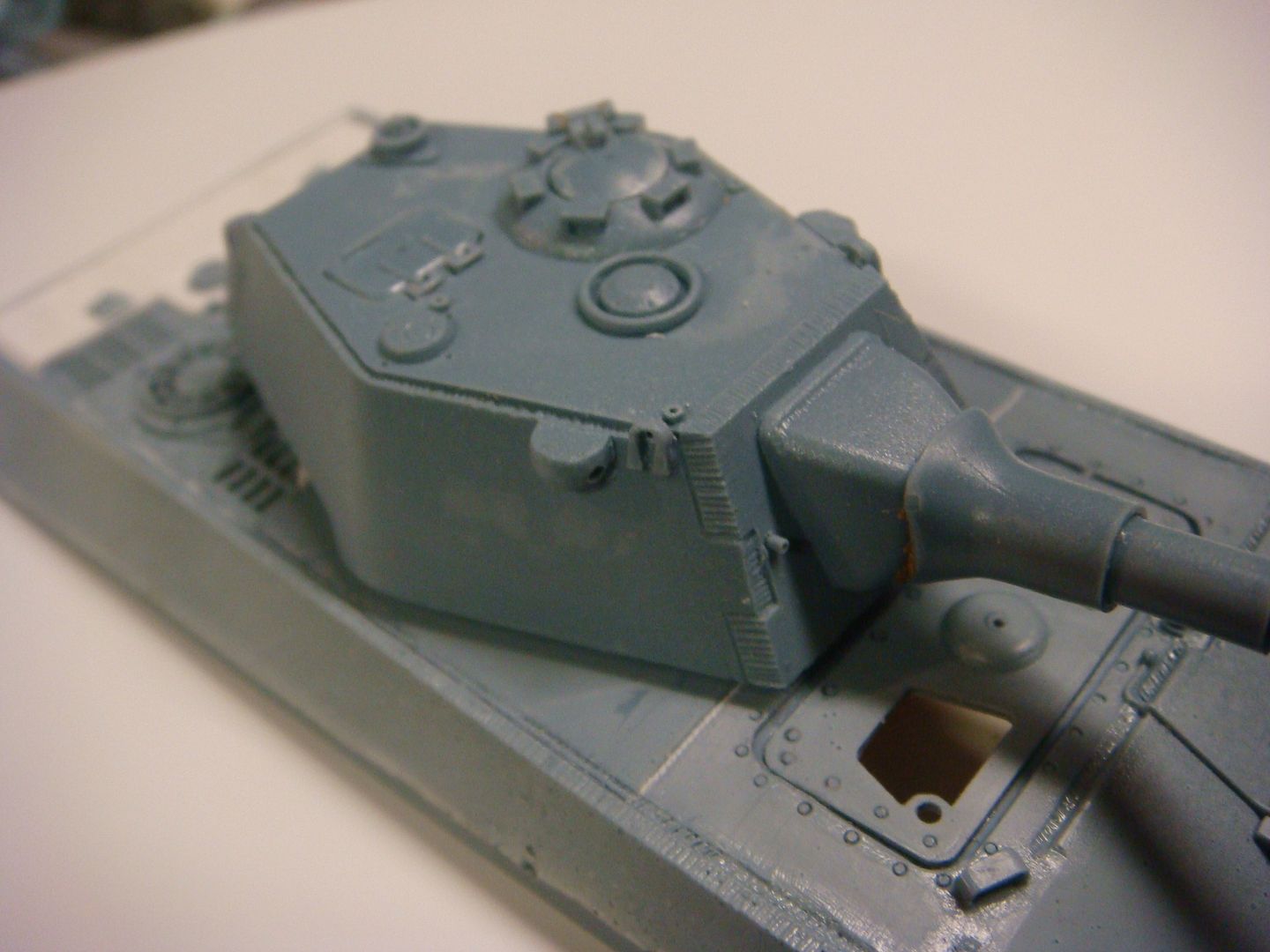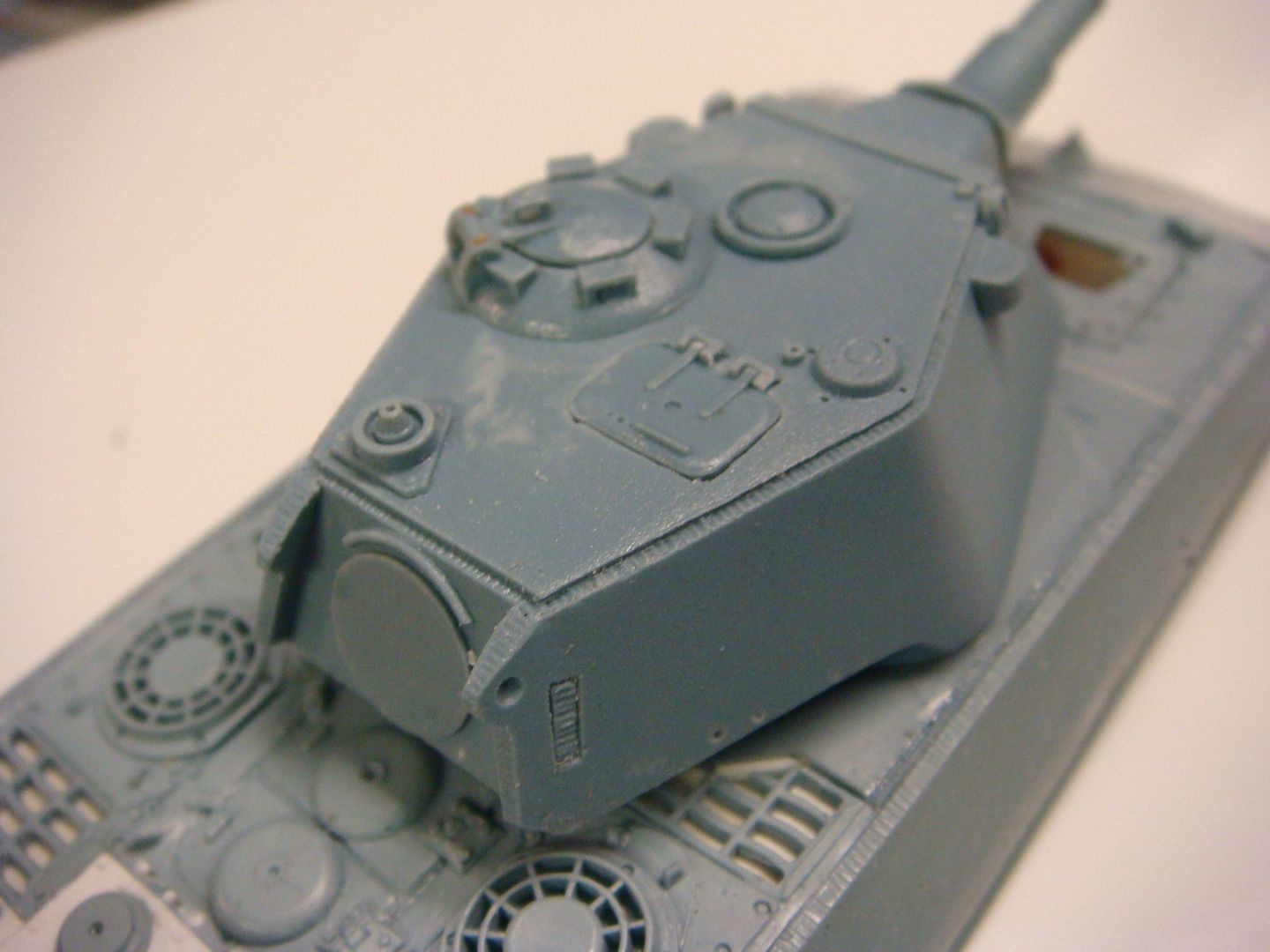 now... the upper hull is also quite a fragile thing as well.....
so I decided to mate it up to a lower hull and make it solid.
first I built a box around the spot where the Driver and Radio Operator go,
then I plated over the turret ring.
glued in the rear plate, and glued them all together.
once that dried I cut a hole in the bottom and poured in resin.
This makes the whole thing "solid" and it can then stand up to the constant handling.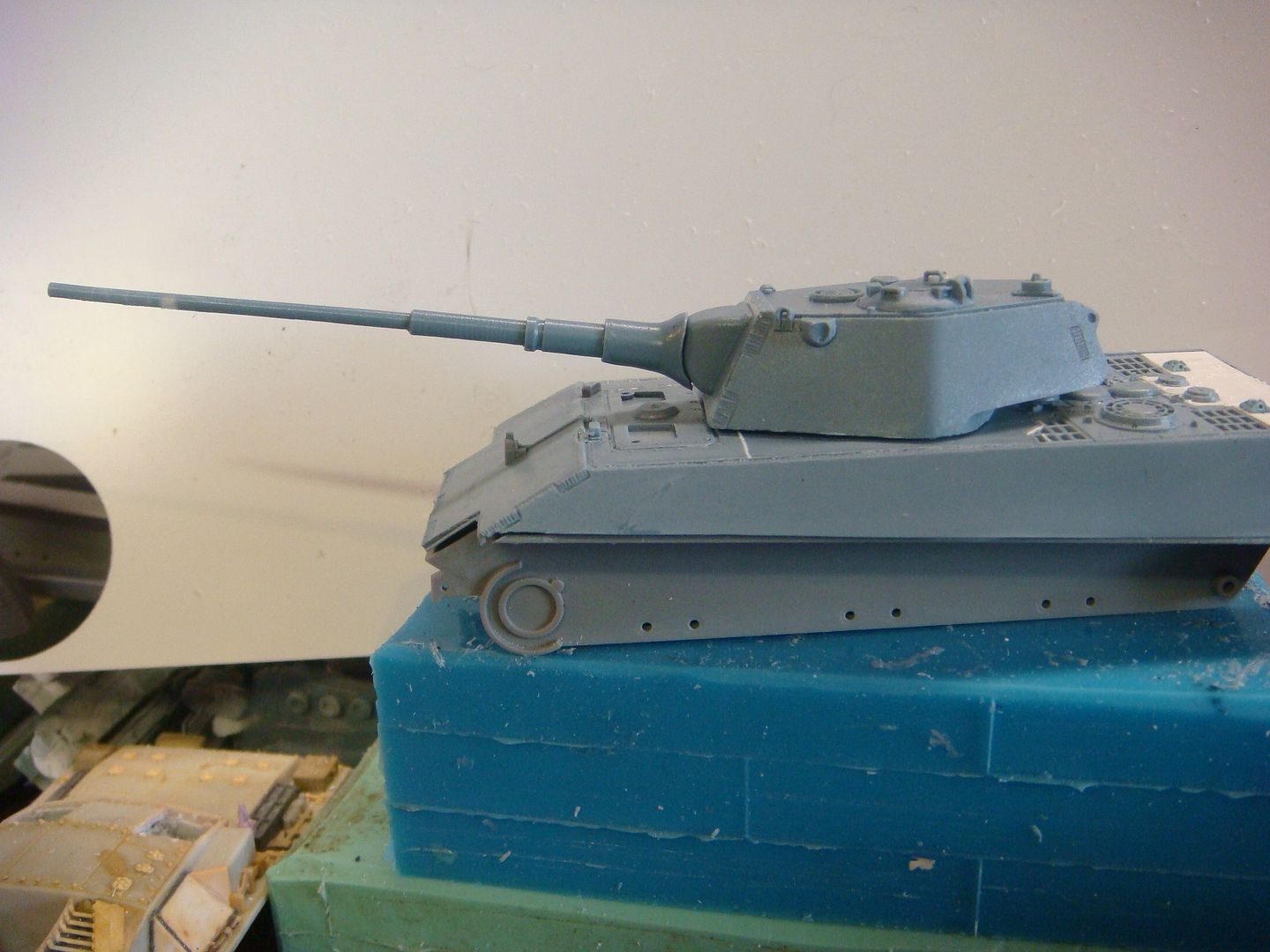 now the rear end needed some details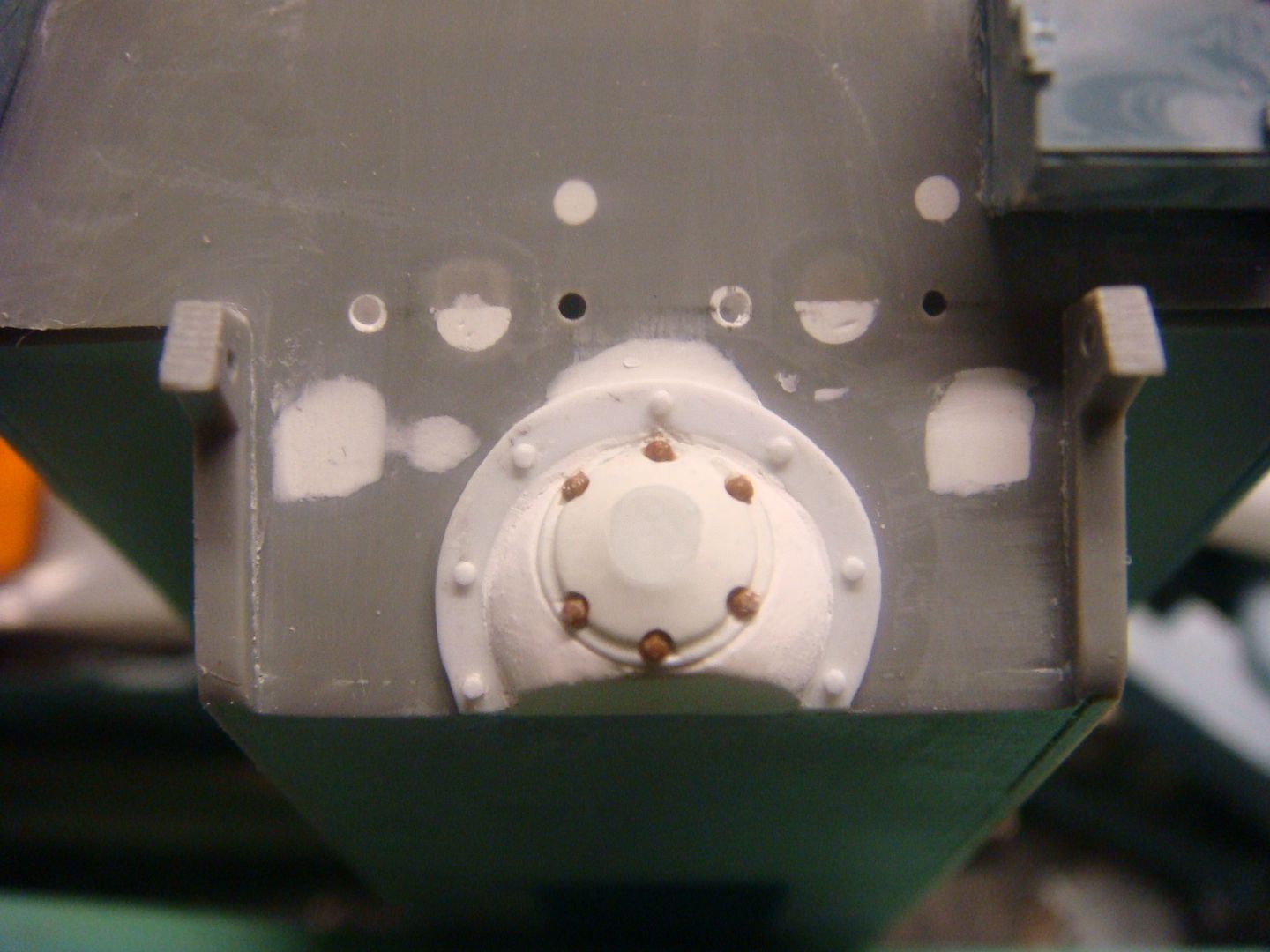 as well as the front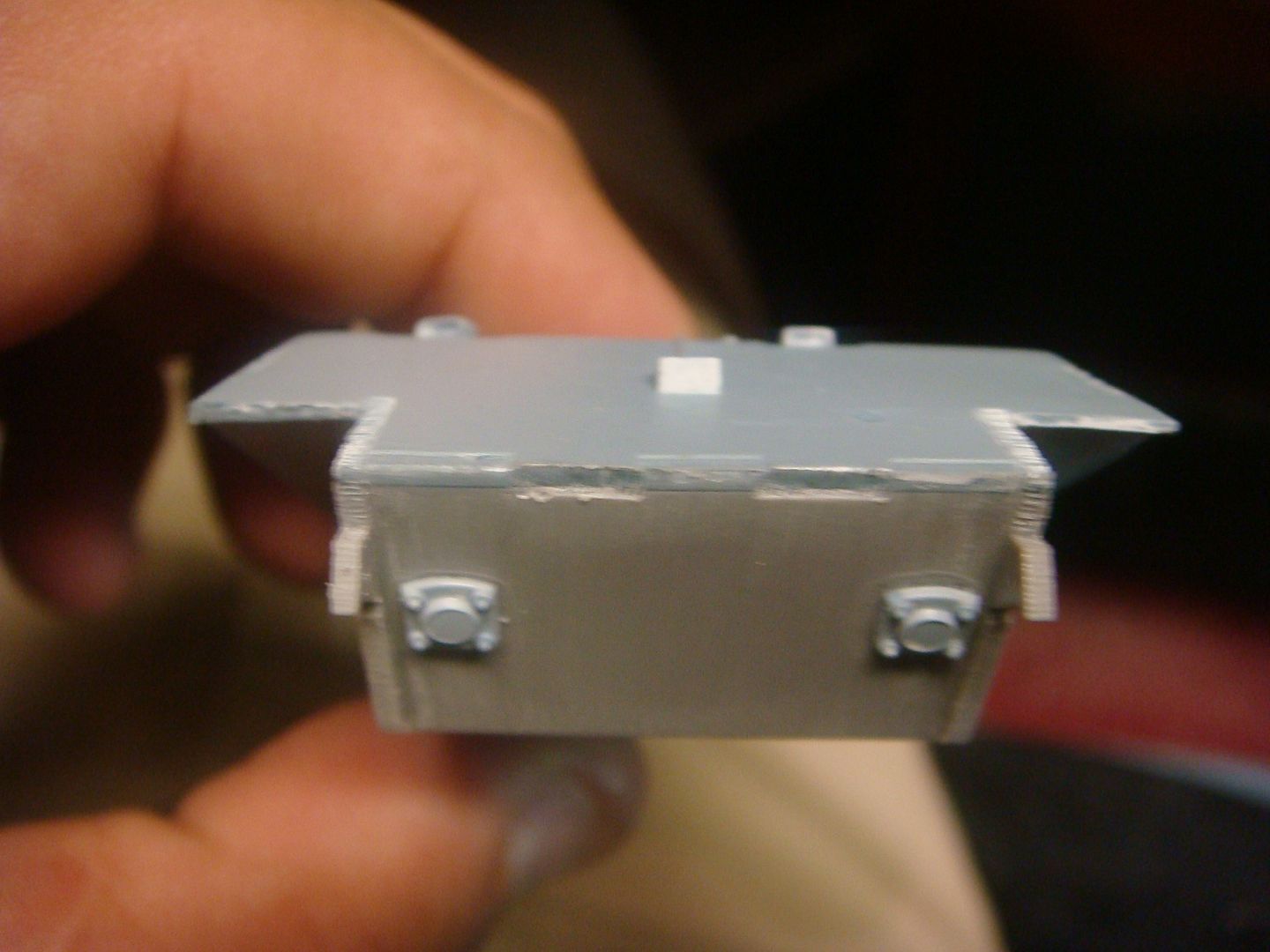 with this all done, I started on the tracks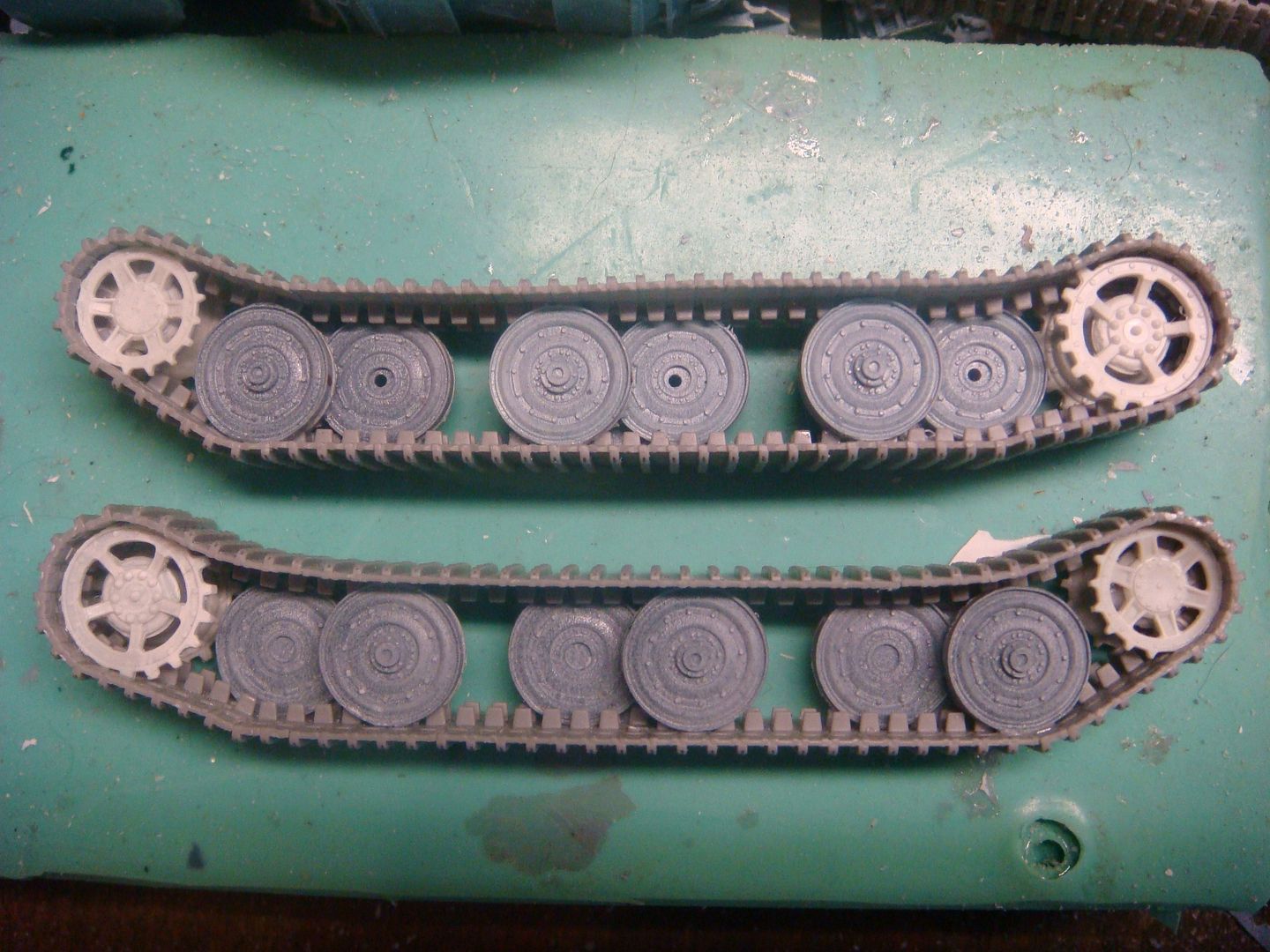 I am still working out many of the finer details
but here is where I am for now.