For those of you that know me......
I am a producer of Small Scale Armor......
Cpl Overby's Motor Pool
Well on the 23rd of July a customer sent me an email order asking for an E50......
well that's what my brain saw..... E50
So I accepted the order and got started on it.......
I reopened the email to write down his address........
and then I saw it...... he didn't want an E50.......
(this model)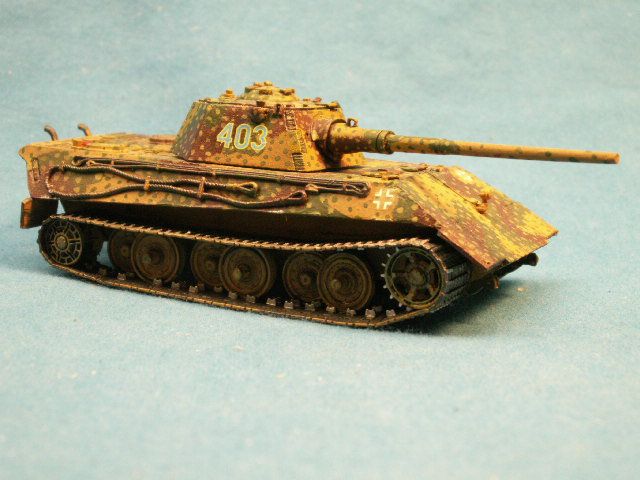 He wants a Jagdpanzer E50
Well I already took his money, and spent it so now I am stuck.......
But I am not letting it stop me.
So I am creating the Panzer Zerstorer E50
Here is the start
and here is where I am right now.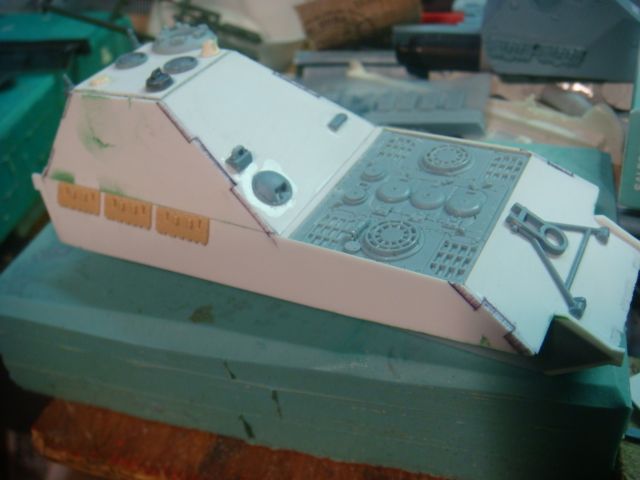 Here is the gun so far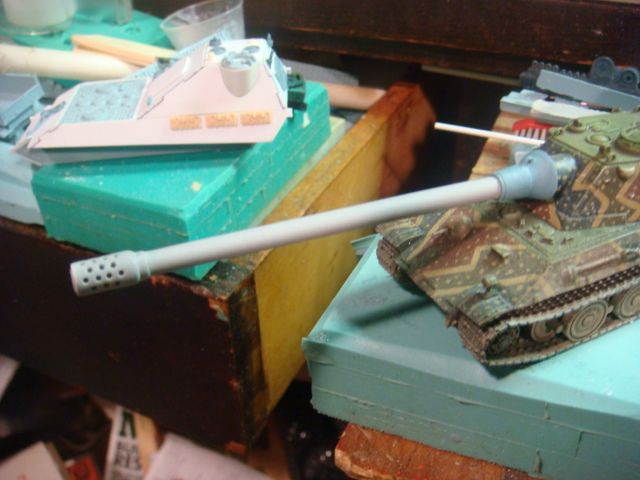 so here I am....... because of my own shortsightedness.......
Custom making a model for a customer.
It's at 9pm of the 26th .... so I am calling it a night.....
but here I am at closing.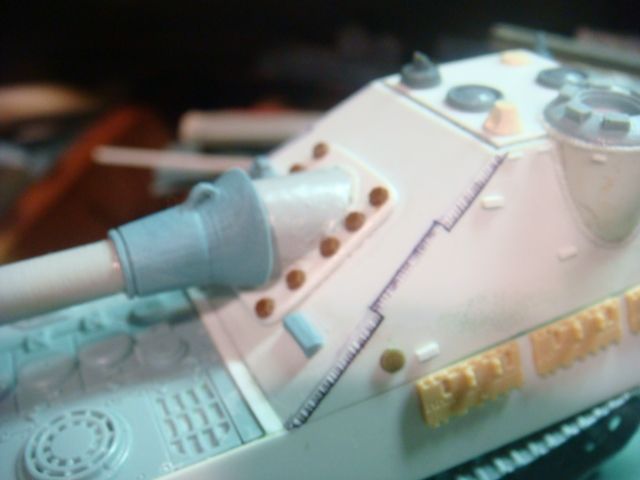 Well here we are........as of Aug 2nd
this is the First one from the molds.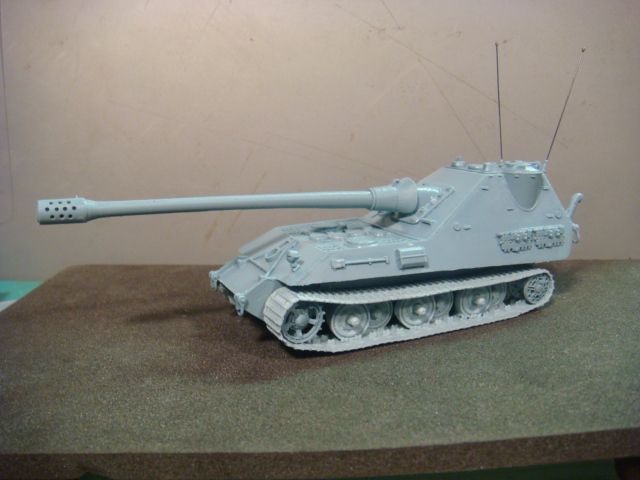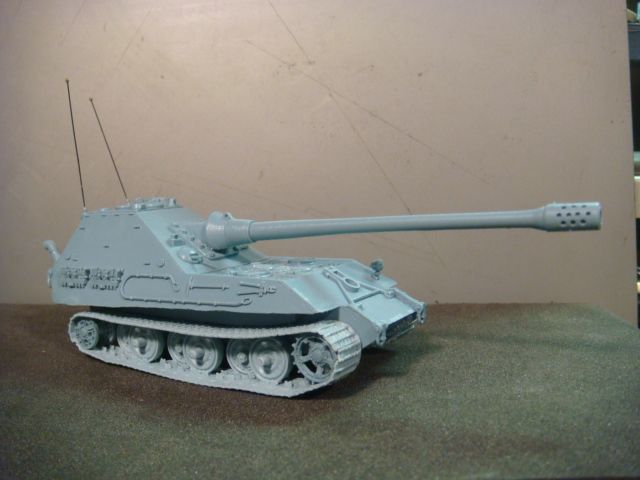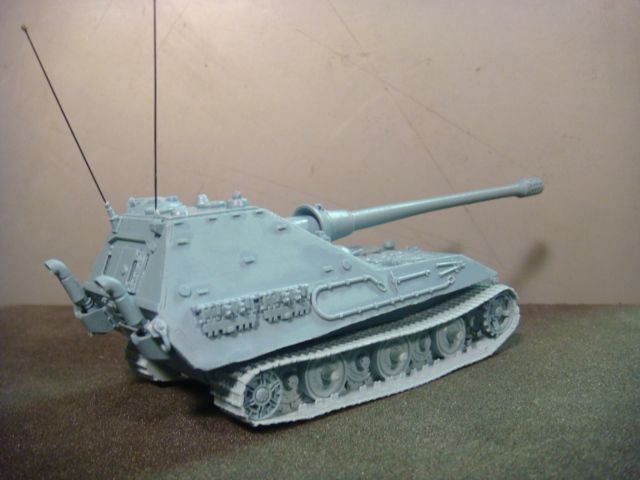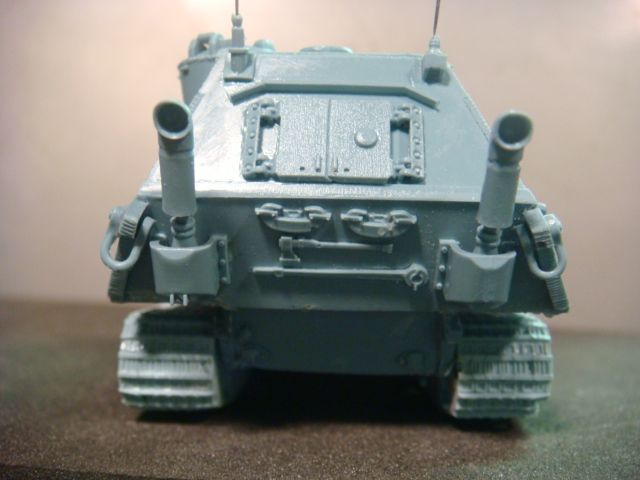 As soon as I decide how I want to paint it......
I'll post again.
Right now I am casting the one for that customer of mine.
As of Aug 3rd I have it Painted
Thank You All for the support!
Here it is painted.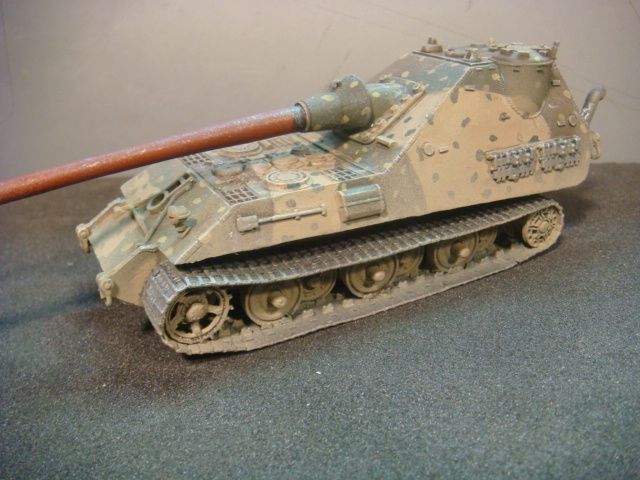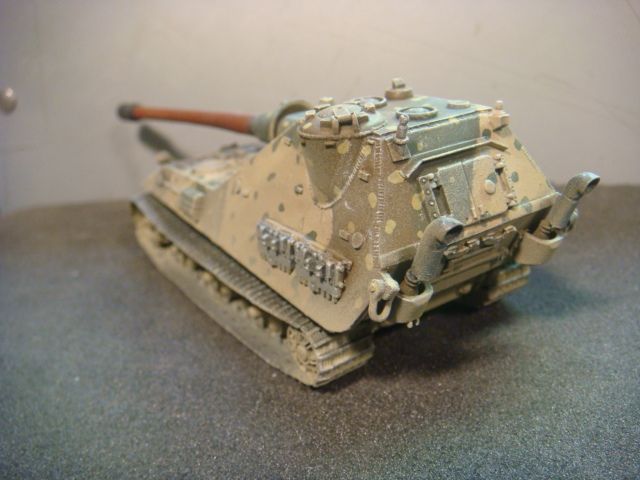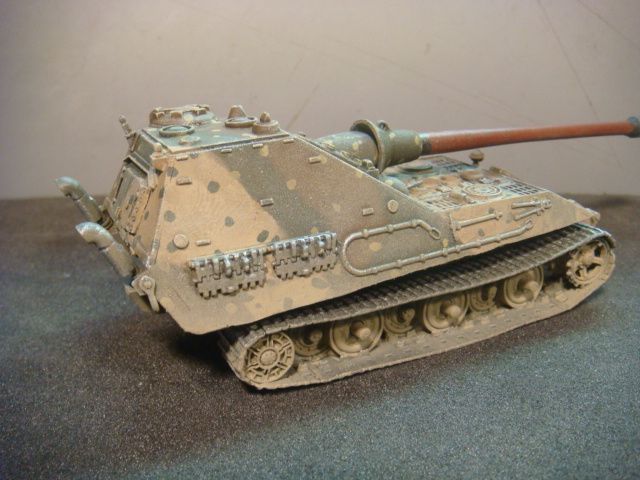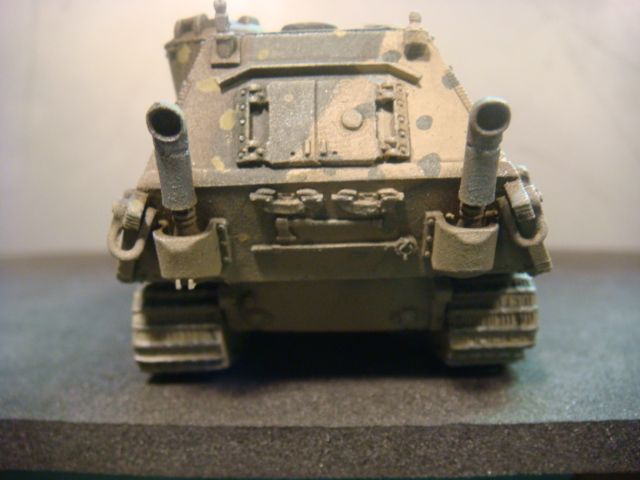 I have decided that I no longer like the tracks,
they are from an old mold and it's "about time" I made a new master.
So Thats what I did today......
They are in the rubber now,
and when that are done,
I will post a new set of pic's for you all to compare.
(There is a "very" slight droop in the gun......
and for some reason the camera causes it to multiply.
I would heat it to straighten it out....... put it's already painted.)
Here we are on 5 August
Well.....I found the tracks to be disappointing......
and thus had decided to make new masters and molds for them.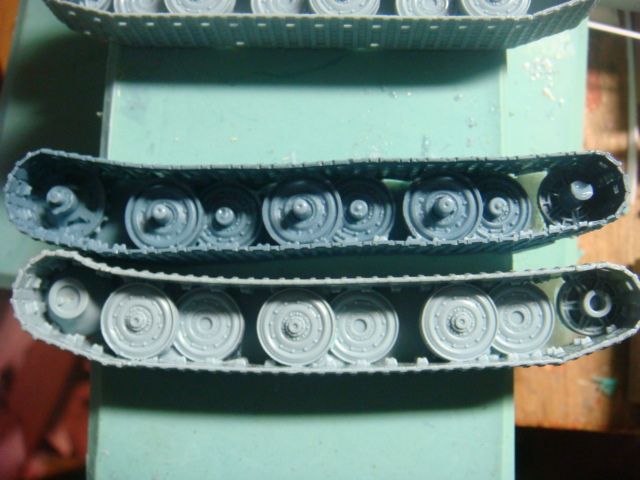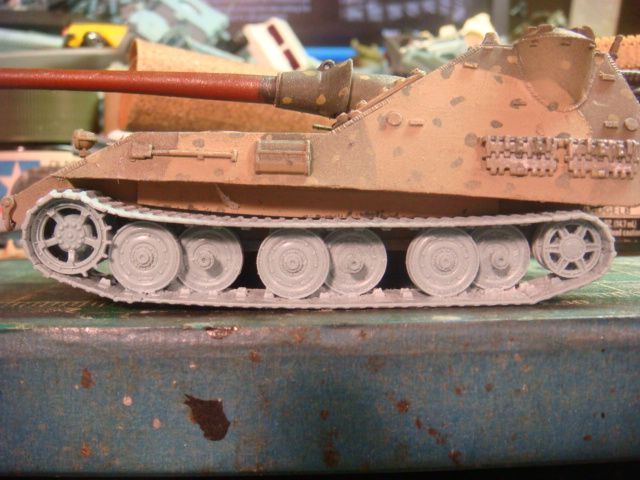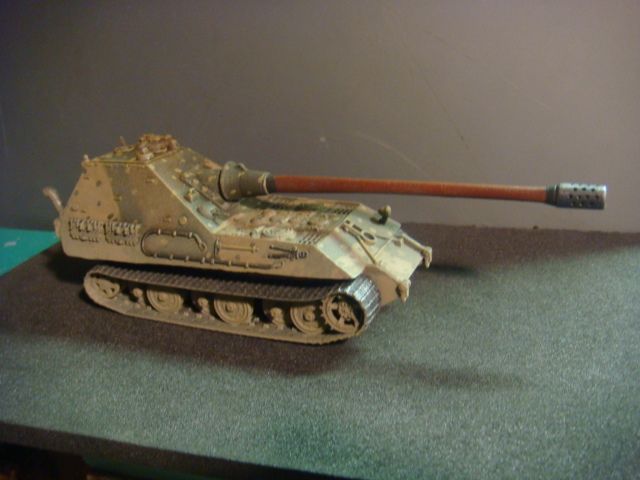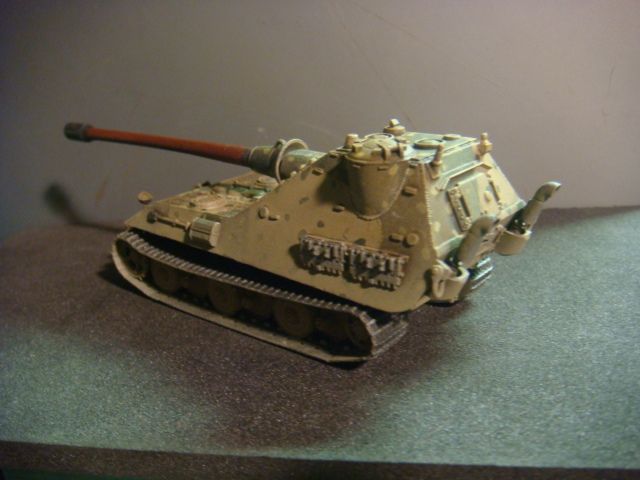 Please tell me what you think.