Hi All,
I took some pictures of this ACW '28mm' scale ACW ironclad for another forum so I thought I'd post them here too.
I bought it ages ago completed with crew. There were three or four others at the shop that day but my budget was tight. One day I must straighten the funnels by drilling holes in the top deck for them to sit squarely in and build extensions for them into the cabin, also I must add a steering platform...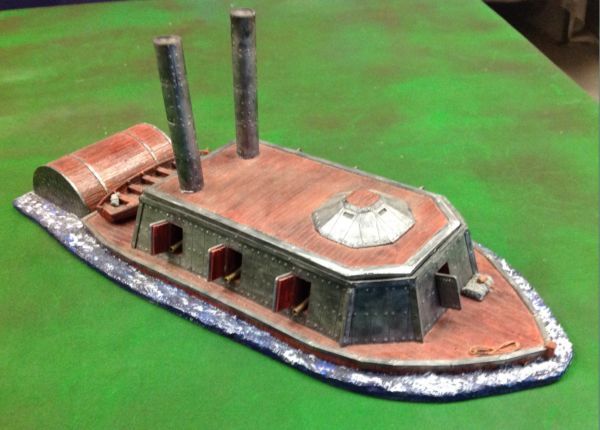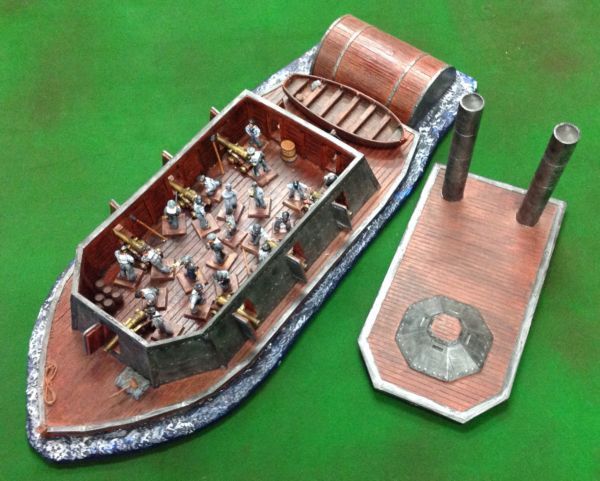 Someday it'll feature in one of my ACW skirmish games!
Cheers!