Hi All,
I've completed the AAR for this years Christmas VSF game.
The scenario features a daring British force sallying forth in an attempt to break the 55 day siege of the Port of Big Tinkle. Crucially the relief force were bringing presents for the starving children as the Ports sole local toy shop had been destroyed leaving them bereft of gifts
...
The action was fierce and fast and resulted in good news for the children of the port of Big Tinkle as the relief force made it through!
Some 'period' photographs of the action...
Presents loaded up and on the way to the children of Big Tinkle in on Sea...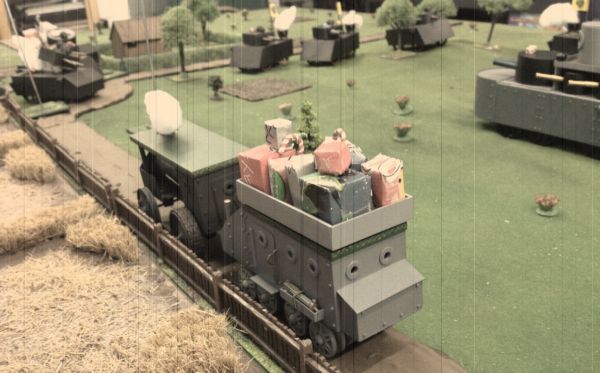 Captain Darling in his Sopwith Steam Blimp targets Prussian Armoured Steam Wagons!
The Prussian Armoured Steam Wagons are in disarray..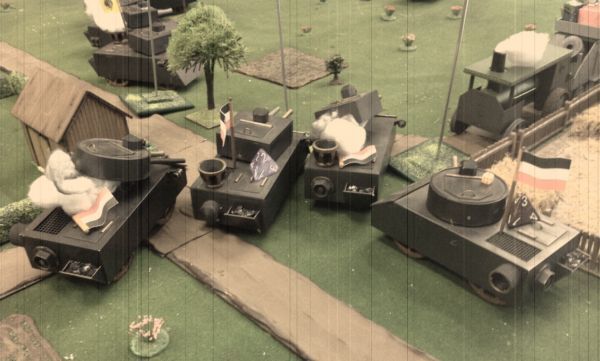 The Armoured Steam Traction Engine and Battle Wagon Mk I Combination makes a dash while the HMLS Clueless keeps the enemy occupied!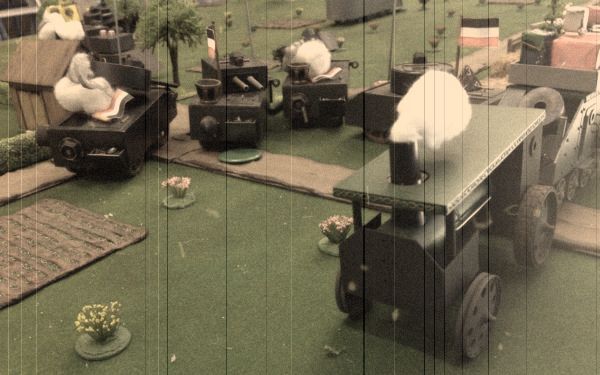 The swirling action...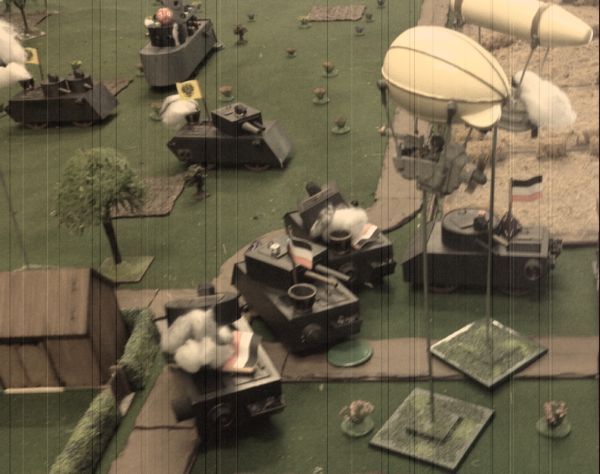 The full history and AAR with more pictures are on the blog...
http://captaindarlingsminiaturesemporiu ... r-vsf.html
Cheers or should I say a belated Merry Christmas!