Anyone remember the two generic Landship hulls I built earlier this year…at the time I collected all the parts for the four interchangeable super structures then got side tracked. Well now I'm back into this project thanks to the recent Denmark Crossing scenario and game. I want to complete all these super structures for a 'Landship Jutland' in 2017!
Here's the HMLS Swiftsure: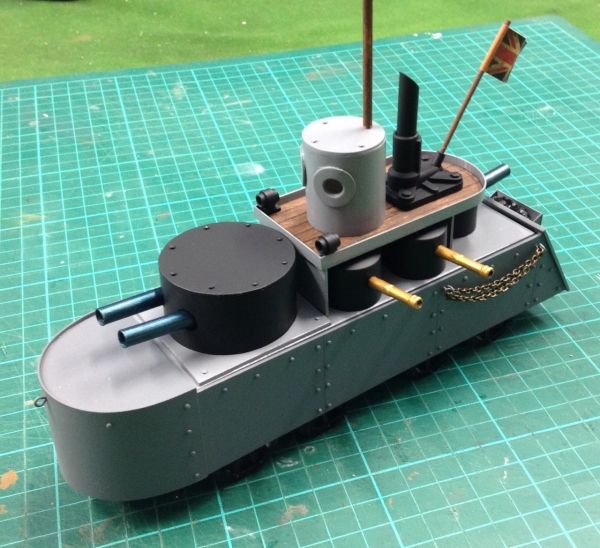 Details of the superstructure build and more pictures are here:
http://captaindarlingsminiaturesemporiu ... vWDZ5jWqJq
Cheers!