I completed my Pulp Armoured Jalopy and its gonna be a dual purpose vehicle, well I thought to myself hey this is something the Evil Genius Doktor Von Hades could have created in Victorian times so here we go...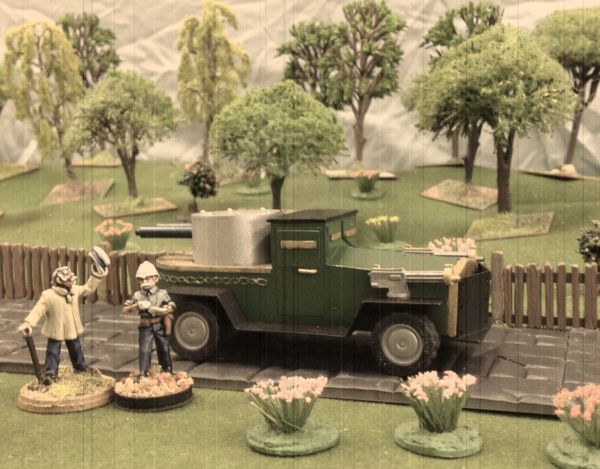 The blurb and specifications are all on my blog I hope you take the time to check it out!
http://captaindarlingsminiaturesemporiu ... rfkvsWk6Pv
Cheers!