Hi All!
Just completed the writing up AAR for my latset FUBAR VSF game that we played over last weekend.
A clash of British and Russian armoured forces attempting to control a vital bridge on the River Wee, Essex.
A period photograph showing the valiant Britishers of the Little Tinkle Volunteer Rifles facing the Russian Hordes at the fence line...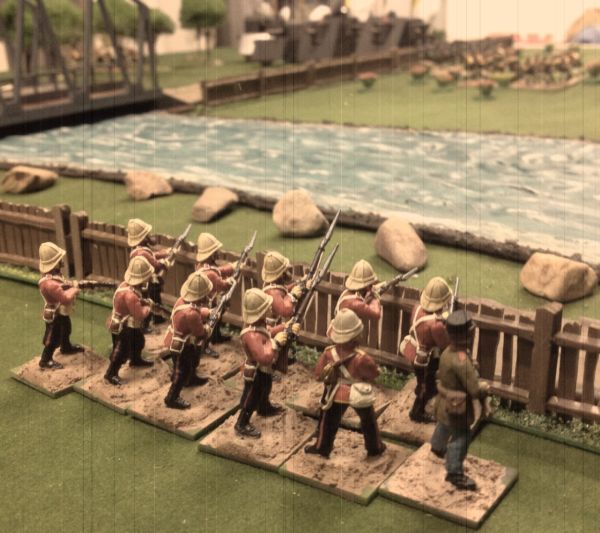 A British Mk IV Armoured Steam Wagon in action against the Russian infantry of the 36th Kiev Grenadier Rgt on the opposite side of the Wee!
It turned out to be a bad day to be British!
The full AAR is on my blog...
http://captaindarlingsminiaturesemporiu ... r-wee.html
Cheers!