Hi All,
I've used Ironclad Miniatures VSF Evil Henchmen to create a couple of 'Spies' for use in my FUBAR VSF games in scenarios where subbtle skills are required i.e. kidnap the general, blow up the prototype landship, save the damsel in distress...
These figures are more great sculpts from Ironclad looking cool and really crisply cast, my painting doesn't do them full justice and there are several more in this Evil Henchman range including my favourite one which is casting a Looney Tunes looking bomb!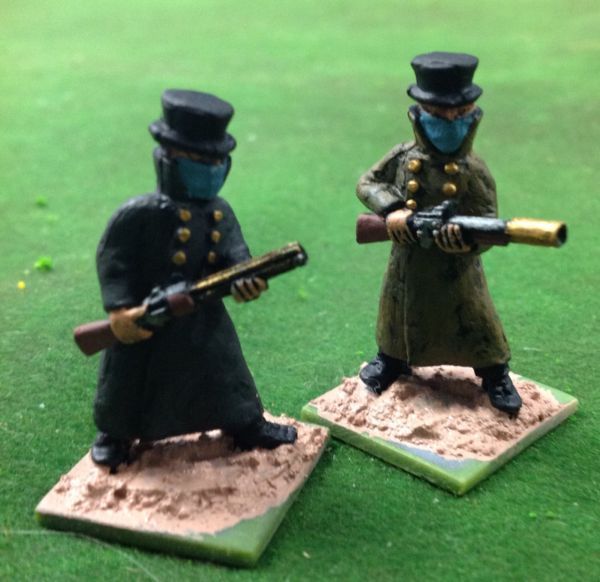 Full details of these VSF spies in my 'Alternate Victorian Era' are on my blog with more pictures, including a 'can you see the spies in this picture test'...
http://captaindarlingsminiaturesemporiu ... s-spy.html
Cheers!