Hi All!
Well it's finally ready for action the VSF APC better known by the British Imperial High Command as the Armoured Steam Traction Engine and Battle Wagon Mk I Combination. These two vehicles came about as I painted up some VSF Engineers and as often occurs one thing led to another and everything spiralled out of control and the next minute I'm building a tractor and its accompanying trailer! Anyway here it is the VSF APC I hope you like it!
More pictures and period blurb are on the blog...
http://captaindarlingsminiaturesemporium.blogspot.com.au/2016/03/156-apc-victorian-science-fiction-style.html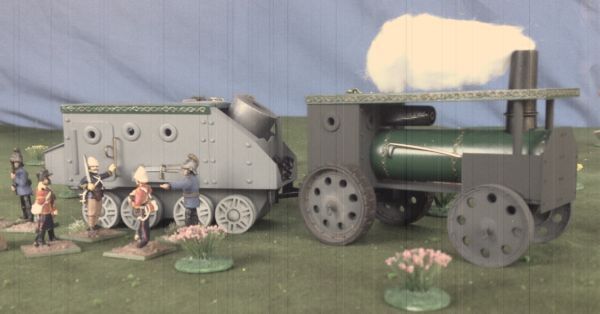 Cheers!