Well I already have three projects on my workbench in various states of completion so what the hell why not start another! I said my VSF Engineers would get some transport in the form of an Armoured Steam Tractor with Trailer so last night I drew up some plans and today I started work. Built with the usaul stuff I use styrene sheet, plastic tubing and odds and ends.
Here's the basic bits I have so far, I've already given the roof a coat of 'Heritage Green' from a cheapie spray can just to see what the colour was like and I'm pretty happy with it. I intend for this to be painted brightly in the style of the time but with added on dull coloured armour plates and armoured wheels.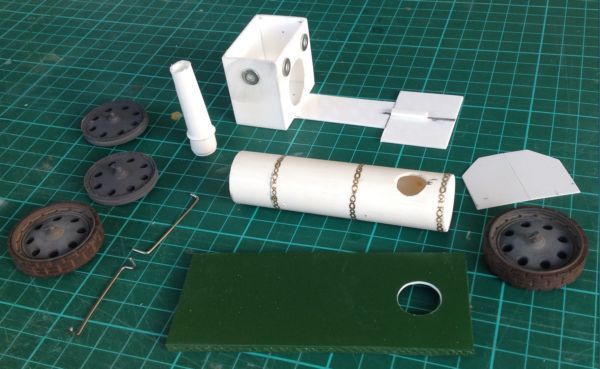 Here's the bits resting together to give an idea of what to expect, lots to fabricate yet...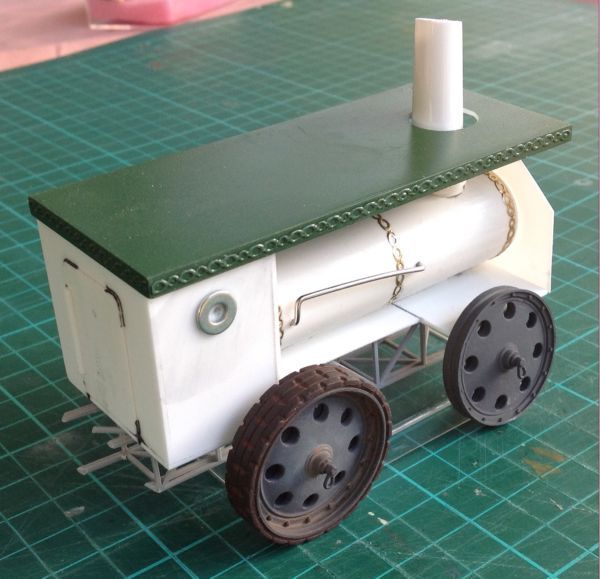 More soon(ish)!