Hi All,
Okay I have decided to add a 'flyer' to my collection of VSF equipment.
In keeping with my 'steam driven' feel rather than more advanced technology my Armoured Aeronautical Conveyance is steam driven with propellers doing all the work
...
Here is a start: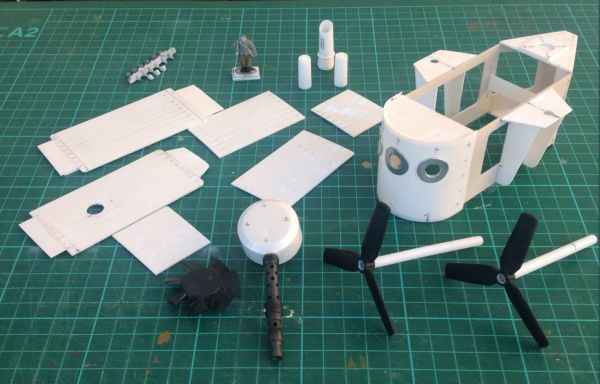 Just need to assemble and paint, I was planning on a game of Longstreet over the New Year may have to give FUBAR VSF another run with including this instead...
Cheers!