Hi All,
Painted a handful of the Ironclad Miniatures 28mm VSF Armoured Infantry I bought a while ago to see how they look, all I can say is I highly recommend these to any 28mm scale VSF gamer.
These figures like the robots I painted up are going to be for any side to deploy so half will be in red coats and half blue..maybe green coats. The officer is perfect to portray Captain Darling in full armour and as any reader of my blog knows he favours the blue jacket
.
I'm sure others will paint these much better than I have my skills are declining with my eyesight!!!! I used my favourite polished steel humbrol paints for the armour I love the effect after its buffed up.
Officer with three riflemen and one guy with a multi barrelled thingee...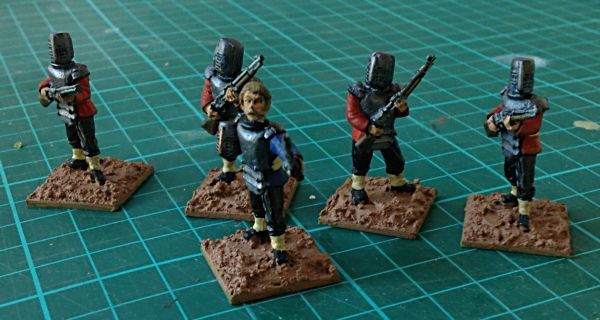 A close up of the back and fronts to show the armour and the straps...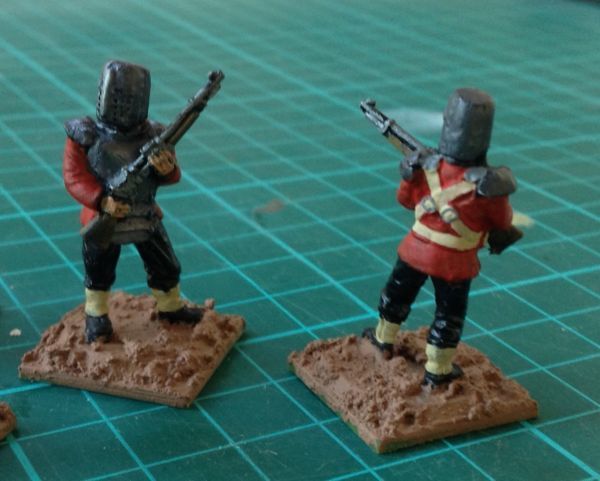 Cheers!