Hi All,
I picked up some of Ironclads 28mm VSF range a few months ago when they had a big sale and today I've been baby sitting my mum (she had an eye op) so thought I'd use my day/night off to paint up the steam robots I ordered.
I only got 8 I wish I had got more! I have some armoured infantry to paint up too.
Robots advance!
Robots close up...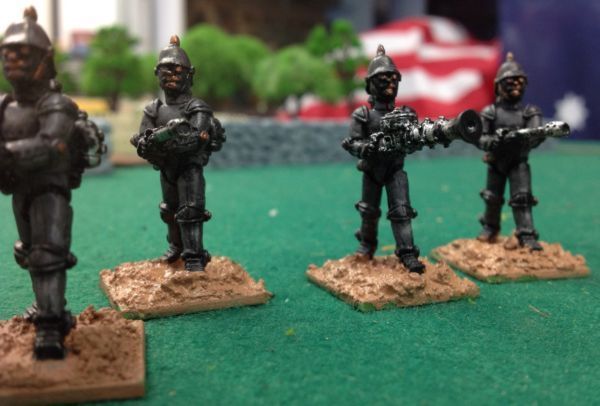 Robots with a 'stiff upper lip' type British Officer to control them.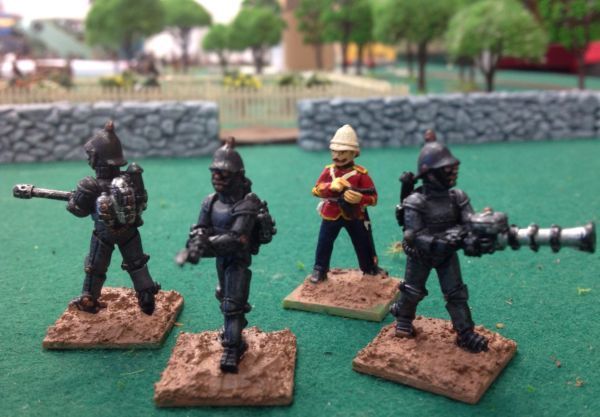 AVAGUDWEEKEND!