Hey All,
We played the second in the four player 3 game Mini Campaign!
After the meeting engagement at Grey's Farm on June 29th between the forces of the USA's Vth Corps and Early's Division of the CSA's IInd Corps the two units re-joined the fray the very next day. The Battle for Round top Ridge was joined mid morning. The Confederates were on the attack against well position Federals defending hills on their right and a walled farm on their left. Brave Rebel attacks almost (not really but it sounds good) carried the day but in the end the Men in Blue triumphed and saw off Johnny Reb...
Ayres Union men left of picture face the Rebel horde, note the right of the Confederate attack line looks a bit thin on men...in the distance Gordons attack on the Federal left is visible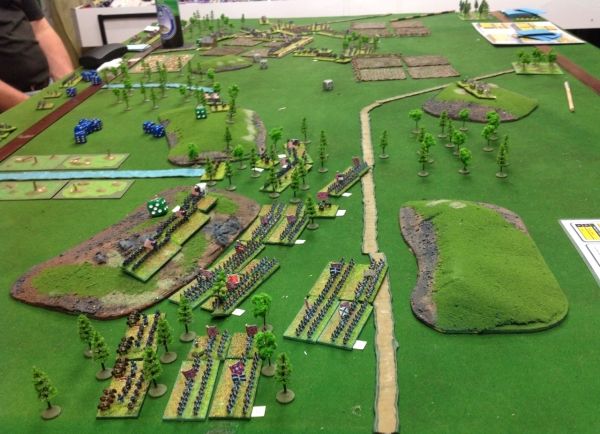 The 'High Water Mark' of the Confederacy, Gordon's 60th and 61st Georgia Regiments break the Union lines...but are ultimately unsuccessful as all their supporting troops are pushed back!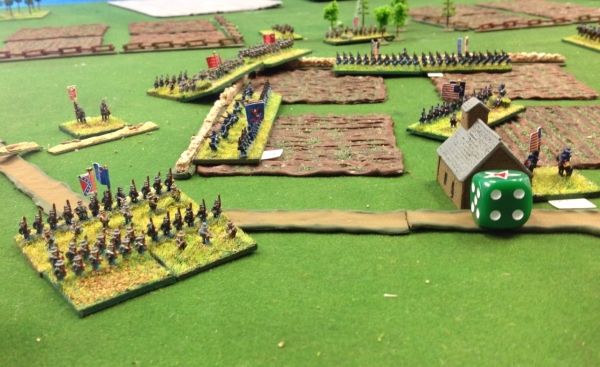 The full AAR with some more pictures is here:
http://toysoldiersforoldgits.blogspot.c ... 3TD1SvTR0F
Cheers!