Our group started a 4 player Longstreet mini campaign last week. There'll be three games all set from 29 June 1863 to 1 July 1863 featuring hypothetical actions between the Army of the Potomac's Vth Corps and Early's Division from the Army of North Virginia's. The 'battles will be set to the south west of York.
The first game on the 29th of June saw the Rebels on the attack and the day went to them in a 15 turn slug fest. Playing with four players changed the card play system somewhat and it took a few turns for us to settle into that. Initially it went well for the boys in blue but the Rebs kept slowly driving the Yankees back and eventually inflicted enough casualties on them to force the issue (mainly through fire, every charge they made failed!!!). A couple of hills in the battlefields centre allowed the Southerners artillery a slight advantage too. There were heavy casualties on both sides but the forces will regroup for round two set on June 30.
The armies are ready to go!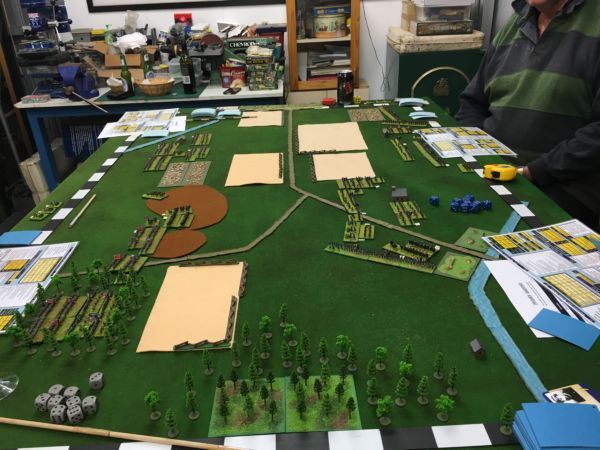 The Yankees left flank fires a volley!
A close up of "our boys".
There is a full AAR on the new TSOG Blog...
http://toysoldiersforoldgits.blogspot.c ... maign.html
Cheers!