Hi Guys
A MAURICE AAR is now posted on my BLOG:
link
The objective for me was to seize the town of Farewellenburg. My plan was rather straight forward. Break Stan's Army or take the objective.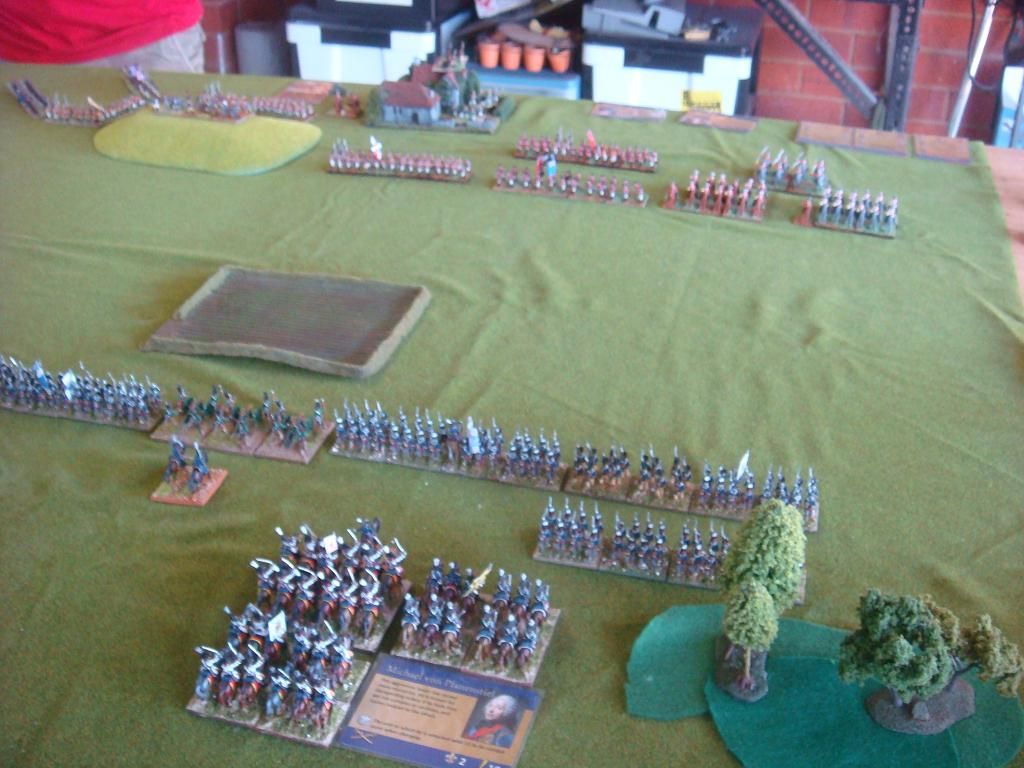 Stan massed his horse on his left. This was also the most likely approach to the Town for me, as attacking up hill in the face of three Artillery batterys wasn't terribly appealing for me. Cavalry don't shoot and in a headlong charge at my Infantry I was confident my chaps would have the better of the confrontation. I massed my Grenadiers together with the Green Brigade to lead the attack on the right (Stan's left). My Artillery would sit behind the rough ploughed fields and support the attack on the right or aid in the defence of my left, which I decided to refuse.
My Cavalry would support the assaulting Grenadiers.
Success depended on how well my 'Shock' troops would do. If I could crack the FSoNV Cavalry and the infantry before Farewellenburg then I stood a reasonable chance of driving the enemy from the town. If Stan was forced to bring troops from his right to sure up his left then I might batter enough of them to break his army and make capturing the actual town irrelevant.
As usual, comments welcomed.
http://trailape.blogspot.com.au