Hi All!
We've played our second Napoleonic game using Blucher rules, the Battle of Quatre Bras. We repeated history with the French being forestalled and the Allied army securing a victory by holding the vital crossroads.
The opening gambit the French line up to assault the farm of Gemioncourt in the centre of the Allied line...
Hours and three attacks later Gemioncourt finally falls to the French...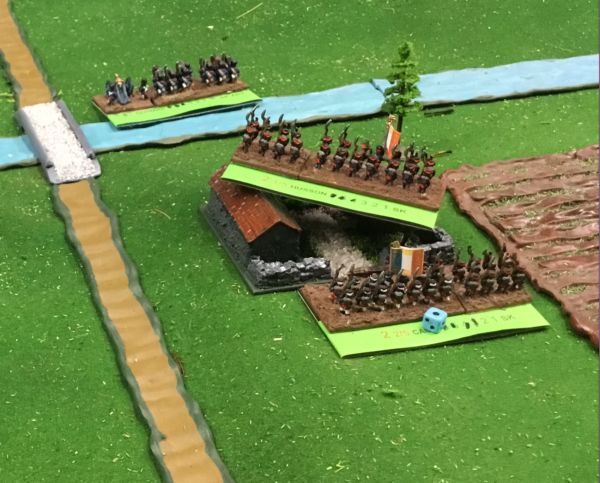 Hubers light cavalry brigade reaches Quatre Bras (centre of picture to the left of the town) after hammering two Allied brigades but without infantry support they'd shot their bolt and were left in an exposed position...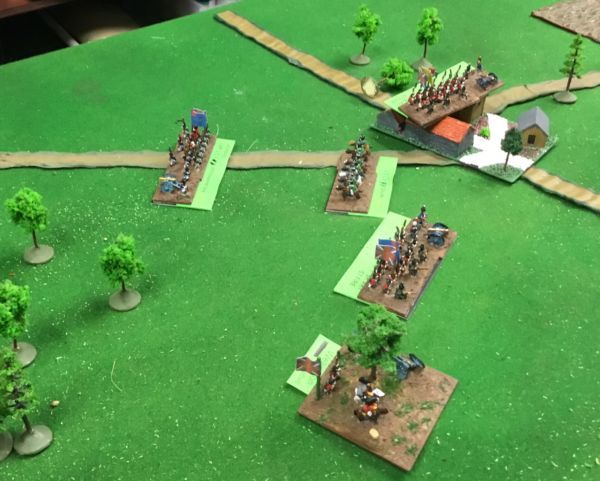 With night falling the Allies recapture Gemioncourt and seal a decisive victory...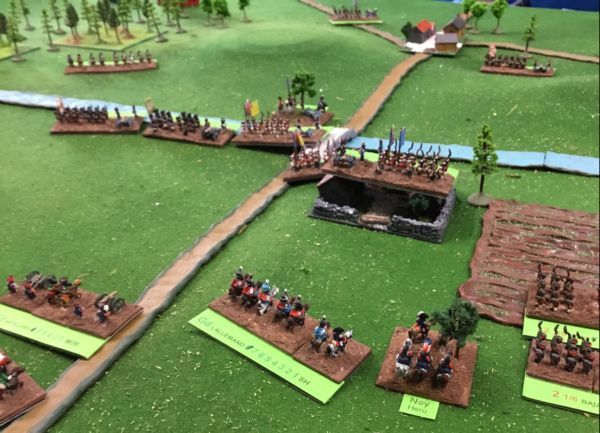 The full AAR is on the TSOG Blog...
http://toysoldiersforoldgits.blogspot.c ... r-aar.html
Cheers!