We played a Napoleonic skirmish recently so out came the Song of Drums and Shakos rules.
For something different we had Austrians up against Russians set during the 1812 invasion of Russia.
It started off with lots of maneuvering and ended in a bloodbath for the Russians, yep an Austrian victory!
Also we saw the birth of a Russian Napoleonic legend Sergeant Snake-Eyes
!
The Austrian view of the end of the battle...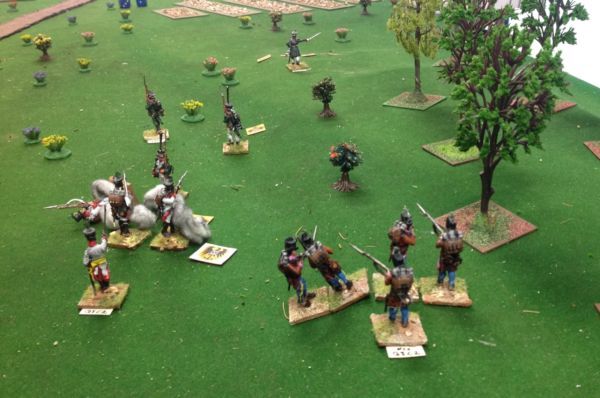 A couple more pictures and the full run through are here...
http://toysoldiersforoldgits.blogspot.c ... kZD7K70FK7
Cheers!