Hi All,
With the release of the Blucher Rule Set I'm now finally basing my 6mm Napoleonics.
I'm starting with my Russian troops. I'll be basing infantry and cavalry on 40mm x 20mm bases, artilley and commanders on 20mm x 20mm bases, this will allow me the maximum flexability to use various sets of rules. These Russians are the first of around 3,1000 figures I've done over quite a period.
Here's some pictures, the sabot base included is a test which I'll use for smaller Blucher games and is 80mm x 50mm.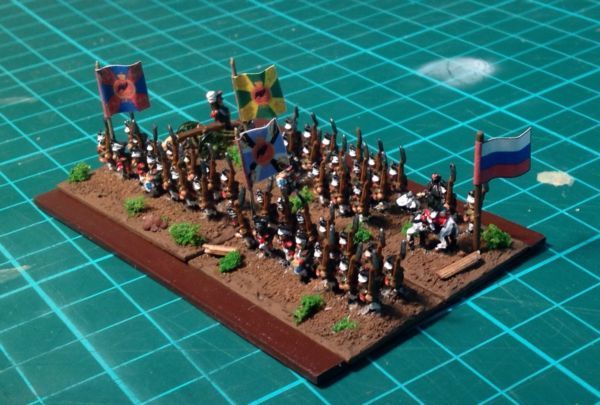 Cheers!