After seven years work (of which I had the privelage of taking a small part)on the Cröbern diorama is now finally over!
The dio will be on Show from the 16th of oct to the 20th at Markkleeburg Castle.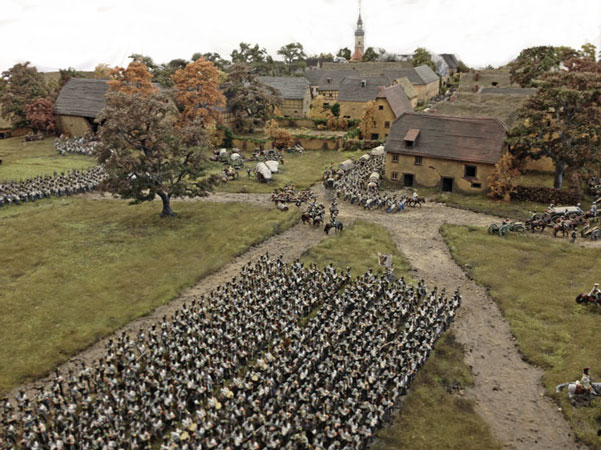 Cröbern seen from the east, is in the foreground, the first Bat. the regiment "Simbschen" in Batallionskolonne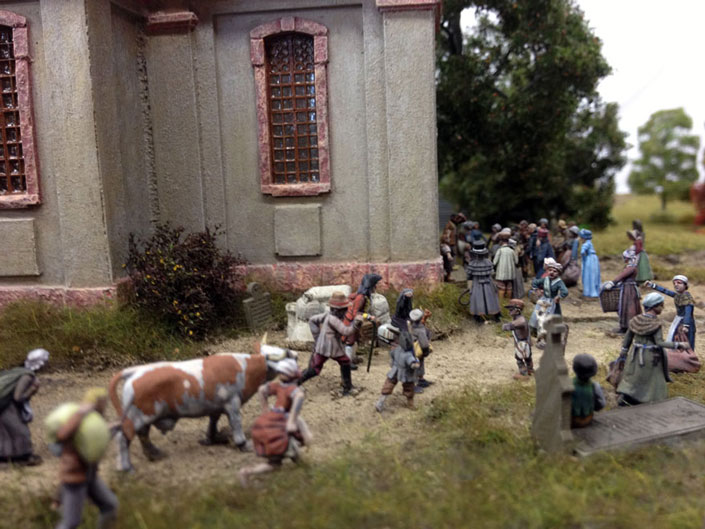 The Cröberner Peter and Paul Church.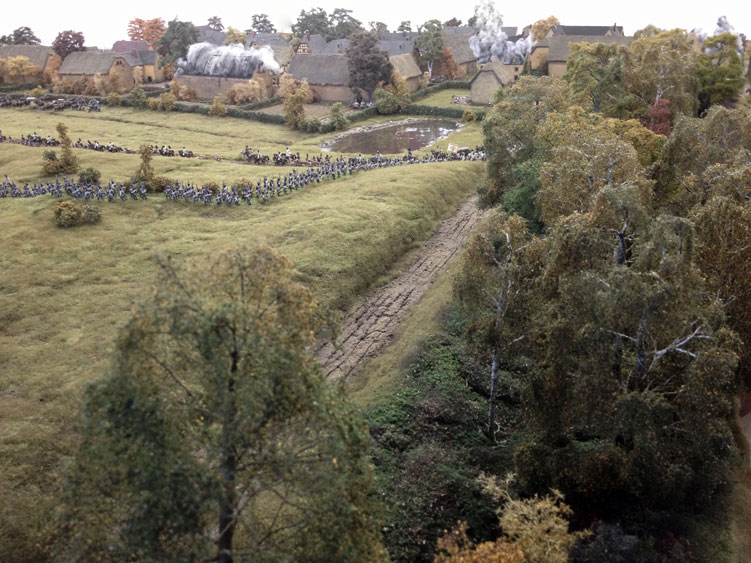 The Bornaische Post Road, led from Leipzig to Borna.
Materials used for the croeburn part of the dio;
50 m2 of laminated woodboard
50 m2 of styrodur board in various strenths
120 litres of white glue
90 litres of soil
60 litres of coloured filler
90 self made miniature houses, among the church and vicarage
20 m2 grass mats produced by Heki
90 model trees produced by Modelldesign and Modellmanufaktur
600 self-made trees and bushes from meerschaum
more than 10 m watercourses from plexiglass
4 ponds from plexiglass
1 pond from 'Scenic Water' produced by Woodland
c. 20,000 figures
c. 2,200 horses
c. 200 carriages and guns
The complete dio (in two parts) covers 90 plus m² and has 35,000 plus figs .
More pics
http://www.geschichte-in-miniaturen.de/ ... enbau.html
and
http://www.croebern-1813.de/index2.html