Whilst wondering around a local gaming shop, I noticed these;
and grabbed them just on spec. So far I have only managed to finish one building.
They are made out of a material that is very similar to the plastic inside Foam-Core, but perhaps a little denser and much thinner.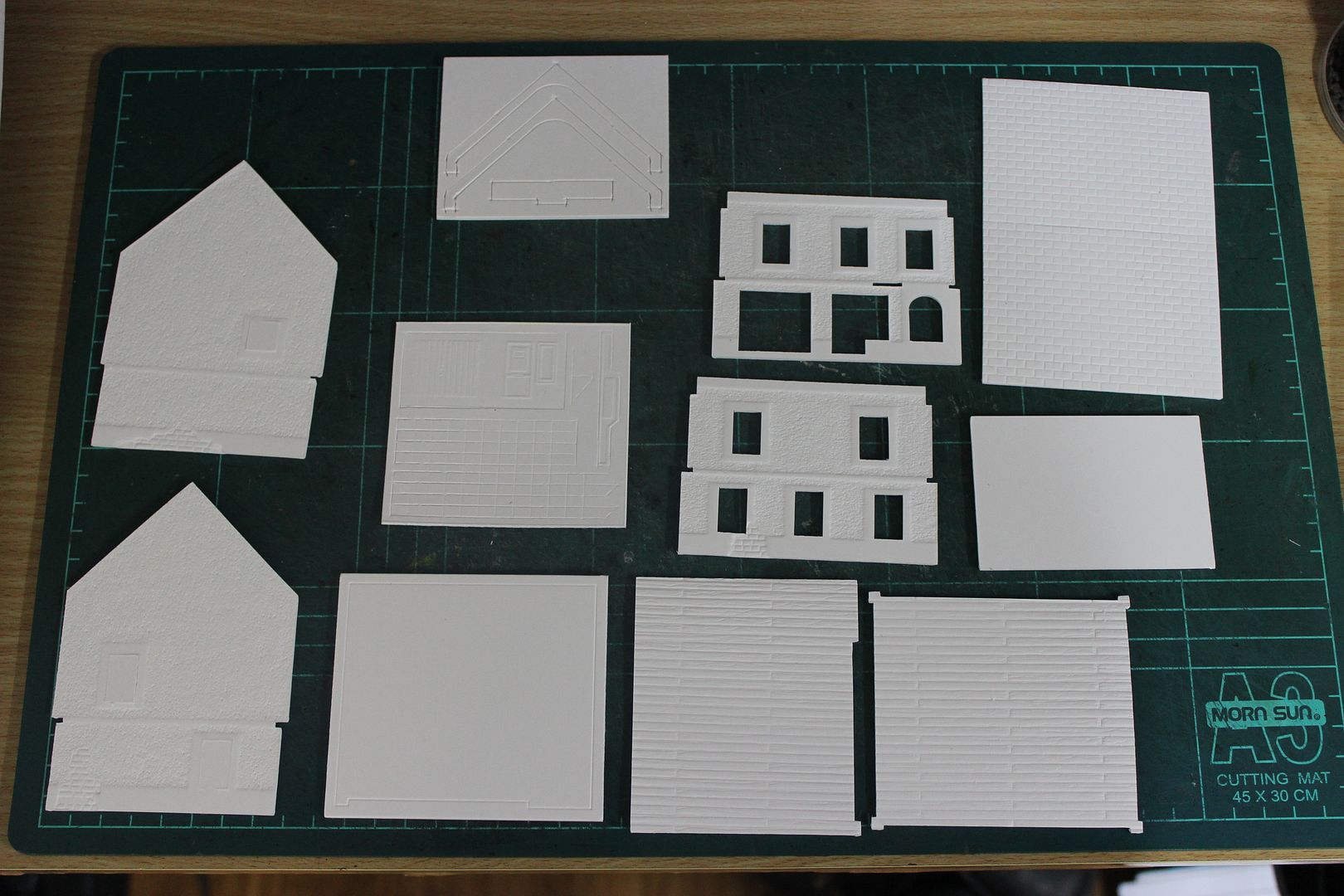 They paint up very well with lots of detail showing. Eg floors.
And walls.
The windows are on a seperate plastic sheet that has opaque and transparent layers. Here some are attached.
The doors and store front are made of the same material as the walls and floors but on slightly thinner sheets which then glue onto the walls. Once finished the whole thing looks like this;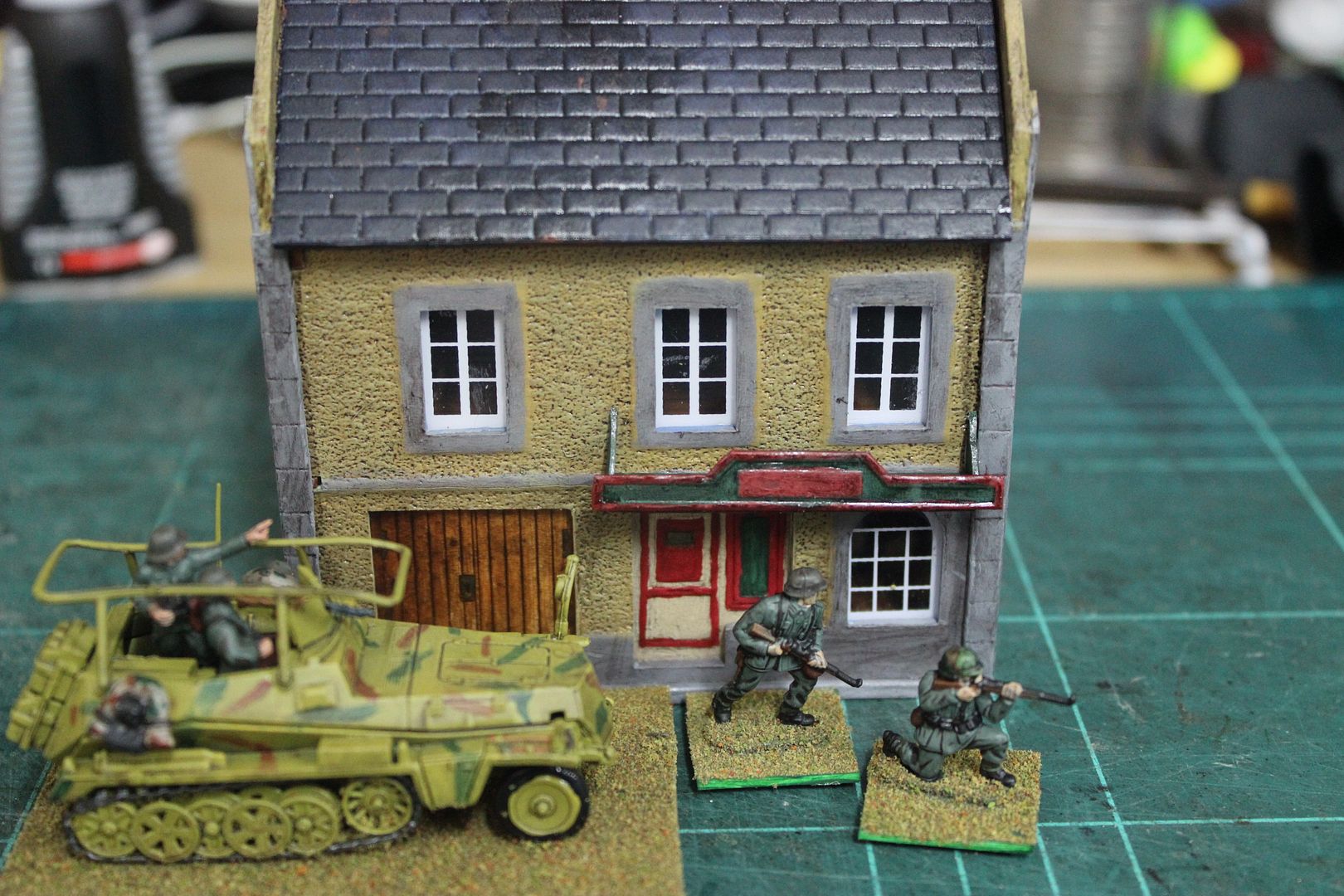 The figures are 20mm by Plastic Soldier Company.
I hope this will be of some use to those reading.
Tony.