Driver and passengers for a willys jeep in 20mm scale.

Figures in jungle uniform with slouch hat.

1 Driver, 1 front seat passenger and maybe 2 rear passengers (if enough orders are taken, maybe a variety of passenger types from digger to officer).

Reference - photos on the AWM site

Tally: 8 firm (10 possible)

Dropbear: 6 (8)
Real: 2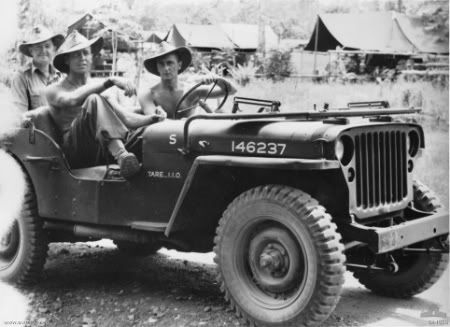 I am happy to purchase a jeep to be sent to the sculptor to ensure the figures will fit - most likely a Milicast Models jeep:
http://www.milicast.com/american/US102.shtml
As i would be using a few jeeps in my games (one for each mountain gun or short 25 lb gun, HQ elements etc), I would be looking at least at 6 to 8 orders for myself.