Our fictional battle takes place in Normandy, late July 1944...32nd Guards Brigade supported by elements of Polish 1st Armoured attack a vital village and ridgeline controlled by elements of 12SS 'Hitlerjugend'.
1st Armoured Coldstream Guards advance (British left flank)
Motor Battalion from Polish 1st Armoured debus and begin to move thru the wooded area on the right flank.
3rd Irish Guards debus from their 3 tonners and begin a cautious push thru the hedgerows in the centre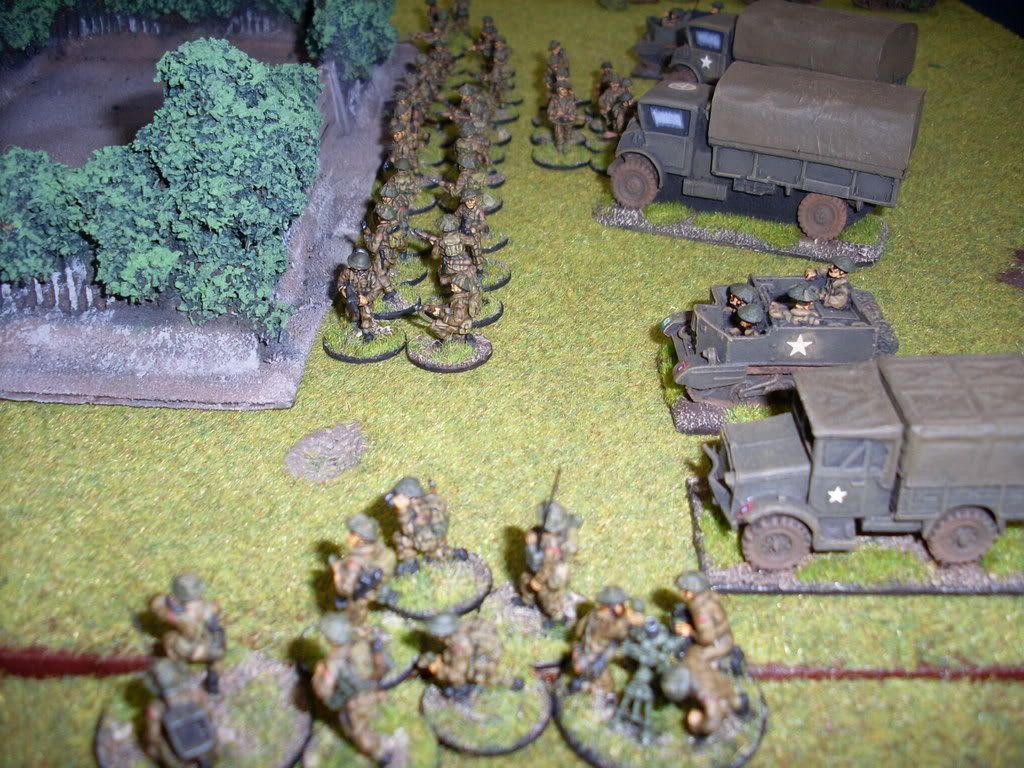 Overview of the British advance
The young SS fanatics wait cautiously in ambush for the Tommies, they show great discipline in holding their fire.....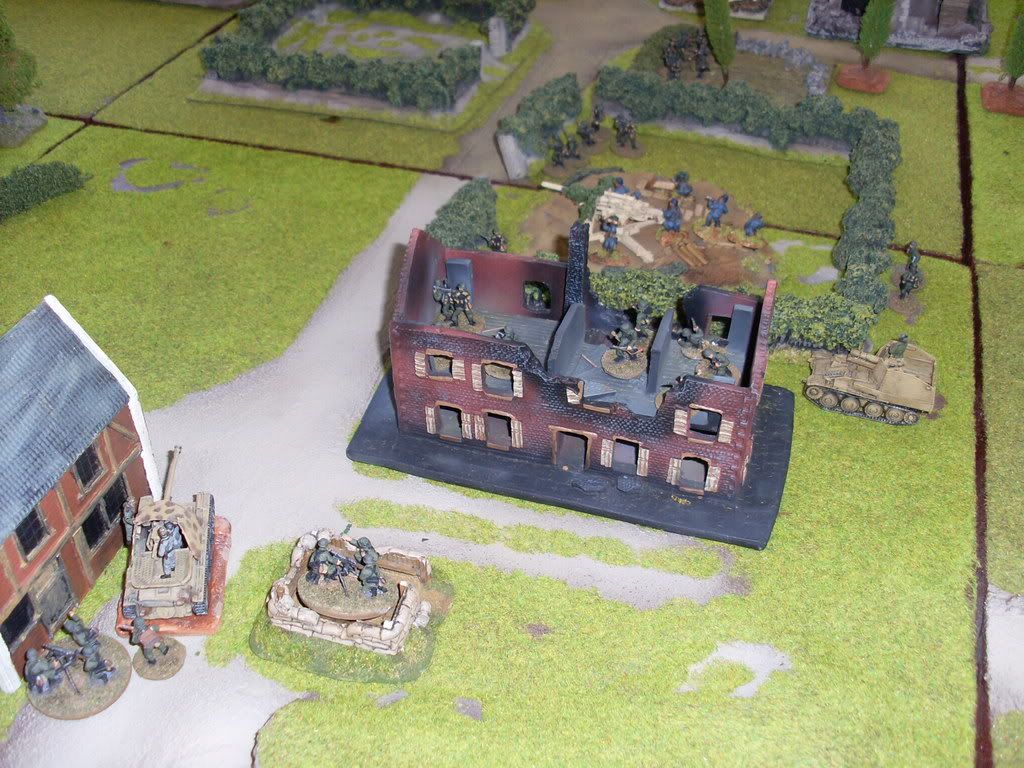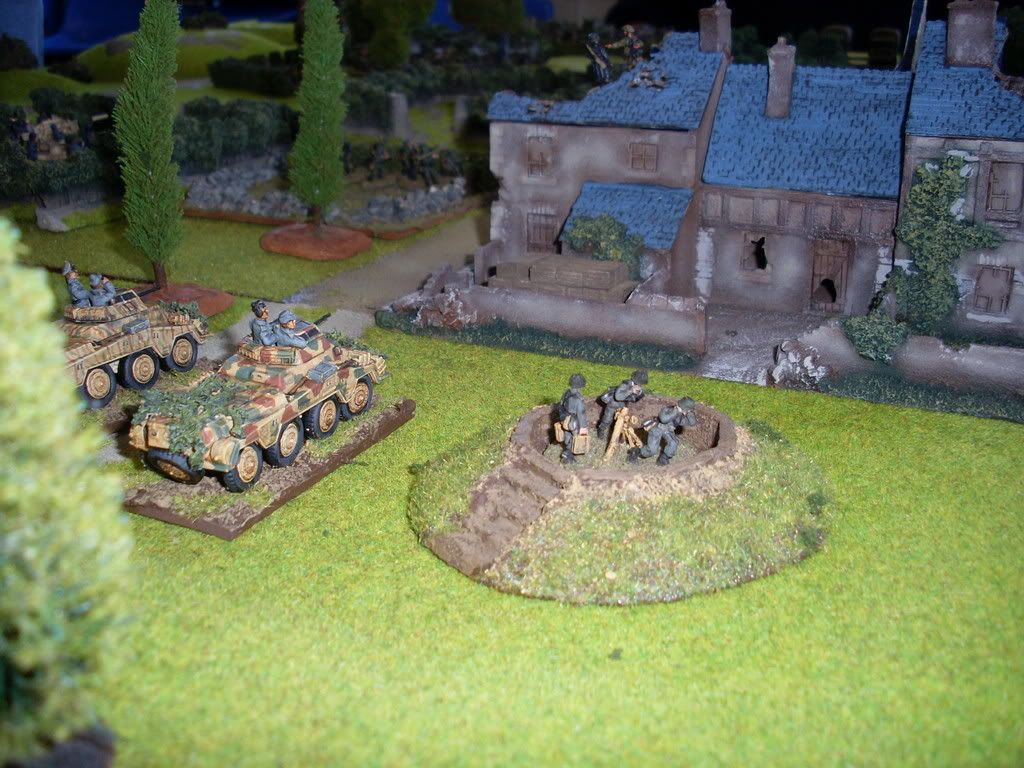 until the moment of maximum impact.....
3rd Irish Guards are decimated, and both the Coldstreamers and the Poles are hit hard....
But they keep their cool and begin to fight back...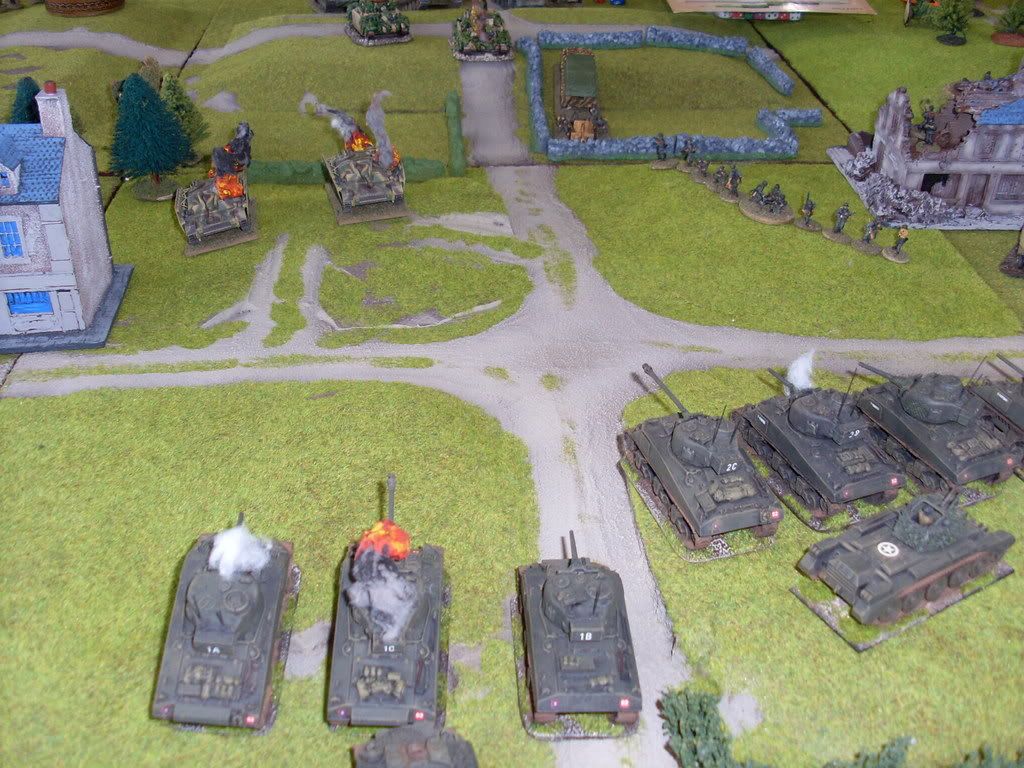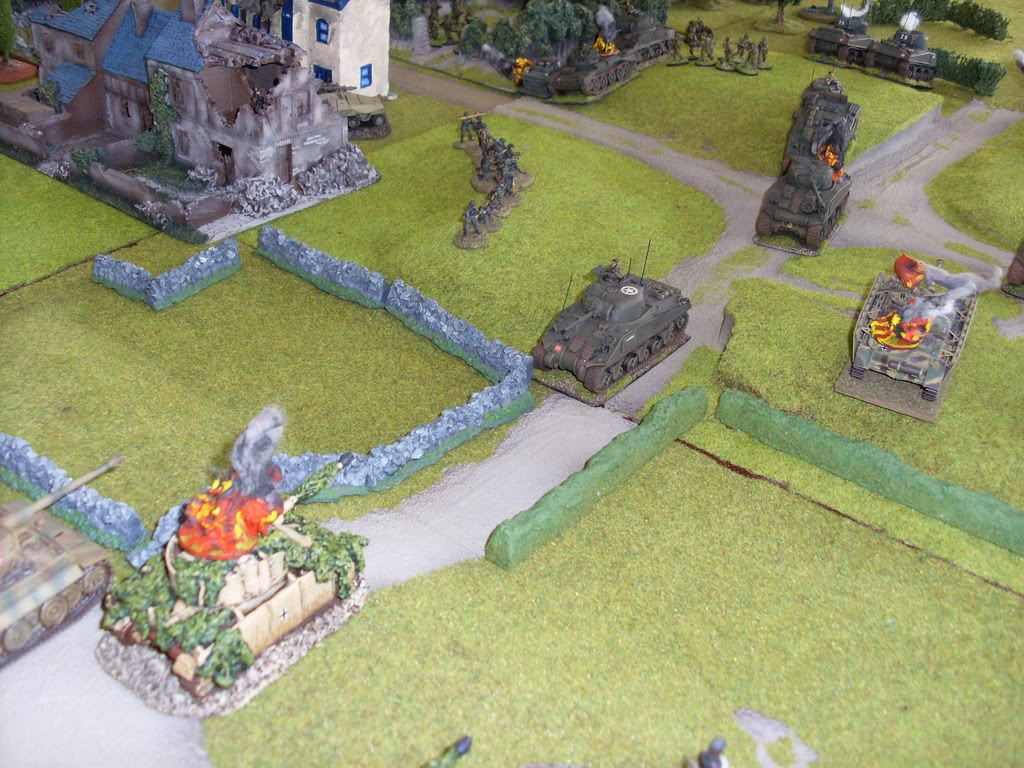 A Heavy Tank company from 503. Schwere Panzerabteilung moves up to consolidate the German hold on the all important higher ground (along with the ruined buildings in the middle of the battlefield, this was the primary objective in our game).
No.3 Squadron hooks round the extreme left flank...
a brutally fierce fire fight breaks out......and the Hill is soon littered with burning tank wrecks
The Coldstreamers radio back to 32nd Guards HQ ...one objective has been secured.
The game ended in a draw, whilst the British armour did control most of the ridgeline....the German infantry were still solidly entrenched in the central built up areas...
Many thanks to all the fellas who participated, I think a great time was had by all .....and there were many great moments.
The Germans held on extremely well despite some appalling luck (at one point Grant threw 3 ones a row for the 88's on his Tigers , despite only needing a 2+ to hit the 'Tommy Cookers' advancing on him!!) .
Sorry to Adam B that I did'nt get more photos of his Poles attacking on the right flank ...I got a bit absorbed by the bitter battle I was involved in.